Congressional Support For #IranProtests
Iranian American Community of Northern California 2018 Nowruz at State Capitol
OIAC
https://www.youtube.com/watch?v=9NyMWM0rfNg
Bipartisan members of Californian State Senate and Assembly joined Iranian American Community members at the State Capital to celebrate the Iranian New Year (Nowruz).
Iranian American Community of Northern California
Great Turnout in Sacramento of #Nowruz Celebration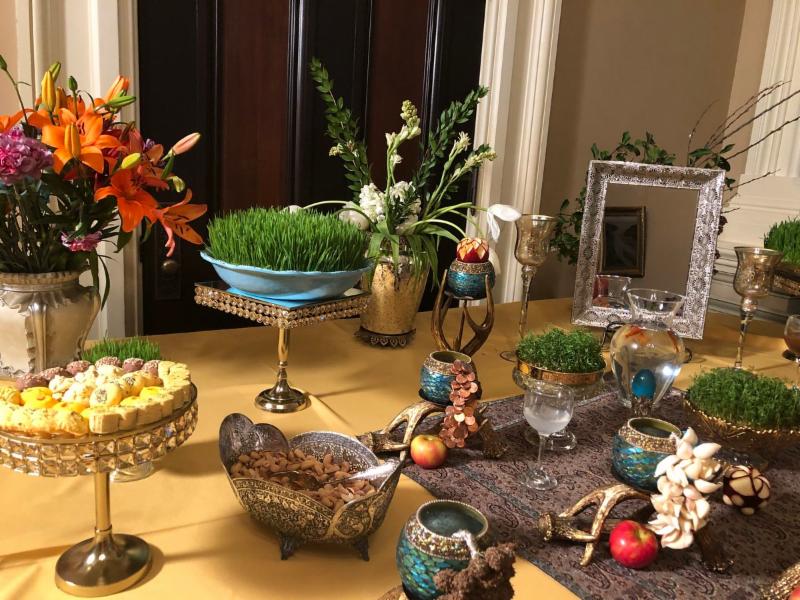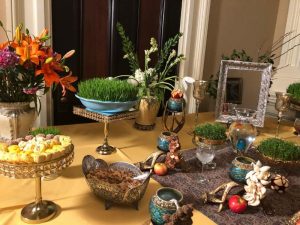 OIAC
Great Turnout in Sacramento of Nowruz Celebration by State Senators and Assembly members sending their best wishes for all Iranians striving for #FreeIran
Iranian American Community of Northern California
Bipartisan Senators voice support for Iranian people's demand for regime change, democracy and freedom in Iran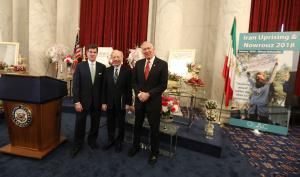 RFD TV
WASHINGTON, DC, USA, March 19, 2018
Speaking at a briefing coinciding with the Iranian New Year, Nowruz, at the Kennedy Caucus room, entitled, "Iran Uprising, the Harbinger of a Free Iran," bipartisan Senators and former senior U.S. officials voiced support for the Iranian people and their quest for regime change and freedom and democracy in Iran.
#IranProtests Related News-Clips
The recent report by Reuters on February 4th of this year, entitled, "Iranian Women's Anti-hijab Protest Gains Momentum Despite Dozens of Arrests," elicits comparisons of patriot women in another time.
While the movement is commendable and should continue to rise in popularity, this is not the first or the most notable instance that women patriots have shown strong defiance against atrocities of their oppressors. Early America's women patriots are perfect examples of how women can help alter the political spectrum for good. Women of Iran likewise harbor a history rich from resistance against oppression, which guides their pro-democracy movement today.
#Iran_Human_Rights (Women, Minorities, Ethnics)
Renew the Mandate of the Special Rapporteur on Human Rights in Iran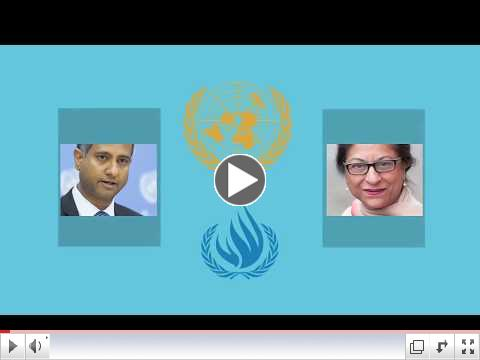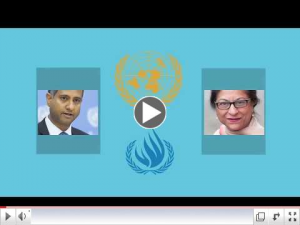 Iran Human Rights
The work carried out by the late Asma Jahangir and her predecessor has shown that the mandate of the Special Rapporteur is critical to amplifying the voices of victims of human rights abuses within the UN system. This work also supports a stifled domestic civil society, stimulates discussions about human rights within Iran, identifies systemic challenges, calls for human rights reforms, and takes action on a large number of individual cases.
Political Prisoner Protests Harsh Prison Conditions By Staging Hunger Strike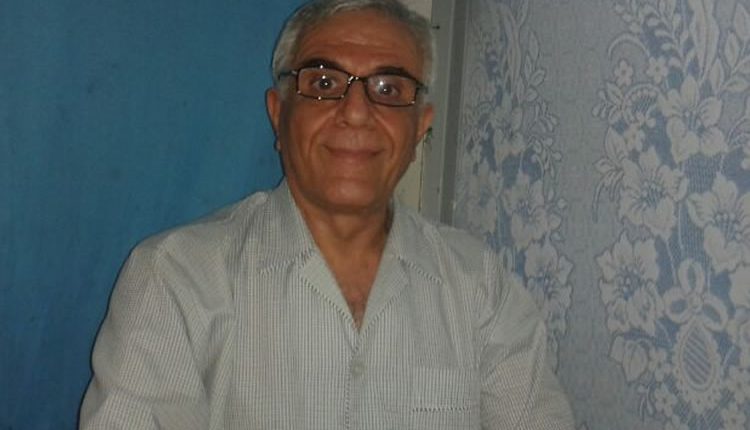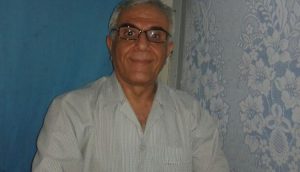 Iran Human Rights Monitor
Political prisoner Arzhang Davoudi, recently held in Central Zahedan Prison, south east of Iran, has staged hunger strike and refused his medications since March 3, 2017 in the quarantine section of this jail. The 64 year old prisoner was taken to this facility's quarantine ward on January 6, 2018 where inmates with murder and drug charges are held. During this period Arzhang Davoudi had been denied medical care despite suffering from diabetes.
He had been deprived of fresh air and family visit as well. Davoudi protested to the harsh condition by staging hunger strike. After a while on the order of the warden, Mohammadhossein Khosravi, he was taken to a 180*160 meters solitary confinement with handcuffs and shackles.
Iran: Imprisoned Human Rights Activist Abdulfatah Soltani Starts Hunger Strike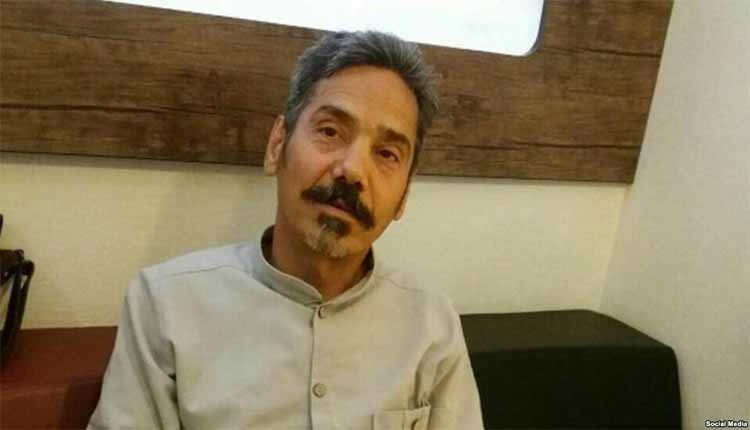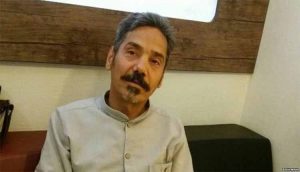 Iran Human Rights Monitor
According to a close source, on the morning of Monday, March 5, a prisoner was hanged at Urmia Central Prison on murder charges. The prisoner, identified as Rahim (Abubakr) Salimi, was arrested and sentenced to death 12 years ago. The prisoner was transferred to solitary confinement along with another prisoner from ward 3-4. The second prisoner, identified as Ahmad Kordestani, was able to gain the consent of the plaintiffs and returned to his cell.
According to a report by Kurdistan Human Rights Network, on the morning of Sunday, March 4, a prisoner was executed at Kermanshah Central Prison on the charge of murder. The prisoner who was 26 at the time of the murder was named Masoud Vakili. He wasn't able to meet his family for the last time before he was executed.
Water Crisis In Iran Reaches Critical State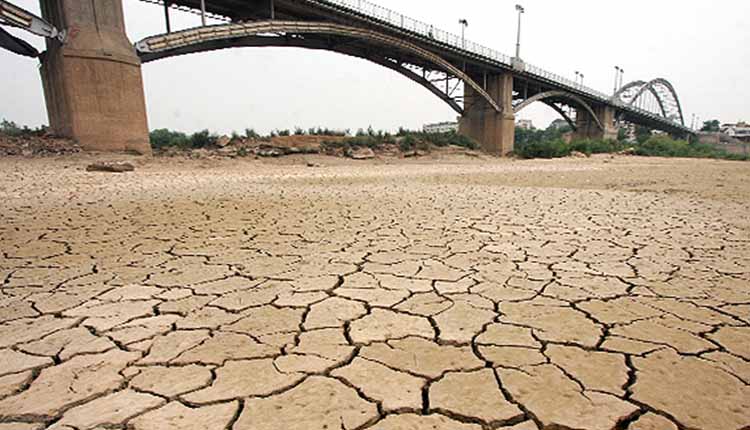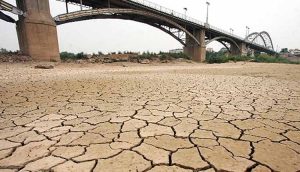 Iran Human Rights Monitor
Energy Minister Reza Ardakaniyan said that water quality was a topic that has been overlooked thus far.
"To date, we have contaminated water resources with industrial, agricultural and household wastewaters. It's not possible to continue this situation," he added. "We are facing a crisis when it comes to providing water rights for wetlands and the environment… We are under the influence of droughts as a result of climate change and the current year has been one of the worst years in the past 50 years in the country," Isa Kalantari, the head of the Environmental Organization said.
"Dust storms have led to severe problems for people in various cities especially southern cities and dust particles which were a result of a lack of water in the first six months of the year, have caused many problems for people living in the west of the country," he added.
Iran- Terrorism Activities (Middle-East)
Report: Bombs disguised as rocks in Yemen show Iranian aid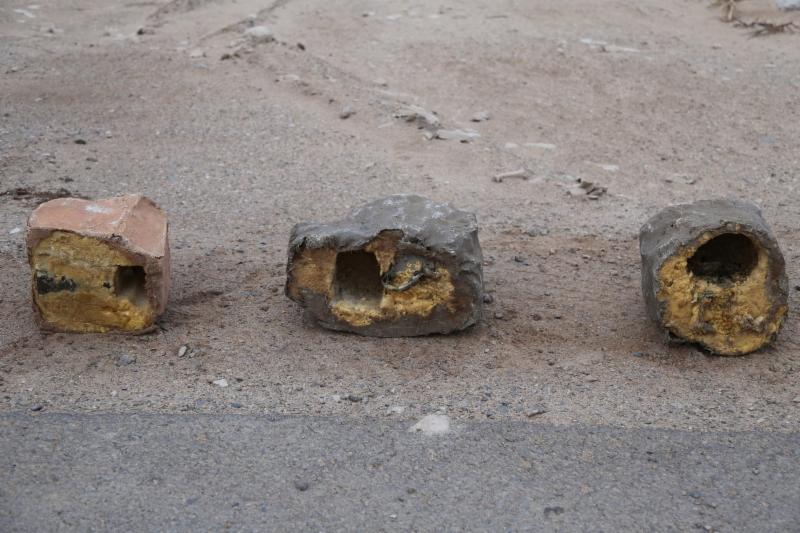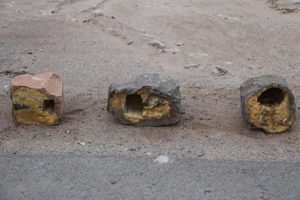 The Washington Post
DUBAI, United Arab Emirates – Roadside bombs disguised as rocks in Yemen bear similarities to others used by Hezbollah in southern Lebanon and by insurgents in Iraq and Bahrain, suggesting at the least an Iranian influence in their manufacture, a watchdog group said on Monday. The report by Conflict Armament Research comes as the West and United Nations researchers accuse Iran of supplying arms to Yemen's Shiite rebels known as Houthis, who have held the country's capital since September 2014.
Those weapons allegedly included ballistic missiles used to target Saudi Arabia, which leads a military coalition of Arab nations backed by the United States that is stuck in a stalemate war with the Houthis. A barrage of Houthi missile fire late on Sunday killed one person in the Saudi capital, Riyadh, and wounded two others.
DEATH OF A GENERAL: WHAT SHABAN NASIRI REVEALS ABOUT IRAN'S SECRETIVE QODS FORCE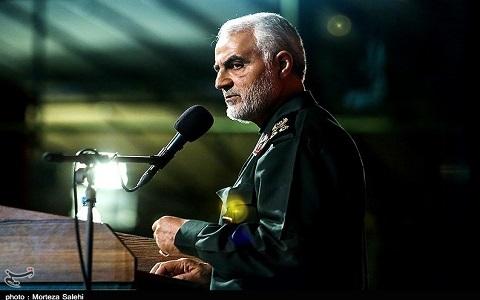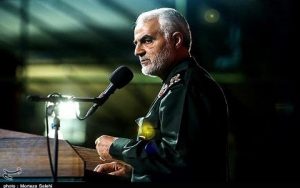 War On The Rocks
When Shaban Nasiri, 59, stepped on an improvised explosive device west of Mosul last year, he was barely known either to the Iranian public or to American experts on Iran's Islamic Revolutionary Guard Corps (IRGC) But Nasiri was a general with more than three decades of service and a founding father of the Guard Corps and its secretive external operation branch, the Qods Force. His career provides a rare lens through which to view the evolution of the IRGC and the Qods Force against the backdrop of the changing military challenges facing the Islamic Republic of Iran.
Nine Iranians Charged With Conducting Massive Cyber Theft Campaign on Behalf of the Islamic Revolutionary Guard Corps



Department of Justice
An Indictment charging Gholamreza Rafatnejad, 38; Ehsan Mohammadi, 37; Abdollah Karima, aka Vahid Karima, 39; Mostafa Sadeghi, 28; Seyed Ali Mirkarimi, 34; Mohammed Reza Sabahi, 26; Roozbeh Sabahi, 24; Abuzar Gohari Moqadam, 37; and Sajjad Tahmasebi, 30, all citizens and residents of Iran, was unsealed today. The defendants were each leaders, contractors, associates, hackers-for-hire or affiliates of the Mabna Institute, an Iran-based company that, since at least 2013, conducted a coordinated campaign of cyber intrusions into computer systems belonging to 144 U.S. universities, 176 universities across 21 foreign countries, 47 domestic and foreign private sector companies, the U.S. Department of Labor, the Federal Energy Regulatory Commission, the State of Hawaii, the State of Indiana, the United Nations, and the United Nations Children's Fund. Through the defendants' activities, the Mabna Institute stole more than 31 terabytes of academic data and intellectual property from universities, and email accounts of employees at private sector companies, government agencies, and non-governmental organizations. The defendants conducted many of these intrusions on behalf of the Islamic Republic of Iran's (Iran) Islamic Revolutionary Guard Corps (IRGC), one of several entities within the government of Iran responsible for gathering intelligence, as well as other Iranian government and university clients. In addition to these criminal charges, today the Department of the Treasury's Office of Foreign Assets Control (OFAC) designated the Mabna Institute and the nine defendants for sanctions for the malicious cyber-enabled activity outlined in the Indictment.
Iran- Nuclear Activities
Iran: Naming John Bolton national security adviser shameful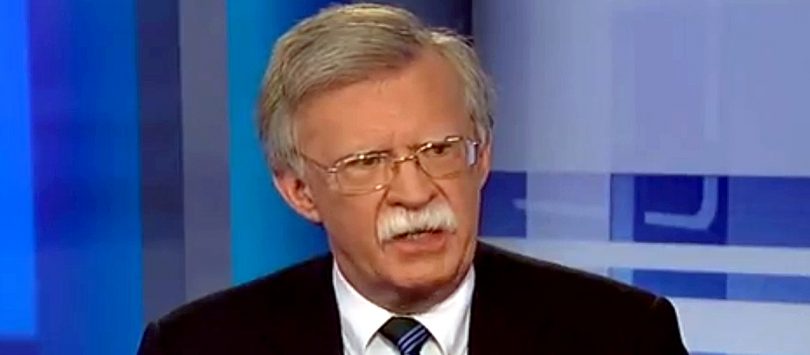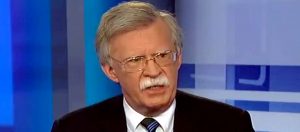 AP News
TEHRAN, Iran (AP) – Iran has called the appointment of the former U.N. Ambassador John Bolton to the role of National Security Adviser of the United States shameful, Iranian media reported on Sunday, citing his involvement with an opposition group once named a terrorist organization.
The report by the semi-official Fars news agency quoted Ali Shamkhani, secretary of the country's Supreme National Security Council, as saying for an "apparent superpower it is a matter of shame that its national security adviser receives wages from a terrorist group," referring to Bolton attending a gathering of the Iranian opposition group Mujahedeen-e-Khalq (MEK) group in 2017.
Beyond the Iran Nuclear Deal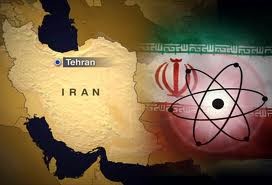 The Wall Street Journal
President Trump seemingly served notice Friday that the days are dwindling for Barack Obama's Iran agreement. Although deal proponents also gained time to pursue "fixes," this is a forlorn option. No fix will remedy the diplomatic Waterloo Mr. Obama negotiated. Democrats will reject anything that endangers his prized international contrivance, and the Europeans are more interested in trade with Tehran than a stronger agreement.
US disrupts 'massive and brazen' Iranian hacking scheme, DOJ says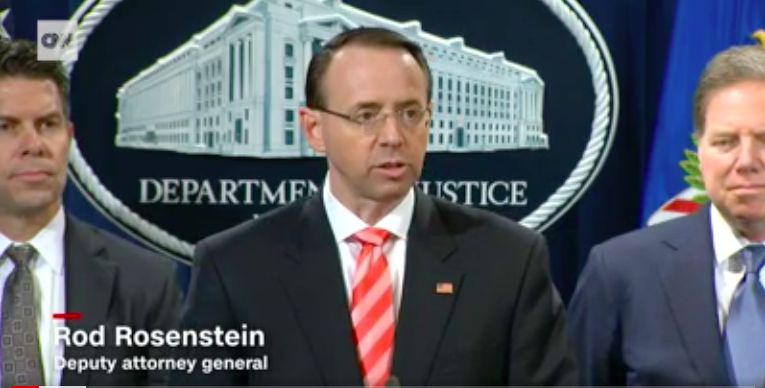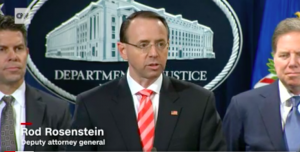 CNN
DOJ: Iranians hacked US professors
Washington (CNN)The Trump administration alleged Friday that Iranian government-linked hackers conducted a "massive and brazen" hacking scheme, breaking into the accounts of roughly 8,000 professors at hundreds of US and foreign universities, as well as private companies and government entities, to steal huge amounts of data and intellectual property.The indictment unveiled by the Justice Department directly links the individuals charged with the hacks to the Iranian government, saying the perpetrators were working for Iran's Islamic Revolutionary Guard Corps and other government clients. Along with the charges, the Treasury Department designated the nine Iranians and the company they worked for, the Mabna Institute, for sanctions.
State-Sponsored Cyber Theft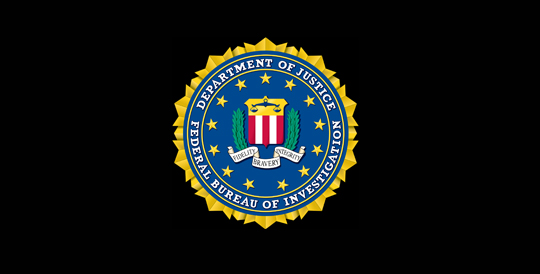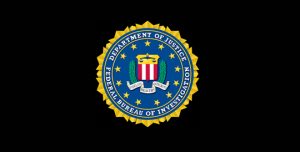 OIAC
Nine Iranians Charged in Massive Hacking Campaign on Behalf of Iran Government.
Nine Iranian citizens – working at the behest of the government of Iran-have been charged in a massive computer hacking campaign that compromised U.S. and foreign universities, private companies, and U.S. government entities, including the Department of Labor and the Federal Energy Regulatory Commission.
The hackers were affiliated with the Mabna Institute, an Iran-based company created in 2013 for the express purpose of illegally gaining access to non-Iranian scientific resources through computer intrusions. Members of the institute were contracted by the Islamic Revolutionary Guard Corps-one of several entities within the Iranian government responsible for gathering intelligence-as well as other Iranian government clients.
Please, 
Your donation will help OIAC advocates for a democratic, secular and non-nuclear government in Iran. Founded on the respect for human rights, gender equality, religious and ethnic tolerance, as wells as social, economic justice, and security for America. Our goal is to organize Iranian-American communities in the United States to promote these values.
Thank You,