Happy Nowruz! Persian New Year!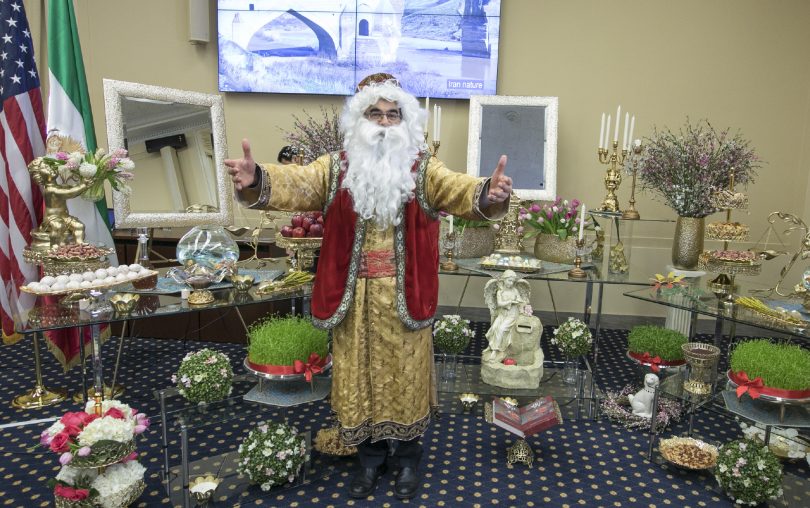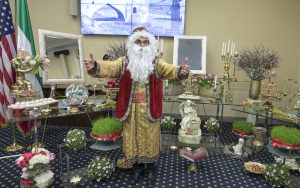 OIAC
March 20th, is the start of Spring and the Persian New Year (12:15pm ET).
We would like to take this opportunity to wish you, a very Happy Spring, when the Nature rebounds and a new Life begins, leaving behind the Cold and dark days of Winter. We wish the dark days of our beloved country will be soon over! Peace, Prosperity, and Love for Iran, The Middle East, and the whole world!
In the Persian calendar, the first day of Spring, the exact time of change of season, marks the New Year, Nowrouz (New Day).
The New Year celebration lasts for 13 days, of which the last day (13th), friends and families venture outdoors together, having large picnics, preferably near rivers and ponds or lakes, barbecuing, dancing to music, children playing, finishing off Nowrouz in good fun.
Organization of Iranian American Communities- (OIAC)- USA
Congressional Support For #IranProtests
US Senators Pledge Help to Iranian Group Seeking End to Iran's Islamist Rule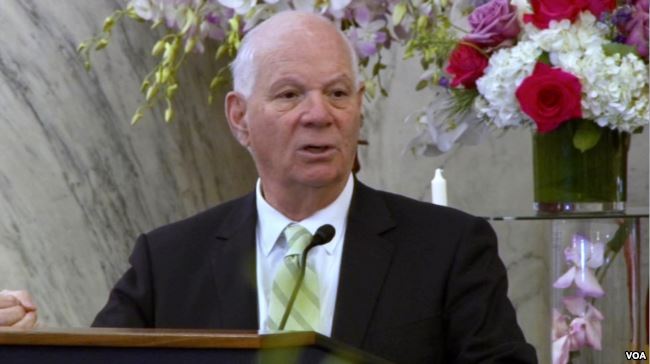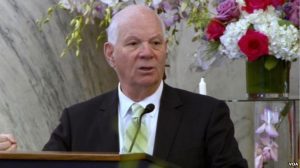 Voice Of America
WASHINGTON – Two U.S. senators – one Republican and one Democrat – have pledged greater support for a U.S.-based Iranian-American group that calls for replacing Iran's Islamist leadership with a democratic, secular government.
Republican Senator John Boozman and Democratic Senator Ben Cardin spoke to the Organization of Iranian-American Communities (OIAC) on Thursday, as the group held an annual luncheon to celebrate the Nowruz holiday, or Persian New Year, at the Russell Senate Office Building.
In remarks to the gathering, Cardin, of Maryland, promised to keep working with OIAC to, as he put it, "plan strategies to help the people of Iran escape the oppressive regime they currently have and return Iran to its roots, to its proud history, so it can have a bright future." He said his membership on the Senate Committee on Foreign Relations gives him the ability to promote causes, such as protecting Iranians' human rights from what he called "violations of international norms" by the Iranian government.
Rep Tom McClintock (R-CA) at OIAC 2018 Nowruz Celebration on Capitol Hill
OIAC

So I'm here to tell you I've worked closely with some of the members that are here today from the Iranian community and we will continue on the foreign affairs committee, put pressure on this regime. And we want to make sure that we tell them that we want them to stop interfering in other countries, putting the life of Iranian people in danger, putting relatives or you is in danger. This is not the Iran that should be. You have a great history. You're a great hardworking people, educated people. You don't need that kind of government.
#IranProtests Related News-Clips
Steel Workers #Protests Continues, Ahwaz, March 17, 2018
OIAC

Despite of Regimes Propaganda, Recent #IranProtests are still alive, and very much active, that has spread in different part of country. Workers chanting " Tortures, Prison, intimidation, Wont work anymore"!
OIAC- Organization of Iranian American Communities.
#IranProtest continues: Youth attack Security Forces cars in Bukan, Sunday March18, 2018
OIAC

On March 18, 2018, Youth clashed with security forces after a soccer game. Iran Regime tries to hide the uprisings, and block out the #Protests. However, #Iranprotests are growing around the country, despite of regime's crack downs. Organization of Iranian American Communities- USA (OIAC)
Ilam province , West of Iran, Protests clash with Security Forces, March 17, 2018
OIAC

Despite of Regimes Propaganda, Recent #IranProtests are still alive, and very much active, it has spread in different parts of country. On Saturday night, a peaceful protest turned to clash between people and security forces. OIAC- Organization of Iranian American Communities.
Homa Airlines (Iran Air) Pilots Protest In Tehran, Iran Against Working Conditions
Our Iran
A group of pilots of the Homa Airlines (Iran Air) gathered on Saturday, March 17, 2018 and sit down in protest against the working conditions, salary arrears, and how they airline's directors have not responded to the demands of the pilots.
Several representatives of the protesting pilots arrived on Saturday morning to convey their message and other pilots to Homa Airlines' financial office, where he tried to make the protesters leave his office.
Following the release of the news, other pilots joined the protesters against the state of economic recourse and the unsatisfactory and unacceptable response from the Homa Airline's Financial Administer Deputy.
#Iran_Human_Rights (Women, Minorities, Ethnics)
Iran Publicly Hangs Two Brothers, Executes Father Of Twin Girls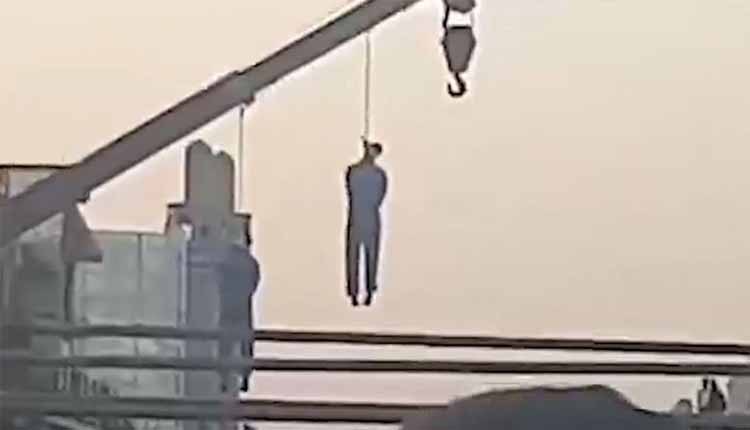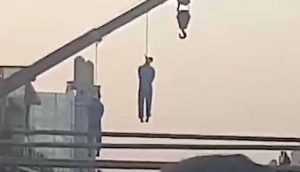 Iran Human Rights Monitor
Two brothers were publicly hanged early morning today in Gachsaran according to the state-run Rokna news agency. They were charged with armed robbery from a jewelry during which they killed two tradesmen late 2017. Incessant executions have been stepped up, only days before the Iranian calendar new year.
In yet another case on the dawn of Saturday March 10, another inmate, Javad Gol Niat, father of 8 year old twin girls was hanged in the Central Khoy Prison.
Iran: Baluch Prisoner Suffering From Tuberculosis Passes Away Due To Medical Negligence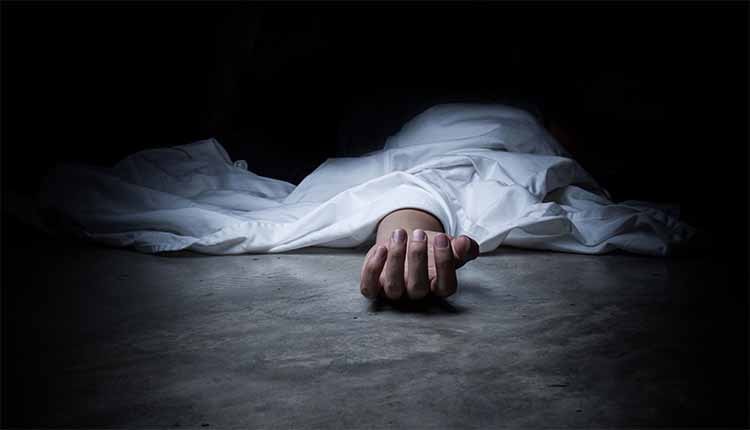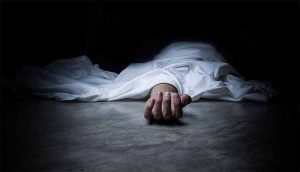 Iran Human Rights Monitor
A Baluch prisoner passed away in Saravan Prison due to a lack of medical treatment.
According to reports, 30 year old Abdul Raouf Pahang, known as Hanif, who was suffering from tuberculosis died at 1am on Saturday March 13.
Informed sources report that despite frequent requests by other prisoners to send Pahang for medical treatment outside of prison, Iraj Nourbakhsh, the current head of prison, refused.
In recent weeks, tuberculosis has become widespread in Saravan Prison and at least seven prisoners have been infected, including Pahang, Yaghoub Damani, and Hamid Shirzad. After the death of this prisoner, all prison phones were cut off which has led to concerns among the prisoners' families.
Iranian Lawyer Who Investigated a Prisoner's Suspicious Death, Expecting the Court Decision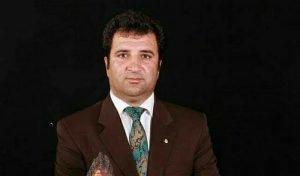 Iran Human Rights
According to a close source, on the morning of Thursday, March 15, Mohammad Najafi, raised his last defence at Branch 1 of Arak's Interrogation Center and expecting a court decision.
His case was processed earlier at Shazand Judiciary. Mohammad Najafi, arrested on Monday, January 15, was investigating the suspicious death of Vahid Heidari, one of the detainees from Iran's recent protests in Arak.
A close source told IHR, "Mohammad Najafi is facing nine charges, all of which he denies. The police have filed one of the charges." He also added, "It seems that the authorities are determined to charge him and they are very serious about it."
Mohammad Najafi had earlier talked to IHR about Vahid Heidari's death. He said, "Those who saw Vahid's body noticed a fracture and a bump on the left side of his head that could have been caused by a baton's blow to his head. They determined the burial place and didn't deliver any reports including forensics reports to the victim's family. There has been no explanation so far, and the family does not know anything else." Mohammad Najafi is now held at ward 8 of Arak Central Prison, and his detention order has been extended recently.
Iran; Secret and Unannounced Executions in 2017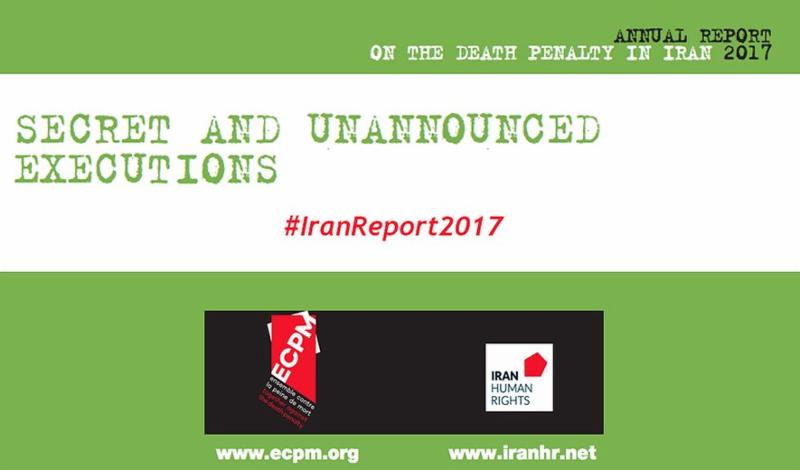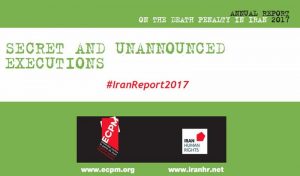 Iran Human Rights
MARCH 2018): The 10th annual report on the death penalty in Iran by Iran Human Rights (IHR) shows that in 2017 at least 517 people were executed in the Islamic Republic of Iran. With an average of more than one execution every day and more than one execution per 167.000 inhabitants in 2017, Iran remained the country with the highest number of executions per capita.
Approximately 79% of all executions included in the 2017 report, i.e. 406 executions, were not announced by the authorities. This is significantly higher than in 2016 when 298 of 533 executions were not announced by official sources. Some of these executions were carried out secretly, without the family or the lawyer being informed, and some have simply not been announced by the official media. Only unofficial reports with a sufficient amount of information have been included in this report. The actual numbers are believed to be much higher. In 2017, IHR received reports of secret or unannounced executions from 31 different locations across the country.
Iran- Terrorism Activities (Middle-East)
Iran Regime Should Be Held to Account for Human Rights Abuses in Syria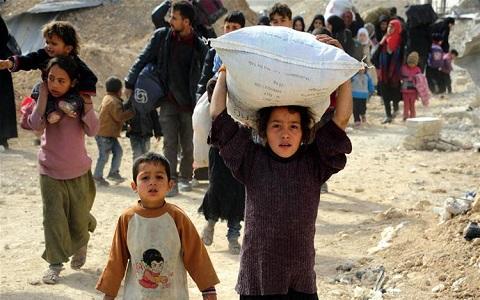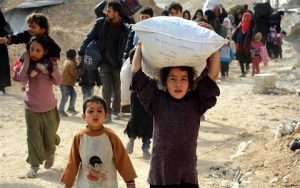 Iran Freedom
The US wants Iran, Russia, and Syria to be held responsible for "some of the worst atrocities known to man", committed during the seven-year-long Syrian Civil War.On Thursday, US national security adviser H.R. McMaster said that all three countries must be held accountable for the human rights abuses that they have committed during the conflicts, which includes, but is not limited to, torture, starvation, rape, arbitrary arrests, abductions, attacks on schools and hospitals, and the use of chemical weapons on civilians.
Menace of Iran Regime's Hackers Increases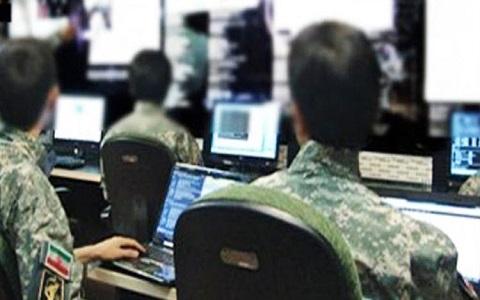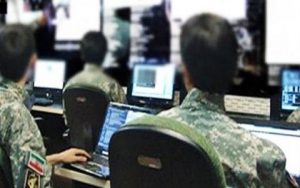 Iran Freedom
Iranian regime's hackers are becoming more and more dangerous and are able to conduct spying operations in many countries. There are a number of Iranian criminals that are wanted by the United States and they have the ability to potentially create a lot of chaos.One group in particular has been especially prominent – Chafer. In the past five years it has launched cyber-attacks on the United Arab Emirates (UAE), Israel, Turkey, Jordan and Saudi Arabia. The group has been able to cause disruption to their telecommunication networks and systems.
Iran's Cultural Expression And Democratic Aspirations Go Hand In Hand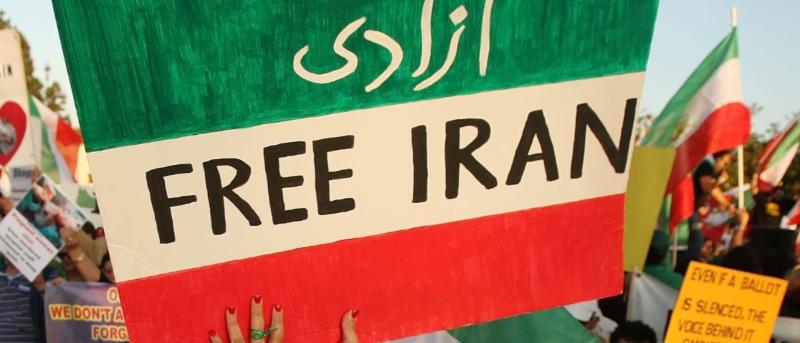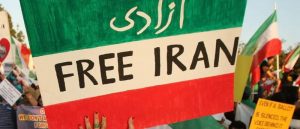 Daily Caller
In Iran, this Tuesday marked the festival of Chahrshanbeh Suri. With its roots in pre-Islamic ritual, this festival of fire precedes the Iranian New Year, called Nowruz, or "new day" in English. Chahrshanbeh Suri celebrations have long been a target of repression by Iran's clerical regime, partly because of the fact that they can facilitate spontaneous public gatherings and partly because of their symbolic significance. For the mullahs, any acknowledgement of a broader Iranian cultural identity is a threat to the regime's effort to create a society based exclusively on the strictures of fundamentalist Shiite Islam.
Sir David Amess MP: How the West can help Iranians usher in a new day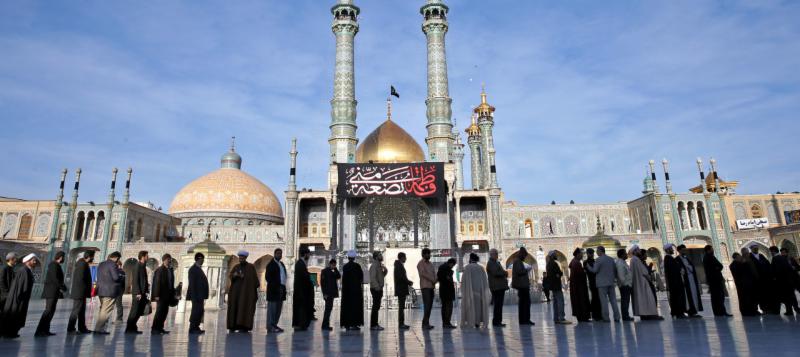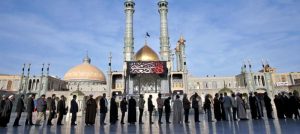 Politic Home
I make a conscious effort to keep myself informed of the situation in the Islamic Republic of Iran and so should others. Western politicians and human rights advocates should aim to keep abreast of the conditions in the country, especially because the world international community has a long-standing habit of neglecting the plight of the Iranian people for political expediency. This fact was sadly on display at the opening of last week's session of the United Nations Human Rights Council.
Iran- Nuclear Activities
Britain, France, Germany Propose New Iran Sanctions in Confidential Paper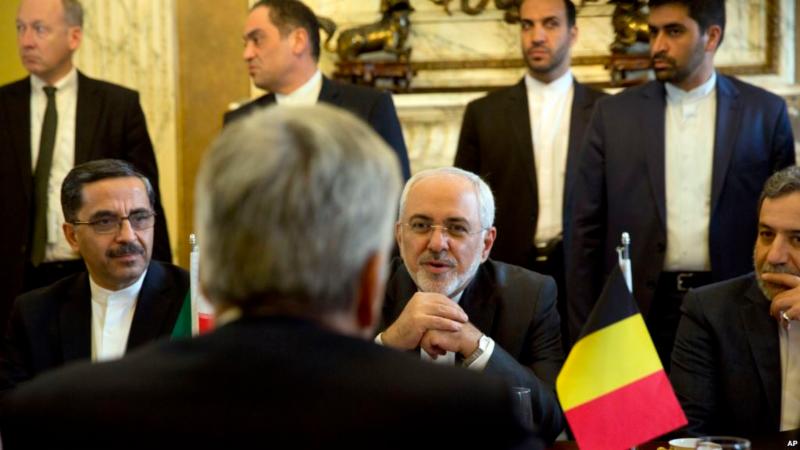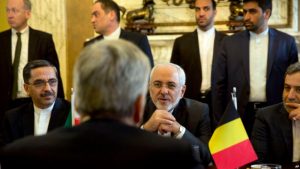 Voice of America
Britain, France and Germany have proposed fresh EU sanctions on Iran over its ballistic missiles and its role in Syria's war, according to a confidential document, in a bid to persuade Washington to preserve the 2015 nuclear deal with Tehran.
The joint paper, seen by Reuters, was sent to European Union capitals Friday, said two people familiar with the matter, to sound out support for such sanctions because they would need the support of all 28 EU member governments.
Iran Cut off From Apple's App Store as of March 15th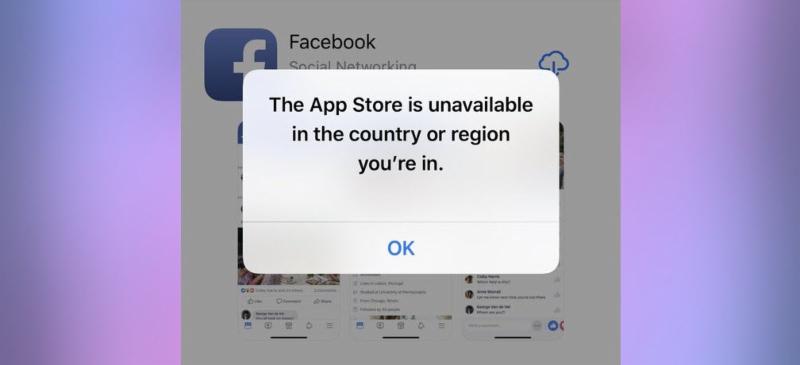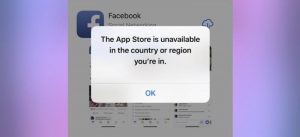 Iran News Update
Today, according to Bleeping Computer, iPhone users in Iran found themselves unable to access the App Store, in what appears to be a total block of the country.
Iranians must import Apple products from another county, and set their devices to access portions of the App Store meant for other regions, because Apple doesn't sell phones or operate the App Store in Iran. There are thought to be millions of iPhones in Iran, where around two-thirds of the country's 80 million people have a smartphone, and smuggled iPhones pour into the country.
Apparently, Apple has now closed that loophole, and has blocked access to traffic coming from inside Iran to the App Store.
Saudi Nuclear Energy Policy Highlights Threat of Further Escalation With Iran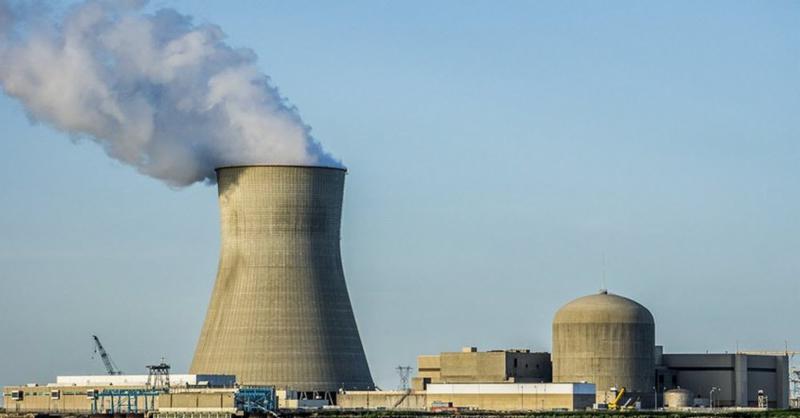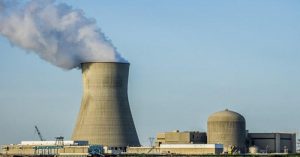 Iran News Update
On Thursday, Business Insider reported that the government of Saudi Arabia had confirmed its plans for a national nuclear energy policy. It was the first public commentary on the subject since Saudi officials had met with US Secretary of Energy Rick Perry earlier in the month to discuss prospective deals whereby American companies would assist in the development of as many as 16 nuclear reactors over the course of 25 years.
The Business Insider report emphasized that a major topic of interest both during and after those negotiations was whether Saudi Arabia would be held to the terms of a "123 Agreement," in which the party receiving American nuclear technology or no how commits to using them only for peaceful purposes while eschewing all domestic enrichment of nuclear material. This in turn gave rise to renewed discussion of the perceived flaws in the 2015 Iran nuclear deal, derided by US President Donald Trump as the "worst deal ever."
Please, 
Your donation will help OIAC advocates for a democratic, secular and non-nuclear government in Iran. Founded on the respect for human rights, gender equality, religious and ethnic tolerance, as wells as social, economic justice, and security for America. Our goal is to organize Iranian-American communities in the United States to promote these values.
Thank You,