Congressional Support For #IranProtests
OIAC 2018 Nowruz on Capitol Hill
OIAC
House Minority Leader Nancy Pelosi (D-CA) and 11 other bipartisan members of Congress joined Iranian American Community members and Congressional staffers at an event titled, "Iran Uprising and Nowruz 2018," to celebrate the Iranian New Year. They expressed optimism that a new day is indeed coming for the people of Iran and expressed support for a free, secular, democratic, and nuclear Iran. In her remarks, House Minority Leader Nancy Pelosi evoked the message of Nowruz: "In the spirit of hope and new beginnings, let's pray for the rebirth of freedom and democracy in Iran. Let us commit ourselves to an ongoing fight for peace and justice in our communities around the world….What we want in Iran is a secular, non-nuclear, democratic Iran. And at the time of New Year, let us make that wish something that will come true soon."
House Minority Leader Nancy Pelosi at OIAC 2018 Nowruz
OIAC
…This Nowruz, in the spirit of hope and new beginnings, let's pray for the rebirth of freedom and democracy in Iran. Let us commit ourselves to an ongoing fight for peace and justice in our communities around the world. I know the Iranian community is a blessing here, but you're a blessing other places as well. What we want in Iran is a secular, nonnuclear, democratic Iran. And at the time of new year, let us make that wish something that will come true soon. It is again, a joy, a pleasure, to be with all of you and to say that Nowruz has become as American as any holiday you can think of. We all look forward to it, celebrate it.
#IranProtests Related News-Clips
Local Farmers #Protests, March, 11, 2018- Varzaneh, East of Isfahan Provence
OIAC
4 days clashes in recent #IranProtests, and uprising has been continued at Varzaneh for drouth caused by Regime's corruption, and mismanagement. Several farmers have been injured and arrested. OIAC-Organization of Iranian American Communities
Steel Workers at South West of Iran, Ahwaz, stop working, Rally March 11, 2018
OIAC
Despite of Regimes Propaganda, Recent #IranProtests are still alive, and very much active, that has spread in different part of country. Workers chanting in Arabic: "we will never give up"! OIAC- Organization of Iranian American Communities.
Students protest at Polytechnic University- Tehran, March11, 2018
OIAC
Students demanding immediate release of their classmates! Despite of Regimes Propaganda, Recent #IranProtests are still alive, and very much active, that has spread in different part of country. OIAC- Organisation of Iranian American Communities.
Polytechnic Students clash with security forces- March 11, 2018- Tehran
OIAC
Students demanding immediate release of their classmates! Despite of Regimes Propaganda, Recent #IranProtests are still alive, and very much active, that has spread in different part of country. OIAC- Organisation of Iranian American Communities.
Iran: Security Forces Open Fire On Peaceful Farmer Protesters In Varzaneh
Iran Human Rights Monitor
The State Security Force opened fire on Varzaneh farmers in their peaceful protest rally on March 9, injuring at least seven individuals. The injured farmers were rushed to hospitals in Isfahan Province, central Iran.
Farmers marched and continued their protests and restate their demands regarding agricultural water and continuing their series of protests against the lack and halt of water rights. Authorities are rerouting water sources and depriving these farmers of their daily needs. The people and farmers of Varzaneh have been rallying and marching since Wednesday, February 28th, in protest of their lack of water distribution for their farms.
#Iran_Human_Rights (Women, Minorities, Ethnics)
Iran Executions: Five Prisoners Hanged in Four Cities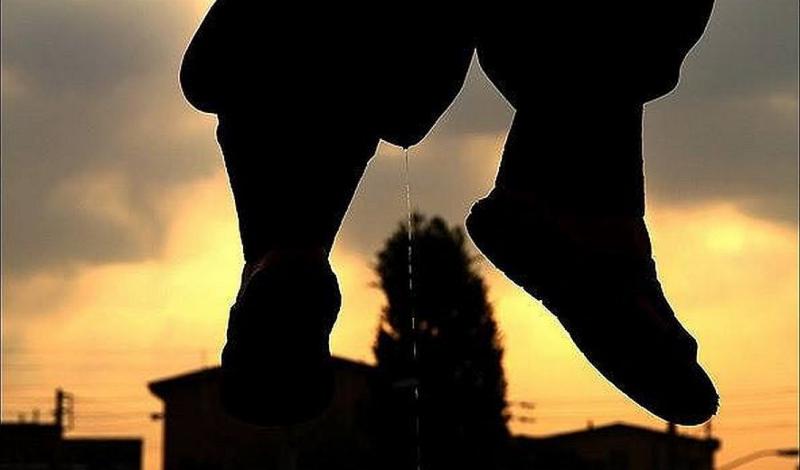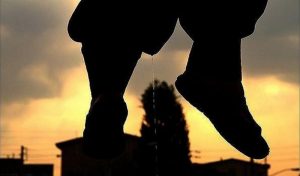 Iran Human Rights
According to a close source, on the morning of Monday, March 5, a prisoner was hanged at Urmia Central Prison on murder charges. The prisoner, identified as Rahim (Abubakr) Salimi, was arrested and sentenced to death 12 years ago. The prisoner was transferred to solitary confinement along with another prisoner from ward 3-4. The second prisoner, identified as Ahmad Kordestani, was able to gain the consent of the plaintiffs and returned to his cell.
According to a report by Kurdistan Human Rights Network, on the morning of Sunday, March 4, a prisoner was executed at Kermanshah Central Prison on the charge of murder. The prisoner who was 26 at the time of the murder was named Masoud Vakili. He wasn't able to meet his family for the last time before he was executed.
Detained Spiritual Leader Sentenced To Another 5 Years Of Prison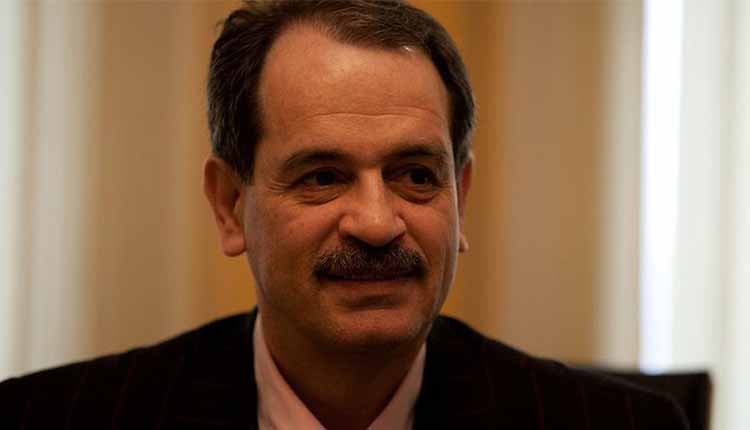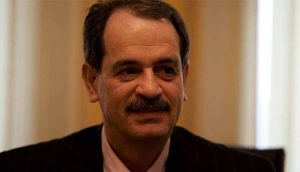 Iran Human Rights Monitor
The founder of the Erfan Halgheh mysticism group, Mohammad Ali Taheri, was sentenced to another 5 years of prison in the 15th Branch of the Tehran Revolutionary Court presided over by Judge Salavati on charges of "corruption on earth."
"He was sentenced to 5 years of prison on Statuary March 3 and because he had been kept in prison two years after the end of his previous term, he will serve another three years of prison," his lawyer, Zeinab Taheri said.
Hunger Striking Political Prisoner Golrokh Iraee In Critical Health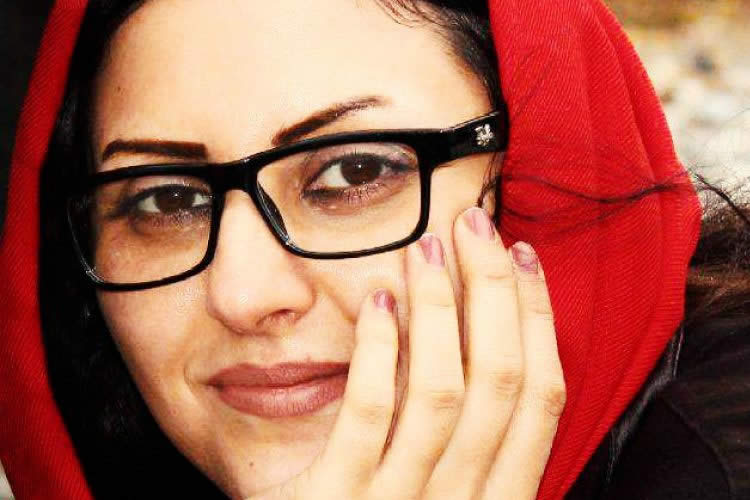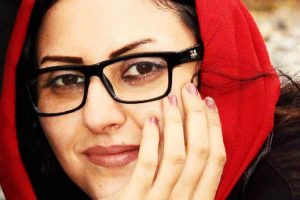 Iran Human Rights Monitor
Detained civil rights activist, Golrokh Iraee, who is kept in Qarchak prison in Varamin, is still on hunger strike after 35 days and her health has greatly deteriorated.
She is suffering from severe hypotension and severe weight loss. She received IV therapy once in the past few days but her feet became stiff and swollen afterwards. The medical clinic doctor has told her that her condition was very dangerous and that her heart might also become stiff and swollen at any moment. Golrokh Iraee went on a hunger strike on February 3 in protest to the violation of the principle of separation of crimes when she was transferred from Evin Prison to Qarchak Prison in Varamin.
Seyed-Emami Family: Iran is "Trying to Prevent Us From Rebuilding Our Lives"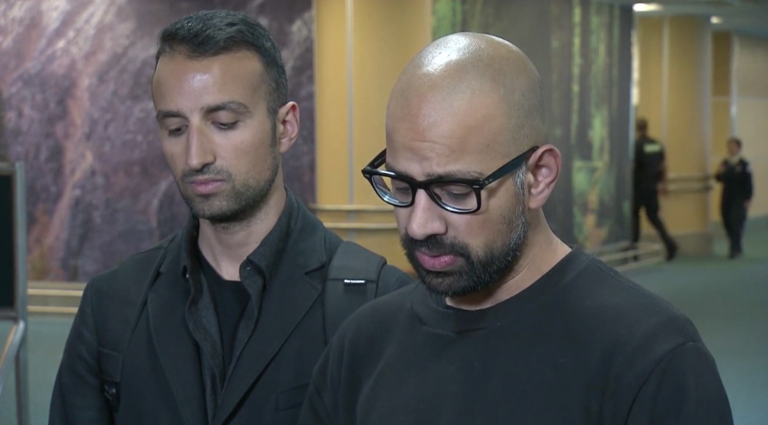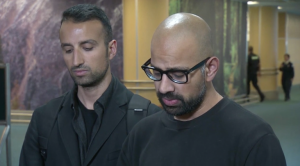 Center for Iran Human Rights
Upon arriving in Vancouver, Canada, on March 8, 2018, the sons of Kavous Seyed-Emami-the Iranian-Canadian academic who died in Tehran's Evin Prison last month-issued a statement about the "chaotic ordeal" they have suffered at the hands of the Iranian Judiciary and Islamic Revolutionary Guard Corps since their father was pronounced dead on February 9.
In addition to harassing the remaining family members, the authorities today prevented Kavous Seyed-Emami's wife from traveling to Canada with her sons. The passport of Maryman Mombeini was confiscated at Tehran's Imam Khomeini International Airport before she could board the Vancouver-bound plane with her sons.
The Response To Anti-Hijab Protesters In Iran Was No "Soft" By Any Stretch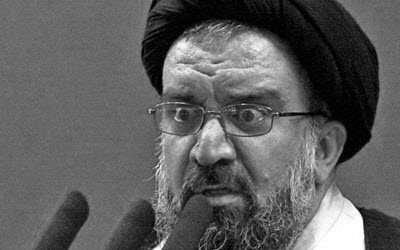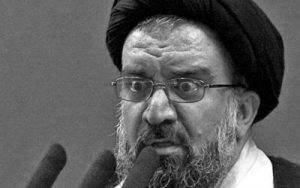 Iran Human Rights Monitor
The leaders of Friday prayers in Tehran has slammed the Iranian Regime for what they saw as a "soft" approach to the feminist anti- obligatory hijab protests, that have formed part of the nationwide anti-regime protests that have been going on since early January.
Iranian cleric Ayatollah Ahmad Khatami was the harshest critic, claiming that Iranian President Hassan Rouhani was implicitly leading the hijab-less protests and claiming that anti-obligatory hijab protesters were European proxies.
This could be due to promises made by Rouhani during his re-election campaign about decreasing pressure on women and removing discrimination against them.
However, it is important to remember that Rouhani is not a moderate and that, even if he meant the things that he said, he does not have the power to change things as all power in Iran is in the hands of Supreme Leader Ali Khamenei.
Man Publicly Flogged In Southern Iran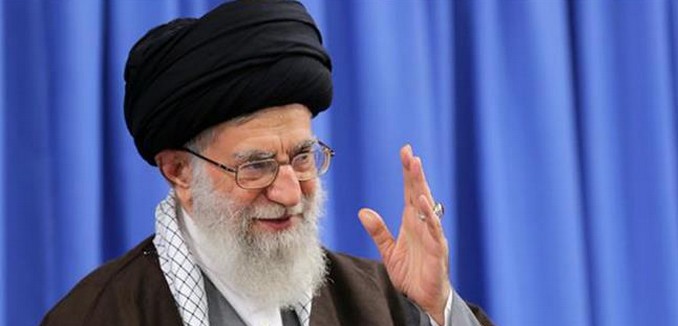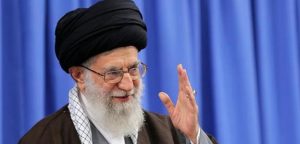 Center for Iran Human Rights
Supreme Leader Ali Khamenei has described recent demonstrations in Iran against the country's compulsory hijab law as "small and insignificant," which raises the question of why people are being sentenced to prison for engaging in the peaceful protest.
Man Publicly Flogged In Southern Iran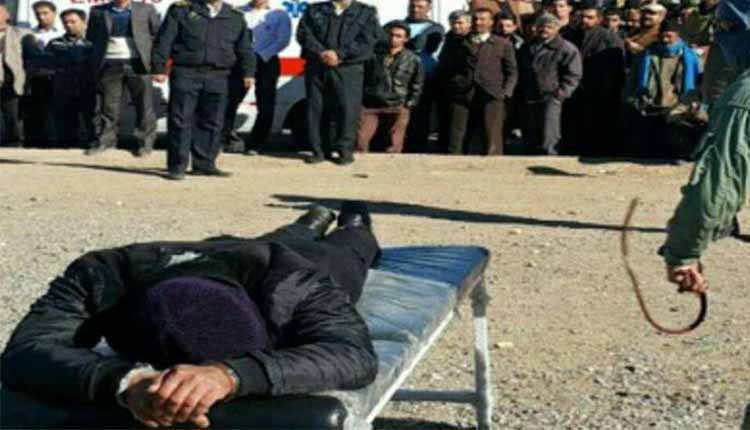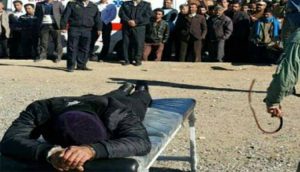 Iran Human Rights Monitor
A man was publicly flogged outside a hospital in Sirjan, in Kerman Province, southern Iran. The news was published by the state-run Rokna news agency on March 10, 2018.The 37-year-old victim had been sentenced to one year behind bars and 74 lashes for involving a group fight.
Iran- Terrorism Activities (Middle-East)
Assassination of Qadir Qadiri From the Kurdistan Democratic Party, by The Mullah's Regime In Iraqi Kurdistan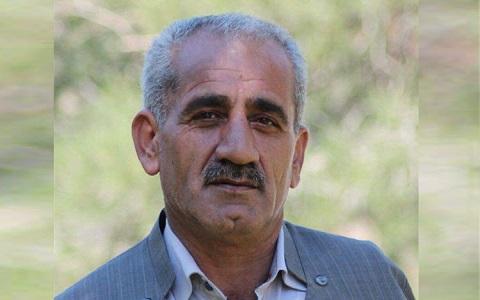 Iran Freedom
Qadir Qadiri the veteran cadre and commander of the Kurdistan Democratic Party, has been assassinated in Ranya district, by Iranian regime's mercenaries. The Kurdistan Democratic Party announced on Tuesday night March 6th 2018.The Democratic Party stressed: we hold the Islamic Republic of Iran and its' hirelings as perpetrators in the assassination of this combatant of our Parry.
The People's Mojahedin Organization of Iran strongly condemned this terrorist crime and expressed its condolences to the Democratic Party of Kurdistan and relatives of Qadir Qadiri.
Iran Plane Crash: Hen Party and Crew Feared Dead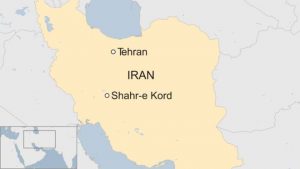 BBC
A Turkish private plane carrying 11 people has crashed in Iran while flying the daughter of a prominent businessman back from her hen party, Turkish media report.Turkish officials said eight passengers and three crew were on board.
All are feared dead after the jet burst into flames on a mountainside near the city of Shahr-e Kord, in western Iran.Turkey's Hurriyet news outlet said the passengers were 28-year-old heiress Mina Basaran and seven of her friends. The group had been celebrating in Dubai ahead of her wedding, scheduled for next month.
Iran Regime-Backed Houthis Recruited 900 Children Into Its Ranks into Its Rank in 2017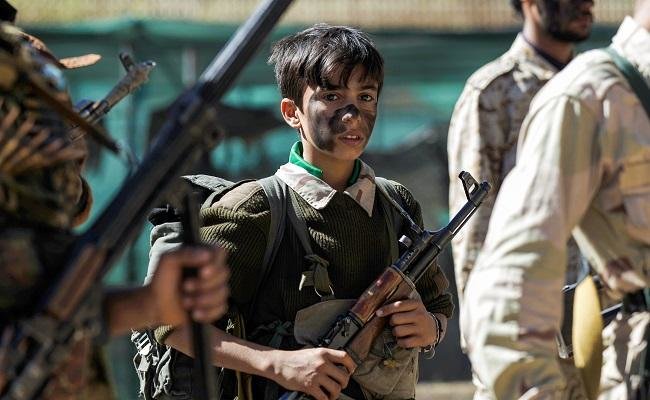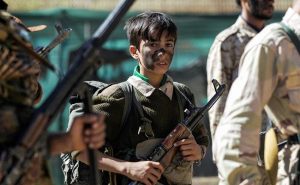 Iran Freedom
The Iran regime -backed Houthi militia in Yemen recruited over 900 children into their terrorist group in 2017 alone, with many serving as child soldiers, in a clear violation of international law, according to Mutahar Al-Baziji, the executive director of the Yemeni coalition Monitoring Human Rights Violations.In a speech at the Human Rights Council in Geneva on Wednesday, Al-Baziji said:
"Reports from Yemeni civil society organizations indicate that one-third of Houthi militia fighters are children, noting that the coalition documented 902 cases of child soldier recruitment by the Houthis in 2017."
Saudi Arabia and Egypt in a Joint Statement Condemned the Meddling Of The Iranian Regime in The Region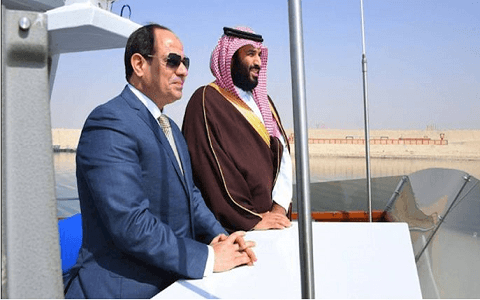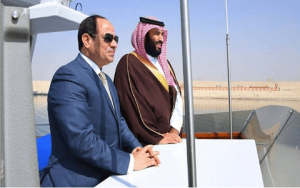 Iran Freedom
Mohammed bin Salman, the crown prince of Saudi Arabia, on Tuesday, March 6th, at the end of his trip to Egypt, in a joint statement with the Egyptian president, Abdel Fattah el-Sisi, stressed on confronting the Iranian regime's interference in the region.Egyptian al-Ghad reported, the two sides emphasized the necessity to eradicate terrorism and to defeat all terrorist networks without exception and confronting the sponsors of terrorism.
They strongly condemned the Iranian regime's interference in Arab affairs and highlighted the steadiness of coordination to defying the interference of the Iranian regime within the framework of the Arab League.
Iran- Nuclear Activities
Iran's Threatens Consequences If Us Pulls out of Nuclear Deal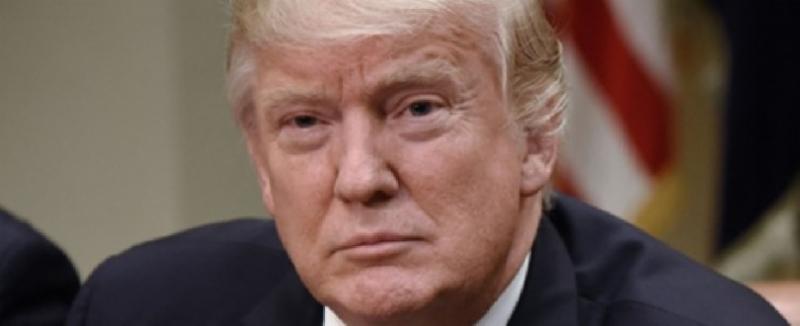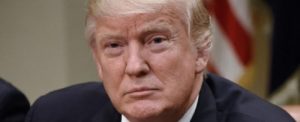 Iran News Update
Earlier this week, it was made clear that the Iranian regime could be capable of producing higher enriched uranium within a two-day period if the United States pulls out of the Joint Comprehensive Plan of Action (JCPOA), or 2015 Iran nuclear deal as it is known.
The claims were highlighted by a spokesman for the Atomic Energy Organisation of Iran. Behrouz Kamalvandi said: "If America pulls out of the deal … Iran could resume its 20 percent uranium enrichment in less than 48 hours."
US President Donald Trump has told Europe that the United States will pull out of the deal if the numerous flaws it contains are not fixed. He has spoken very frankly about this position regarding Iran – even before taking office.
Profits From Nuclear Deal Assist Iran's Regional Hegemonic Ambitions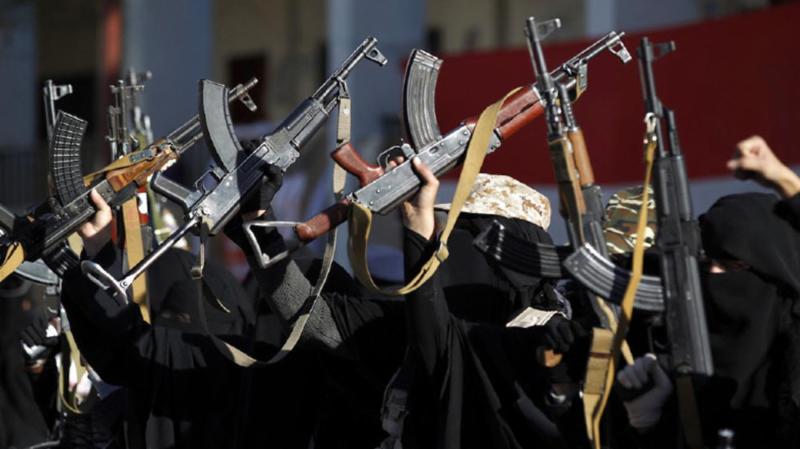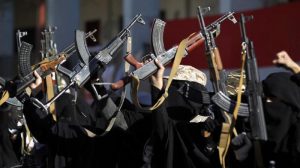 Iran News Update
Recently, General Joseph Votel, head of US Central Command, told the House Armed Services Committee that Iran has made "an enhanced investment in their proxies and partners."
The Iranian regime has indeed expanded its military investment. In his article for Arab News, Dr. Majid Rafizadeh, Harvard-educated Iranian-American political scientist, leading expert on Iran and US foreign policy, and president of the International American Council explains the factors behind this.
He calls the Joint Comprehensive Plan of Action (JCPOA), also known as the Iran nuclear deal, a key issue – specifically the economic profits that came from the deal.
Iranian regime stuck between the devil and the deep blue sea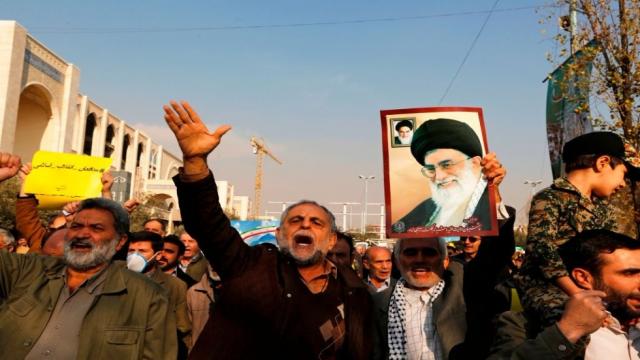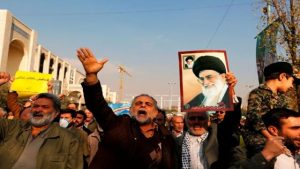 The Hill
The regime in Tehran enters its 40th year facing several different crises.
The fundamental pillars upon which the theocracy is established are export of terrorism and domestic repression.
Since the Iran-Iraq War, the West has pursued a failed policy of appeasement toward Iran in order to mitigate the threat from the regime. This includes a series of mistakes such as the Iran-Contra scandal, the designation of Iran's main democratic opposition, the MEK, as a terrorist organization, handing Iraq to Shiite clerics on a silver platter and lastly, the catastrophic nuclear agreement better known as the JCPOA.
Pentagon head warns Syrian forces on use of chemical weapons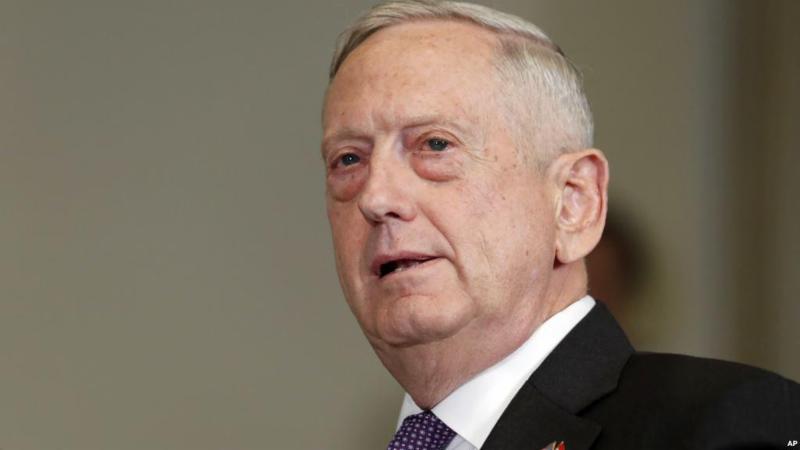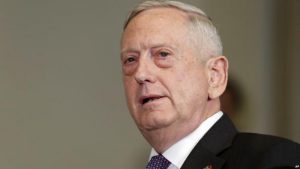 News Press Now
MUSCAT, Oman (AP) – U.S. Defense Secretary Jim Mattis on Sunday warned the Syrian government not to use chemical weapons in its civil war and said the Trump administration has made it clear that it would be "very unwise" to use gas in attacks. Mattis told reporters traveling with him to the Mideast that he was disturbed by reports of civilian casualties from bombings by Syrian President Bashar Assad's forces.
"Right now we're getting reports – I don't have evidence that I can show you – but I'm aware of the reports of chlorine gas use," he said before arriving Sunday in Oman.
The U.S. responded militarily last year to reported Syrian government use of sarin gas, and Mattis was asked whether the administration is now considering retaliating for chlorine gas use.
Please, 
Your donation will help OIAC advocates for a democratic, secular and non-nuclear government in Iran. Founded on the respect for human rights, gender equality, religious and ethnic tolerance, as wells as social, economic justice, and security for America. Our goal is to organize Iranian-American communities in the United States to promote these values.
Thank You,