Congressional Support For #IranProtests
Rudy Giuliani on Iran Policy Briefing at NPC, 28 Feb 2018
OIAC

Washington, DC; March 1, 2018 – At a National Press Club luncheon titled, "Iran Uprising: Call for Regime Change, U.S. Policy Options," the fourth in a series of OIAC-sponsored forums on Iran policy, former New York City Mayor Rudolph W. Giuliani urged the U.S. Government and the international community to impose further sanctions on the clerical regime and do more to stand with the Iranian people in their efforts to change the regime and bring freedom and democracy to Iran. He urged the U.S. government to, make sure Iranian people have "open access to the Internet without interference," and called for added sanctions. "We should make sure that particularly access to banking is cut off," he said. When asked about the street slogans of "reformers, hardliners-the game is now over," Giuliani said, "The whole notion of reformers inside Iran… those are the people you see on the street. They're not sitting in government offices."
Speech of Rep.Ted Budd from North Carolina regarding Iran protests, 9th January 2018
OIAC

Very Strong Congressional Support On The Hill for Iran's Recent Uprising and Protests. Rep.Ted Budd from North Carolina, 9th January 2018. Organization of Iranian American Communities. #IranProtests
#IranProtests Related News-Clips
#IranProtests, Security Forces run away as angry Protesters Approach On Feb19, 2018.
OIAC

At least 300 Dervish Gonabadi protesters were arrested on February 19, after IRGC Basij and plainclothes agents with anti-riot vehicles attacked the protesters and used tear gas. Detained Gonabadi women are transferred to Tehran's Evin Prison. #IranProtest Organization of Iranian American Communities -US (OIAC)
Retirees #Protest at front of Tehran Parliament- Feb 21, 2018
OIAC

The Uprisings Continue, #IranProtests, Retirees Protest at front of Tehran Parliament, Chanting for: Food, Housing, Freedom. #FreeIran Organization of Iranian American Communities – US (OIAC)
Blacklisted Iranian Official Stirs Outrage at U.N. Human Rights Council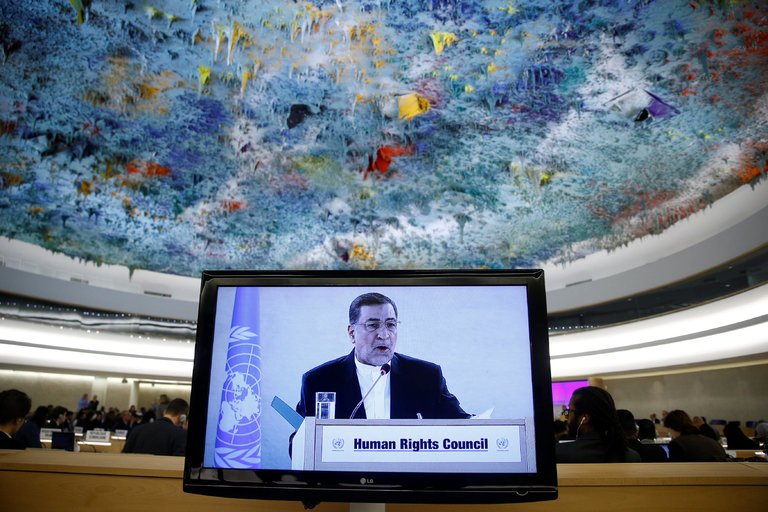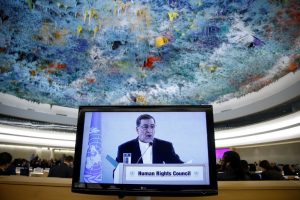 The New York Times
He was a prosecutor of Iran's Islamic revolution and acquired a notorious reputation for the arbitrary executions of thousands of opponents. A few decades later he oversaw the judiciary's 2009 trials of anti-government protesters and was denounced overseas, not least by the United Nations.
But on Tuesday the former prosecutor, Seyyed Alireza Avaei, now Iran's minister of justice, appeared at the United Nations Human Rights Council in Geneva, one of nearly 100 ministers and dignitaries to speak at the start of its main session this year. The reaction inside and outside the council was outrage.
Sweden's foreign minister, Margot Wallstrom, and a handful of European diplomats left the council chamber in protest.
#Iran_Human_Rights (Women, Minorities, Ethnics)
Iran: Another Detained Protester Tortured To Death In Kermanshah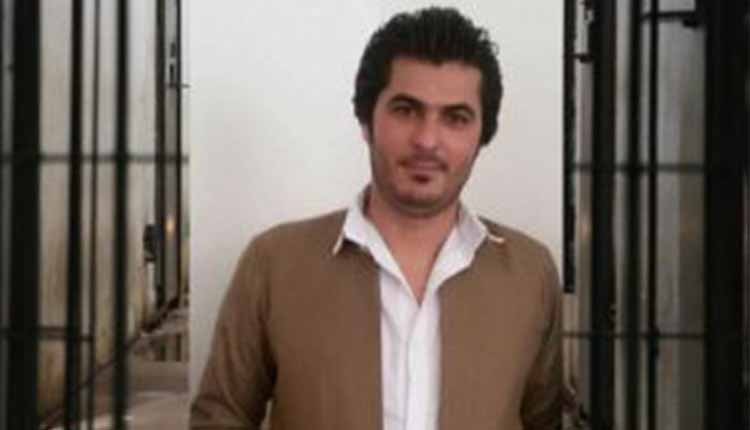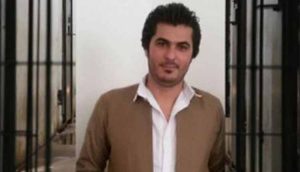 Iran Human Rights Monitor
Another young protester arrested on February 28th during recent Iran uprising was tortured to death. His name was Ghobad Azami from Javanroud in Kermanshah Province, west of Iran.
The regim's intelligence service informed his family two days after his arrest, on March 2, that he had committed suicide in poison. Taleb Basativand, a student at Ilam University who was arrested during the recent protests earlier this year and was transferred to an unknown location, was murdered under torture in Ilam prison. With the killing of Taleb Basativand, under the number of detained protesters who were killed under torture reaches at least 14.
Amnesty International Reports on Grave and Numerous Human Rights Violations In Iran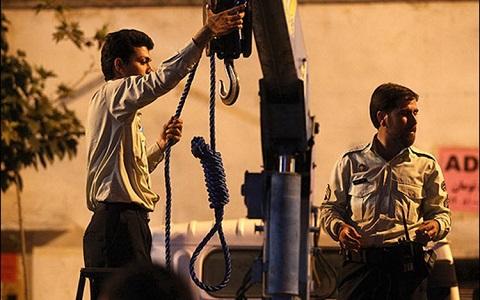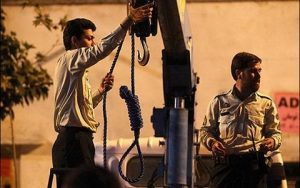 Iran Freedom
Amnesty International has released its latest report on the situation of human rights in the world. The situation in Iran was elaborated in great detail and the organisation highlighted many areas in which human rights are being heavily suppressed.It pointed out that the UN Human Rights Council renewed the mandate of the UN Special Rapporteur on the situation of human rights in Iran,
yet the Iranian authorities denied her access to the country. Rouhani, was re-elected for a second term last year, but Amnesty International emphasised that the electoral process "discriminated against hundreds of candidates by disqualifying them on the basis of gender, religious belief and political opinion". It added that some of those appointed to the government have been involved in grave human rights violations.
Don't Honor Abusers of Human Rights



Creators
With the attack last week that killed 17 people at a school in Parkland, Florida, it is easy to miss the humanitarian crisis that occurred across the globe in Syria. On Tuesday, hundreds of civilians, including children, died when Syria's government and its allies executed a direct strike on a rebel stronghold in eastern Ghouta – where Syrian forces used sarin in 2013, killing an estimated 1,500 people. The bloody faces of small children are all too familiar in this vicious war by Bashar Assad and his Iranian and Russian allies, who are intent on keeping him in power. More than 5 million people have fled the regime. Another 6 million have been displaced within Syria. And hundreds of thousands of people have died in the civil war.
20-Year Prison Term For Comment Under A Weblog Post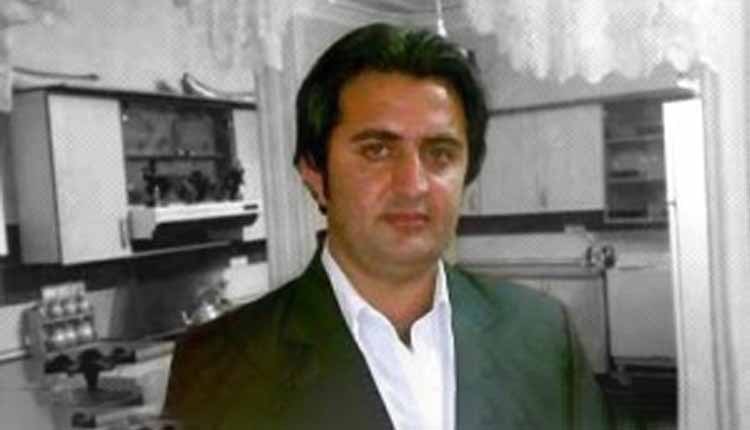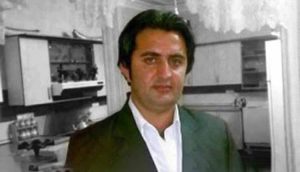 Iran Human Rights Monitor
Blogger and Baluch political activist Sakhi Rigi, who is detained in Ahwaz Prison, is serving his 9thyear of prison. He wrote a letter from prison detailing his condition.
The blogger was sentenced to 20 years of prison in 2009 for "publishing lies," and "acting against national security." This is one of the heaviest sentences given to a blogger in Iran.
His letter reads in part:"It's been almost 9 years; Nine years without even a day of furlough from prison… Interrogators cited a comment in my weblog for my arrest. An unknown person and a comment that I doubt anyone beside the interrogators have even read. They tortured me severely for that comment. Because of that comment, they charged me with Moharebeh (enmity with God) and disclosing classified information, and in the end, I was sentenced to 20 years of prison to be served in exile in Ahwaz Prison for having a simple weblog. It's been nine years since I've been in prison."
Iran- Terrorism Activities (Middle-East)
Syria Death Toll Over 500 As Eastern Ghouta Bombing Continues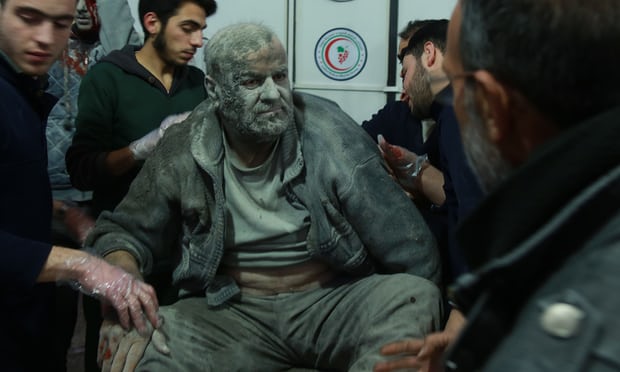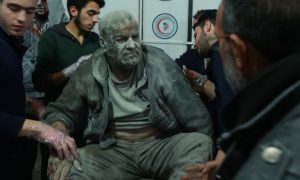 The Guardian
Scale of attacks preventing recovery of bodies as medics struggle to treat injured. Bombing raids have killed more Syrians in the besieged enclave of eastern Ghouta before a delayed UN vote on a ceasefire to allow medical and food aid to reach civilians.Nearly a week into one of the most fierce assaults of Syria's long civil war, over 520 people were dead and thousands more injured, Médecins Sans Frontières said. Many of the bombing raids have targeted medical buildings, and doctors in the remaining facilities are struggling to keep up with the stream of severely injured patients.
Iran Wants to Join the World Order It Undermines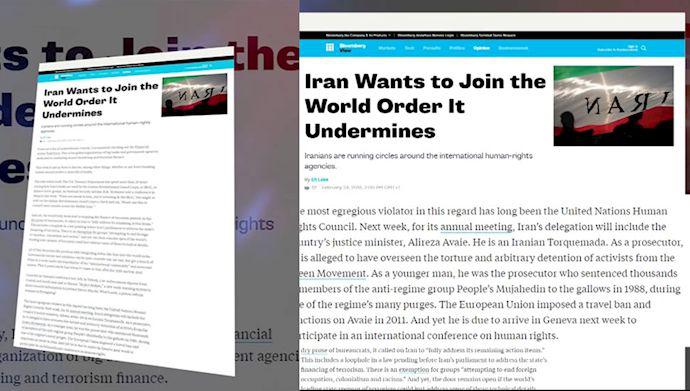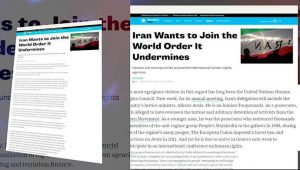 Financial Action Task Force
If you are a fan of unintentional comedy, I recommend checking out the Financial Action Task Force. This is the global organization of big banks and government agencies dedicated to combating money laundering and terrorism finance.
This week it met in Paris to discuss, among other things, whether or not Iran's banking system should receive a clean bill of health.The joke writes itself. The U.S. Treasury Department has spent more than 20 years tracing how Iran's banks are used by the Iranian Revolutionary Guard Corps, or IRGC, to finance terror groups. As National Security Adviser H.R. McMaster told a conference in Munich this week: "When you invest in Iran, you're investing in the IRGC. You might as well cut the Islamic Revolutionary Guard Corps a check and say, 'Please use this to commit more murder across the Middle East."
Zarif says U.S., Europe aware of Iran's regional influence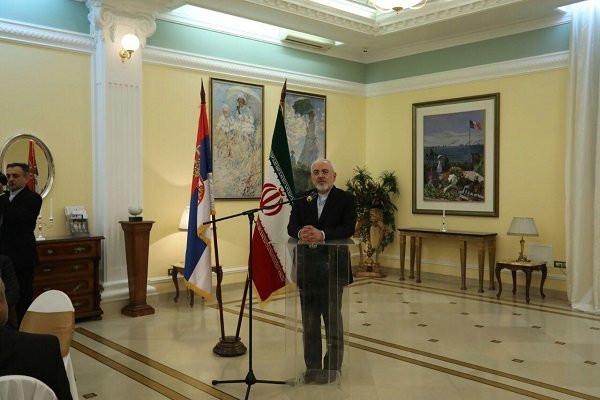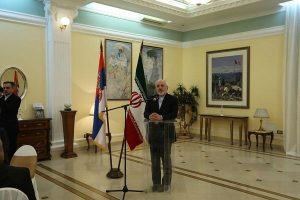 The Guardian
TEHRAN – The United States and Europe consider Iran as an influential country in the region, Foreign Minister Mohammad Javad Zarif said on Monday, adding that Iran is the safest country in the region despite all problems.
Zarif, heading a delegation comprised of a number of CESs of Iranian enterprises from both private and public sectors, left Tehran on Monday for Serbia's capital city of Belgrade – the first stop of his Balkans region and Eastern European tour.
Addressing a conference attended by Iranians in Belgrade, he said, "We need to know why we were able to reach that great amount of power and security despite all the oppression and sanctions over the past forty years," Mehr reported.
Iranian hacking group appears to expand international operations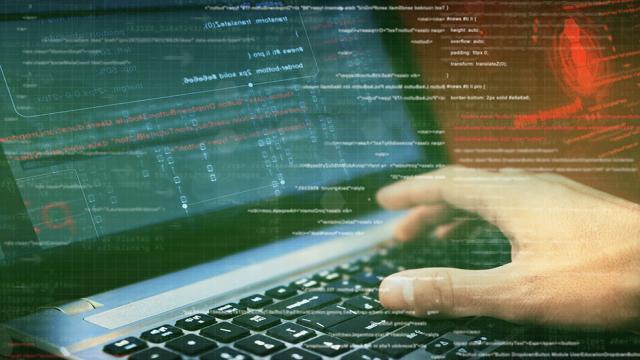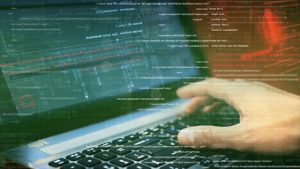 The Hill
An Iranian hacking group has expanded its international operations and tool kit to carry out attacks, according to new research, a sign of its growing ambitions and capabilities.
Over the past year, the Iran-based hacker group dubbed "Chafer" has moved from focusing its surveillance operations on domestic targets to those located in other countries in the Middle East, according to new research published by Symantec. Symantec first identified the group in 2015, though they believe Chafer's activity dates back to at least July 2014.
Revelations uncover bitter truths about Hezbollah's dirty money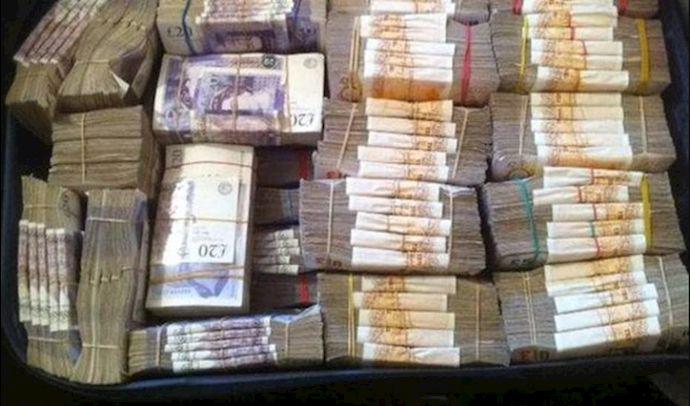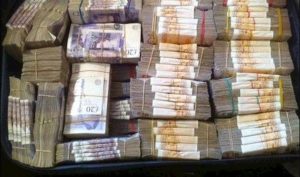 Al Arabiya
The Trump Administration and Democrats in the American Congress can't agree on much these days. We've got a government shutdown in Washington to prove it. But there is at least one area where both Democrats and the President have a meeting of the minds: combatting Hezbollah.
In recent years, Congress has passed new sanctions measures that provide the United States government with powerful financial tools to target Hezbollah. And now the Department of Justice has created a new Hezbollah Financing and Narcoterrorism Team (reviving a task force that was marginalized during the Obama Administration) to target Hezbollah. In short, none of Hezbollah's global assets are safe. Nor are the bankers who enable its global business – not in Lebanon or anywhere else.
Iran- Nuclear Activities
UN to vote Monday on resolution that would condemn Iran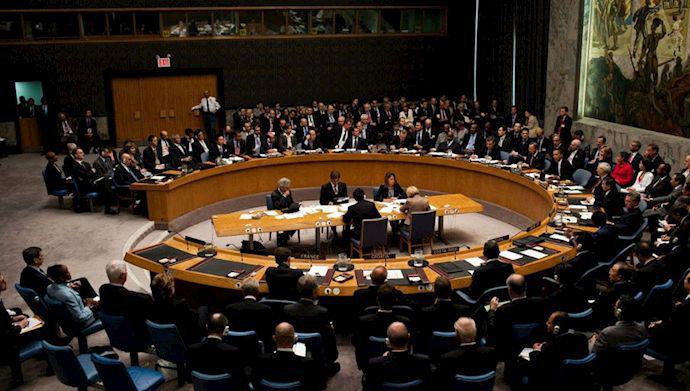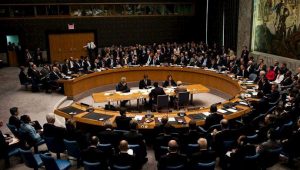 The Washington Post
UNITED NATIONS – The Security Council is expected to vote Monday on a British-drafted U.N. resolution that would condemn Iran for violating a U.N. arms embargo by providing missiles and drones to Shiite rebels in Yemen – and commit to future action against Tehran.Kuwait's U.N. Ambassador Mansour Al-Otaiba is the current council president. He told reporters Saturday, "We are still working on the text, but the intention is to adopt it Monday morning."
Russia's U.N. Ambassador Vassily Nebenzia said this week he opposed the draft, saying it should be about renewing the work of experts monitoring sanctions against Yemen, not condemning Iran.
Iranian regime stuck between the devil and the deep blue sea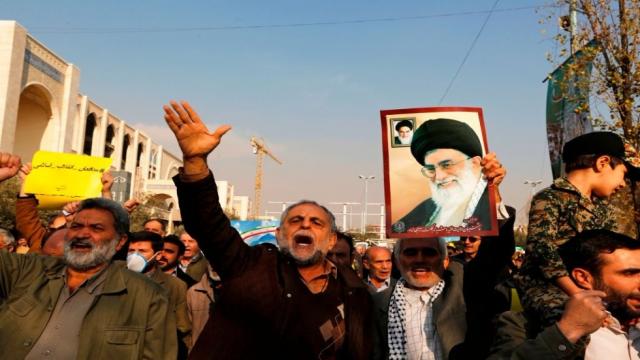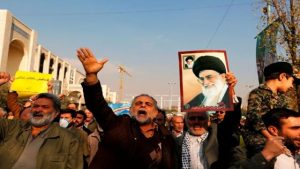 The Hill
The regime in Tehran enters its 40th year facing several different crises.The fundamental pillars upon which the theocracy is established are export of terrorism and domestic repression.
Since the Iran-Iraq War, the West has pursued a failed policy of appeasement toward Iran in order to mitigate the threat from the regime. This includes a series of mistakes such as the Iran-Contra scandal, the designation of Iran's main democratic opposition, the MEK, as a terrorist organization, handing Iraq to Shiite clerics on a silver platter and lastly, the catastrophic nuclear agreement better known as the JCPOA.
Monitoring Iran's actions to address deficiencies in its AML/CFT system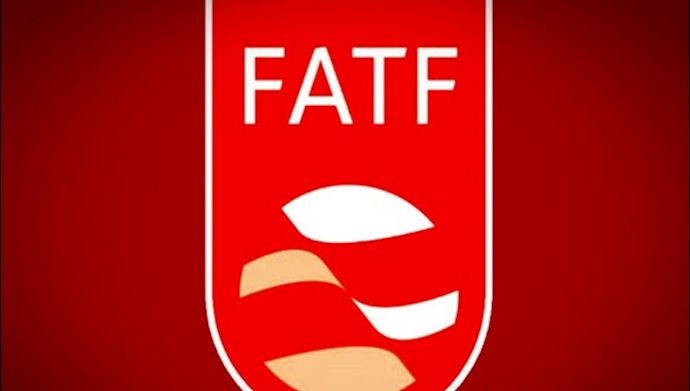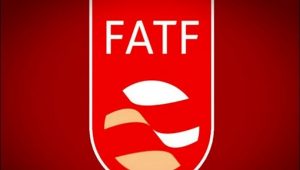 Financial Action Task Force
Given that Iran has draft legislation currently before Parliament, the FATF decided at its meeting this week to continue the suspension of counter-measures. Depending upon Iran's progress in completing its action plan, the FATF will take further steps in June 2018. The FATF urgently expects Iran to proceed swiftly in the reform path to ensure that it addresses all of the remaining items in its Action Plan by completing and implementing the necessary AML/CFT reforms, in particular passing the necessary legislation.
Please, 
Your donation will help OIAC advocates for a democratic, secular and non-nuclear government in Iran. Founded on the respect for human rights, gender equality, religious and ethnic tolerance, as wells as social, economic justice, and security for America. Our goal is to organize Iranian-American communities in the United States to promote these values.
Thank You,