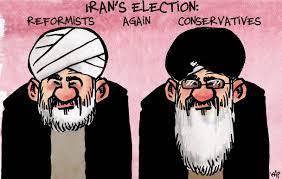 Iran- Human Rights (Women, Minorities, Ethnics)
Iran's Rajai Shahr Prison: Eight Prisoners Including Women Hanged in One Day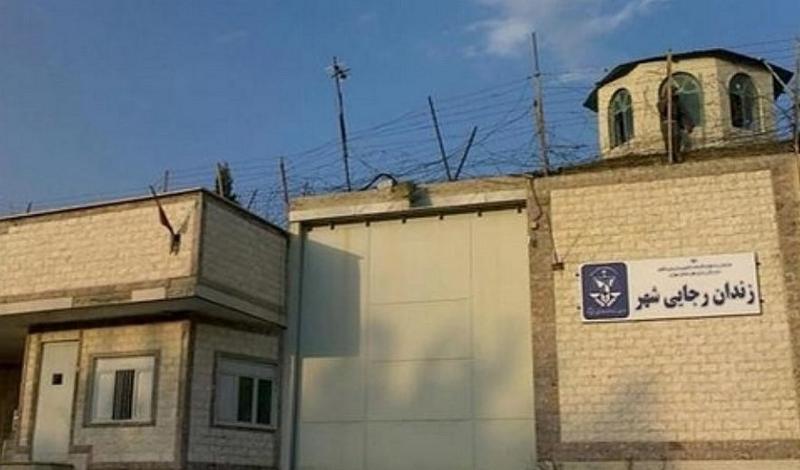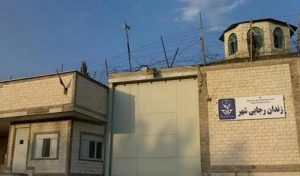 Iran Human Rights
Wednesday May 3, eight prisoners, including two unidentified women, were reportedly hanged at Karaj's Rajai Shahr Prison.
According to close sources, the majority of these prisoners were executed on murder charges. Five other prisoners, including Mehdi Bahlouli, were returned to their cells after their execution sentences were halted.
The men who were executed were among a group of 11 prisoners who were transferred to solitary confinement on May 29 in preparation for their executions. Iran Human Rights had reported on these imminent executions.
Close sources have identified the men as: Maziar Alaie Bakhsh, Jabbar Mollahashemi, Shayan Shaddel, Mohammad Jegarki, Mahmoud Bayat and Ali Maleki.
Iran a Big Jail For Madia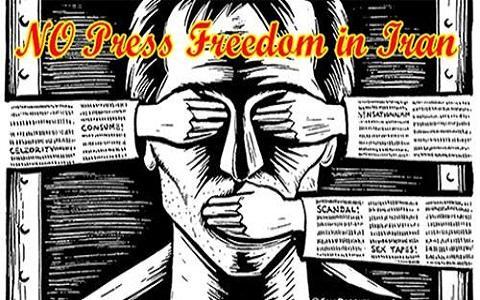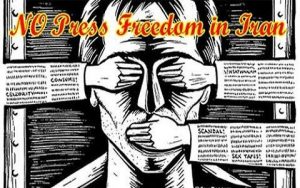 Iran Freedom
'Reporters without Borders' reported, that Iran continues to remain one of the world's five big prisons for media activists and Khamenei is still on the list of the enemies of press freedoms.
The report indicates that the Iranian regime has imprisoned dozens of journalists and web bloggers on alleged charges of 'acting against national security' and even 'moral corruption.'
Due to such horrible prison conditions and depriving prisoners of medical treatment, many prisoners of conscience and journalists have to go on hunger strike to demand their very basic rights. For this reason, at least ten journalists risked their lives over the past year.
According to Reportes without Borders, media freedom was one of the key demands of the revolution that toppled the Shah and swept Ayatollah Khomeiny to power in 1979, but it is a promise that has never been kept. The media are mostly under the Islamic regime's close control and there has been no let-up in the persecution of independent journalists, citizen journalists, and media outlets. Media personnel are still constantly exposed to intimidation, arbitrary arrest, and long jail sentences imposed by revolutionary courts at the end of unfair trials. Despite an improvement in its international relations, Iran continues to be one of the world's five biggest prisons for media personnel.
Exiled Iranian TV Executive Is Assassinated in Istanbul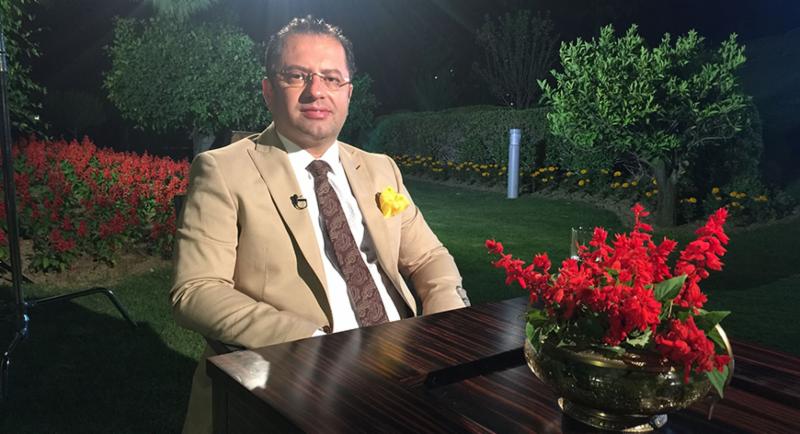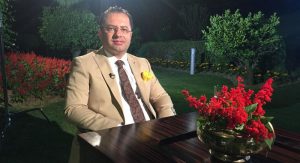 The New York Times
ISTANBUL – A dissident Iranian television executive was assassinated in Istanbul on Saturday evening, months after he was sentenced in absentia to a six-year prison term by an Iranian court for spreading propaganda.
Saeed Karimian, the owner of Gem TV, a network of television channels that broadcasts in Farsi and other languages, was shot as he drove through an upscale neighborhood of northern Istanbul "minutes after leaving his office," Gem announced on Sunday. Also killed was his Kuwaiti business partner, whose name has not been released.
The assailants fled, and their vehicle was found abandoned and partly destroyed in another part of Istanbul, according to reports by Gem and several Turkish news outlets. Sukru Genc, the mayor of the district in Istanbul where the attack occurred, confirmed the killing in an interview. The attackers' motive was not immediately clear. Mr. Genc said he had been told by police investigators that Mr. Karimian had been killed because of "a dispute over money."
Labor Day Protests With Slogans: "Imprisoned Workers Must Be Released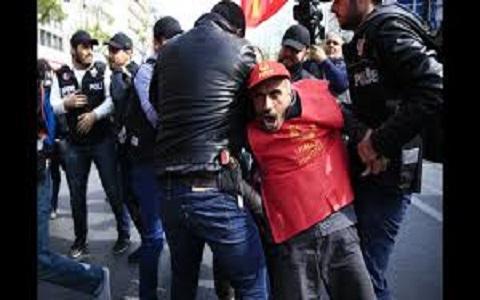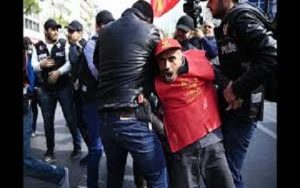 Iran Freedom
On April 22nd marking the 38th founding anniversary of the Revolutionary Guards (IRGC), General Mohammad Bagheri, chairman of Iran's armed forces command, said the IRGC "acted as the 'security shield' of the Iranian nation and all the Muslim people through their presence in Syria and Iraq."
"The country would have been lost if not for the IRGC," he emphasized.
In the fundamentalist culture ruling over Iran, the words country, Iranian nation and Muslim people mean nothing but an inhumane and anti-Iranian state of the mullahs' rule.
"The IRGC is the element that should rally the people under the flag of Islam," according to Iranian President Hassan Rouhani in his remarks on April 30th as he praised the IRGC's crimes.
The IRGC, according to its statute, "is an entity under the supreme command of the leader", and "political and ideologically following the velayat-e faqih (mullahs' rule)" (articles 1 and 47). The Iranian Resistance has emphasized time and again that the IRGC is the mullahs' main leverage and center organ in imposing their military crackdown and quelling. The IRGC hinges on exporting fundamentalism, terrorism and warmongering, and this in itself is bent on the universal doctrine of the mullahs' rule. In this regard the IRGC has been entrusted to fully advance the regime's nuclear weapons program.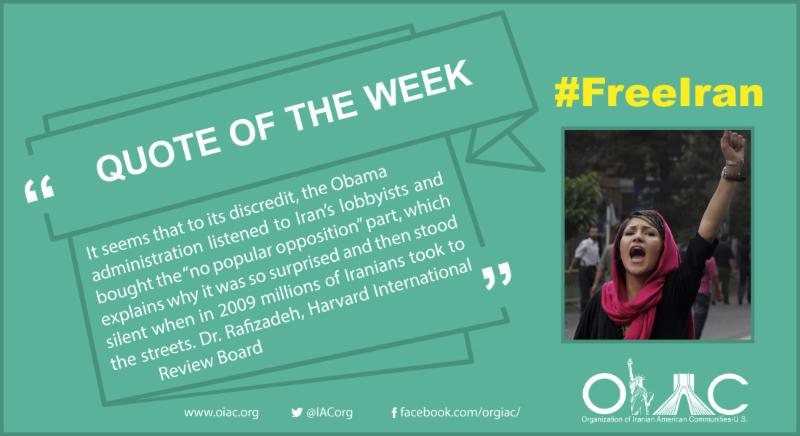 Iran- Terrorism Activities (Middle-East)
OIAC Welcomes the Proclamation Issued by Arizona's House of Representatives to "Designate IRGC as a terrorist organization"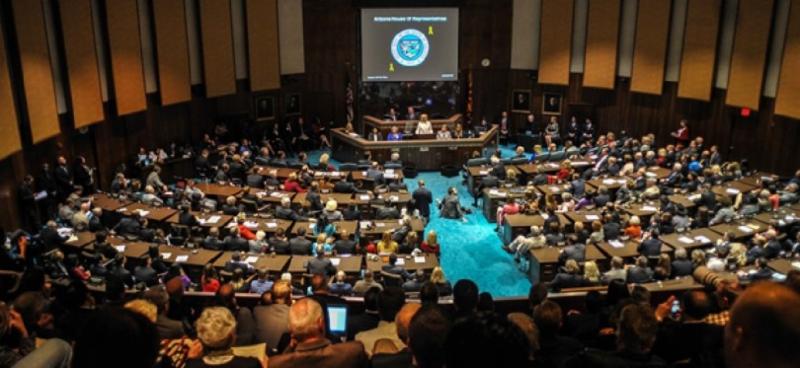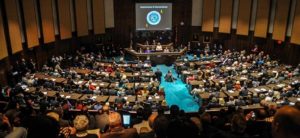 OIAC
WASHINGTON, April 19, 2017 /PRNewswire-USNewswire/ – The Arizona House of Representatives issued a Proclamation urging the U.S. Government to "confront the main source of international terrorism sponsored by the Government of Iran and designate Iran's Islamic Revolutionary Guards Corp (IRGC) as a Foreign Terrorist Organization."
The Organization of Iranian American Communities – U.S. (OIAC), particularly its members in Arizona, welcome and applaud the Proclamation issued by the House of Representatives in Arizona.
The Proclamation outlines the bloody history of IRGC and its crimes against the people of Iran, its role behind the "Chain Killings" during the 1990's and its extensive terror training centers and network across Syria, Yemen, Afghanistan, Iraq, and Lebanon based on "detailed information released by the Iranian opposition, the National Council of Resistance of Iran in February 2017."
Syrian opposition: We reject any agreement with an Iranian role in it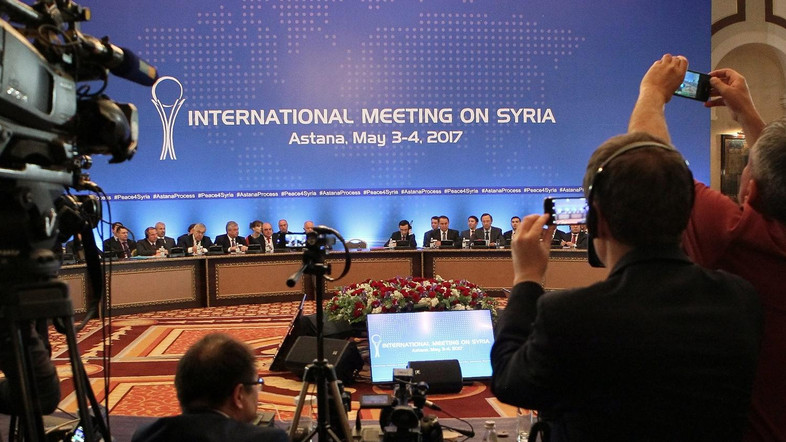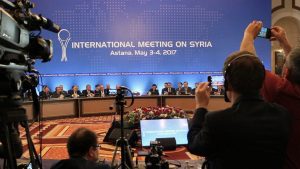 Al Arabiya
The Syrian opposition declared on Thursday its rejection of any agreement that Iran has a role in as a guarantor, "considering that Iran has committed crimes against the Syrian people and we will never agree to an Iranian role." The opposition also rejected any agreement unless it is based on international resolutions. .
"We oppose the division of Syria and we are not an active party to the agreement signed," said opposition spokesman Oussama Abu Zaid in a press conference in Astana, calling for a timetable for the departure of foreign militias from Syria.
"We were surprised by the dangerous Russian escalation and its bombardment on the liberated areas," he stated, noting that Russia has broken its promises to stop bombing and stop supporting Assad.
"We have received promises to stop the shelling on the liberated areas before our participation in the negotiations," he asserted, adding that "we attended the negotiations with the aim of stopping the shedding of Syrian blood."
Iranian Drones Now Regular Nuisance for Carrier in Persian Gulf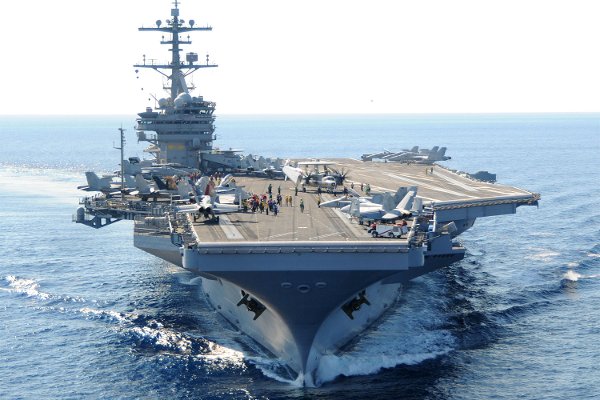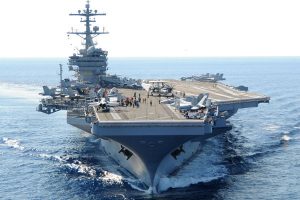 Military
ABOARD THE USS GEORGE H. W. BUSH, Persian Gulf — Visits from Iranian unmanned aerial vehicles designed for surveillance have become commonplace here, where the Bush and ships from its strike group patrol and launch airstrikes on Islamic State targets in Iraq and Syria.
While small Iranian vessels continue to approach the carrier and harass U.S. ships elsewhere in the region, the spy drones appear more regularly, said Capt. Will Pennington, commanding officer of the Bush.
"That is a capability that the entire world is getting, and Iran is no different," he told Military.com in an interview. "These aren't small, radio-controlled drones. They're reconnaissance."
Iran- Nuclear Activities

Iran Gets Experiences from North Korea To Build Up Its Military Technology



Iran Freedom
IRAN has been increasingly drawing influence from North Korea to strengthen its own military technology, Pentagon officials have claimed. After Tehran attempted to launch a cruise missile from a "midget" submarine this week, intelligence reports claimed the vessel was based on a design from Kim Jong-un's fleet that sank a South Korean warship in 2010.US defence officials claimed Iran was attempting to launch a Jask-2 cruise missile underwater for the first time, but failed. One official, who declined to be named, said: "When those midget subs are operating underwater, they are running on battery power, making themselves very quiet and hard to detect."
The developments add weight to long-held suspicions by military experts that North Korea and Iran are sharing expertise on their missile programs.
Jeffrey Lewis, a missile proliferation expert at the Middlebury Institute of International Studies at Monterey, in California, said: "The very first missiles we saw in Iran were simply copies of North Korean missiles.
Over the years, we've seen photographs of North Korean and Iranian officials in each other's countries, and we've seen all kinds of common hardware."
Iran: The Miracle That Wasn't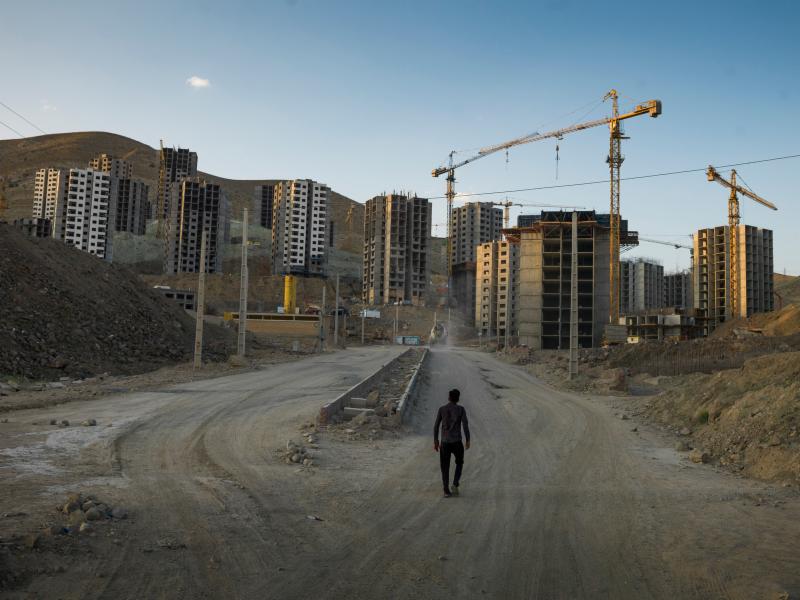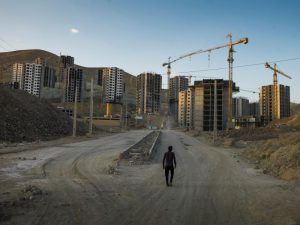 The Washington Post
Iran's short, intense presidential campaign kicks off Friday with the first televised debate featuring six candidates in a race widely seen as a referendum on whether Iranians feel they have benefited from the nuclear deal that took effect last year.
The May 19 vote will see the moderate incumbent, President Hassan Rouhani, facing off against conservative and reformist challengers, including a hard-line cleric with backing from the country's religious establishment.
Iran's influential Guardian Council, a body of senior clerics and jurists appointed by the supreme leader, vets the candidates each election. This year, Rouhani's approved challengers include the hard-line mayor of Tehran, Mohammad Bagher Ghalibaf; a conservative former culture minister, Mostafa Mirsalim; Vice President Eshaq Jahangiri, a moderate; and former vice president Mostafa Hashemitaba, a reformist.
Iran's Fifth Column: The Iran Lobby in the United States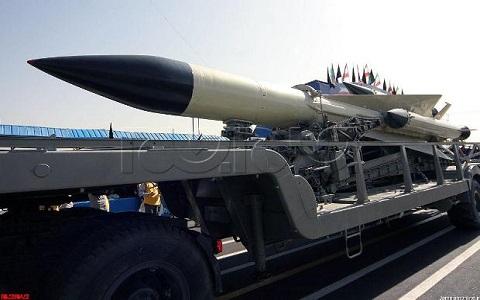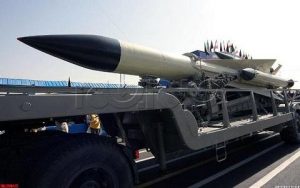 Iran Freedom
One of the astounding things about Islamic extremists is that, with astonishing regularity, they tell you exactly what they are thinking.
Want to know what targets ISIS intends to hit next? Watch the videos they release with great regularity. Want to know what the Islamic Republic of Iran is up to inside the United States? Listen to the Iranian Intelligence Minister, Mahmoud Alavi.
Speaking earlier this year, Alavi discussed at length the activities of what he called a pro-Iranian "lobby group" in Washington, DC, which clandestinely pushes a pro-Iranian agenda and spreads its ideology. As per Alavi, this lobby is working to bolster the regime's international status and help legitimize its nuclear plans and programs.
Please, 
Your donation will help OIAC advocates for a democratic, secular and non-nuclear government in Iran. Founded on the respect for human rights, gender equality, religious and ethnic tolerance, as wells as social, economic justice, and security for America. Our goal is to organize Iranian-American communities in the United States to promote these values.
Thank You,