Please, 
Your donation will help OIAC advocates for a democratic, secular and non-nuclear government in Iran. Founded on the respect for human rights, gender equality, religious and ethnic tolerance, as wells as social, economic justice, and security for America. Our goal is to organize Iranian-American communities in the United States to promote these values.
Thank You,
Iran- Human Rights (Women, Minorities, Ethnics)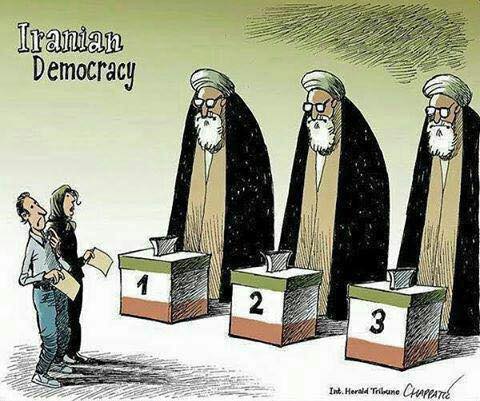 Iran's Election
OIAC applauds Amb. Haley's initiative to include human rights in the Security Council agenda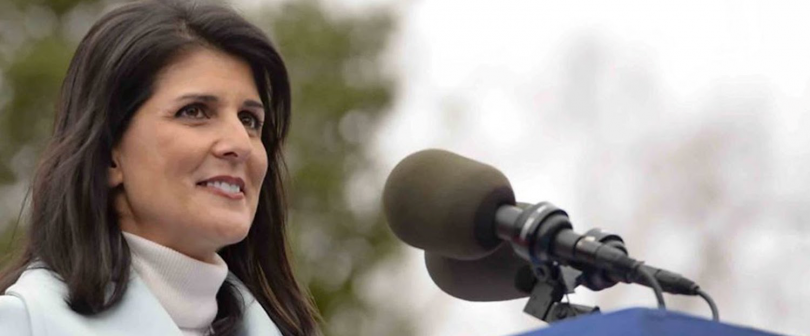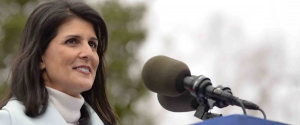 OIAC
WASHINGTON, April 3, 2017-The United States has underscored the need for a refreshing approach to help change the ambivalent culture permeating the United Nations regarding the violations of human rights around the world. Organization of Iranian American Communities (OIAC) welcomes this development and applauds Ambassador Nikki Haley's efforts to place human rights at the center of the U.S. mission at the U.N.
As Ambassador Haley pointed out recently, "peace and security cannot be achieved in isolation from human rights." The long-suffering people of Iran, Syria, and Iraq bear witness that "human rights abuses are not the byproduct of conflict; they are the cause of conflict, or they are the fuel that feeds the conflict."
Family of Nazanin Zaghari-Ratcliffe, British-Iranian Woman Jailed in Tehran, Mark One Year Anniversary of Her Arrest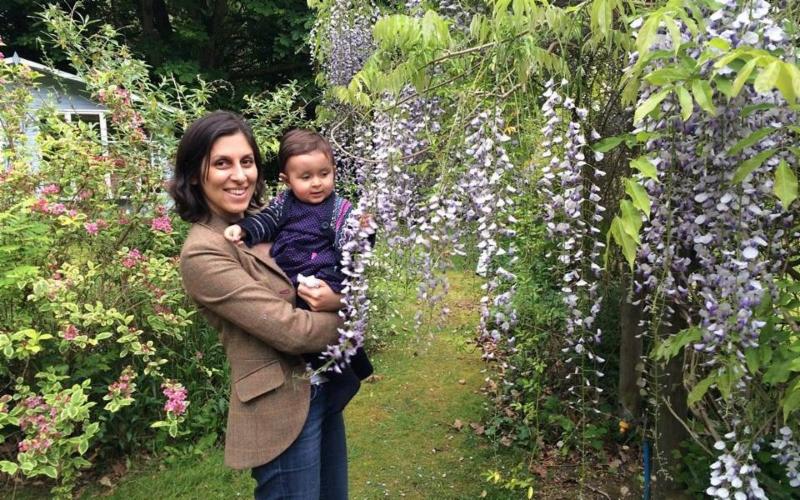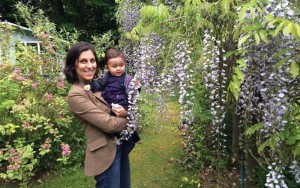 Iran News Update
As she awakened to the first anniversary of her detention in Iran, Nazanin Zaghari-Ratcliffe could only wish to see her family dancing to Michael Jackson in in the sitting room of their home.
The 38 year old British-Iranian woman has been jailed in Tehran for an alleged plot to overturn the government. She was arrested on April 3, 2016 at Tehran airport, awaiting their return flight, after visiting relatives in Iran with her daughter, Gabriella.
In September, she was imprisoned for five years and lost an appeal in January. She continues to maintain her innocence.
Her husband, Richard, said it had been a "long year of separation, a year of our lives interrupted".
Zaghari-Ratcliffe has not been told the charges of which she was convicted, however, media reports in Iran say she is accused of being "one of the chief members of networks of adversary institutions, who, with the direction and support of foreign media and espionage services, has committed her criminal acts over the past few years".
Iran: Civil rights activist sentenced to 5 years imprisonment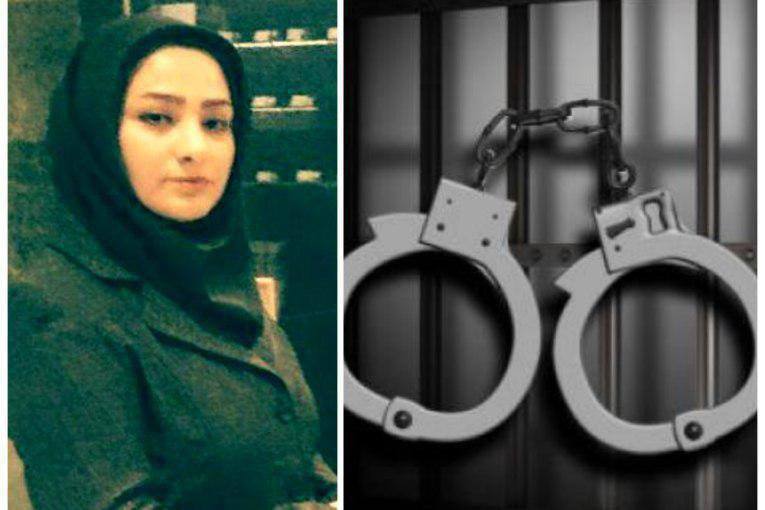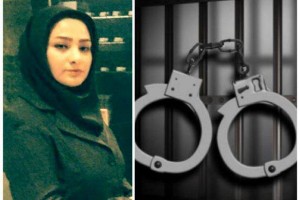 Freedom Messenger
The Revolutionary Court of Qazvin sentenced Soheila Kargar, a civil rights activist, to five years imprisonment for "disrupting public security". The edict mentions membership in telegram (a social network popular in Iran) groups among her charges.
Political Prisoner Serving Seven Years Gets Additional 91 Days for IRGC Charges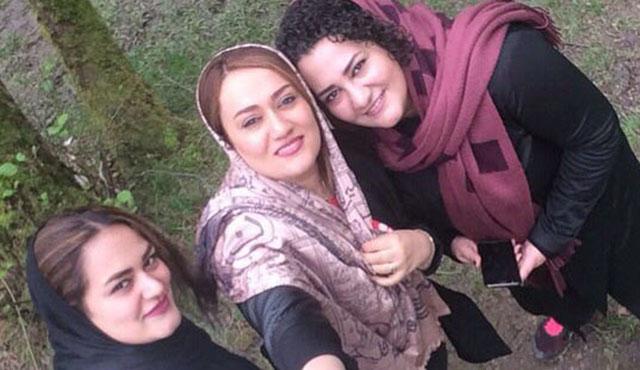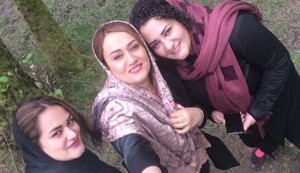 Iran Human Rights
An additional 91 days were added to civil rights activist Atena Daemi's seven-year prison sentence for her peaceful activism. The sentence was issued to Daemi and her two sisters after the Islamic Revolutionary Guard Corps (IRGC) responded to her complaint about their use of excessive force with a complaint of their own.
"The strange thing is that when the IRGC makes charges, the authorities quickly prosecute, but Atena filed a complaint against the IRGC for violent arrest and nothing was done," an informed source told the Center for Human Rights in Iran (CHRI) on April 3, 2017. "In fact, the authorities are now saying that her complaint has been lost."
"When we asked the judge about her complaint during the trial, he had no clue," added the source.
Women Forced to Run Segregated Route in Tehran's First International Marathon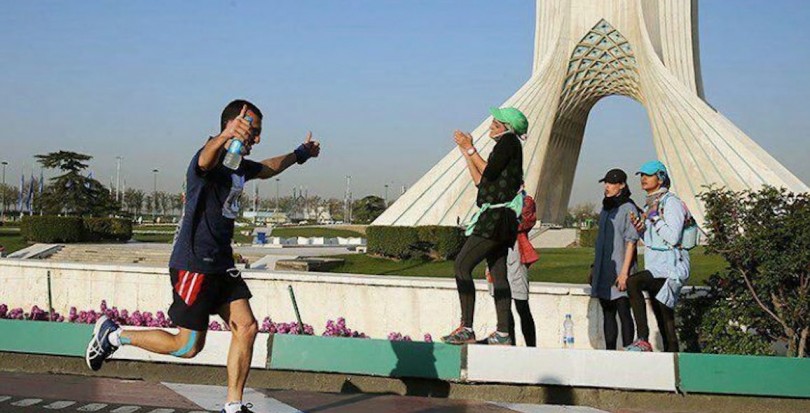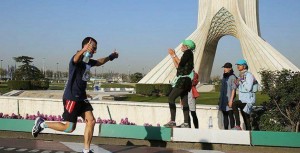 Iran Human Rights
Tehran's first international marathon will be remembered as a sex-segregated event with little sign of the Americans who had registered to attend.
"I felt humiliated when I heard the organizers had changed the route for women and separated them from men," said a female runner, who asked not to be identified, in an interview with the Center for Human Rights in Iran.
Of the 156 women who had registered for the event on April 7, 2017, 50 were foreigners. Two days before the event, the authorities decided not to allow women to run alongside the men on the main 42-km route.
"I wanted to run in the streets of the city I loved with all the runners. We started from Hassanabad Boulevard," she added. "Some male marathon runners also decided to ignore the official route and run and accompany us."
Growing Organized Protests Within Iran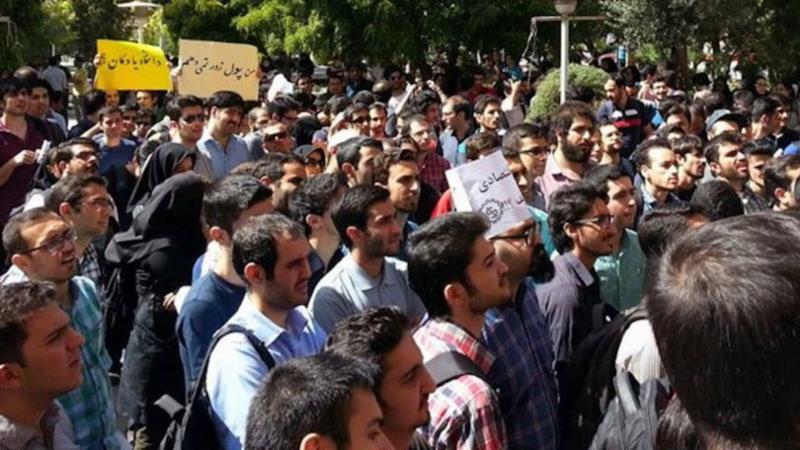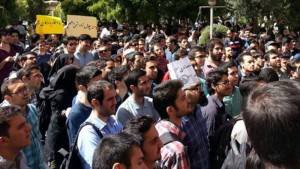 OIAC
Washington, DC; March 1, 2017 – In recent days, the significant increase in the number of organized protests and demonstrations across Iran foretell of deteriorating domestic situation and reflects the Iranian people's widespread rage against the ruling mullahs.
After days of demonstrations by thousands in the oil city of Ahwaz, thousands more teachers, nurses and other retirees have now organized a sit-in outside Iran's Parliament. Similar protests are also taking place in the provinces of Alborz, Khozestan, Khorassan, Gilan, Mazandaran, and Isfahan.
The hallmark of these gatherings is not only the apparent expression of frustration at government sanctioned cronyism and corruption, but also a budding willingness to challenge it. Chanting, "worker, student and teacher – organize, organize," the demonstrators appear to have in place a well-orchestrated plan
Iran- Terrorism Activities (Middle-East)
Quote of the Week
OIAC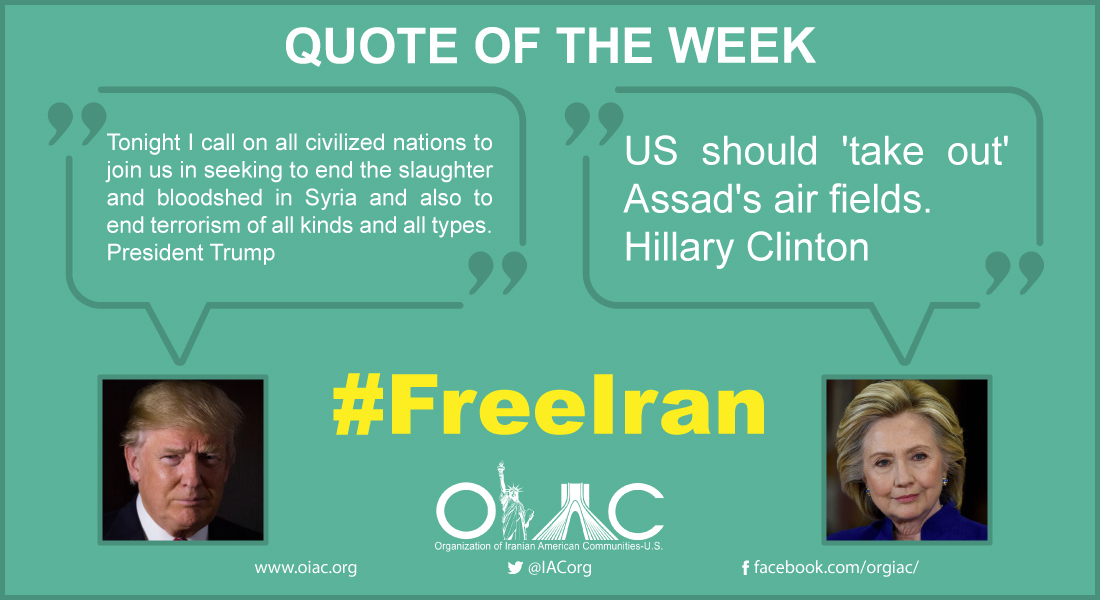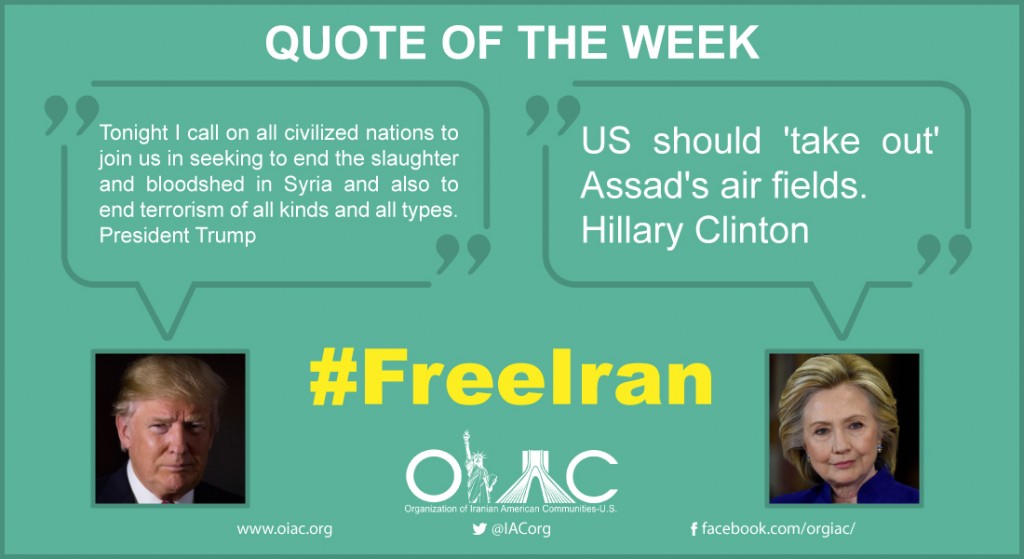 HALEY: NO POLITICAL SOLUTION IN SYRIA WITH ASSAD IN POWER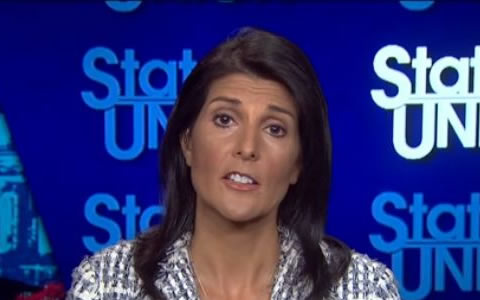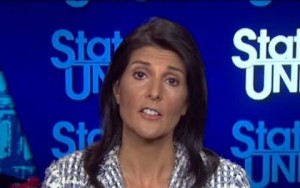 Iran Freedom
CNN- April 9 , 2017- US Ambassador to the United Nations Nikki Haley said in an interview that aired Sunday on CNN that until Syrian President Bashar al-Assad is out of power, she doesn't see a political solution to the conflict in Syria.
"There's not any sort of option where a political solution is going to happen with Assad at the head of the regime," Haley told "State of the Union" anchor Jake Tapper. "It just — if you look at his actions, if you look at the situation, it's going to be hard to see a government that's peaceful and stable with Assad."
Haley's remarks come just a day after she warned that the United States was prepared to take further actions in Syria during a special session at the UN following a US military strike against a Syrian air base.
Iran linked to every Middle East war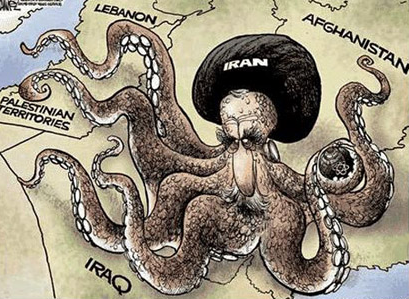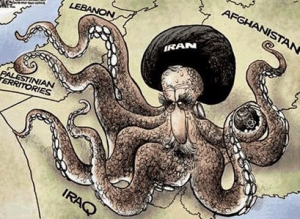 Arab News
Iran frequently accuses other nations of being behind tensions and terrorism in the Middle East. This is part of its classic strategy to divert attention from actual issues and to buttress its four-decade-old argument that it has enemies. Maintaining these enemies help Iranian leaders survive politically and advance their regional hegemonic ambitions. If we examine every conflict, war or terrorist act in the region, Iran is either directly or indirectly a contributor.
If it was not for its support of the Alawite-dominated state of Bashar Assad, the Syrian government would have likely been altered a few months after the uprising began in 2011.
Hundreds of thousands of lives would have been saved. More than a thousand militia groups would not have emerged in Syria. Groups such as Daesh would not have found a safe haven to expand and recruit. And the Shiite-Sunni sectarian war would not have escalated.
Iran deployed its Revolutionary Guard Corps (IRGC) and Quds Force (the IRGC's elite branch that operates in foreign countries) to assist Assad's forces. It also provides significant financial, intelligence and advisory assistance to Assad's apparatuses.
OIAC Welcomes Introduction of Comprehensive Legislation in the Senate to Hold Iran Regime Accountable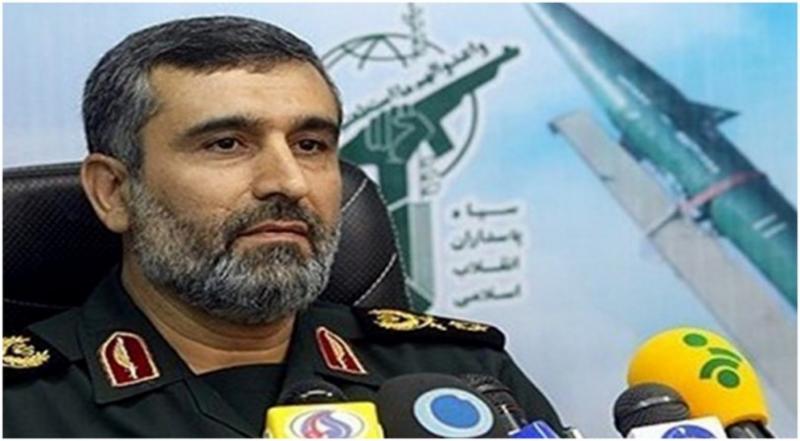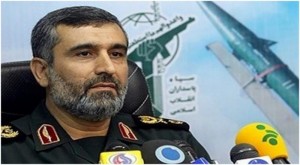 OIAC
WASHINGTON, March 29-Organization of Iranian American Communities-US (OIAC) welcomes the introduction of bipartisan legislation to hold the Iranian regime accountable. The legislation expands sanctions for ballistic missile development, support for terrorism, and transfers of conventional weapons to or from Iran, and human rights violations.
OIAC political director Dr. Majid Sadeghpour laduded the legislation, noting that the IRGC's continued engagement in terrorism has had a direct impact on undermining international efforts to promote peace, economic stability in the Persian Gulf. "The Iranian Regime has long been suspected of being behind the 'Chain Killings' in Iran and abroad from 1988 to 1998, where over 80 Iranian intellectuals and dissidents were murdered," Sadeghpour added.
RUSSIA, IRAN VOW CONTINUED MILITARY SUPPORT FOR ASSAD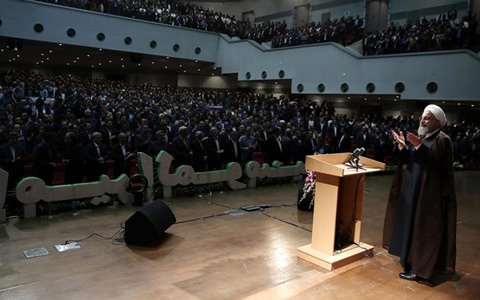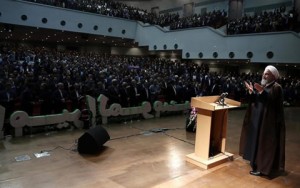 Iran Freedom
Aljazeera- April 8, 2017- The army chiefs of Russia and Iran have vowed to continue the fight against "terrorists" and their supporters in Syria days after the US Navy launched a barrage of cruise missiles against a Syrian government airbase.
Speaking by phone on Saturday, Major General Mohammad Bagheri of Iran and General Valery Gerasimov of Russia "condemned the American operation against a Syrian airbase which is an aggression against an independent country", Iran's state news agency IRNA reported.
The US strikes "aim at slowing the victories of the Syrian army and its allies, and reinforcing terrorist groups", the two chiefs of staff said in a statement.
They vowed to continue their military cooperation in support of Syrian President Bashar al-Assad "until the total defeat of the terrorists and those that support them", according to the Mehr news agency.
IRAN'S CONTINUED MISSILE TESTING, WHAT WILL BE THE RAMIFICATIONS?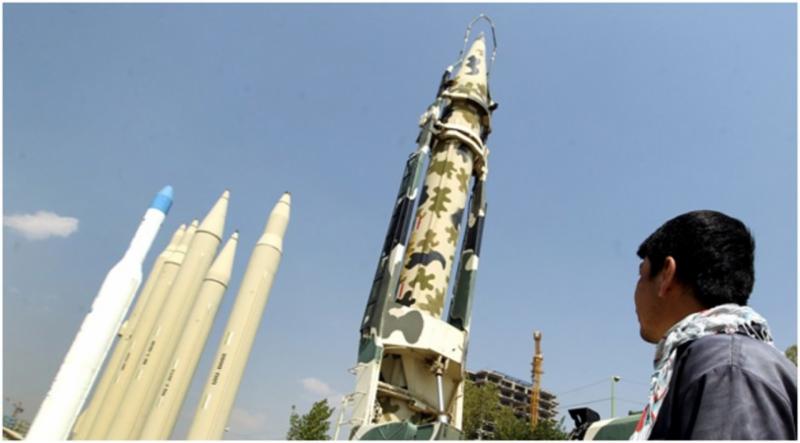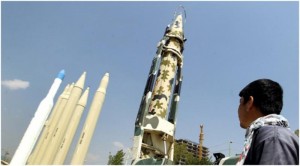 OIAC
INS-Once again, Iran has successfully test-fired new missiles during the Islamic Republic's naval drills.
During a large-scale drill, code-named Velayat 95, in the strategic southern waters, Iran's navy tested its domestically-manufactured missiles. Just three weeks after the Trump administration put new sanctions on the Islamic Republic in place, Tehran is testing Washington again.
The war games cross an area of about 2,000,000 square kilometers in the Strait of Hormuz, the Gulf of Oman, the Bab el-Mandab and northern parts of the Indian Ocean. The naval maneuvers are limited to anti-terrorism and anti-piracy training purposes, according to an Iranian naval commander. The Iranian navy, its ships, submarines and helicopters, are showcasing their military might, while navy commandos and the strategic Special Operations Brigade practice military skills and defensive capabilities along the country's southeastern coast.
My entire family's gone': Syrian man says 25 relatives died in strike
Global News
https://www.youtube.com/watch?v=eaQ_Yk7DWXI&app=desktop
Asad Regime's Chemical Attack
Iran- Nuclear Activities
EBRAHIM RAISI, THE NEW CANDIDATE IN IRAN'S PRESIDENTIAL ELECTION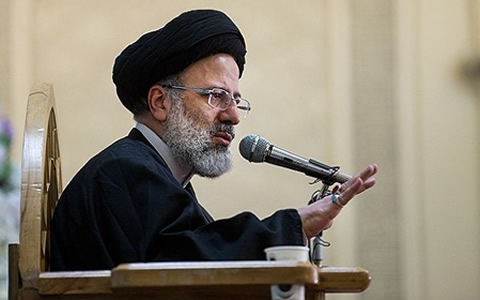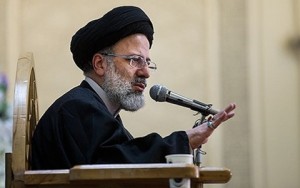 Iran Freedom
The candidacy of a cleric well known for his role in the atrocious crimes by the regime ruling Iran over the past three decades was announced. Ebrahim Raisi, currently head of the massive Astan Quds Razavi entity in control of a sacred Shiite Muslim shrine, will be running for president in the May 19 polls.
While there are claims that this new development will unify the faction opposing the incumbent, President Hassan Rouhani, it is important to shed some light on Raisi's past to understand how, very similarly to Rouhani himself, this new candidate has played a major role in the mullahs' crimes.
One can also conclude that this is a prerequisite for any candidate taking part in any so-called election – read: selection – held by the regime in Iran, thus rendering no change at all.
Forecast – Increasing Isolation for Iran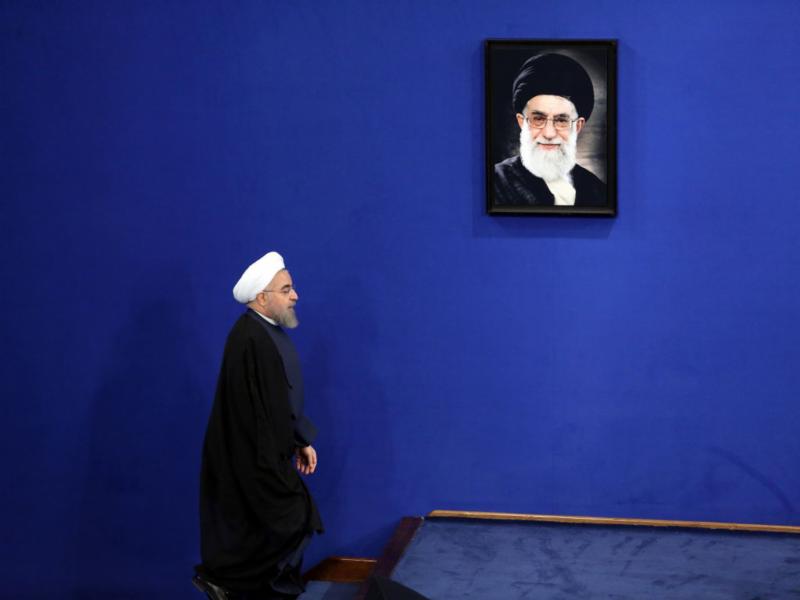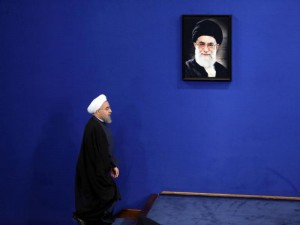 Vocal Europe
fter enjoying eight "golden" years of President Barack Obama's all-out appeasement approach, the mullahs in Iran are feeling the wrath of isolation, with senior international figures lashing out at the regime in Tehran and calling for action against it.
British Parliament members from all leading parties registered a resolution discussing crimes of the Revolutionary Guards (IRGC) against the Iranian people and its terrorist meddling across the Middle East. The move calls for the expulsion of the IRGC and all its dispatched proxy foot-soldiers spread out across the region.
med policemen watch impassively as the thugs beat the last stragglers.
Iran's "Election" is Selection



OIAC
With Iran's presidential election looming close, there's a lot of debate and controversy over who is going to occupy the country's top political role. With tight restrictions on candidates, a supreme leader who can override the results, and institutions that can manipulate the popular vote, there's not much to say about the credibility of Iran's presidential elections.
Nonetheless, it doesn't hurt to know who might be at the front of Iran's showcase of politicians for the next four years. Here's what you need to know about the potential candidates for Iran's presidency in May's elections.
Iran And The Revolutionary Guards' Economic Powerhouse.
For slightly over a decade the office of Irani Supreme Leader Ali Khamenei has been quietly and yet surely taking full control over a large swathe of Iran's economy, all under the deceptive pretext of privatization.
The motive driving this major effort forward can be understood in the desire, and need, seen in Khamenei and the Revolutionary Guards (IRGC) to enjoy all the more control and influence over Iran's vast natural resources.
This privatization campaign, as dubbed by those behind it, was sparked with a significant turn of events dating back to 2005. With firebrand Mahmoud Ahmadinejad becoming the regime's president, Khamenei and the IRGC went the limits to pack the entire executive branch with a long slate of loyalists who at least at the beginning of their campaign were in line with Khamenei's strategic blueprint for the regime's future.