Please, 
Your donation will help OIAC advocates for a democratic, secular and non-nuclear government in Iran. Founded on the respect for human rights, gender equality, religious and ethnic tolerance, as wells as social, economic justice, and security for America. Our goal is to organize Iranian-American communities in the United States to promote these values.
Thank You,
Iran- Human Rights (Women, Minorities, Ethnics)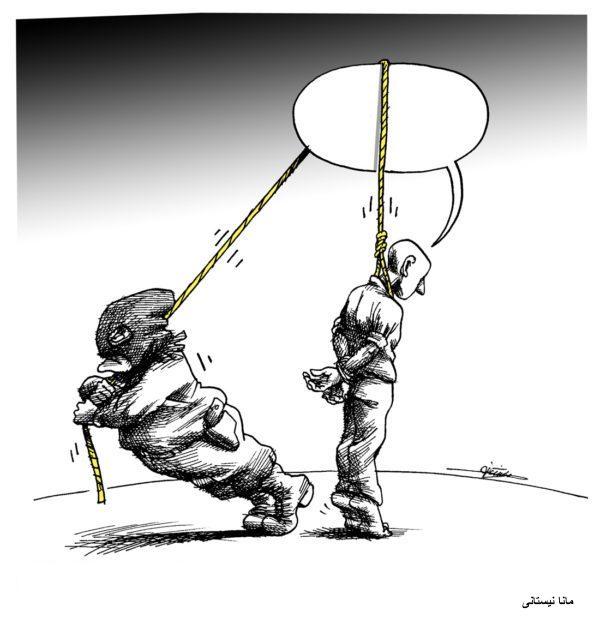 For Sina Dehghan, on Death Row Now.
SITUATION OF HUMAN RIGHTS IN IRAN-REPORT OF THE UN SECRETARY-GENERAL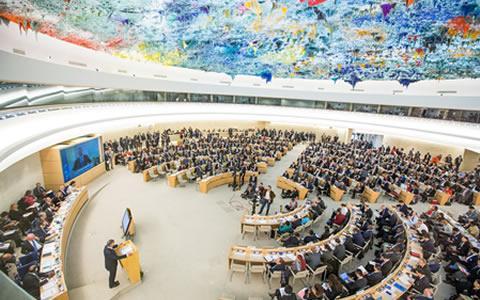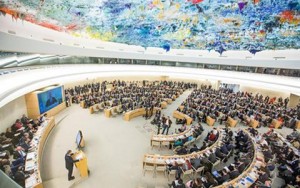 Iran Freedom
Human Rights Council , Twenty-fourth session
27 February-24 March 2017
Annual report of the United Nations High Commissioner for Human Rights and reports of the Office of the High Commissioner and the Secretary-General
Summary
The present report is submitted in accordance with General Assembly resolution 71/204, which requested the Secretary-General to submit an interim report to the Human Rights Council at its thirty-fourth session.
The report reflects the patterns and trends in the human rights situation in the Islamic Republic of Iran and provides information on the progress made in the implementation of resolution 71/204, including recommendations to improve implementation. In its resolution, the General Assembly called upon the Government of the Islamic Republic of Iran to address the substantive concerns highlighted in the previous reports of the Secretary-General and to respect fully its human rights obligations, in law and in practice.
Iran: Medieval-like death sentences for expression of Opinion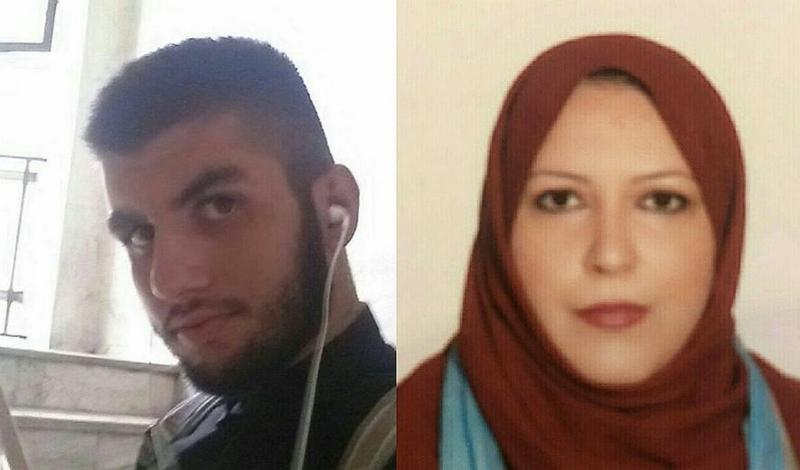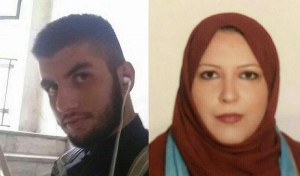 Iran Human Rights
Iranian courts have sentenced three individuals, including a woman, to death for the expression of their opinion.
Iran Human Rights (MAR 27 2017): Three prisoners by the names of Sina Dehghan, Mohammad Nouri and Marjan Davari have reportedly been sentenced to death by Iranian courts based solely on opinions or beliefs they expressed.
"Verdicts like the ones issued to Sina Dehghan, Mohammad Nouri and Marjan Davari are reminiscent of the ones issued in the medieval times. The international community must speak out about their death sentences. We call for global condemnation," says Mahmood Amiry-Moghaddam, the spokesperson for Iran Human Rights.
Eye for an eye: History of acid attacks in Iran
Al Arabiya
History of acid attacks in Iran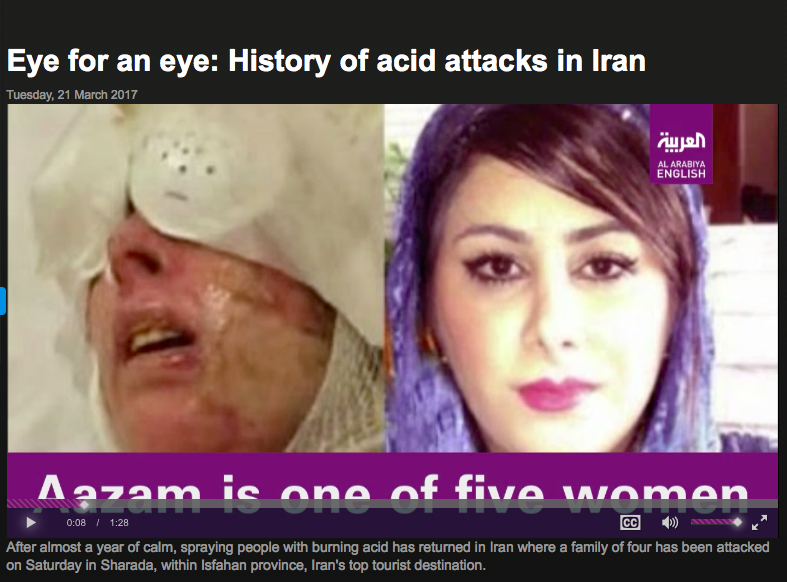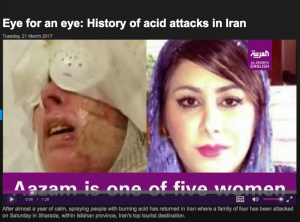 While Iran's poor suffer hardships, regime elite live in luxury

Al Arabiya
While many of Iran's citizens have suffered all of the hardships of a failing economy, in a land of increasing unemployment and low pay, the ruling mullahs lead the lives of past emperors, living in absolute luxury, with billions they have made off the backs of the Iranian people, now insulating them from the crumbling nation they reside over.
Beggars wander the streets of Iran in droves, drug addicts with nothing to live for litter the thoroughfares, while the homeless find shelter where they can, some known to have taken up residence living under bridges, or in the sewerage canals that run alongside the country's highways.
But as recently as 2016, photographs shot by renowned photographer Saeed Gholamhoseini, and published in the Shahrvand Daily, have depicted many of these hapless vagrants sleeping in empty graves in Hahriar, a town about 20 kilometres (12 miles) from Tehran, the nation's capital, images that shocked the nation.
Iran- Terrorism Activities (Middle-East)
With New Arrests, Iran's Election Season Starts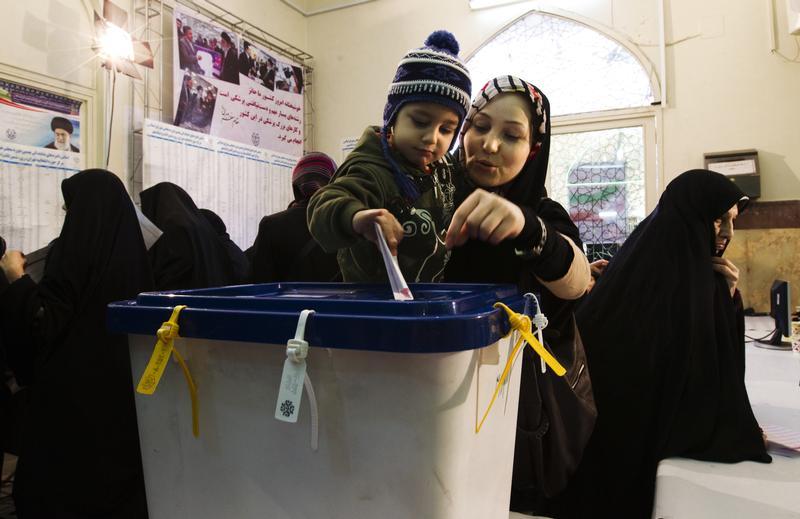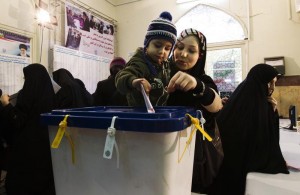 Human Rights Watch
Iran's presidential elections, as well as those for town and village councils, are scheduled for May 19. Yet even before registration opens for candidates, a string of journalists have been arrested. If they have been arrested simply for speaking out peacefully, it would violate the right of free expression and possibly threaten the fairness of the elections.
This week, intelligence authorities ramped up detentions of peaceful critics, arresting journalists Hengameh Shahidi, Ehsan Mazandarani, and Morad Saghafi. Authorities told Mazandarani, who had been released from prison just a month earlier after serving his sentence for vaguely defined national security charges, that his release had been "a mistake.
More concerning, though, appears to be the arrest of administrators who manage popular news channels within Telegram, a messaging application widely used in Iran. These administrators all ran channels linked to reformist groups, and some maintain channels with hundreds of thousands of followers.
Iran's Elections: A Breaking Crisis?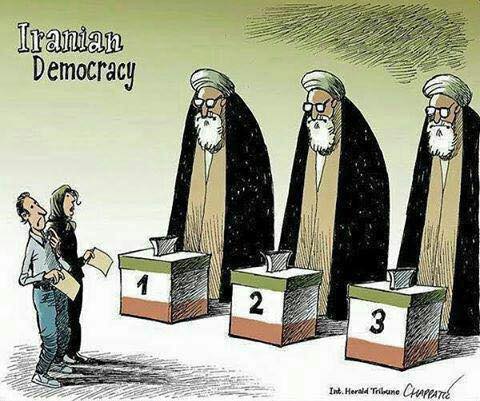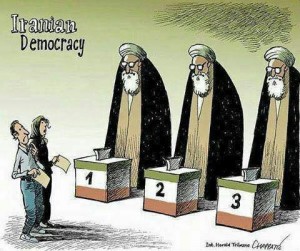 American Thinker
The 12th presidential election in Iran will be held on May 19th. These polls are taking place at a time when the regime in Tehran, and especially Supreme Leader Ali Khamenei, are facing three distinct crises. a) Khamenei, suffering from prostate cancer, sees his days as numbered and must designate a successor. From March 2015 he has held various sessions with senior regime and Revolutionary Guards (IRGC) officials for this very purpose. Khamenei insists that his successor be clarified prior to his death. b) A major policy overhaul in Washington following the end of Obama's tenure. This has terrified Iran and placed this regime in intense isolation on the international stage and across the region in the face of Arab and Islamic countries. c) The presidential election crisis in May. Khamenei, witnessing his establishment coming to its knees during the 2009 uprisings, is extremely concerned about a repeat scenario.
Iran- Nuclear Activities
A nuclear threat to the rest of the world, Iran is robbing its own people of prosperity. But the men at the top are getting extremely rich.
It's rumble time in Tehran. At dozens of intersections in the capital of Iran thousands of students are protesting on a recent Friday around midnight, as they do nearly every night, chanting pro-democracy slogans and lighting bonfires on street corners. Residents of the surrounding middle-class neighborhoods converge in their cars, honking their horns in raucous support.
Suddenly there's thunder in the air. A gang of 30 motorcyclists, brandishing iron bars and clubs as big as baseball bats, roars through the stalled traffic. They glare at the drivers, yell threats, thump cars. Burly and bearded, the bikers yank two men from their auto and pummel them. Most protesters scatter. Uniformed policemen watch impassively as the thugs beat the last stragglers.
Labeling Iran's Revolutionary Guard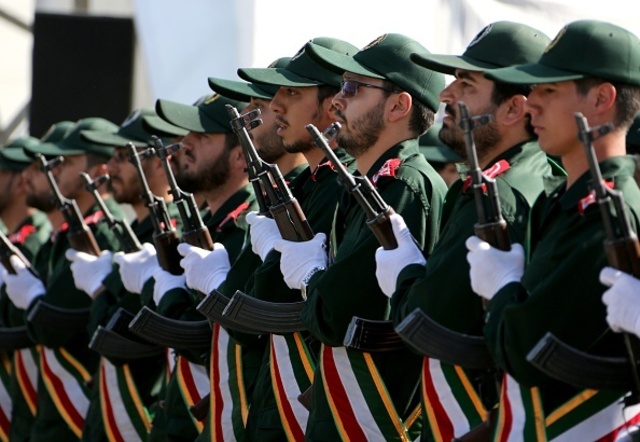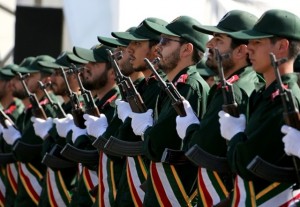 Foreign Affairs
Last month, the Donald Trump administration noted that it was contemplating whether to designate Iran's Islamic Revolutionary Guard Corps (IRGC) as a foreign terrorist organization, a State Department listing that includes Hamas, Hezbollah, the Islamic State (also known as ISIS), and many other groups. But the administration's critics decried even this as an unwise provocation, despite the fact that the United States has for the past three decades officially denounced Iran as the leading sponsor of terrorism. What's more, in 2007, a number of Democratic and Republican politicians, including then-Senators Hillary Clinton and Barack Obama, cosponsored a bill known as the Iran Counter-Proliferation Act that called on the administration of U.S. President George W. Bush to report on its efforts to designate the Revolutionary Guard as an FTO. But the bill did not pass.