Please, 
Your donation will help OIAC advocates for a democratic, secular and non-nuclear government in Iran. Founded on the respect for human rights, gender equality, religious and ethnic tolerance, as wells as social, economic justice, and security for America. Our goal is to organize Iranian-American communities in the United States to promote these values.
Thank You,
Iran- Human Rights (Women, Minorities, Ethnics)
Iran: Unidentified Prisoner Executed in Public on Murder Charges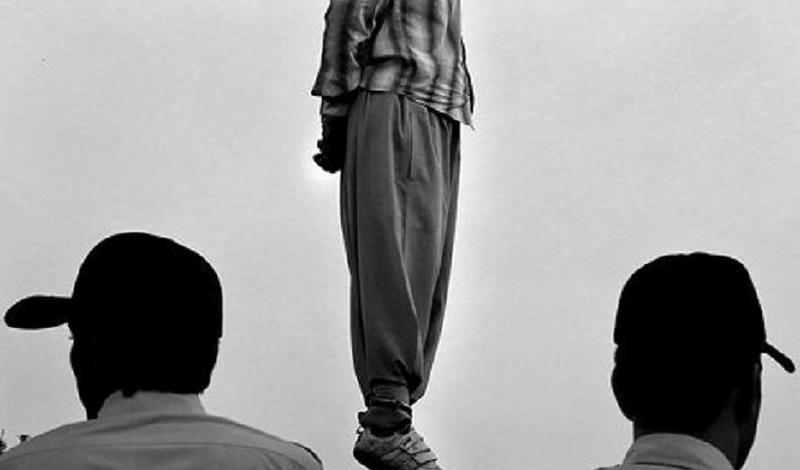 In Addition to 7 Prisoners Hanged in One Day.
Iran Human Rights
Iran Human Rights (MAR 11 2017): An unidentified prisoner was reportedly executed in public on murder charges.
According to a report by the state-run news agency, Jaame Jam Online, the public execution was carried out on Thursday March 9 in the city of Yazd in front of the parking lot of Mullah Ismail mosque. The report claims that the unidentified prisoner and his brother robbed a jewellery store in August 2015 and killed the jewellery store owner's son in the process.
Human Rights Bulletin on Iran
The Media Express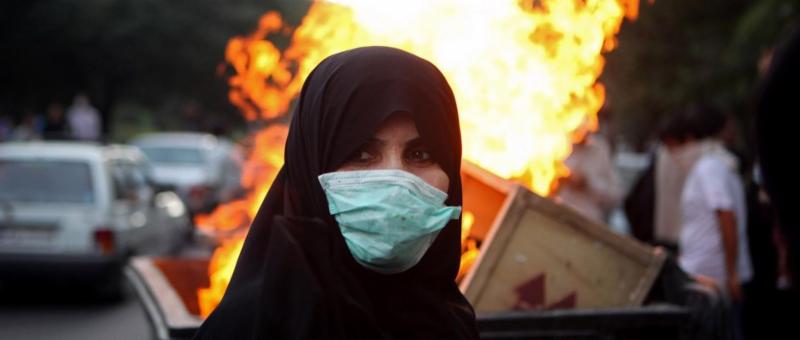 On Sunday, March 5, a prisoner was hanged in Maragheh Prison on drug-related charges, despite continued pressure from the international community to stop drug-related charges from being an executable offense. Additionally, minorities within Iran continued to be targeted by security forces. In the town of Saghez, Kurd porters were targeted by the security forces, with a 31-year old man be severely injured. He died a day later in a hospital from those injuries.
Prisoners in Iran are also suffering from inhumane treatment, including a lack of basic medical care, food and clean water. For those who have been sentenced to death, there is also torture prior to the carrying out of their sentence. Mohammad Nabi Ali Zehi, who has been a prisoner in Zabol for six year, was transferred to solitary confinement prior to his execution. Currently, he is tied to a metal pole, where he will remain until his execution. He is also being denied food and blankets in the cold temperature.
IRAN: Annual report on the death penalty 2016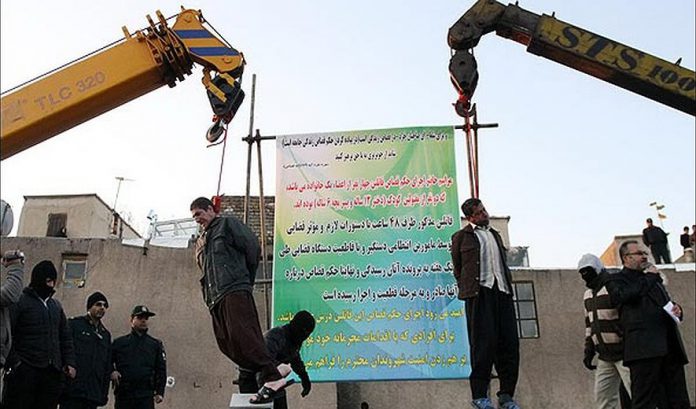 Iran Human Rights
The 9th annual report of Iran Human Rights (IHR) on the death penalty gives an assessment and analysis of death penalty trends in 2016 in the Islamic Republic of Iran.
The 9th annual report of the organization Iran Human Rights (IHR) on the death penalty in Iran shows that in 2016 at least 530 people were executed in the Islamic Republic of Iran. Although this number is significantly lower than the annual execution numbers in the past five years, Iran, with an average of more than one execution per day, remains in 2016 the country with the highest number of executions per capita.
Commenting on the relative decrease in the 2016 execution figures, Mahmood Amiry-Moghaddam, the director and spokesperson of IHR said: "We welcome any reduction in the use of the death penalty. But unfortunately there are no indications that the relative decrease in the number of the executions in 2016 was due to a change in the Islamic Republic of Iran's policy. Our reports show that in just the first two months of 2017 Iranian authorities have executed at least 140 people."
Iran's latest Terrorist Plot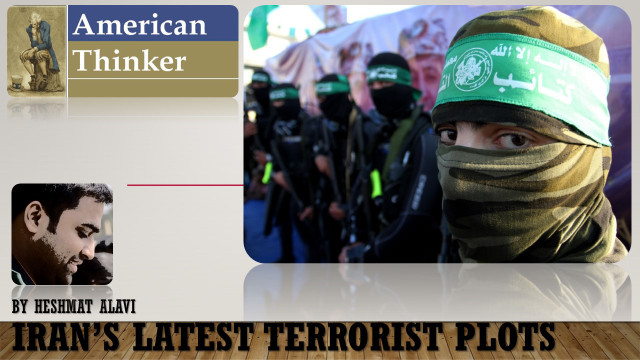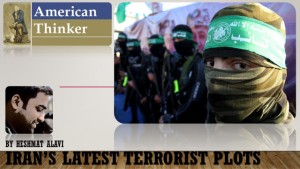 American Thinker
Iran is continuing its blatant belligerence against the international community, especially the Middle East, despite President Donald Trump and his administration threatening to take major action. During the past month alone Iran has test launched a number of ballistic missiles enjoying the capability of delivering a nuclear payload. This includes last weekend's pair of ballistic missilelaunches.
Knowing its military capabilities are outdated and limited, Iran is resorting to a range of different terrorist measures in an attempt to maintain the leverage gained through the preposterous concessions they enjoyed during the Obama years.
Iran- Terrorism Activities (Middle-East)
Blacklisting Iran's IRGC does not mean another U.S.-led war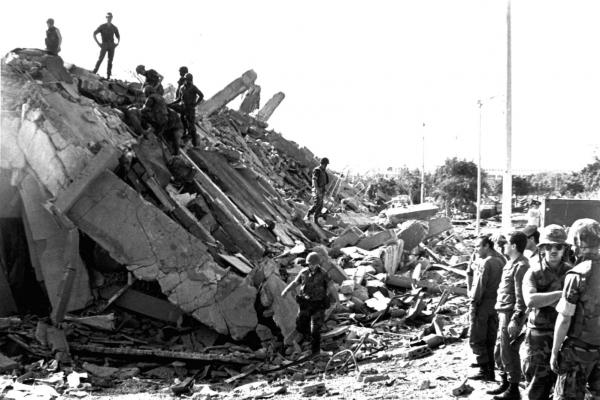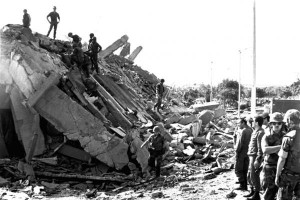 United Press International
March 6 (UPI) — This week, together with International Committee in Search of Justice, we are publishing an extensive study about the role of Iran's Islamic Revolutionary Guards Corps in the Middle East and its meddling and fomenting of terrorism in 14 Muslim countries in the region.
Following the Obama tenure that allowed Iran to tear the Middle East apart and engulf it in flames, Tehran is now faced with a new administration in the White House that has markedly different intentions. The new U.S. administration is floating a proposal to blacklist the IRGC as a foreign terrorist organization.
Iran Opposition Unveils Secret IRGC Tactics"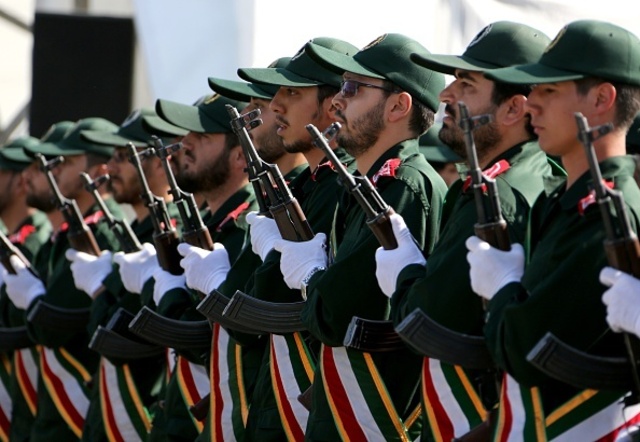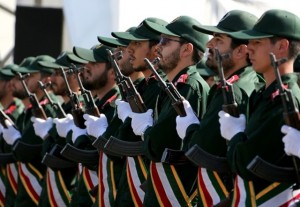 The Daily Caller
It is a known fact that the Trump White House and Congress are weighing options of how to take action against Iran's hostilities, especially the mounting belligerency of the Revolutionary Guards (IRGC), rendering escalated tensions between Iran and the U.S. in the Middle East to an unprecedented level.
"Iran poses the greatest long-term threat to stability for this part of the world," said CENTCOM commander Gen. Joseph L. Votel at a Senate Armed Services Committee on Thursday.
U.N. Ambassador Nikki Haley further emphasized the threat posed by Iran in the region, underscoring how Syria cannot become a "safe haven for terrorists" and the importance of getting "Iran and their proxies out" of the Levant.

Full House: Iran Wants S-400 to Complement S-300, Bavar Missile Defense Systems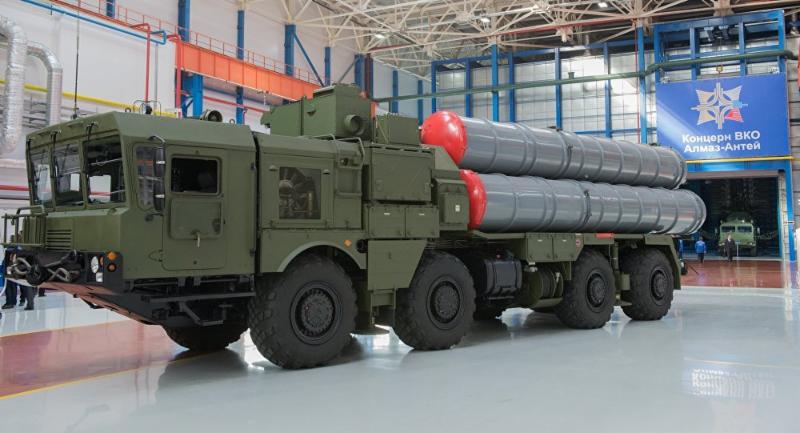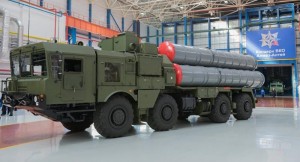 Aputnik News
Iran wants to increase its defense tech cooperation with Russia, including the joint development of more anti-missile defense systems and fighter aircraft, Emad Abshenass of Iran Press told Sputnik.
On Thursday, Iranian army commander Major General Ataollah Salehi told Tasnim News that Iran has produced a missile defense system that is superior to Russia's S-300 long range surface-to-air missile, which Iran took delivery of last year. As well as developing its own Bavar 373 surface-to-air missile system, Iran has recently taken delivery of several Russian S-300 launch systems.Russia delivered the S-300 last year, honoring a $900 million contract dating back to 2007.
A defiant Iran pokes the world in the eye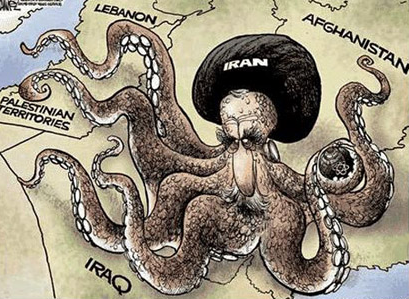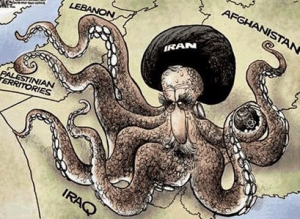 Arab News
It has become an alarming and dangerous pattern: Provocations by Iran against many nations in the region, as well as the UK, the US and its allies. On March 4, US officials said several Iranian assault crafts came dangerously close to a US Navy ship, within 150 meters. A similar incident occurred two days earlier.
These swift assault vessels operate under Iran's Revolutionary Guard Corps (IRGC), which has been empowered and emboldened by continuing sanctions relief, and by the lack of a robust reaction against Tehran from the international community. These incidents clearly highlight that Iran is trying to showcase its military power and regional preeminence to the US.
Some of Iran's Persian-language newspapers boasted about its military capacity to counter the US Navy and dominate the Strait of Hormuz, through which about a third of all oil traded by sea passes. Iran has frequently exploited the strait's strategic location by threatening to shut it down or conducting military exercises that are meant to intimidate.
Iran- Nuclear Activities
Iran's leader, military spend billions on terror and weapons, Iranian dissidents report"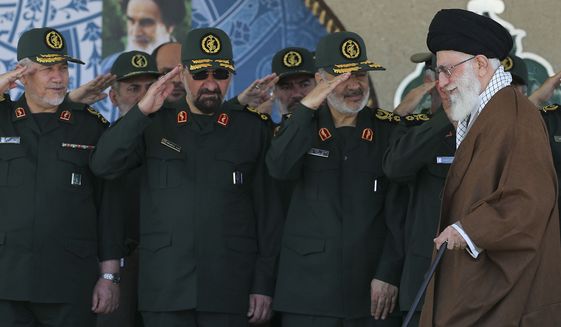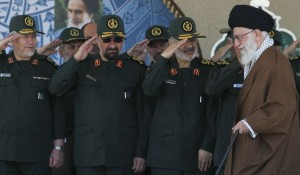 The Washington Times
Iran has spent up to $100 billion in the past five years financing operations in Syria that were instrumental in keeping President Bashar Assad in power, according to a book on the hard-line Islamic theocracy's vast business holdings and wealth.
The e-book "Iran: The Rise of the Revolutionary Guards' Financial Empire" estimates that the Islamic republic has paid nearly $100 million a year in salaries to a grab bag of mercenaries it sent to Syria under the direction of the notorious Quds force.
Iran is meddling in Syria as the Shiite-dominated regime directs the largest arms buildup in its history, focusing on new missiles and ways to deploy forces into regional conflicts, such as Syria's civil war.
PROFITS FUNDING TERROR: NEW REPORTS EXAMINE FINANCIAL TENTACLES OF IRAN'S ISLAMIC REVOLUTIONARY GUARD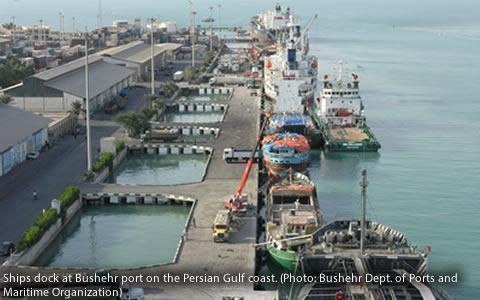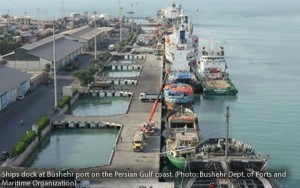 Iran Freedom
CNS News – Iran's Islamic Revolutionary Guard Corps (IRGC) has exclusive control over nearly half of the country's official shipping docks and uses them to evade sanctions, export arms to proxies in violation of international embargoes, and carry out other illicit activities. That's according to a new report by the exiled Iranian opposition group National Council of Resistance of Iran (NCRI)/People's Mujahedeen Organization of Iran (MEK), which includes information and photographs of a number of the 90 docks it says are controlled by the IRGC in southern Iran.
Released at a press conference in London on Tuesday, the report further lifts the lid on the activities of a vast enterprise which the Trump administration is considering designating a foreign terrorist organization (FTO).