Please, 
Your donation will help OIAC advocates for a democratic, secular and non-nuclear government in Iran. Founded on the respect for human rights, gender equality, religious and ethnic tolerance, as wells as social, economic justice, and security for America. Our goal is to organize Iranian-American communities in the United States to promote these values.
Thank You,


Iran- Human Rights (Women, Minorities, Ethnics)
Rouhani's Judiciary has Executed eleven Kurds in Past 2 Weeks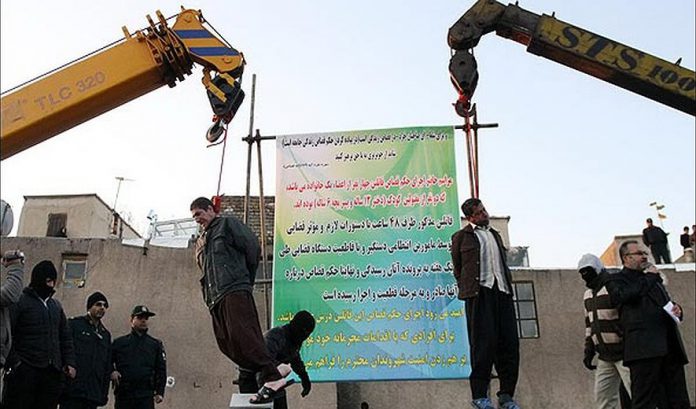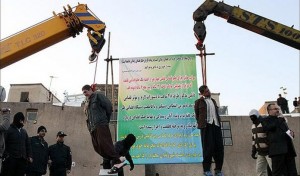 Iranian Forum
In the last two weeks Rouhani's judiciary e has executed eleven Kurds (in kermanshah, ilam, ouroumieh and khor ram abad) and a man in bandar abbas executed. And still, the Iranian "Representatives" of these provinces in the mullah-pseudo-Parliament in the German Bundestag receive and courted (5.- 9.2).
The Iranian regime For these executions used, the STS-100-Crane in the picture on the right (k. M-),The German company Franz Wolfer Electrical Factory Osnabrück Gmbh, the construction of similar semi-Automatic STS CRANE FROM SIEMENS SOLD WORLDWIDE. Left: the crane TLC-320 the German company atlas.
Iran: Two Prisoners Executed on Murder Charges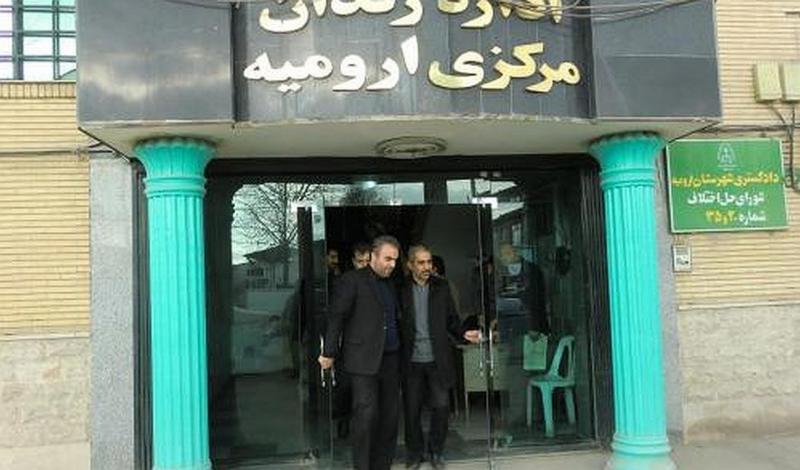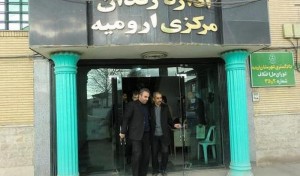 Iran Human Rights
On Tuesday February 28, two prisoners were reportedly hanged at Darya, Urmia's central prison (West Azerbaijan province, northwestern Iran), on murder charges.
According to the human rights nws agency HRANA, the prisoners have been identified as Ali Valizadeh and Afshin Shokati.
Mr. Valizadeh and Mr. Shokati along with two other prisoners, Anvar Ebrahimi and Morteza Bagherzadeh, were reportedly transferred to solitary confinement on Monday February 27 in prepation of their executions. According to HRANA, Mr. Ebrahimi and Mr. Bagherzadeh were not executed. Mr. Ebrahimi's life was reportedly spared after he was pardoned by the murder victim's family. It is not clear why Mr. Bagherzadeh's execution was not carried out.
Iran Regime's MP: "So What? If People Are Selling Their Kidney out of Poverty, Is It a Problem?"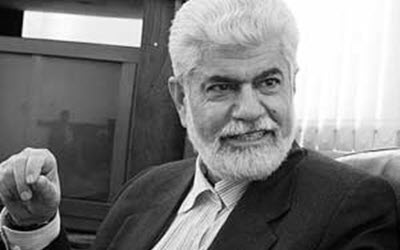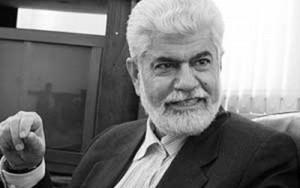 NCRI
As a sign of disastrous living condition of the Iranian people, The horrible phenomena of selling one's kidney out of poverty, is wide spreading on daily basis.
On Monday February 27, Hossein Ali Shahriari, Regime's MP from Southeastern city of Zahedan stated in this regard in an interview with state run 'Shafa online', that if a poor person is selling his kidney for $5000 – 8000 and has a change in his living condition, so what? Is there anything wrong with it?
He further added: "some people need kidney to continue their lives, some people are living with one kidney, and there are no side effects for it!"
It is worth mentioning that while the massive wealth of Ali Khamenei and other senior officials of the Iranian regime and the theft of billions of dollars by those affiliated to the regime are subject of talk all over Iran, the number of people resorting to selling their organs to make ends meet in Iran under the mullahs' regime is escalating significantly.
Prayer, food, sex and water parks in Iran's holy city of Mashhad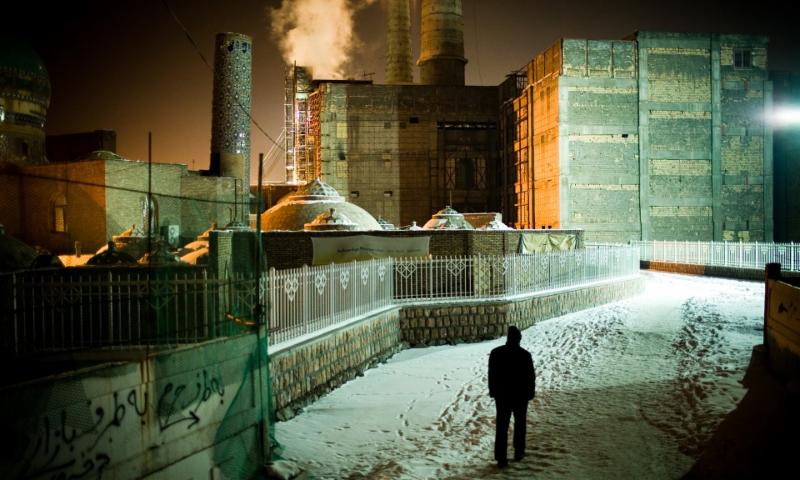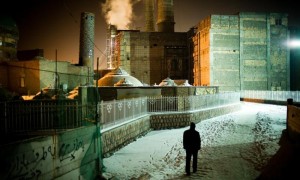 Guardian
The Iranian shrine city of Mashhad has much to offer visiting Iraqis wanting to escape violence at home – but locals have mixed views about their guests.
The ticket agent at the gate in Mehrabad airport, Tehran, is irate. He's shouting at a group of middle-aged Iraqi men, who are having trouble making sense of his flustered Farsi.
"Why didn't you tie up your baggage before you got to baggage check?" he says with a heavy sigh. The men, some wearing unassuming pants and shirts and others sporting more traditional Arab dress, search for somewhere to set their baggage down and tie some string around it.
Iranian-American's Hunger Strike Highlights Iran's Jailing of Dual Nationals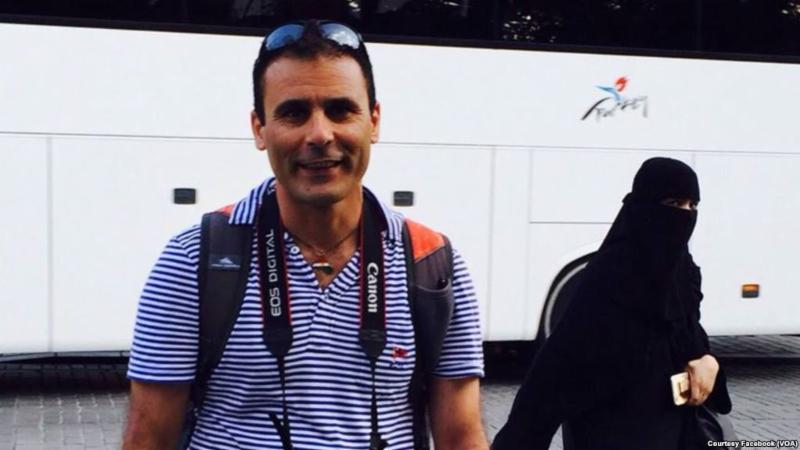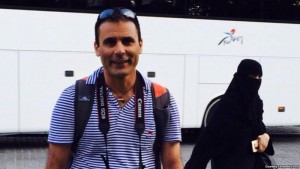 VOA
The sister of an Iranian-American man detained in Iran since July says he has entered the third week of a hunger strike against what he sees as an unjust jail term for "collaborating with a hostile government."
Speaking to VOA Persian by phone from her home in San Diego, California, on Thursday, Fateme Shahini said she has learned that her brother Reza "Robin" Shahini, who is in his late 40s, has become weak and accepted intravenous blood transfusions.
Fateme Shahini said she learned of her brother's condition from her mother and sister, whom she said had visited him Wednesday at the prison where he is being detained in the northern city of Gorgan.
Failure to aid province highlights Iran's misguided priorities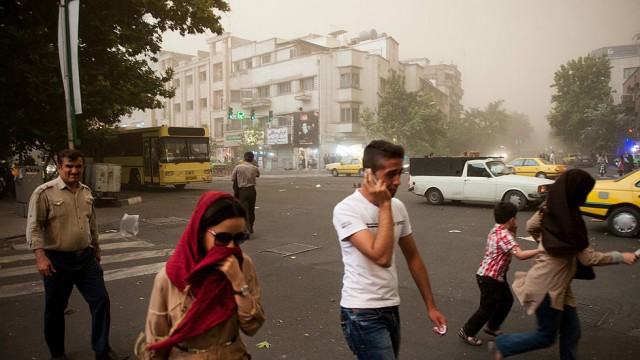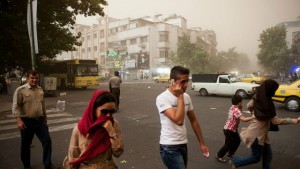 The Hill
For days now, large swathes of western Iran have been covered in dust – literally. Dust storms have overwhelmed the oil-rich province of Khuzestan. Air quality is reportedly some 30 to 60 times the healthy level. Power stations have broken down; banks, schools and offices were closed; water supplies were disrupted; and flights to and from Ahvaz were cancelled – including, ironically, one scheduled for the regime's top "environment" official.
Wipe the dust off of Iran's scenic Khuzestan province, and you'll see an even uglier truth. What is happening in Khuzestan exemplifies the disastrous policies implemented by Tehran's fundamentalist rulers. While it spends billions to wage sectarian conflicts in Syria, Yemen and Iraq, the Iranian regime has systematically and unabashedly neglected the country's ecosystem and economy for the past 40 years.
Iran: a minefield for workers facing major safety conditions"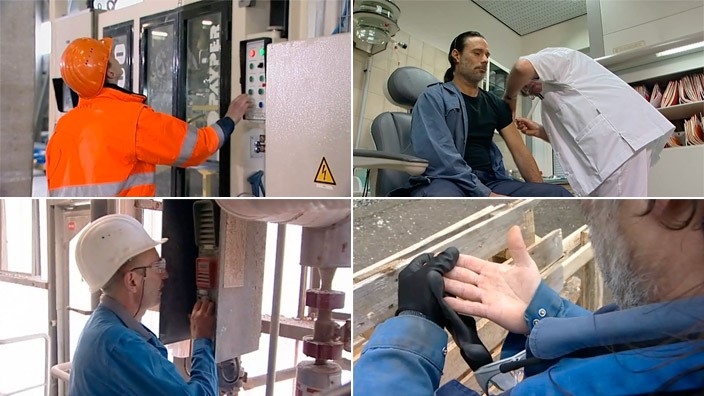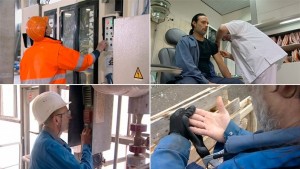 Iran Commentary
The regime in Tehran is not concerned about workers & is the world's record-holder in work-site accidents Incidents taking place at work sites have always threatened the lives of #Workers, and the regime under the mullahs in #iran is the record-holder in this regard. Workers in this country are paying enormous prices in their effort of making a living.
Tehran: 238 workers died from March to September 2016
West Azerbaijan Province: 64 workers died at construction sites in a span of 10 months, in addition to 1,083 others injured
Lorestan Province: 59 workers died in six months, signaling a 55% increase
800 workers died across the country in construction sites in the span of 6 months
Unfortunately, this list continues.
Iran- Terrorism Activities (Middle-East)
Hold Iran accountable for terrorism: Sen. Cruz and Rep. McCaul"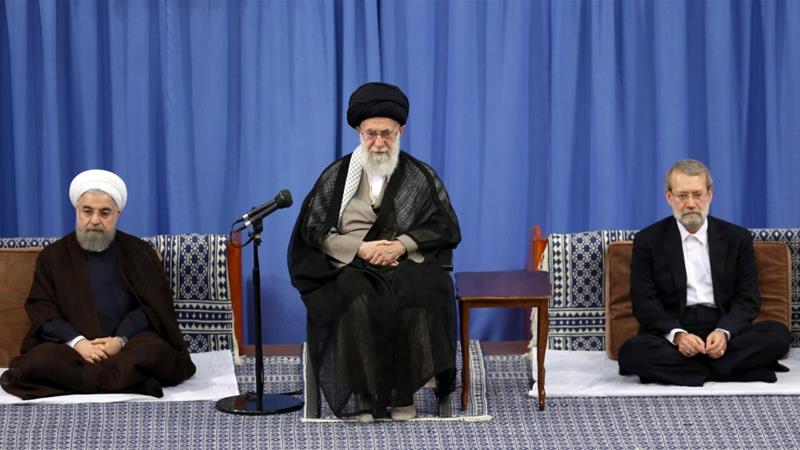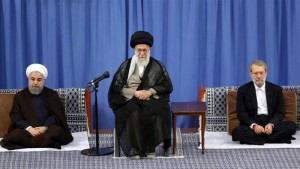 USA Today
When news from Iran flashes across television screens in the United States, Americans have grown accustomed to seeing belligerence, including ballistic missile tests, harassment of U.S. forces, the kidnapping of our sailors and the unlawful imprisonment of U.S. citizens.
These are not the actions of a rational or friendly regime. They are the actions of autocratic thugs.
The Obama administration appeased Iran for eight years. Now the Trump Administration is ensuring America finally – and rightfully – stands up against Iranian hostility.
Bob Blackman MP: It is right to reject appeasement of Iran and its Revolutionary Guards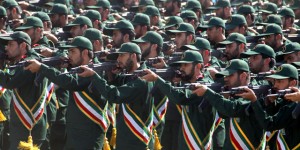 Politics Home
The Iranian Revolutionary Guard Corps 'unquestionably' fits the United States' criteria of a foreign terror organisation, argues Bob Blackman MP.
It has recently been reported that President Donald Trump has initiated a review process whereby the Iranian Revolutionary Guard Corps could finally be listed as a foreign terrorist organisation. This would break with longstanding US and European policies which seemingly regarded the hard line paramilitary organisation as a legitimate instrument of Iran's national defence, despite it sponsoring Hezbollah and various other terrorist proxies throughout the Middle East and across the world.
Debunking opponents of blacklisting the IRGC"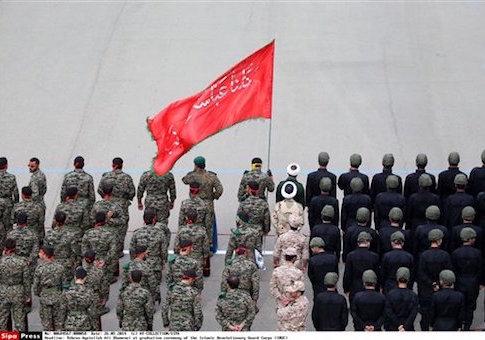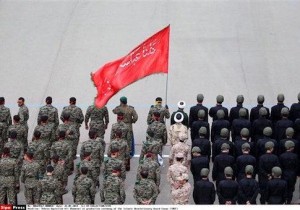 Arab News
The US administration's well-informed proposal to designate Iran's Revolutionary Guard Corps (IRGC) a "foreign terrorist organization" has been stalled. Those who fear taking a tougher position on Iran and its military, and those who are politically and financially benefiting from covertly serving Tehran's interests in the West, are attempting to alter White House calculations and change US public opinion.
The first group has fallen for Iran's bluffing regarding its military power and capacity to harm the national security of the US and regional states if Washington blacklists the IRGC. This group has been taken in by the concerted efforts of Iranian lobbies and other campaigns, disguised as "liberals," in the mainstream leftist media.
Iran- Nuclear Activities
Iran's Navy to Benefit From an Expiring UN Ban, U.S. Study Says"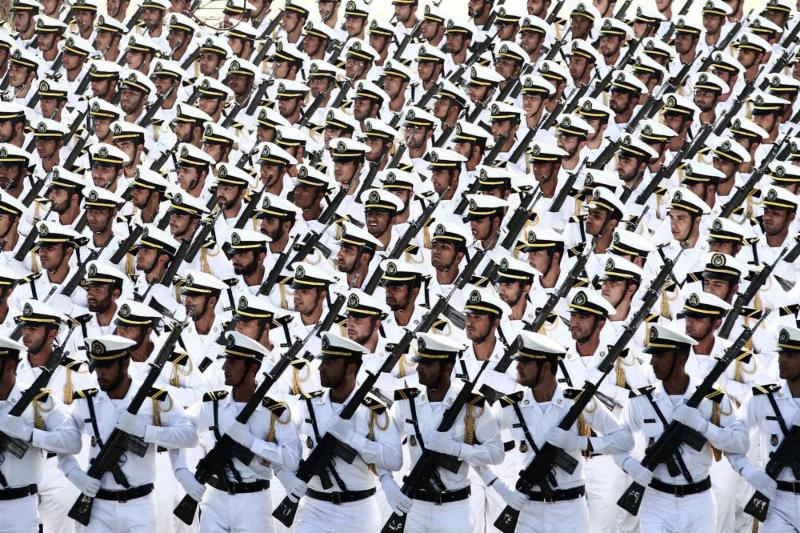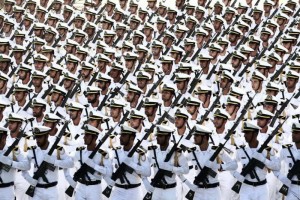 Bloomberg
Iran is likely to go on an international shopping spree for surface warships, submarines and anti-ship missiles after the expiration in 2020 of a United Nations resolution prohibiting it from acquiring sophisticated weapons, according to the U.S. Office of Naval Intelligence.
The expiration "will allow Iran to pursue foreign acquisitions that have been inaccessible since sanctions were imposed," according to a new assessment of Iran's naval forces, strategy and capability obtained by Bloomberg News. Entitled "Iran's Naval Forces: A Tale of Two Navies," the 44-page publication is an update to a 2009 version.
EU Seeks Ways to Address Trump's Concerns on Iran Nuclear Deal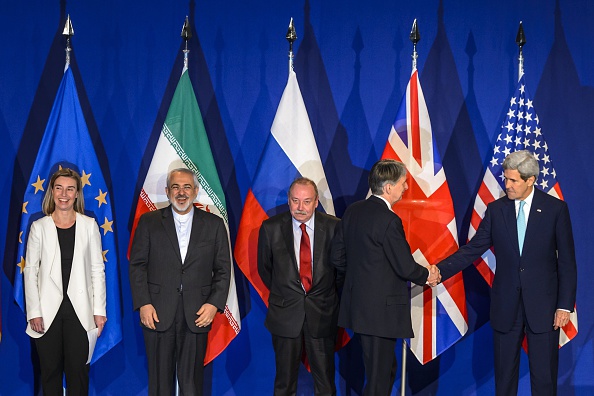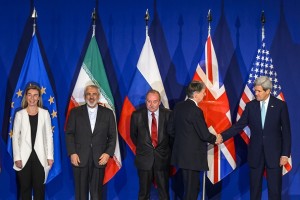 The Wall Street Journal
BRUSSELS-European officials are compiling options for tightening implementation of the 2015 Iranian nuclear agreement, hoping to bolster their case that U.S. President Donald Trump should stick to the accord he has repeatedly criticized.
Officials from Brussels and the European Union countries that helped negotiate the nuclear deal- Britain, France, Germany- Plan to present options to U.S. officials in coming weeks.
Iran will purchase warships, submarines and missiles as soon as its UN resolution deal expires, U.S. intelligence chiefs warn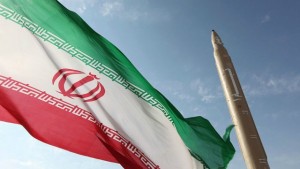 Daily Mail
A UN resolution banning Iran from acquiring nuclear weapons expires in 2020
A report from the Office of Naval Intelligence suggest they will start buying warships, submarines and missiles immediately after the deal expires
The report describes Iran's current military strategy as 'ballistic missiles, naval forces, and proxies in the region'
When the ban expires, 'Iran may look to foreign acquisitions of ships and submarines with a wide array of weapons suites'
Since taking office, President Donald Trump has pledged to get tough with Iran
Iran could purchase warships, submarines and missiles as early as 2020, when a United Nations resolution banning them from acquiring sophisticated weapons is lifted, according to the US Office of Naval Intelligence.
The resolution's expiration will 'allow Iran to pursue foreign acquisitions that have been inaccessible since sanctions were imposed', according to a new assessment of Iran's naval forces.
The weapons ban will be lifted in 2020 as part of an international deal struck in July 2015 between the United States, five allies and Iran in hopes of curtailing the country's nuclear program.