Please, 
Your donation will help OIAC advocates for a democratic, secular and non-nuclear government in Iran. Founded on the respect for human rights, gender equality, religious and ethnic tolerance, as wells as social, economic justice, and security for America. Our goal is to organize Iranian-American communities in the United States to promote these values.
Thank You,
Iran- Human Rights (Women, Minorities, Ethnics)
Caricature of the Week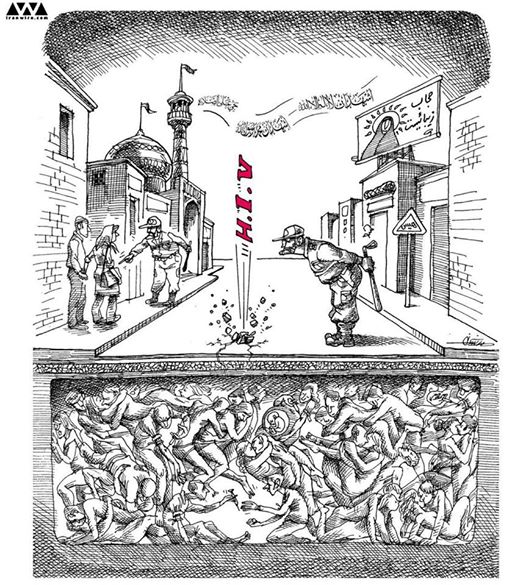 Iran: Nine Prisoners Hanged on Drug Charges

Iran Human Rights
Iran Human Rights (FEB 20 2017): Nine prisoners have reportedly been hanged in Iran on drug related charges.
Two Prisoners Executed in Dizel Abad (Kermanshah province, western Iran)
According to close sources, two prisoners were hanged on drug related charges on Saturday February 18 at Dizsel Abad Prison. The prisoners have been identified as Mohammad Karim Azizpanah, 43 years of age, sentenced to death on the charge of trafficking three kilograms and 350 grams of crystal meth, and Hamid Reza Reybaz, 35 years of age, sentenced to death on the charge of trafficking two kilograms of crystal meth and 200 grams of crack.
"Mohammad Karim is father to two sons. The drugs were in no way his. He was a driver who was driving a passenger to Kermashah when he was arrested and never returned," a family member of Mr. Azizpanah tells Iran Human Rights.
The Decreasing Popularity of President Rouhani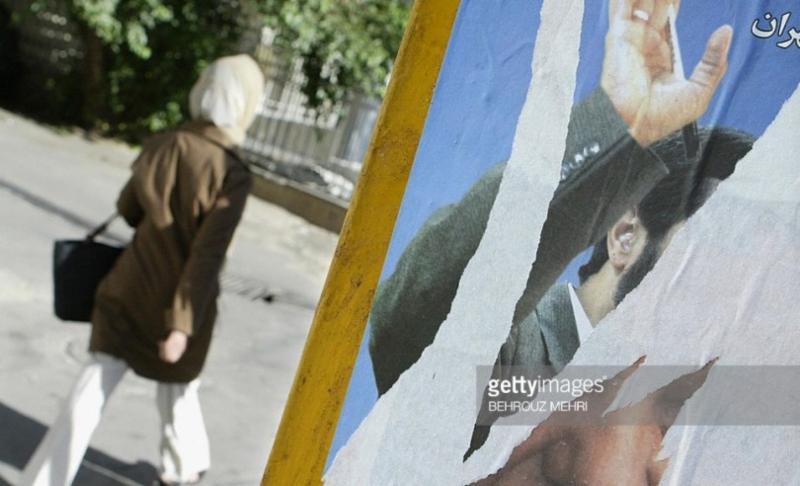 OIAC
When President Rouhani won the presidency in 2013, he marketed himself as a leader who would bring economic prosperity, a more moderate government, and a decrease in human rights abuses. Though all presidential candidates are required to be approved by the supreme leader Ali Khamenei, Rouhani tried to distance himself from Khomenei's severe and authoritarian image, attempting to convince Iranians he would bring a better, more progressive future for the country.
OIL RICH KHUZESTAN PROVINCE MAY BECOME IRAN'S ENVIRONMENTAL CATASTROPHE"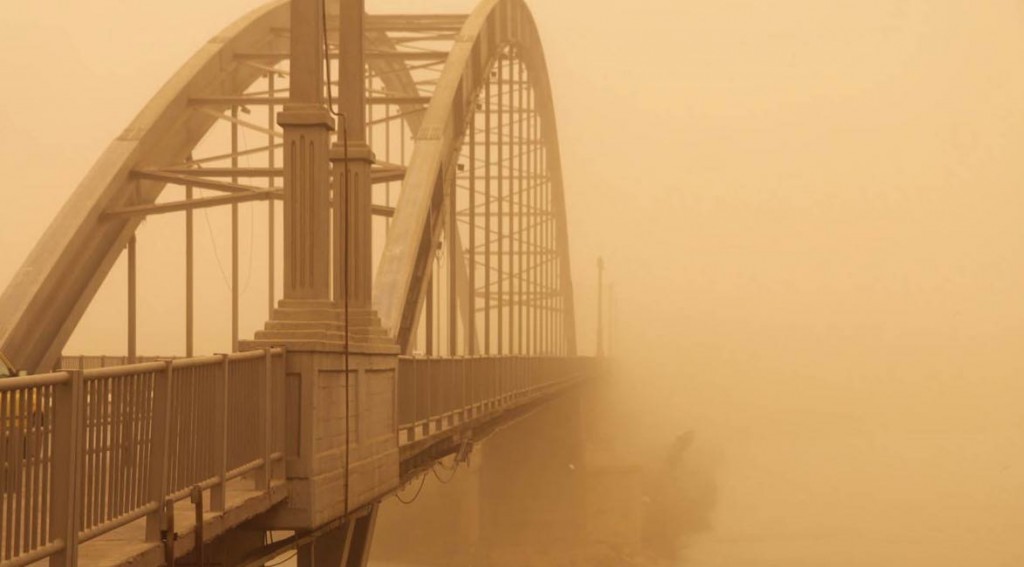 OIAC
February 24, 2017-An editorial on February 16th in the state run daily newspaper, Mardom Salari, commented on the Iranian regime officials' plans to reroute river waters and construct dams, which will allow a quick and inexpensive means to extract oil.
However, this will result in the destruction of ponds in Khuzestan Province, southwest Iran. It will cause an environmental catastrophe that will endanger the locals' wellbeing and lifestyle.
Iran TV host admits to Tehran's attempts to assassinate regime opponents abroad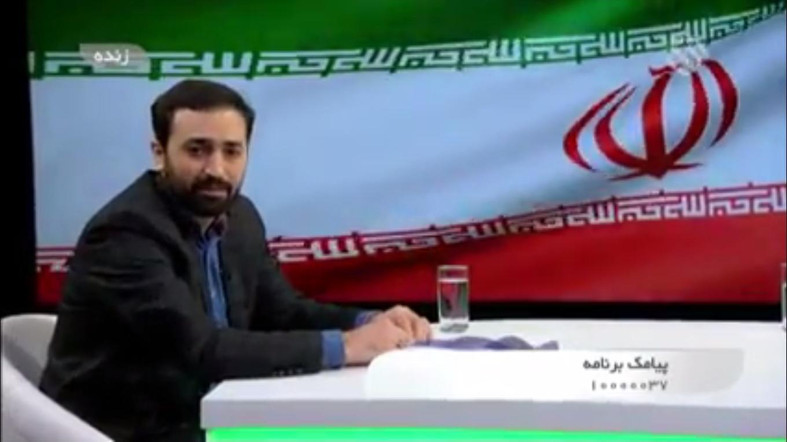 AlArabiya
The Iranian state television admitted, for the first time, that the state carried out assassinations of opponents of the regime outside the country using its agents. This came up during the talk show that was attended by Anis al-Naqqash, known for training Imad Mughniyah, the former military commander of the Lebanese Hezbollah militia.
In the talk show, which was broadcast last Thursday by Iranian Television, al-Naqqash indicated that he was imprisoned in France. The Iranian broadcaster Vahid Yaminpour, who belongs to the fundamentalist movement and is known for his connections with the Iranian security forces, intervened at this point and explained the reasons behind the arrest. The broadcaster asserted: "A year after the Iranian revolution, al-Naqqash went to France on a mission to assassinate Shapour Bakhtiar, the Prime Minister under the Shah. The operation did not succeed and he was arrested and imprisoned for several years."
Walk of shame: Sweden's "first feminist government" done hijabs in Iran"


OIAC
GENEVA, Feb. 12, 2017 – UN Watch expressed concern that Sweden's self-declared "first feminist government in the world" sacrificed its principles and betrayed the rights of Iranian women as Trade Minister Ann Linde and other female members walked past Iranian President Rouhani on Saturday all covered up in compliance with Iran's compulsory Hijab law, despite Stockholm's promise to promote "a gender equality perspective" internationally, and to adopt a "feminist foreign policy" in which "equality between women and men is a fundamental aim."
In doing so, the Swedish female politicians ignored the recent appeal by Iranian women's right activist Masih Alinejad who urged Europeans female politicians "to stand for [their] own dignity" and refuse to wear the hijab when visiting Iran.
Iran- Terrorism Activities (Middle-East)
Iran holds naval war games amid rising tensions with U.S."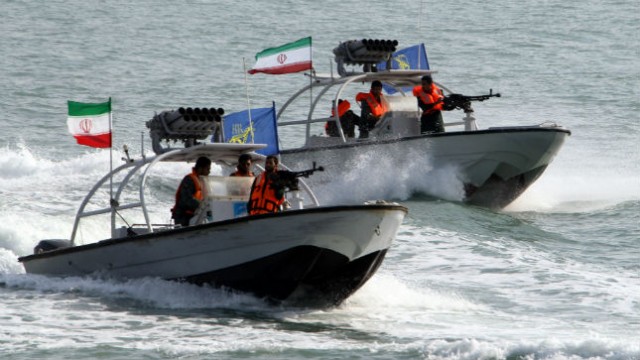 Reuters
Iran launched naval drills at the mouth of the Gulf and the Indian Ocean on Sunday, a naval commander said, as tensions with the United States escalated after U.S President Donald Trump put Tehran "on notice".
Since taking office last month, Trump has pledged to get tough with Iran, warning the Islamic Republic after its ballistic missile test on Jan. 29 that it was playing with fire and all U.S. options were on the table.
Iran's annual exercises will be held in the Strait of Hormuz, the Gulf of Oman, the Bab el-Mandab and northern parts of the Indian Ocean, to train in the fight against terrorism and piracy, Rear Admiral Habibollah Sayyari said, according to state media.
Millions of barrels of oil are transported daily to Europe, the United States and Asia through the Bab el-Mandab and the Strait of Hormuz, waterways that run along the coasts of Yemen and Iran.
Iran Uses Syrian Battlefields to Train Military Officers"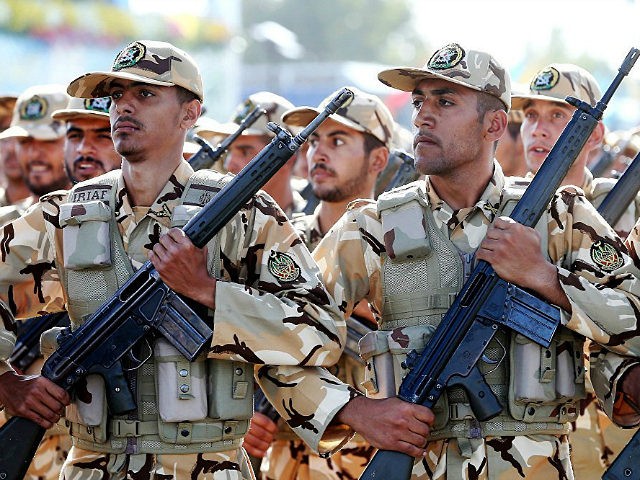 Breitbart
Tehran-based Imam Hossein University, a school affiliated with The Islamic Revolutionary Guard Corps (IRGC), said it recently deployed military leadership students to fight in Syria as part of an educational program designed for future officers, according to state-run media.
Tehran says its forces are in Syria to protect the Zeinab Shrine in Damascus, a Shi'ite holy site. But since 2011, Iran has been a major backer of the Syrian regime in its war with rebel groups across the country, at first sending advisers, then forces from the IRGC expanding far beyond the shrine area.
Report: Possible terrorist designation for Iran's Revolutionary Guard sparks concerns"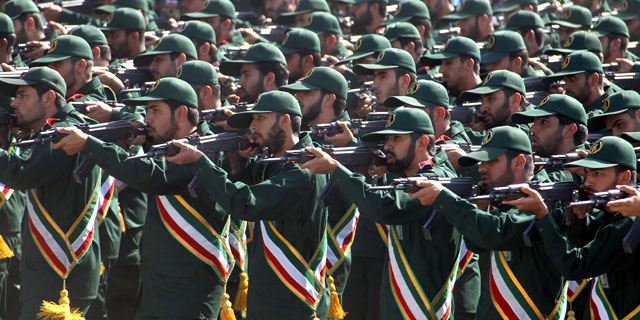 Fox News
Defense and intelligence officials have reportedly expressed concern over the possiblity that the Trump administration will at some point designate Iran's Revolutionary Guard a terrorist organization.
Officials said the designation could put U.S. troops in danger in Iraq and hurt the overall fight against the Islamic State, The Washington Post reported Wednesday. The White House is weighing whether to designate the Muslim Brotherhood– along with the revolutionary guard– as terrorist organizations.
FIRM LANGUAGE AGAINST IRAN'S THREATS AND IRGC DESIGNATION IS A CORRECT MOVE"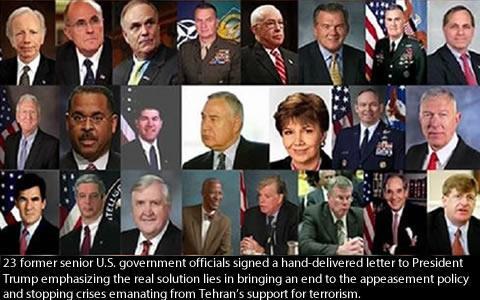 Iran Freedom
During the past few weeks and following Iran's January 29th ballistic missile test, tensions between Tehran and the West, and especially Washington, have escalated significantly.
Iran's objective in the missile launch, a breach of United Nations Security Council resolutions and P5+1 agreements, was two-fold.
First, testing the West, and especially the United States, and evaluating possible reactions from the new Trump administration in the face of its saber-rattling.
Second, providing a morale-booster for Iranian regime's officials, and especially the Revolutionary Guards (IRGC) and Quds Force-affiliated Shiite militias who in recent weeks have witnessed a major policy shift by the new White House in response to Tehran's provocative measures.
Iran- Nuclear Activities
Time For Trump And Time For Change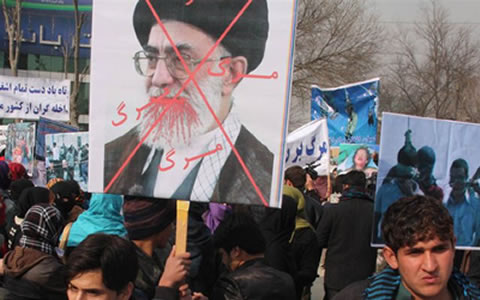 Daily Caller
As some Americans protest and British MPs hold banning debates, the rest of the world waits to see what Donald Trump's presidency really means for foreign policy. Can he forge a new relationship with Putin, one that signals the Middle East breakthrough so many long for or will the turbulence surrounding Trump only make it easier for dark forces now maneuvering for control to seize their chance?
Trump Administration Puts Iran "on Notice" & Issues Sanctions. What's Next? (2800 Green Cards)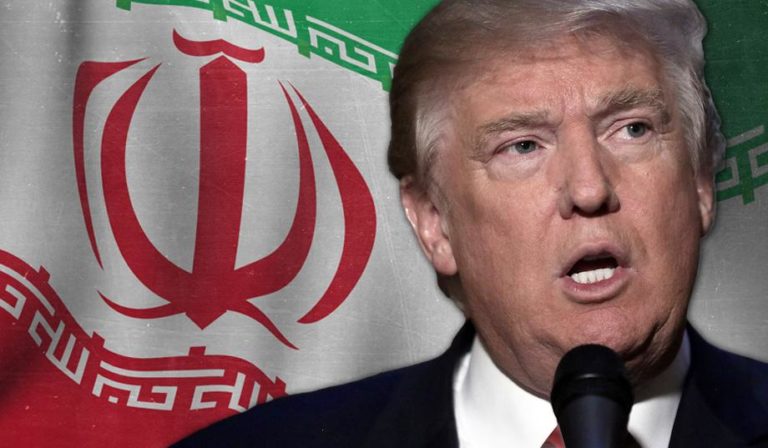 Foreign Policy
Barely a week after President Donald Trump was sworn in as U.S. president, Iran commenced another round of ballistic missiles to test his tough campaign rhetoric. The most recent launch took place even after the administration officially put the regime "on notice." In doing so, the Islamic Revolutionary Guard Corps (IRGC) continues to lead the charge in defying international will.
Under United Nations Security Council resolution 2231, which coincided with the Iran nuclear deal, the Iranian regime is called upon to refrain from work on such weapons. Accordingly, Iran is barred from launching ballistic missiles capable of carrying nuclear material.
The missile launches were preceded by half a dozen others that also took place after the conclusion of nuclear negotiations. The regime faced little to no consequence for those provocative acts, but the latest launch was the first one to be carried out on President Trump's watch.
Iran Mastered Fake News Long Ago – I've Seen First Hand How They Influenced Washington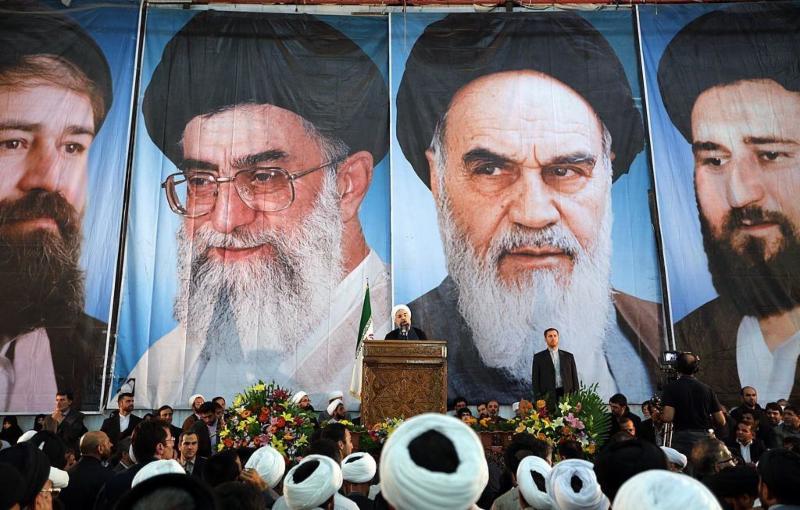 Independent Journal Review
Society is always ready to embrace buzz words and phrases. Almost always, these identifiers equate to new handles being attached to old tools. "Fake News" is the latest example of what has long-since been identified as misinformation, false stories, truth distortion, slander campaigns, and a host of other monikers. Even psychological operations are based on planting stories to cause the recipients to change their perceptions, beliefs, and course of actions.
In America there is an on-going battle of words between American politicians and the media. In Iran, this battle was waged decades ago and the government won. Today, in Tehran the media is a mouth-piece for Iran's Ministry of Intelligence and Security (MOIS).
Where do we stand on the Iran deal under President Trump?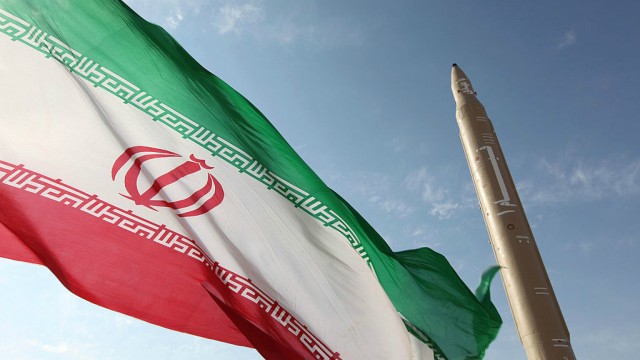 The Hill
Britain, China, France, Germany, Russia and the United States made a political commitment to Iran in Geneva during July 2015: the Joint Comprehensive Plan of Action (JCPOA), widely known as the Iran deal. Having just passed the one-month mark of the Trump administration, now is the appropriate time to reflect on the JCPOA's economic, nuclear and regional implications, and how the new administration can get the best out of a very bad deal.
The background
When Barack Obama entered the Oval Office in 2009, he created a false narrative: There would either be war with Iran or a limit on its nuclear weapons development. It was worse than "war or diplomacy with Iran," for it was diplomacy with no stick, only carrots. Following his storyline, Obama began secret talks in Oman that led to the Iran deal.