Please, 
Your donation will help OIAC advocates for a democratic, secular and non-nuclear government in Iran. Founded on the respect for human rights, gender equality, religious and ethnic tolerance, as wells as social, economic justice, and security for America. Our goal is to organize Iranian-American communities in the United States to promote these values.
Thank You,
Iran- Human Rights (Women, Minorities, Ethnics)
Iran: 15 Prisoners Executed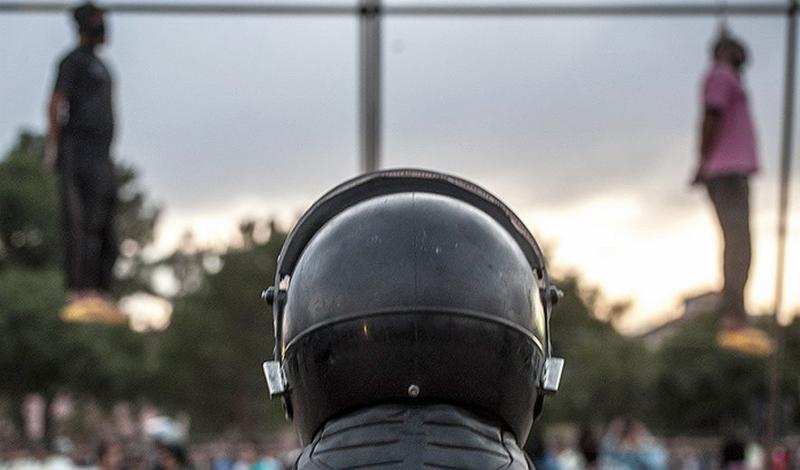 Iran Human Rights
Iran Human Rights (FEB 15 2017): Iran Human Rights has received reports of 15 executions in Iran, three of the prisoners were hanged on Monday, while twelve of them were hanged today.
Twelve prisoners hanged at Karaj's Rajai Shahr Prison (northern Iran):
According to close sources, the twelve prisoners were executed on the morning of Wednesday February 15. Six of the prisoners have been identified as: Mir Mohammad Mousavi, Farzad Taghavi, Yousef Mohammadi, Arash Bayat, Bahram Yazdani, and Taher Rezalou. The twelve prisoners were reportedly transferred to solitary confinement before their executions, and according to a confirmed source, majority of the prisoners were sentenced to death on drug related charges. Two death row prisoners, who were also taken to solitary along with the twelve prison, were reporyedly taken back to their cells after their death sentences were suspended by the complainants on their case file.
Iran TV host admits to Tehran's attempts to assassinate regime opponents abroad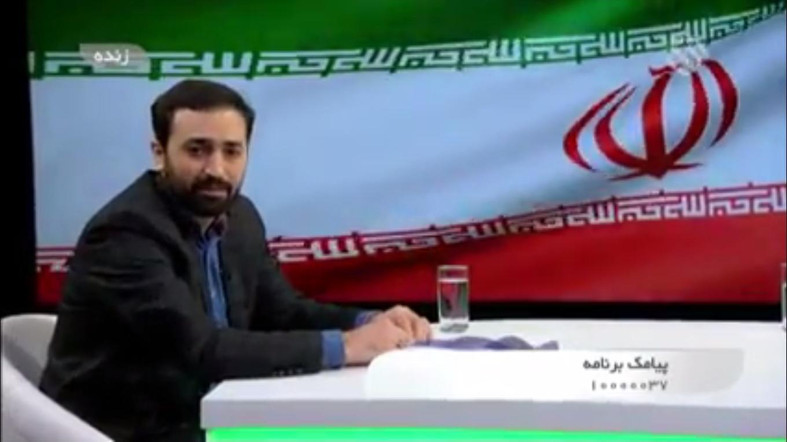 AlArabiya
The Iranian state television admitted, for the first time, that the state carried out assassinations of opponents of the regime outside the country using its agents. This came up during the talk show that was attended by Anis al-Naqqash, known for training Imad Mughniyah, the former military commander of the Lebanese Hezbollah militia.
In the talk show, which was broadcast last Thursday by Iranian Television, al-Naqqash indicated that he was imprisoned in France. The Iranian broadcaster Vahid Yaminpour, who belongs to the fundamentalist movement and is known for his connections with the Iranian security forces, intervened at this point and explained the reasons behind the arrest. The broadcaster asserted: "A year after the Iranian revolution, al-Naqqash went to France on a mission to assassinate Shapour Bakhtiar, the Prime Minister under the Shah. The operation did not succeed and he was arrested and imprisoned for several years."
Iran: Nine Prisoners Hanged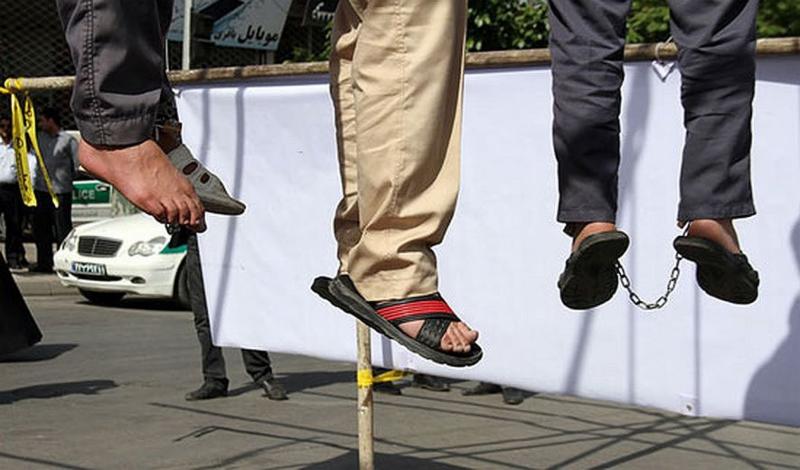 Iran Human Rights
Nine prisoners were recently hanged in Iran.
Iran Human Rights (FEB 14 2017): Two unidentified prisoners were reportedly hanged at Mashhad's Vakilabad Prison on Sunday February 12 on murder charges, and seven unidentified prisoners were reportedly hanged at Qom's Langroud Prison on Monday February 13 on drug related charges.
According to the state-run news agency Rokna, one of the prisoners from Vakilabad Prison comitted murder on March 11, 2007 at the age of 19 while the other prisoner committed murder on December 19, 2007 at the age of 21.
The human rights news agency HRANA reported on the seven executions carried out at Langroud Prison. Their report identifies one of the prisoners as Saeed Shokri, 26 years of age.
"The prosecutor of Qom is newly appointed, and these seven executions were his way of spreading fear. Unfortunately, they didn't even allow Mr. Shokri's lawyer to file a request for a retrial. Instead, they ridiculed him and said that he should attend his client's funeral the next day," a source close to Mr. Shokri tells Iran Human Rights.
'I will not keep quiet': mother of shot protester is 'silenced' by Iran"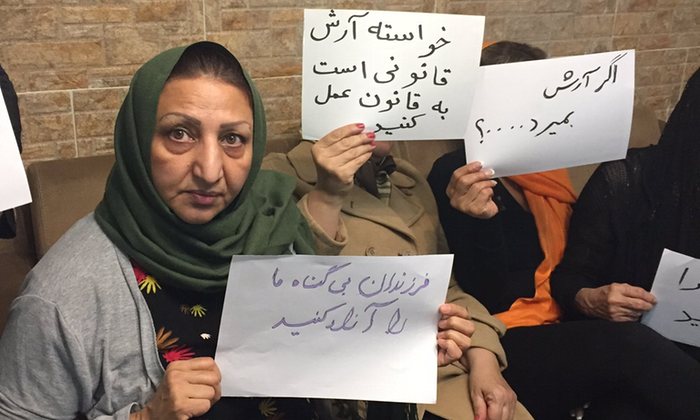 The Guardian
Human rights campaigners have accused Iran of silencing the mother of a protester who was killed in post-election unrest in 2009.
Shahnaz Akmali's son, Moustafa Karimbeigi, was shot dead in December 2009 during protests after Mahmoud Ahmadinejad won a second term in office.
Akmali was arrested last month after intelligence officials raided her workplace and her house in Tehran. Officials have not explained the reasons for her arrest.
Akmali became politically active after her son's killing, visiting families of other victims to show her solidarity. Recently she had campaigned for the release of Arash Sadeghi, a student activist serving a 19-year jail sentence, who was on hunger strike for several months until January.
Trump administration should hold Iran accountable for executions"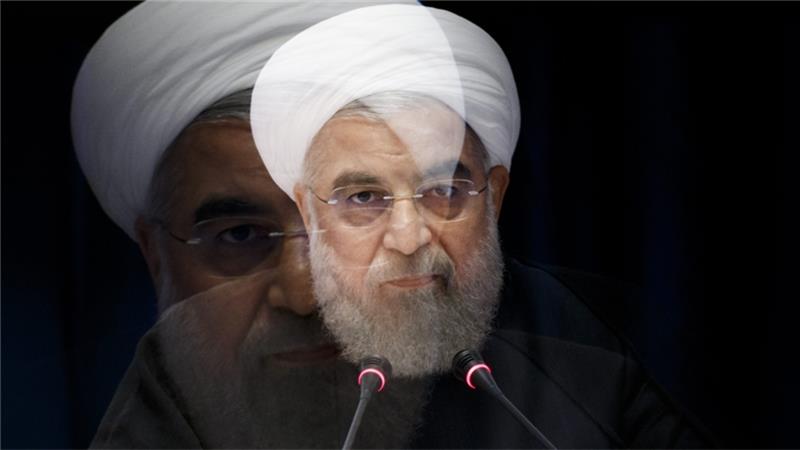 The Hill
Nearly a year after the implementation of the nuclear deal with Iran, known as the Joint Comprehensive Plan of Action (JCPOA), and the ensuing fanfare regarding the possibility of an age of reform within a feeble theocracy, Tehran's behavior has taken a turn for the worse. The most tangible evidence of this can be seen in its treatment of the Iranian people.
By any measure, the human rights situation in Iran has dramatically deteriorated. Indeed, in December 2016, the United Nations condemned Iran's abuses for the 63rd time.
This should encourage the new U.S. administration to take on a much more vocal and active role regarding the regime's unbridled rights violations, including the placement of the dossier on the U.N. Security Council's agenda.
Iran- Terrorism Activities (Middle-East)
Americans must be wary of Iranian influence over US media"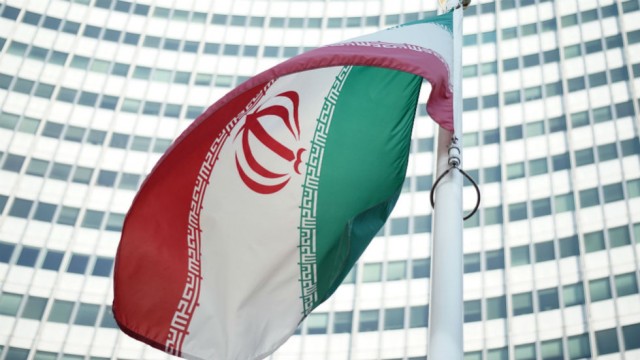 The Hill
Many seemingly important news reports that gained attention in 2016 turned out to be marred with falsified information.
A major threat to the dissemination of true information to U.S. citizens lies in the existence of suspicious figures sent by foreign countries for the purposes of espionage and influence over U.S. foreign policy.
Iran is a prime example. Its golden age of insider influence has passed with the inauguration of President Trump. The Tehran loyalists no longer have established access to the U. S. State Department and the National Security Council.
Can Iran change? We hope it will"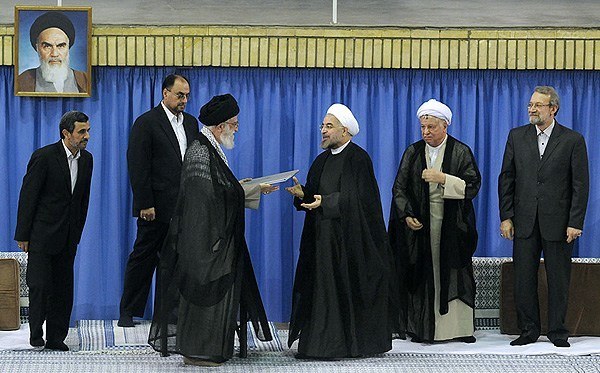 Arab News
Our region is rife with turmoil. We have a crisis in Syria, in Iraq, in Yemen, Libya. We have an Iran that is rampant in its support of terrorism and interference in the affairs of other countries. We face terrorism, we face piracy, we face challenges of economic development and job creation. We face challenges in terms of reforming our economies and bringing the standard of living of our people to a higher level. We have the challenge of trying to bring peace between Israelis and Arabs.
Why the US Should Target Iran's Revolutionary Guards"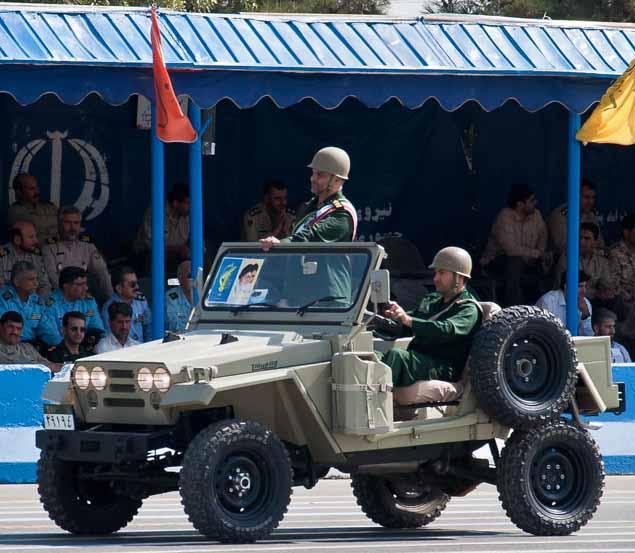 The Algemeiner
The possibility of the Trump White House blacklisting Iran's Islamic Revolutionary Guard Corps (IRGC) as a foreign terrorist organization (FTO) is causing enormous tension in Tehran, as the regime understands the political, economic – and, perhaps most importantly – geopolitical consequences of such a move.
An Iranian opposition group has scheduled a Tuesday press conference to provide new information about the IRGC Quds Force "command headquarters for terrorist training of foreign mercenaries and a number of overt and covert training centers" across Iran, according to the online statement.
Iran Irony: IRGC And State Firms Are Benefiting From JCPOA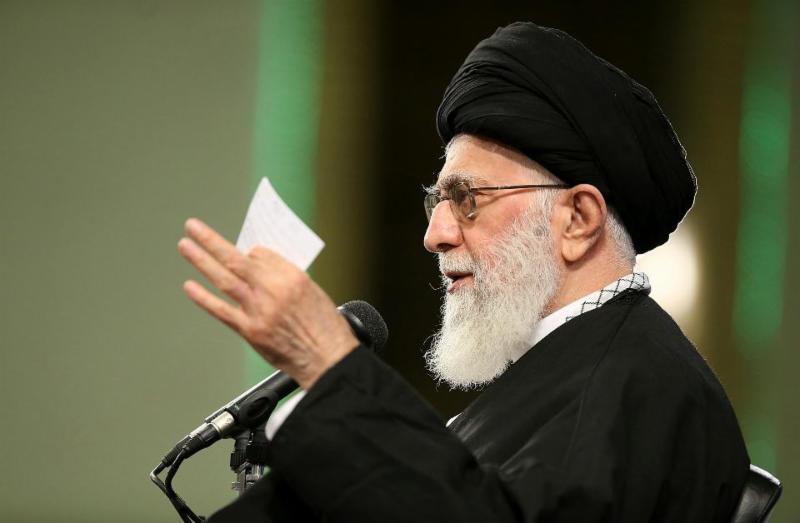 Forbes
Those who raised the Iran deal flag, mainly in the United States and Europe, claimed the Joint Comprehensive Plan of Action (JCPOA) would boost trade and encourage foreign investment, enhancing Iran's private sector and eventually downgrading the regime's tight grip on the economy.
This was back in 2015 when the P5+1 agreed to lift sanctions in return for having Iran's nuclear program curbed. Now in early 2017, however, signs indicate the main winners in Iran are none other than state-owned companies. This means Iranian Supreme Leader Ali Khamenei and the terrorist-supporting Revolutionary Guards are enjoying JCPOA benefits.
Who would lead the Islamic Republic if the Supreme Leader Ayatollah Ali Khamenei passes away unexpectedly?
As the celebrations for the 38th anniversary of the Iranian revolution get under way, the ruling elite in the Islamic Republic faces one of its most existential questions: with the death of former President Akbar Hashemi Rafsanjani, who would lead the country if the Supreme Leader Ayatollah Ali Khamenei also passes away unexpectedly?
While Rafsanjani was alive there was a chance that he could control any eventual leadership crisis. With his death last month the scene is set for a possible leadership vacuum and a probable takeover by the powerful Islamic Revolutionary Guards Corps (IRGC), which would groom its own leadership figure.
Iran- Nuclear Activities
Iranian Hackers Use Mac Malware to Steal Data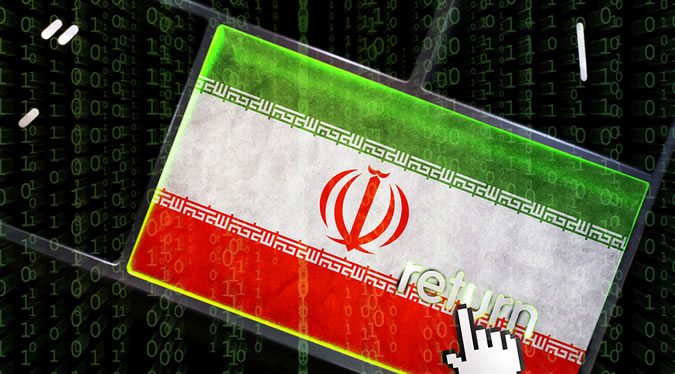 Security Week
A cyber espionage group linked to Iran has been using an unsophisticated piece of malware named MacDownloader to steal credentials and other data from Mac computers.
The malware was analyzed by Claudio Guarnieri and Collin Anderson, researchers specializing in Iranian surveillance and espionage campaigns targeting human rights, foreign policy and civil society entities.
MacDownloader, disguised by attackers as a Flash Player update and a Bitdefender adware removal tool, was created towards the end of 2016. Much of the code has been copied from other sources and experts believe this could be an amateur developer's first attempt at creating a piece of malware.
When Guarnieri and Anderson conducted their analysis, the malware had not been known to any of the security products on VirusTotal. At the time of writing, nearly a dozen vendors have flagged the fake Flash Player and Bitdefender apps as malicious.
How did Khamenei and Obama agree on transferring investments to the US? (2800 Green Cards)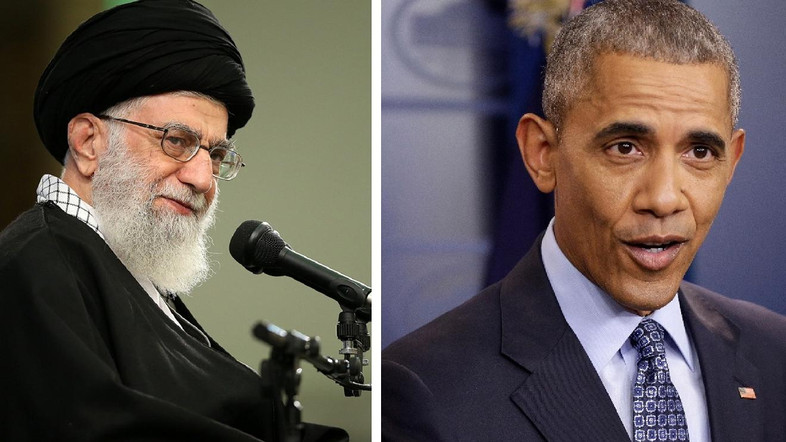 AlArabiya
Iranian reformist sources revealed that one of the secret sides of the US-Iran nuclear deal is transferring Iranian investments to the US through 2800 Green Cards, granted to persons linked to the Iranian regime. The deal also stipulated the construction of a mosque in the US.
The reformist website in Iran, Amad News, reported that the Green Cards were granted under the direct order of the US former secretary of State, John Kerry, to holders of Iranian, Iraqi and Syrian passports, close to senior regime officials and IRGC, investing billions of dollars is the US.
Iranian officials had indicated conflicting figures ranging from 29 to 120 billion dollars, as Iranian frozen assets in the US due to international sanctions. They mentioned that the only way to retrieve these assets was through the nuclear deal.
Russia and Iran: Split over Syria?


OIAC
Diplomatic activism by Russia in Syria is producing speculation about the Kremlin's possible willingness to encourage genuine peace talks and spur transition from corrupt, incompetent and brutal family rule toward something stabilizing and inclusive. If Russia proves genuinely interested in converting military success to a sustainable political settlement, it would put Moscow sharply at odds with Iran and with the regime of Syrian President Bashar Assad. Is Russian President Vladimir Putin truly prepared to turn a page in Syria? The litmus test will be Moscow's view of whether or not Assad rule should be restored to areas eventually liberated from the Islamic State group..
IRGC terrorist designation is correct response to Iran's missile tests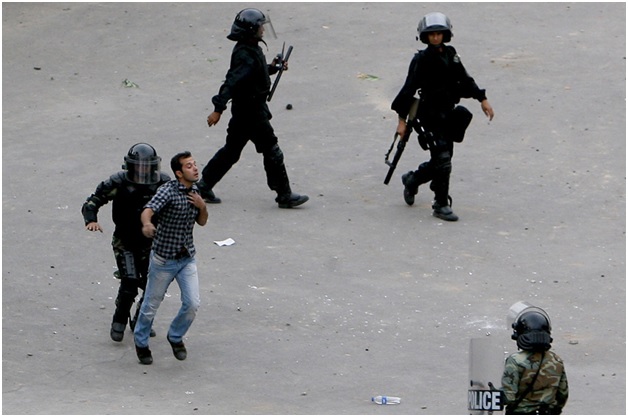 OIAC
When Iranian Supreme Leader Ali Khamenei was ordering the recent ballistic missile test, he most probably didn't forecast a widespread international reaction and the heavy consequences afterward.
Eight years of appeasement policy under the Obama administration has placed Iran facing a serious miscalculation, thinking there is still room for its policy of threats and export of terrorism. The Jan. 29 missile launch has rendered a grave backfire on the mullahs, resulting in disastrous political and strategic consequences for Tehran.