Please, 
Your donation will help OIAC advocates for a democratic, secular and non-nuclear government in Iran. Founded on the respect for human rights, gender equality, religious and ethnic tolerance, as wells as social, economic justice, and security for America. Our goal is to organize Iranian-American communities in the United States to promote these values.
Thank You,
Iran- Human Rights (Women, Minorities, Ethnics)
Iran: Prison Guards Brutally Attacked Prisoners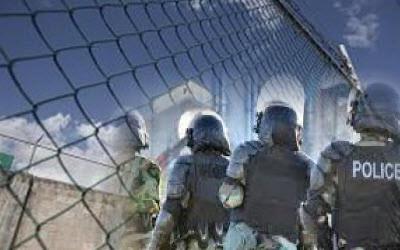 NCRI
In a brutal crackdown on ward 1 of Khoramabad (Eastern Iran) Central Prison on Monday February 6, prison guards kept prisoners outside their cells in open air from 7 in the morning despite extreme cold.
According to reports from inside the prison, the prisoners, most of whom without enough clothes or wearing worn-out ones with some being old and sick, were forced to stay in an extreme cold weather for two and a half hours.
Prison's head of security and intelligence, commander of prison guards, and chief inspectorate along with 40 prison guards took part in the attack, during which they disarranged or seized inmates' belongings, including their watches, rings and crafts. The prisoners' belongings were so messed up afterwards that they couldn't recognize their own.
Disaster medicine scientist may face death sentence in Iran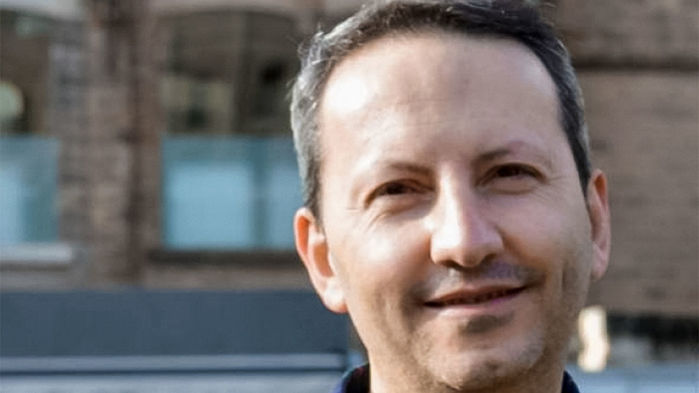 Science
A researcher studying disaster medicine at two European institutes has been detained in Iran for 9 months, apparently for security-related offenses, and may face the death penalty. Iranian-born Ahmadreza Djalali, a scientist at the Research Center in Emergency and Disaster Medicine (CRIMEDIN) at the University of Eastern Piedmont in Novara, Italy, and the Free University of Brussels (VUB), was arrested in April 2016, and has spent much of the time since in solitary confinement and without access to a lawyer.
According to Amnesty International, Djalali was taken before Branch 15 of the Revolutionary Court in Tehran on 31 January, without his lawyer present, and was told by the presiding judge that he was accused of "espionage" and could face the death penalty.
Trump administration should hold Iran accountable for executions"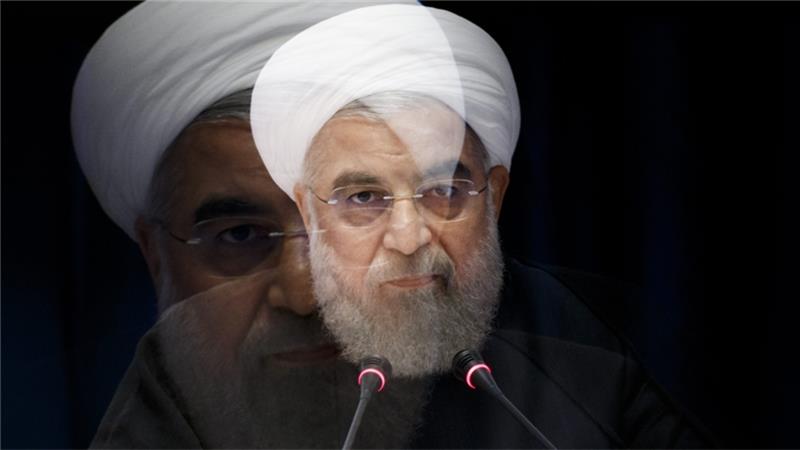 The Hill
Nearly a year after the implementation of the nuclear deal with Iran, known as the Joint Comprehensive Plan of Action (JCPOA), and the ensuing fanfare regarding the possibility of an age of reform within a feeble theocracy, Tehran's behavior has taken a turn for the worse. The most tangible evidence of this can be seen in its treatment of the Iranian people.
By any measure, the human rights situation in Iran has dramatically deteriorated. Indeed, in December 2016, the United Nations condemned Iran's abuses for the 63rd time.
This should encourage the new U.S. administration to take on a much more vocal and active role regarding the regime's unbridled rights violations, including the placement of the dossier on the U.N. Security Council's agenda.
Syria: 13,000 secretly hanged in Saydnaya military prison – shocking new report"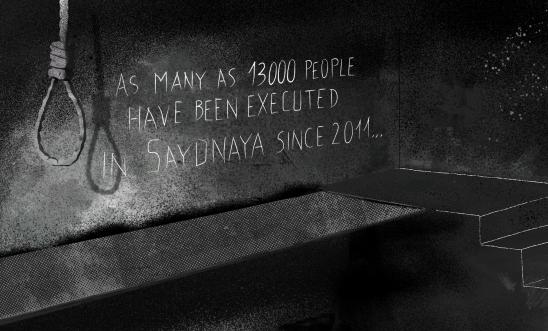 Amnesty International
'Cold-blooded killing of thousands of defenceless prisoners' revealed
Hangings carried out in batches of 50 middle of night Executions, mostly of civilians, part of deliberate policy of 'extermination'
Amnesty UK director Kate Allen, who heard shocking testimonies, available for interview
A chilling new Amnesty International report published today has exposed the "cold-blooded killing of thousands of defenceless prisoners" in a Syrian government jail where an estimated 13,000 people have been hanged in the past five years, and where mass hangings of up to 50 people at a time occur every week, sometimes twice a week.
The mass hangings have taken place at Saydnaya military prison near Damascus between 2011 and 2015 – and there are clear indications that the mass hangings are ongoing.
Iran- Terrorism Activities (Middle-East)
To Contain Iran, Blacklist the Revolutionary Guards"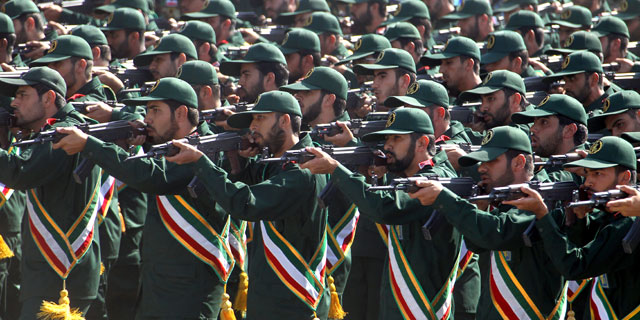 The Clarion Project
The Guards are the main force behind Iran's nuclear program, lethal meddling across the Middle East, ballistic missile drive and domestic crackdown.
Iran has been dubbed a "de facto Islamic Caliphate" due to increasing domestic crackdown and lethal meddling across the region, especially through the Revolutionary Guards (IRGC).
Acting as Iran's main armed force and sidelining the classic army, the IRGC has earned its reputation as an "Iranian expeditionary force for invading strategic Arab spaces."
The Obama administration fostered a highly-flawed nuclear agreement with the theocratic regime riddled with far too many loopholes, leaving the new administration of President Donald Trump a handful of dilemmas to weigh.
The Joint Comprehensive Plan of Action (JCPOA), as the deal is known, has enabled Iran to take advantage of and engulf the entire Middle East into unimaginable mayhem, as we have unfortunately witnessed in Aleppo.
Iran's lobbyists and spies in our midst?"

Al Arabiya
The recent Executive Order affecting immigration by citizens of seven Muslim-majority countries has prompted fierce discussion from all quarters, including arguments on who does or does not actually endanger the national security of the United States. As we wait to see how that debate plays out in the weeks and months ahead, there is a sense that we may be closing the proverbial barn door after the horse has run.
Some believe that there are people already in the US, whose words and deeds on behalf of foreign powers critically threaten America and its allies. Iran is one of the countries named in the President's Executive Action. It goes without saying that the Islamic Republic of Iran remains the number one state sponsor of terrorism.
However, more fundamentally, some think that the focus should also be on the threat coming from a well-knit group and gilded circle of the Islamic Republic of Iran's operatives or lobbyists, who are determined to cajole, prod and persuade US policy-makers into believing that appeasement and a soft touch is the only peaceful means to contain the top state sponsor of terrorism.
Iran Provoking International Community Needs to Lead to Policy Change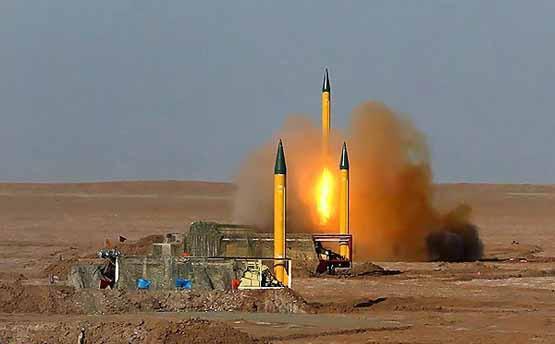 The Media Express
The U.S. is changing its position on Iran in reaction to a number of provocative actions taken by Iran, including a new test launch of a ballistic missile and talk of testing their new powerful centrifuges, considered eight times more productive than their older centrifuges.
As a result, there has been a growing call for a change in Iranian policy and a new approach toward the MEK. The U.S. has responded to Iran's actions by announcing that Iran is officially on notice, tweets from President Trump and a new round of sanctions. Many individuals within the international community hope that this is the beginning of a change in policy from the U.S.
Iran- Nuclear Activities
Time To Turn Up The Heat on Iran

The Hill
By testing their ballistic missiles in a provocative act last month, Iran's ayatollahs also tested the resolve of the new U.S. president. National Security Advisor Michael Flynn's promise of swift action should violations continue has turned the Obama administration's era of appeasement on its head, at least in spirit.
Given Tehran's military saber-rattling, including a second missile launch this week and continued support for international terrorism, the time for action may come soon. There are a number of reasonable options for the Trump administration to turn up the heat without immediate, full-scale military engagement.
United States Weighs Designating IRGC as a Terrorist Group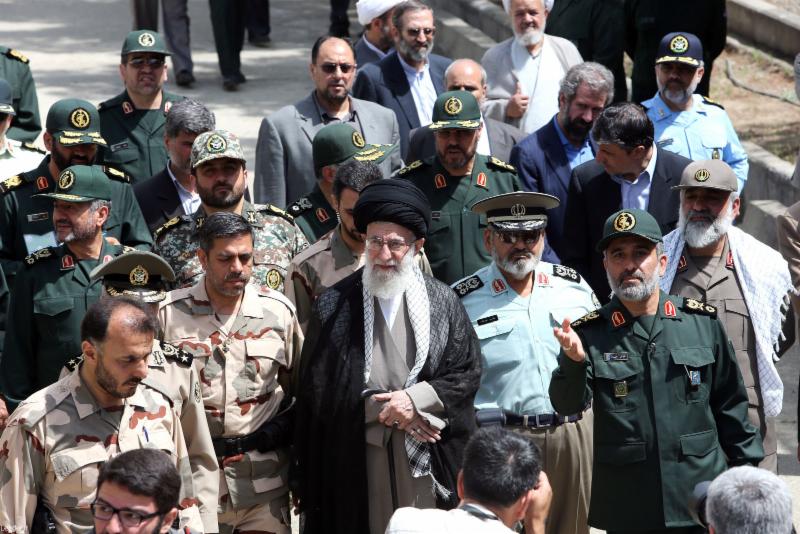 The Media Express
The Trump Administration is considering a proposal that could lead to designating Iran's powerful Islamic Revolutionary Guard Corps (IRGC) as a terrorist organization. Officials have said that several U.S. government agencies have been consulted about such a proposal, which if implemented, would add to measures the U.S. has already imposed on individuals and entities that have been linked to the IRGC.
The IRGC is the powerful security entity of the Iranian regime, and is heavily involved in their economy and military exploits. Iran denies any involvement in terrorism, but the IRGC has been linked to situations in Iraq, Syria and Yemen. The proposal has not been released to the press, but officials indicate that the proposal would likely come in the form of an executive order.