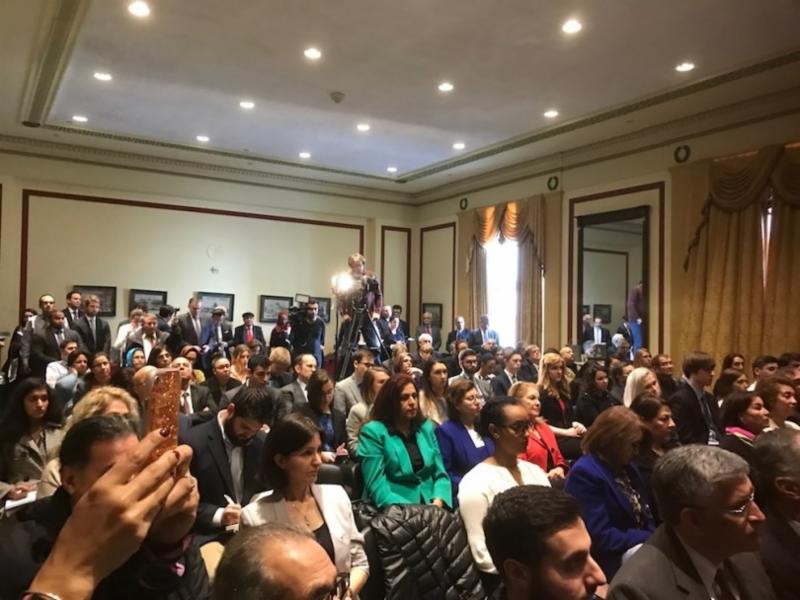 OIAC Policy Statement
U.S. House of Representatives
Rayburn Gold Room- 
January 24, 2017
OIAC Political Director, 
Dr. Majid Sadeghpour
 presented the organizations' recommendations on U.S. Iran policy for the new administration by welcoming congressional measures to sanction the IRGC, which he said controls most of Iran's economy.  Diminishing IRGC influence & reach, he noted, "would weaken this prominent pillar of Iran's religious dictatorship."
Iran- Human Rights (Women, Minorities, Ethnics)
VOA Clip: Bi-partisan Members of Congress and OIAC Call for Review of U.S. Iran Policy
YouTube
A bi-partisan group of U.S. lawmakers has told an Iranian opposition group that it will press for tougher U.S. action against Iran's Islamist rulers, as Tehran awaits word on whether President Donald Trump will follow through on campaign pledges to take a similarly tough stance.
Iran: Two Juvenile Prisoners Executed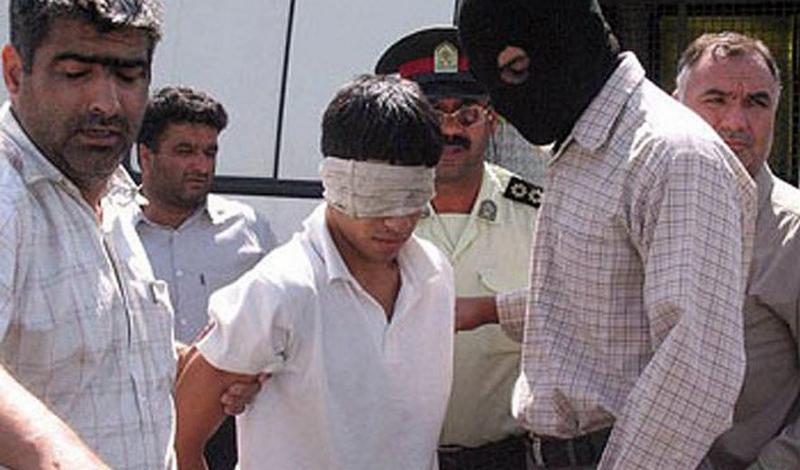 Iran Human Rights
Two child executions have reportedly been carried out in Iran since the start of 2017.
Iran Human Rights (JAN 28 2017): Two juvenile offenders were executed in Kerman (southeastern Iran) and Tabriz (northwestern Iran) prisons. This is in addition to the more than 70 people who have been executed since the beginning of 2017. Iran Human Rights calls for international reactions to the wave of executions and in particular juvenile executions in Iran.
"We want abolition of the death penalty, and as a first step abolition of the death penalty for all offences committed while under age of 18. We are calling on the international community, especially the United Nations and the European Union, to place abolition of the death penalty, in particilar the death penalty for juveniles, at the top of their talks with the Iranian authorities," says Mahmood Amiry-Moghaddam, spokesperson of Iran Human Rights.
Four Prisoners Including Afghan Citizens Hanged on Drug Charges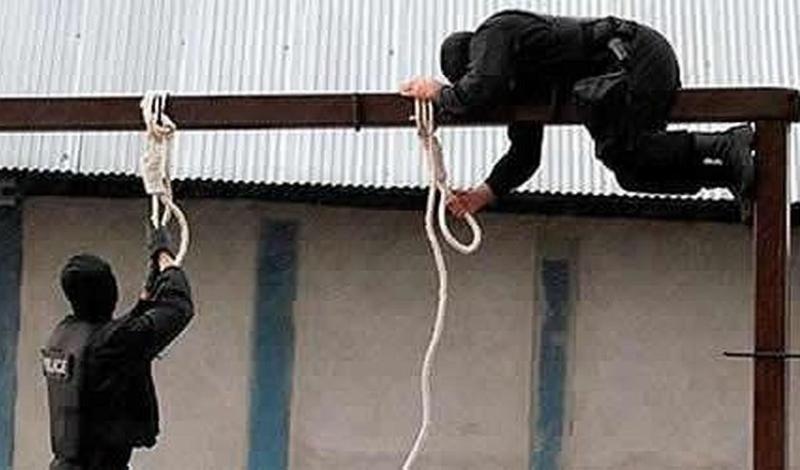 Iran Human Rights
Iran Human Rights (JAN 20 2017): Four prisoners, including two Afghan citizens, were reportedly hanged at Taybad Prison (Razavi Khorasan province, northeastern Iran) on drug related charges.
According to a report by the human right news agency HRANA, the executions were carried out on Wednesday January 18. The report identifies one of the prisoners as Habib Khazayi. The names of the other three prisoners are not known at this time.
Iranian official sources, including the media and the Judiciary, have not announced these four executions. It is not clear whether these prisoners received a fair trial or had access to a lawyer.
UN Seeks to Stop One Imminent Execution in Iran, but Others Face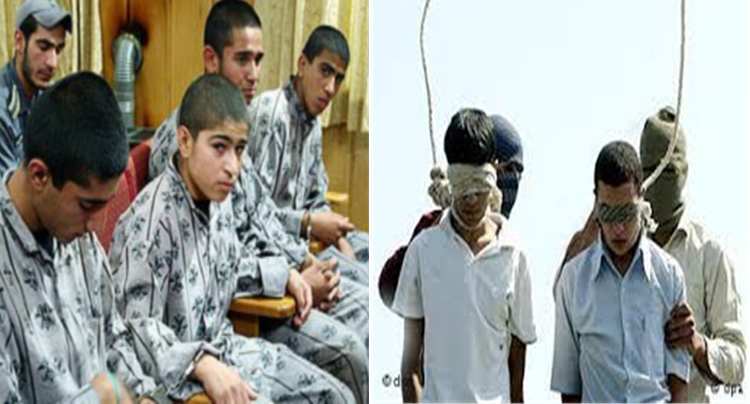 Iran News Update
INU – On Tuesday, Voice of America News reported that the United Nations had undertaken efforts to stop the execution of an Iranian inmate who had been sentenced to death when he was only 15 years old. The execution of juvenile offenders is a clear violation of international conventions on human rights and the rights of the child, both of which Iran has signed and ratified. Yet the judiciary of the Islamic Republic continues to defend the practice, upholding juvenile death sentences and affirming the maturity and legal responsibility of the condemned even when international pressure has led to those cases being reviewed or re-tried.
The present case involves Sajad Sanjari, whose death sentence was handed down in 2012 after he was accused of fatally stabbing a man. Sanjari claimed that the incident was case of self-defense against an attempted rape, but this argument was rejected by the courts. Barring the success of the UN campaign, the young man now stands to become the first juvenile offender to be executed in 2017. Voice of America notes that at least five juvenile offenders were executed last year and that at least 78 people are currently on death row in Iran for crimes they allegedly committed while younger than 18. It also points out that the actual figures may be much higher than these, given the often secretive nature of Iran's judicial proceedings.
Iran- Terrorism Activities (Middle-East)
VOA Clip: OIAC Senate Briefing on "New Administration
and Iran Policy Options", Senate Kennedy Caucus, Dec 8, 2016
[/vc_column_text]
[/vc_column][/vc_row]
Senator John McCain at OIAC event
British navy to lead Gulf 'war games' amid Iran tensions"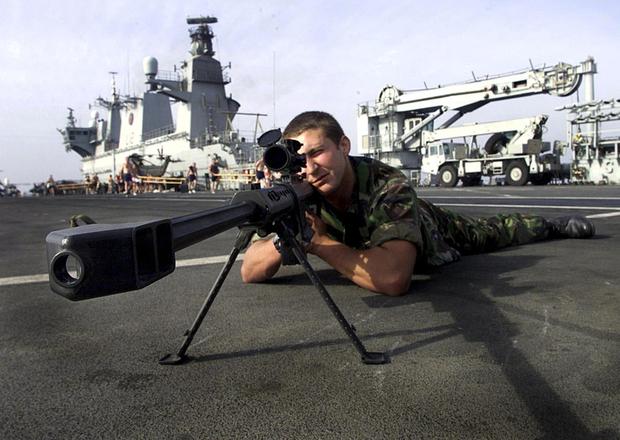 Middle East Eye
A Royal Navy-led strike group of American, British and French warships is preparing for "war games" in the Gulf, including a simulated confrontation with Iran, amid ongoing disputes with Tehran's naval forces and bellicose rhetoric against the country by the new Trump administration.
Exercise Unified Trident, due to begin next week, has been planned for some time but is the first major deployment of British and American warships in the area since Donald Trump entered the White House.
US Navy warships from the strike group have been involved in a string of confrontations with Iranian forces in recent months, including an incident earlier this month when destroyer USS Mahan fired warning shots at four fast-attack Iranian patrol boats.
US Lawmakers Promise Iranian Opposition Group Tougher Action Against Iran"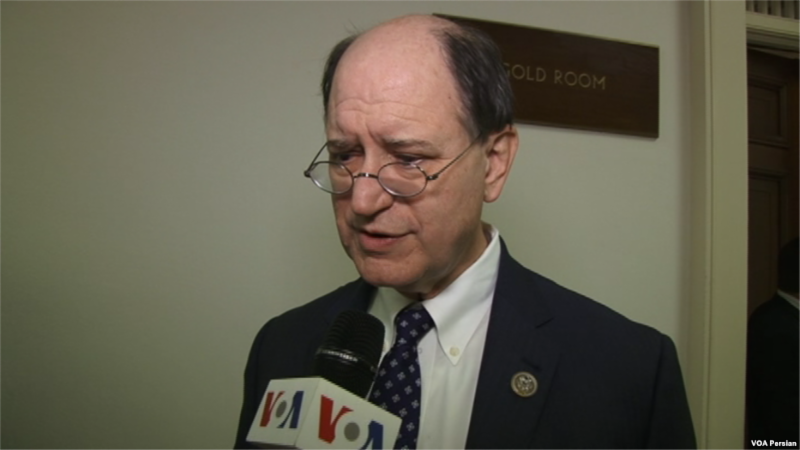 VOA News
WASHINGTON –
A bi-partisan group of U.S. lawmakers has told an Iranian opposition group that it will press for tougher U.S. action against Iran's Islamist rulers, as Tehran awaits word on whether President Donald Trump will follow through on campaign pledges to take a similarly tough stance.
The half-dozen Republican and Democratic House members made the pledges to the Organization of Iranian-American Communities (OIAC) on Tuesday. OIAC, which is allied to exiled Iranian dissident movement Mujahedin-e Khalq or MEK, had invited the lawmakers to speak at a gathering in Washington's Rayburn House Office Building, as part of the group's years-long efforts to lobby Congress.
Russia Enlists Iran to Enforce Syrian Truce Amid Tensions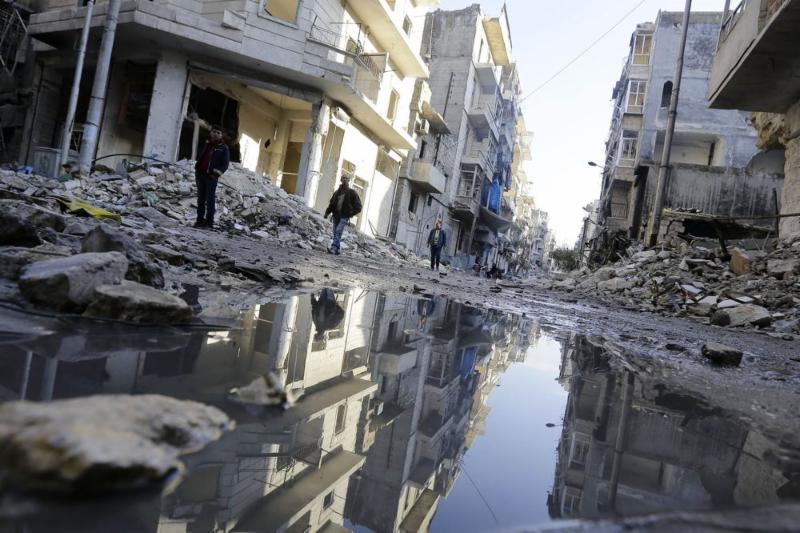 Bloomberg
Russian-led talks on Syria ended with agreement Tuesday to bolster a cease-fire even as apparent tensions with Iran, a staunch supporter of Syrian President Bashar al-Assad, threaten to hold up efforts to end the six-year civil war.
Russia and Turkey included Iran to set up "a trilateral mechanism to observe and ensure full compliance with the cease-fire" established last month, the countries said in a joint statement at the end of two days of negotiations in the Kazakh capital, Astana. The three nations will set up a joint military monitoring center on Syria in Astana.
Iranian opposition deserves new administration's attention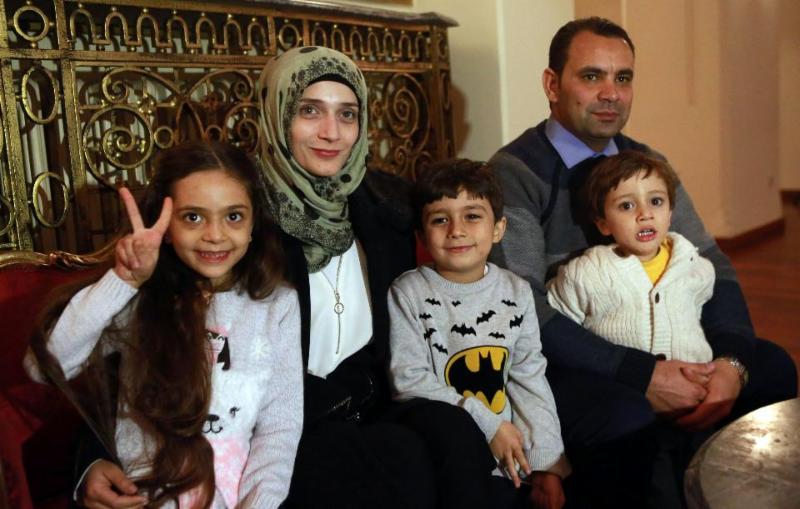 Columbia Tribune
As the Donald Trump presidency gets underway, there will be a good deal of lingering uncertainty about the nature of some of his policies.
Internationally, Iran remains one of the most critical challenges to U.S. strategic interests and foreign policy. The final form of Trump's policies on Iran will depend in part on the new information and insight he becomes privy to as president.
Put simply, many people will be trying to bend the ear of the new president in the days ahead. And the public should be aware of some of those efforts and the motives behind them. Where those motives are pure, the public ought to strive to support the efforts. One such effort came in the form of a very rare bipartisan letter sent to the president-elect on Jan. 9 and signed by 23 figures from America's political, military and intelligence communities.
Iran- Nuclear Activities
Bi-partisan Members of Congress and OIAC Call for Review of U.S. Iran Policy
PR News Wire
WASHINGTON, Jan. 26, 2017 /PRNewswire-USNewswire/ — Organization of Iranian American Communities (OIAC) hosted a Congressional briefing to offer its recommendations for the new administration on U.S. policy approach towards Iran.
Before a packed House briefing room and members of the media, senior bipartisan members of Congress called for urgent U.S. government action to hold Iranian regime accountable for its egregious human rights violations and its support for international terrorism.
Congresswoman Ileana Ros-Lehtinen (R-FL), reminded the audience that, "We've got a new administration taking office and this is a great time to review our policy."
Elliot Engle (D-NY), Foreign Affairs Committee's Ranking Member described the Islamic Revolutionary Guard Corps (IRGC) as a "horribly evil" entity, adding, "We are all united in this; democrats, republicans; we're all united because we won't stop until we see a free Iran."
The United States needs, "to work forward and walk forward and aggressively to help the pro-democracy movement in Iran, … helping those who would replace the mullahs," representative Dana Rohrabacher (R-CA) underscored. Congressman Ted Poe (R-TX) noted that Iranian regime's supreme leader is at war with mankind but is, "first at war with his own people – your families, your friends in Iran, anyone who speaks against the ayatollah."
After Iran's nuclear pact, state firms win most foreign deals

Reuters
When world powers agreed in 2015 to lift sanctions on Iran in return for curbs on its nuclear program, the deal's supporters in the United States, Europe and Tehran hoped renewed trade and investment could boost Iran's private sector and weaken the state's hold on the economy.
But a Reuters review of business accords reached since then shows that the Iranian winners so far are mostly companies owned or controlled by the state, including Iran's Supreme Leader, Ayatollah Ali Khamenei.
Of nearly 110 agreements worth at least $80 billion that have been struck since the deal was reached in July 2015, 90 have been with companies owned or controlled by Iranian state entities, the Reuters analysis shows.