Donation
(a 501 ©(3) Tax deductible)
Please click on the link below to
Your donation will help OIAC advocates for a democratic, secular and non-nuclear government in Iran. Founded on the respect for human rights, gender equality, religious and ethnic tolerance, as wells as social, economic justice, and security for America. Our goal is to organize Iranian-American communities in the United States to promote these values.
Thank You,
OIAC: "Proud of Our Political Campaign"
Iranian-American Cultural Association of Missouri: As Iranian-Americans We Are Proud of Our Political Campaign
OIAC
LOUIS, – As leaders of the Iranian American communities in California, Texas, and Missouri, we condemn the recent venomous and defamatory propaganda by a handful of discredited apologists of the murderous regime in Iran against us and former U.S. officials who addressed scores of conferences and seminars we organized on U.S. policy on Iran.
Our community members are very successful and taxpaying professionals, who came to this country after enduring unspeakable brutality and hardships at the hands of the ruling theocracy. Many of us have lost family members due to repression in Iran, and many have relatives among the ranks of the main Iranian opposition movement, the Mujahedin-e Khalq (MEK), which for nearly a decade enjoyed the protection of U.S. Military in Iraq. After the U.S. withdrawal, they were repeatedly targeted by the Iranian regime sponsored terrorist attacks in Camps Ashraf and Liberty in Iraq, before finally resettling in Europe earlier this year.
US Senate New Administration & Iran Policy Options December 8, 2016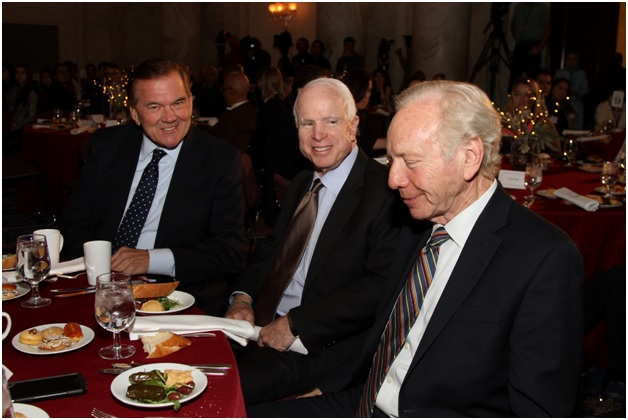 OIAC
Welcome to the historic Senate Kennedy Caucus Room and thank you for being here. My name it Tim Ghaemi, and I am the president of the Colorado Iranian American Society. On behalf of the Organization of Iranian-American Communities, OIAC, first and foremost, allow me to congratulate the advent of the Christmas and wish you all a joyous and happy holiday season.
Our communities have worked very closely with our representatives in a bi-partisan way, which speaks to the three-decade-long bi-partisan support for the Iranian opposition, particularly the MEK.
Our community members who have been active in over 40 states, came to this country after enduring unspeakable brutality and hardships at the hands of the ruling theocracy.
We have striven for the establishment of a secular, democratic, and non-nuclear republic in Iran, which also best serves the national security of the United States as well as global peace and security.
Iran- Human Rights (Women, Minorities, Ethnics)
Inside Iran's regime: Student tortured for FIVE years ESCAPES to tell of horror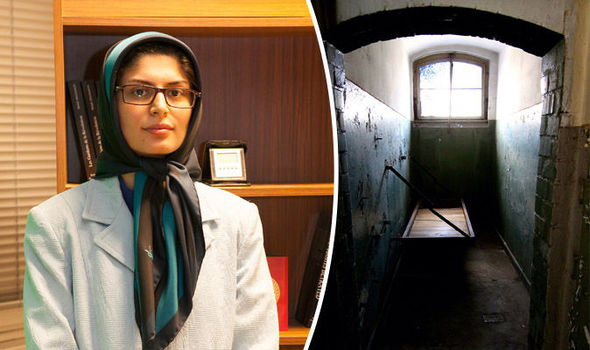 Express
Shabnam Madadzadeh, 29, was kept in a tiny cell, beaten and interrogated during her agonising years behind bars.
The activist was forced to listen from solitary confinement as female inmates were raped, before she was made to watch male guards beat and electrocute her brother Farzad as they ordered her to tell them about opposition group the People's Mojaheidn Organisation of Iran (MEK).
Intelligence authorities charged the siblings for speaking out against Iran's regime, with Ms Madadzadeh arrested in 2009 on her way to Tehran's Tarbiat Moalem University where she studied computer science.
10 prisoners executed by Iranian regime in one day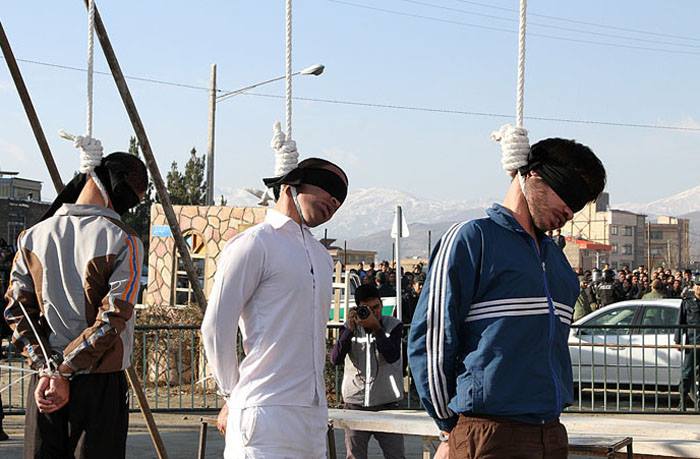 Freedom Messenger
On Sunday, December 11, Iran regime collectively hanged 10 prisoners in western Tehran, Gohardasht prison. Victims were transferred to solitary confinement yesterday.
It is noteworthy that almost three weeks ago in a statement by the Secretariat of the National Council of Resistance of Iran on November 23, 2016 was announced that on the same day Iran regime had publicly hanged four young people collectively in the Qeshm Island in Hormozgan province.in the same statement it was mentioned, Hassan Norouzi, a member of the regime's Parliament in a shocking confession had stated: "5,000 people aged 20 to 30 years old are on death row. Most of them are first-time drug offenders" (Mehr state run news agency – November 23).
Iran: political prisoners continuing hunger strike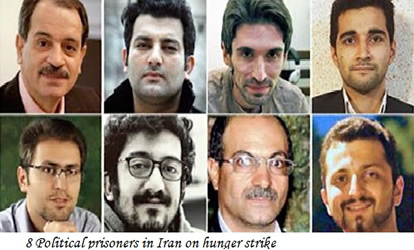 Iran Freedom
Political prisoner Rasoul Razavi in Iran sent a short message on Tuesday, November 15thexplaining how he has ended his 44-day long hunger strike in Karaj Central Prison, west of Tehran. Other reports indicate political prisoner Vaheed Nasiri has on the 31st day of his hunger strike been transferred to solitary confinement in ward 240 of Tehran's notorious Evin Prison. Political prisoners Hossein Rajabian and Ali Shariati have been transferred to hospital due to kidney failures. Other prisoners on hunger strike are all continuing their protests.
Nasiri has been condemned to 8 years behind bars for "insulting the sanctities, insulting the leader (Iranian regime supreme leader Ali Khamenei) and propaganda against the establishment." However, 13 months after this ruling he has yet to receive any word from an appeals court.
Iran: Two Prisoners Executed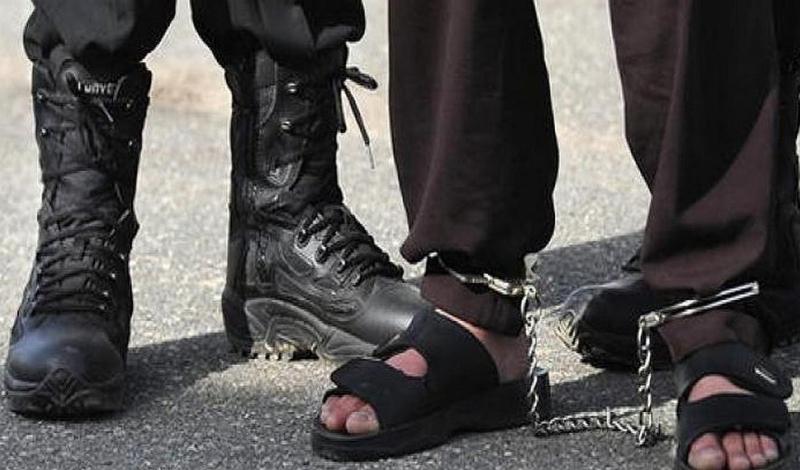 Iran Human Rights
Iran Human Rights (DEC 7 2016): A prisoner was reportedly hanged at Dizel Abad Prison (Kermanshah province, western Iran) on Tuesday December 6 on murder charges, and a prisoner was reportedly hanged at Salmas Central Prison (West Azerbaijan province, northwestern Iran) on Wednesday December 7 on drug related charges.
The human rights news agency, HRANA, has identified the prisoner hanged at Dizel Abad Prison as Ali Akbar Karami. According to HRANA, Mr. Akbar Karami had turned himself in to Iranian judicial authorities two months after allegedly committing murder about three years ago.
Ali Chartagh is the name of the prisoner who was reportedly hanged at Salmas Prison, according to HRANA and independent sources close to Iran Human Rights.
IRAN: FURTHER INFORMATION: IRANIAN FILMMAKER JAILED, AT RISK OF FLOGGING: KEYWAN KARIMI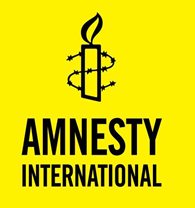 Amnesty International
Iranian filmmaker Keywan Karimi was jailed on 23 November after being summoned to start serving his prison sentence. The authorities have told Keywan Karimi they also intend to carry out his flogging sentence of 223 lashes. He is a prisoner of conscience.
Amnesty : Help free eight prisoners of conscience in Iran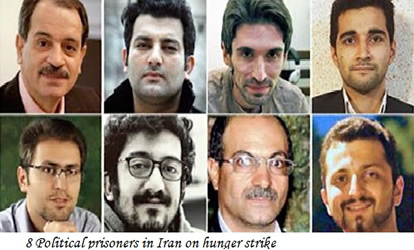 Iran Freedom
Eight prisoners of conscience in Iran – among them human rights defenders, activists, artists and teachers – have gone on hunger strike to protest against their imprisonment. Their health is deteriorating fast – join us to call for their immediate and unconditional release.
Mohammad Ali Taheri, spiritual teacher Iranian prisoner of conscience Mohammad Ali Taheri has completed his five-year prison sentence and all other charges against him have been dropped – but still he is detained. Under Iranian law, this is illegal. His sentence was for "insulting Islamic sanctities" through establishing a spiritual doctrine and group called Erfan-e Halgheh, and he served it entirely in solitary confinement.
Iran- Terrorism Activities (Middle-East)
What Iran without Ayatollahs mean?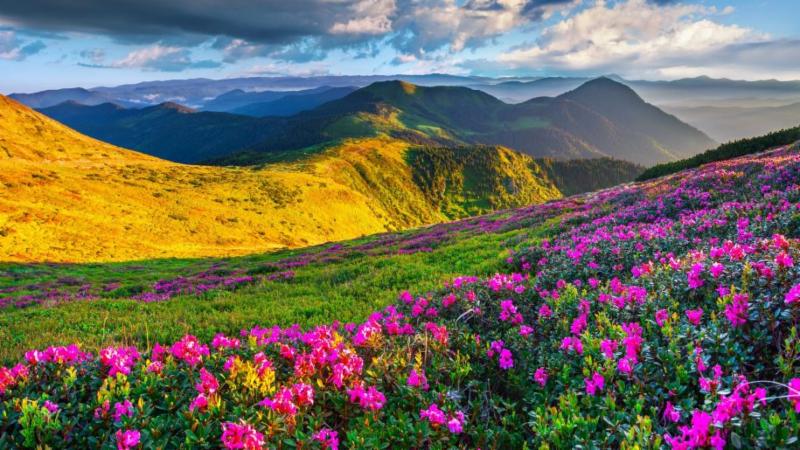 Al Arabiya
On Iran's Student Day, students from various universities from all over the country took to the streets to protest. Disenchantment with the ruling Shiite clerics in the Islamic Republic is high. Iran has a very young population – approximately 60 percent of Iran's 80 million population is under 30 years old.
This means the majority of the population was born after the Islamic Revolution of 1979. Many are highly-educated, technologically savvy, secular, Westernized, as well as disaffected and disenchanted with the current cleric political establishment in the Islamic Republic.
They have aspirations for a representative, inclusive and democratic system of government where the Shiite cleric establishment plays no role in the destiny, major decision-making and political affairs of their nation. Many Iranians argue that a democratic system of governance will significantly improve their living standards, social justice, human rights, rule of law, and their global image.
This issue begs the question, what does an Iran without the cleric's governing mean regionally and globally, from the geopolitical, strategic, and economic landscapes?
If the Iran Regime Be Toppled, There Is Hope for Peace in Iran, the Middle East and the World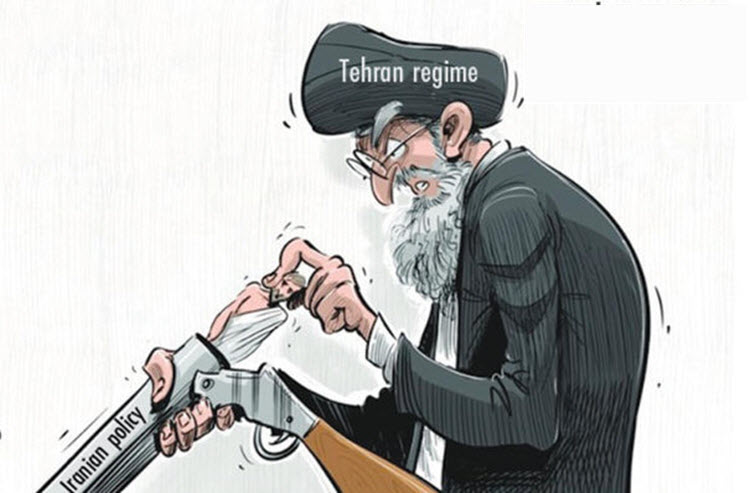 Iran Focus
Political scientist Dr. Majid Rafizadeh has written an op-ed positing the idea of Iran without the Regime.
He highlights the recent Student Day protests in which students across Iran protested human rights abuses and the imprisonment of political prisoners.
The majority of Iranians, some 60% of the population, are under the age of 30 and have never lived under anything but the mullah's Regime; they are highly educated, believe in a secular, democratic government and are disaffected with the barbaric regime they live under. So, if the mullahs are overthrown and replaced with a democratic government, what will Iran look like and where will it stand on the world stage?
Well to find that out, we need to know where Iran stands currently.
Rafizadeh wrote: "When it comes to its policies towards other Arab nations and the Muslim world, Iran follows six major pillars: Sectarian (Sunni versus Shiite), ethnic (Arab versus Persian), revolutionary (exportation of Shiite Islam), including economic, strategic and geopolitical parameters."
As Aleppo falls, diplomats foresee Iran and ISIS rise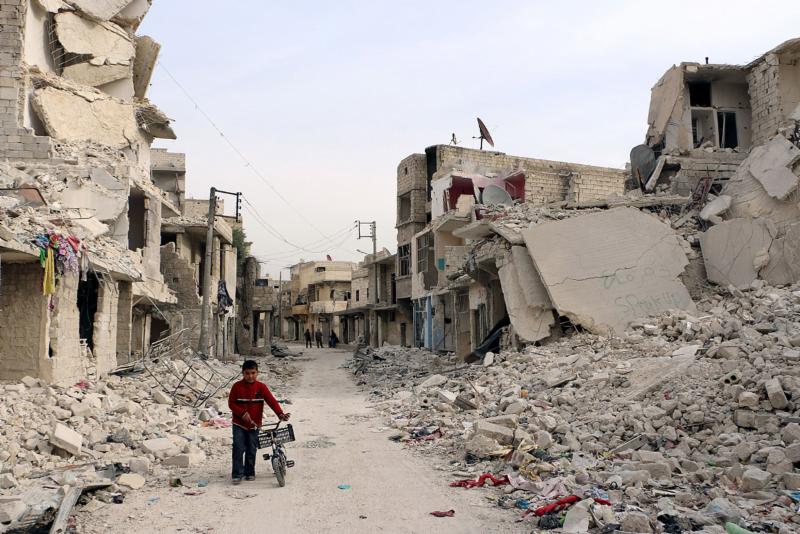 CBS News
"We are witnessing talks that are trying to manage Syrian and Russian victory," a European diplomat said on the condition of anonymity due to sensitivity of the ongoing diplomacy.
Kerry spoke with Russian Foreign Minister Sergey Lavrov Wednesday and again Thursday about one potential arrangement. Technical advisers are set to meet this weekend in Geneva on the matter, while Kerry convenes with a number of high-ranking diplomats in Paris this weekend.
Expectations are low, but the cost of failure is quite high.
"A cessation of hostilities is urgently needed to protect the civilians from Iran and the regime," former Syrian diplomat Bassam Barabandi told CBS News. He has worked closely with the US-backed political opposition.
Without a pause in violence and a pathway out of the siege, thousands of civilians holed up alongside the estimated 9,000 or so Free Syrian Army fighters will face near-certain slaughter at the hands of the notoriously brutal Iranian proxy forces fighting on behalf of the militarily-weak Assad regime. The Shiite militias supported by Tehran are feared even more than Hezbollah, Iran's Revolutionary Guard — or even than Assad's own troops.
Analysis: How Iran advances a 'smiling diplomacy'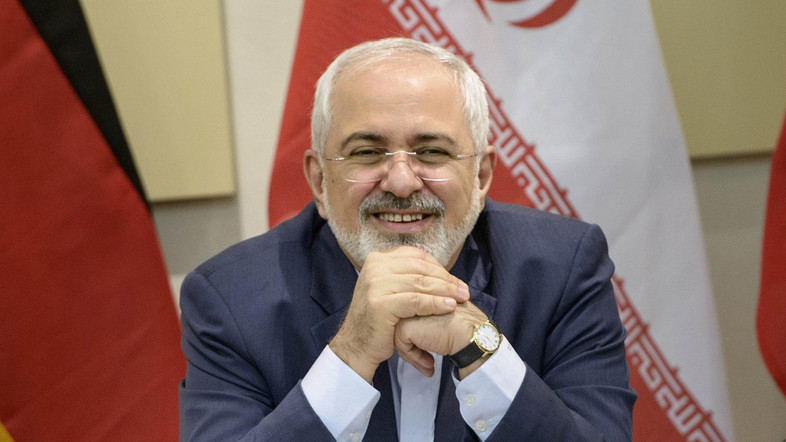 Al Arabiya
As the world watches in horror, Assad's forces, Iranian Revolutionary Guards, Iran's proxy militias and Russian air power continue their assault against Aleppo and the massacre of its civilian population. On Monday December 5, Harakat al-Nujaba, one of Iran's proxies in Iraq that is involved in the Syrian war, released a short clip of Ghassem Soleimani, the commander of Iran's Revolutionary Guards Quds Force, touring Aleppo's frontlines. The broadcast is the latest from the Iranian regimes propaganda push to get the full credit for the potential victory against a city reduced to rubbles, and witness to one of the most barbaric crimes in recent memory.
While Soleimani was touring Syria, the Iranian Foreign minister Javad Zarif, began his tour of Asian countries, advancing Iran's "smile diplomacy" and lecturing his hosts about the merits of peace and presenting Iran as the flag bearer in the struggle against terrorism and violence in the region.
In Aleppo, Russia Continues a Long History

Asharq Al-Awsat
In the past few days Russian media have been full of reports and speculations regarding "the imminent end "of the campaign that President Vladimir Putin has led against insurgents in Aleppo, Syria's second largest city.
The Kremlin controlled Sputnik agency claims that Russia and the remnants of Syrian head of regime Bashar Al-Assad's army plus Lebanese, Iraqi, Afghan and Iranian "volunteers" controlled by Tehran are about to "finish it off."
If that happens, Aleppo, one of Islam's greatest historic centers, won't be the first city of its stature to be "finished off" by Russians. What is happening in Aleppo contains echoes of what Russia, always helped by local "allies" did in a dozen other Islamic cities.
The first in the line of Islamic cities to be" finished off" was, of course, Kazan, capital of the Muslim Khanate that had ruled Russia itself for almost two centuries. Kazan had been found at the start of the 11th century AD as a trading post linking the steppes to the Siberian vastness.
Iran's Shia Militias in Iraq May Be a Graver Threat Than the Islamic State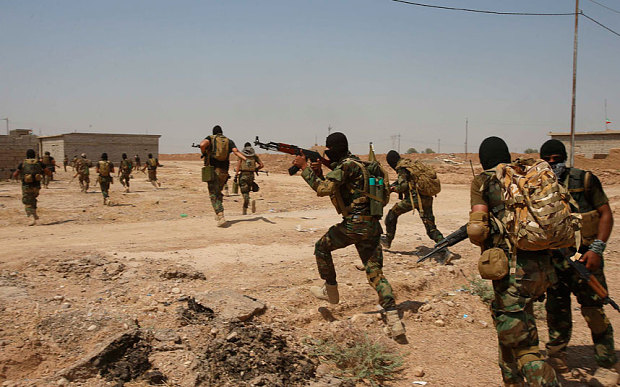 OpsLens
With the Iraqi national army and Shia militias now pushing into Mosul, and Kurdish forces providing support on the outskirts, the downfall of the Islamic State in Iraq seems imminent. While most observers expect the fighting to be fierce, conventional wisdom suggests that the Islamic State will eventually lose out.
Still, even as the hard-lined Sunni group is being pushed out of Iraq, the real battle for control of the country has yet to even begin. In spite of whatever cataclysmic aspirations the Islamic State might have, the group was always destined to be an aberration. The Shia militias controlled by Iran, however, will likely prove to have far more staying power and influence within Iraq. These Shia militias now supposedly fighting to "liberate" Iraq from the Islamic State may, in fact, deliver the country right into the hands of the Iranian regime.
Bi-partisan lawmakers, former senior U.S. officials called for new policy on Iran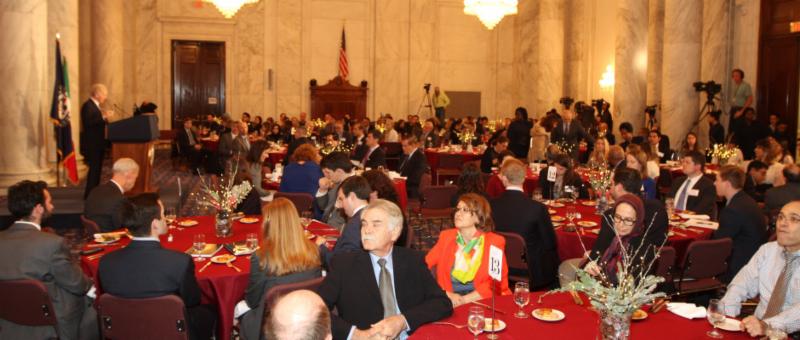 The Media Express
Washington, DC, Dec. 10 – Prominent U.S. lawmakers and former senior government officials expressed hope for a new Iran policy options in the next administration on Thursday. The National Council of Resistance of Iran's President-elect Maryam Rajavi sent a message to the high-profile Senate briefing, rebuking the Iranian regime's behavior and calling for Washington to support the Iranian people and their organized resistance.
Among the speakers on the panel were Senate Armed Services Committee Chairman John McCain (R-AZ), Democratic Sen. Robert Menendez (D-NJ), a longtime member of the Senate Committee on Foreign Relations, former Sen. Joseph Lieberman, the 2000 Democratic candidate for vice president, and former Pennsylvania Gov. Tom Ridge, the first secretary of homeland security. Ambassador Mitchell Reiss, former director of policy planning at the State Department, moderated the event.
In her remarks, Mrs. Rajavi said, "Drying up the swamp of fundamentalism and extremism under the banner of Islam, either Shiite or Sunni, can only be made possible through confronting the Iranian regime, the godfather of fundamentalism and terrorism."
Iran- Nuclear Activities
Ex-Sen. Lieberman 'Hopeful' About Administration Change 'When it Comes to Iran'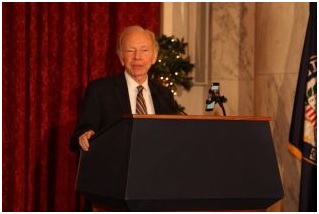 CNS News
(CNSNews.com) – Former Democratic Sen. Joe Lieberman may have supported Hillary Clinton for president, but he told an Iranian-American audience Thursday that he viewed the shift from the Obama to Trump administrations as "hopeful" with regard to U.S. policy on Iran.
"I must be very upfront for those that don't know, I supported Secretary Clinton's candidacy," he said at a Capitol Hill event hosted by the Organization of Iranian American Communities.
"But I'll tell you when it comes to Iran that the change from the Obama administration to the Trump administration is, I think, a hopeful one."
Lieberman said President-elect Donald Trump has called the Iran nuclear deal "a disaster – and I of course agree very much."
How Trump Can Avoid His Predecessors' Iran Mistakes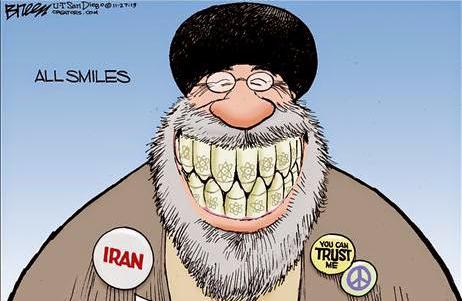 Politico
When he assumes office in January, Donald Trump will inherit a host of foreign policy problems in the Middle East-from civil wars to terrorist insurgencies. But of all the antagonists in the region that he will have to deal with, Iran, an unpredictable foe with its flag planted in Arab capitals from Beirut to Baghdad, is the most consequential. For Trump, a successful foreign policy in the Middle East will hinge on a successful Iran policy.
As the new Trump administration contemplates just what form this policy will take, there are important lessons it can learn from all of its predecessors. Since the advent of the Islamic Republic in 1979, successive administrations-both Republican and Democrat-have wrestled with the theocratic regime, often making the same assumptions and often the same mistakes. To avoid this trap, the new team should absorb the right lessons from this tortured history.
Boeing Seals $16.6 Billion Deal to Sell Jets to Iran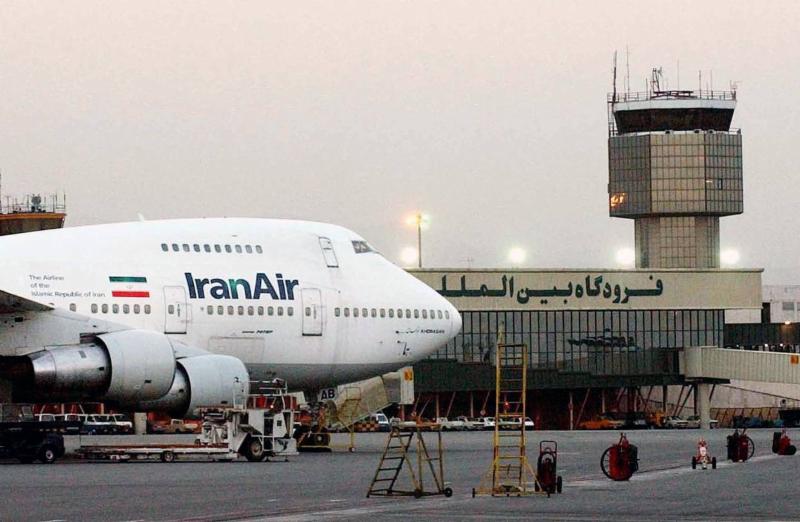 The Wall Street Journal
Boeing Co. completed a deal to sell 80 jetliners to Iran, the first major agreement between a U.S. company and the Islamic Republic since the election of Donald Trump, a critic of closer links between the countries.
The first Boeing 777-300ER long-haul planes would be delivered to Iran Air in 2018 under the deal announced Sunday that carries a list price of $16.6 billion before discounts, though the sale still requires approvals from the U.S. government and lawmakers.
Moody's: A few 'ifs' for Iran's budget plans

UPI
NEW YORK, Dec. 8 (UPI) — Iran's budget plans for the post-sanctions era are supportive of growth, but a Trump administration and oil prices could present obstacles, Moody's said.
Iran received a de facto economic stimulus in January when the United Nations verified compliance with a multilateral nuclear agreement brokered in 2015. Sanctions imposed by the European Union, and some in the United States, have eased as a result and the government started reporting economic growth in early 2016.
Week in Review: Iran's Secret Side Deals May Go Public; A Bad Week for Boycotts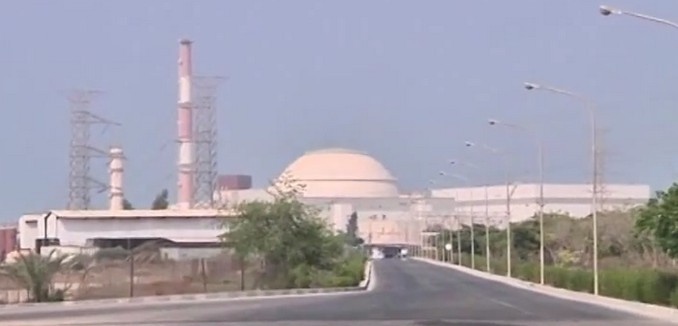 The Tower
Will Obama (or Trump) Release Secret Iran Documents?
Senators from both parties have called on the White House to release documents pertaining to the Iran nuclear deal that are being stored in secured classified facilities despite not actually being classified.
The documents reportedly contain American promises regarding the opening-up of Iran's economy, details of a deal signed to release $1.7 billion to Iran in exchange for the release of American hostages, and exemptions from standard nuclear investigation procedures that Iran received from the International Atomic Energy Agency (IAEA). Those exemptions could allow Iran to possess more enriched uranium than previously thought, which could allow Iran to reduce its "breakout time"-the time it would take to create a single nuclear bomb-to less than a year, a time limit that the deal was supposed to ensure.