Donation
(a 501 ©(3) Tax deductible)
Please click on the link below to
Your donation will help OIAC advocates for a democratic, secular and non-nuclear government in Iran. Founded on the respect for human rights, gender equality, religious and ethnic tolerance, as wells as social, economic justice, and security for America. Our goal is to organize Iranian-American communities in the United States to promote these values.
Thank You,
Iran- Human Rights (Women, Minorities, Ethnics)
Iran Authorities Carry Out 'Eye for an Eye' Blinding Punishment on Eve of Human Rights Talks with EU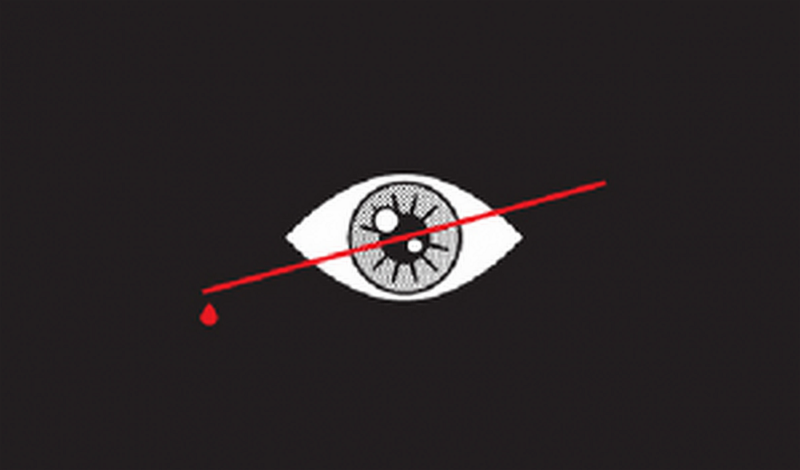 Iran Human Rights
Official Iranian media, including ISNA, have reported on a blinding punishment sentence carried out on Monday November 8 in one of the prisons near Tehran.
Iranian authorities blinded both of the eyes of a man from Qorveh (Kurdistan province), identified as "Mohammad Reza", for allegedly throwing lime into the face of his four-year-old niece in the Sanandaj region and blinding her.
Implementation of this Qisas (eye for an eye punishment) sentence occured on the eve of a new round of talks betwee the Iranian authorities and the European Union. The talks will take place in Brussels where the officials reportedly plan to discuss as part of their dialogue the situation of human rights in Iran.
UN committee flags Iran over human rights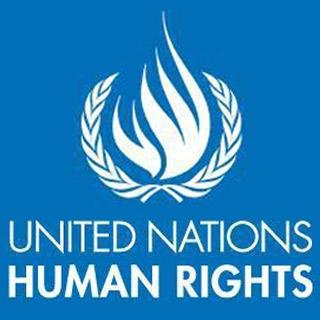 Fox News
UNITED NATIONS – A U.N. committee is urging Iran to cease enforced disappearances and the widespread use of arbitrary detention and has expressed serious concern about severe limitations on freedom of thought, conscience and religion or belief.
The General Assembly's human rights committee approved the measure on Tuesday by a vote of 85 in favor, 35 against and 63 countries abstaining.
The measure welcomed pledges by Iran's president to eliminate discrimination against women and ethnic minorities as well granting greater space for freed of expression.
Tehran shuts schools as thick smog is linked to hundreds of deaths

The Guardian
At this time of the year, citizens of Tehran are accustomed to a thick curtain of fog that falls across the city, veiling everything from the 435 metre-tall Milad tower to the nearby Alborz mountains.
This week, however, the blanket of smog smothering the Iranian capital has been blamed for a string of deaths and prompted unprecedented emergency measures by the city's authorities.
Habib Kashani, a member of Tehran's municipal council, said on Tuesday that pollution in Tehran had led to the death of 412 citizens in the past 23 days, according to the state news agency, Irna.
Bringing an end to the death penalty in Iran,The silent suffering of Iran's children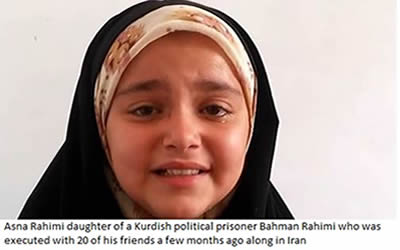 Iran Freedom
By: Donya Jam – In the first eight days of November, reports indicate twenty one prisoners were executed. Between November 9-10, another seven prisoners were sent to the gallows. Hundreds of ordinary and political prisoners have been executed since the start of 2016 and since the Iranian regime came into power in 1979, more than 120,000 souls have been taken.
The hands of this regime are drenched with the blood of thousands of Iranians. If you're familiar with Iran's judicial system, you'd know that majority of these prisoners didn't even receive proper due process like the fathers of Asna Rahimi and Sara Bolaghi. Asna and Sara are symbolic of the pain of all children and anyone who has ever lost a parent or loved one in the brutal executions occurring in Iran. I will never forget their painful stories.
In a video message, Asna Rahimi, an 11-year-old girl shared her heartbreaking story. She is the daughter of Bahman Rahimi, a Sunni political prisoner that was executed in August 2016 along with 19 others.
Iran: Suicide fears for ailing British-Iranian prisoner of conscience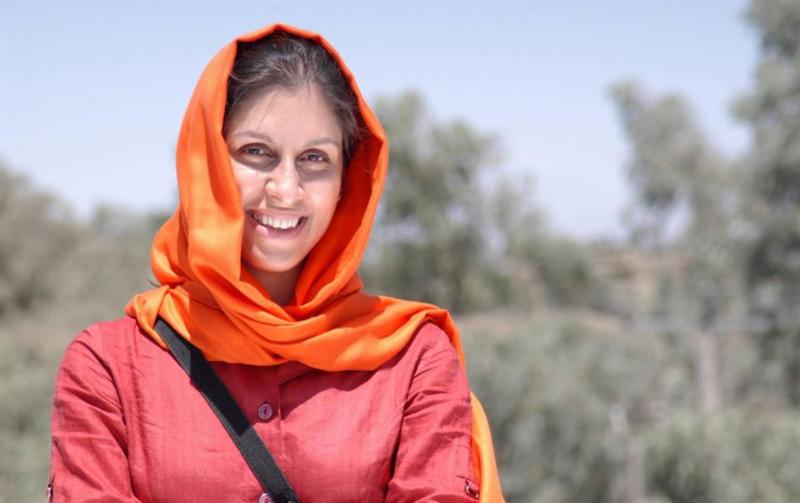 Amnesty International
Fears are growing for the physical and mental health of Nazanin Zaghari Ratcliffe, a British-Iranian charity worker who is serving a five-year prison sentence in Iran, convicted of "national security" charges after an unfair trial, said Amnesty International today.
Her husband, Richard Radcliffe, told the organization that her health has sharply deteriorated in recent weeks and she has even contemplated suicide. She became so unwell that the authorities arranged an emergency family visit for her today. She is suffering from heart palpitations in addition to pain in her hands, arms and shoulders and blurred vision. She also began a hunger strike on 13 November to express her despair over the prospect of never being released.
Iran- Terrorism Activities (Middle-East)
More than 250,000 in Eastern Aleppo could die after the next 20 days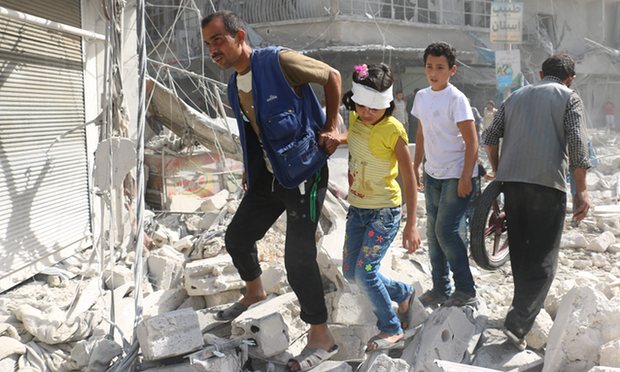 The Washington Post
Today, more than 250,000 Syrians remain trapped in besieged eastern Aleppo with limited access to food, clean water and medical supplies. Living under constant aerial bombardment, residents in the eastern part of the city have nowhere to go. Eastern Aleppo is expected to run out of food and medical supplies in 20 days or less, after which we risk losing more than a quarter-million people to mass starvation and restricted access to lifesaving medical care.
The Impunity Of Iranian Regime must End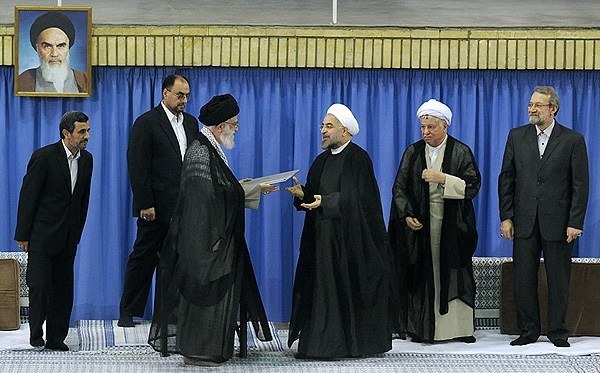 The Hill
The biggest massacre of political prisoners since World War II was carried out in Iran in 1988. The Iranian regime as a whole and many senior officials in power today were the perpetrators. The indiscriminate murder of 30,000 prisoners of conscience was ordered by the regime's then-supreme leader Khomeini and carried out by members of "death commissions" set up around the county.
Many of these prisoners had already completed their sentences but were executed without fair trials in 1988 simply for their beliefs and support for the main opposition group Mujahedin-e Khalq (MEK). The victims included men, women and even teenagers. Some of the women were pregnant at the time of execution, according to the regime's second highest official at the time, Ayatollah Hossein-Ali Montazeri.
those aligned with Saudi Arabia, replacing Syria as Lebanon's chief foreign power broker.
Arbaeen pilgrimage and Iran's regional ambitions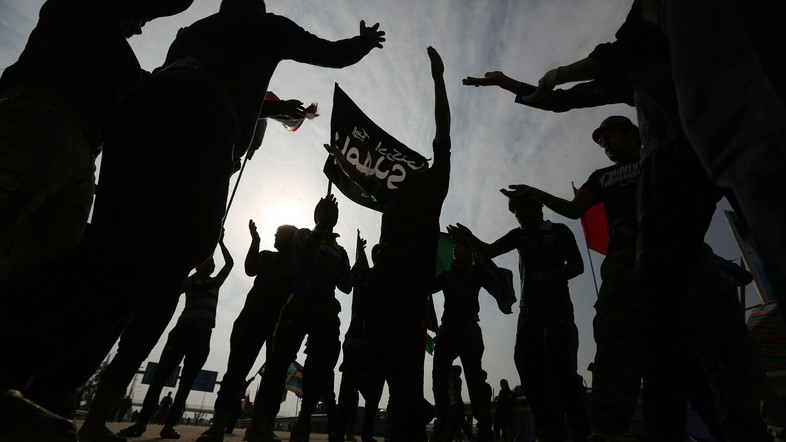 Al Arabiya
On November 20, 2016, millions of Shiite Muslims will gather in Iraq's holy city of Karbala to mark Arbaeen, a religious ritual that commemorates the end of the 40-day mourning period for the killing of Imam Hussein, Prophet Muhammad's grandson. According to official sources, Arbaeen attracted nearly 17 million pilgrims last year, the majority of whom were Iraqis with close to one Million Iranians participating in the event. Some pilgrims march the 80 Km distance from the city of Najaf to Karbala.
As Arbaeen continues to grow as the most important religious ceremony in the world and a show of force for the Shiite community, the Iranian regime has been trying to gradually take the control of this event and utilizing it for its domestic and regional goals, specifically to solidify its influence in Iraq and dominate the Shiite world.
Iranian Missiles Productions Not Limited To Syria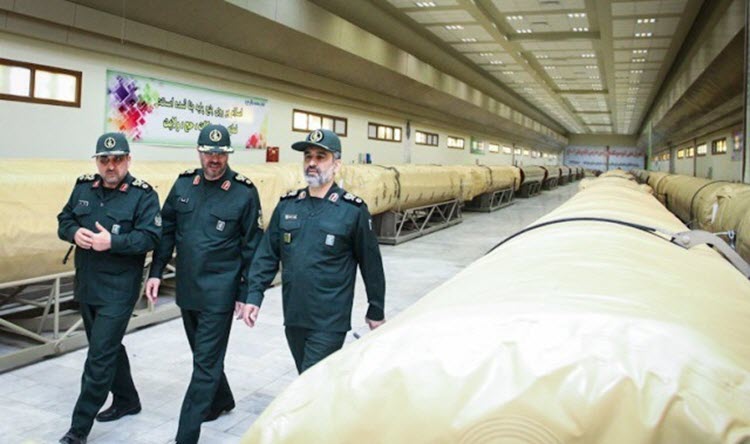 Iran News Update
In an article for Asharq al-Awsat, by Adil Alsalmi, he writes that two days after it was re-vealed by Iran's Chief of Staff, that production of ballistic missiles over the past few years has shifted to Aleppo, the advisor to Iranian Foreign Minister Mohammad Javad Zarif, Hussein Sheikh al-Islam, said that missile production is not limited to Syria. Ac-cording to Iran's judiciary system news agency Mizan, he stated that Iran's missiles are manufactured in several countries, to prevent what he called "the Israeli threat."
Sheikh al-Islam did not specify which countries are producing missiles, but hinted that Iraq is among those countries, stressing Khomeini's slogan, "The road to Jerusalem passes through Karbala." Sheikh al-Islam served as Iran's ambassador to Syria be-tween 1998 and 2003, before becoming advisor on Arab affairs, and later on advisor to Iranian Foreign Minister Mohammad Javad Zarif. Iran deployed a number of missiles at several areas so that Israel won't consider attacking Iran, according to Sheikh al-Islam.
Iran- Nuclear Activities
The Treatment of Dual Nationals Under Ahmadinejad and Rouhani

OIAC
With recent talks of Iran's previous president Mahmoud Ahmadinejad running again in the 2017 election, comparisons of Ahmadinejad's "hardline" presidency and Rouhani's "moderate" tenure are increasingly popping up in the media.
This contrast of the hardliner and the moderate, we believe, is without justification, as Rouhani's presidency has been rattled with human rights violations and oppressive military tactics comparable to, and reminiscent of, Ahmadinejad's time in office. One area where this similar hard line approach is the most prevalent is in the country's treatment of dual nationals in each president's respective terms. Not only is Rouhani's presidency guilty of unfair arrests, torture and suspicion of dual nationals, it is arguable even more guilty of mistreatment of dual nationals than the "hardliner" Ahmadinejad's himself.

The Future of Democracy in the Muslim World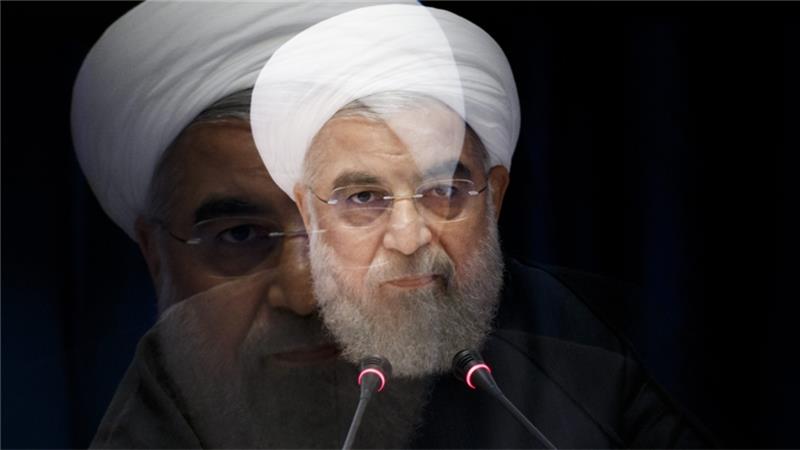 AlJazeera
Rouhani ought to be ashamed of himself in objecting to the US election when the last two Iranian presidential candidates who dared to question the very rigged system that now calls him president, Mir-Hossein Mousavi and Mehdi Karroubi, are still under house arrest and mostly incommunicado.
Rouhani is confusing himself and the entire undemocratic, theocratic, ideologically infested regime that has produced his presidency, with the democratic will of the Iranian people that has every right to denounce this horrid US presidential election and learn from it to strengthen its own democratic intuitions – as indeed millions of Americans do.