Iran- Human Rights (Women, Minorities, Ethnics)
OIAC calls for immediate release of all arrested at Pasargadae

OIAC
On Friday October 28, thousands of people, many traveled from cities around the country, participated at a peaceful demonstration on the occasion of the birthday of Cyrus the Great at his tomb in Pasargadae in Fars province in Iran. Cyrus, who ruled in the 6th Century BC, reputedly established the first universal declaration of human rights.
The demonstrators chanted: "Death to the dictator", "Let alone Syria, think of us", "Not Gaza, Not Lebanon, I give my life for Iran", "freedom of thought, impossible under the mullahs" and "Under the clerical regime, we experience only oppression, only war". The rally caused the anger and wrath of the regime's leaders.
14 Prisoners in Imminent Danger of Execution in Western Iran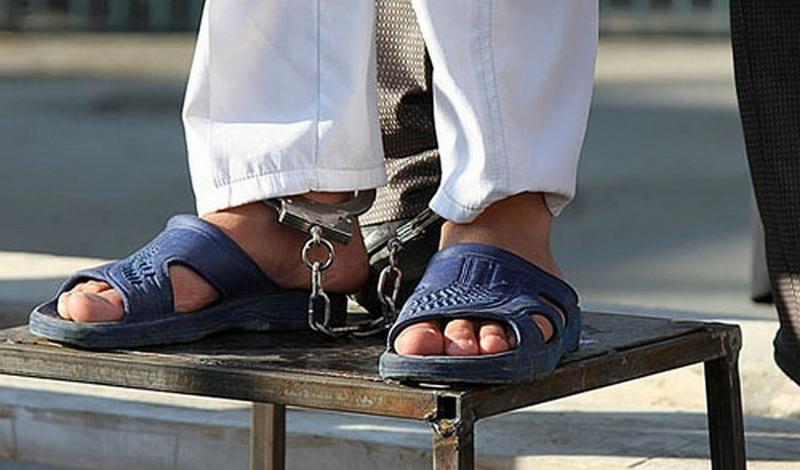 Iran Human Rights
Iran Human Rights (NOV 3 2016): According to close sources, there are a total of 47 prisoners who are currently on death row in Qorveh's central prison (Kurdistan province, western Iran) for murder or drug related charges. Iran Human Rights has obtained the names of 14 of them who are in imminent danger of execution:
1. Reza Samadi (sentenced to death on murder charges)
2. Fayegh Rashidi (sentenced to death for producing crystal meth)
3. Mohammad Rasoul Heydari (sentenced to death on murder charges)
4. Sohrab Ramezani (sentenced to death on murder charges)
5. Hashem Gharaghezloo(sentenced to death on drug related charges)
6. Hassan Kazemloo (sentenced to death on drug related charges)
7. Babak Hassanzadeh (sentenced to death on drug related charges)
Ending Iran's impunity
The Washington Times
The U.N. cannot ignore crimes by the world's leading terror sponsor.
Every parent understands this simple concept: Do not reward kids' bad behavior. But one can only wonder whether, when it comes to international relations and dealing with rogue regimes, our policymakers understand this basic concept.
The case in point is the policy vis-a-vis the Islamic Republic of Iran.
The Iranian regime has imprisoned a British charity worker and sentenced her to five years' imprisonment on bogus national security charges.
Iran: Intelligence Ministry Blocks Release of Maryam Akbari-Monfared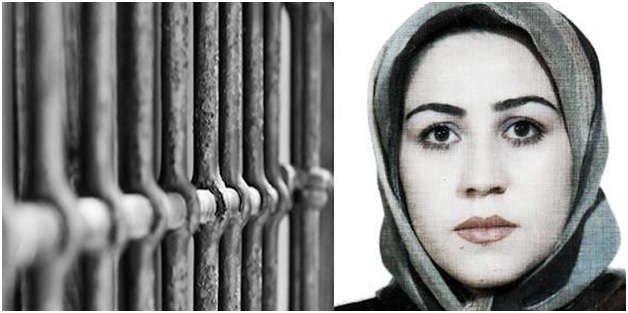 OIAC
Political Prisoner Remains Jailed Two Years After Family Posts $362,000 Bail Amount
OCTOBER 28, 2016
Two years ago the family of political prisoner Maryam Akbari-Monfared posted an unusually high bail amount for her temporary release on furlough, but her husband says Iran's Intelligence Ministry is blocking her release from Evin Prison's Women's Ward, where she has been held since 2009.
"In 2014 they demanded 1.15 billion tomans ($362,000 USD) in bail to grant her furlough," Akbari-Monfared's husband, Hassan Jafari, told the International Campaign for Human Rights in Iran. "So we went ahead and presented the deed to a property and paid for the appraisal, but they have still not allowed her to go on furlough, not even for surgery or to attend [one of our] daughters' first day of school."
Remember the 1998 Massacre of 30,000 political prisoners in Iran"-" Rev. Kay
OIAC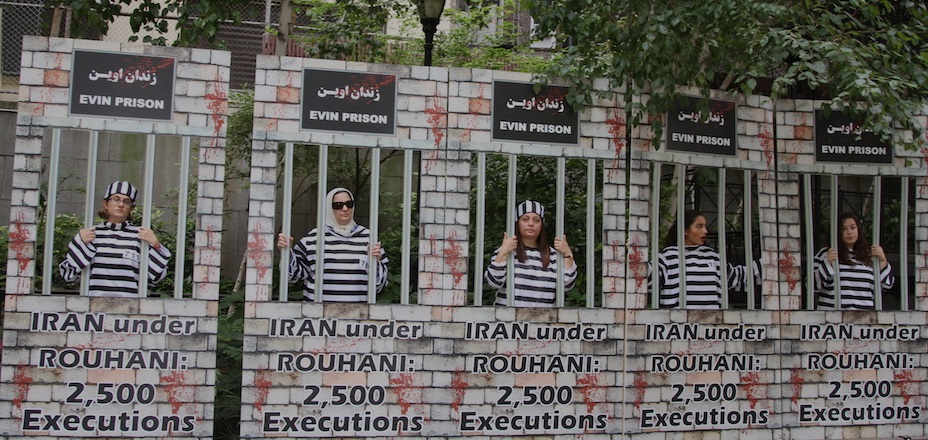 Today we remember the 1998 Massacre of 30,000 political prisoners in Iran. I join members of Iranian American Communities to remember today those who are oppressed in Iran. We ask the UN to hold Iran's leadership accountable for their crimes against humanity. We look to a Free Iran.
(Walter Wink). "Governments are creatures whose sole purpose is to serve the general welfare of the people. And when they refuse to do so, they become diseased."
Iran Is the Second Saddest Country in the World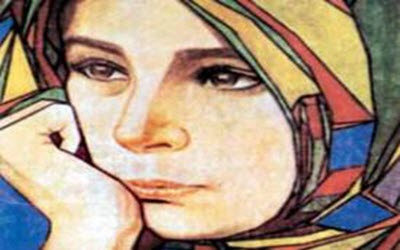 NCRI
The head of Iranian regime's Social Workers Association acknowledged on Wednesday November 2 that following Iraq, Iran under the rule of the Mullahs is the second saddest country in the world.
According to ISNA state news agency, Hassan Mousavi Chalak stated that based on average statistics on social happiness provided by a number of respected International organizations, Iran is not among the happy countries. He added: "among 185 countries, Iran is ranked 105, and regarding the world's unhappiest countries, Iran is at the bottom of the list behind Iraq. We are the second saddest country in the world after Iraq."
Iran- Terrorism Activities (Middle-East)
Iranian opposition: Khamenei ordered Makkah attack
Al Arabiya
President-elect of the Iranian Resistance "strongly" condemned on Sunday the targeting of Saudi's holy city Makkah with rockets launched from inside Yemen on October 29.
Maryam Rajavi said the strikes carried out were under the supervision of Quds Force, and ordered by Iranian Supreme Leader Ali Khamenei.
She referred to the attack as a "declaration of war to all Muslims around the world".
She called for the expulsion of the "anti-human" and "anti-Islamic" regime from the Organization of Islamic Cooperation (OIC), and requested Islamic countries cut relations with the current Iranian regime.
"Even earlier the mullahs' regime spared no effort to conduct crimes and desecration of Makkah and the sacred House of God. Among others were sending explosives to Saudi in 1986, and causing riot and chaos in Mecca in 1987 that took the lives of more than 400 pilgrims. This is the very same regime that did not even hesitate to explode the shrines of Shiite Imams in Mashhad and Samarra in a bid to maintain its infamous reign," Rajavi said.
Lebanon chooses a president supported by Iran and Hezbollah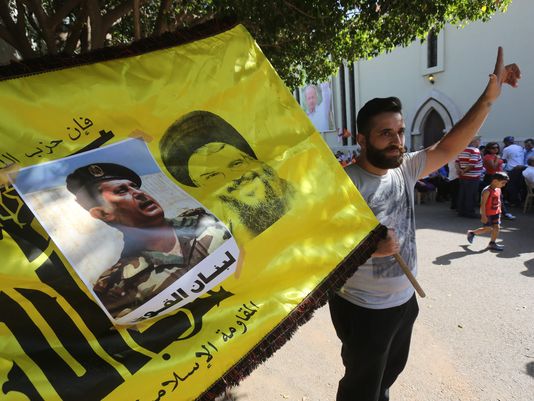 USA Today
Lebanon's lawmakers elected Michel Aoun, an lran-backed politician and former general, as president Monday, ending more than two years the country has gone without a leader.
Aoun, 81, is an ally of Hezbollah, the Shiite militia and political party backed by Iran that has helped Syrian President Bashar Assad survive a five-year civil war on Lebanon's border.
The vote for Aoun, by 83 of parliament's 127 members, shows Iran-backed political factions shouldered past those aligned with Saudi Arabia, replacing Syria as Lebanon's chief foreign power broker.
Military Leader: Iran Sending Elite Fighters Into U.S., Europe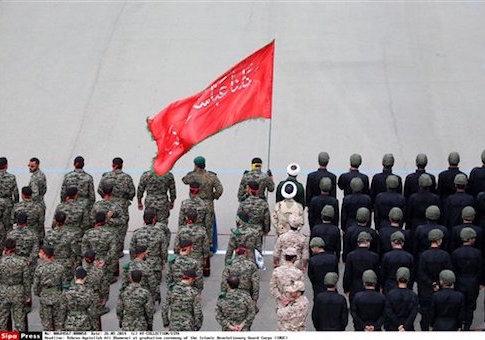 OIAC
IRGC commander: 'IRGC will be in the U.S. and Europe very soon'.
The Iranian Revolutionary Guards Corps, the country's elite military force, is sending assets to infiltrate the United States and Europe at the direction of Iran's Supreme Leader Ali Khamenei, according to recent Farsi-language comments from an Iranian military leader.
The IRGC "will be in the U.S. and Europe very soon," according to the Iranian military commander, who said that these forces would operate with the goal of bolstering Iran's hardline regime and thwarting potential plots against the Islamic Republic.
Iran-trained militias join U.S.-backed campaign on Mosul, flying Shi'ite flags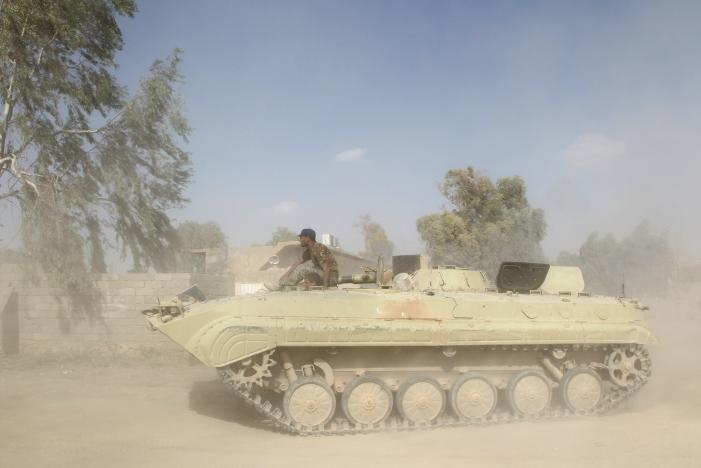 Reuters
Gun trucks and humvees streamed north on a highway heading to Mosul on Sunday flying the banners of Shi'ite militias along with Iraqi flags while blaring religious songs.
The convoys were the first clear sign of a new player on the battlefield in the U.S.-backed offensive to retake Mosul from Islamic State: Hashid Shaabi or Popular Mobilization Forces (PMF), a coalition of Shi'ite militias.
Although it reports officially to Prime Minister Haider al-Abadi, the coalition is mostly made up of groups trained by Iran and loyal to its Supreme Leader, Ayatollah Ali Khamenei.
UN hires Assad's friends and relatives for Syria relief operation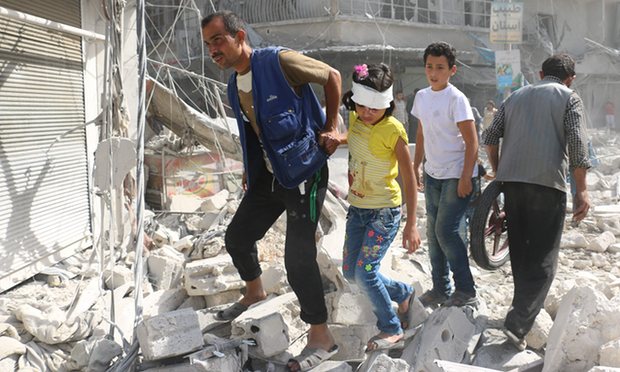 The Guardian
Exclusive: UN insists it remains impartial as leaked documents show relatives of top ministers are on payrolls of relief agencies.
The UN has hired scores of friends and political associates of Syria's president, Bashar al-Assad, as part of its relief operation in the country, according to documents leaked to the Guardian.
The staff lists show that relatives of high-ranking ministers have been on the Damascus payroll of UN agencies, including the refugee agency UNHCR and the World Health Organisation (WHO).
One former UN manager told the Guardian that every UN agency had at least "one person who is a direct relative of a Syrian official".
Iran- Nuclear Activities
Frustrated Europe hopes Clinton win can spur elusive Iran deals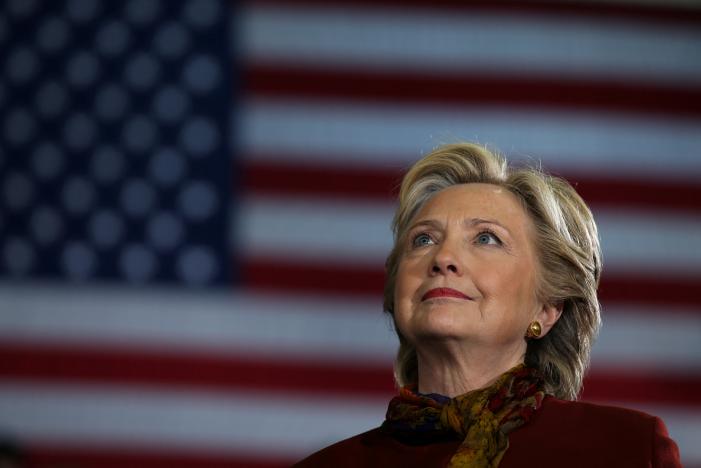 Reuters
After a year of disappointment, European businesses are hoping a victory for Hillary Clinton in the U.S. election next week may help break the logjam that has prevented large-scale Western investments in Iran since the opening of its economy.
While no one in Europe is predicting a flurry of new deals should Clinton defeat her Republican rival Donald Trump on Nov. 8, a win for the Democrat would remove some of the political clouds hanging over last year's nuclear deal between Iran and world powers.
Business groups say this could help fuel a more aggressive push into the Iranian market in 2017, especially in the second half of the year, if a Clinton victory is followed by the re-election of moderate Iranian President Hassan Rouhani next May.
Obama Administration At War With Itself Over Iran Sanctions
Standard Weekly
Guidelines published last month by the Obama administration protect banks doing business with Iran from U.S. sanctions even if their transactions end up benefiting sanctioned entities, according to Secretary of State John Kerry. That stance, experts and congressional sources tell THE WEEKLY STANDARD, is part of an ongoing battle inside the Obama administration over efforts being spearheaded by Kerry to bolster Iran's economy.
Kerry, who was speaking Monday at an event in London honoring both the secretary and Iranian foreign minister Javad Zarif for cementing the nuclear deal last summer that lifted many Iranian sanctions, said that the guidelines told banks they could safely do business in Iran with "no extra due diligence, just normal due diligence… [and] not be held accountable" if their transactions involved organizations like sanctioned parts of Iran's military.