Iran- Human Rights (Women, Minorities, Ethnics)
Iran 'jails dual US-Iranian national Robin Shahini for 18 years'
OIAC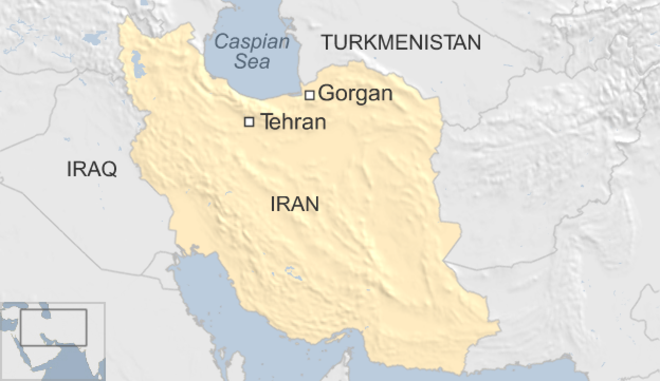 After being sentenced to 18 years for "collaborating with a hostile government", Robin Shahini just laughed. He knows the charges are ridiculous, and we do too. Another dual citizen unjustly arrested in Iran, this time for visiting his sick mother. When will this stop?
Robin Shahini told Vice News in a telephone interview that he had "just laughed" after hearing the sentence.
The 46-year-old graduate student from in San Diego was held in July while visiting his sick mother in Iran.
Protest gathering of thousands of Iranians in Pasargade, site of the tomb of Cyrus the Great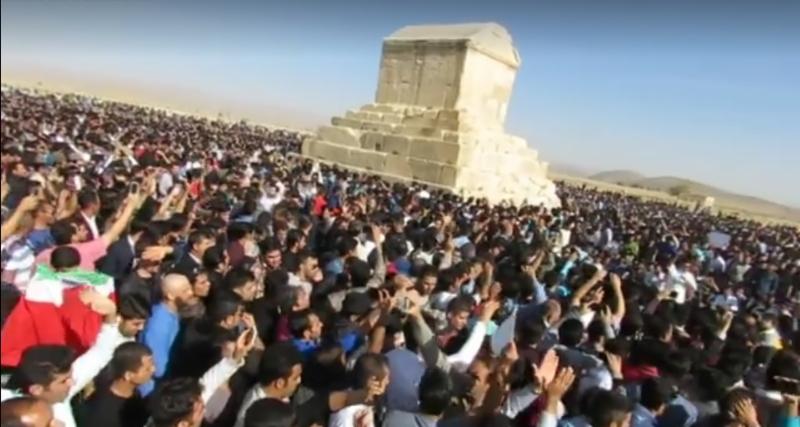 NCRI
NCRI – On Friday morning, October 28, thousands of people from various Iranian cities took part in a protest against the clerical regime's policies in Pasargade, the site of the tomb of Cyrus the Great. The gathering took place on the occasion of his birthday. The protestors described Cyrus as the pride of every Iranian and a foundational figure in the establishment of human rights principles.
Three Turkish citizens executed in Iran Days after Erdogan visit to Tehran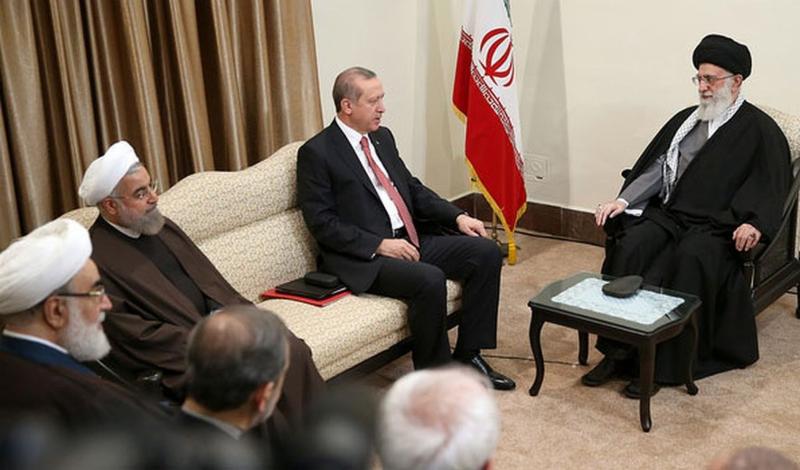 Iran Human Rights
Three Turkish citizens were reportedly executed in Iran 11 days after Erdogan paid an official visit to Tehran.
Iran Human Rights (October 27 2016): Iran Human Rights (IHR) has discovered that three Turkish citizens were executed in Iran last year on April 18, 2015. The executions took place 11 days after Turkish president Recep Tayyip Erdogan arrived in Tehran on an official visit with both Iranian President Hassan Rouhani and Iranian Supreme Leader Ayatollah Ali Khamenei.
According to information received by Iran Human Rights from confirmed sources, the three Turkish citizens were hanged on April 18, 2015 at Mashhad's Vakilabad Prison for alleged drug related offenses. According to close sources, the three men were convicted of drug charges in three separate cases. They have been identified as: Mehmet (Mohammad) Yilmaz, Faruk Güner (46 years old), and Matin (surname unknown at this time).
Iran: Intelligence Ministry Blocks Release of Maryam Akbari-Monfared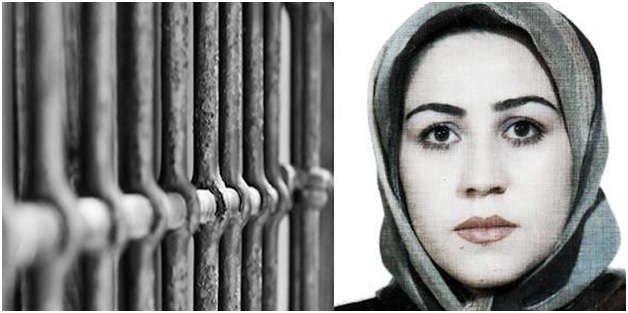 OIAC
Political Prisoner Remains Jailed Two Years After Family Posts $362,000 Bail Amount
OCTOBER 28, 2016
Two years ago the family of political prisoner Maryam Akbari-Monfared posted an unusually high bail amount for her temporary release on furlough, but her husband says Iran's Intelligence Ministry is blocking her release from Evin Prison's Women's Ward, where she has been held since 2009.
"In 2014 they demanded 1.15 billion tomans ($362,000 USD) in bail to grant her furlough," Akbari-Monfared's husband, Hassan Jafari, told the International Campaign for Human Rights in Iran. "So we went ahead and presented the deed to a property and paid for the appraisal, but they have still not allowed her to go on furlough, not even for surgery or to attend [one of our] daughters' first day of school."
Remember the 1998 Massacre of 30,000 political prisoners in Iran"-" Rev. Kay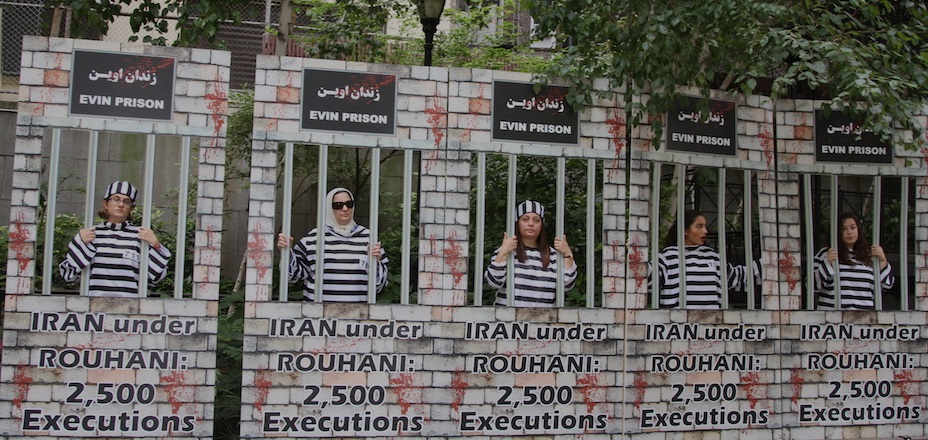 OIAC
Today we remember the 1998 Massacre of 30,000 political prisoners in Iran. I join members of Iranian American Communities to remember today those who are oppressed in Iran. We ask the UN to hold Iran's leadership accountable for their crimes against humanity. We look to a Free Iran.
(Walter Wink). "Governments are creatures whose sole purpose is to serve the general welfare of the people. And when they refuse to do so, they become diseased."
Iran- Terrorism Activities (Middle-East)
Commander of Iranian battalion in Syria killed: reports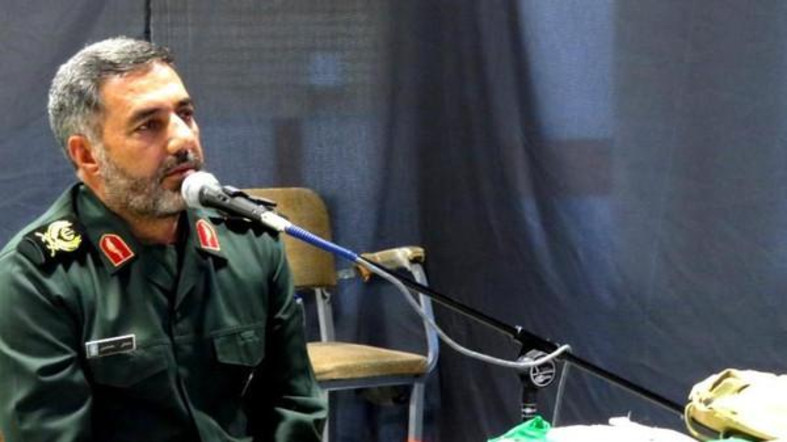 Al Arabiya
Iranian websites said on Saturday that Brigadier General Mohammed Ali Mohammad Husseini, the commander of the commando battalion in the Special Force of the Iranian Revolutionary Guards which is fighting alongside the Assad regime in Syria was killed.
According to the Iranian website Tanweer, the Revolutionary Guard commander in the city of Kazerun in the Fars province also issued a statement declaring the death of Husseini. The statement however did not mention when and where he was killed.
Iranian media outlets said that Husseini, the commander of the Sejad battalion, played a major role in the battles of Nubl and al-Zahraa in Aleppo, north of Syria.
Iran, Russia, Syrian FMs to meet in Moscow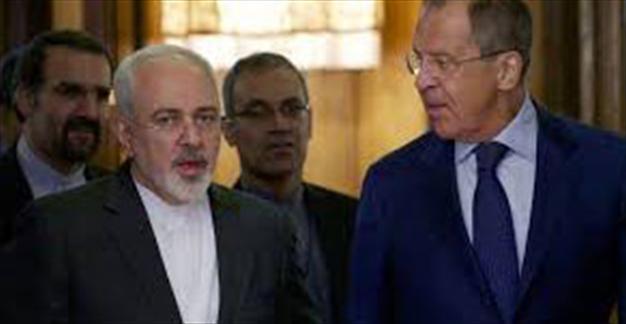 Daily News
The foreign ministers of Iran, Russia and Syria will meet in on Oct. 28 for three-way over the situation in Syria, the Iranian Foreign Ministry said.
Iran's Foreign Minister Mohammad Javad Zarif is expected to also hold a one-to-one meeting with Russian Foreign Minister Sergei Lavrov, Iranian Foreign Ministry spokesman Bahram Ghasemi said late Oct. 26.
Iran and Russia are key financial and military supporters of President Bashar al-Assad's regime.
EU governments put 10 more people under sanctions over the crisis in Syria, targeting high-ranking military officials and senior figures linked to al-Assad, the bloc said in a statement on Oct. 27.
The European Union will publish the names of the 10 people sanctioned on Oct. 28. On Oct. 27 it said only that they were "high-ranking military officials and senior figures linked to the regime."
Amid Syrian chaos, Iran's game plan emerges: a path to the Mediterranean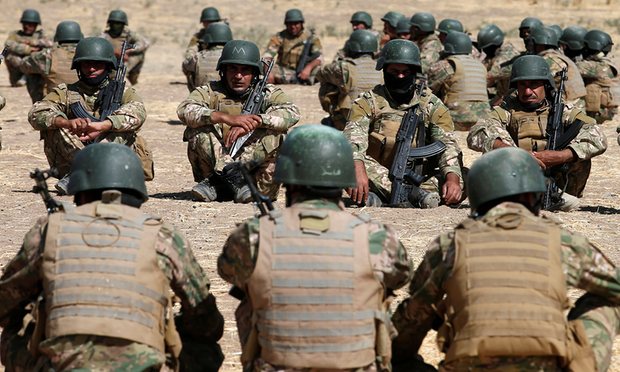 The Guardian
Militias controlled by Tehran are poised to complete a land corridor that would give Iran huge power in the region.
Not far from Mosul, a large military force is finalising plans for an advance that has been more than three decades in the making. The troops are Shia militiamen who have fought against the Islamic State, but they have not been given a direct role in the coming attack to free Iraq's second city from its clutches.
Instead, while the Iraqi army attacks Mosul from the south, the militias will take up a blocking position to the west, stopping Isis forces from fleeing towards their last redoubt of Raqqa in Syria. Their absence is aimed at reassuring the Sunni Muslims of Mosul that the imminent recapture of the city is not a sectarian push against them. However, among Iraq's Shia-dominated army the militia's decision to remain aloof from the battle of Mosul is being seen as a rebuff.
Iran- Nuclear Activities
Iran nuclear deal an unfolding disaster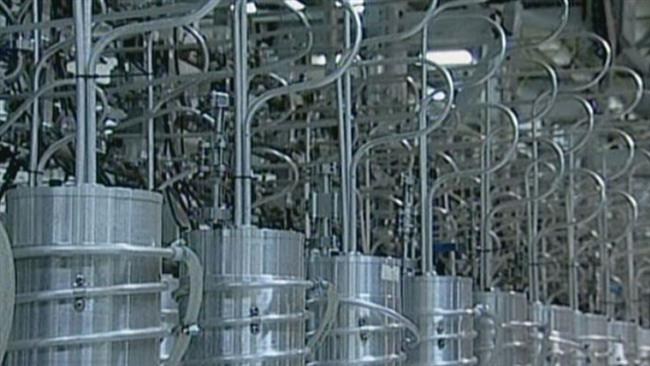 CNN
Despite Iran's efforts to re-enter the oil market, and amid promises two years ago by the country to open up the industry to foreign market after the sanctions against it were lifted, investors are still having difficulty making any real headway in the country.
Oil majors from around the globe have been to Iran to meet with local officials regarding upcoming tenders. Despite that, several representatives and their negotiating teams have said that they were still in the dark about the geology of the oil fields in Iran, and even on the terms of the contracts. They also did not know who their local partners would be, and how soon they would begin to recoup their investments in the Iranian fields.