Iran- Human Rights (Women, Minorities, Ethnics)
Urgent: 10 Drug Death Row Prisoners in Imminent Danger of Execution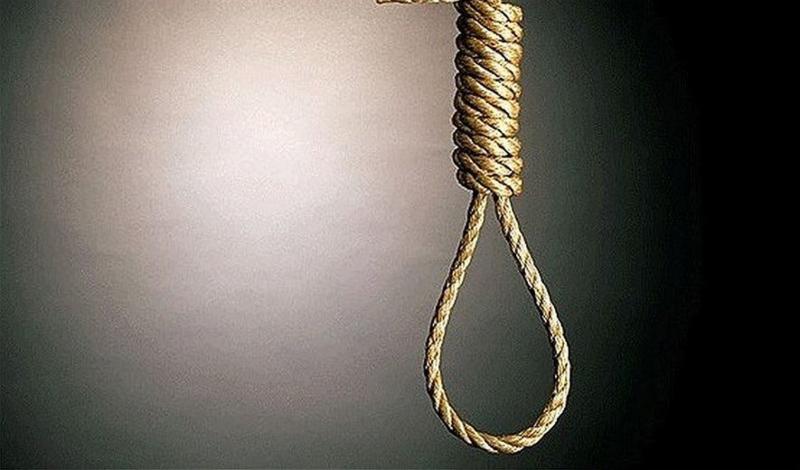 Iran Human Rights
At least 10 drug-related death row prisoners are in imminent danger of execution in Karaj's Ghezelhesar Prison (Alborz province, northern Iran).
Iran Human Rights (October 18 2016): On the morning of Monday October 17, at least ten death row prisoners in Ghezelhesar Prison were transferred to solitary confinement in preparation for their executions.
According to close sources, the prisoners were given their last visit with their families on Monday afternoon. The prisoners are all reportedly sentenced to death for drug-related offenses and may be executed as early as Wednesday October 19.
Iran Human Rights is aware of the names of eight of the prisoners: Abbas Karami, Hamid Saber, Hamid Babaie, Hamid Nazari, Peyman Sabalani, Ganjali Chekezadeh, Reza Sabzi, and Khodameli Pirzadeh.
These prisoners are scheduled to be executed at a time when the death penalty or drug-related offenses is under review in the Iranian Judiciary.
Prominent Iranian human rights activist blocked from leaving country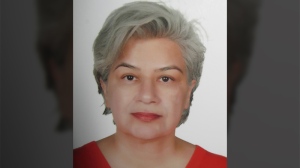 CTV News
UPDATE on Oct. 17: Mansoureh Behkish was subpoenaed to court on the morning of Sunday, Oct. 16. A family member said the subpoena letter was delivered to Mansoureh Behkish in her apartment in Tehran, and she was given five days to show up at Evin revolutionary tribunal court. Background story below.
Iran has once again targeted a prominent human rights activist, who lost six family members to state executions and killings in the 1980s.
Mansoureh Behkish, who's been jailed several times for her past advocacy work, had her passport confiscated indefinitely and without explanation by authorities.
Iran hanging: Fears for child bride Zeinab Sekaanvand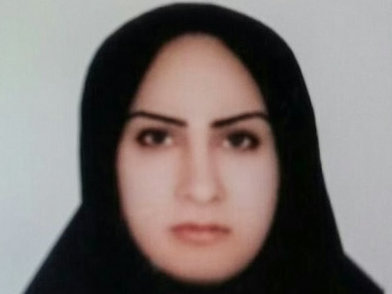 BBC
Amnesty International says Ms Sekaanvand comes from a poor, conservative Iranian-Kurdish family, and ran away from home aged 15 to marry her first husband, Hossein Sarmadi.
She said she saw marrying him as her only chance for a better life. But not long after their wedding, she said, he started beating her regularly and verbally abusing her.
The young woman registered several police complaints against her husband, none of which were investigated. Her husband rejected her requests for a divorce, and when she tried to return to her parents, they disowned her for eloping.
Ms Sekaanvand was 17 years old when her husband died. She was arrested, and allegedly confessed to stabbing him to death. She said she was held at the police station for the next 20 days and repeatedly tortured by police officers.
IRAN'S ISLAMIC TORTURES: 'THEY BRUTALLY STABBED ME'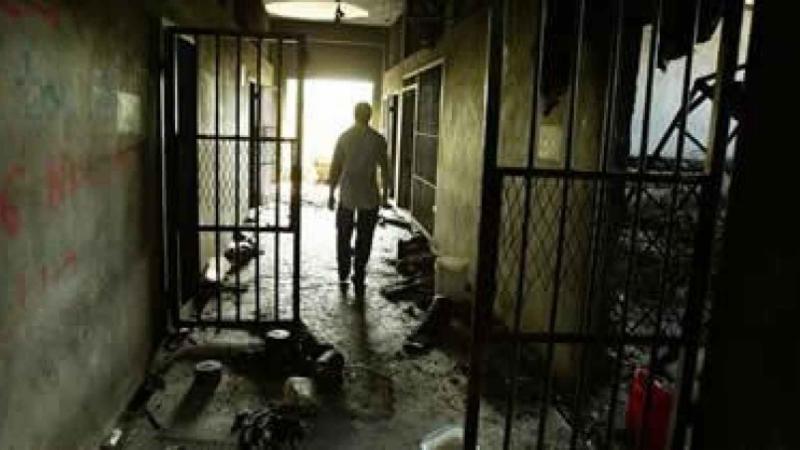 Front Page Mag
Iranian prisoners speak out against the Mullahs' medieval human rights abuses.
The Iranian regime's advocates in the West are not only negotiating and dealing with a country that is ranked highest in the world when it comes to carrying out executions, but they are also defending a regime that is currently conducting the most sadistic methods of torture in modern history.
Recent revelations by Ajab Gol Nour Zehi, a Baluch prisoner and resident of Iranshahr in the Sistan and Baluchistan province, shed light on some of these horrific medieval penal practices currently being imposed on prisoners by Iranian government agents.
Iran- Terrorism Activities (Middle-East)
Amid Syrian chaos, Iran's game plan emerges: a path to the Mediterranean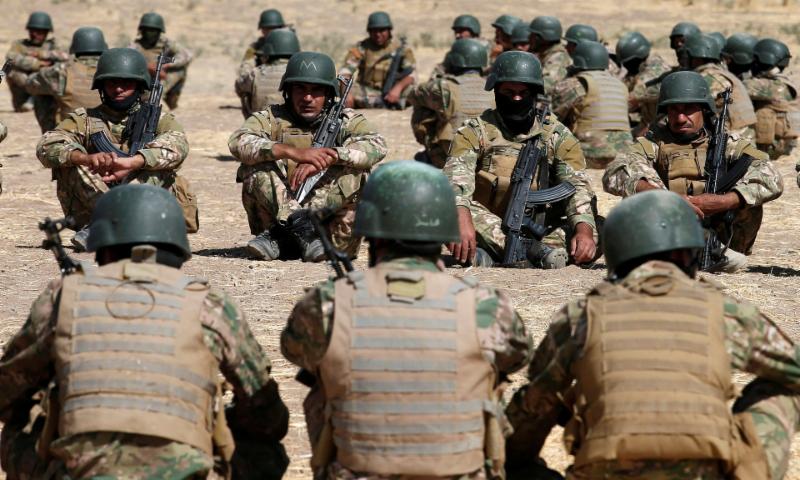 The Guardian
"Militias controlled by Tehran are poised to complete a land corridor that would give Iran huge power in the region."
Not far from Mosul, a large military force is finalising plans for an advance that has been more than three decades in the making. The troops are Shia militiamen who have fought against the Islamic State, but they have not been given a direct role in the coming attack to free Iraq's second city from its clutches.
Instead, while the Iraqi army attacks Mosul from the south, the militias will take up a blocking position to the west, stopping Isis forces from fleeing towards their last redoubt of Raqqa in Syria. Their absence is aimed at reassuring the Sunni Muslims of Mosul that the imminent recapture of the city is not a sectarian push against them. However, among Iraq's Shia-dominated army the militia's decision to remain aloof from the battle of Mosul is being seen as a rebuff.
Iran's shifting policy on Saudi Arabia

Al-Arabiya
Iran believes that the geopolitical chessboard of the Middle East is significantly changing, reasserting Iran's hegemony, due to the lifting of sanctions, Iran's improving ties with the Eastern and Western powers, as well as the geopolitical, strategic and economic tilt of Asian nations, Russia, Europe and the US towards Iran.
Iran also believes that the regional balance of power is significantly tipping in favor of Tehran. As a result, a fundamental shift in Iran's policy toward Saudi Arabia is occurring because, from Iran's perspective, a significant change in its policy toward Riyadh is a must at this critical juncture.
One critical indication of a fundamental shift in one of Iran's domestic or foreign policies is when its political factions – across the political spectrum – join hands and are on the same page with regard to specific policy, not only privately behind closed doors, but also publicly.
The problem with Obama's account of the Syrian red-line incident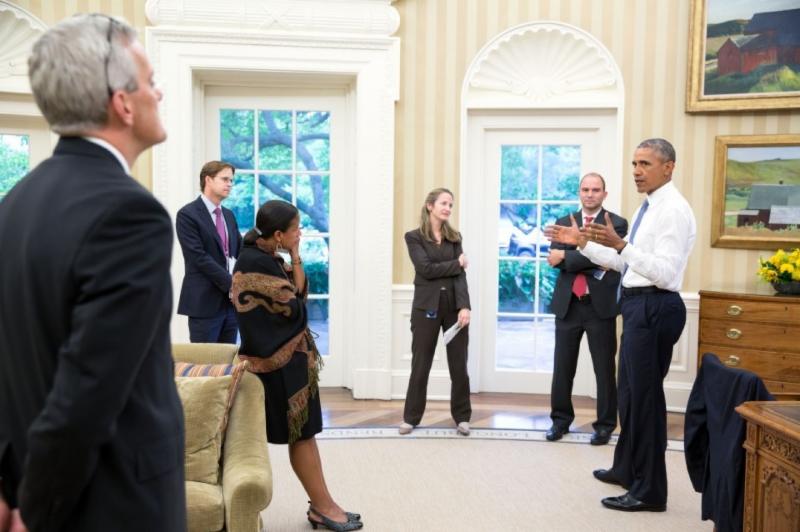 The Washington Post
Few moments have been as debated and dissected as President Obama's 2013 decision not to launch airstrikes against Syria after President Bashar al-Assad used chemical weapons to kill his own people.
In his zeal to defend his decisionmaking in Syria, though, Obama in aninterview with New York magazine has added a new wrinkle to his account of the incident.
"My decision was to see if we could broker a deal without a strike to get those chemical weapons out, and to go to Congress to ask for authorization," Obama said in the interview, published Monday. The president's recounting of the 2013 incident suggests that the final agreement with the Assad regime to dispose of its vast chemical weapons stockpile had come about because of steady leadership and careful planning from the executive branch.
Iran- Nuclear Activities
Iran Backed Forces Attack US Navy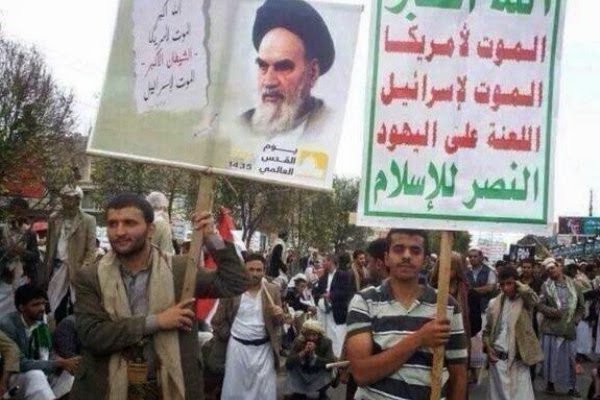 INU
The Hill reported on Wednesday that Iranian-backed Houthi forces in Yemen had twice fired on the USS Mason this past week. The U.S., it says, "may be drawing closer to a confrontation with Iran over involvement in Yemen's civil war."
The crisis in Yemen began in September 2014 when Iran-backed Houthi rebels overthrew the Yemeni government and the U.S. joined a Saudi-led coalition in support of the ousted government.
Pentagon spokesman, Capt. Jeff Davis, said, "we will respond to this threat at the appropriate time and in the appropriate manner;" and that "It's no secret that Iran has been supplying [the Houthis] with the tools of war."
Something Rotten in State of Iran: Why Tehran Runs in Place As Sanctions Lifted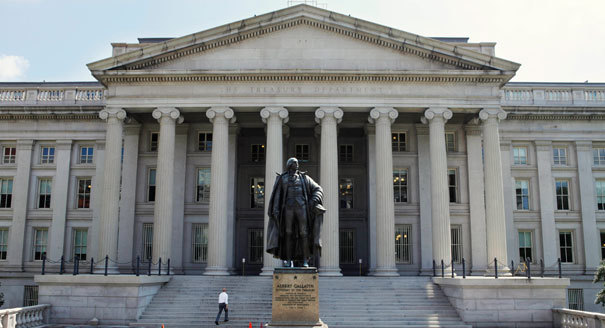 Sputnik News
More than a year after the partial lifting of the international economic sanctions on Iran, there are no visible signs of economic growth or political liberalization happening in this oil-rich nation, Lenta.ru wrote.
On July 14, Iran and the P5+1 group, consisting of Russia, the United States, the United Kingdom, France, China, and Germany, signed a historic deal to guarantee the peaceful nature of Tehran's nuclear activities in exchange for sanctions relief. Many Western experts then hoped that with the sanctions gone, foreign investments would start pouring into the country and breathe new life into the embargo-stricken Iranian economy.