Please Join Us For Free Iran Rally, On Tuesday, September 20, 2016 New York, NY, UN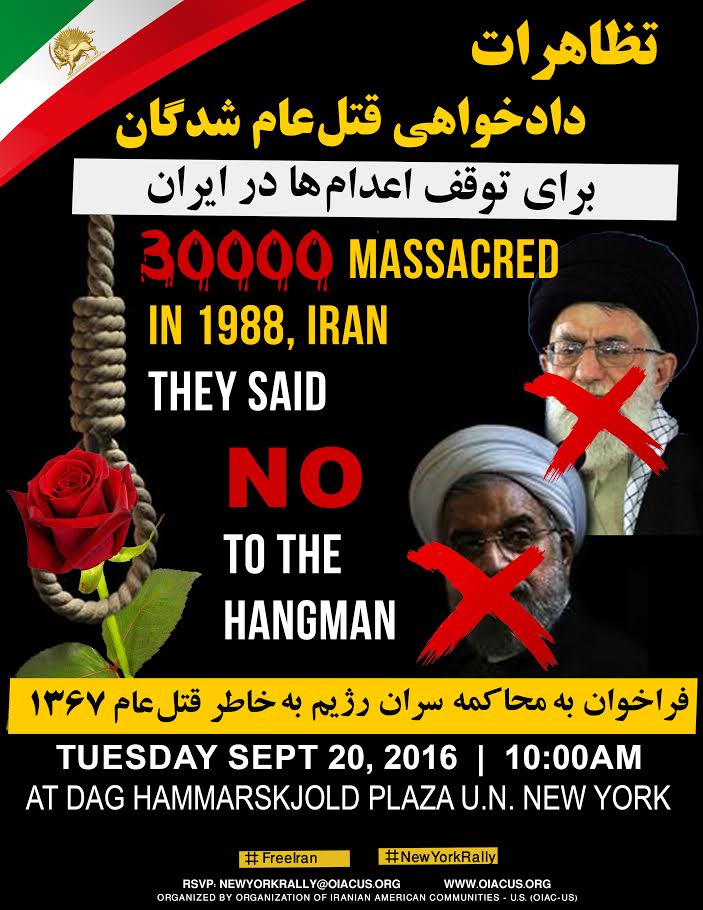 Iran- Human Rights (Women, Minorities, Ethnics)
New Calls for International Inquiry as Iran Continues Attacks on Journalism

OIAC
Rouhani promised to reinstate the Association of Independent Journalists, instead he is passing a bill that is "a major step toward the end of independent journalism in the Islamic Republic."
Political Prisoners in Iran's Zahedan Prison Face Terrible Conditions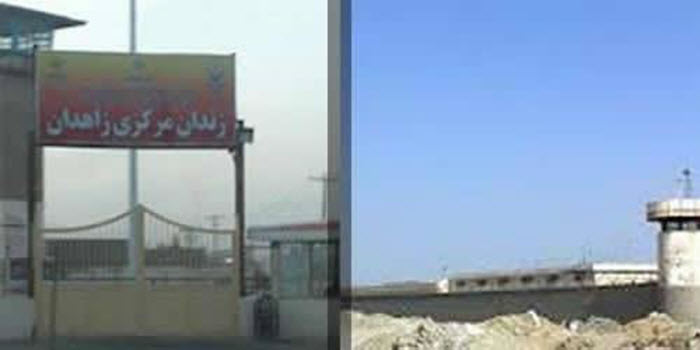 Iran News Update
In an article on September 14, the National Council of Resistance of Iran (NCRI) writes that prison conditions in the Central Prison of south eastern city of Zahedan have worsened especially for political prisoners.
Overcrowding of prisoners kept in ward 3 has reached several times its capacity, and most prisoners must sleep on the floor, according to reports from Zahedan's Central Prison. The toilets and bathrooms are so old and worn-out, they are nearly useless. The prisoners must queue for long periods before they are able to use them. There's no hot water during the day, so bathing, especially for elderly and sick prisoners, isn't possible. Rations of shampoo and other hygienic products have been cut off, so hygiene is nearly non-existant.
Three Prisoners Hanged in Southern Iranian Prison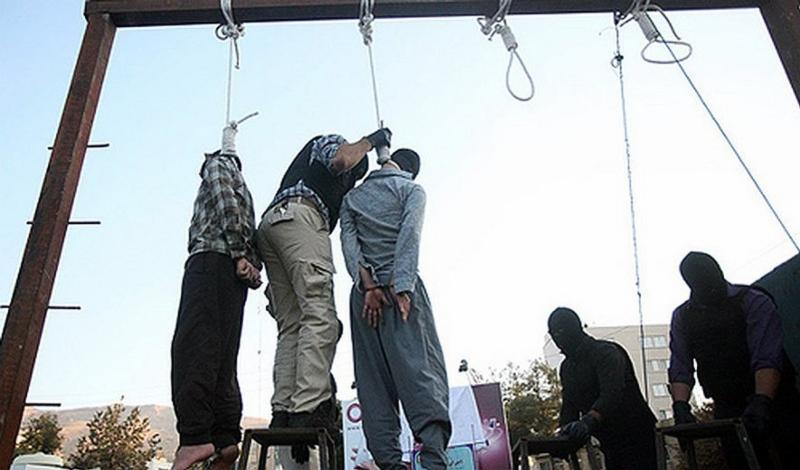 Iran Human Rights
Three prisoners were reportedly hanged at Shiraz's Adel Abad Prison on the morning of Tuesday September 13.
Iran Human Rights (SEPT 13 2016): Two prisoners sentenced to death for armed robbery and one prisoner sentenced to death for rape were reportedly executed at Shiraz's Adel Abad Prison (Fars province, southern Iran).
According to the press departments of the Prosecutor General and the Judiciary in Shiraz, the three executions were carried out on the morning of Tuesday September 13. The prisoners have been identified as: Sajjad A. and Goudarz A., both convicted of two counts of fatal armed robbery, and Khosrow H., convicted of rape and murder.
The executions of Sajjad A. and Goudarz A. were reportedly carried out despite the prisoners obtaining consent from the victims' families to stop their death sentences. According to reports, the Iranian authorities carried out their execution sentences for creating an atmosphere of fear in the Iranian public.
Iran- Terrorism Activities (Middle-East)
Iranian Kurds see no change in Iran, opt for armed struggle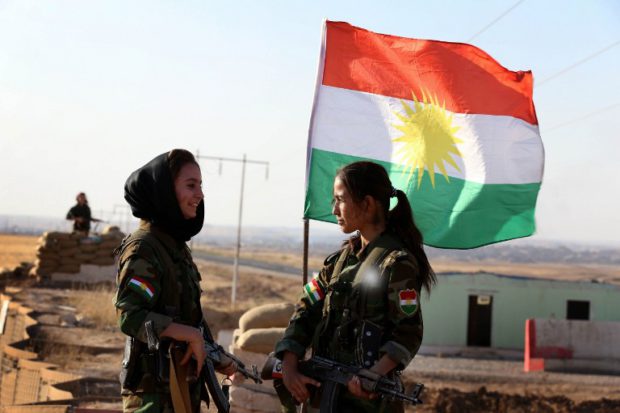 ARA News
ERBIL – The Iranian Kurds see no difference in the repressive mentality of Iran since the assassination of Sadegh Saharafkani, 24 years ago, and that this is the reason they launched their armed struggle again inside Iran, a senior Kurdish politician from Iranian Kurdistan told ARA News.
On Saturday, Kurds revived the 24th anniversary of the assassination of Sharafkandi, the leader of the Kurdistan Democratic Party-Iran (KDP-I). He was murdered by assassins at Berlin's Mykonos restaurant on September 17, 1992, along with two of his deputies.
"Since then nothing has changed in the system and ideology of the Islamic Republic of Iran. Maybe they deal with some countries, but inside Iran nothing has changed. We consider Iran as the mother of terrorism," said Mihammed Salih Qadiri, a member of the KDP-I's Central Committee.
The Kurdish official said that the Iranian nuclear deal in fact extended the age of the Iranian regime for 25 more years.
Foreign Ministers of Gulf Cooperation Council Condemn Iranian Interference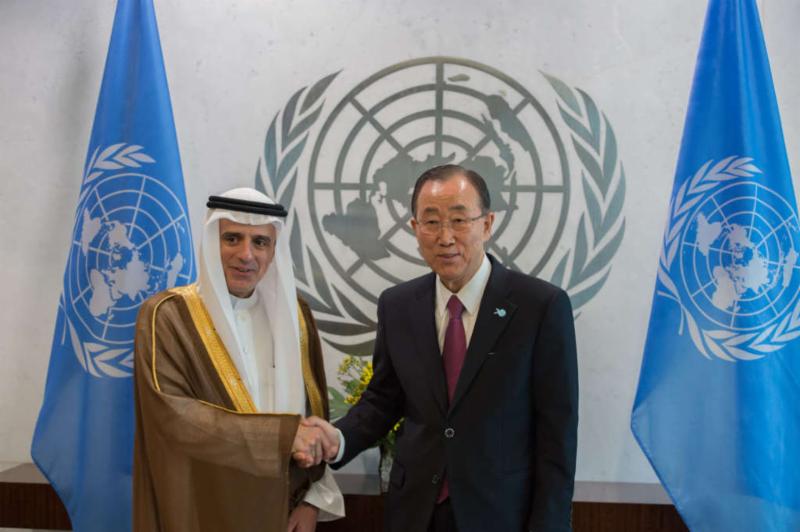 Asharq Al-Awsat
New York-Foreign ministers of the Gulf Cooperation Council called on Iran to abide by the principles of good neighborliness and respect Arab States' sovereignty.
The ministers strongly rejected Iran's continuous interference in other countries' internal affairs and its attempt to stir sectarian divisions among its own people.
Saudi Foreign Affairs Minister Adel Al-Jubeir headed on Sunday the 140th session of the Ministerial Council of the Gulf Cooperation Council, which was held at the headquarters of the Kingdom's Permanent Mission to the United Nations in New York, with the participation of GCC foreign affairs ministers.
Saudis Accuse Iran of Supplying Weapons to Rebels in Yemen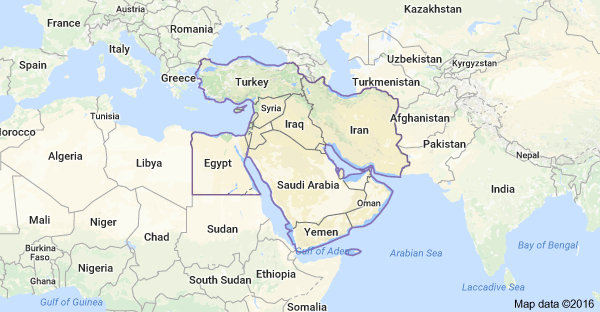 ABC News
Saudi Arabia accused Iran of supplying weapons to Shiite rebels in Yemen and urged the U.N.Security Council to impose sanctions on Tehran for violating an arms embargo.
Saudi Ambassador Abdallah Al-Mouallimi said in a letter to the council obtained late Saturday by The Associated Press that the smuggling of arms to Houthi rebels violates council resolutions and constitutes "a direct and tangible threat" to Saudi Arabia, Yemen, the region and international peace.
Sunni-majority Saudi Arabia and Shiite-majority Iran are regional rivals and back opposing sides in Yemen and Syria.
In Yemen, a Saudi-led coalition backing the internationally recognized government launched a bombing campaign in March 2015 against Iranian-backed rebels known as Houthis who are allied with army units loyal to a former president. Bombing by the U.S.-backed coalition, comprising nine Arab nations, has pushed the Houthis out of southern Yemen but they still control the capital, Sanaa, which they seized in 2014.
Iran- Nuclear Activities
Iran Issues New Threats as Critics Raise New Concerns about White House Permissiveness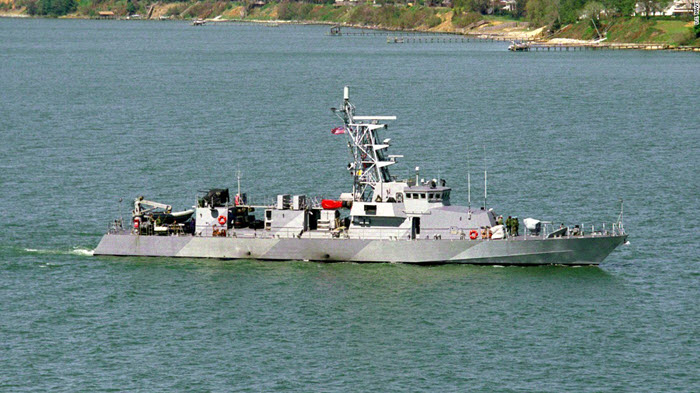 OIAC
It was reported that Iranian military forces had added yet another incident to a long list of provocative actions toward American forces in the Persian Gulf. CNN reports that two US Navy aircraft were traveling on a familiar trajectory through international airspace when they were contacted by radio and given a specific warning that they would be shot down with missiles if they strayed into Iranian airspace.
U.S. wire payments to Iran undercut Obama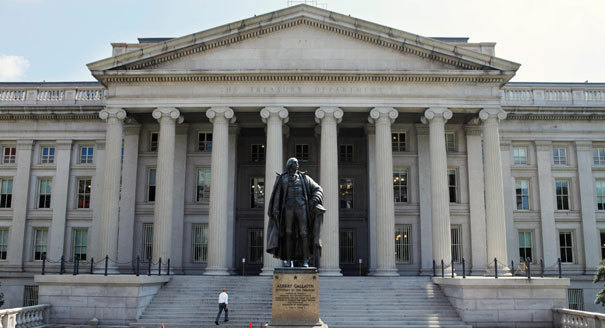 Politico
The United States made at least two separate payments to the Iranian government via wire transfer within the last 14 months, a Treasury Department spokesman confirmed Saturday, contradicting explanations from President Barack Obama that such payments were impossible.
Responding to questions at an Aug. 4 press conference about a $400 million payment delivered in cash to the Iranian government, Obama said, "[T]he reason that we had to give them cash is precisely because we are so strict in maintaining sanctions and we do not have a banking relationship with Iran that we couldn't send them a check and we could not wire the money."
Iran Says U.S. Will Soon Grant Licenses for Boeing, Airbus Deals


Bloomberg
Iran agreed $10b Airbus deal financing with leasing company
Boeing deal has come under pressure from lawmakers in U.S.
Share on FacebookShare on Twitter
Iran expects the U.S. Treasury to grant licenses by the end of this month that should help pave the way for the completion of the purchase of more than 200 aircraft from Boeing Co. and Airbus Group SE, Iran's deputy transport minister Asghar Fakhrieh Kashan said in Tehran on Sunday.
Iran is trying to upgrade its aging airline fleet and in June signed an agreement with Boeing to buy 80 planes and lease 29 more. But the deal has come under pressure from lawmakers in the U.S. who have discussed various measures to restrict the sale, including prohibiting the Treasury Department from licensing it.