Iran- Human Rights (Women, Minorities, Ethnics)
With Talk of "Moderate" President Rouhani, How Far Has Iran Really Come From The Horrific Acts of the 1988 Massacre?

OIAC
Descriptions of the 1988 massacre of Iranian political prisoners are no less than horrific. Prisoners as young as 13, serving punishments for crimes of conscience, ordered to execution by a self-described "death committee," were carted onto forklifts by the hundreds before being unceremoniously hung off of cranes in groups by the hour. This disturbing scene went on for months until no less than 30,000 Iranian political prisoners were executed and buried in unmarked mass graves, often unbeknownst to their families.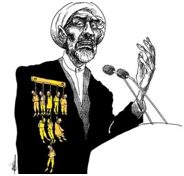 The UN should investigate the 1988 massacre in Iran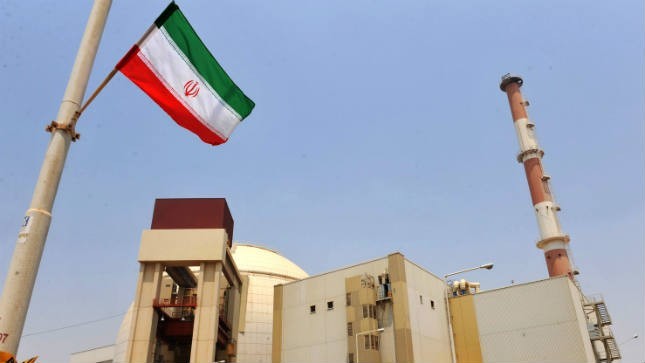 The Hill
n the summer of 1988, thousands of political prisoners in Iran were systematically executed in a matter of a few months. The killings were not only horrific in scale, but remains shrouded in mystery with the regime blocking all attempts to investigate the extent of the massacre. Now a new audio tape has revived calls for an investigation into this massacre, and renewed focused on Iran's ongoing execution of dissidents.
The audiotape, released earlier this month is a recording of Ayatollah Hossein Ali Montazeri, once Khomeini's heir apparent, and brings to light his own adamant opposition to the massacre, as well and his belief that history would not look kindly on the killings that took place in the summer of 1988. Montazeri, who passed away in 2009, is heard on the audio tape chastising the four officials in charge of the mass executions, "In my opinion, the greatest crime committed during the Islamic Republic, for which history will condemn us, has been committed by you."
Betraying Iran's democratic opposition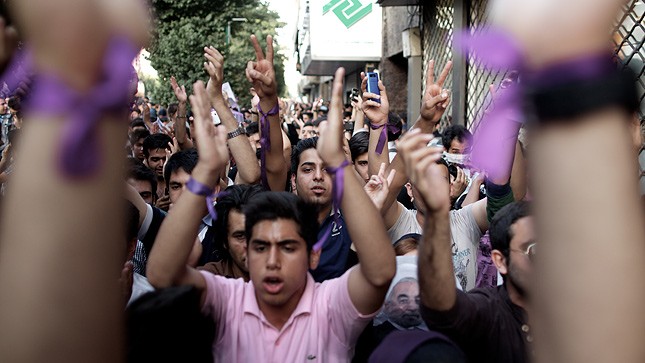 The Hill
With the United States poised to elect a new administration this November, an opportunity is emerging for a fresh look at U.S. foreign policy toward Iran. What sort of Iran policy would best serve U.S. and Western interests?
This topic and others related to Iran's present and future were the subject of the annual conference in Paris last month of the National Council of Resistance of Iran (NCRI), a large and increasingly influential Iranian dissident organization that has drawn the bipartisan support of several prominent U.S. political leaders, including former Speaker of the House Newt Gingrich, former ambassador to the United Nations John Bolton, former New York City mayor Rudy Giuliani, and former Vermont Gov. Howard Dean and Pennsylvania Gov. Ed Rendell.
Iran officials behind 1980s executions defend decision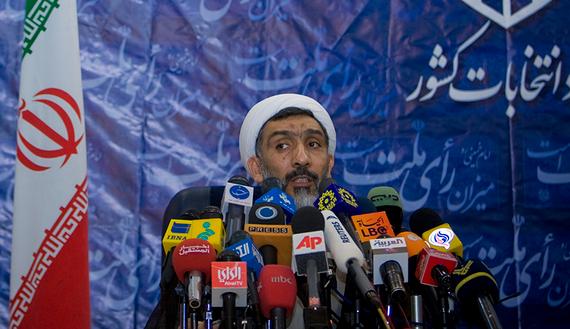 Al Monitor
When the website of late Ayatollah Hussein Ali Montazeri posted an audio recording of his objections to the execution of thousands of people, mostly members of the Mujahedeen-e-Khalq (MEK) in the late 1980s, it revealed little new information beyond what had been printed in Montazeri's autobiography. One thing the recording does confirm, however, is the identities of the individuals involved in carrying out the executions, some of whom hold important positions in the Islamic Republic today.
No one has more vociferously defended their actions from that time than Justice Minister Mostafa Pourmohammadi, who was the Intelligence Ministry's representative at Evin Prison when the executions took place. Pourmohammadi and three other individuals were in charge of the committee that oversaw the executions. Using the religiously charged term "hypocrites" to refer to MEK members, Pourmohammadi told reporters Aug. 28, "You cannot show mercy to the hypocrites, because if they can bloody and soil you, they will." He added, "We take pride in executing the orders with respect to the hypocrites."
The Islamic Republic's War on Women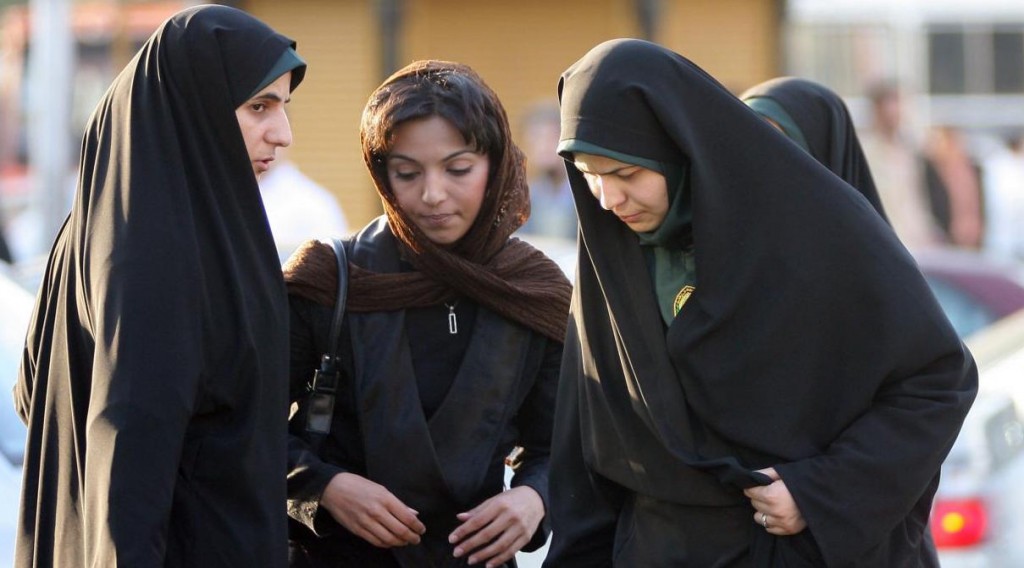 OIAC
The election of Hassan Rouhani gave new momentum to Iran's devout Muslim feminists – but the mullahs aren't having it.
The phone calls started about six weeks ago. Men who didn't introduce themselves, working for Iran's security agencies, rang the country's most prominent women's rights activists and demanded they show up for interrogations. All the activists were told the same thing: "Don't tell anyone we've called you here. Don't speak to the media, don't breathe a word to anyone." But word seeped out, first in Tehran's feminist circles and then among political activists, who traded accounts of interrogations and lines of questioning.
The Iranian government's crackdown on feminists, one of the Islamic Republic's periodic intimidation campaigns against women's rights activists, is still underway. But the present iteration isn't just a push-and-pull struggle between the government and civil society, or between the censors and the country's most prominent women's magazine – it's a proxy battle between the president and the country's hard-liners.
Iran- Terrorism Activities (Middle-East)
Iranian Revolutionary Guards arrest another Iranian-American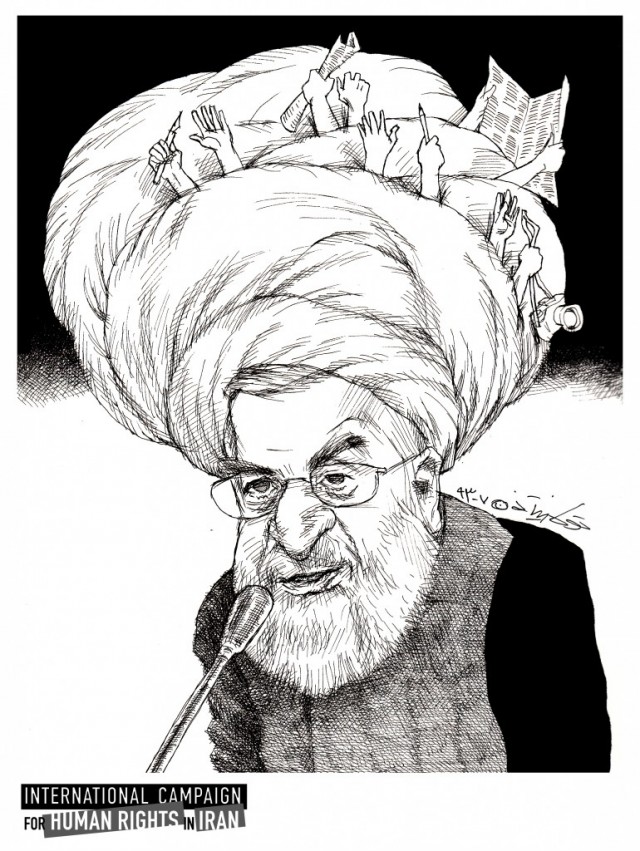 Reuters
The intelligence wing of Iran's Revolutionary Guard arrested an Iranian-American dual national in late July on charges of plotting against national security and working with hostile governments, the news site of the Iranian judiciary said.
Mizan Online said on Wednesday the person was arrested in the province of Golestan.
At least half a dozen other dual-national Iranians, including at least three other Iranian-Americans, have been arrested on similar charges in the past year.
State Department issues updated travel warning for Iran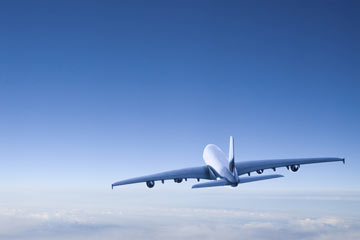 Fox News
The State Department issued an updated travel warning on Monday for Americans, especially Iranian-Americans, on the risks of travel to Iran, even after the U.S. signed a nuclear deal and made a $400 million cash payment to the country that was contingent on the release of four American prisoners.
The travel warning replaces what was in effect since March 14, which reiterates the risk of arrest and detention of U.S. citizens, especially those with dual Iranian-American citizenship. Iran does not recognize dual nationalities.
The warning says that Iranian authorities continue to "detain and imprison U.S. citizens, particularly Iranian-Americans, including students, journalists, business travelers, and academics, on charges including espionage and posing a threat to national security."
Inside 'the Glasshouse': Iran 'is running covert war in Syria costing BILLIONS from top secret spymaster HQ near Damascus airport'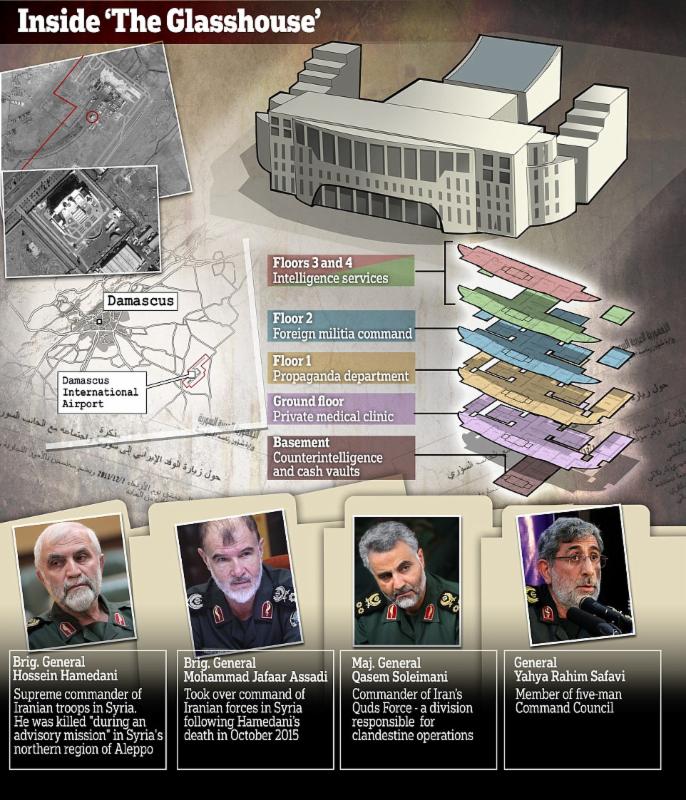 Daily Mail
Sources within Iran's Revolutionary Guards leaked intelligence to activists who passed it to MailOnline
Tehran 'runs operations in Syria from an HQ near Damascus airport', said to be nicknamed 'The Glasshouse'
The intelligence says there are 60,000 fighters under Iranian command in Syria, not 16,000 as was thought
Claims said to be 'credible' by intelligence experts, suggesting West has underestimated Iran's influence
Iran 'has spent billions – possibly as much as $100billion on hardware and support for Assad since 2011'
It comes a year after Western powers signed a controversial nuclear deal with Iran.
Iran is shoring up the Syrian regime from a secret HQ in Damascus nicknamed 'the Glasshouse' – and commanding a huge covert army in support of Assad, according to leaked intelligence passed by activists to MailOnline.
A year since a Syrian boy died at sea, the only change in Syria is for the worse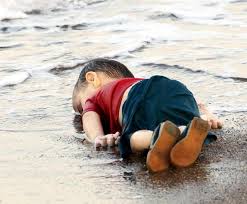 Boston Globe
FRIDAY MARKS one year since Alan Kurdi, a 3-year-old refugee from the Syrian War, washed up dead on Turkey's coast, a tragic casualty of his family's desperate attempt to reach safety. Photos of his lifeless body on the beach – clad in a red T-shirt, short blue pants, and brown tennis shoes, like any other toddler – became the human face of 3,700 war refugees who died at sea last year. His image inspired an outpouring of emotion, a spike in donations to humanitarian agencies, and the tearing of hair and beating of breasts in halls of power from Washington to Brussels and Ankara.
Pakistani unit of Iran's Revolutionary Guards fighting in Syria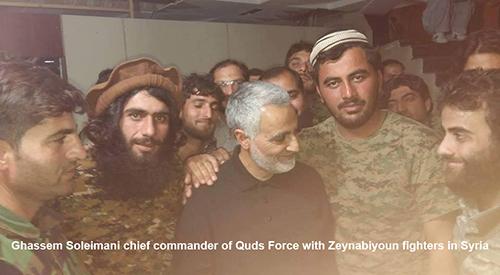 Iranian-American Forum
On June 28th, the Iranian Revolutionary Guards organized a rally in Tehran to honor the "martyrs" of the "Zeinabiyoun" Brigade which consists of Pakistani Shiites recruited and organized by the Revolutionary Guards' Quds Force to fight in Syria.
Since the start of the Syrian uprising in 2011 and the Iranian military intervention in defense of the Assad regime, the Quds Force has deployed several thousand of its members together with Hezbollah fighters and thousands of Iraqi Shiites mobilized by its proxy militias in Iraq.
In 2013, the Quds Force recruited Afghan Shiites, mostly immigrants living in Iran and formed the Fatemiyoun division which is currently estimated to have nearly 12,000 fighters in Syria.
In late 2014, the Quds Force formed the Zeynabiyoun brigade after recruiting a group of 50 Pakistani Shiites. While one of its commanders told an Iranian website that the brigade has thousands of fighters, the unit is currently estimated to have around 1500 fighters in Syria. In December 2014, Iranian media reported about the Zeynabiyoun brigade fighting in Syria for the first time.
Iran- Nuclear Activities
U.S., others agreed 'secret' exemptions for Iran after nuclear deal: think tank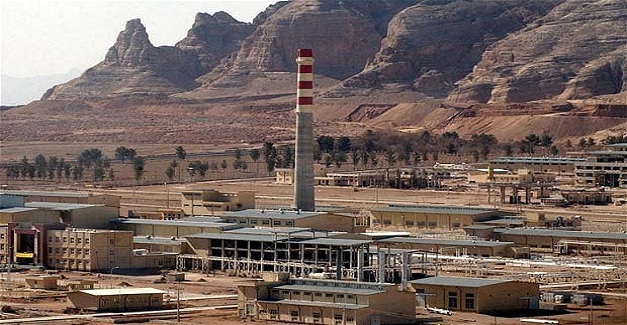 Reuters
The United States and its negotiating partners agreed "in secret" to allow Iran to evade some restrictions in last year's landmark nuclear agreement in order to meet the deadline for it to start getting relief from economic sanctions, according to a think tank report published on Thursday.
The report, which was released by the Washington-based Institute for Science and International Security, is based on information provided by several officials of governments involved in the negotiations. The group's president David Albright, a former U.N. weapons inspector and co-author of the report, declined to identify the officials, and Reuters could not independently verify the report's assertions.
Iran Arrests Person Linked to Negotiations on Nuclear Deal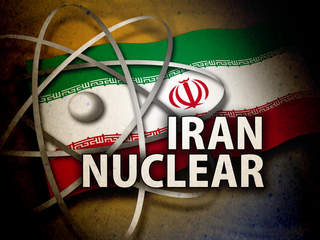 The New York Times
Iran said on Sunday that a person close to the government team that negotiated its nuclear agreement with foreign powers had been arrested on accusations of espionage and released on bail.
The disclosure, reported in the state news media, appeared to be the latest sign of the Iranian leadership's frustration over the agreement, which has failed so far to yield the significant economic benefits for the country that its advocates had promised. Iranian officials have blamed the United States for that problem.
Despite the relaxations of many sanctions under the accord, which took effect in January, Iran faces enormous obstacles in attracting new investments and moving its own money through the global financial system.
JCPOA Exemptions Revealed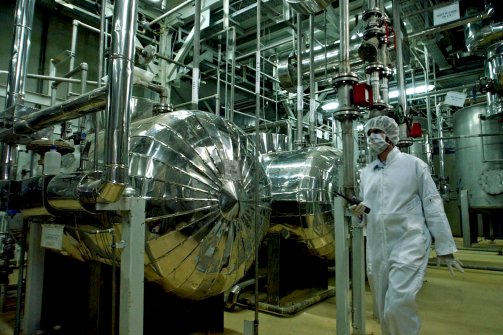 Institute for Science and International Security
The Joint Comprehensive Plan of Action (JCPOA) placed detailed limitations on facets of Iran's nuclear program that needed to be met by Implementation Day, which took place on January 16, 2016.* Most of the conditions were met by Iran. However, we have learned that some nuclear stocks and facilities were not in accordance with JCPOA limits on Implementation Day, but in anticipation the Joint Commission had earlier and secretly exempted them from the JCPOA limits. The exemptions and in one case, a loophole, involved the low enriched uranium (LEU) cap of 300 kilograms (kg), some of the near 20 percent LEU, the heavy water cap, and the number of large hot cells allowed to remain in Iran. One senior knowledgeable official stated that if the Joint Commission had not acted to create these exemptions, some of Iran's nuclear facilities would not have been in compliance with the JCPOA by Implementation Day.
As Iran Plans to Build Nuclear Plans, Criticism Grows of American Permissiveness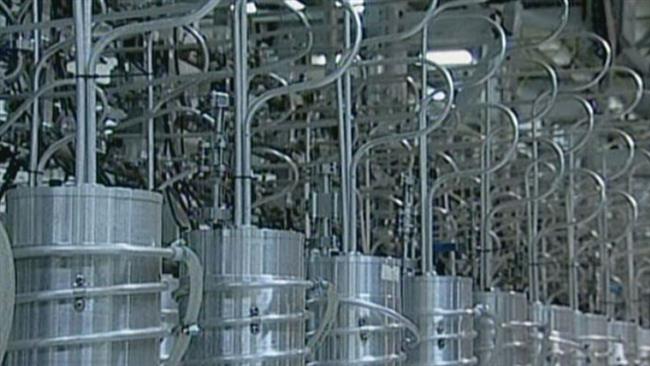 American Thinker
Last week, opponents of the Obama administration's diplomacy with Iran found a new focus for their criticism when it was revealed that the White House had given the all-clear to Iranian plans for the construction of two new nuclear power plants. While last summer's Joint Comprehensive Plan of Action ended up allowing Iran to retain a portion of its preexisting nuclear enrichment capability, Western policymakers with a more hardline track record on Iran had hoped that the Islamic Republic would be forced to give up the entirety of its nuclear program, not just those aspects or quantities that designate the immediate danger of a nuclear weapon.
For these critics, the plans for additional nuclear power serve as another reminder that Iran is effectively being permitted to actually expand its nuclear capabilities over the long term. The construction plans and the Obama administration's acknowledgment of them comes only weeks after it was revealed that supplementary international nuclear agreements would allow Iran to install more advanced nuclear enrichment centrifuges years before the JCPOA is set to expire.