OIACUS Launches 2016 General Elections Mobilization Effort #Election2016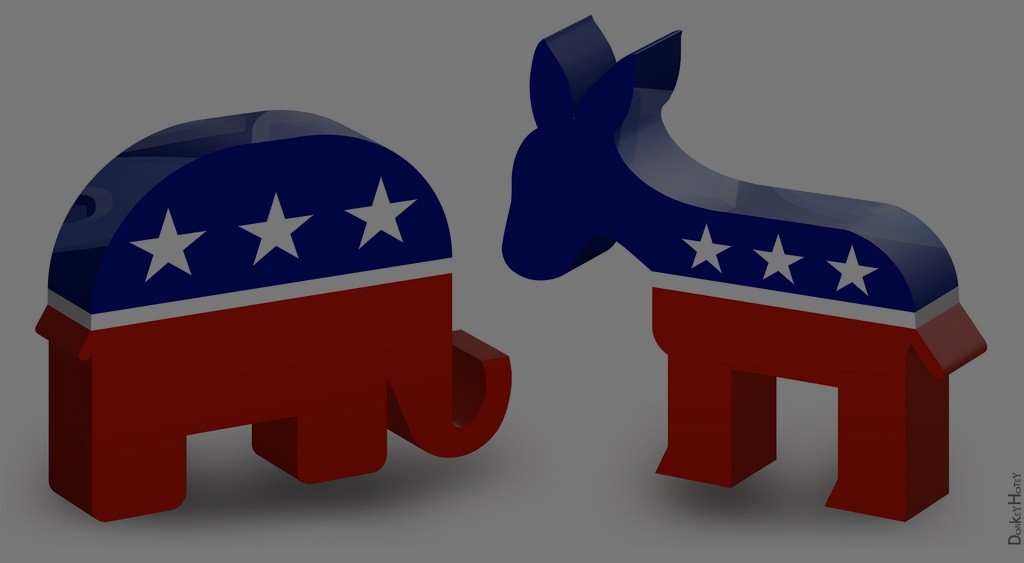 OIAC
Washington DC- August 1, 2016 – With the closing of Democratic and Republican national conventions, the Organization of Iranian-American Communities-US (OIACUS), as the largest, most active and enduring grass root organization of Iranian-Americans in the United States, calls on the Iranian-Americans to actively and enthusiastically participate in the 2016 elections. OIAC-US considers these elections as one of the most historic and consequential elections since its inception.
Iran- Human Rights (Women, Minorities, Ethnics)
Mass executions continue under 'moderate' Rouhani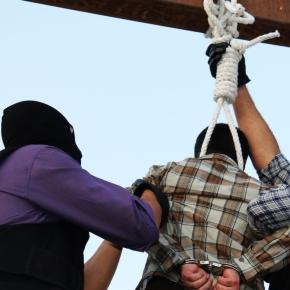 Blasting News
Mass executions continue under 'moderate' RouhaniIran carried out mass execution of Sunni Kurds, not even allowing many families a chance to say goodbye.
Reports are circulating that #Iran has carried out a mass execution of Sunni Kurds at the infamous Rajai Shahr Prison, located just west of Tehran. Reports indicate that between 10 to 36 Kurds were executed. The National Council of Resistance of Iran pegs the number at 21, based on information fromfamilies of those executed.
Dozens of Sunni Prisoners Executed in Rajai Shahr Prison in Karaj; Additional Information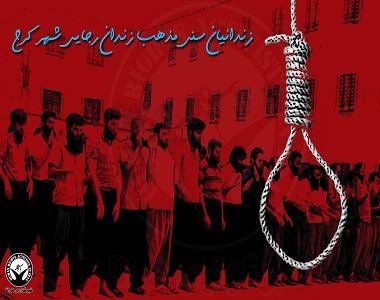 HRANA
Lack of transparency of Iranian judiciary has caused a confusion about the fate of death row Sunni prisoners who had been taken to solitary confinements on Monday. In the newest remarks, the Attorney General has declared the number of executed prisoners to be 20. Such a high number of executions is in itself rare.
According to the report of Human Rights Activists News Agency (HRANA), after 36 death row Sunni prisoners were taken unexpectedly to solitary confinements of Rajai Shahr prison in Karaj, the families of at least 21 of them were summoned to the prison for the last visit. However none of them managed to show up in the prison because of long distances and abnormal rush in carrying out the executions.
Strong condemnation of mass execution of Sunni political prisoners by Iran regime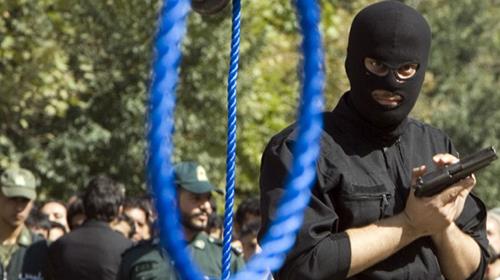 Gerard Deprez- Democrat Liberals
Early this week dozens of Sunni prisoners in Gohardasht Prison in the city of Karaj in Iran were hanged. The families of the victims who had gone to say their final farewell, were told they were too late and their loved ones were already dead. Instead of saying goodbye, the families were told to go to the morgue to collect the bodies.
The Iranian authorities did not even allow the families of victims to come close to the bodies of their children and in fear of popular protests they prevented burial in their hometowns in Kurdistan. The victims were buried in section 305 of the Behesht-e-Zahra cemetery near Tehran.
– See more at: http://www.gdeprez.be/strong-condemnation-of-mass-execution-of-sunni-political-prisoners-by-iran-regime%e2%80%a8%e2%80%a8/#sthash.Z7Ignv5I.dpuf
Iran- Terrorism Activities (Middle-East)
U.S. Sent Cash to Iran as Americans Were Freed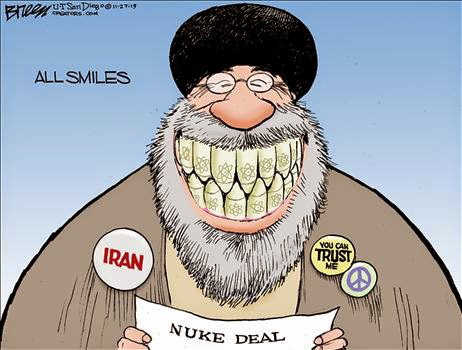 The Wall Street Journal
WASHINGTON-The Obama administration secretly organized an airlift of $400 million worth of cash to Iran that coincided with the January release of four Americans detained in Tehran, according to U.S. and European officials and congressional staff briefed on the operation afterward.
Battle for key military base rages in Syria's Aleppo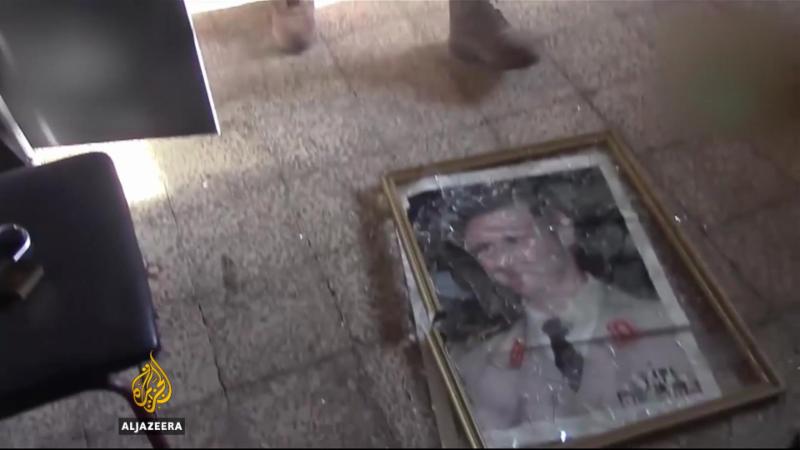 Aljazeera
Coalition of rebels claims capture of artillery academy in Ramosa quarter but government forces say attack repulsed.
A coalition of armed anti-government groups, the Army of Conquest, has captured all of a strategically important military base in the northern city of Aleppo, Syrian rebels said.
The opposition forces, who already control the countryside and areas southwest and east of Aleppo, said on Saturday that they now control the base in the Ramosa quarter in southwestern Aleppo.
The Syrian Observatory for Human Rights (SOHR), a UK-based monitoring group, also said on Saturday that the same armed rebel coalition "took control of the armament school, where there is a large amount of ammunitions, and a large part of the artillery school."
Syrian families start to leave Aleppo as fears grow for city's last doctors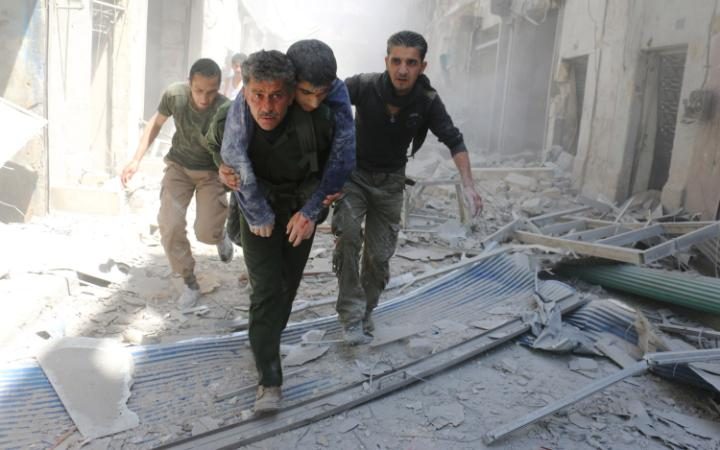 Telegraph
Dr. Fatima Almouslem treated around five women suffering miscarriages each month before the Syrian regime cut off Aleppo and put the city under siege earlier this month. Now, her small clinic is treating 20 women a week.
"The women are losing babies after being injured in air strikes, but also from the stress of bombs nearby and because of the lack of any nutritional food," she said.
"We are treating so many casualties now that we can only give them two hours of recovery time before they must leave to make room for another. There's no time to grieve."
Iran- Nuclear Activities
U.S. Has Taught Iran a Lesson: Hostage-Taking Pays
Bloomberg
If Americans were detained, cash was exchanged, and Americans were released, that looks like a ransom payment, right? Using the razor of Occam.
Those are the facts as reported in extraordinary detail by the Wall Street Journal on Wednesday: The U.S. arranged for the delivery of $400 million worth of cash just as Iran released four U.S. citizens.
Iranian nuclear scientist Shahram Amiri executed for treason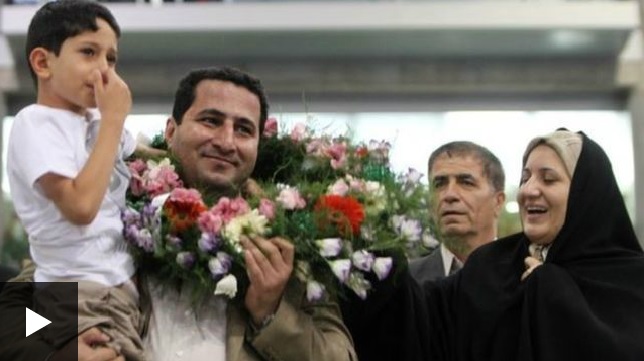 BBC
An Iranian scientist who provided the US with information about the country's nuclear programme has been hanged for treason, the government has confirmed.
Shahram Amiri was executed for giving "vital information to the enemy", a judiciary spokesman said.
Amiri disappeared in Saudi Arabia in 2009 and resurfaced a year later in the US, where he claimed to have been abducted and interrogated by the CIA.
Khamenei: Average Iranian not benefiting from nuclear deal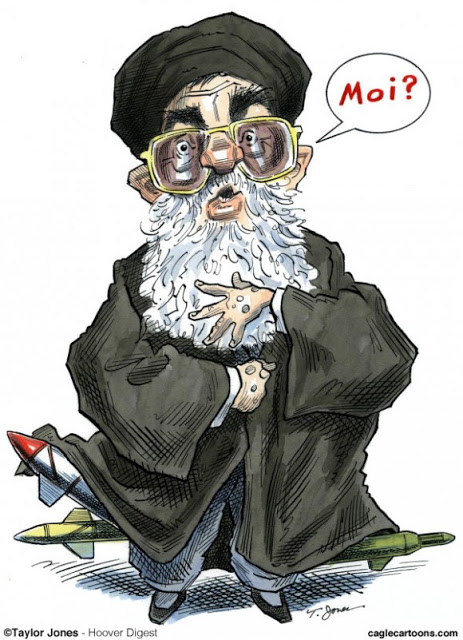 P
TEHRAN, Iran (AP) – Iran's Supreme Leader Ayatollah Ali Khamenei said Monday that the Iranian people have not seen any benefit from the nuclear deal with world powers, state media reported.
The report quoted Khamenei saying: "Weren't the supposed sanctions lifted to change the life of the people? Is any tangible effect seen in people's life after six months?"
He said the sanctions were supposed to be lifted swiftly. "But now the issue of a gradual lifting of the sanctions has been raised," he said. "Why?"
Khamenei, who has final say on all state matters, said the U.S. has continued to thwart Iran's economic relations with other countries despite the landmark accord. He said Tehran will refuse to engage in any further talks with Washington due to what he described as U.S. violations of the deal, though he has previously ruled out further negotiations in other speeches.