Iran- Human Rights (Women, Minorities, Ethnics)
Two Prisoners Executed in Iran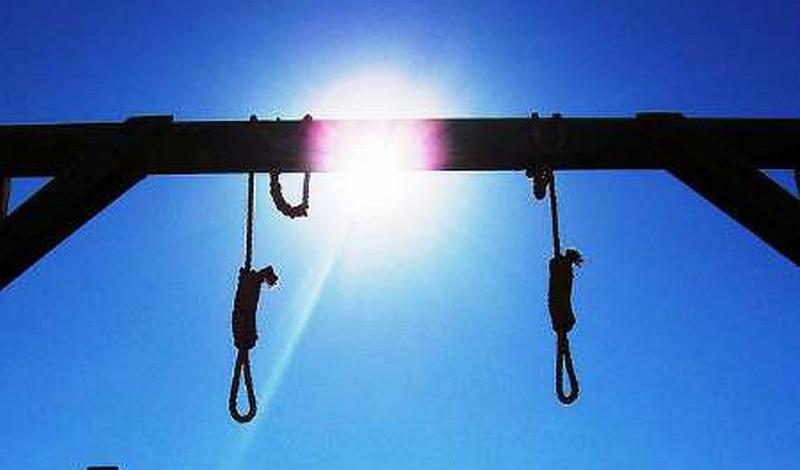 Iran Human Rights
Two prisoners were reportedly executed this week, one in central Iran and the other in the northeastern region of the country.
According to a report by unofficial source HRANA, on the morning of Wednesday July 27, a prisoner was hanged at Mashhad Central Prison (northeastern Iran) on unknown charges. The report identifies the prisoner as Reza Sabzevari, 32 years old, former police officer who worked in the department to fight against drugs.
Unofficial source Human Rights and Democracy Activists in Iran reports on another execution on Wednesday July 27: a prisoner was hanged at Yazd Central Prison (central Iran) on drug related charges. The report identifies the prisoner as Nasrollah Reigi, imprisoned for five years before he was executed.
Health of Hunger Striking Christian Convert Prisoner of Conscience in Danger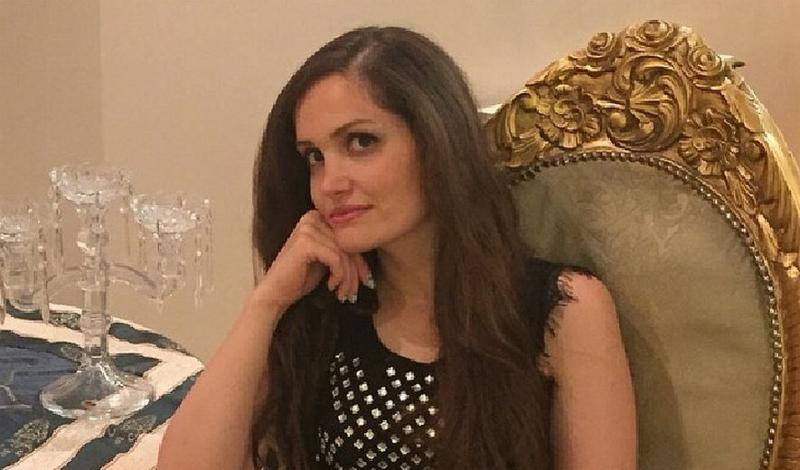 Iran Human Rights
Maryam Naghash-Zargaran, a Christian convert prisoner of conscience who was arrested for preaching Christianity, has been on hunger strike for the past 23 days. According to close sources, the situation of Ms. Naghash-Zargaran's health is dangerous and she requires to receive immediate medical care outside prison.
Maryam (also known as Nasim) Naghash-Zargaran, 38, converted to Christianity from Islam 14 years ago. From 2012 she has been regularly summoned by Iranian authorities for interrogations. On October 31 2012 she was summoned to Vozara, a detention centre in Tehran that is operated by police forces. She was reportedly held at this detention centre for several days and was treated very poorly. On November 12 2012 she was transferred to Tehran's Evin Prison and held there for nine days until she was released on bail. On March 9 2013, Branch 28 of Tehran's revolutionary court, presided by Judge Moghiseh, sentenced her to four years in prison for "Acting against national security through assembly and collusion". Ms. Naghash-Zargaran's four-year imprisonment sentence was upheld by Branch 36 of Tehran's appeals court, presided by Judge Zargar.
Iran regime plans to hang teenager for crime committed at age 15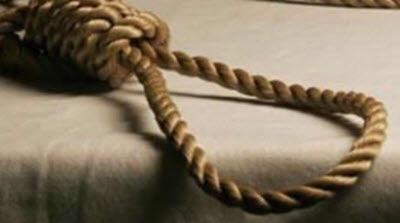 NCRI
The Iranian regime plans to hang a teenager later this week for a crime he allegedly committed at the age of 15.
Alireza Tajiki, now 19 years old, was sentenced to death in April 2013 after a conviction by the regime's criminal court in Fars Province, southern Iran.
His family have told international media outlets that the regime plans to execute him on Wednesday, August 3. They say have been informed by the authorities in Adel Abad Prison in Shiraz, southern Iran, that they should go visit him for a final time this week prior to his execution.
Ethnic Iranian Azeri political prisoner begins hunger strike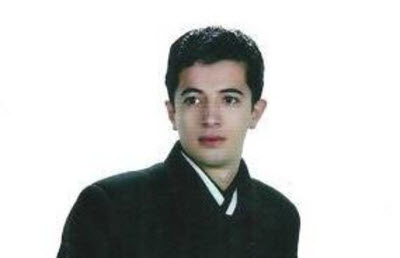 NCRI
Ethnic Iranian Azeri political prisoner, Ebrahim Nouri, went on hunger strike this week in Ahar Prison, in north-west Iran, according to local reports.
He wrote a letter announcing that he was beginning his hunger strike on Thursday, July 28.
He wrote: "The legal conduct has been my path to struggle from the moment of arrest until now. Unfortunately, due to lack of legal consequence, I will embark on a political conduct in addition to my legal conduct in the second phase. Therefore, for the realization of our legitimate rights and to achieve the proper result, I will go on hunger strike and I will not stop my protest even I reach the brink of death."
150 Young Iranians Arrested at Mixed Gender Birthday Party

Iran News Update
As reported on July 25, by Colonel Mohsen Khancherli, the regime's police commander for the west of Tehran Province,arrests were made at yet another mixed-gender birthday party near the capital Tehran. This time Iran's fundamentalist regime arrested 150 boys and girls, regime's commander stated.
The arrests took place at an overnight party in a garden in the vicinity of Islamshahr, south-west of Tehran, according to the Tasnim news agency, an affiliate of Revolutionary Guards Quds Force. Tasnim reports Khancherli's statement:
"After we obtained a report about a mixed-gender party in a garden in the vicinity of Islamshahr in the west of Tehran Province, an operation was carried out by the police and another organization, leading to the arrest of dozens of boys and girls."
Iran- Terrorism Activities (Middle-East)
Fact-checking Saudi and Iranian statements on terrorism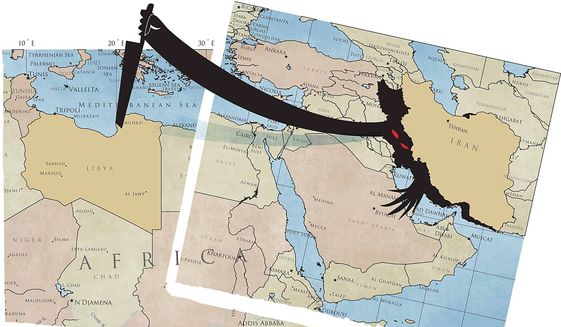 Al Arabiya
According to Iran's state-owned news outlet Press TV, Iranian Foreign Ministry Spokesman Bahram Qassemi has warnedSaudi Foreign Minister Adel al-Jubeir to think twice about "the repercussions of his statements."
Al Arabiya News Channel aired Jubeir's recent statement that was in response to earlier remarks given by Iran's General Consul, accusing Saudi Arabia in a way that I believe was unsubstantiated, regarding an event on terrorism held by the Belgian Ministry of Foreign Affairs in Brussels on July 21, 2016.
It is worthwhile to fact-check the statements.
Harboring, supporting and sheltering terrorism
Since the Iranian revolution in 1979, Iran's military, financial, and sanctuary support for terrorist groups, as well as Iran's direct or indirect involvement in terrorist attacks across the globe in Europe, Africa, the Middle East and America have been well-documented by many credible intelligence reports across the world, as well as various news outlets.
Hariri Hits Back at Nasrallah over Saudi, Slams Hizbullah as 'Iranian Tool'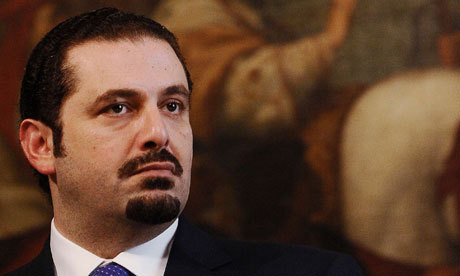 Nahar Net
Al-Mustaqbal Movement leader ex-PM Saad Hariri was quick to snap back on Friday at Hizbullah chief Sayyed Hassan Nasrallah over fierce anti-Saudi remarks.
"There are individuals who are experts in reversing facts and accusing others of their own involvement in certain practices, wars and sectarian strife," Hariri tweeted.
"The Kingdom of Saudi Arabia is a crown that is decorated with welfare and good deeds in the Arab history and it is a voice that will not be defeated in its defense of the causes of Arabs and Muslims," he added.
And noting that "the continued attacks against the kingdom by some parties are a black mark in the history and present of those who are seeking to spread the culture of strife and wars in the Arab world," Hariri pointed out that "those whose hands are smeared with Arab blood in Syria, Iraq, Yemen, Bahrain, Kuwait and Lebanon have no right to use podiums to insult Saudi Arabia, its leadership and its people."
The West's errors of judgment exact a terrible price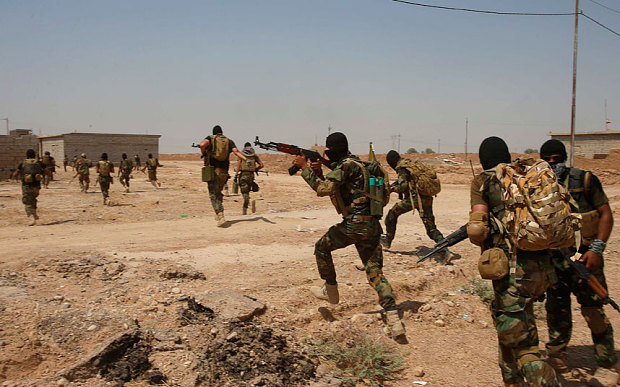 Al Arabiya
Without doubt, the greatest error committed by the US and its European partners is their neglect of Syria. When President Barack Obama erased his own red line and subsequently turned his back on the legitimate opposition, the Free Syrian Army, the Syrian people were doomed to years of unimaginable misery with no end in sight.
American officials boast that ISIS is on the run and losing captured territory in both Syria and Iraq, adding, this is the reason it is commanding its sympathizers to kill Americans and Europeans using any weapon to hand. Like so many millions of Syrians and Iraqis, the problem is being displaced rather than solved at root.
So many unjust wars have been waged and the irony is that the one time a military intervention was desperately needed to save hundreds of thousands of lives and to prevent millions fleeing their homes, President Obama got cold feet.
The only winners are the biggest state sponsor of terrorism Iran and its Syrian puppet Bashar al-Assad with whom Turkey seeks to mend fences following its detente with Moscow. Notable too is the silence of Western leaderships on regime atrocities even as calls for Assad to go are rarely heard nowadays.
If the US president had shown leadership and rallied the international community behind him, there would have been no waves of Syrian refugees flooding Europe's shores, and, arguably, Iraqis would still be united if George W. Bush had not invaded.
Iran Demands Better International Relations but Takes Little Action to Secure Them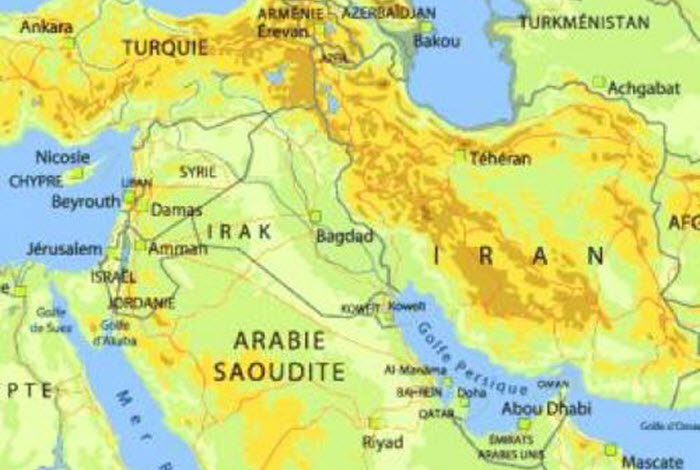 Iran News Update
On Tuesday, Iran News Update called attention to the Iranian seizure of a United Arab Emirates vessel and to the recent statement by the Arab League decrying Iranian influence in the Middle East. The article used these stories to make the case that relations between Iran and the Gulf Arab states have continued to steadily deteriorate since January and that they are unlikely to change course in the near future.
The following day, the New York Times published an editorial that presented essentially the same argument, in this case supporting it with reference to mutual repression of Iranian and Saudi religious minorities. The article also highlighted a long series of statements issued by Tehran suggesting that its Saudi adversaries were supporting and financing organizations deemed terrorists by the Iranian regime. Chief among these are Kurdish separatist groups. But the Times indicates that Saudi Arabia has denied the allegations and Iran has failed to present concrete evidence supporting them.
Top Iranian commander visits Syria, Israel border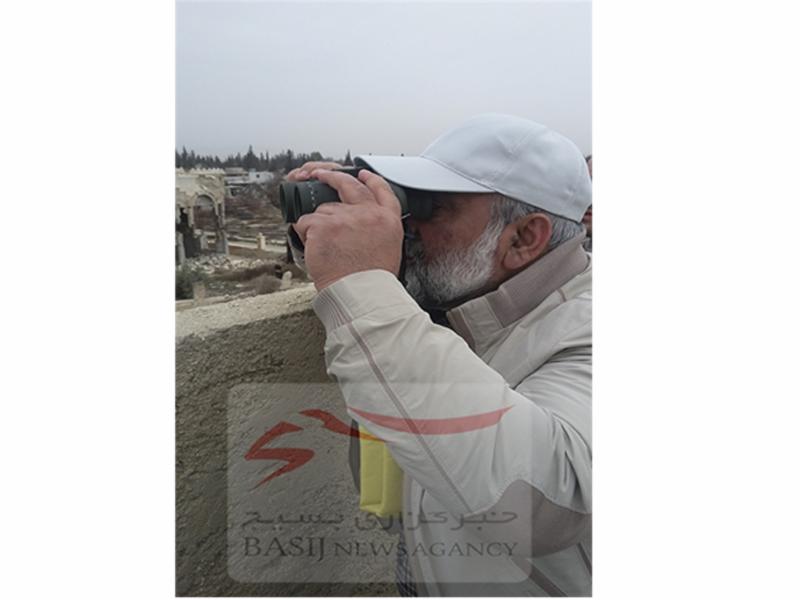 Trend News Agency
The chief of Iran's Basij (volunteer forces) Brigadier General, Mohammad Reza Naqdi, has visited frontier area along Syria and Israel, Fars news agency reported.
According to the report, the commander of Iran's paramilitary force, Brigadier General Mohammad Reza Naqdi, has recently paid a visit to the Quneitra Governorate in the Golan Heights (southern Syria). However, the report did not provide further information on his visit's date and purposes.
Several high-ranking commanders of the Lebanese Hezbollah were reportedly killed last January in the Quneitra Governorate.
Iran to Maintain Advisory Presence in Syria: FM Adviser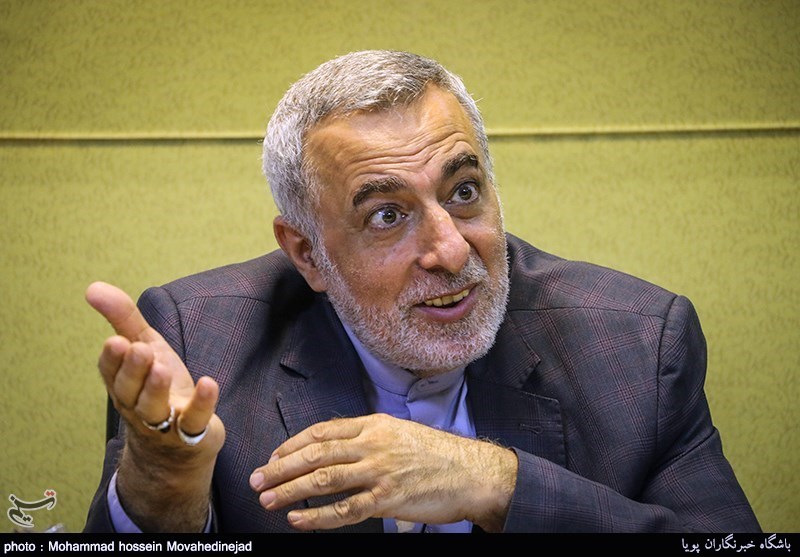 Tasnim News
Speaking to Tasnim, Hossein Sheikholeslam said Iran will continue its advisory presence in Syria until acts of "sedition" by Takfiri terrorists in the Arab country are eliminated.
He also referred to Western countries' plots to remove Syrian President Bashar Assad from power, saying the West does not have the power to do that.
Sheikholeslam praised Assad for standing by the Syrian nation in their anti-terror fight.
An imminent liberation of the northern city of Aleppo from the clutches of the terrorists will "dash hopes of the armed groups" and finally destroy them, he added, hailing the Syrian army's steadfastness and resistance in the Aleppo battle against the foreign-backed terrorists.
Iran- Nuclear Activities
The problems with the Iran nuclear deal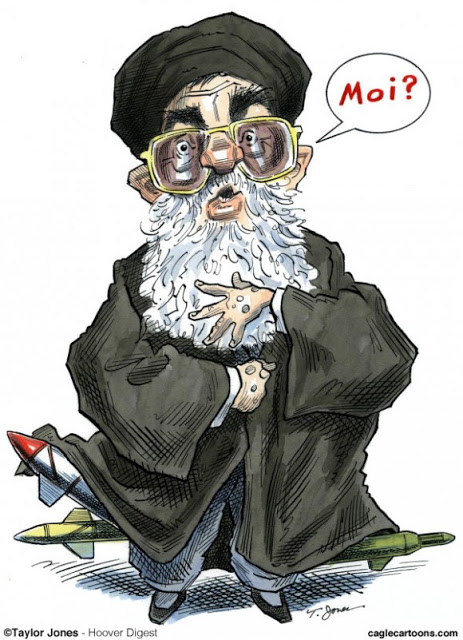 Iran News Update
The Associated Press published a leaked document which showed that Iran would be able to enrich uranium again in 2026, rather than 2030 as previously reported. The regime reacted angrily claiming that the leak violated the deal and the President of the Atomic Energy Organization of Iran (AEOI) Dr. Ali Akbar Salehi said that this leak will permit Iran to enrich uranium at a higher capacity than before the agreement was made.
Ali Larijani, the speaker of the Iranian Parliament, said: "The hostile measures against the nuclear deal have reached a point where Iran was left with no choice but to confront."
Seven Serious Problems with the Iranian Nuclear Deal Framework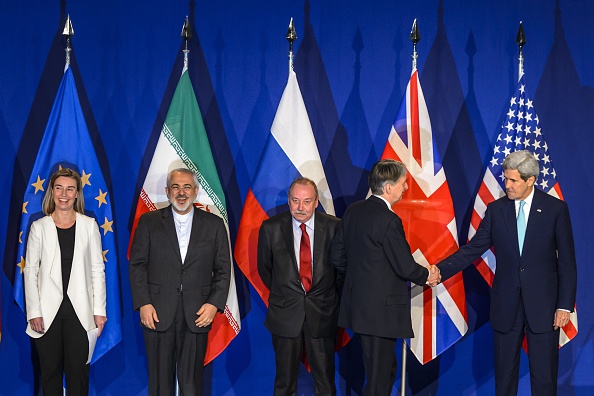 Independent Journal
Though Congress now has a say in the agreement with Iran, many potential issues remain with the current framework. Heinonen and other experts have brought up a number of serious concerns with the current deal. Here are seven of the most serious:
1) A Final Deal is Not Guaranteed.
2) Both Parties Interpret the Framework Differently.
3) The Framework Does Not Include Measures for Enforcement.
4) A Final Deal Will Not Prevent a Nuclear Bomb.
5) Iran Benefits from Lifted Sanctions without Complying.
6) The Balance of Power Will Tip in a Chaotic Middle East.
7) The Framework Leaves Out Human Rights.