Iran- Human Rights (Women, Minorities, Ethnics)
Southern Iran: At Least 3 Prisoners Hanged at Bandar Abbas Central Prison on Drug Charges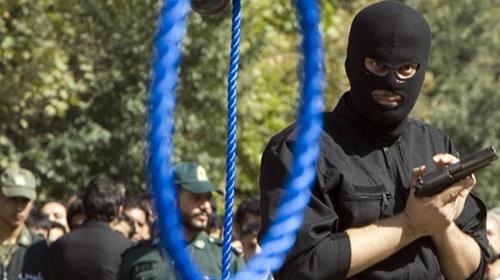 Iran Human Rights
At least three prisoners were reportedly hanged in one day on drug charges.
Iran Human Rights (June 18 2016): At leaast three prisoners with drug related charges were reportedly hanged at Bandar Abbas Central Prison (in the Hormozgan province, southern Iran) on the morning of Thursday June 16. The official Iranian state-run news agency, Borna, has published the identities of the prisoners as: A.Z., Gh.A., and B.A. The human rights news agency, HRANA, published a similar report, but listed the number of prisoners executed at Bandar Abbas Central Prison on June 16 as at least 4.
IRAN FACTSHEET Human Rights Terrorism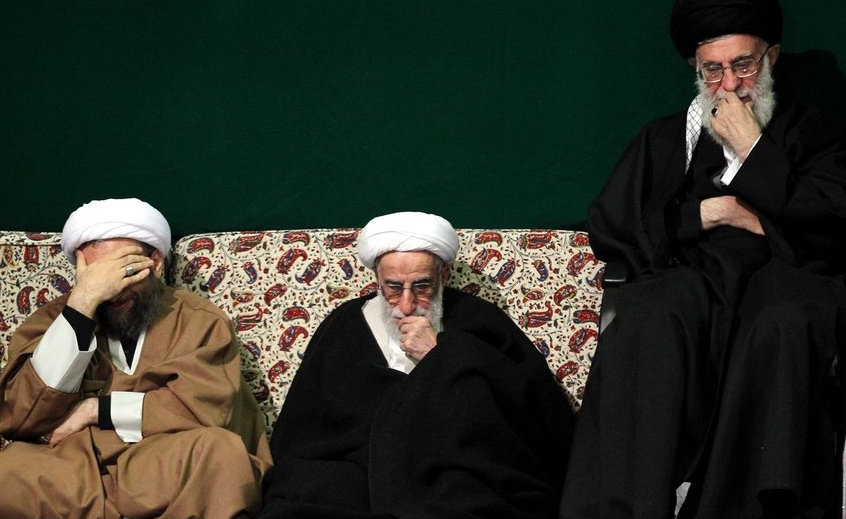 OIAC
Human rights
* Over 2,400 executions have been carried out in three years, more than in any similar period in the past 25 years. Victims include political dissidents like Gholamreza Khosravi, an activist of Iran's principal opposition, the People's Mojahedin Organization of Iran (PMOI or MEK) who was hanged solely for providing financial assistance to a satellite television station supporting the opposition.
* On April 20, 2014 Rouhani described executions as the enforcement of "God's commandments" and "laws of the parliament that belongs to the people."
* In March of 2015, Ahmed Shaheed, the UN special rapporteur for human rights in Iran, stated that despite the claims of Rouhani being a moderate "the overall situation has worsened" with regard to human rights in Iran.
Iran is what the Islamic State would look like if it succeeds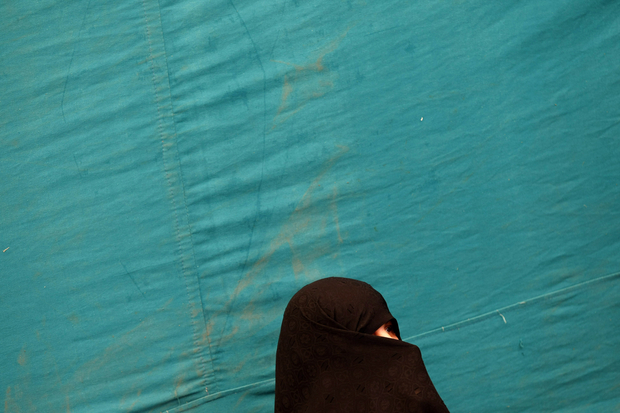 Middle East Eye
IThose concerned over what IS's distorted vision of Islam could evolve into if the group formed a real state, perhaps need look no further than Iran.
When people think about what horrifies them the most about the self-styled Islamic State (IS), surely a misnomer to end all misnomers, they usually point to its brutal violence, torture and sexual crimes, and how IS distorts the religion of Islam into something that is beyond all recognition to any normal Muslim. But what frightens people more is what IS's distortion of Islam would look like if it succeeded and actually became a state.
Allow me, then, to provide you with portents of the future if we fail to stop IS and the symptoms that created IS. If you want an inkling of what a "Caliphate" ruled by IS might look like, then look no further than Iran.
There have been some writers that have attempted to portray Saudi Arabia as IS in state form, but that is far from the truth. Although Saudi Arabia has done much that it needs to answer for, including supporting Abdel Fattah el-Sisi's bloody coup in Egypt, working hand-in-glove with the US to destroy and invade Iraq, and stifling the rights of women and others, it pales in comparison to the fanatical Iranian theocracy.
Iran to crack down on evaders of military service

Middle East Eye
Conscription chief says up to 35,000 people have been arrested this year for dodging service
Iranian authorities are to start arresting young men who attempt to avoid the country's compulsory 24-month military service. General Moussa Kamali, chief conscription officer for the Iranian armed forces, told local newspaper Tasnim on Sunday that, since the start of the current Iranian month of Khordad in late May, more than 10,000 people have applied to pay absence fines rather than serve in the military.
Mandatory military service for young men in Iran starts at age 18, and most are expected to complete 24 months of service in a variety of positions. Men who reach their 19th birthday without having served or being officially exempted are currently forbidden from applying for a passport or driving licence, and from leaving the country without special permission.
British mother, Nazanin Ratcliffe, back in 'solitary confinement' inside Iran prison

INU
According to reports from Iran, 27 Sunni political prisoners in Gohardasht Prison are facing imminent execution.
The reports indicate that on April 30, Shojaei, the head of Ward 4 of Gohardasht, went to Hall 10 of this ward where Sunni prisoners are kept and announced that the death sentences of all 27 have been approved and have been sent to the implementation office, markedly increasing the chance of their execution.
These Sunni prisoners have been condemned to death by the judiciary on the charge of Moharebeh (enmity with God).
Most of these prisoners were arrested in the years 2009 to 2011 in Kurdistan (western Iran) by the intelligence agents. They were kept in solitary confinement under physical and psychological tortures for several months prior to their trail with no lawyers or contacts with their families. They have been arrested solely on the grounds of their beliefs.
Iran- Terrorism Activities (Middle-East)
Iraq needs Iran, Soleimani in fighting Daesh: FM Jaafari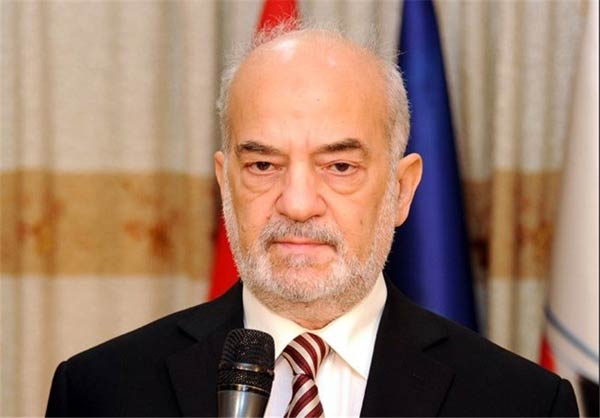 Payvand
Iraqi Foreign Minister Ibrahim al-Jaafari says his country needs Iran's assistance in fighting terrorists, dismissing US questions about Tehran's role in the Arab country. Jaafari told Lebanon's al-Mayadeen television in an exclusive interview aired on Saturday night that the US cannot dictate its views on Iraq.
"There is coordination between Russia, Syria, Iran and Iraq. Iraq needs the experience and information provided by these countries" to fight terrorists, he said. Iraqi troops are currently battling terrorists in Fallujah and preparing to evict Daesh from Mosul. On Sunday, Iraqi troops retook a village south of Mosul as their operations in the Nineveh province continued.
Volunteer forces, called Hashd al-Shaabi, are helping the army in the battle but their involvement has become a lightning rod for criticism by Saudi Arabia, the US and certain other countries. Jaafari reiterated the Iraqi government's support for the force, including its role in the ongoing push to recapture Fallujah.
"The Iraqis have put their patriotism on display through Hashd al-Shaabi and the message from their sacrifices is that Iraq will never allow the enemies to decide for the children of Fallujah."
Iran TV: Revolutionary Guards Killed 5 Kurdish Separatists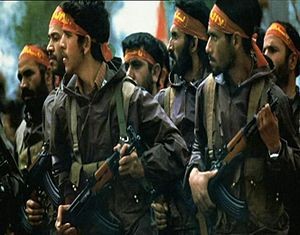 Associated Press
A firefight between Iran's powerful Revolutionary Guards and Kurdish militants in western Iran left five militants dead, Iran's state TV reported on Monday. The TV said the five were members of the Party of Free Life of Kurdistan, or PJAK, which is the Iranian wing of the outlawed Kurdistan Workers' Party, or PKK, in Turkey.
It said the Revolutionary Guards ambushed the militants in northwestern Sardasht area but didn't elaborate as to when the shootout happened or provide more details. Weapons and ammunition were confiscated from the five at the site of the clash, the TV said. Iran occasionally reports on such shootouts and clashes between Iranian forces and members of the Kurdish militant groups.
Separately, Iran's official IRNA news agency reported a clash in the country's restive Sistan-Baluchistan province near the border with Pakistan, saying Iranian security forces killed five members of the Jaish al-Adl group there on Monday. Tehran has branded the group a terrorist organization.
Gulf ambassadors' return 'linked to Iran's attitudes'

Gulf News
Tehran must adhere to UN principles of non-interference, mutual respect, Kuwaiti official says. Manama: The reinstatement of the Gulf ambassadors in Tehran is linked to Iran changing its policy in the region, a senior Kuwaiti official has said.
"We look forward to the ambassadors of the Gulf Cooperation Council (GCC) returning to their posts in Tehran," Khalid Al Jarallah, the deputy foreign minister, said. "However, this matter is directly linked to Iran's policy in the region and its commitment to the essential principles of the United Nations Charter with regards to the non-interference in the domestic affairs of other countries and the respect of their sovereignty," Al Jarallah told the media on the sideline of a Ramadan banquet hosted by the Minister of Foreign Affairs Shaikh Sabah Khalid Al Hamad Al Sabah, Kuwaiti media reported on Wednesday.
Need for Essential Changes in Mid-East Policy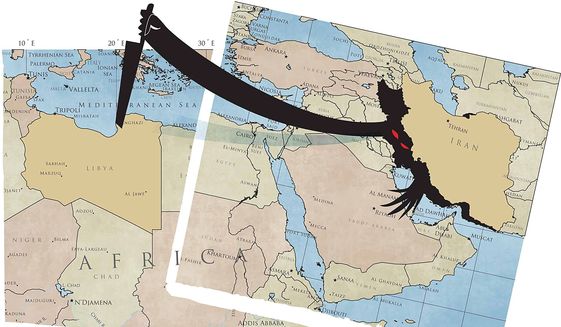 Huffington Post
TThis summer promises to be highly eventful; full of politically significant events that will help to shape the future of global security and international relations. In the U.S. in July, the Republican and Democratic National Conventions will lead into the peak of a very hotly contested presidential campaign season. Earlier that same month, another event will take place across the Atlantic, which should have considerable impact on how the next American President and his colleagues, both at home and abroad, formulate and exercise their Middle Eastern policy.
Iran- Nuclear Activities
Iran vows to burn nuclear agreement if US scraps it

Associated Press
TEHRAN, Iran (AP) – Iran's top leader said Tuesday that if the next U.S. president tears up the nuclear deal, Iran will "light it on fire." Supreme Leader Ayatollah Ali Khamenei's remarks appeared to be aimed at presumptive Republican nominee Donald Trump, who has criticized the deal and vowed to renegotiate it. Khamenei referred to a "U.S. presidential candidate threatening to tear the deal up."
"We do not violate the deal, but if the other party violates it, if they tear the agreement up, we will light it on fire," Khamenei said in remarks published on his official website. Khamenei has the final say on all major issues in Iran. He said Iran has fulfilled its obligations under the agreement but that the U.S. was dragging its feet on lifting sanctions in the banking and insurance sectors, and on unfreezing Iranian assets. "The Americans have not carried out an important part of their commitments," he said.
Iran's Foreign Minister Mohammad Javad Zarif plans to meet with Secretary of State John Kerry in Germany later this week to discuss the implementation of the deal, which went into effect in January. Khamenei reiterated his opposition to a wider rapprochement with the U.S. and other Western nations, saying they remain hostile toward Iran. "It is a wrong idea that we can reach a compromise with the U.S.," he said. "The main argument is about the existence of the Islamic Republic, and this cannot be resolved through negotiation."
What Washington Doesn't Get about Iran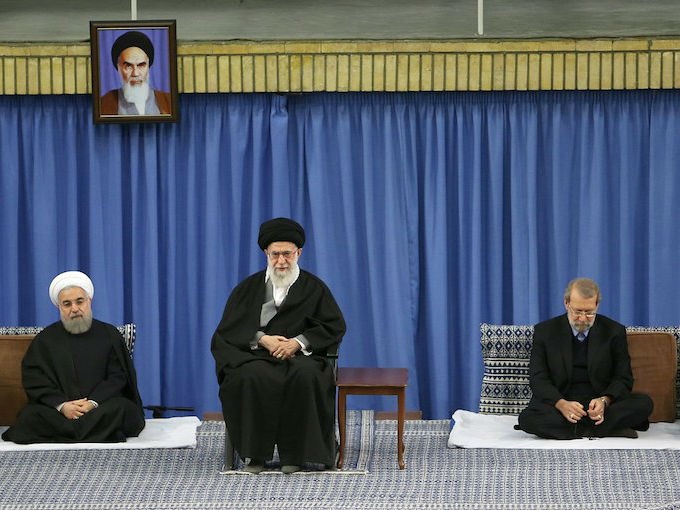 The National Interest
Obscured by the drama of America's presidential campaign, one major foreign policy issue-the future direction of the U.S. approach to Iran-is at a crossroads. President Obama stood before world leaders at the UN General Assembly in September 2013 and stated, "If we can resolve the issue of Iran's nuclear program, that can serve as a major step down a long road towards a different relationship, one based on mutual interests and mutual respect." Yet in the aftermath of the July 2015 nuclear accord, statements by Iran's Supreme Leader Ali Khamenei and Iranian actions have provided little indication that U.S.-Iran relations are moving in a direction more respectful of American interests.
False Narrative on Iran Nuke Deal Drowns Out Opposing Voices
OIAC
Although it came as little surprise to those who genuinely understand the nature of the Iranian regime, it was recently revealed that widely disseminated American narratives about Iran's sudden moderation were merely convenient lies dispensed to the American people and to gullible policymakers and the media in order to drum up support for the 2015 Iran nuclear deal.
In interviews for a New York Times Magazine profile, White House foreign policy adviser Ben Rhodes recently admitted that bilateral talks over the future of the Iranian nuclear program actually began while hardline Iranian President Mahmoud Ahmadinejad was still in power. Still, when his successor, Hassan Rouhani, took the post in 2013, Rhodes branded it as a victory for "moderation" rationalizing nuclear talks.