Iran- Human Rights (Women, Minorities, Ethnics)
OIAC condemns medieval punishment of youth by Iranian government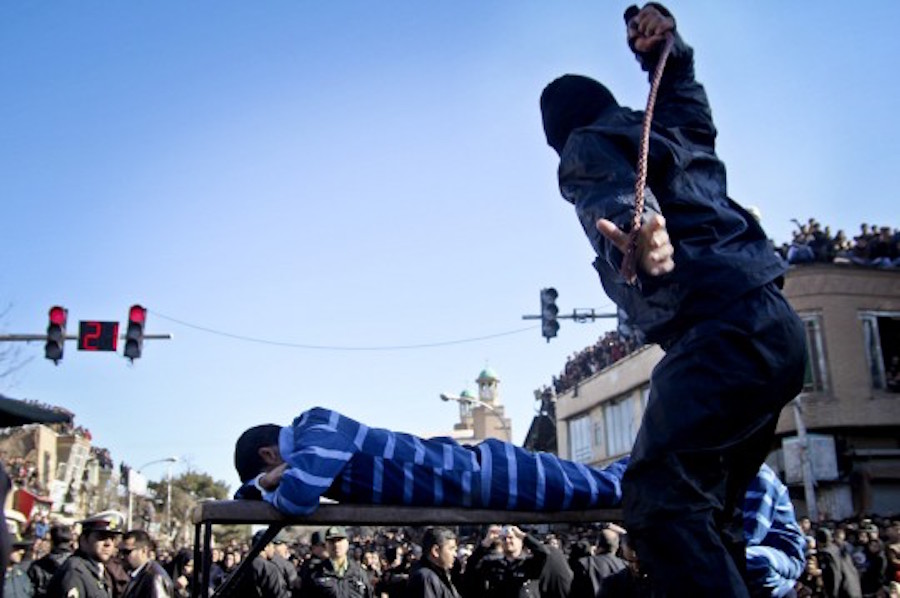 OIAC
Washington, DC; June 4, 2016 – Organization of Iranian American Communities (OIAC-US) condemns medieval punishment of innocent youth by Iranian government judiciary. On May 25, 2016; Iranian's authorities flogged 35 young men & women in Qazvin province ostensibly as punishment for participating in a post graduation party. An increase in violent forms of punishment in Iran has especially been remarkable during and after the much-touted Comprehensive Joint Plan of Action (CJPOA).
Sadeq Niaraki, the prosecutor of Qazvin boasted for example that, "In less than 24 hours, the process for interrogation, investigation, trial, sentencing, and implementation of the sentences was accomplished" to "serve as a lesson to those who breach the social norms." Each student received 99 lashes. Despite hopes of moderation, such cruel and unusual punishment for violation of regime's primitive and forcefully imposed, "social norms" are again increasing in Iran. Similar roundups have also been reported in the cities of Neishapour, Kerman, and Sarkhord, during which at least 141 young men and women were detained.
Southern Iran: Two Men Hanged in Public in Shiraz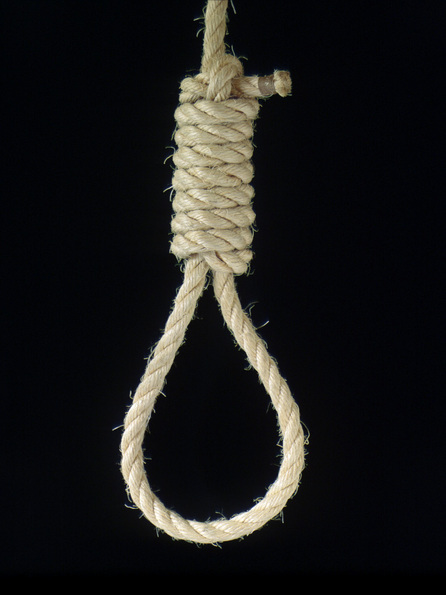 Iran Human Rights
Iranian authorities hanged two men in public on Sunday June 5 in Shiraz, southern Iran.
Iran Human Rights (June 6 2016): Two men were hanged in public in the city of Shiraz (province of Fars, southern Iran) early morning on Sunday June 5. According to confirmed reports, there were dozens of people watching the execution, including small children. According to a report by Iranian state-run news agency, Rokna, one of the prisoners, identified as "Mojtaba G", was executed for "commiting an act of rape before attempting murder". The other prisoner, unidentified, was reportedly executed for "Corruption on earth". The unidentified prisoner was reportedly scheduled to be hanged in public on Thursday June 2, but his execution was reportedly postponed for a few days due to unknown reasons. In an earlier report by Iran Human Rights, citing the state-run news agency, Mizan, the unidentified man was sentenced to death for creating an environment of instability in Shiraz by attacking the homes of residents at night and committing acts of rape.
Female Christian Prisoner Goes on Hunger Strike in Iran Jail


OIAC
OIAC-June 2, 2016: Evin prison authorities have been refusing to provide female Christian prisoner with much needed medical care in the last few months.
Reports received from Iran indicate Christian prisoner, Maryam (Nasim) Naghash Zargaran has gone on a hunger strike to protest the unfair refusal of authorities to provide her with critical medical attention.
In addition to medical concerns, Ms. Zargaran is concerned over unfair handling of her case by Iranian judicial authorities. She started her hunger strike on May 25, 2016.
She is serving her sentence in the women's ward of the notorious Evin prison. As part of her protest she has also refused to accept visitors, which prompted her inmates to do the same in her support.
Despite her dire need for professional medical care, prison authorities have refused to send her to a hospital outside prison facilities for proper care. Ms. Zargaran underwent a heart surgery about nine years ago and needs frequent medical attention.
Khomeini Grandson Defends Decades-Old Mass Political Executions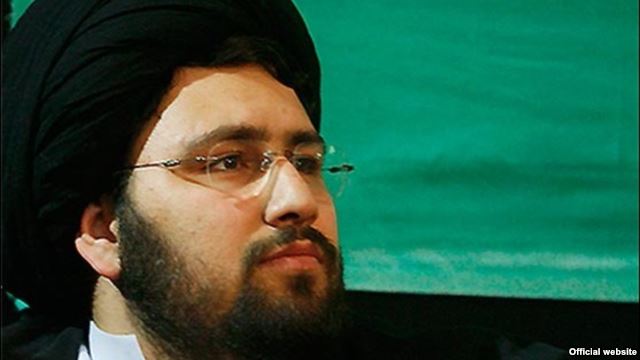 Radio Farda
Ali Khomeini, a grandson of revolutionary leader and Islamic Republic of Iran founder Ayatollah Ruhollah Khomeini, has defended thousands of summary executions of political prisoners in 1988 following a fatwa by his grandfather.
Some sources claim that more than 5,000 members of the Mujahedin-e Khalq Organization (MKO) and further leftist groups, students, and others were executed in the span of a few months. The prisoners were said to have been executed after brief interrogations by three-member committees — dubbed "death commissions" — about their political and religious beliefs.
Speaking at a June 1 event in Qom marking the anniversary of Ayatollah Khomeini's death, Ali Khomeini, a cleric, suggested that the executions of political opponents, particularly MKO members, was a wise move.
Iran- Terrorism Activities (Middle-East)
Iranian commander killed in Syria as Tehran pledges continued support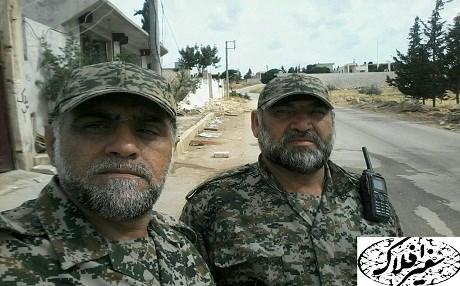 Kurdish News Agency
ERBIL, Kurdistan Region – An Iranian commander and two members of the cuntry's Revolutionary Guard Corps (IRGC) have been killed in the northern Syrian province of Aleppo, Iranian press reported, days after Tehran said it would continue supporting government forces in Syria and Iraq.
General Reza Rostami Moqadam was reportedly killed on Saturday along with Qodrat Abdiyani and Morteza Mosayebzadeh during clashes with rebel groups south of Aleppo.
"The martyr Commander Rostami Moqadam was one of the combatants of eight years of sacred defense (Iran-Iraq war) who was killed by Daesh Takfiris," reported Tasnim news, an agency affiliated with Iran's revolutionary guards.
The number of Iranian forces killed in Syria has risen in the past few months with at least 15 reported dead in Aleppo and Khan Tuman in May alone.
"Islamic revolution is not limited to geographic borders and wherever Islam is in danger believers must protect it," Morteza Kashkuli, an Iranian Revolutionary Commander, said on the death of his three comrades.
State Department report finds Iran is top state sponsor of terror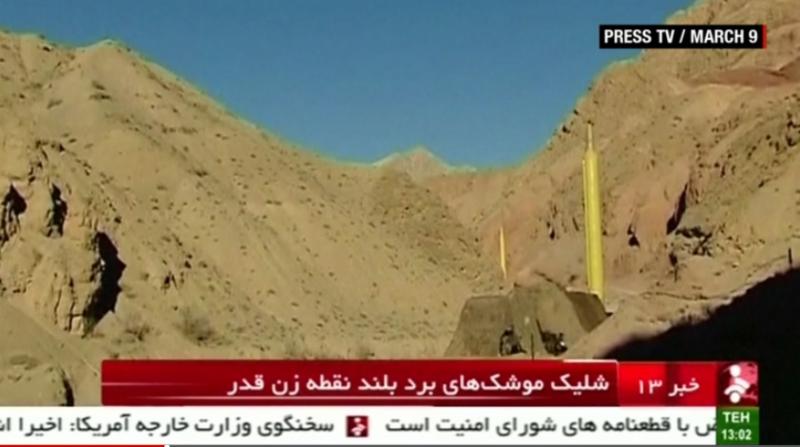 CNN
Washington (CNN)The State Department on Thursday released its annual report on global terrorist activity, listing Iran as the top state sponsor of terrorism and labeling ISIS "the greatest threat globally."
The report also includes statistics on terrorist activity worldwide, and said 11,774 terrorist attacks in 92 countries occurred in 2015.
The department's acting coordinator for counterterrorism, Justin Siberell, briefed reporters Thursday on the report's content, saying the document was used to assess the effectiveness of the effort to combat terrorism and to determine where to best place resources.
What Washington Doesn't Get about Iran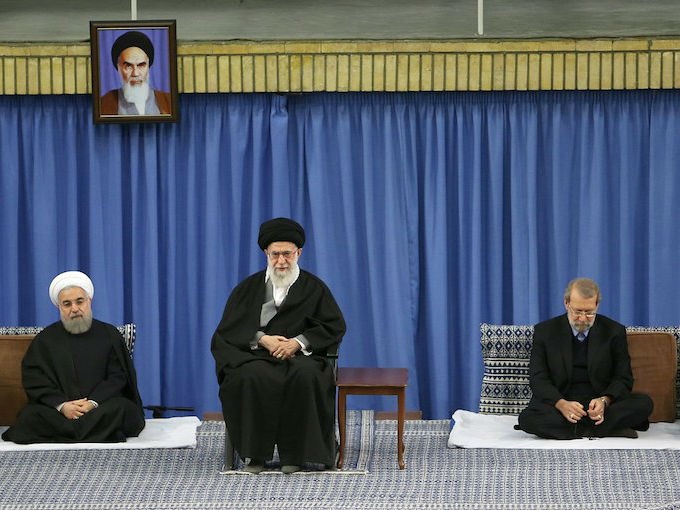 The ًNational Interest
Obscured by the drama of America's presidential campaign, one major foreign policy issue-the future direction of the U.S. approach to Iran-is at a crossroads. President Obama stood before world leaders at the UN General Assembly in September 2013 and stated, "If we can resolve the issue of Iran's nuclear program, that can serve as a major step down a long road towards a different relationship, one based on mutual interests and mutual respect." Yet in the aftermath of the July 2015 nuclear accord, statements by Iran's Supreme Leader Ali Khamenei and Iranian actions have provided little indication that U.S.-Iran relations are moving in a direction more respectful of American interests.
Between ISIS & Iran's militias, US gives up on the State of Iraq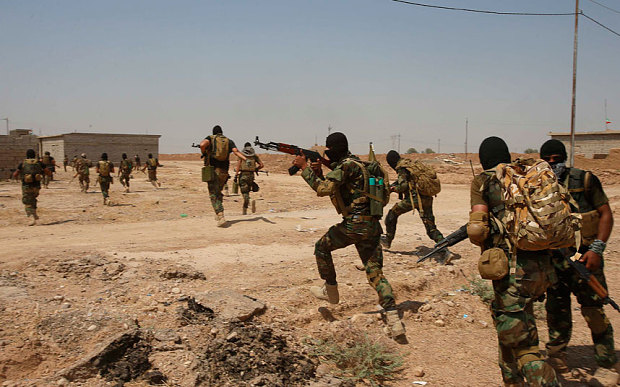 Al Arabiya
When US President Barack Obama promised in 2011 that American forces are "leaving behind a sovereign, stable and self-reliant Iraq" he couldn't be more far off from the reality that emerged today. Five years into the withdrawal, Iraq's sovereignty, stability, and self-reliance are a distant memory, as terrorist groups and militias dictate the rules of the game and the map of the battles from Baghdad to Karkouk.
The scene from the Iraqi city of Fallujah undergoing now its third "liberation" battle from ISIS, says it all. Along with the Iraqi forces, it is Iranian funded and organized paramilitary groups with direct help and presence of Tehran's "shadow commander" Qassem Suleimani leading the fight for Fallujah, and under air cover from the US and coalition forces.
Iran's 'marriage of convenience' with Taliban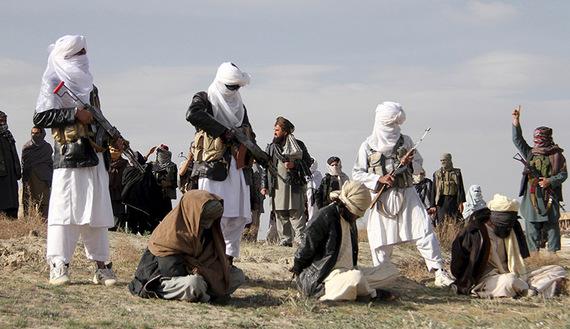 Al Monitor
Iranian authorities deny that Taliban leader Mullah Akhtar Mansour had just returned from a trip to Iran when he was killed May 21 by a US drone strike not far from the Iran-Pakistan border.
But experts on Afghanistan tell Al-Monitor that Iran has played a complicated game with the Afghan militant group for over a decade and has stepped up contacts in recent years in part to keep an even more dangerous organization – the group that calls itself the Islamic State – from expanding its territory to Iran's east.
Although IS has only 1,000-3,000 adherents in Afghanistan, according to the Pentagon, far fewer than in Iraq or Syria, the Iranian government has a much more alarming assessment.
Iran- Nuclear Activities
House panel asks State Dept about deletion of part of video briefing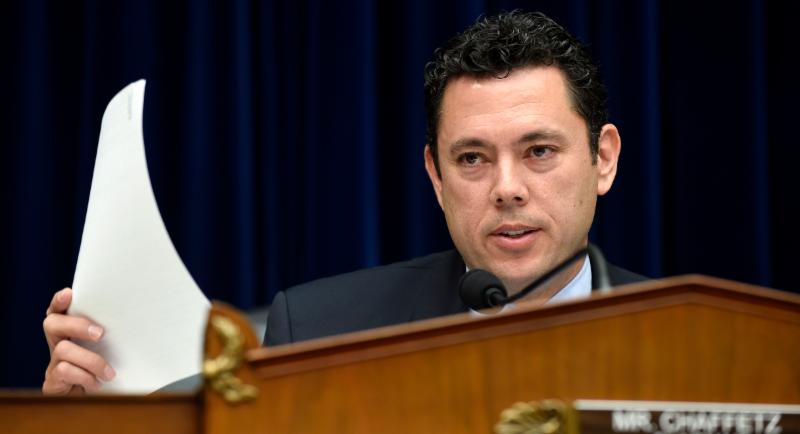 CBS News
WASHINGTON – The chairman of the House Oversight and Government Reform Committee has asked the State Department for more information about the deletion of several minutes of videotape from a news briefing dealing with sensitive questions about U.S.-Iranian nuclear negotiations.
In a letter to Secretary of State John Kerry released on Friday, Rep. Jason Chaffetz, R-Utah, asked for documents identifying the official or officials involved in editing out the portion of the Dec. 2, 2013, daily press briefing. Chaffetz said he was making the request "to better understand the facts and circumstances surrounding the deletion."
The moat that preserves the castle. What are the elections in Iran for?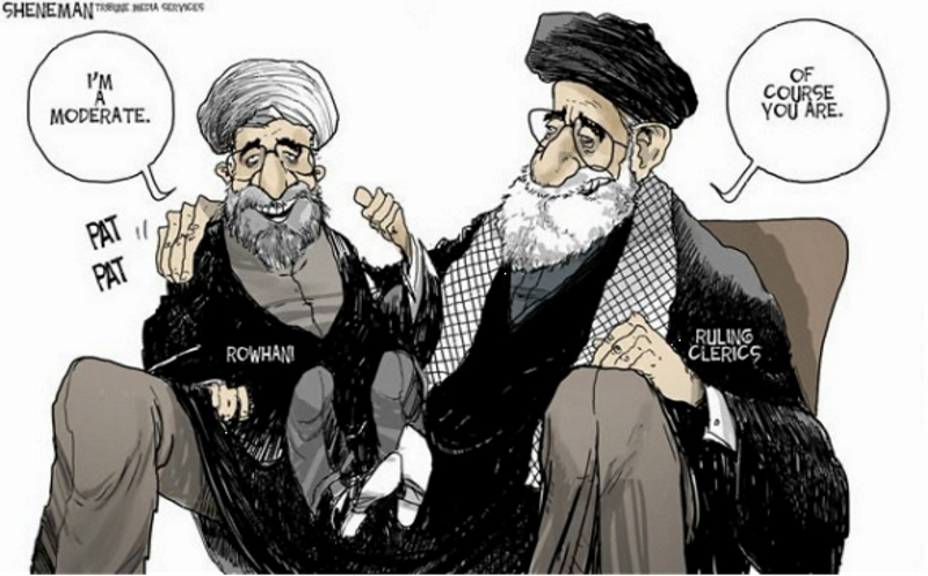 Open Democracy
Parastou Foruhar, daughter of Dariush and Parvaneh Foruhar, cried when she found the name of Ayatollah Omid Najaf Abadi on the list of "Reformists" running for election to the Council of Experts in Iran in March 2016. The judge had ordered the assassination of her parents, who were major opponents of the regime and brutally murdered in their home in 1998, as well as four other Iranian writers and political activists who were critical of dictatorship. Foruhar was even more shocked when she realized that many people who had been trying to bring Najaf Abadi to court had voted for him in the election.
Najaf Abadi is not alone on the list of candidates which the Reformists called the 'List of Hope'. On this list were many other "hanging judges", like Ayatollah Reyshahri the first head of Vavak (Iran's intelligence ministry). He executed many Iranian air force pilots, officers as well as Iran's Foreign Minister in 1980, Sadegh Ghotbzadeh, and Seyed Mehdi Hashemi, who played a leading role exposing the secret relationship between Khomeini's regime and the Reagan administration, which came to be known as Iran-Gate or the Iran-Contra Affair. Other "hanging judges" on the "List of Hope" included Mohseni Ejei, Ali Razini and Seyed Ebrahim Reisi, who was a judge presiding in 1988 when roughly 5000 prisoners who were already serving sentences were executed in three days.