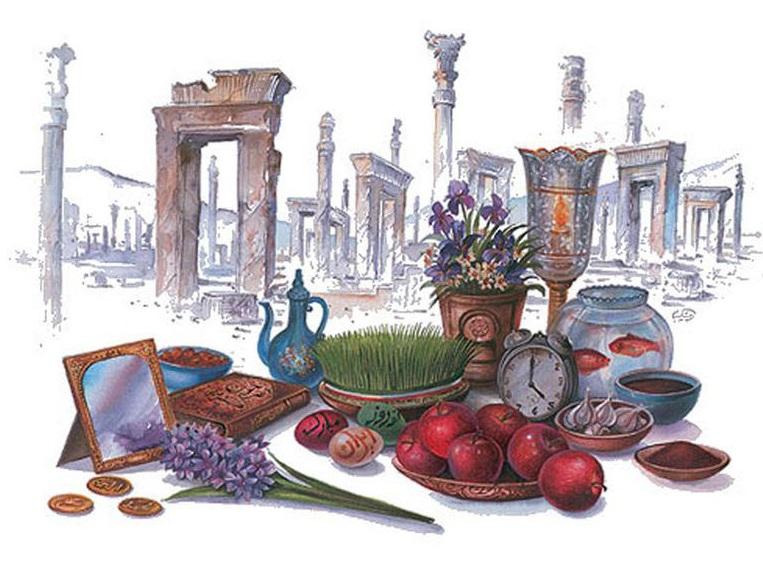 Iran- Human Rights (Women, Minorities, Ethnics)
Ghezelhesar: Death Camp Home to 3000 Prisoners Awaiting Execution

Iran Human Rights
Iran Human Rights (MAR 15 2016): Karaj's Ghezelhesar Prison, also called the death camp, is home to more than 3,000 prisoners sentenced to death for drug related charges.
IIHR's 8th annual report reveals that in 2015 at least 200 prisoners were executed in Ghezelhesar Prison, and they were all on death row for drug related offenses. The executions in this prison dramatically increased after a group of the death row prisoners gathered peacefully in the courtyard on May 21, 2015, calling on the Iranian Supreme leader Ali Khamenei to reduce their sentences. In the five weeks following the peaceful gathering more than 70 prisoners were hanged in groups of 11 to 17. One of the 13 prisoners who was transferred for execution on May 31 2015, attempted to postpone his execution by stabbing another prisoner on death row. When a prisoner who is sentenced to death for drug related charges commits a murder, his death sentence for drug related charges is postponed, since "qisas" (retribution in kind) is given higher priority. On its website IHR has published several interviews with death row prisoners in Ghezelhesar.
Most Executions Unannounced by Iranian Authorities

Iran Human Rights
About 60% of all executions included in IHR's8th annual report on the death penalty were unannounced by Iranian authorities.
Iran Human Rights (MAR 15 2016): IHR's annual report distinguishes between official and unofficial or unannounced executions. The group's unofficial execution reports are verified and confirmed by two independent sources. About 60% of all executions included in this report were not announced by Iranian authorities. Some of these executions were carried out in secret, without the family or the lawyer being informed, and some were simply not announced by the official media. Only 373 of the total 969 executions cases in 2015 were announced by official sources.
2015 ANNUAL REPORT: DARKEST YEAR FOR EXECUTIONS AS IRAN'S ISOLATION ENDS

Iran Human Rights
The 8th annual report on the death penalty in Iran shows that the Islamic Republic of Iran had one of the darkest years of its history with reference to the number of executions. On average between two and three people were hanged every single day in 2015. This stands in contrast to the fact that 2015 also was the year when the Islamic Republic of Iran emerged out of several years of isolation. IHR calls on the international community to puts Iran's horrifying death penalty record on the agenda.
Iran- Terrorism Activities (Middle-East)
Iran Has Replaced Israel as the Gulf States' No. 1 Enemy

Saudi Daily
TEL AVIV – The Saudi daily Al-Jazirah published an article Tuesday saying that Iran has replaced Israel as the number one enemy of the Gulf states, and anyone who disagrees is a traitor.
The article, authored by Saudi journalist Muhammad Aal Al-Sheikh and translated by The Middle East Media Research Institute, or MEMRI, argues that Iran is exploiting the Palestinian issue as a pretext for "infiltrating deep into the Arab world, shredding its Arab fabric, and dragging Arab society into supporting its expansionary plan."
The Persian enemy is Enemy No. 1, and the Zionist enemy is [only] Enemy No. 2. We must present this truth directly, flattering no one, to all those [who try] to extort us with the tale that Israel is the Arabs' Enemy No. 1 and that Iran supports us on the Palestinian issue.

Genocide label for ISIS is a moral challenge for the U.S.

Newsday
What does it mean that the United States has now officially used the term genocide to describe killings by the Islamic State in Iraq and Syria?
To those being slaughtered, raped, terrorized and left homeless, the label doesn't change much. Nor is the United States put under any specific obligation by this recognition that groups of Christians, Muslims and Yazidis, an ancient Kurdish sect, face an attempt by ISIS to wipe them out.
Iranians to splash up to $8B on overseas property: Study

CNBC
Wealthy Iranians, companies and state-backed buyers will spend up to £6 billion ($8.5 billion) on overseas real estate over the next five-to-10 years following the lifting of international sanctions, a report said on Wednesday.
High-net-worth Iranians are likely to look to buy properties in London, Dubai, Switzerland, Germany or the south of France, London estate agency, Rokstone, said.
Becky Fatemi, the agency's Iran-born managing director, said London would be the location of choice, due to historical ties between the two nations. She added that wealthy Iranians tended to invest in property, jewelry and gold.
Mustafa Hijri: we continue our struggle inside Iran

Rudaw
ERBIL, Kurdistan Region – The leader of the Kurdistan Democratic Party-Iran (KDP-I) says the party has decided to move its Peshmarga forces into the Iranian Kurdistan after two decades of unilateral ceasefire that virtually meant no military operations inside Kurdish territories in western Iran since mid-1990s.
Mustafa Hijri said the KDP-I wanted to continue its "peaceful political struggle" and get closer to its grassroots supporters in Kurdish areas of Iran.
"If the world really wants to see a clam Middle East, with no migrations, and with people living freely, then the Islamic Republic (in Iran) should not exist, that will guarantee peaceful coexistence in the Middle East," Hijri said.
Iran spies to appear in Riyadh court today

Saudi Gazette
RIYADH – The ring of 32 people accused of spying for Iran will appear before the Criminal Court in Riyadh again on Monday to listen to the confessions they have made during investigations and submit their written or verbal replies to the charges against them.
The spies include 30 Saudis, an Iranian and an Afghan citizen. Makkah Arabic daily said on Sunday that the spies will appear before the court in groups of two each time.
The court recessed its first session on Feb. 23 after giving each of the defendants a paper containing the charges against him.
Iran- Nuclear Activities
EU Criticizes Iran Missile Tests But Takes No Action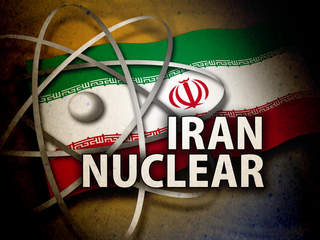 The Wall Street Journal
BRUSSELS-European Union foreign ministers on Monday criticized Iran's recent ballistic missile tests but steered clear of taking any action as the bloc looks to improve ties with Tehran.
Over the weekend, French Foreign Minister Jean-Marc Ayrault had said the bloc would discuss possible sanctions against Iran. Tehran last week carried out a barrage of tests following vows by officials to press ahead with its missile program despite U.S. pressure to curtail it.
EU foreign ministers discussed the issue at a meeting in Brussels on Monday. However, the bloc's foreign-policy chief Federica Mogherini said Monday evening there was no question of imposing sanctions for now.
Weak Resolution, Approved by U.S., Makes Action Against Iran's Missile Activity Unlikely

CNS News
Eight months after allowing weak language in a U.N. Security Council resolution relating to Iran's ballistic missile activity, the Obama administration now faces the likelihood that repeated missile launches by Tehran will bring no tougher response from the council than a reprimand.
A close observer of the U.N. criticized U.S. Ambassador Samantha Power on Thursday, suggesting she had been outmaneuvered by Russia, an ally of Iran, during the drafting of that resolution.
"Samantha Power was never able to compete with the Russians," said Richard Grenell, who served as spokesman for four U.S. ambassadors to the U.N. during the George W. Bush administration.
GOP senators push for new Iran sanctions after missile tests

The Washington Times
A group of Republican senators on Thursday introduced legislation that would require President Obama to impose new economic sanctions on Iran in response to the series of ballistic missile tests recently carried out by the Islamic republic.
"Tough words alone will not deter the world's worst state sponsor of terrorism from continuing to develop its ballistic missile program," said Sen. Kelly Ayotte, New