Iran- Human Rights (Women, Minorities, Ethnics)
Four Prisoners Hanged in Iran: 2 in North and 2 in South

Iran Human Rights
On Saturday November 28, two prisoners were reportedly hanged at Rasht's Lakan Prison on drug related charges. On Monday November 30, two prisoners were reportedly hanged to death at Zahedan Central Prison on rape charges.
The press department of the Judiciary in Gilan has identified the prisoners who were executed on Saturday as A.Z., 31 years old, and A.R., 30 years old. According to the press department, the prisoners were sentenced to death for purchasing and possessing 650 grams of crystal meth and possessing 813 grams of heroin.
http://iranhr.net/en/articles/2378/
Iran's Fellow Travelers at the New York Times

Foreign Policy
For $7,000, the newspaper's journalists will serve as tour guides to the Islamic Republic. (Evin Prison is not on the itinerary.)
On Nov. 23, the New York Times published its latest of morethanhalf-a-dozenarticlespleading for the Iranian government to release Jason Rezaian, the Washington Post's Tehran correspondent who was imprisoned on charges of espionage more than 16 months ago. "Western officials hoped that the nuclear agreement would usher in a new era of broader cooperation with Iran," the editorial board wrote. "But as they begin taking steps to ease economic sanctions on Iran, as called for in the deal, the treatment of Mr. Rezaian has intensified their concerns about whether Iran can be trusted to fulfill its nuclear commitments."
http://foreignpolicy.com/2015/12/04/irans-fellow-travelers-at-the-new-york-times/
Iranian-American Hanged in Iran

Iran Human Rights
An Iranian-American man has reportedly been hanged in Iran.
According to confirmed sources, Iranian authorities carried out the death sentence for Hamid Samiee and another prisoner at Karaj's Rajai Shahr Prison on Wednesday November 4. Samiee, reportedly accused of committing an act of murder in California, was arrested by Iranian authorities upon his return to Iran. He was sentenced to death by Branch 71 of Tehran's Criminal Court for the murder of an Iranian man identified as Behrouz Janmohammadi. Confirmed sources say Samiee was arrested in 2008 after the murder victim's family had reported him to Iranian authorities.
http://iranhr.net/en/articles/2379/
Raped, beaten and abused – just because of a desire for freedom

Telegraph
The rush to a nuclear deal with Iran has left human rights issues sidelined. Few people in the West seem to care. They just want to ensure that Tehran does not develop a nuclear capability. This aim is understandable but it leaves Iran's political prisoners, torture victims and persecuted ethnic minorities with little hope of any respite.
Tehran denies abusing human rights and seeks to deflect criticism by pointing the finger at abuses by Western countries. Iran's supreme leader, Ayatollah Ali Khamenei, has accused the US of oppressing the black community. Other leaders have boasted that, unlike the West, Iran has no racial discrimination. I know different; having been a victim of the regime's anti-Arab racism.
http://www.telegraph.co.uk/news/worldnews/middleeast/iran/12027744/This-is-what-happens-to-Arab-activists-in-Iran.html
Corruption trial uncovers links between money and Iranian politics

Financial Times
"For years I have put my life at risk for God and this country," Babak Zanjani, dressed in blue striped prison uniform, told a Tehran court on October 31. "I have been imprisoned for two years under difficult conditions in a small room which is like a toilet."
Iran's most notorious billionaire, who has claimed he has more than 60 companies inside and outside Iran, stands accused of corruption, fraud and forging documents. In his defence, Zanjani claims he served his country by helping its authorities manoeuvre around EU and US oil and banking sanctions introduced in 2012 "when Iran could not sell one barrel of crude nor could transfer one US dollar". In response, Iran's oil ministry claims it is owed more than €2.7bn for oil exports, which Zanjani says were frozen by sanctions. .
http://www.ft.com/cms/s/0/e6e949f8-8eae-11e5-8be4-3506bf20cc2b.html
Iran- Terrorism Activities (Middle East)
Iran's Khamenei holds similar beliefs as Islamic State: US Senator

Tribune
Further, the senator said that the Ayatollah in Iran held similar beliefs. "These are individuals with an apocalyptic vision of the future, and they will not stop until they feel they have succeeded in triggering this apocalypse. It, by the way, is similar to the views held by the Ayatollah in Iran."
http://tribune.com.pk/story/1003717/irans-khamenei-holds-similar-beliefs-as-islamic-state-us-senator/
The real shadow over Syria is cast by the mullahs of Iran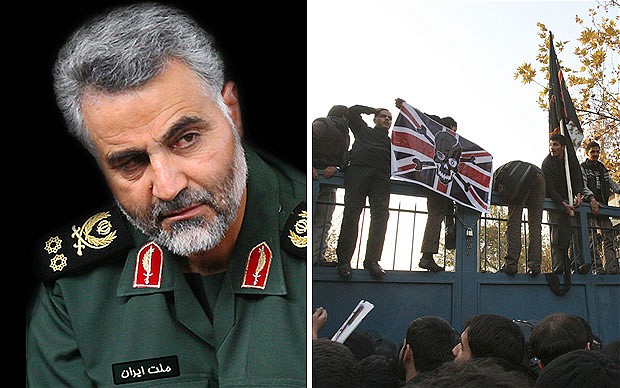 The Telegraph
In all the coverage given to unravelling who is for or against whom in the unspeakable shambles of Syria, one key bit of the jigsaw too often gets forgotten. We know Russia is pro-Assad but anti-Isil and other assorted Syrian rebels. Turkey is anti-Assad and Isil, but also Russia and the Kurds. The Kurds are anti-Assad, Isil and Turkey. The US-led coalition is anti-Isil but pro the Kurds, Turkey and the other Syrian rebels.
http://www.telegraph.co.uk/comment/12035417/The-real-shadow-over-Syria-is-cast-by-the-mullahs-of-Iran.html
Iran's Fighters Are Dying in Syria — Will it Change Anything?

The Huffington Post
The number of Iranian fighters dying in Syria has reportedly risen in recent weeks. Iran's semi-official Fars News Agency reported that several members of the Iranian Revolutionary Guard Corps (IRGC) were among the fighters killed in the northern Syrian city of Aleppo over just a few days.
This indicates that Iran is increasingly relying on the deployment of IRGC members instead of the elite Quds Force. So far, more than 100 IRGC fighters including top generals have been killed in the Syrian war. It is the task of the Quds Force to conduct extraterritorial operations and foreign military missions. It has an estimated 15,000 fighters, while IRGC has over 100,000 members and it controls the paramilitary Basij militia with over 350,000 active members and reservists.
http://www.huffingtonpost.com/majid-rafizadeh/irans-fighters-dying-in-s_b_8735658.html
Flesh-Eating Bug On The Rise In Syria Caused By ISIS Dumping Bodies In The Street

Yahoo News
WAR-ravaged Syria has a new enemy – a deadly flesh-eating bug caused by ISIS dumping bodies in the street.
The bug, known as Leishmaniasis, is caused by protozoan parasites.
It is usually carried by flies but experts warn that increase in rotting flesh in the street has triggered a dramatic rise.
Records suggest that 16 months ago around 500 people were affected by the disease, but that is now believed to have soared.
http://news.yahoo.com/flesh-eating-bug-on-the-rise-in-syria-caused-by-094027263.html?nf=1
UK says seeks release of British-Iranian citizen jailed in Iran
Reuters
Britain's foreign ministry has said it is seeking the release of a British-Iranian citizen from jail in Iran, where he has been held for four years on espionage charges.
Kamal Foroughi, 76, was arrested in 2011 while working in Tehran as a business consultant, his son Kamran said. His arrest was first reported by the Guardian newspaper in October this year, when Foroughi's family decided to break their silence.
The revelation came amid a renewed crackdown on dissent in Iran, which analysts said has intensified since Supreme Leader Ayatollah Ali Khamenei warned in September of Western "infiltration" in the Islamic Republic.
http://uk.reuters.com/article/uk-iran-rights-britain-idUKKBN0TM19D20151203
Iran- Nuclear Activities
Leaving Iran's Nuclear Past a Mystery

The New York Times
VIENNA – The Iranian nuclear crisis began a decade ago when Tehran's leaders refused to answer questions from international inspectors about evidence that a secret team of scientists, working in a complex organization that sprawled across military and university laboratories, were experimenting with the technology to build a nuclear weapon.
http://www.nytimes.com/2015/12/04/world/middleeast/leaving-irans-nuclear-past-a-mystery.html?_r=0
Iran's Nuclear Nondisclosure

The Wall Street Journal
Tehran hides its past weaponization work. The U.N. gives up.
President Obama sold his nuclear deal with Iran with promises that the accord would be based on "unprecedented verification," and this week we were reminded of how much that promise was worth. Witness the latest report on Iran's nuclear program from the International Atomic Energy Agency..
http://www.wsj.com/articles/irans-nuclear-nondisclosure-1449273610
Dissidents claim Iran has 'secret committee' to deceive nuke inspectors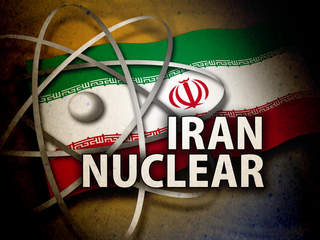 The Washington Times
Iran is deliberately trying to deceive U.N. inspectors in charge of implementing last summer's nuclear deal, according to a prominent Iranian dissident group, which claims that Tehran has created a "top secret committee" to provide false information to the International Atomic Energy Agency.
According to the National Council of Resistance of Iran (NCRI), the secret committee is comprised of top officials from the Iran's Islamic Revolutionary Guard Corps and Ministry of Defense Armed Forces Logistics, who are "working to cover up" the potential military dimensions of the ongoing Iranian nuclear program.
http://www.washingtontimes.com/news/2015/dec/2/dissidents-iran-committee-deceive-nuke-inspectors/
State Department indicates that the Iran deal is not legally binding
The Washington Post
In a recent letter written by Assistant Secretary for Legislative Affairs Julia Frifield, the State Department indicates that the nuclear deal with Iran is not legally binding. It is, the letter claims, merely a set of "political commitments between Iran and the P5+1 (the United States, the United Kingdom, France, Germany, Russia, China) and the European Union."
The Obama administration has taken this position at least in part to avoid rendering the deal unconstitutional. If it were a legally binding international agreement, it would require ratification by the Senate, or at least some form of congressional approval, which it currently does not have and is unlikely to get in the future. But, as legal scholar Michael Ramsey and Matthew Weybrecht of Lawfare point out, if the agreement is not legally binding, that means that a future president could repudiate it any time, without violating either domestic or international law.
https://www.washingtonpost.com/news/volokh-conspiracy/wp/2015/12/01/state-department-indicates-that-the-iran-deal-is-not-legally-binding/