Congressional Support For #IranProtests
Rep.Scott Perry (R-PA) Regarding Iran protests, 9th January 2018
OIAC

Very Strong Congressional Support On The Hill for Iran's Recent Uprising and Protests. Rep.Scott Perry from Pennsylvania, 9th January 2018. Organization of Iranian American Communities. #IranProtests
Speech of Rep.Ted Budd (R- NC) Regarding Iran Protests, 9th January 2018
OIAC

Very Strong Congressional Support On The Hill for Iran's Recent Uprising and Protests. Rep.Ted Budd from North Carolina, 9th January 2018. Organization of Iranian American Communities. #IranProtests
#IranProtests Related News-Clips
#IranProtests,Ahvaz, Capital of Khuzestan, 23 February 2018, National Department of Ahvaz Steel
OIAC

The demonstration of workers of National Department of Ahvaz Steel, one of the biggest steel factory in Iran, because of ongoing delay in the payment of their salary and also neglecting worker's requirement by senior managers Organization of Iranian American Communities #IranProtests
Open letter from Kerry Kennedy to Secretary General Guterres on Iranian protests



OIAC
Dear Secretary-General Guterres:
On December 28, 2017, Iranians took the streets in peaceful protest in Mashhad, one of Shiite Islam's holiest places. Within days, thousands of Iranians throughout the country had joined in similar demonstrations. The protestors were responding to declining economic conditions, lack of personal freedoms, and corruption; some could be heard calling for Ayatollah Ali Khamenei to step down. Unfortunately, the Iranian regime responded to these protests with violence, including deadly force. On December 30, at least two demonstrators were shot in the western town of Dorud. As you know, those rights were not respected, and approximately 3,700 protesters were arrested for their participation.
Iran Uprising-Gathering of Dervishes in Tehran, and suppressive force's attack on them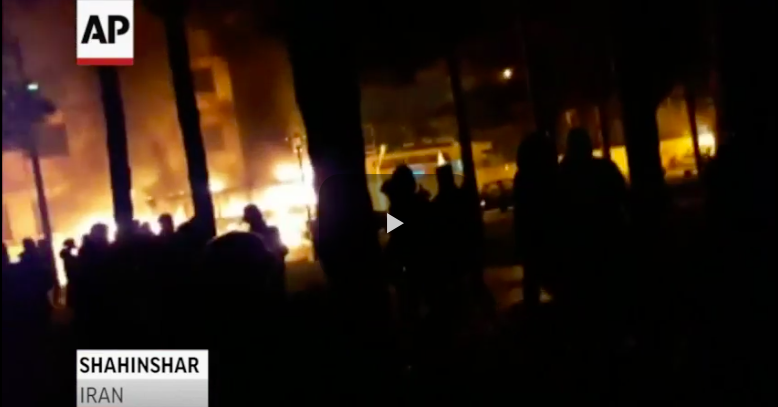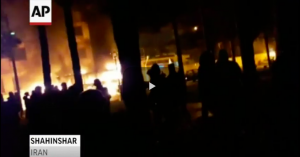 Message from Iran
This evening (February 19th), repressive forces attacked with tear gas, batons and gunfire a group of Gonabadi Dervishes who had gathered outside the police station in Pasdaran Ave. According to reports, a number of protesters were injured and some were arrested. They had gathered since this morning in protest at arresting one of the Dervishes and demanded his release.
The security and intelligence forces have surrounded the area, and their number is increasing continually. A group of people in surrounding streets have blocked the transfer of repressive forces to the location. A number of police force motorcycles have been destroyed by the protesters.
#Iran_Human_Rights (Women, Minorities, Ethnics)
Iran Execution: Six prisoners, Including a Juvenile Offender, Facing Execution In Days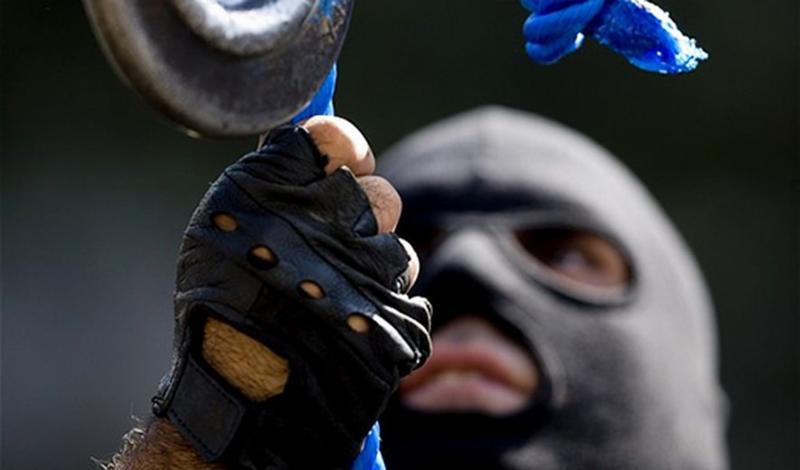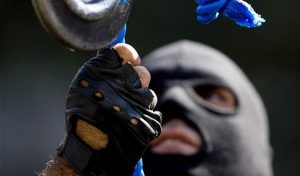 Iran Human Rights
According to a close source, on the morning of Monday, February 12, at least six prisoners from different wards were transferred to solitary confinement at Rajai Shahr Prison to be executed. Most of them were sentenced to death on murder charges.
Some of them are identified as: Masoud Taghipour from ward 6, Mohammad Saleh Dolatabadi from ward 10, Morteza Shafiq from ward 10, Saeed Ranjbar from ward 10, and Omid Rostami from ward 5.Omid Rostami is reportedly sentenced to death on the charge of murder before the age of 18. However, Iran Human Rights (IHR) has not been able to access his documents so far.
The prisoners will be certainly executed on Wednesday if they fail to gain the consent of the plaintiffs.
It is worth mentioning that at least three juvenile offenders were hanged at Rajai Shahr, Noshahr, and Bushehr prisons in January. These sentences prove that the Article 91 of the Islamic Penal Code (2013), as well as other articles related to protection of children at risk of retaliation, cannot effectively protect juvenile-offenders from execution.
Iran: At Least 300 Dervish Gonabadi Protesters Arrested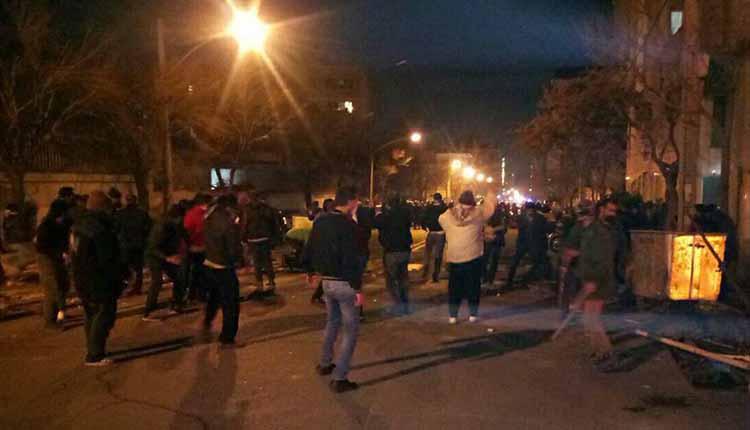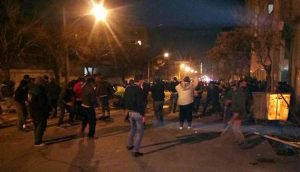 Iran Human Rights Monitor
At least 300 Dervish Gonabadi protesters were arrested on February 19, after IRGC Basij and plainclothes agents with anti-riot vehicles attacked the protesters and used tear gas. Detained Gonabadi women are transferred to Tehran's Evin Prison.
The state-run Tasnim news agency on February 20, cited the State Security Force spokesman confirming the arrest of the 300 protesters.
Amateur videos disseminated on social media shows a number of protesters severely injured by anti-riot units using pellet guns. Reports indicate many injured Dervish Gonabadi protesters have been arrested in hospitals by intelligence agents.
It's time for the West to lean on Tehran – the Iranian people deserve it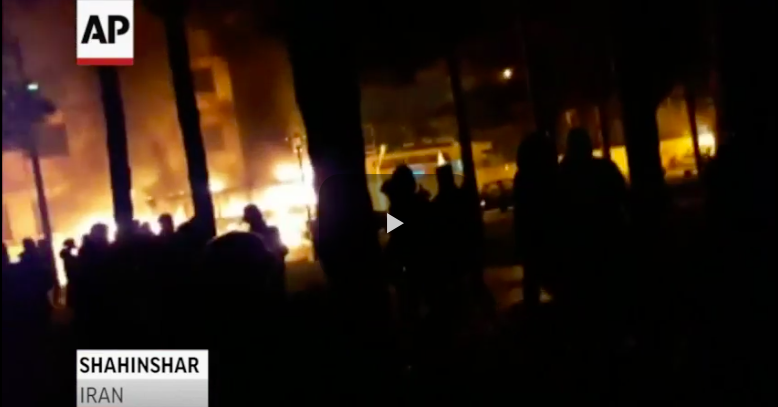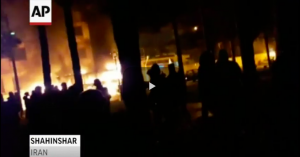 National Post
Some Western leaders came to falsely believe there was no established alternative to Iran's theocracy. The current uprising proves them wrong.The recent news that Prof. Kavous Seyed-Emami, a 63-year-old environmental activist and Iranian-Canadian dual national, had died under interrogation in Iran is a reminder of Tehran's arbitrary detention of dual nationals, the regime's persistent and often fatal use of torture, and its feeble attempts to cover up the causes of prisoner deaths.
15 Year Old Boy Sentenced To Five Years Behind Bars For Tearing Down The Flag Of Iranian Regime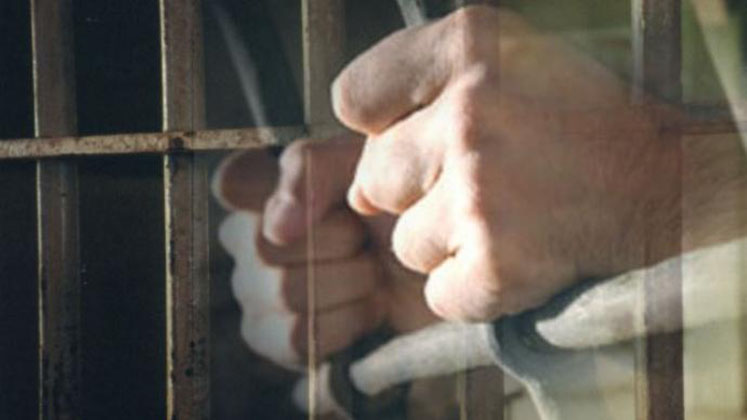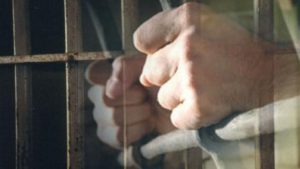 Iran Human Rights Monitor
The Vice President of the Majlis Legal and Judicial Commission said that a 15 year old boy who pulled down the flag bearing the emblem of the Iranian regime during nationwide protests in Malayer was sentenced to five years behind bars.
Jamaran state-run Website wrote on February 17:
Mohammad Kazemi, the Vice President of the Legal and Judicial Commission of the Majlis, visited Hamedan Central Prison this morning.
He said that during the four-hour visit, Hamedan's Head of Prisons, presented a report on the situation of the detainees of recent events (protests), saying that about 40 people who were residents of Hamedan, Nahavand, Asadabad and Tuyserkan were detained. Malayer's representative added that during the visit, he talked with a 15-year-old boy who had lowered the flag of the Islamic Republic in recent events in one of Malayer's squares.
Amputee Worker Says Government Should Have Just Employed Him Instead Of Amputation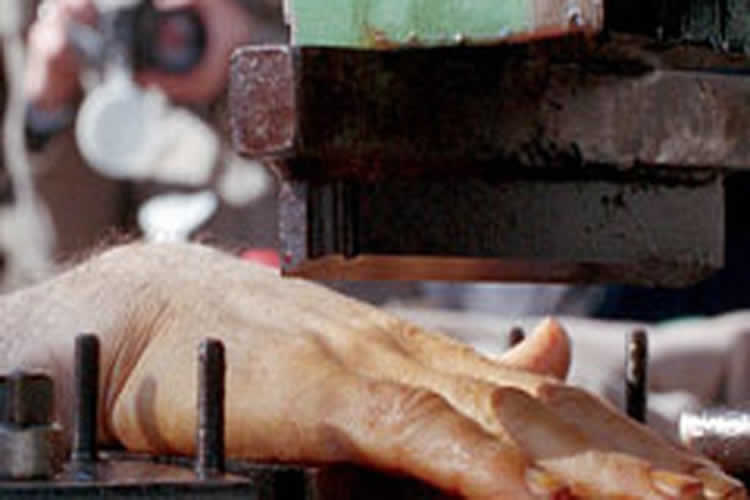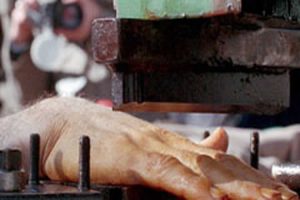 Iran Human Rights Monitor
Alireza Qomi Shandiz, a worker whose four fingers were amputated in Vakil Abad Prison in Mashhad on charges of theft talked about his life after the amputation.
Speaking with the state-run Shahrvand daily on February 17, 2018 he said "I'm about 40 years old. We were four people who were charged with theft and had finger amputation issued for us. Along with 10 years of prison and 74 lashes. They cut off my fingers in 1999, 15 years ago, with a guillotine in Vakil Abad Prison… Since my fingers were cut off, I did not have even one good day. Why didn't you give me a job then? Couldn't they have given me a job instead of cutting off my fingers?"
Stop Prosecuting Women Over Dress Code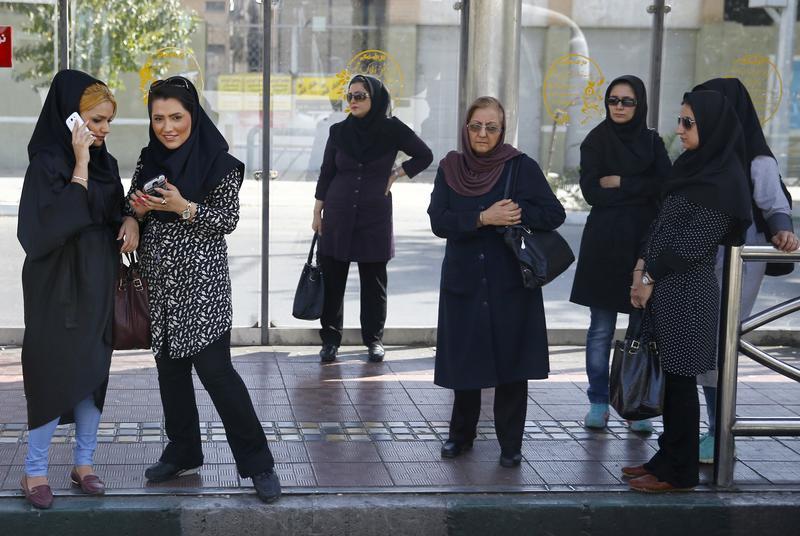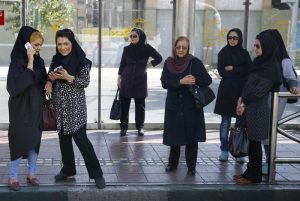 Iran Human Rights Watch
Compulsory Hijab Laws Violate Women's Rights.
Iranian authorities should drop charges and stop prosecuting women for peacefully protesting Iran's compulsory dress code (hijab) laws, Human Rights Watch said today. At least three women who peacefully protested the hijab law have been arrested since the end of January 2018.
Iranian officials arrested Nargess Hosseini on January 29 as she took off her headscarf to protest Iran's compulsory hijab while standing on top of an electric utility box on a street in Tehran. They arrested Azam Jangravi on February 14 and Shaparak Shajarizadeh on February 21 in similar circumstances. Sources told Human Rights Watch that Hosseini and Jangravi were released on bail, but Shajarizadeh remains in detention.
Iran- Terrorism Activities (Middle-East)
Syria Death Toll Over 500 As Eastern Ghouta Bombing Continues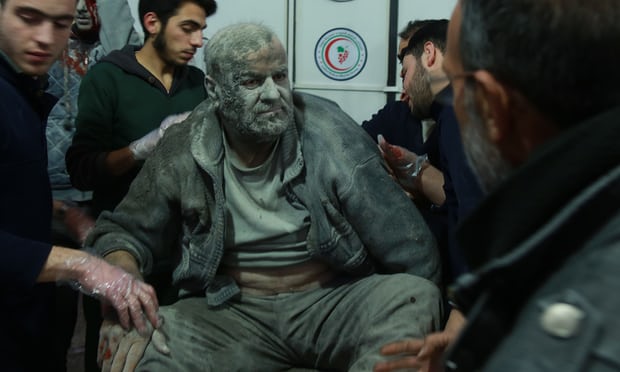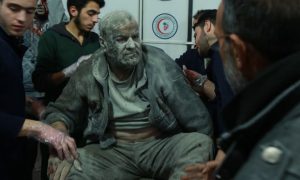 The Guardian
Scale of attacks preventing recovery of bodies as medics struggle to treat injured.
Bombing raids have killed more Syrians in the besieged enclave of eastern Ghouta before a delayed UN vote on a ceasefire to allow medical and food aid to reach civilians.
Nearly a week into one of the most fierce assaults of Syria's long civil war, over 520 people were dead and thousands more injured, Médecins Sans Frontières said. Many of the bombing raids have targeted medical buildings, and doctors in the remaining facilities are struggling to keep up with the stream of severely injured patients.
Iran's Involvement in Syria Is Creating A "New Holocaust"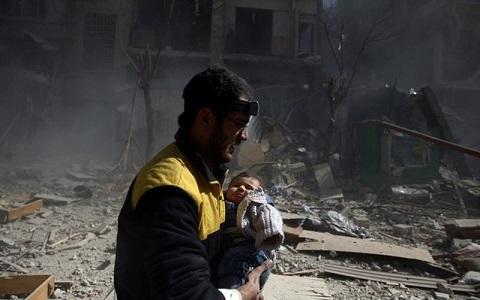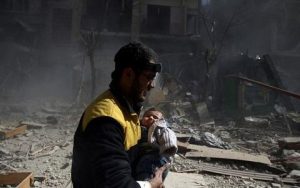 Iran Freedom
A high-ranking member of the Syrian opposition has said that the actions of the Bashar Assad Regime, along with its allies Iran and Russia are creating a new "Holocaust" in rebel-held areas of the capital Damascus.On Tuesday, Mohammed Alloush of the Army of Islam told The Associated Press that the United Nations was also to blame for the tragedy "because of its bankruptcy
and lies about protecting security and peace in the world".He made these comments after opposition activists and paramedics in the eastern suburbs of Damascus reported the deaths of at least 100 people on Monday.
Merkel: Killing of civilians in Syria is a massacre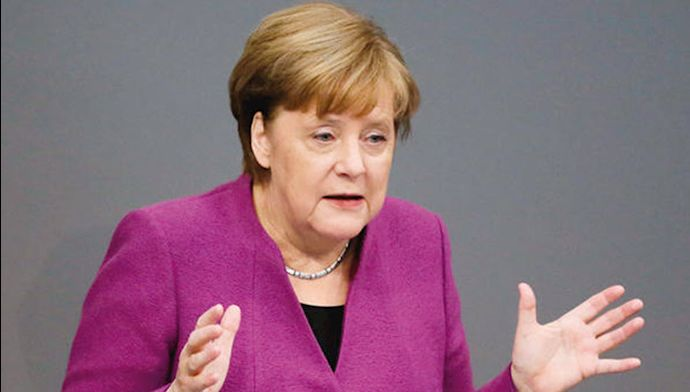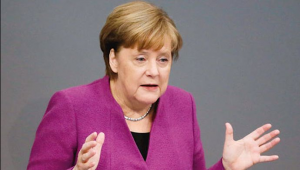 Reuters
BERLIN (Reuters) – German Chancellor Angela Merkel on Thursday condemned the killing of civilians in Syria as a massacre, adding that Berlin would reach out to Russia in its efforts to stop the violence.
"What we currently see, the dreadful events in Syria, a regime fighting not against terrorists, but against its own people, the killing of children, the destruction of hospitals, all this is a massacre which needs to be condemned," Merkel said.
Merkel said that Berlin would discuss the war in Syria with Moscow. "We must do everything that is within our power so that this massacre comes to an end," Merkel added.
Tackle Syria by Tackling Iran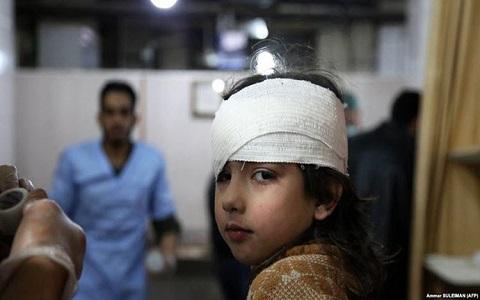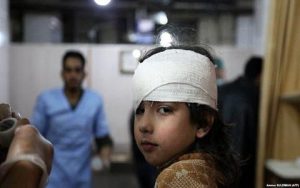 Iran Freedom
Hundreds of people, mostly children, died in a direct strike on the rebel-held area of eastern Ghouta, in Syria, on Tuesday.It is just the latest horrific atrocity by Bashar Assad and his Iranian and Russian allies in the brutal civil war that has caused hundreds of thousands of deaths, forced over five million people to flee the country, and displaced over six million.
This war has long been criticised by those in the West, but make no mistake: the fighting will not stop until Iran and Russia stop supplying Syria with weapons and troops to aid in the war.
So far, the United Nations hasn't even been able to impose meaningful sanctions on the Syrian Regime, because Russia, a permanent member of the UN Security Council, has vetoed them seven times.
Regime Change Is Only Way to Stop Iran Proxies in Iraq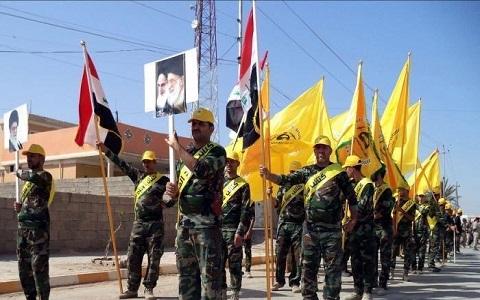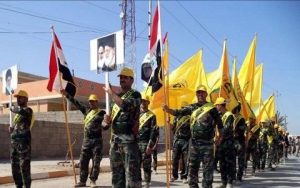 Iran Freedom
When Iraqi Grand Ayatollah Ali al-Sistani issued a fatwa calling on all able-bodied Iraqis to defend their country against ISIS, a 100,000-strong fighting force, known as the Popular Mobilization Forces (PMF), emerged.The PMF was made up of multiple volunteer Shiite militia groups that filled the void left by the collapsed Iraqi army, but some of these groups hid a dangerous sponsor: Iran.
While all PMF militias are technically under Iraqi control, those Iran-aligned groups still answer to the Iranian Regime and, as such, have done real damage to the safety and security of Iraq in order to expand Iranian influence in the country. In fact, the Iran-backed PMF forces, who have been working in Iraq since the fall of the Baath regime, may even have been responsible for sectarian atrocities that laid the groundwork for ISIS and the 2006 war between Arab Sunnis and Shiites. They have violently resisted any attempt to disarm them by Iraq and the United States.
Iran- Nuclear Activities
UN to vote Monday on resolution that would condemn Iran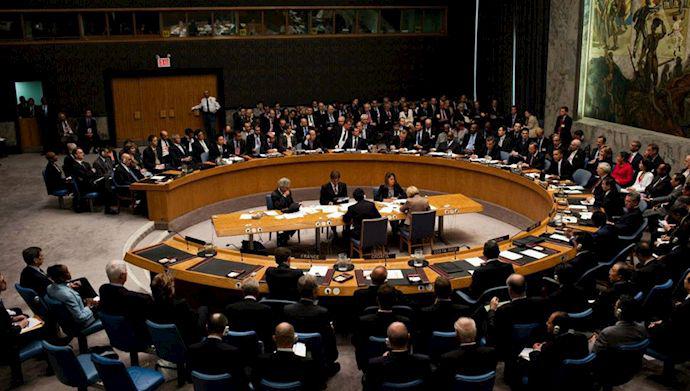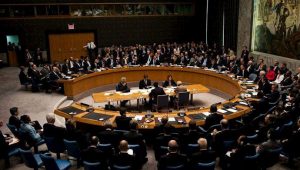 The Washington Post
UNITED NATIONS – The Security Council is expected to vote Monday on a British-drafted U.N. resolution that would condemn Iran for violating a U.N. arms embargo by providing missiles and drones to Shiite rebels in Yemen – and commit to future action against Tehran.Kuwait's U.N. Ambassador Mansour Al-Otaiba is the current council president. He told reporters Saturday, "We are still working on the text, but the intention is to adopt it Monday morning."
Russia's U.N. Ambassador Vassily Nebenzia said this week he opposed the draft, saying it should be about renewing the work of experts monitoring sanctions against Yemen, not condemning Iran.
Royce CODEL Travels to Saudi Arabia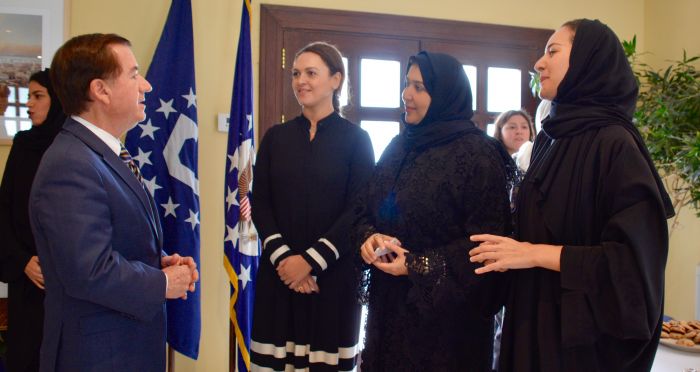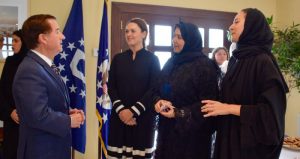 US- Foreign Affairs Committee
House Foreign Affairs Committee Chairman Ed Royce (R-CA) and Subcommittee Chairman Paul Cook (R-CA) today concluded two days of meetings and briefings in Saudi Arabia focused on threats from Iran, the conflict in Yemen and economic reform. Yesterday in Riyadh, the delegation met with King Salman bin Abdulaziz Al Saud, Crown Prince Mohammad bin Salman Al Saud and Prince Abdulaziz bin Saud bin Naif bin Abdulaziz, Minister of Interior. Today, in Jeddah, the delegation met with the U.S. Yemen Affairs Unit and participated in a roundtable discussion with women entrepreneurs.
…"Of course, Saudi Arabia – and the Middle East as a whole – faces serious threats from Iran
. In our productive meetings, we discussed efforts to apply more financial and diplomatic pressure against Iran's missile program and its support for terror. In Yemen, I'm encouraged that the flow of relief has improved, but more must be done to increase access to food, water and basic medicine. The Iranian-backed Houthis are pushing this conflict into a third year and eight million innocent people are on the brink of starvation."
Senior U.S. Lawmakers meet Maryam Rajavi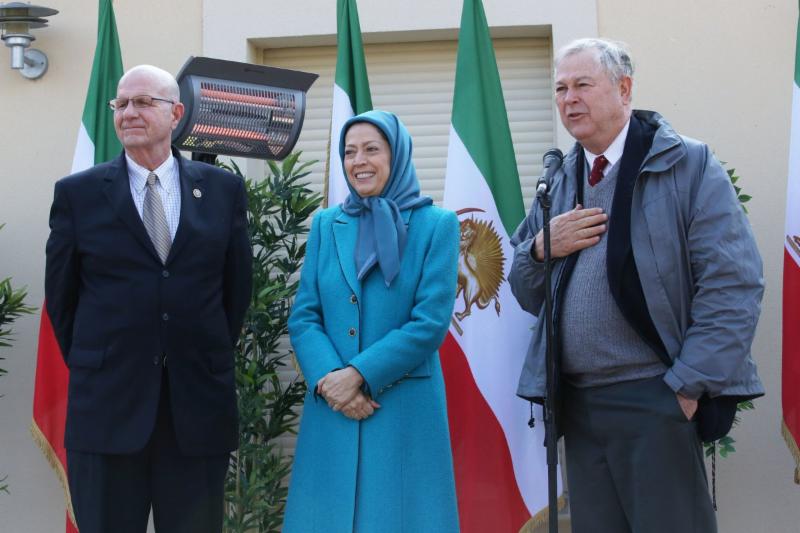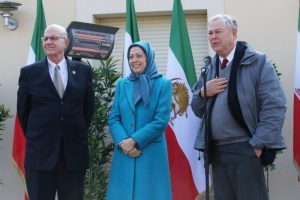 US- Foreign Affairs Committee
The senior U.S. lawmakers condemned the Iranian regime for its brutal crackdown on the protests and underscored that the international community must break its silence and inaction vis-à-vis the atrocities perpetrated by the regime against its own citizens
#IranProtests
#Iran

On February 24, 2018: Senior U.S. Lawmakers meet Maryam Rajavi
Europe's Sanctions-Blocking Threats Are Empty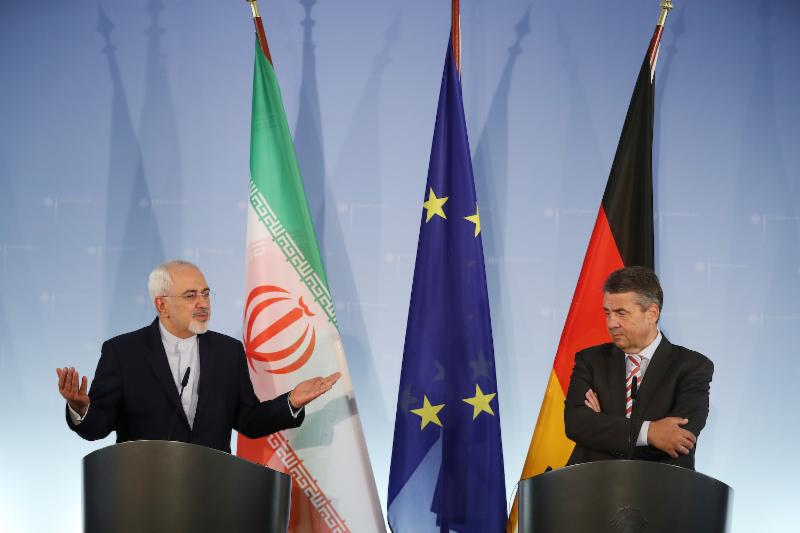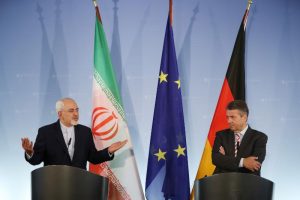 The New York Times
When it comes to Iran sanctions, the EU must satisfy Trump's demands. Access to the U.S. financial system hangs in the balance.
European Union official's threat this month that Europe would block any attempt by the United States to reimpose sanctions on Iran showed a new level of desperation to deter President Donald Trump from leaving the Iran nuclear deal in May. But with their access to the U.S. financial system hanging in the balance, European banks know that, in the end, the EU must satisfy Trump's demands to fix the deal or be prepared to fully comply when U.S. sanctions return.
Iran's Missile Program Must Be Put "Under Surveillance" Says France's President Macron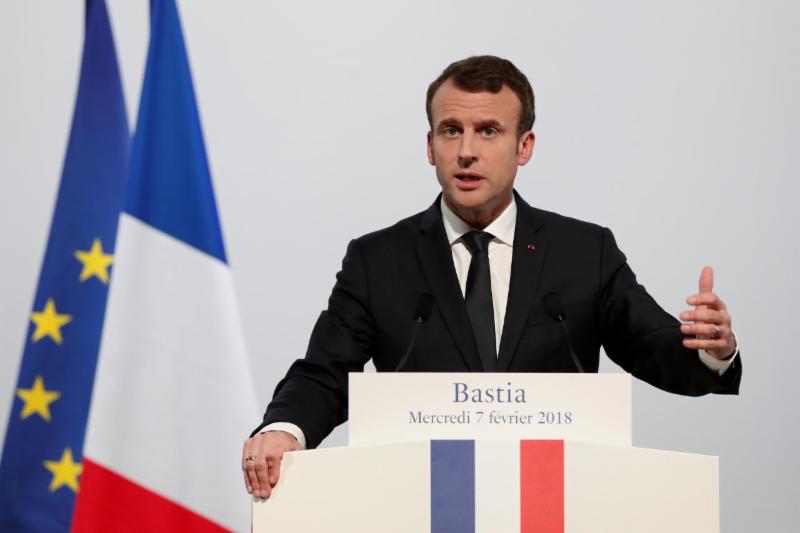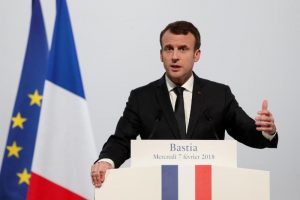 Iran News Update
French President Emmanuel Macron recently said that Iran's ballistic missile program must be placed under international surveillance. In this, France seems to be going along with the Trump administration's bid to get tougher on Tehran, while preserving the nuclear deal, that US president has threatened to scrap.
The 2015 nuclear deal was meant to stop Iran from further development of nuclear weapons. The U.S., Britain, France and Germany are working on a plan to meet Trump's May 12th deadline for addressing Iran's ballistic missile tests and its regional meddling.
The signatories to the nuclear deal want to preserve it, especially since nothing better had been offered, according to Macron, who added that the use of Iranian-linked missiles in Yemen and Syria needs to be addressed because they were a security problem for French allies.
Saudi Arabia claims Iranian missle expertise used by Yemeni rebels could spread to Al-Qaeda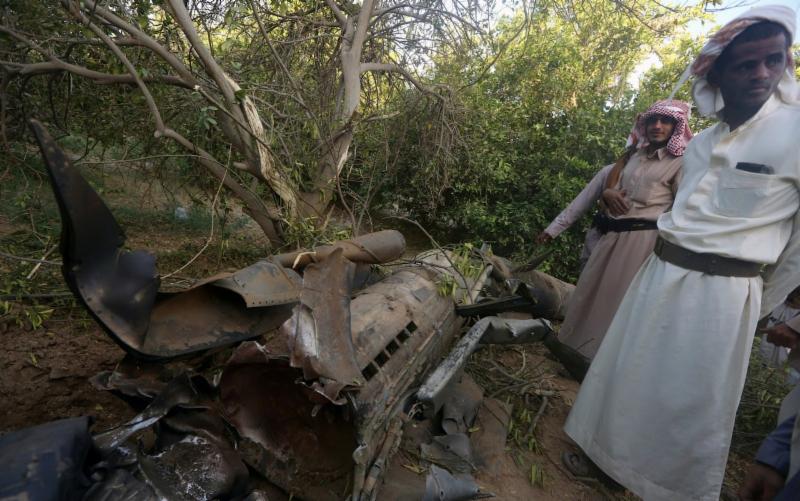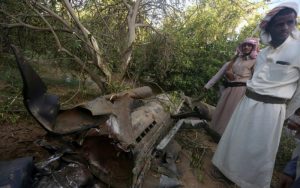 The Telegraph
Iran's support for Houthi rebel militia in Yemen could see ballistic missile expertise escape into the hands of terrorist groups such as al Qaeda, the Saudi government has claimed.
Mohammad Al Jabir, Saudi Ambassador to Yemen, said Tehran's alleged supply of ballistic missiles to the Shia militia movement risks other extremist groups in Yemen gaining the same technology.
Yemen is wracked by a proxy war between Iran and Saudi Arabia after a Saudi-led coalition intervened in 2015 to prop up government forces fighting Iran-allied Houthi rebels.
Please, 
Your donation will help OIAC advocates for a democratic, secular and non-nuclear government in Iran. Founded on the respect for human rights, gender equality, religious and ethnic tolerance, as wells as social, economic justice, and security for America. Our goal is to organize Iranian-American communities in the United States to promote these values.
Thank You,