Chairman Ed Royce (CA)- Strong support for Iran protests 9th January 2018
OIAC

#IranProtests- Very Strong Congressional Support On The Hill for Iran's Recent Uprising and Protests. Chairman Ed Royce from California, 9th January 2018. Organization of Iranian American Communities.
#IranProtests -Uprising is alive, Resuming @Amol, Mazandaran province, Iran, 17 January 2018
OIAC

#IranProtests -Uprising is alive, Resuming @Amol, Mazandaran province, Iran, 17 January 2018
#IranProtests- Iranian protesters in Amol in north of Iran shouting: do not afraid, do not afraid, we are together.
#IranProtests, #Iran_Human_Rights (Women, Minorities, Ethnics)
Two Prisoners Executed In Central Iran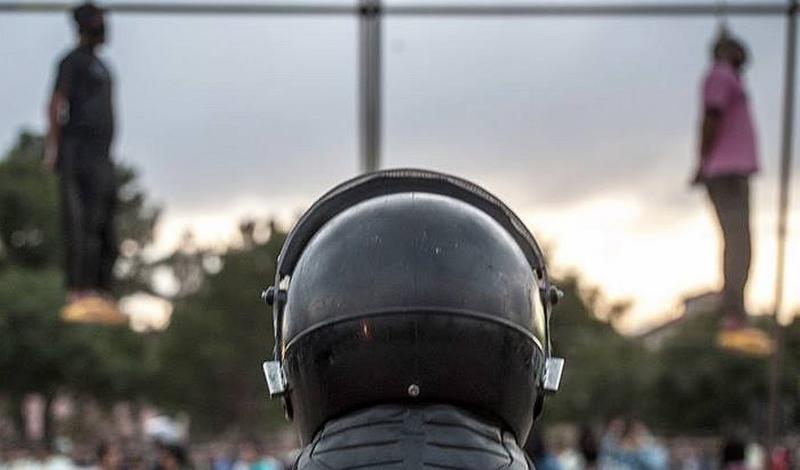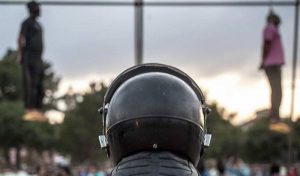 Iran Human Rights
According to Iran Newspaper, on the morning of Wednesday, January 17, two prisoners were executed at Karaj Central Prison. The prisoners were sentenced to death on the charge of rape.
The prisoners were identified as Sina, 30, and a 33-year-old man. Karaj Central Prison, also called Karaj Central Penetiary, is close to Ghezelhesar Prison. The prisoners from Alborz Province are kept in Karaj Central Prison.
Iranian authorities cut off a man's hand for stealing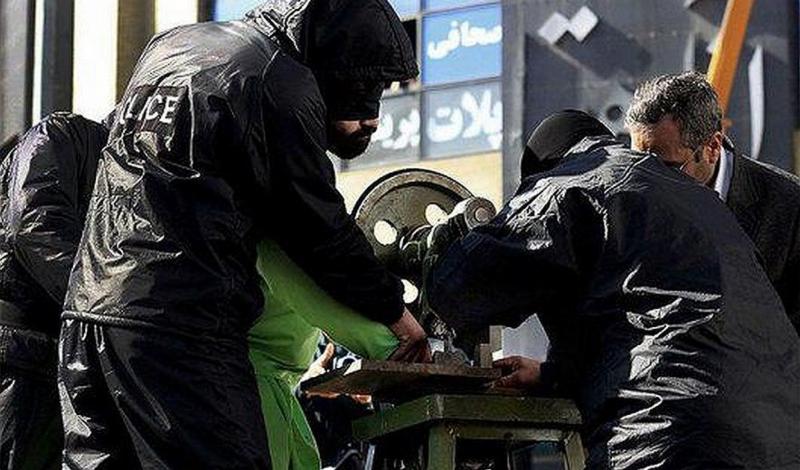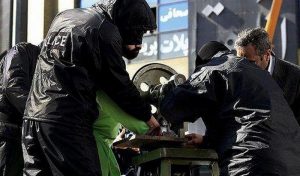 Iran Human Rights
According to a report published by Khorasan Newspaper, the sentence was carried out on Wednesday, January 17. The prisoner, named Ali Kh., was arrested for sheep robbery in 2011 when he was 28. The prisoner's hand was amputated by a guillotine, and after the amputation, he was sent to the prison's clinic for medical treatment. The Islamic Penal Code of Iran permits amputation of hands and legs for defendants charged with robbery.
Based on Article 201 of the Islamic Penal Code, robbery is first punished by the amputation of four fingers of the thief's right hand; for the second time, it's punished by the amputation of the thief's left foot, and for the third time, the defendant is sentenced to life in prison. The thief is sentenced to death for the fourth time.
Moreover, based on Article 202 of the Islamic Penal code, if a thief is charged with robbery for the second time after his fingers were amputated, his left foot will be amputated.
Lawyer Arrested For Representing Recent Detainees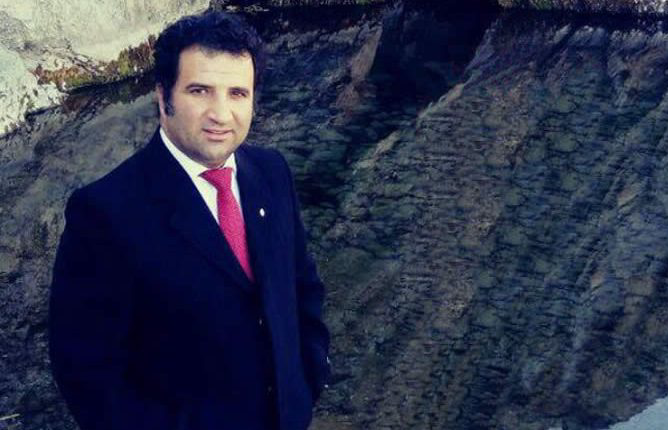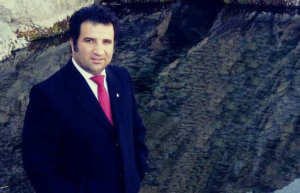 Iran Human Rights Monitor
Human rights activist and lawyer, Mohammad Najafi, was arrested by security forces on the afternoon of January 25 at his home in Arak. Mohammad Najafi has a history of arrests and summonses. Some of his activities include wearing a T-shirt with the words Ashura 88 (referring to the 2009 uprising), and giving a speech at a ceremony for Gohar Eshghi, the mother of Sattar Beheshti, a young blogger who was killed under torture. Mohammad Najafi is the one who revealed that Vahid Heydari did not commit suicide and denied the accusation of drug addiction against the street vendor who was killed during Iran protests.
Another Detained Protester Killed In Sanandaj Intelligence Agency
Iran Human Rights Monitor
Another protester was killed under torture at the Sanandaj Intelligence Agency. The body of this young man was buried without a ceremony. He has been identified as Kianoush Zandi and his body was handed over to his family at the same time as (slain protester) Sarou Ghahremani. A person close to Kianoush Zandi said that he was arrested after being directly shot by security forces. The source, on condition of anonymity, said the intelligence agents went to Kianoush's home, detained his mother and buried his body on the same day.
Iran: Judiciary Official Stresses On Cross Amputation For Offenders
Iran Human Rights Monitor
The state-run Fars news agency cited Judiciary Spokesperson Gholam-Hossein Mohseni-Eje'i, on January 17, 2018 as saying that there would be a strict punishment for anyone who created insecurity in the community.
Referring to the punishment of offenders according to religious law, he said that "a leg and hand can be amputated." "Another punishment we have in mind for those who create insecurity in the community is either execution or to permanently cut them off from the community so they would not have the right to return to their life and people."
Human Rights Monthly Report December 2017
Iran Human Rights Monitor
December marked the World Human Rights Day. The Iranian regime, however, continued to issue cruel sentences and impose inhuman punishments, including public executions, implementing flogging sentences, fabricating new charges against political prisoners, suppressing religious minorities and widespread arrests.
The United Nations General Assembly adopted its 64th resolution on Tuesday, December 19, against violations of human right in Iran. UN General Assembly adopted its 64th resolution on Tuesday, December 19, against violations of human right in Iran.
The EU Disregards Human Rights In Iran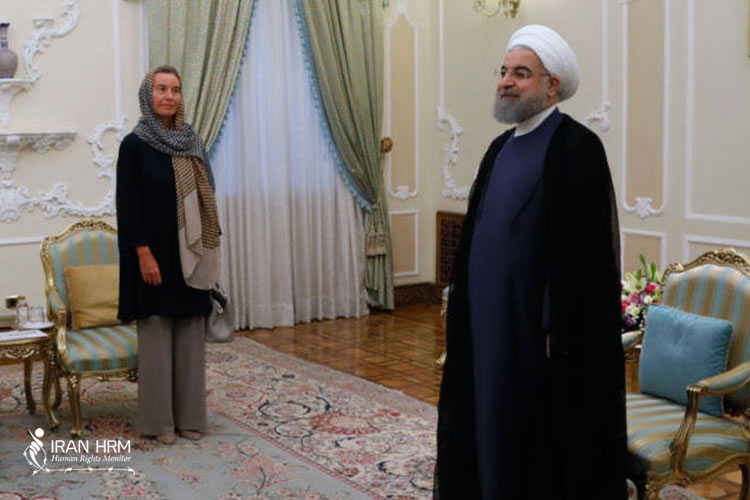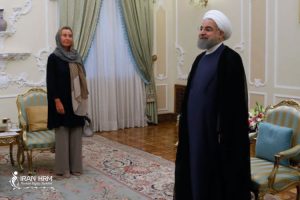 Iran Human Rights Monitor
Federica Mogherini should be asked how she manages to continue relations with the Iranian officials despite reports of Tehran's declining respect for human rights, writes Hamid Bahrami.
Hamid Bahrami is a former political prisoner from Iran. Based in Glasgow, he is a human rights activistand works as a freelance journalist. Bahrami tweets at @HaBahrami. The formal inauguration ceremony of Rouhani's second presidential term was held earlier this month. The High Representative of the Union for Foreign Affairs and Security Policy, Federica Mogherini, attended the event as a special guest.
Europe's Betrayal of the Iranian People
Gatestone Institut
The alliance between Saudi Arabia and the United States seems intended to contain the Iranian regime, and not, as falsely advertised by President Barack Obama, to prevent a nuclear program.
Leaders of Western Europe know exactly what the mullahs' regime is, and what its goals and activities are. They know it is the world's main sponsor of Islamic terrorism. They know the disastrous state of Iran's society and economy, but they prefer to play deaf and dumb. All they think about, it seems, are the contracts they sign with the mullahs to get more money. They do not care about the suffering of Iranians; the chaos, massacres and destruction caused by the regime. They know that the nuclear deal is constantly violated by the self-policing regime, and that a nuclear bomb is in the making. They are aware that the regime has close ties with North Korea, and that both are global threats.
Iranian protester who died in custody 'was forced to take pills'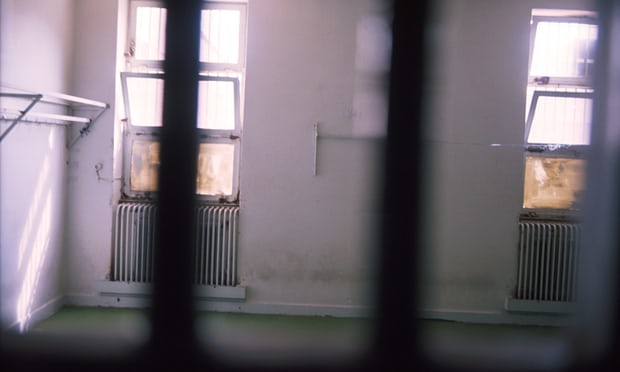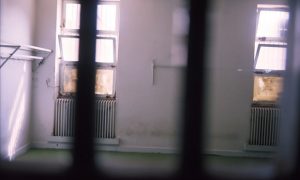 The Guardian
An Iranian protester who died in custody was forced to take pills that made him sick, his family have claimed, as secrecy shrouds the similar deaths of other prisoners.
Little is known about the circumstances leading to the death of at least five protesters rounded up in mass arrests during Iran's largest protests in nearly a decade.
At least 25 people died in clashes during the unrest, which began on 28 December over economic grievances and spread across the country. After two weeks the protests died out in the face of a crackdown.
Iran: No Momentum for Reform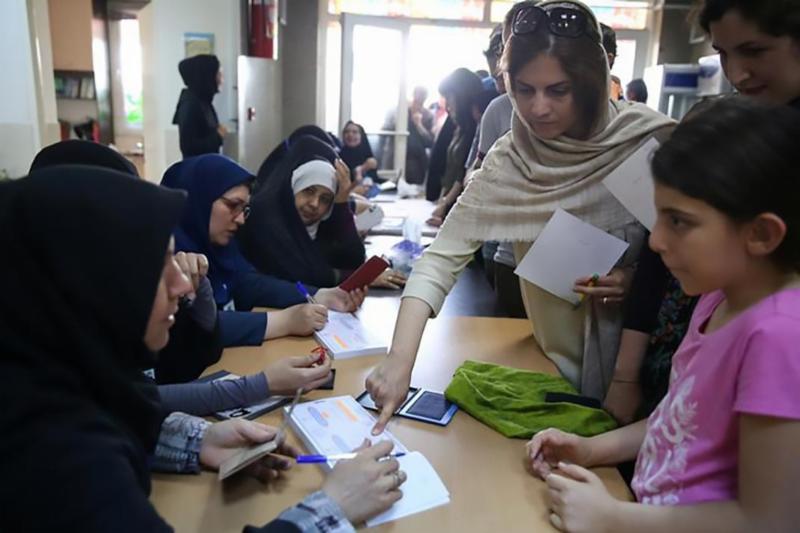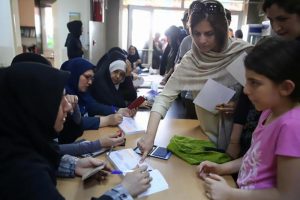 Human Rights Watch
(Beirut) – Iran's government in 2017 had a dismal record of repression and violations of the rights to free expression, a fair trial, gender equality and religious freedom, Human Rights Watch said today in its World Report 2018. Repressive elements in the security forces, the judiciary, and unelected governing bodies such as the Guardian Council, retained their tight grip on the country's politics and their suppression of human rights.
Security and intelligence forces summoned, harassed, and arrested dozens of journalists, prominent trade unionists, and social media activists. Several human rights defenders and activists remained behind bars, including Narges Mohammadi, vice president of the banned Defenders of Human Rights Center (DHRC). Revolutionary courts sentenced several activists, and a number of Iranian dual and foreign nationals, to long prison sentences on vaguely defined national security charges that are often invoked to criminalize legitimate human rights.
Trump's targeting of Iran comes as Islamic leaders torture and kill 8,000 protesters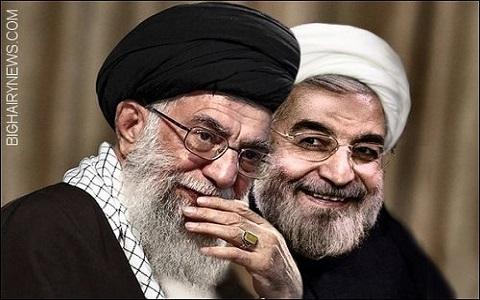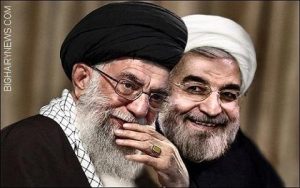 The Washington Times
Iran's rulers have inflicted death by torture and gunfire on citizen protesters in a crackdown since the Dec. 28 street uprising erupted, the main opposition group said Tuesday.
The Europe-based National Council of Resistance of Iran says the Islamic republic's ubiquitous security apparatus has arrested more than 8,000 citizens and killed at least 50, all while the West has remained mostly silent. The council attributes at least five deaths to torture. President Trump has spoken out in support of the protesters. The Treasury Department on Friday slapped further sanctions on the regime's judiciary chief, Sadeq Amoli Larijani. Mr. Larijani has been singled out by the West for years for endorsing cruel punishments that include torture and amputation.
Iran- Terrorism Activities (Middle-East)
Iran And Future Relations With Europe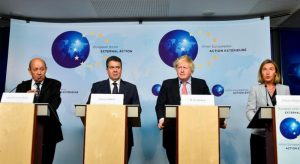 Forbes
Following the recent statement issued by U.S. President Donald Trump on the future of the Iran nuclear deal, technically dubbed as the Joint Comprehensive Plan of Action (JCPOA), and the four conditions he raised on America's continued cooperation with this already controversial pact, Tehran's concerns are focusing on why the Europeans haven't shown the regime's desired negative response.
Washington's conditions include increasing inspections, ensuring "Iran never even comes close to possessing a nuclear weapon," eliminating all JCPOA expiration dates, and requiring Congress to adopt a bill incorporating Iran's ballistic missile program into the pact.
Iranians Try Yet Again to Change Their Government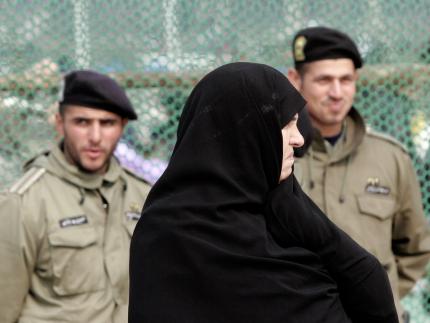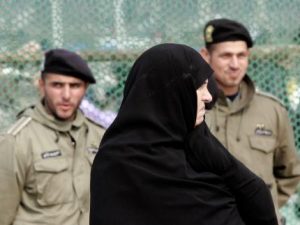 World Affairs Journal
In the closing days of 2017 and the early ones of 2018, Iranians began taking to the streets of cities, towns, and villages across their long-historied nation to demand economic reform, social liberalization, and enhanced personal freedom while hoping at the same time that they might finally succeed in removing the theocratic regime of the past thirty-nine years. Their protests mirror Iran's recent history in issues, demands, and responses. Most strikingly, as in their previous struggles against the theocratic government, Iranians will have to persevere in their quest without counting on tangible assistance from others.
As the unrest that began in Iran on Dec. 28 begins to wane following a crackdown which included more than 3,000 arrests and over 20 fatalities, it is difficult to assess what may come next, in part because it is very difficult to know what is really happening inside Iran.
Yet, two points are clear. First, this is not the first time Iranians have come out on the streets to protest and challenge authoritarian rule, nor will it be the last; the Iranian people have a long history of seeking a liberal political order. Second, the Iranian regime will not significantly modify either its domestic or foreign policies, portending ongoing unrest. The regime's tired and worn slogans blaming the U.S. and Israel for the unrest underscore its systemic inability and unwillingness to address the deep grievances of the Iranian people.
Iran- Nuclear Activities
Burning oil tanker sinks in the East China Sea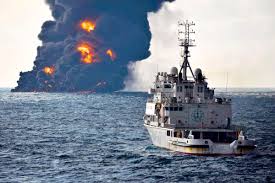 CNN
An oil tanker burning in the East China Sea has sunk a week after it collided with another vessel, according to Chinese state media.The Panama-registered Sanchi tanker sank Sunday after an explosion rocked it and sent flames shooting up, CCTV reported.
The Sanchi was carrying 136,000 tons — around 1 million barrels — of oil from Iran to South Korea when it collided with the Hong Kong-registered CF Crystal freighter in the East China Sea on January 7.
Chinese maritime authorities launched a search-and-rescue operation for the 30 Iranian and two Bangladeshi crew aboard the Sanchi. China's Ministry of Transport said the 21 Chinese sailors from the CF-Crystal had been rescued.
Iran's Internet Imperative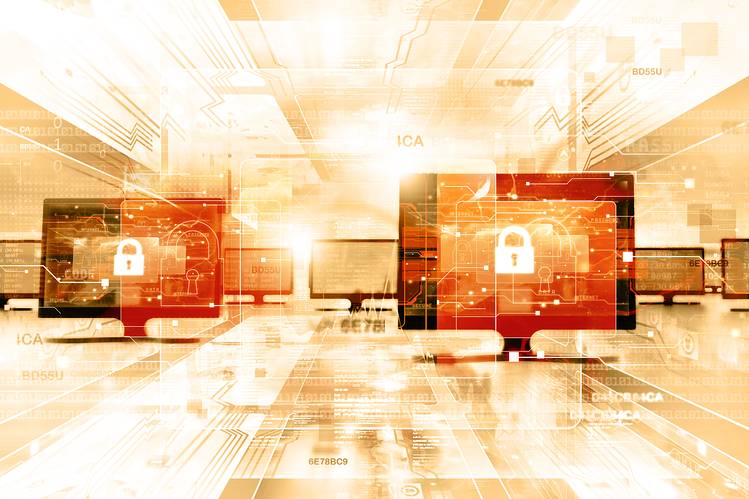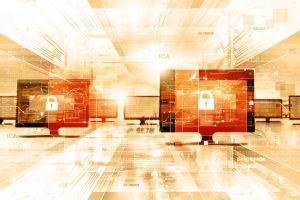 The Wall Street Journal
The U.S. can do far more to help Iranians defeat the regime's firewall.
No one knows how Iran's political protests will evolve, and perhaps the current moment is more like Poland in 1981 than 1988. That's all the more reason for the U.S. to assist Iran's political opposition as it seeks to use the internet to evade regime censors and build a larger movement.
We do know that demand for information inside Iran is skyrocketing. Iranians are flocking by the millions to use circumvention software like Psiphon and Lantern to hide their identities from Tehran's cyber authorities and access social media, messaging apps and trustworthy news sites. Silicon Valley tech company Ultrareach Internet Corp., which invented the Ultrasurf circumvention software, reported its servers failed this month as Iranians flooded their systems. More than half of the Iranian population owns a smart phone.
Warming, Water Crisis, Then Unrest: How Iran Fits an Alarming Pattern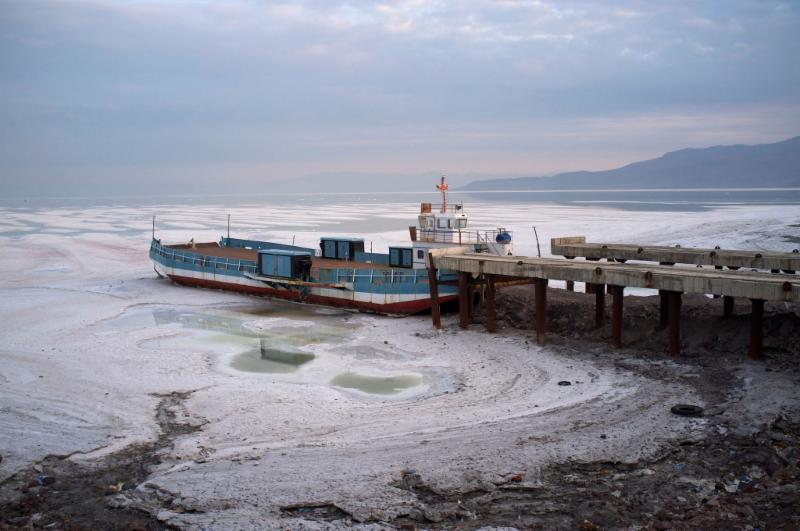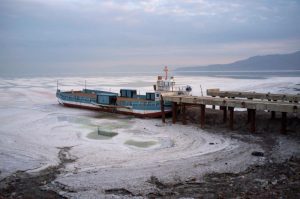 New York Times
In each country, in different ways, a water crisis has triggered some combination of civil unrest, mass migration, insurgency or even full-scale war.
In the era of climate change, their experiences hold lessons for a great many other countries. The World Resources Institute warned this month of the rise of water stress globally, "with 33 countries projected to face extremely high stress in 2040."
A water shortage can spark street protests: Access to water has been a common source of unrest in India. It can be exploited by terrorist groups: The Shabab has sought to take advantage of the most vulnerable drought-stricken communities in Somalia. Water shortages can prompt an exodus from the countryside to crowded cities: Across the arid Sahel, young men unable to live off the land are on the move. And it can feed into insurgencies: Boko Haram stepped into this breach in Nigeria, Chad and Niger.
Exclusive: the House Republican plan to toughen the Iran deal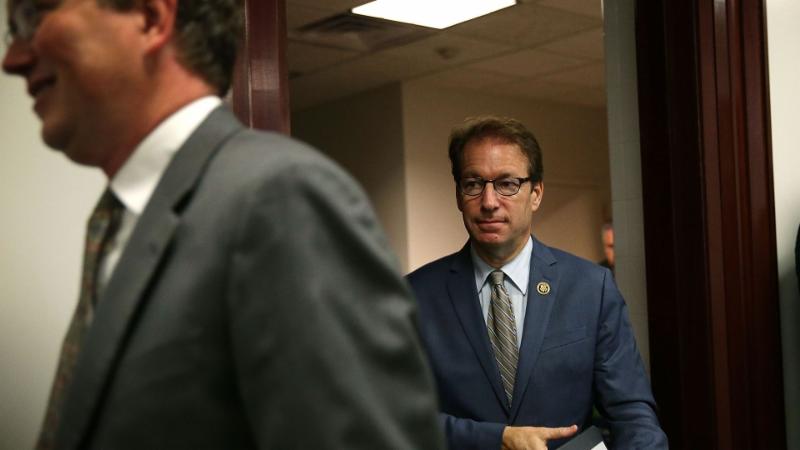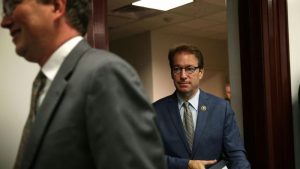 Axios
I've got my hands on a copy of the bill that House Republicans will drop Thursday to amend the Iran deal. Conservative Iran hawks tell me they are going to rally around this bill – spearheaded by Reps. Peter Roskam, Liz Cheney and others – because they don't like what they're hearing about the Senate version being drafted by Republican Bob Corker and Democrat Ben Cardin.
Why this matters: Last Friday, President Trump waived sanctions on Iran for what he said was the last time. He said it was a "last chance" for Congress and the Europeans to fix the deal. Trump wants a tougher international inspection regime, an end to Iranian ballistic missile research and development and a permanent nuclear ban to replace the current temporary deal that expires within a decade.
Please, 
Your donation will help OIAC advocates for a democratic, secular and non-nuclear government in Iran. Founded on the respect for human rights, gender equality, religious and ethnic tolerance, as wells as social, economic justice, and security for America. Our goal is to organize Iranian-American communities in the United States to promote these values.
Thank You,