"Merry Christmas"
OIAC wishes you a Happy Holiday Season, A New Year full of Happiness, Prosperity & Peace for the world and the Region, Specially Freedom for our beloved Motherland, Iran.
https://www.youtube.com/watch?v=_1l2R_1hjng
Happy New Year, 2018
Iran- Human Rights (Women, Minorities, Ethnics)
Iran: One Man Hanged on Murder Charges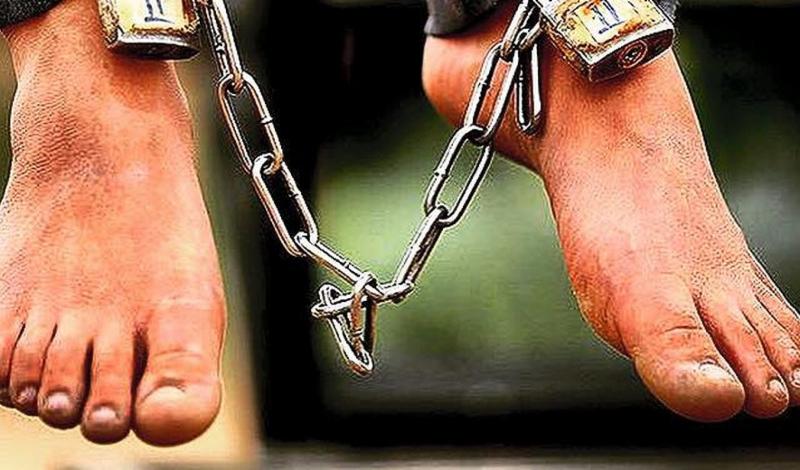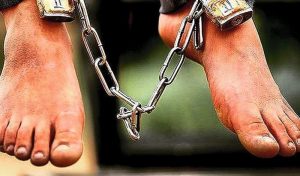 Iran Human Rights
According to a close source, on the morning of Tuesday December 19, a prisoner was hanged at Zanjan Central Prison. The prisoner, identified as Yasin Abedi from Qazvin, was charged with murder. "Yasin worked with a derrick before he went to prison. One day he got into a fight with a man over financial issues and murdered him," said a close source to Iran Human Rights (IHR).
Yasin Abedi had been in Zanjan Central Prison since 2011. Iran Human Rights had previously warned that he might get executed. The execution of this prisoner has not been announced by the state-run media so far.
Supreme Court Upheld Death Sentence For Juvenile Offender
According to the Iranian state-run media, on Tuesday December 19, the death sentence of the pupil who murdered his teacher in Boroujerd was approved by the Supreme Court.
On November 22, 2014, Mohammad Kalhor stabbed his 43 year-old physics teacher at their high school in Boroujerd which led to the teacher's death. Mohammad was 15 at the time of crime and now, after three years, he is 18.
Sara Najimi, one of Mohammad Kalhor's lawyers, had told Fararu websiteabout his execution sentence, "Unfortunately, the news about Mohammad's execution is true; however, the forensics had approved his immaturity. Mohammad's case is different from other Qesas cases because now it has become a tribal issue. The Ministry of Education is also biased. It is not acceptable for the legal representatives of the Ministry of Education to request a punishment to avenge one of their members. The Ministry of Education should support not only the teachers but also the students."
Young Man Executed In South-East Iran
According to HRANA News Agency, on the morning of Wednesday December 20, a prisoner was executed at Zahedan Central Prison. The identity of the prisoner, who was charged with murder, was Yaser Salar Rashid, 23. He had been in prison for five years."Yaser was transferred to solitary confinement 20 days ago as a punishment because he got into a fight with a social worker and broke his computer," said a close source. The execution of this prisoner has not been announced by the state-run media so far.
According to Iran Human Rights annual report on the death penalty, 142 of the 530 execution sentences in 2016 were implemented due to murder charges. There is a lack of a classification of murder by degree in Iran which results in issuing death sentence for any kind of murder regardless of intensity and intent.
Political Prisoner To Be Hanged Soon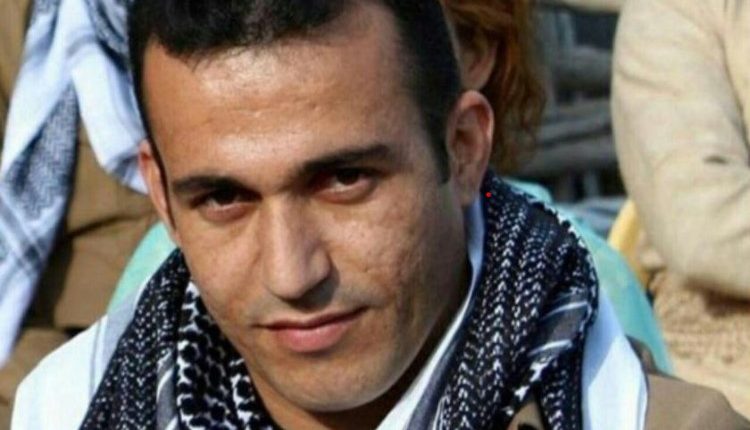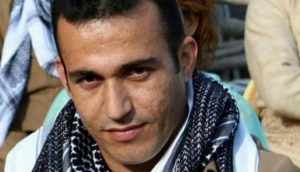 Our Iran News
After 124 days of neglect and disregards, the Iranian regime's Ministry of Intelligence on October 26 told the family of a political prisoner that he has been detained by the Ministry and will be hanged soon.
Ramin Hossein Panahi was shot in his waist area and arrested by the regime's Revolutionary Guards (IRGC) on 23 June 2017 when he was going to visit his family.
Shortly after that, he was transferred to the Intelligence detention center and endured torture and interrogation while still wounded. Eventually, after releasing no news about the fate of this political prisoner for four months and his family's frequent pursuit, the Ministry of Intelligence told Ramin's mother and sister that he was arrested by the ministry.
Human rights must be a pillar of America's new Iran strategy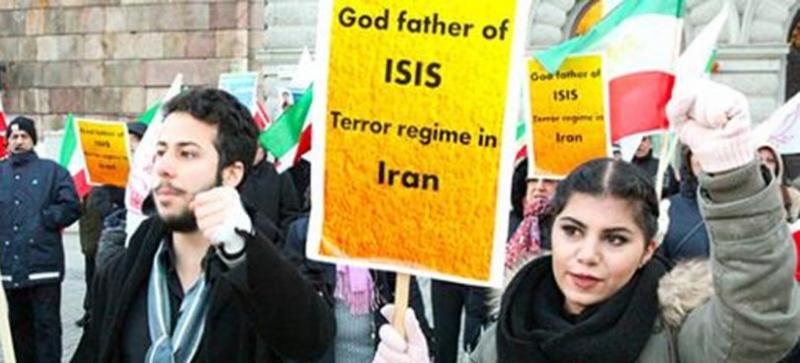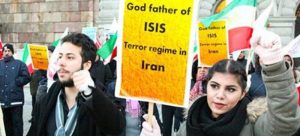 OIAC
Too often in Washington, the debate about Iran centers only on nuclear centrifuges and ballistic missiles. We sometimes forget a basic truth: proliferators are also persecutors. It is true in North Korea and it is certainly true in Iran. As the Trump administration and Congress consider new strategies to counter Iran's ever-expanding list of illicit behaviors, there is fresh opportunity to support the people of Iran and have clear eyes on just what kind of regime exists at the other side of the negotiating table.
Recently, President Donald Trump decertified Iran's compliance with the 2015 nuclear agreement, formally known as the Joint Comprehensive Plan of Action (JCPOA). The president rightly warned that Iran was taking advantage of the deal's significant sanctions relief to expand its many malign activities – accelerating its ballistic missile program and expanding its regional terror infrastructure from Yemen to Syria while maintaining a nuclear-threshold status with an agreement set to expire in just a few short years.
Different Aspects of Women's Right In Iran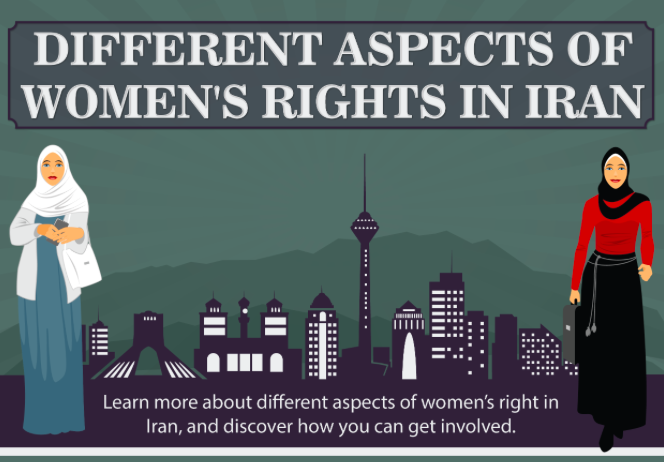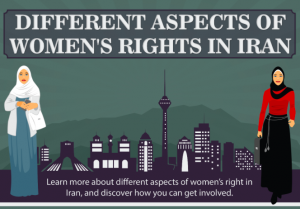 OIAC
Read more about Iranian Women's Sexuality and Marriage, Activism and Opportunities Under Ruling Iranian Clergies.
The Need for Systematic Human Rights in Iran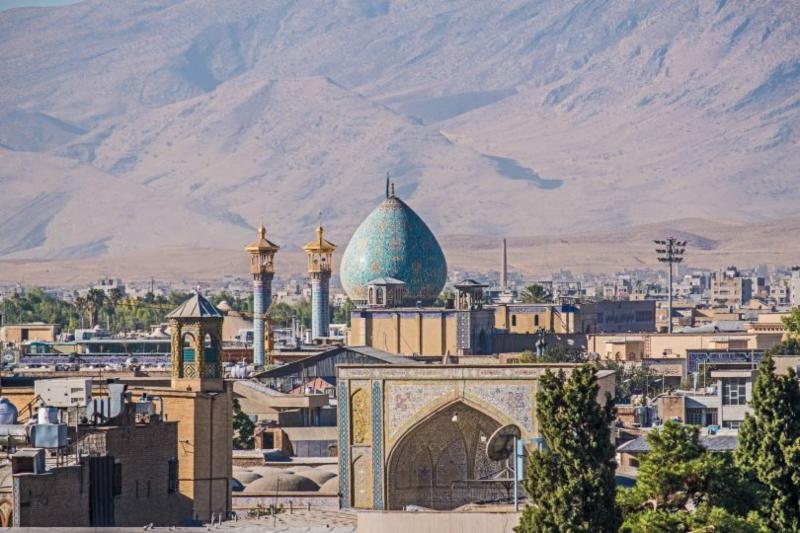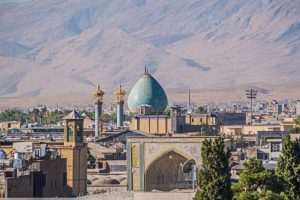 OIAC
In the 21st Century, many people might not think that human rights violations are particularly common, nor that the establishment and protection of human rights would even be needed. However, Iran could desperately use both. Violations are all too common, and women, children, and men could all be aided by greater safeguards and the expansion of systematic human rights.
Dissidents and Political Protest
Protesting should never be faced with mortal danger or imprisonment, but the repercussions for political disagreements and non-violent protests can be extremely harsh in Iran. Over the last thirty years, more people have faced execution due to political expediency than in any other country. Under the Presidency of Rouhani, Iran has performed the highest number of executions in the world per capita. Many of these victims are political dissidents or activists.
Qom Cyber Police crackdown on internet users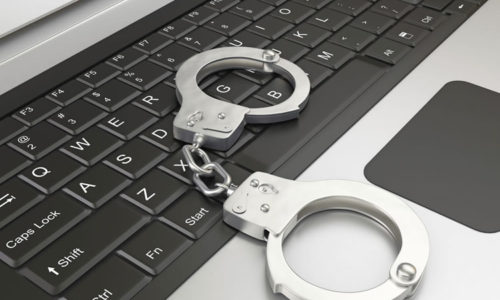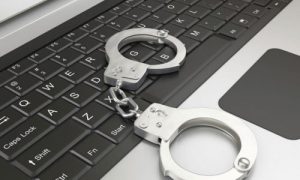 Iran HR Monitor
The Commander of the Qom State Security Forces said on December 20, 2017 that 87% of cybercrimes were discovered by the Qom Cyber Police this year, according to the state-run Fars state-run news agency. "In Qom province, from the quantitative point of view, and in terms of monitoring information and dealing with criminals in cyberspace, good measures have been taken to the extent that in the last eight months, the rate of crime detection in the field of cyberspace reached 87% which indicates the efforts and effectiveness of the Qom police in this area," Kazem Mojtabi said.
230 detained at 2 mixed-gender parties in Tehran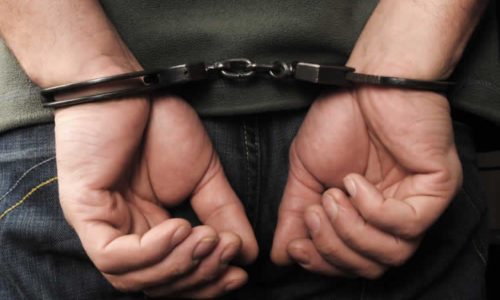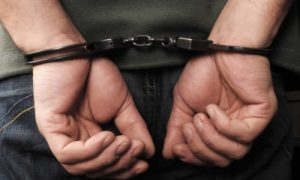 Iran HR Monitor
The capital's Moral Security Police Chief, Zolfaqar Barfar announced the arrests of 230 young men and women on December 21, 2017 in two separate night parties, according to the state-run Tsensim News Agency.
The State Security Force raided what have been described as a mixed-gender party in Lavasan and Farmanieh in the northern part of the capital Tehran. The young men and women were celebrating Yalda night, one of the most celebrated traditional events in Iran which marks the longest night of the year, that is, the renewal of the sun and the victory of light over darkness.
Iran- Terrorism Activities (Middle-East)
As Iran Continues Its Belligerence, US Continues Push for Consensus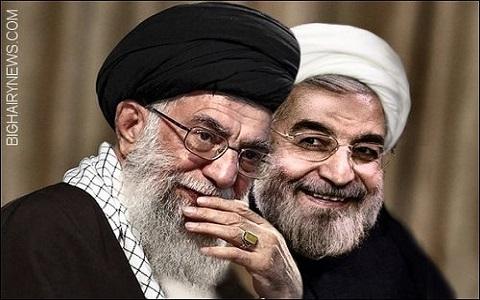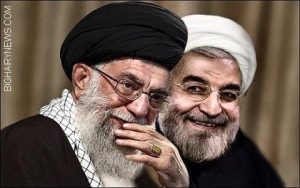 US Department of Defense
On Thursday, Nikki Haley, the American ambassador to the United Nations, issued a statement on the latest attempted missile strike by Yemen's Houthi rebels against targets in Saudi Arabia. The weapon was intercepted by the Saudi military on Tuesday, en route to the Saudi king's headquarters at the Yamamah royal palace. Haley's statement affirmed that the Houthi missile in this incident had all the hallmarks of Iranian design, much like the weapons that had been involved in two previous launches, one earlier in December and one in November.
The statement was issued a week after Haley had given a presentation in Washington on the topic of those two strike attempts by the Iran-backed militants, as well as other instances of Iran supplying weapons and logistical support to regional proxies. The presentation showcased equipment that was recovered after the missiles were intercepted, and it represented an apparent extension of the White House's effort to generate international consensus about the need to confront a growing Iranian threat to the security and stability of the Middle East.
Here's Why A Firm Policy Toward Iran Is Necessary To End The Middle East's Crises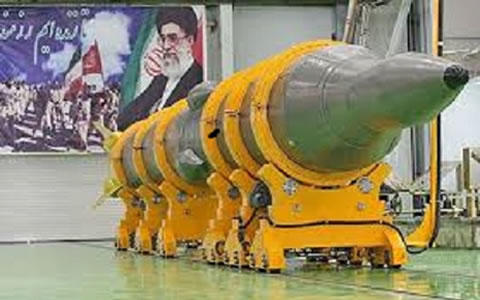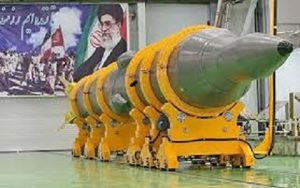 The Daily Caller
In the past years, the Iranian regime has been dealing with an endless series of international and domestic issues that are occurring following the 2015 nuclear deal it forged with world powers. Crises emanating from international sanctions and political isolation and the re-emergence of domestic unrests have created a rift within the regime.
With negotiations being raised over Iran's ballistic missile program and its regional meddling, the regime's internal crises are becoming exacerbated. Despite the supposed show of power by the Revolutionary Guards and military incursions in other countries, Tehran has no other choice but to retrace its steps and give in to the demands of the international community if faced with a firm policy.
Report: Plundered And Looted By Ayatollahs, Iran's Angry People Protest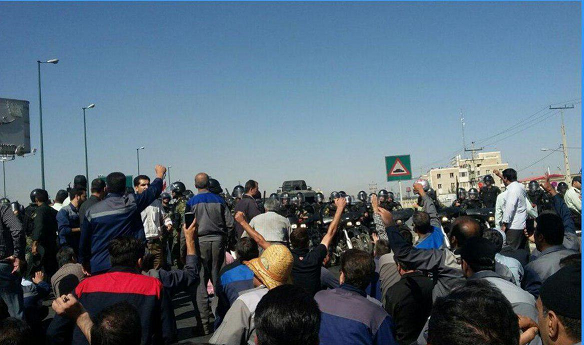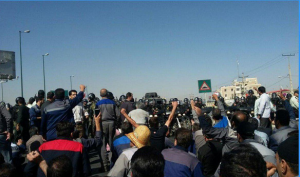 Our Iran News
The plunder of Iran's wealth by the ayatollahs, who claim to be Muslim leaders, has left almost nothing for the Iranian people. Under their rule, Iran has grown poorer and its citizens more powerless. Only a tiny rich section remains in the country, comprising mullahs and their families. Make no mistake: these rulers are rich because they have usurped the entire wealth of the rest of the country.
How did this come to pass?
Over the past two decades, mullahs established lucrative credit institutions in Iran, which eventually spread out to a network of branches. These institutions were launched with political backing and as such were capable of circumventing any law. Yet they had the appearance of lawful, legal institutions. Like legitimate banks, they solicited and took deposits from the people, yet because of their political muscle, they were eventually able to plunder citizens' savings with impunity.
Iran- Nuclear Activities
The Role of Iranian-Americans in Peacekeeping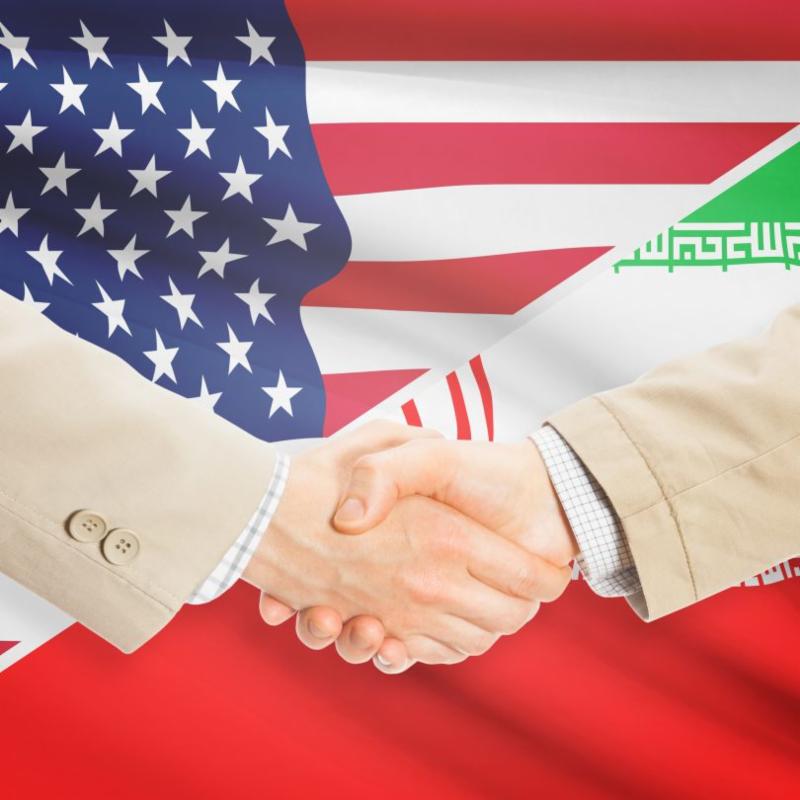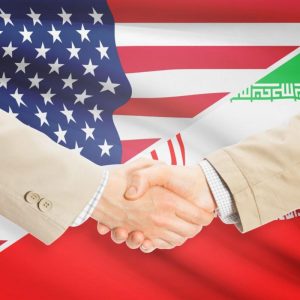 OIAC
To say that American Iranian relations are strained is a major understatement. Iranian officials often view any involvement by the United States in the Middle East as a security threat, and a deterrent to their ability to exercise influence in the area. The United States views Iran as a dangerous power that is poised to take control in a troubled region and worries that some Iranian views are harmful to global security interests. With this backdrop, Iranian-American citizens are poised to continue to play a key role in brokering mutual peace between these two powerful global players.
Tillerson: Iran is arming terrorist organizations in the Middle East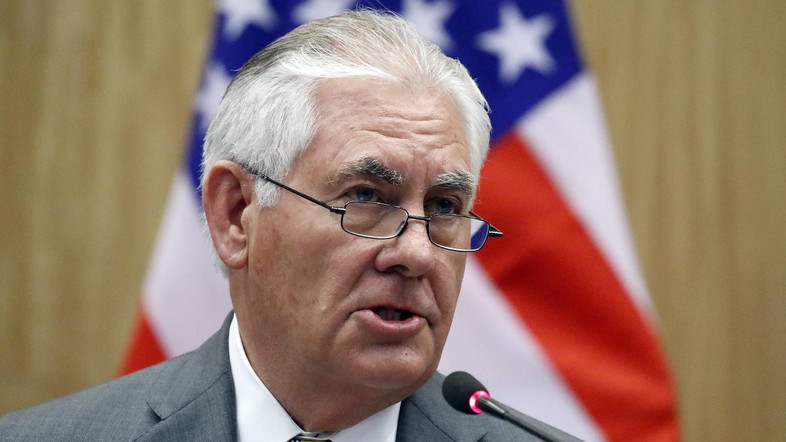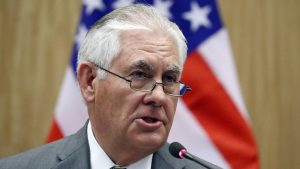 AlArabiya
US Secretary of State Rex Tillerson said the United States is working with its allies and its European partners to counter Iran's destructive and destabilizing policies in the region and its support with weapons to terrorist organizations in the region. "What worries us most is the ballistic missile programs, destabilizing Yemen and exporting weapons to terrorist organizations such as Hezbollah and Hamas foreign fighters in Iraq and Syria," Tillerson said in remarks published on the State Department website.
Iran is holding the world hostage with its human rights violations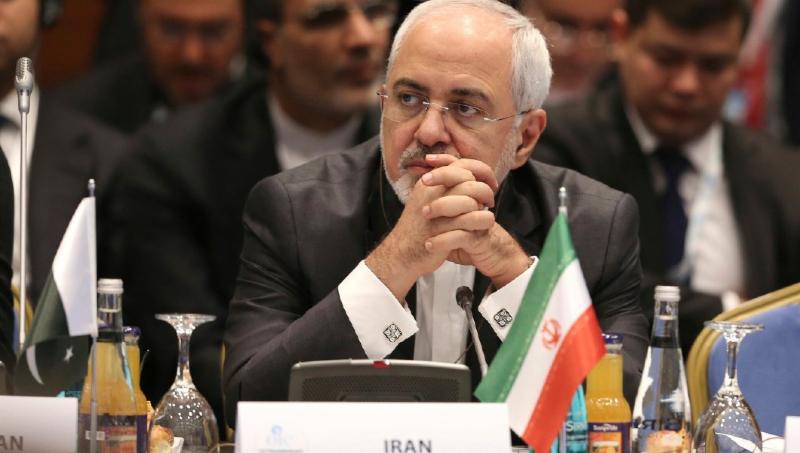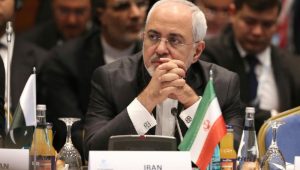 OIAC
As the Trump administration tries to rally the world to face off with the Iranian regime on the multitude of threats it poses to world peace and security, Tehran is using every tool at its disposal to prevent a unified global front from taking shape.
Last week, Iran's foreign minister tacitly threatened that Tehran would resume its nuclear program if European states doubled down on its ballistic missile program and terrorist ventures. This week, the regime tried a different tactic. In a program broadcast on Iran's state-owned TV, Ahmadreza Djalali, an imprisoned Iranian dual-national with Swedish citizenship, "confessed" to spying on Iran's nuclear program for foreign countries. Given Iran's history of extracting confessions from prisoners through torture and threats, it's easy to deduce how reliable Djalali's revelation is.
Please, 
Your donation will help OIAC advocates for a democratic, secular and non-nuclear government in Iran. Founded on the respect for human rights, gender equality, religious and ethnic tolerance, as wells as social, economic justice, and security for America. Our goal is to organize Iranian-American communities in the United States to promote these values.
Thank You,