OIAC enjoyed Bipartisan Support from US congress representatives to celebrate Christmas and Holiday season, and Support #Free_Iran
OIAC
OIAC- Iranian Americans to Celebrate the Joy of Season & Support #Free_Iran
VOA Video Clip:
OIAC held Congressional Season Celebration, and Support for #Free_Iran
Iran- Human Rights (Women, Minorities, Ethnics)
Iran: Prisoner Hanged In Public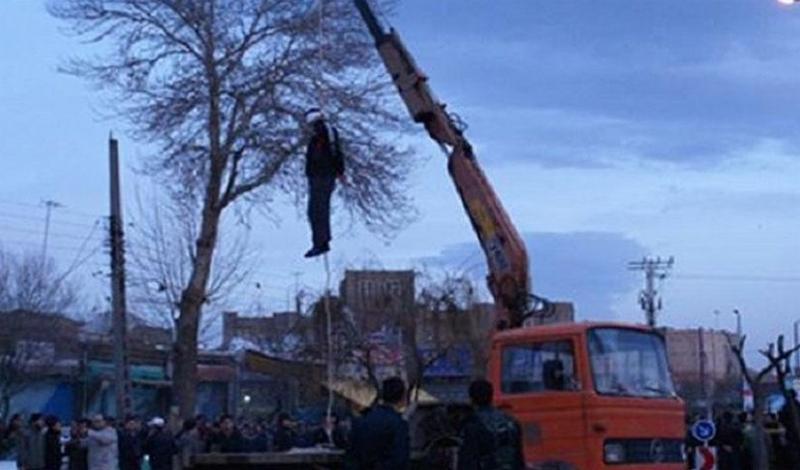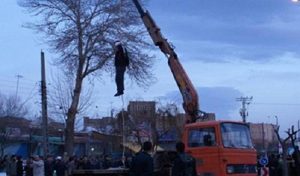 Iran Human Rights
Iran Human Rights (Dec 15 2017): A prisoner was hanged in public in Khoy (Northwestern Iran) on murder charges.
According to IRIB News Agency, on the morning of Thursday December 14, a prisoner was hanged in public in one of the streets of Khoy. The 36 year-old prisoner was charged with murder during a street fight in 2012.
The report didn't mention the identity of the prisoner but the Center for Democracy and Human Rights of Kurdistan identified him as Hadi Asadloo, Son of Seyfali, from Amirbeig Village in Khoy.
Two Other Prisoners Hanged In Public
Iran Human Rights (Dec 13 2017): Two prisoners were hanged in public in Khorasgan Square in Isfahan on the charge of murdering a police officer. According to a report by the state-run Jam News, on the morning of Wednesday December 13, two prisoners were hanged in public in Khorasegan Square in Isfahan. The two prisoners were arrested and sentenced to death on the charge of murdering a police officer in Nain on April 9, 2016. One of them, identified as Abdolmajid Hassanzehi, was transferred to solitary confinement of Isfahan Central Prison on Monday December 11. The news was previously published by Iran Human Rights (IHR).
Five Prisoners Executed In Western Iran
Iran Human Rights (Dec 11 2017): Five prisoners were executed at Kermanshah Central Prison on murder charges.According to a close source, on the morning of Monday December 11, five prisoners were executed at Kermanshah Central Prison (Western Iran). All of the prisoners were sentenced to death on murder charges.
One of the executed prisoners was identified as Keykavus Ashouri. He was arrested and sentenced to death 15 years ago.The execution of these prisoners has not been announced by the state-run media so far.According to Iran Human Rights annual report on the death penalty, 142 of the 530 execution sentences in 2016 were implemented due to murder charges. There is a lack of a classification of murder by degree in Iran which results in issuing death sentence for any kind of murder regardless of intensity and intent.
Iran: The list of foreign national security prisoners in Tehran's Evin Prison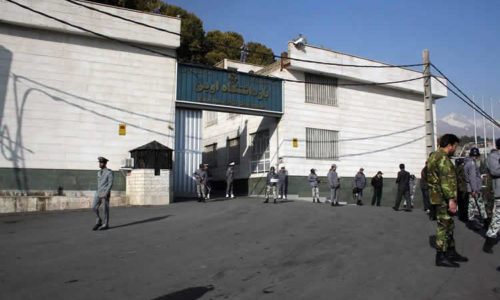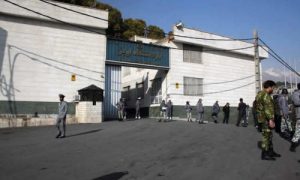 Iran Human Rights Monitor
At least 28 inmates of those held in hall 12 of ward 7 of Tehran's Evin Prison are charged with security charges including "espionage" and "communicating with hostile governments." Their sentences have been issued by Judge Abolghasem Salavati, who has been cited by the European Union for violations of human rights, on Wednesday August 23. At least three of them are foreign nationals and citizens of other countries.
The identities of the 28 security prisoners incarcerated in the mentioned hall are as follows:
Nazar Zaka, Lebanese-American citizen, sentenced to 10 years behind bars for alleged "deep ties with the U.S. military and intelligence services."…
Iran: 28 so-called troublemakers arrested in Karaj in new crackdown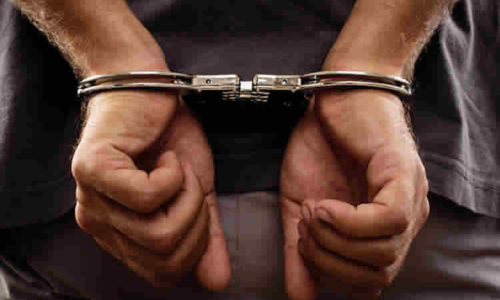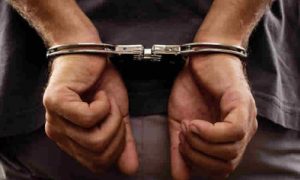 Iran Human Rights Monitor
The Commander of the Alborz State Security Forces said that 28 troublemakers were arrested in Karaj, according to the state-run ISNA state-run news agency, December 12, 2017.
"During the SSF week, we promised that the provincial police would deal with utmost force with those who disrupt order," Abbasali Mohammadian said. "With the efforts of police officers, 28 of these people were arrested and were referred to the judicial system to be punished according to the law," the chief of police added.
Rajaee Shahr Prison Officials Refuse to Hospitalize Labor Activist Reza Shahabi After He Has a Stroke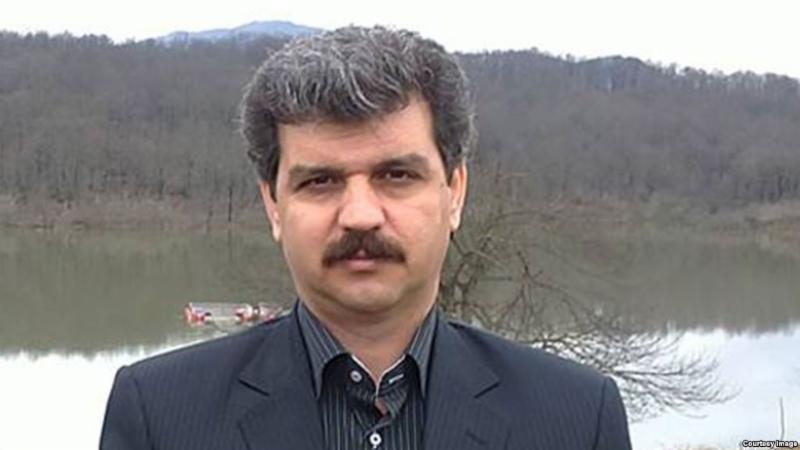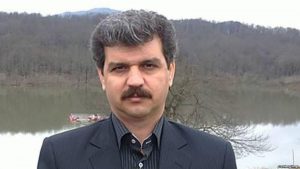 Center for Human Rights in Iran
An imprisoned trade unionist, Reza Shahabi, has been denied hospitalization despite suffering a stroke, according to a statement by the Union of Workers of the Tehran and Suburbs Bus Company (UWTSBC) published on December 14, 2017. "During a prison visit on Wednesday [December 13, 2017] his relatives noticed that the left side of Shahabi's face was drooping and that his left eye had sunken in," reported the UWTSBC. "He said when he went to the prison clinic, the doctor told him he had suffered a mild stroke."
"Even after his stroke, Shahabi was not transferred to the hospital for a checkup to prevent him from getting worse," continued the UWTSBC. "His stroke proves that the doctors were right when they determined he is not healthy enough to endure prison conditions… Therefore he must be freed immediately and unconditionally."
Iran's Intelligence Ministry Has Been Pressuring Families Of "Chain Murder" Victims to Be Silent for Decades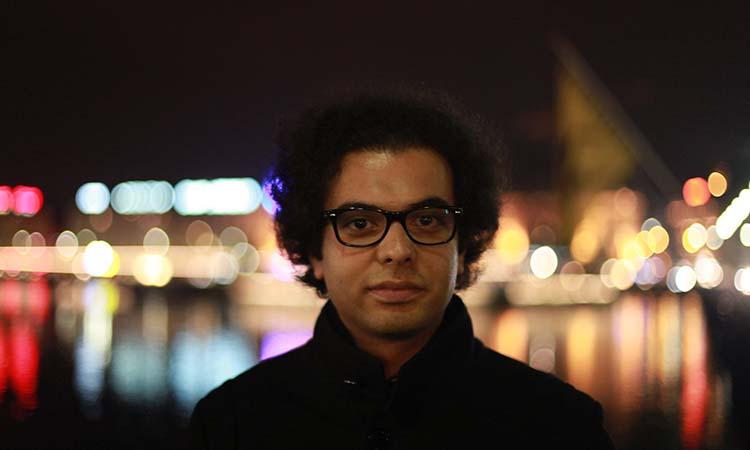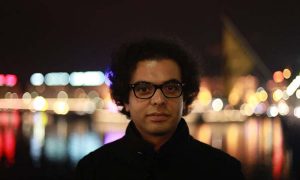 Center for Human Rights in Iran
The families of intellectuals and dissidents murdered by agents of Iran's Intelligence Ministry in the 1990s continue to be harassed by the state for attempting to honor their loved ones.
In an interview with the Center for Human Rights in Iran (CHRI) on December 11, 2017, Sohrab Mokhtari, whose father was killed in 1998 in what came to be known as the "chain murders," said the Intelligence Ministry never stopped trying to intimidate his family into silence. "In all these years, the families of the victims and their lawyers have been kept under pressure," he said. "As you know, [Nasser Zarafshan] one of the lawyers of the victims was jailed for five years. Our other lawyers including Ms. [Shirin] Ebadi have come under a lot of pressure."
Iran: Free Ailing Labor Activist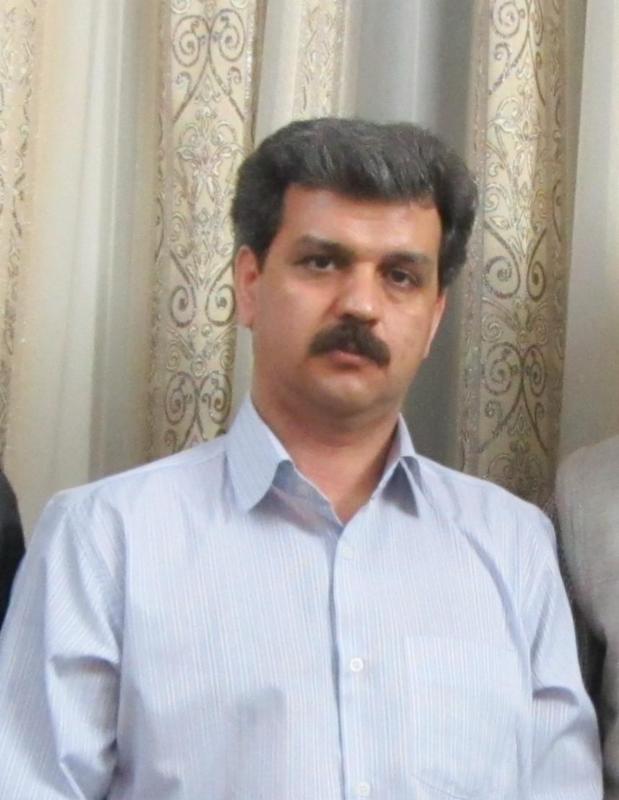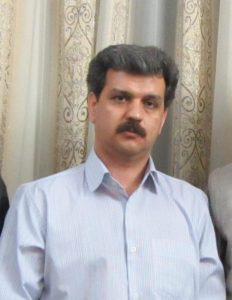 Human Rights Watch
Iranian authorities should immediately release Reza Shahabi, a prominent labor activist, after he suffered a possible stroke in prison, Human Rights Watch said today. Medical experts who examined Shahabi said that he should be released for medical reasons.
The Syndicate of Workers of Tehran and Suburbs Bus Company (SWTSBC), of which Shahabi is a member, said that Shahabi told his family of his condition during a December 13, 2017 prison visit. He said he had seen the prison doctor after symptoms that included "drooping on the left side of his face." Shahabi told his family that the doctor told him that he had probably had a mini-stroke, but that the doctor had not conducted any further medical examinations or follow-up.
Iran- Terrorism Activities (Middle-East)
Mattis: Iran Working to Destabilize Middle East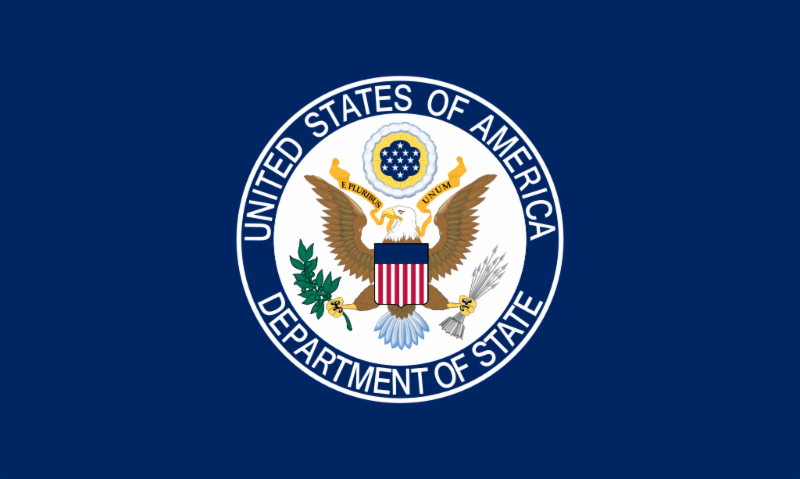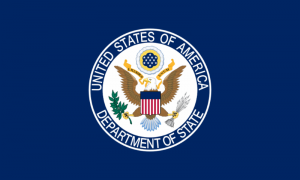 US Department of Defense
WASHINGTON, Dec. 16, 2017 – "Everywhere you find turmoil [in the Middle East], you find Iran's hand in it," Defense Secretary James N. Mattis told reporters at the Pentagon yesterday. During an impromptu news conference, Mattis addressed questions about Iran and U.S. efforts to expose Iran's malicious behavior.
He praised U.S. Ambassador to the United Nations Nikki Haley's Dec. 14 presentation at Joint Base Anacostia-Bolling here that highlighted Iran's illegal arms program. Haley stood in front of an Iranian missile that Iran's proxy – the Houthis – fired at Riyadh International Airport, a civilian target in Saudi Arabia. The missile didn't hit the airport, but if it had, it potentially could have killed hundreds of innocent civilians.
US Presents 'Undeniable' Evidence Iran Illegally Arming Yemen Rebels
To Watch the VOA Clip, Click here
Voice of America
A senior U.S. official said Thursday that Washington has "undeniable" evidence that Iran is illegally supplying weapons to rebels in Yemen as part of a "pattern" of bad behavior in the region. "In this warehouse is concrete evidence of illegal Iranian weapons proliferation, gathered from direct military attacks on our partners in the region," U.S. Ambassador to the United Nations Nikki Haley told a news conference at a military base in Washington.
How Russia's Withdrawal of Troops in Syria Will Affect Iran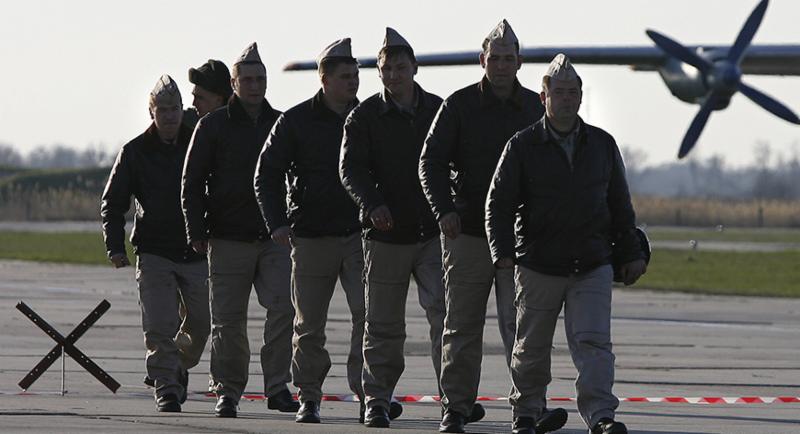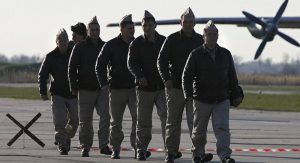 Iran News Update
Russia has played what some call a "positive" role in the Syrian conflict, as it contributes into the balance of the many different forces in the region, and limits Iranian militias on the ground.
Recently, President Vladimir Putin stated, "I have taken the decision to withdraw a large part of the Russian troops stationed in Syria, and to return them respectively to Russia," according to the Russian news agency.
If Russia completely or even partly diminishes its influence, Putin's decision may benefit the Iranians, as the regime seeks control of Syria – with the exception of Kurdish areas or neighboring Turkey. Iran has militia centers spread across the Syrian border with Iraq, Lebanon, Jordan, and of course in Damascus.
Tehran-Damascus road 'launched' as Iranian military convoy enters Syria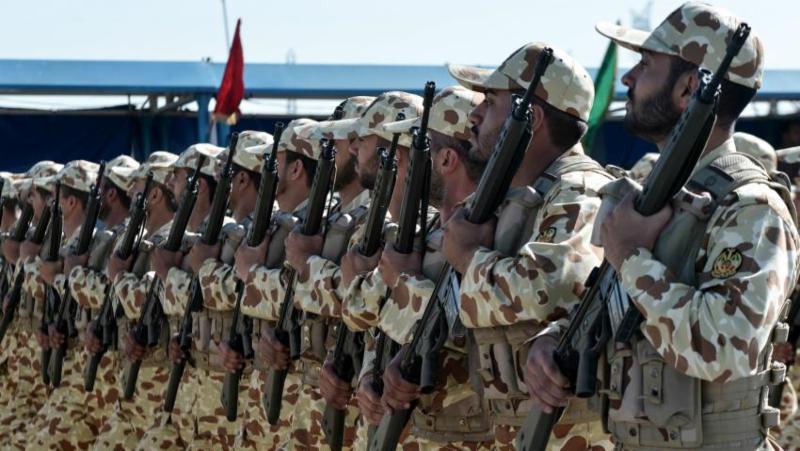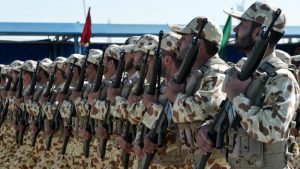 Al Araby
An Iranian military convoy has crossed into Syria through Iraq, possibly marking the launch of the long-planned road link between Tehran and Damascus, Iraqi officials and members of the military have told The New Arab.
Military sources stationed in the border town of al-Baaj said that the convoy carrying troops from Iran's elite Revolutionary Guards and the Iranian-backed Hashd al-Shaabi paramilitary crossed into Syria this week.
The four-wheel drive vehicles and civilian trucks crossed the Tell al-Badi crossing point, heading towards the Syrian province of Deir az-Zour, where the Islamic State group is defending the last specks of land that used to be part of their self-declared "caliphate", the sources said. "A convoy of 20 mud-covered, unmarked vehicles crossed into Syria after being let through checkpoints manned by the Hashd al-Shaabi," a senior Iraqi official said.
Is Iran's IRGC launching special patrols to fend off rebellion?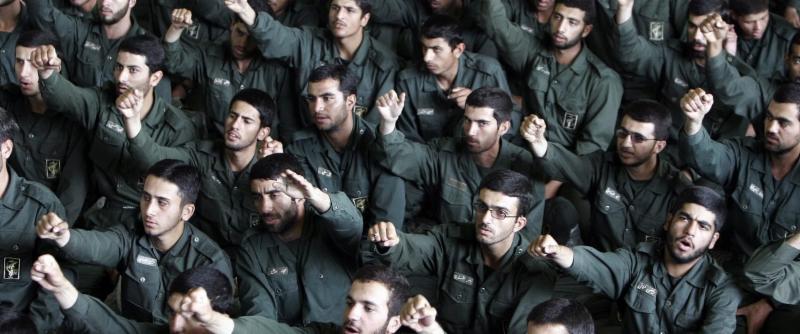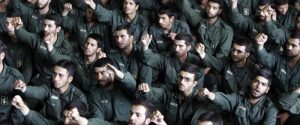 AlArabiya
A major commander of Islamic Revolutionary Guard Corps (IRGC) announced that special patrols of IRGC's Basij forces have been dispatched to enhance the security across the country. The decision reminds many Iranians of the brutal crackdown between 1980 and 1988, which eventually led to the massacre of 30,000 political prisoners. Human rights defenders fear that these patrols will, in reality, be used to prevent demonstrations, persecute activists and arrest protesters. A senior official of the IRGC, General Mohamad Reza Yazdi, recently warned of the growing dissatisfaction in the Iranian society, especially among youth and workers.
Iran- Nuclear Activities
Iran-North Korea Relationship Could Go Nuclear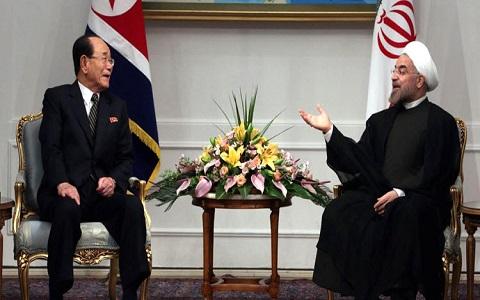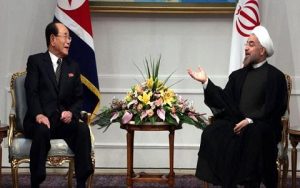 Iran Freedom
The growing relationship between Iran and North Korea may prove to be the biggest threat to Donald Trump.As the US gets tough on the two rogue nations through the imposition of further sanctions and a more confrontational policy, it may well lead to a stronger relationship between the 'axis of evil'.During his visit to South Korea, Trump urged the North Koreans to abandon their nuclear programme
(which is being funded by Iran) rather than testing his patience. Indeed, that was one of Iran's mistakes. Last month, Trump made his strongest move yet against the Iranian Regime by decertifying their compliance with the Iran nuclear deal (also known as the Joint Comprehensive Plan of Action or JCPOA). It is now up to Congress to decide whether or not to reimpose sanctions against the Regime.
Following the developing Iranian cyber threat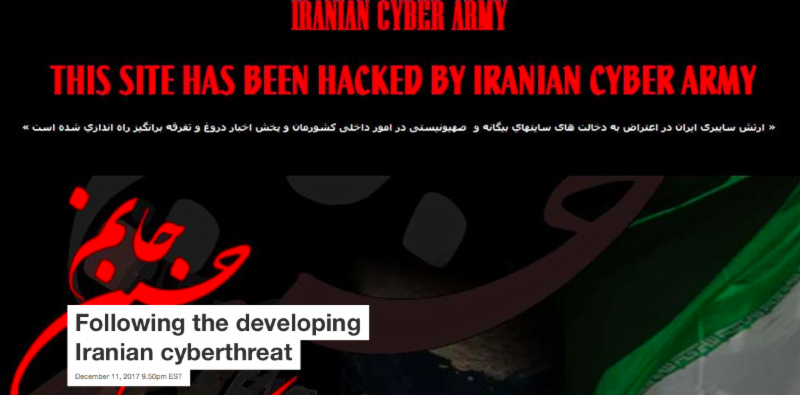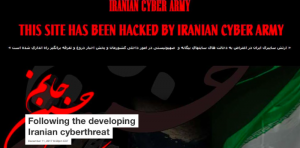 The Conversation
Iran is one of the leading cyberspace adversaries of the United States. It emerged as a cyberthreat a few years later than Russia and China and has so far demonstrated less skill. Nevertheless, it has conducted several highly damaging cyberattacks and become a major threat that will only get worse.
Like Russia and China, the history of Iran's cyberspace operations begins with its hackers. But unlike these other countries, Iran openly encourages its hackers to launch cyberattacks against its enemies. The government not only recruits hackers into its cyberforces but supports their independent operations.
Tillerson: Iran is arming terrorist organizations in the Middle East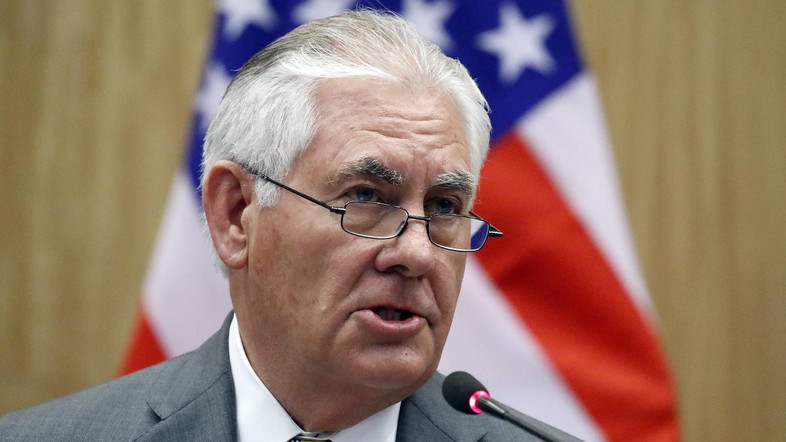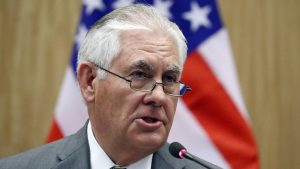 AlArabiya
US Secretary of State Rex Tillerson said the United States is working with its allies and its European partners to counter Iran's destructive and destabilizing policies in the region and its support with weapons to terrorist organizations in the region.
"What worries us most is the ballistic missile programs, destabilizing Yemen and exporting weapons to terrorist organizations such as Hezbollah and Hamas foreign fighters in Iraq and Syria," Tillerson said in remarks published on the State Department website.
US Action on Iran Nuclear Deal Is Uncertain, but Consensus Is Growing in Other Areas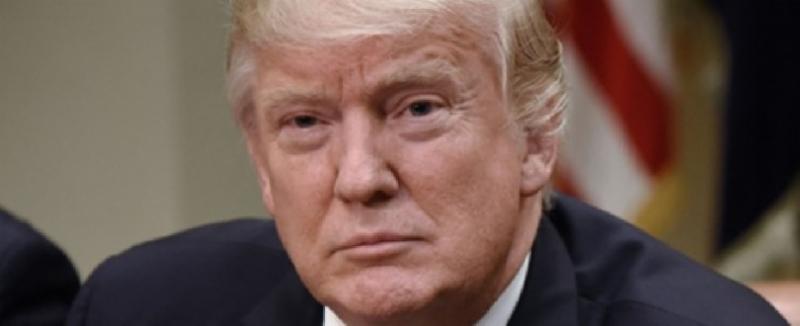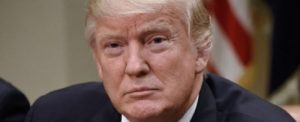 Iran News Update
On Wednesday, the US passed a deadline for congressional action on the nuclear-related sanctions on Iran, which were suspended under the 2015 six-party agreement known as the Joint Comprehensive Plan of Action. In mid-October, President Donald Trump refused to certify that Iran was complying with the deal, being required to report on the topic every 90 days by the Iran Nuclear Agreement Review Act. This decertification triggered a 60-day review period for Congress, but Wednesday's deadline passed without further action by lawmakers.
In announcing decertification, the president urged Congress and America's European partners to work together on improving the deal that he has described as "one of the worst and most one-sided agreements" the US has entered into. Trump's predecessor and leading architect of the JCPOA, Barack Obama, had defended the agreement near the end of his presidency by highlighting, for instance, so-called "snap-back" provisions that would make it easy to re-impose suspended sanctions if this was deemed necessary. A highly skeptical Congress included the every-90-day certification requirement in INARA as part of an effort to make such re-imposition even easier.
Held or Missing in Iran: Two Women Plead for Their Relatives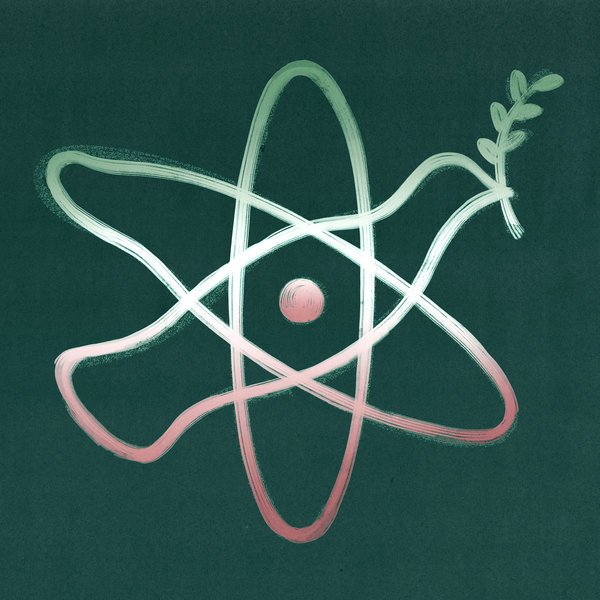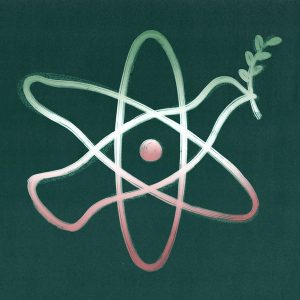 The New York Times
Re "Iran Is Looking for Partners," by Mohammad Javad Zarif (Op-Ed, Dec. 11):
Mr. Zarif, Iran's foreign minister, argues that Europe should work with Iran, which he presents as a reasonable and peaceful state. I want very much to believe him, but actions speak louder than words.
My husband, Xiyue Wang, an American citizen, has been held for a year and a half in the notorious Evin Prison in Tehran. Without a shred of evidence, he has been convicted of spying and sentenced to 10 years' imprisonment. What was his alleged crime? Researching his dissertation.
My husband, a graduate student at Princeton University, was gathering information for his study of comparative governance in the Islamic Central Asian world in the late 19th and early 20th centuries. He wanted to compare governance practices across national boundaries in this largely Muslim region – an ambitious project, but one that grew out of his longstanding respect for Islam and his love for Persian culture.
His project required him to sift through mundane documentation of day-to-day governance in the Qajar dynasty a century ago, to look for common threads and to see how and when good governance practices emerged.
VOA Report on: OIAC event at National Press Clup
New U.S. Policy on Iran: What Next After IRGC Terror Designation?
Voice of America Report: National Press Club, OIAC event
Please, 
Your donation will help OIAC advocates for a democratic, secular and non-nuclear government in Iran. Founded on the respect for human rights, gender equality, religious and ethnic tolerance, as wells as social, economic justice, and security for America. Our goal is to organize Iranian-American communities in the United States to promote these values.
Thank You,