Celebration of Holiday Season, & Suppor # Free Iran
OIAC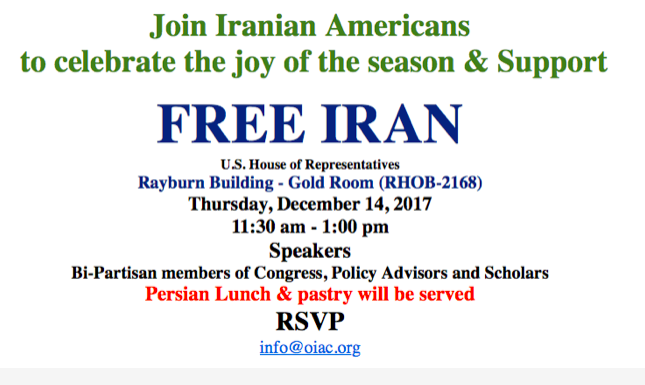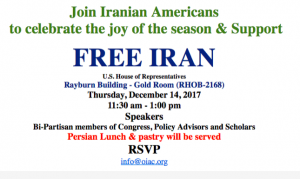 Please Join Iranian Americans to celebrate the joy of the season & Support FREE IRAN
U.S. House of Representatives
Rayburn Building – Gold Room (RHOB-2168)
Thursday, December 14, 2017
11:30 am – 1:00 pm
Speakers
Bi-Partisan members of Congress, Policy Advisors and Scholars
Persian Lunch & pastry will be served
RSVP
info@oiac.org
Iran- Human Rights (Women, Minorities, Ethnics)
Iran: 10 Prisoners Hanged on Murder Charges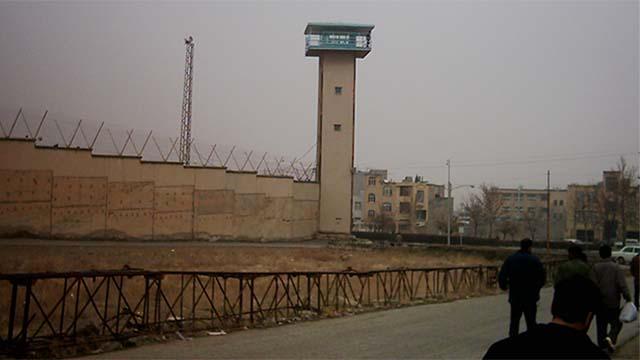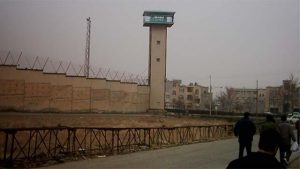 Iran Human Rights
Iran Human Rights (Nov 30 2017): Ten prisoners were hanged at Rajai Shahr Prison on murder charges Wednesday November 29. According to a close source, on the morning of Wednesday November 29, ten prisoners were executed at Rajai Shahr Prison. Most of these prisoners, who were transferred to solitary confinement in a group of 13, were convicted of murder and sentenced to "qisas" (retribution in kind).
Five of these prisoners are identified as Majid Nazifi from ward 3, Farshid Karimi from ward 10, Hassan Aminzadeh from ward 6, Hossein Alishir from ward 3, and Qasem Mehrabi from ward 6. Moreover, the state-run news site, Rokna, only reported the execution of one of the prisoners, identified as Dariush, but remained silent about the other nine.
Iran: Suicide on the Death Row
Iran Human Rights
A prisoner hanged himself in ward 1 of Rajai Shahr Prison on November 28. Unfair sentences, poor prison condition, and harsh treatment are believed to be the main causes of the high suicide rate among prisoners.
According to a close source, a prisoner hanged himself to death in ward 1 of Rajai Shahr Prison on Tuesday November 28. The prisoner, identified as Mohammad Lor, 31, had been in prison for five years on the charges as theft and quarrel.
Iran: Female Kurd political prisoner on medicine strike; denied family visits
Iran Human Rights Monitor
Kurd political prisoner Zeinab Jalalian, is still on a medical strike (refusing to take medicine) since February 2017 in protest to the disregard of prison authorities for her medical condition. Khoy Prison officials have also banned her from seeing her family since September 2017.
Iran: Sunni political prisoners kept in state of limbo for more than 8 years
Iran Human Rights Monitor
Seven Sunni (political) prisoners identified as Davoud Abdollahi, Kamran Sheikheh, Farhad Salimi, Anvar Khezri, Khosro Besharat, Qasim Abbesteh, and Ayoub Karimi, have been detained since December 7, 2009.
Despite the fact that their death sentences have been revoked by the Supreme Court, these prisoners are still kept in a state of limbo on the verge of their ninth year of imprisonment.
Iran: Arrest and abuse of Kurd citizens continues in Marivan
Iran Human Rights Monitor
On December 2, security forces arrested two Kurd citizens in Marivan. They have been identified as Abdul Razaq Mahmoudi and Amir Vahedi. These two have been taken to an unknown location.
On Sunday, December 3, another Kurd man identified as Aram Nikpaai was released only before security forces beat him which led to fractures in his face, head and ribs.
A glance at the abysmal human rights situation in Iran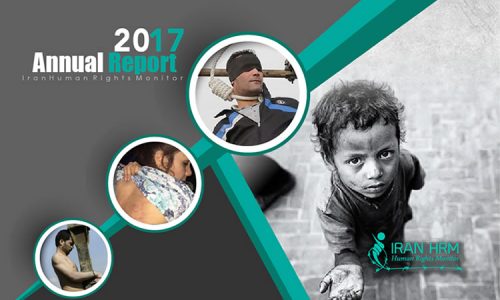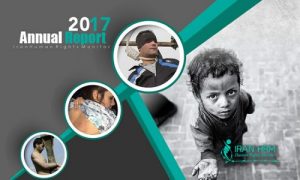 Iran Human Rights Monitor
Despite worldwide criticism of Iran's human rights violations, the situation did not improve in 2017. Political activists, lawyers, journalists, students, women's rights activists, and ethnic and religious minorities were widely targeted.
In her report on human rights in Iran in the first six months of 2017, UN Special Rapporteur on the human rights situation in Iran Asma Jahangir emphasized that Iran still faces grave human rights challenges, particularly that the judicial system is not independent. It needs to be reformed, she said if the situation is to improve.
In its 2016 – 2017 annual report, Amnesty International wrote that the governments of Iran, Saudi Arabia and Iraq remained among the world's foremost executioners in the Middle East and North Africa, where the rate of executions is dreadfully high.
Iran's Student Movement Faces Roadblocks Under Rouhani Despite Election Campaign Promises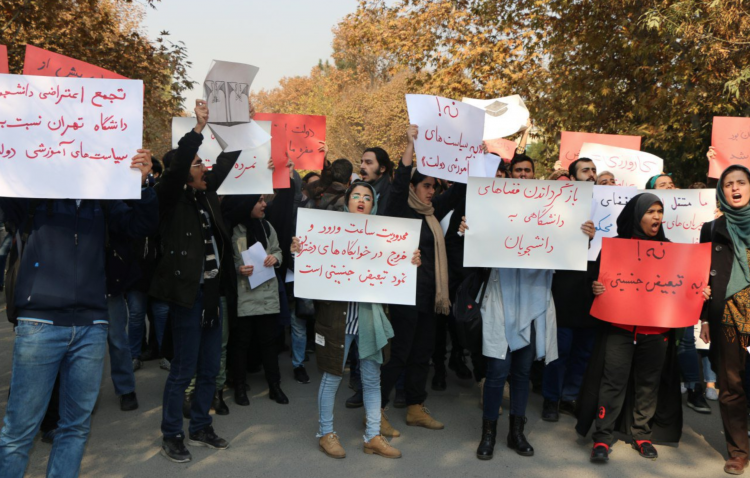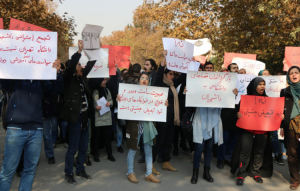 Center for Human Rights
Protests were held at several Iranian universities on December 7, 2017, on the occasion of Student Day. One activist told the Center for Human Rights in Iran (CHRI) that President Hassan Rouhani has failed to uphold his election campaign promise to end the securitization of university campuses.
"On the eve of this year's Student Day, students were summoned over the phone and warned not to take part in protests," student activist Mohammad Sharifi Moghaddam told CHRI. "The authorities have made it more difficult to organize unions to seek better living conditions for students. The climate for political activities now is even worse than before."
Lord Maginnis: UK must defend both dual nationals and native Iranians against human rights abuses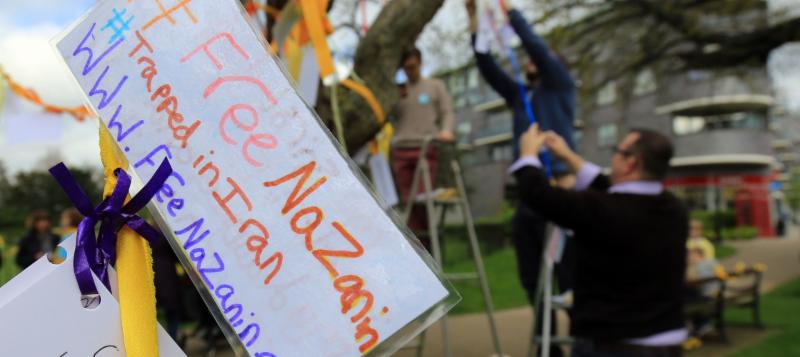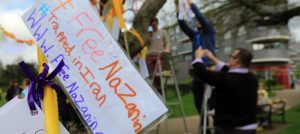 Politicshome
Member of the British Committee for Iran Freedom (BCFIF) Lord Maginnis of Drumglass writes that efforts to free Nazanin Zaghari-Ratcliffe must not be at the expense of the defence of every innocent person in Iran and that only domestic & international pressure 'will bring Iran to heel on all fronts'.
In April 2016, Nazanin Zaghari-Ratcliffe was arrested at the Tehran airport while trying to return with her two-year-old daughter to the UK after a vacation to visit family in Iran. The child's passport was confiscated and she has been separated from her British father ever since. Mrs. Zaghari-Ratcliffe was deprived of due process, subjected to vague national security charges, and sentenced to five years in prison. Now the Iranian Revolutionary Guard Corps is spearheading an effort to add new charges based on the same so-called evidence and expand her sentence by as much as 16 years.
Iran: Imprisoned Foreign Student Threatened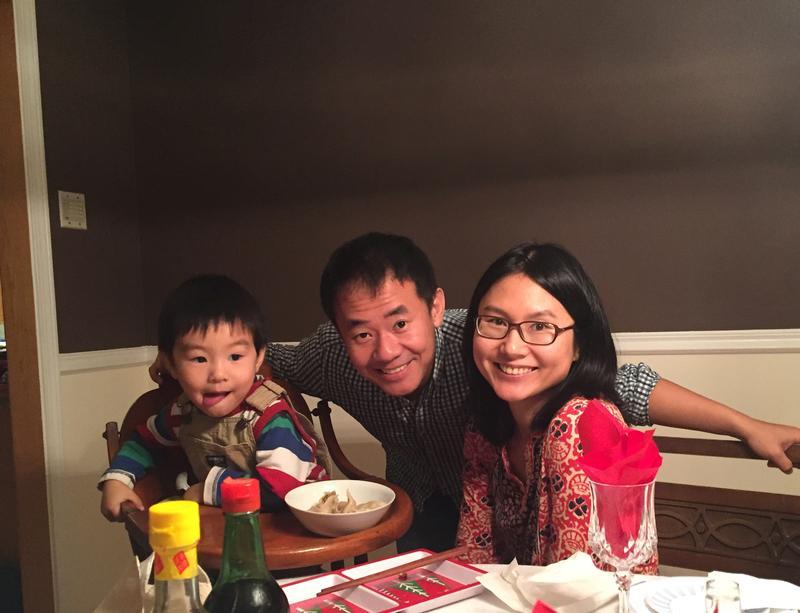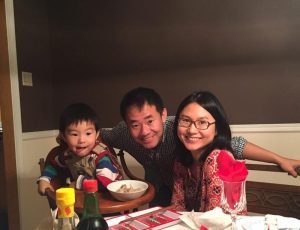 Human Rights Watch
US Citizen Arrested for Historical Research Serving 10-Year Term.
The Iranian authorities' transfer of an imprisoned US doctoral student within Tehran's Evin prison heightens fear for his safety, Human Rights Watch said today. On December 6, 2017, Xiyue Wang, a Princeton Ph.D. student and US citizen, was moved to Evin's Ward 7 and was threatened by another inmate there in front of a guard, a knowledgeable source said.
On August 8, 2016, Iranian authorities arrested Wang, 37, who was doing research on the Qajar dynasty, Iran's ruling monarchy that ended in the early 20th century. He has since been held in Evin prison. The Mizan News Agency, which is close to Iran's judiciary, reported on July 16, 2017, that a revolutionary court had sentenced Wang to 10 years in prison on charges of "cooperating with an enemy state." In September, a court of appeal upheld the sentence.
Iran- Terrorism Activities (Middle-East)
France, Germany want Iran to reverse ballistic missile program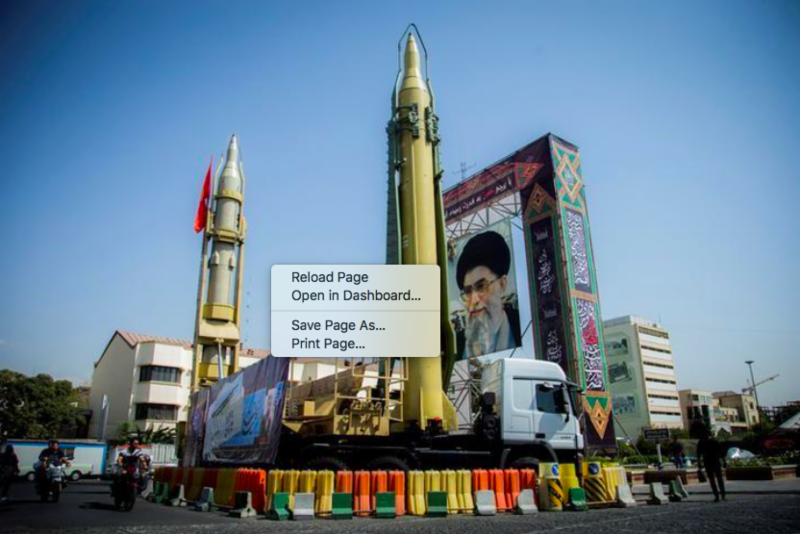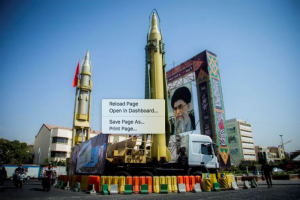 Reuters
France and Germany agree that Iran must reverse its ballistic missile program and end its "hegemonic temptations" across the Middle east, the French foreign minister said on Monday. "We also have the same view on the necessity for Iran to go back on its ballistic missile program and its hegemonic temptations," Jean-Yves Le Drian said at a news conference alongside his German counterpart Sigmar Gabriel.
Iran's Mounting Ideological Challenges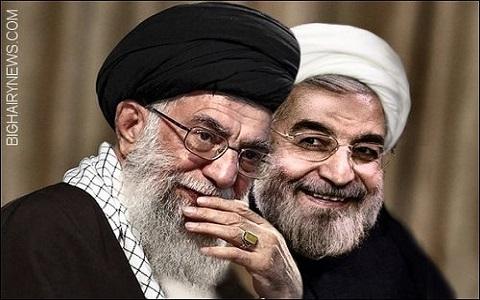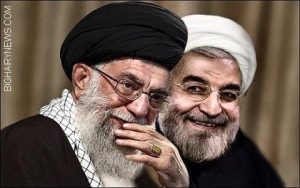 Huffington Post
In the past year, the regime of Iran has been dealing with a set of aggravating political and military challenges in the region and across the globe. Tehran is now facing a U.S. administration adopting a tougher stance against its belligerence and a more united Arab front against its expansionism in the region.
However, the Iranian regime's tougher and more endemic challenges are those threatening its extremist ideology, the main pillar of its existence. With tolerant interpretations of Islam becoming increasingly popular, Iran's rulers are futilely attempting to maintain their waning hold on power.
Syria war: UN rebukes Russia and Iran over evacuations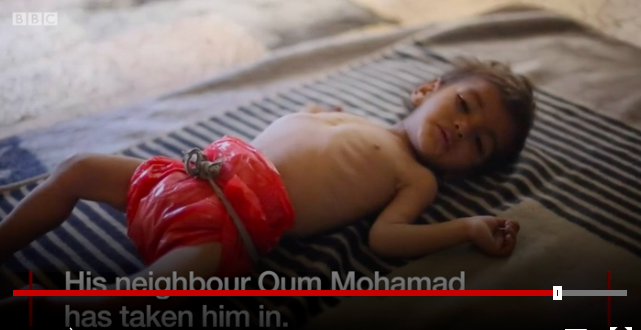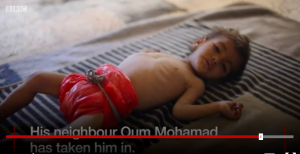 BBC
The UN's humanitarian co-ordinator for Syria has rebuked Russia and Iran for not doing more to give aid agencies access to a besieged rebel enclave. Jan Egeland told the BBC the failure to persuade the Syrian government, their ally, to allow desperately ill children to be evacuated from the Eastern Ghouta showed "complete impotence".
Another two civilians died this week while waiting for permission to leave. Some 400,000 people are trapped in the area, which is just outside Damascus. Dozens of civilians are also reported to have been killed in air and artillery attacks by government forces in the past month, though a ceasefire is now in place.
Iran- Nuclear Activities
White House Names Trump Loyalist to Iran Policy Job at State Department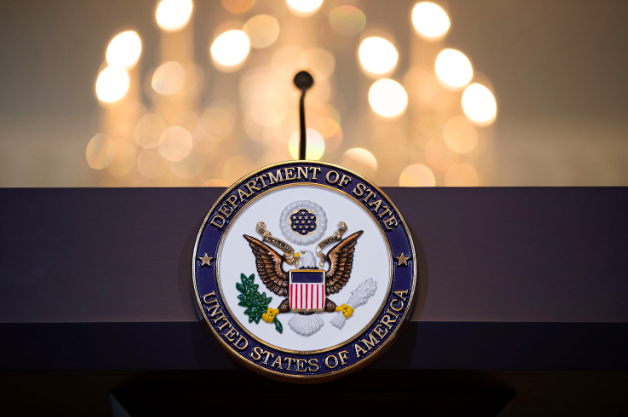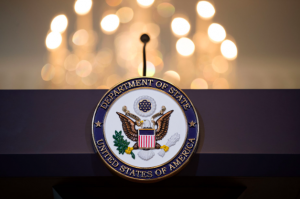 Foreign Policy
The Trump administration's pick for the Iran post will likely back a more aggressive stance.
The Trump administration plans to install a political appointee at the State Department to a key position managing policy on Iran and Iraq, a move that will replace a career diplomat with a loyal supporter of the president.
Andrew L. Peek, a former captain in the U.S. Army Reserve and member of the president's State Department transition team, will become the new deputy assistant secretary of state covering Iran and Iraq, according to three State Department officials familiar with the matter.
Reza Zarrab, Turk at Center of Iran Sanctions Case, Is Helping Prosecution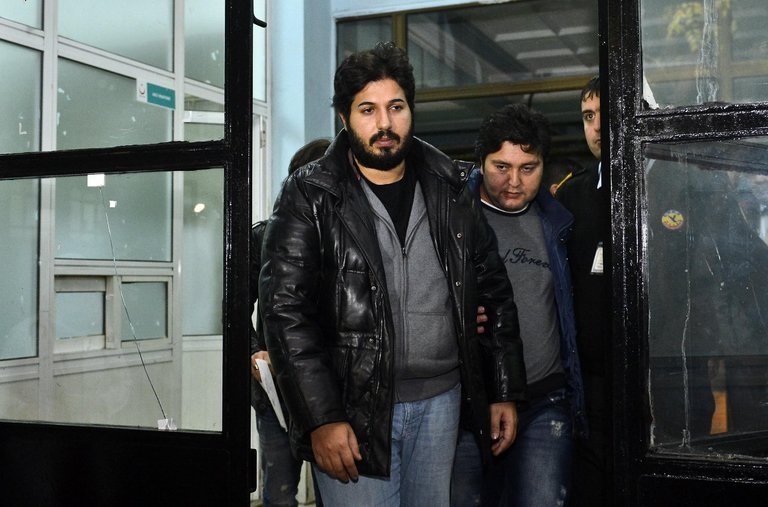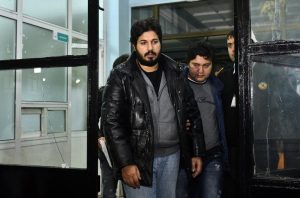 The New York Times
A Turkish-Iranian gold trader whose prosecution in Manhattan drew sharp criticism from Turkey's president has pleaded guilty and is cooperating with the American authorities, a federal prosecutor disclosed in court on Tuesday. The trader, Reza Zarrab, who is being held by the authorities at an undisclosed location, pleaded guilty on Oct. 26 to all seven counts against him, including conspiracy to violate the United States sanctions against Iran, newly unsealed court records show.
Mr. Zarrab is expected to testify on Wednesday as a government witness in the trial of a Turkish banker, Mehmet Hakan Atilla, that began this week in Federal District Court. Mr. Zarrab, Mr. Atilla, and seven other defendants were charged with participating in a billion-dollar scheme to smuggle gold for oil in violation of the Iran sanctions.
U.N. Panel Finds Evidence of Iranian Hardware in Yemeni Rebels' Missile. And American.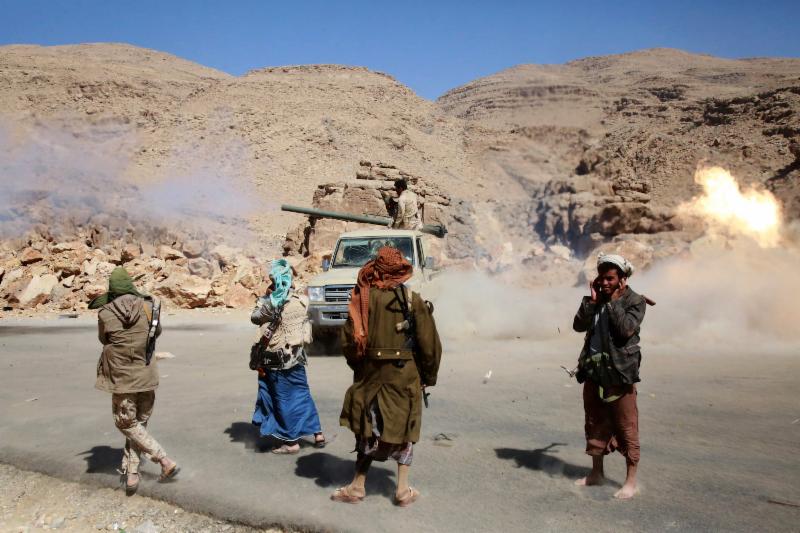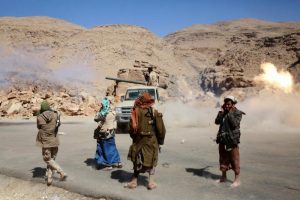 Foreign Policy
On Nov. 4, Yemen's tribal insurgents launched a short-range ballistic missile from a remote valley in the northwestern governorate of Amran over 1,000 miles to the outskirts of Saudi Arabia's capital, its warhead exploding on the edge of the King Khalid International Airport. The brazen strike appears to have claimed no victims, but the missile debris left in its wake provided an evidentiary trail for U.N. investigators struggling to test claims by Washington and Riyadh that the Yemeni Houthis' increasingly advanced missile program is being supplied by Iran.
VOA Report on: OIAC event at National Press Clup
New U.S. Policy on Iran: What Next After IRGC Terror Designation?
Voice of America Report: National Press Club, OIAC event
Please, 
Your donation will help OIAC advocates for a democratic, secular and non-nuclear government in Iran. Founded on the respect for human rights, gender equality, religious and ethnic tolerance, as wells as social, economic justice, and security for America. Our goal is to organize Iranian-American communities in the United States to promote these values.
Thank You,