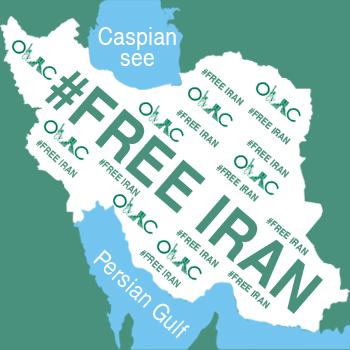 The U.S. Policy On Iran: The Way Forward
OIAC
We are delighted to announce the upcoming event scheduled for November 21, 2017 at 10:00 am at the National Press Club, Holeman Lounge. The event is the second in a series of discussions on "The U.S. Policy On Iran: The Way Forward".As part of implementing its new Iran policy, the administration designated Iran's Islamic Revolutionary Guard Corps (IRGC) as a Specially Designated Global Terrorist entity (SDGT).
RSVP Here
National Press Club
Holeman Lounge Room
529 14th Street, N.W.
Washington, DC 20006
Tuesday, November 21, 2017 from 10:00 AM to 11:00
Iran- Human Rights (Women, Minorities, Ethnics)
Iraninan rage against government corruption & embezzlement continues daily, spreads to major cities
OIAC
Watch the Demonstration here.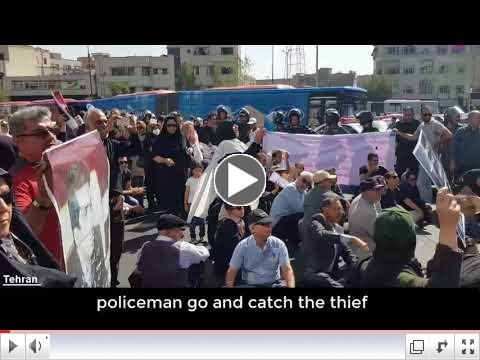 Iran: Four Prisoners Executed For Drug Offences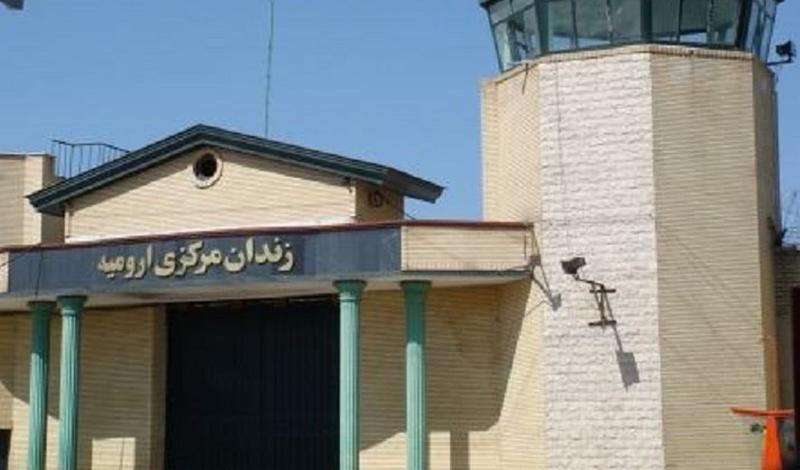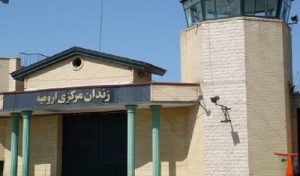 Iran Human Rights
Four prisoners were executed at Urmia Central Prison (Northwestern Iran) on drug related charges. According to a close source, on the morning on Tuesday November 7, four prisoners were executed at Urmia Central Prison (Darya). The prisoners, who were sentenced to death on drug related charges, were transferred to solitary confinement from ward 15 yesterday.
The prisoners were identified as Asghar Ranjbar, Hedayat Shirzad, Hassan Bashoqi, and Ali Zare'
"The prisoners were sentenced to death on the charge of possessing 5 to 200 kilograms of heroin or meth," said a close source to Iran Human Rights yesterday. These prisoners were executed while a few weeks ago a new anti-narcotics bill was approved by Iran's Parliament and the Guardian Council. The bill was also announced by the Iranian President Hassan Rouhani and published in an official newspaper on Saturday October 29 2017.
According to Article 2 of the civil law, the laws are ought to be enforced within 15 days after being published in an official newspaper (six days from now).
Iran: Three young Baha'is were deprived of education, face prison terms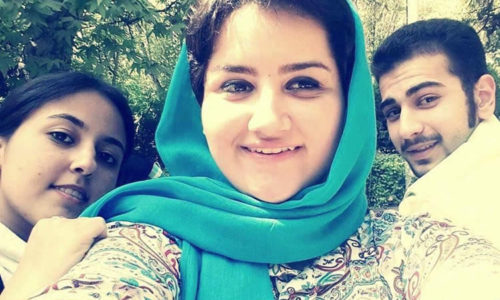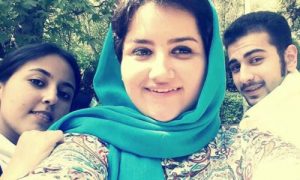 Iran Human Rights Monitor
Three young Baha'is, were sentenced each to five years behind bars for following up on their cases of being deprived of higher education. Rouhieh Safajoo, Tara Houshmand, 21 and Sarmad Shadabi, 22, were denied higher education after passing the admission tests. They were arrested in March 2016 for legally following up their cases and publishing their issue in the social media. The three were released on bail a month later in April 2016.
After repeated summoning and trials they were tried on September 26, 2017, and a few days ago in November 2017, were informed that they had been given 5-year sentences each for "acting against national security by adhering to the Baha'I faith."
Iran: Kurdish woman under torture to make TV confessions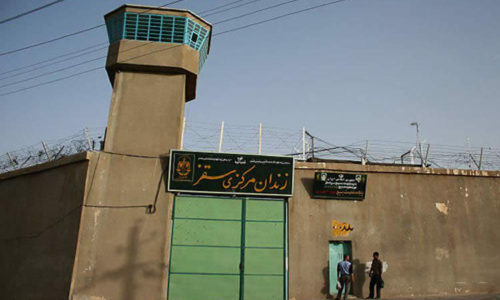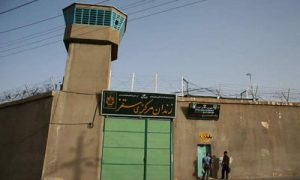 Iran Human Rights Monitor
An Iranian Kurdish woman is under torture and inhuman pressures to make false televised confessions.
Chini Akharkhoob, from Saqqez, a city in Iranian Kurdistan Province, who was arrested by intelligence agents on September 26, 2017, is still in prison after 40 days. The Department of Intelligence has told Ms. Akharkhoob that they would release her only after she speaks out against Kurdish opposition parties before the camera.
She has refused to give in to this demand and as a result the Intelligence Department has increased its pressures on her and her family in order to make her cave in.
After the independence referendum for Iraqi Kurdistan, held on September 25, 2017, hundreds of Iranian Kurds were arrested by security and intelligence agents for celebrating the outcome. At least 10 of those arrested were women. The clerical regime has conditioned the release of these prisoners on making false TV confessions.
Iran: Three young Baha'is were deprived of education, face prison terms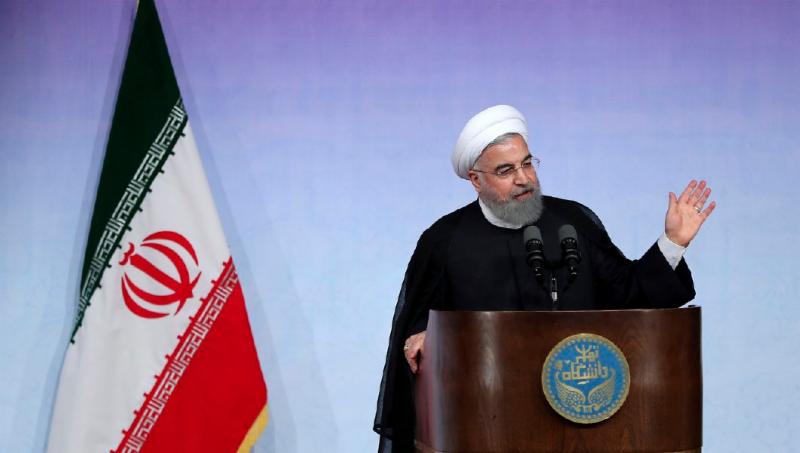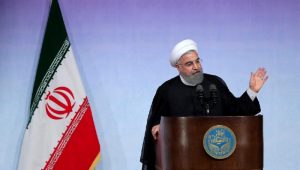 Washington Examiner
In October, Hassan Rouhani, the Iranian regime's president, reiterated that Tehran will continue to develop ballistic missiles, defying the latest round of Congress-approved sanctions against Iran's ballistic missile program and a U.N. resolution calling on Iran "not to undertake any activity related to ballistic missiles designed to be capable of delivering nuclear weapons."
This bit of news might come as a disappointment to those who view Rouhani as the "moderate" leader the U.S. and the international community should back against "hardliners" in Iran. But it won't surprise those who know the true nature that governs all the factions that compete within the theocratic regime ruling Iran.
Iran's Greatest Challenge is Homegrown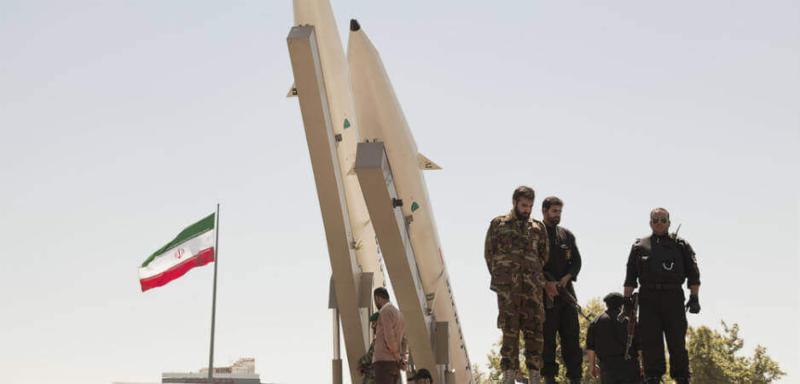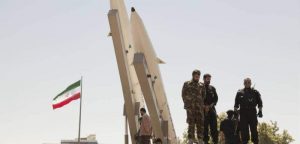 Fari Observer
The prospect of potential domestic unrest has hit a raw nerve in Iran. Iran has long been a formidable regional force. It has projected its power by backing Shia militias, such as Hezbollah in Lebanon or Hashd al-Shaabi in Iraq, or Sunni groups such as Hamas in Palestine, thereby engaging in a proxy war strategy throughout the Middle East. However, since the independence referendum held in Iraqi Kurdistan on September 25, Iran has become decidedly more explicit in flaunting its involvement in attempting to control the latest regional tensions developing in Iraq between Baghdad and Erbil.
The flash point of this conflict began in Kirkuk when Qasem Soleimani, the head of the Iranian Quds force (the foreign wing of the Islamic Revolutionary Guard Corps, IRGC), made his presence there public in October, defiantly demonstrating Iran's influence in Iraq to America. Following the capture of Kirkuk by Shia militias and Iraqi forces, Iran's Supreme Leader Ayatollah Khamenei's photo was promptly displayed in the newly deposed governor's office. In a final show of defiance, after US Secretary of State Rex Tillerson told Shia militants in Kirkuk to "go home," Qais al-Khazali, leader of Iran-funded Asaib Ahl al-Haq militia, told America to prepare to withdraw its troops from Iraq.
Iran- Terrorism Activities (Middle-East)
White House Statement on Iranian-Supported Missile Attacks Against Saudi Arabia



The White House
Lebanese Prime Minister Saad al-Hariri announced his resignation on Saturday, stressing that "Iran's hands in the region will be cut off," emphasizing the fact that "wherever Iran is involved, there is nothing but devastation and chaos."
"Iran has a strong desire to destroy the Arab world," he said in his televised resignation speech. Hariri warned that "the evil that Iran sends to the region will eventually backfire on Tehran."
Hariri said: "Iran controls the region and the decision-making in both Syria and Iraq."
The price of selling out the Kurds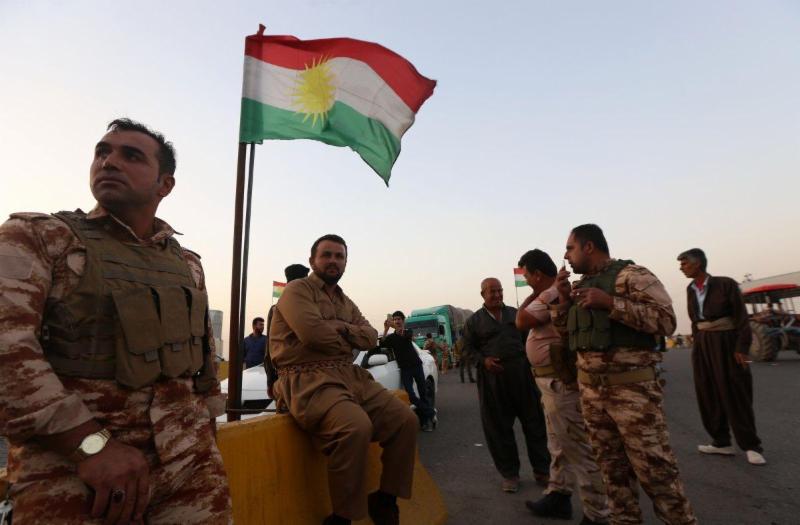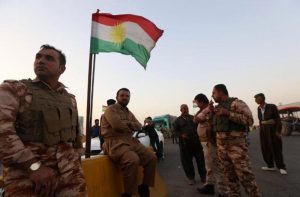 OIAC
I often take part in what's known as "track II diplomacy" – brainstorming discussions with former officials and academics that explore options for breaking major international impasses or ending conflicts.
In one that just concluded, two of my longtime acquaintances from the Middle East greeted me with, "Well, once again America's word is no good. How could you abandon the Kurds?"
My Middle Eastern colleagues were calling attention to what has recently taken place in northern Iraq. There, the Iraqi military, with the clear involvement of Iranians and the Shia militias, pushed Kurdish forces out of Kirkuk, including the oil fields, and back to the positions they held prior to ISIS having taken Mosul prior to 2014. Crossing points to Syria have also been taken from the Kurds.
Terror Airlines? Iran's Revolutionary Guard Corps runs country's largest airline, report says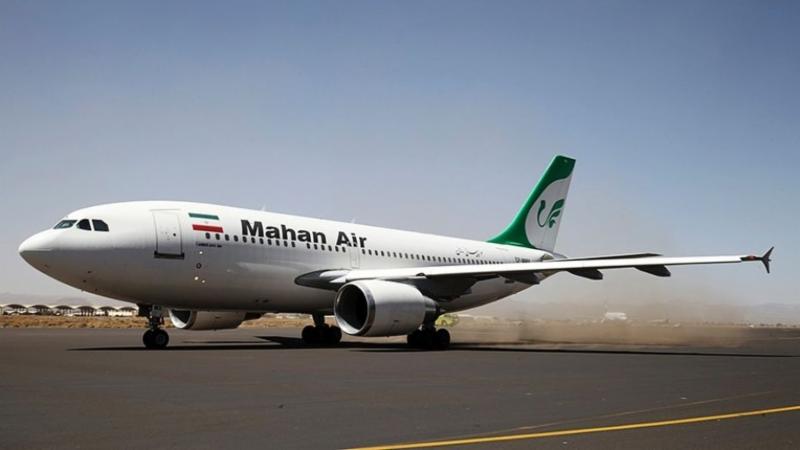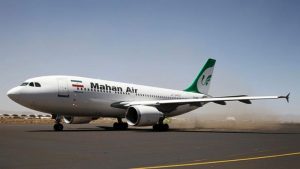 OIAC
A new report released by an Iranian opposition group claims that Iran's biggest airline – Mahan Air – is run by the Islamic Revolutionary Guard Corps (IRGC) and its Qods Force. This force is commanded by notorious Iranian General Qasem Soleimani.
The new report published by the National Council of Resistance of Iran (NCRI) states that the so-called private airline, Iran's largest commercial airliner, is anything but commercial, and in fact works as a tool for Iran's expansionist policies. President Donald Trump sanctioned the IRGC last month for supporting terrorism.
Twin Mosque Attacks Kill Scores in One of Afghanistan's Deadliest Weeks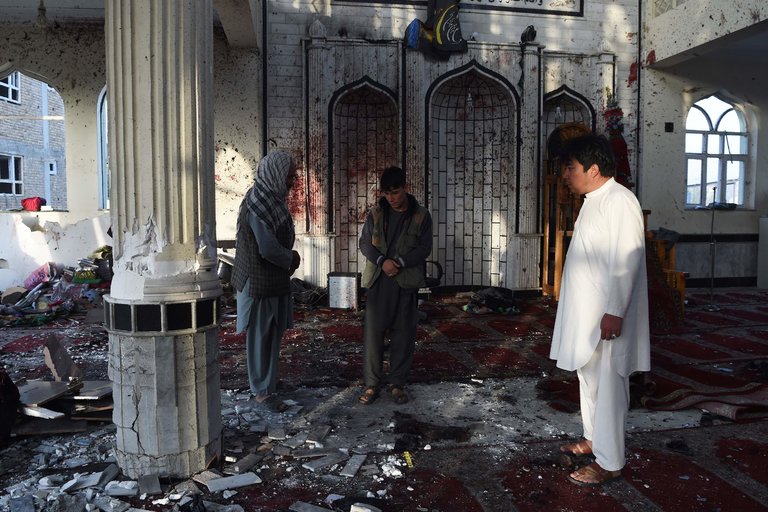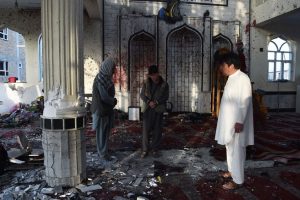 The New York Times
KABUL, Afghanistan – Just like any other day, Zareen Gul, 60, held the hand of her grandson, Ali Seyar Nazari, 10, and left home to attend the early evening prayer in their neighborhood mosque in the west of Kabul.
This time, however, they did not return home. Their family found their remains, barely identifiable from the clothes they wore, at a hospital after an Islamic State suicide bomber targeted the prayer.
Ms. Gul and young Seyar became the latest victims of what has been one of Afghanistan's deadliest weeks. The death toll from twin attacks on mosques late on Friday, just hours apart, was raised on Saturday to at least 67 people killed and dozens wounded. As many as 88 may have died in the two attacks.
Missile targeting Saudis was Iranian, U.S. Air Force official says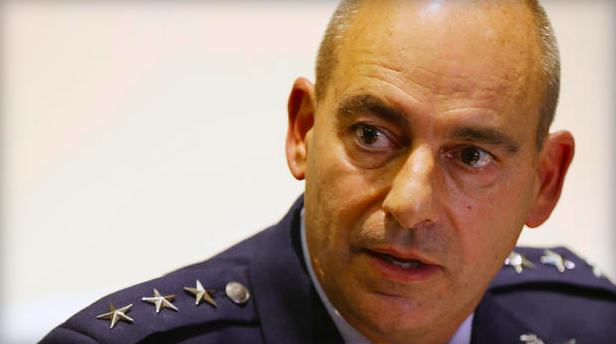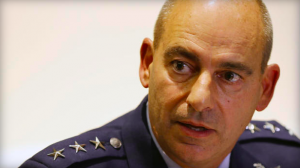 CBS News
DUBAI, United Arab Emirates — Iran manufactured the ballistic missile fired by Yemen's Shiite rebels toward the Saudi capital and remnants of it bore "Iranian markings," the top U.S. Air Force official in the Mideast said Friday, backing the kingdom's earlier allegations. The comments by Lt. Gen. Jeffrey L. Harrigian, who oversees the Air Force's Central Command in Qatar, further internationalizes the yearslong conflict in Yemen – the Arab world's poorest country.
Saudi Arabia long has accused Iran of giving weapons to the Shiite rebels known as Houthis and their allies, though Tehran has just as long denied supplying them. "There have been Iranian markings on those missiles," Harrigian told journalists at a news conference in Dubai ahead of the Dubai Air Show. "To me, that connects the dots to Iran."
Iran is a menace. Its actions will spark a calamitous conflict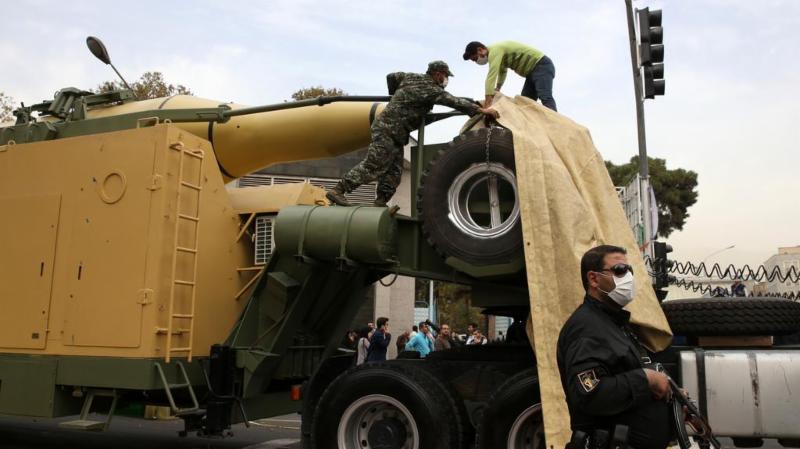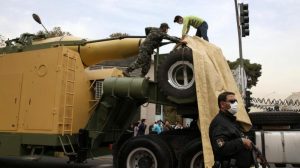 The National
As scientific theory would have it, the world started with the Big Bang. Many predict that the end of our universe will also be caused by a huge blast, but this column is not intended to look further into the subject from a scientific point of view, but rather from a political and ideological one, and to explore the possibility of the destruction that might come from our own hands.
Let us reflect first on the population of the world and how it compares to global resources. According to the World Population Clock and the UN World Population Prospects, the world population was estimated to have reached 7.6 billion as of October 2017, and that number is estimated to increase to 11.2 billion by the year 2100. Scientists assume that human overpopulation and overconsumption are the primary drivers of mass species extinction.
By 2050, population growth, along with profligate consumption, could result in oceans containing more plastic than fish by weight. Whether we like it or not, will we drive our planet to destruction? Some might argue, especially the scientists, that modern science is capable of producing the right tools to help humans overcome the overpopulation and the scarcity of food and water. True, but will they overcome the urge that humans possess to conquer and destroy?
Iran Sent Them to Syria. Now Afghan Fighters Are a Worry at Home.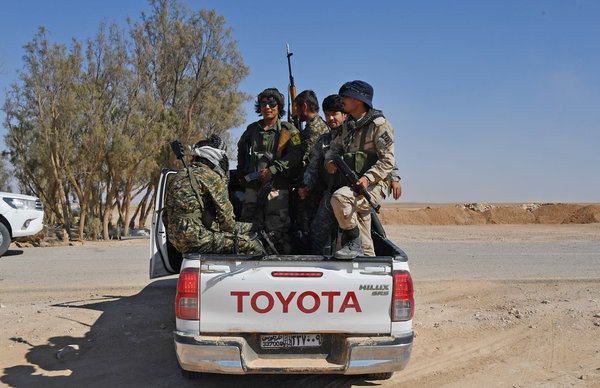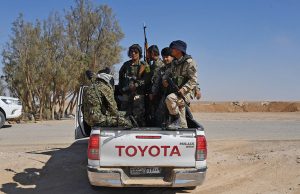 The New York Times
YAKAWLANG, Afghanistan – Iran has trained and deployed thousands of Shiite Afghans as shock troops in Syria's sectarian war. Members of the Afghan unit, the Fatemiyoun Division, wear a shoulder patch recounting words of praise from Iran's supreme leader as a badge of honor. What those fighters might do when they come home is now very much on the minds of officials who fear that Afghanistan may become the next great sectarian battleground between Iran, as the declared guardian of Shiites, and Saudi Arabia, long the sponsor of conservative Sunni doctrine around the world.
"This is quite dangerous: What happens to this Fatemiyoun force when the war in Syria is over?" said Rahmatullah Nabil, a former Afghan intelligence chief. "The fear is that rivalry in the region, between Iran and Saudi, will shift to Afghanistan. And I think that clash is already shifting here." We're interested in your feedback on this page. Tell us what you think.
Iran- Nuclear Activities
On first Mideast trip, Macron urges 'firm' stance on Iran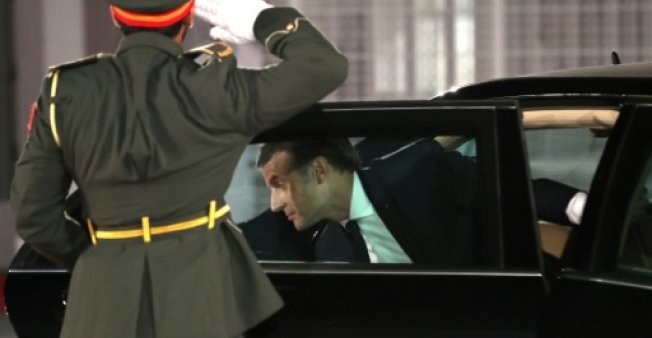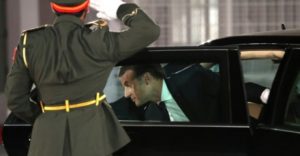 France 24
French President Emmanuel Macron called for vigilance towards Tehran over its ballistic missile programme and regional activities, in an interview published on Wednesday by Emirati daily Al-Ittihad.
"It is important to remain firm with Iran over its regional activities and its ballistic programme," said Macron, in the United Arab Emirates for a 24-hour official visit, his first to the Middle East as head of state.
But he cautioned against creating a "new front" in a region already fraught with conflicts, including the war in Yemen, where UAE forces are taking part in a Saudi-led coalition. Escalation would "only heighten tensions and further destabilise the region", Macron said.
Iran rejects Macron call for talks on Iranian missiles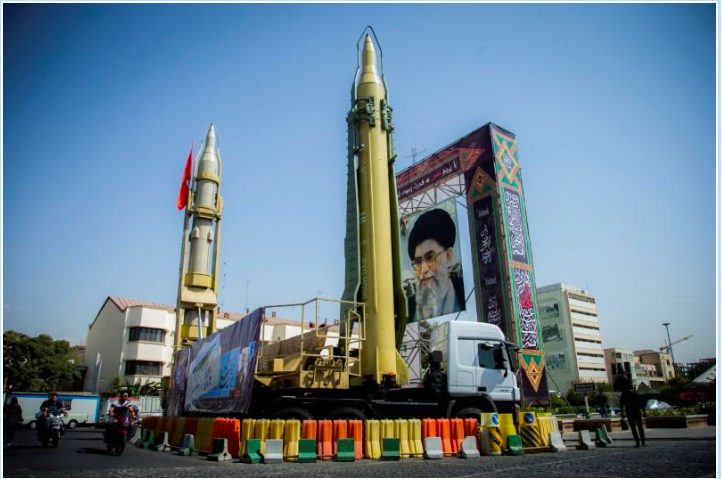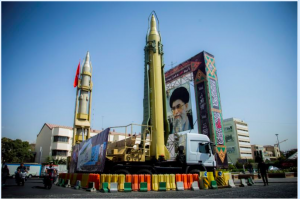 Reuters
DUBAI (Reuters) – Iran rejected on Sunday a call by French President Emmanuel Macron for talks on Tehran's ballistic missiles, saying they were defensive and unrelated to a nuclear agreement with world powers.
On Thursday, Macron said during a visit to Dubai that he was "very concerned" by Iran's ballistic missile program, mentioning a missile fired from Yemen and intercepted by Saudi Arabia earlier this month. He raised the prospect of possible sanctions with regard to those activities. "There are negotiations we need to start on Iran's ballistic missiles," Macron said.
As Iran Holds a Hostage, Britain Forgets Who It's Dealing With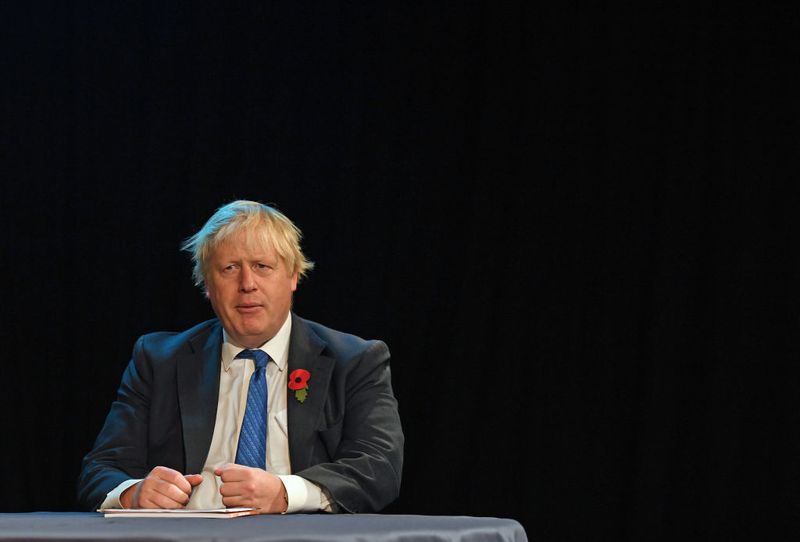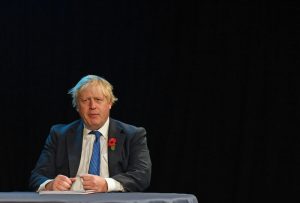 Bloomberg
A good rule of thumb for dealing with Iran is to always remember that the Islamic Republic is not a normal nation, guided by the rule of law. When it detains foreign nationals, they are not prisoners awaiting due process. They are hostages to be traded for concessions — by a regime founded by hostage takers.
This really should go without saying. But evidently Britain needs a reminder. Take the latest "scandal" involving a minister in the government of Theresa May, foreign secretary Boris Johnson. Critics of Johnson fault him for new charges being brought by Tehran against Nazanin Zaghari-Ratcliffe, a British and Iranian citizen arrested last year on trumped-up national security charges.
Please, 
Your donation will help OIAC advocates for a democratic, secular and non-nuclear government in Iran. Founded on the respect for human rights, gender equality, religious and ethnic tolerance, as wells as social, economic justice, and security for America. Our goal is to organize Iranian-American communities in the United States to promote these values.
Thank You,