Iranian Americans Welcome U.S. Iran Policy Changes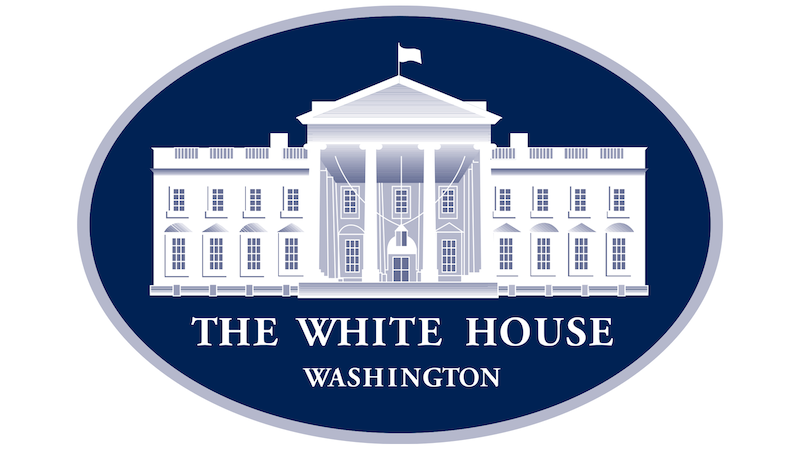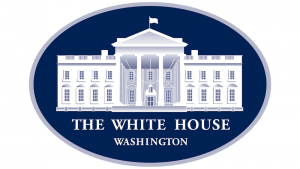 OIAC
Statement:
Washington, DC; October 14, 2017 – Organization of Iranian-American communities (OIAC) welcomes the new U.S. policy on Iran, in particular the reiteration of Iranian regime's numerous acts of terrorism, human rights abuses. The OIAC commends the administration for its decision to designate Iran's Islamic Revolutionary Guards Corps (IRGC) as a Specially Designated Global Terrorist.
OIAC concurs with the new policy in that a secular, democratic Iran, which respects human rights of its citizens and the sovereignty of its neighbors, is indispensable to the national security of the United States and peace and stability in the Middle East.
To confront the regime's nuclear threat the U.S. policy towards Iran must therefore include, as the President noted, addressing the grievances of the "longest suffering" Iranian people.
Congressional Hearing/Briefings: Support For #FreeIran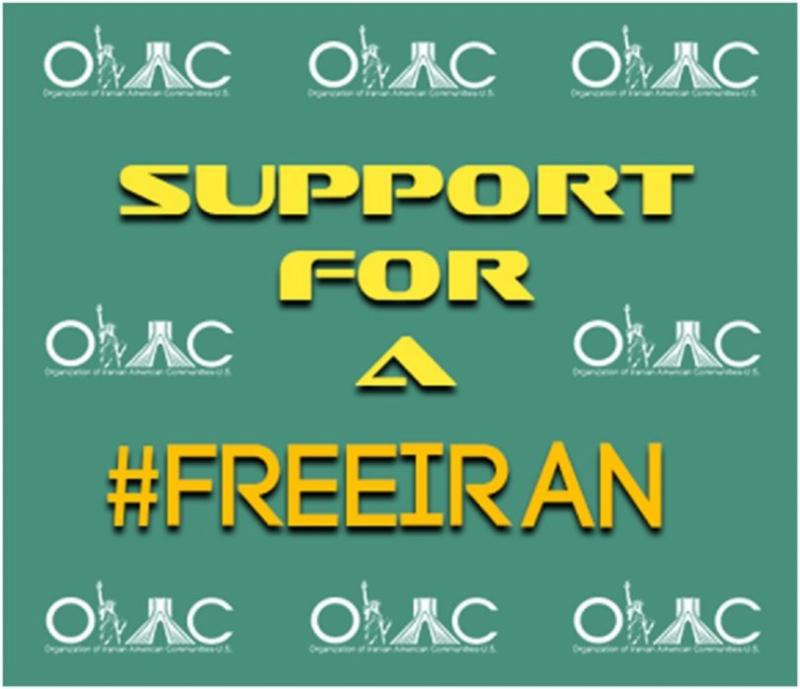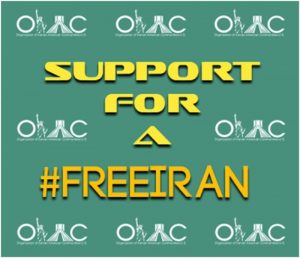 OIAC
Washington-DC, October 12, 2017 – A day before President Donald Trump's anticipated announcement of a comprehensive review of America's Iran policy, the Organization of Iranian American Communities (OIAC) organized a briefing in the US House of Representatives entitled "Iran Regime's Threats & Rights Violations: Policy Options." Speakers at the event, including members of Congress and policy experts, called for a firm policy towards the regime, including the blacklisting of Iran's Islamic Revolutionary Guard Corps (IRGC).
Panelists included Iranian scholars and policy experts, including Dr. Majid Rafizadeh, President of the International American Council on the Middle East, and advisory board member of the Harvard International Review; Dr. Ramesh Sepehrrad, a scholar at the School of Conflict Analysis and Resolution (SCAR) at George Mason University; Professor Kazem Kazeronian, an expert on the history of Iran-US relationship and Dean of the School of Engineering at the University of Connecticut; and Dr. Sharam Ahmadi Nasab Emran of Saint Louis University.
Iran- Human Rights (Women, Minorities, Ethnics)
Iran: 17-year-old boy at risk of imminent execution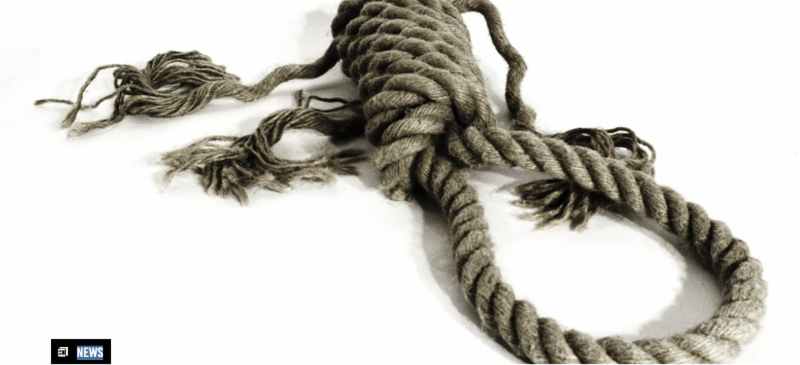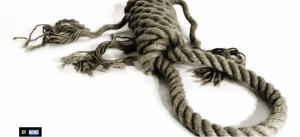 Amnesty International
The Iranian authorities must urgently stop the execution of a 17-year-old boy who was convicted of murder and rape, and commute his death sentence to imprisonment, said Amnesty International.
Amirhossein Pourjafar is scheduled to be executed in a prison in Tehran on 19 October 2017. He was detained in April 2016 and sentenced to death six months later after being convicted of the rape and murder of a seven-year-old girl, Setayesh Ghoreyshi, from Iran's marginalized Afghan community.
"There is no question that this was a horrific crime and the perpetrator should be held accountable. Amnesty International supports the demands for justice voiced by Setayesh's bereaved family and the wider Afghan community in Iran, but executing a 17-year-old boy is not justice," said Magdalena Mughrabi, Deputy Middle East and North Africa Director at Amnesty International.
World Day Against the Death Penalty: 435 Executions in Iran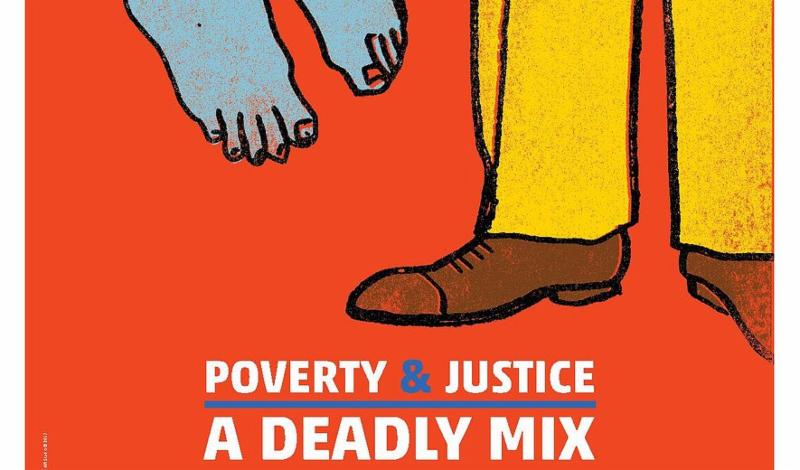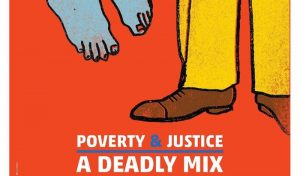 Iran Human Rights
Iran Human Rights (Oct 9 2017): Since January 2017, at least 435 people, including 5 juvenile offenders, have been executed according to Iran by Iran Human Rights (IHR) Death Penalty Research Section. At least 219 people have been executed for drug offences so far in 2017.
We celebrate this year's "World Day Against the Death Penalty", October 10, as the bill for the amendment to Iran's Anti-drug law is about to come to a conclusion. The bill has been approved by the Iranian Parliament, however, it still needs to be approved by the Guardian Council in order to be legislated. According to this bill, it is predicted that more than 80 percent of nearly 4000 prisoners who are sentenced to death on drug related charges will be saved from execution. Considering the fact that 50 to 60 % of death sentences in Iran are issued for drug related crimes, it seems that this bill will play an important role in decreasing the number of executions if it is approved. Earlier in 2017, members of the Iranian Parliament's Justice Cimmittee called on the Judiciary to halt the drug related executions until the fait of the new bill is clear. However, the drug related executions in Iran continue as before. So far in 2017 at least 219 have been executed for drug offenses.
Iran: Family of detained Kurd man write letter to Iran Special Rapporteur about unknown fate of son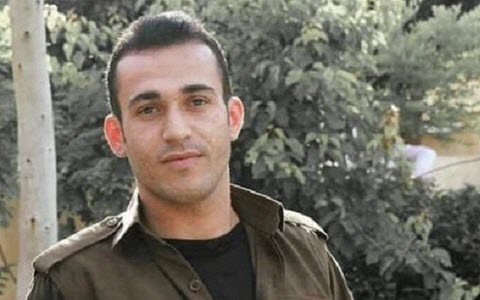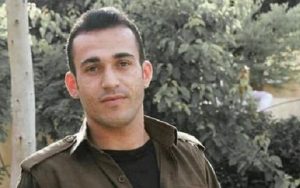 Iran Human Rights Monitor
Iran is waging a ruthless crackdown against people who stand up to injustice and defend human rights. The country's courageous human rights defenders have come under suffocating levels of repression at the hands of Iran's judicial and security apparatus.
Scores of human rights defenders, including anti-death penalty campaigners, women's rights activists, trade unionists, minority rights activists, human rights lawyers, and activists seeking truth, justice, and reparations for the mass extrajudicial executions and enforced disappearances of the 1980s are facing lengthy prison sentences in connection with their peaceful activities, and many others are being subjected to surveillance, interrogations and drawn out trials. Those who defend human rights are often labelled "foreign agents" and "traitors" by state media, and prosecuted and jailed by the authorities on bogus "national security" charges.
Imprisoned Iranian-British Citizen Nazanin Zaghari-Ratcliffe Threatened With 16 More Years Behind Bars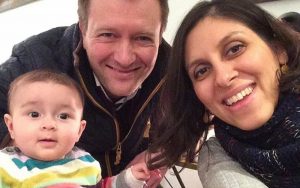 Center for Human Rights in Iran
October 9, 2017-Iranian-British dual national Nazanin Zaghari-Ratcliffe, imprisoned in Iran since April 2016 on trumped up and unspecified national security charges, is now facing up to 16 more years in prison based on new charges brought by the arresting authority, the Islamic Revolutionary Guard Corps (IRGC), according to her family.
"Threatening Nazanin Zaghari-Ratcliffe with more years behind bars after she was imprisoned without full due process is unjust and inhumane," said Hadi Ghaemi, the executive director of the Center for Human Rights in Iran (CHRI).
"The Iranian and British governments must work for her immediate release from the clutches of the IRGC and the judiciary, whose cooperation in politically motivated cases reveals the deep corruption of the judicial system," he said.
'Kidney for sale': Iran has a legal market for the organs, but the system doesn't always work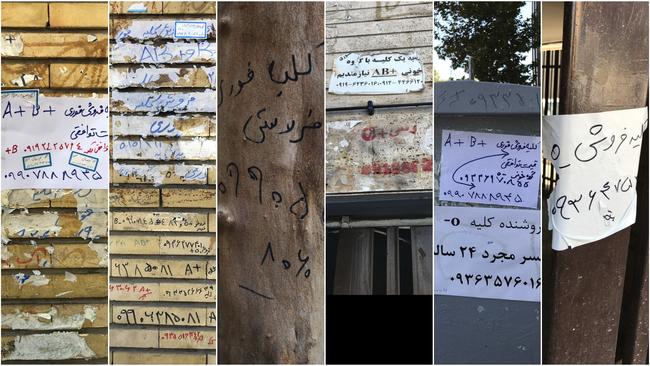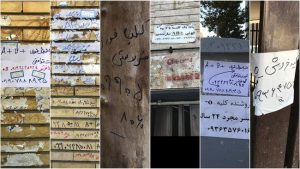 LA Times
The advertisements are scrawled in marker on brick walls and tree trunks, and affixed to telephone utility boxes, sidewalks and a road sign pointing the way to one of Iran's leading hospitals.
"Kidney for sale," read the dozens of messages, accompanied by phone numbers and blood types, splashed along a tree-lined street opposite the Hasheminejad Kidney Center in Tehra
New ads appear almost daily. Behind each is a tale of individual woe – joblessness, debt, a family emergency – in a country beset by economic despair.
"If I could sell my kidney, I could get out of debt," Ali Rezaei, a bankrupt 42-year-old air-conditioning installer, said in the shade of a tree across from the kidney hospital. "I would sell my liver too."
In fact, Iran offers people a legal way to sell their kidneys – and is the only country in the world to do so. A government foundation registers buyers and sellers, matches them up and sets a fixed price of $4,600 per organ. Since 1993, doctors in Iran have performed more than 30,000 kidney transplants this way.
120 Baha'is denied right to university because of their faith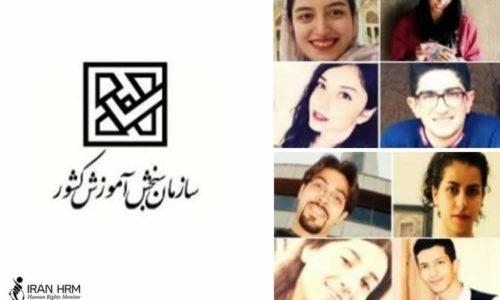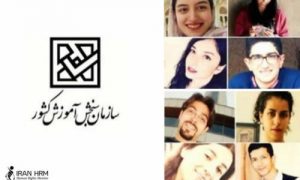 Iran HRM
At least 120 Baha'i citizens who participated in the 2017 General University Admittance Test were denied entry to university and higher education due to their religion.
After entering their name and volunteer number (in the affiliated website), the young men and women encountered a message which read, "Dear volunteer, refer to the Education Accountability Organization due to a violation in your case." According to the third article of the resolution approved in 1991 by the Supreme Council of the Cultural Revolution, which was approved by Khamenei, "at universities, both at the entrance and during education, if it is established that they are Baha'is they are to be deprived of education."
The U.S. Iran Policy: The Way Forward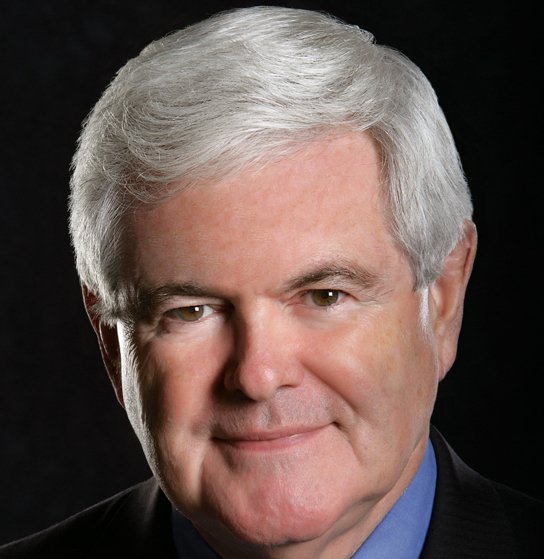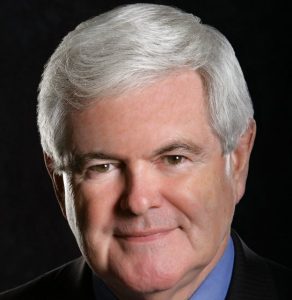 OIAC
On Friday, October 20, 2017, Former House Speaker, The Honorable Newt Gingrich, will be the Keynote Speaker at a luncheon at the National Press Club. He will discuss the U.S. Iran Policy: The Way Forward as the President is conducting a top-to-bottom review of the policy on Iran. Ambassador Lincoln Bloomfield, former Assistant Secretary of State for Political Military Affairs, will moderate the event.
Sponsor: The Organization of Iranian American Communities-US (OIAC)
Time: Friday, October 20, 2017, 12:00 pm – 1:30 pm
Venue: National Press Club, Ballroom, 529 14th Street, NW, Washington, DC.
RSVP required, as space is very limited: CLICK HERE
Iran- Terrorism Activities (Middle-East)
'It's become a monster': is Iran's revolutionary guard a terror group?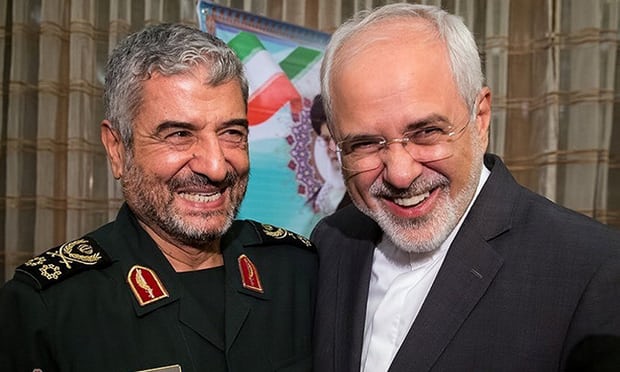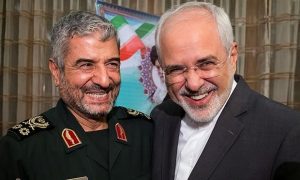 The Guardian
Soon after the Shah of Iran was forced from power in 1979, a small group of the uprising's young leaders suggested the creation of a national guard, tasked with preserving the new Islamic revolution and counterbalancing the country's conventional military.
Ayatollah Khomenei, the charismatic cleric who soon became the country's supreme leader, hesitated to call the members of the new force "guards", fearing the word was too close to the French word widely used to refer to the ousted monarch's elite personal force.
Instead he opted for sepah, a Persian word for soldiers with historical connotations, and the new force became known asthe sepah-e-pasdaran or "army of the guardians".
Most foreign governments, however, refer to it as the Islamic revolutionary guard corps – a force that, 38 years later, has become a key player both inside Iran and across the region.
Reports that the US government is poised to designate the IRGC as a terrorist group have sparked jitters in Tehran, overshadowing Donald Trump's expected plan to tear up the landmark nuclear deal.
Iran's Soleimani arrives in Kurdish region for talks about crisis with Baghdad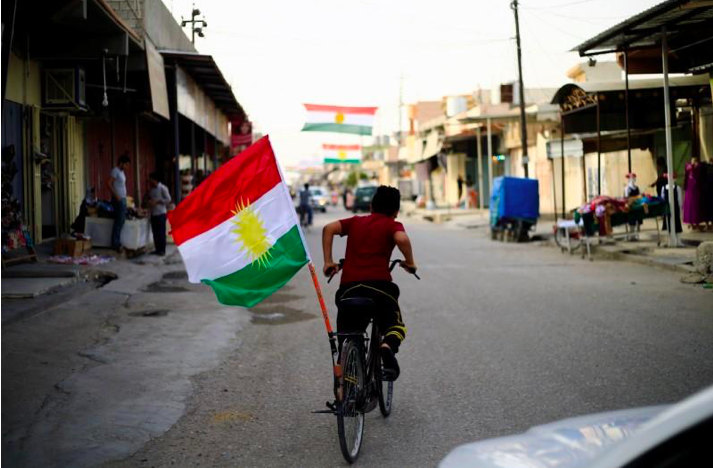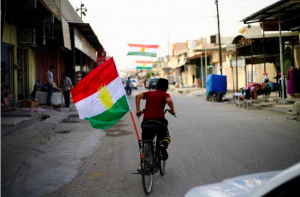 Reuters
BAGHDAD (Reuters) – Iranian Major General Qassem Soleimani has arrived in Iraq's Kurdistan region for talks about the escalating crisis between the Kurdish authorities and the Iraqi government following the Kurdish independence referendum, a Kurdish official said on Sunday. Soleimani is the commander of foreign operations for Iran's elite Revolutionary Guards, a military corp providing training and weapons to Iraqi paramilitary groups backing the Shi'ite-led government in Baghdad.
Iranian universities enter Iraq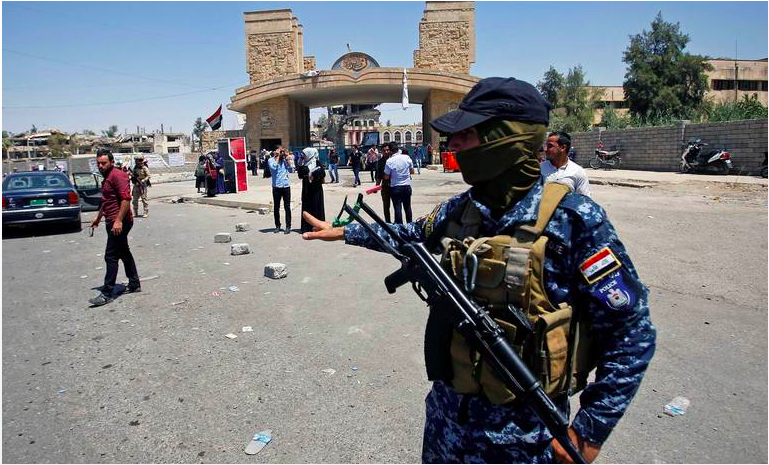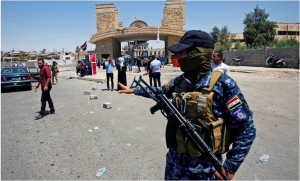 Al Monitor
In the aftermath of the US-led invasion of Iraq in 2003, the country's educational system all but collapsed. Illiteracy rates have exploded. Universities have turned into sectarian battlegrounds. Systemic violence – including beatings, rape and death threats – has forced students and faculty out of campuses. As state provision of higher education has receded, private donors have set up alternative institutions, often with a sectarian and religious twist. Foreign actors have also stepped in to fill the void.
Before the US-led invasion, education indicators in oil-rich, Baathist-controlled Iraq improved similarly as in other middle-income countries, and in several ways even more so. The country's first university, Baghdad University, opened its doors in 1957. In 1968, the government made education free and compulsory at all levels. In 1977, the eradication of illiteracy was made legally binding. The developmental push appeared to be working. By 1980, Iraq had already achieved near universal primary school enrollment.
Iran- Nuclear Activities
New US stance on Iran raises alarm for big firms



OIAC
Western firms have piled into Iran in the two years since world powers agreed to lift sanctions. Now, as President Donald Trump deals a blow to that deal, executives must decide whether to stay the course.
Mr. Trump said Friday he won't recertify the 2015 international deal struck with Tehran, which lifted sanctions in exchange for promises by Iran to curtail its nuclear program. He also vowed to cancel the deal himself if Congress and U.S. allies don't act to address his concerns about the accord.
The moves stopped short of pulling the U.S. out of the deal. But they send the clearest signal yet that the Trump administration is serious about considering reimposing sanctions, raising the risk for companies doing business in Iran of falling foul of such restrictions. U.S. Secretary of State Rex Tillerson said the steps announced Friday shouldn't affect American firms that have applied for special licenses to do business authorized under the nuclear deal.
On Iran: The Opposition Welcomes Trump's and US Policy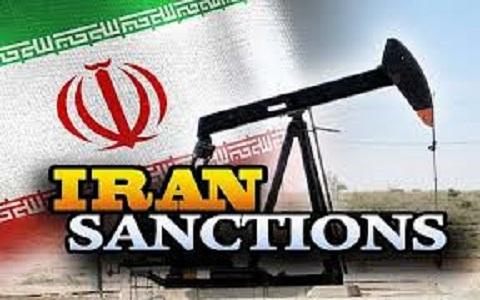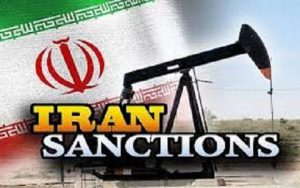 Huffington Post
President Trump delivered a crucial speech today. He disavowed the nuclear agreement and denounced the Islamic Republic and the Revolutionary Guard Corps (IRGC). He stated "As I have said many times, the Iran deal was one of the worst and most one-sided transactions the United States has ever entered into," He added that "multiple violations of the agreement," have occurred since the nuclear deal was reached. He stated that Iran has "failed to meet our expectations in its operations of advanced centrifuges," as well as "intimidated" IAEA's inspectors.
He pointed out "We cannot and will not make this certification. We will not continue down a path whose predictable conclusion is more violence, more terror and the very real threat of Iran's nuclear breakout….I am directing my administration to work closely with Congress and our allies to address the deal's many serious flaws so that the Iranian regime can never threaten the world with nuclear weapons."
Arizona Sen. John McCain praises Trump comments on Iran nuclear deal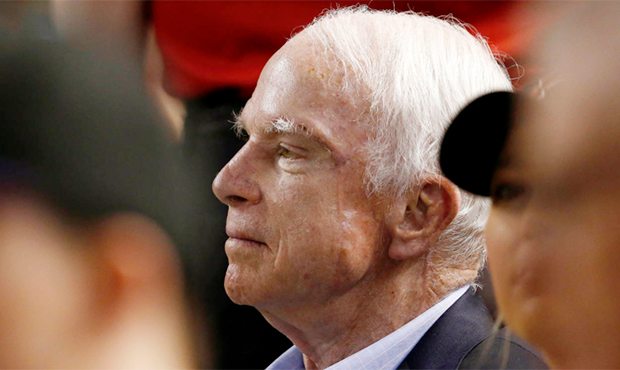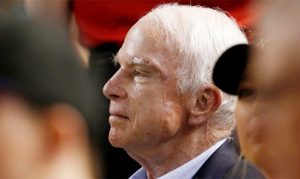 KTAR News
PHOENIX – U.S. Sen. John McCain praised President Donald Trump's claims that an international agreement that limits Iran's nuclear facilities is not in the country's best interests.
In a speech on Friday, Trump accused Iran of violating the landmark 2015 international nuclear accord, blaming the Iranians for a litany of sinister behavior and hitting their main military wing with anti-terror penalties.
But the president did not pull the U.S. out of the deal, nor did he re-impose nuclear sanctions.
In a statement, McCain said he agreed with the president, saying the current Iran nuclear deal does not "meet the multifaceted threat Iran poses."
Please, 
Your donation will help OIAC advocates for a democratic, secular and non-nuclear government in Iran. Founded on the respect for human rights, gender equality, religious and ethnic tolerance, as wells as social, economic justice, and security for America. Our goal is to organize Iranian-American communities in the United States to promote these values.
Thank You,