Free Iran Rally
OIAC
Please RSVP now!
Organization of Iranian-American Communities-US (OIAC), the largest, most active grass root body of Iranian Diaspora in the United States, and other peace seeking Iranians and Americans NGOs, invites all concerned citizens to join the supporters to the "Free Iran Rally", scheduled for Wednesday, September 20, 2017 outside the United Nations Headquarters in New York City.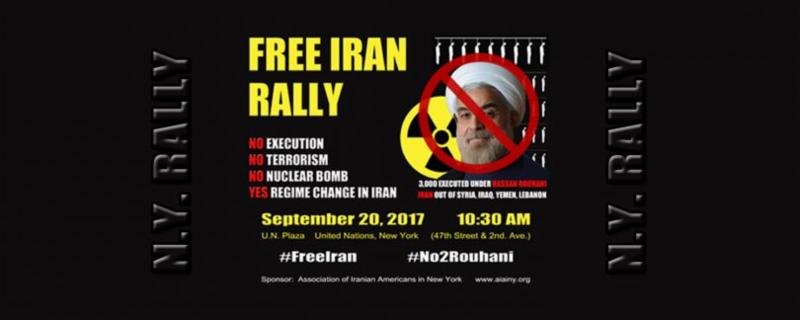 Iran- Human Rights (Women, Minorities, Ethnics)
The Iran Revolution: The Fight for Democracy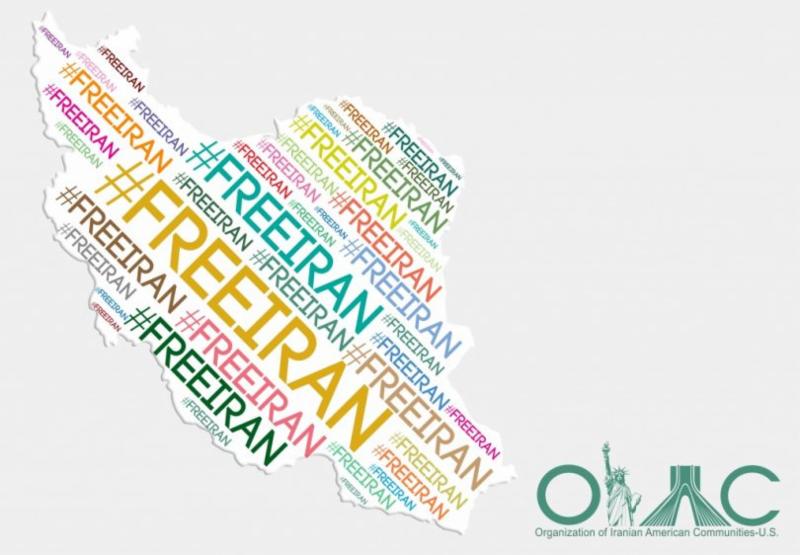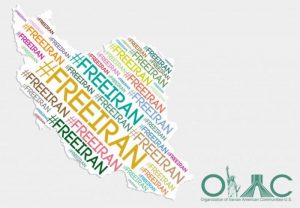 OIAC
The Iranian Revolution was a struggle over who would have the central power in Iran: a democratic institution of government, or the country's religious leaders. It was in response to previous violence, power grabbing, and repression of the voices of the people, and was an earnest attempt to step away from the country's violent political power plays for a peaceful democratic institution. At least, while an oversimplification of the conflict, this is a summary of the powers that were at play.
Let's take a closer look at how Islam and democracy came to be in such conflict in Iran's leadership, and how that's continued to have an impact on the Iranian community.
A Hopeful Beginning The Iranian Revolution was performed with the intention getting rid of oppressive regimes and instating a government truly by and for the people. Two important figures in the early time of the Iranian Revolution were Ayatollah Khomeini and eventual first president Abolhassan Bani-Sadr. Bani-Sadr's pro-democracy slogans teamed up with the religious authority that Khomeini had as an ayatollah to garner respect and authority among the ordinary Iranian people.
UNSG REPORT ON IRAN'S 1988 MASSACRE OF POLITICAL PRISONERS



OIAC
The United Nations Secretary General, Antonio Gutteres has submitted to the General Assembly the annual report of the Special Rapporteur on the situation of human rights in the Islamic Republic of Iran. This is the first time the U.N. report is addressing the Iran's 1988 Massacre of Political Prisoners, especially since last year's revelation that generated shockwaves across Iran by Hassan-Ali Montazeri, the heir to the first supreme leader, and subsequent admission by some of the senior official in President Rouhani's cabinet, including the Justice Minister.
This is a significant first step in holding the perpetrators of crime against humanity accountable for executions of over 30,000 political prisoners in the summer of 1988 in a worldwide tribunal when a new regime that is truly representative of Iranian people takes charge.The situation of human rights in the Islamic Republic of Iran document is 23 pages. The relevant text regarding the 1988 massacre is documented in the following pages' sections that are highlighted:
Prisoner Hanged in Public While Crowd Watched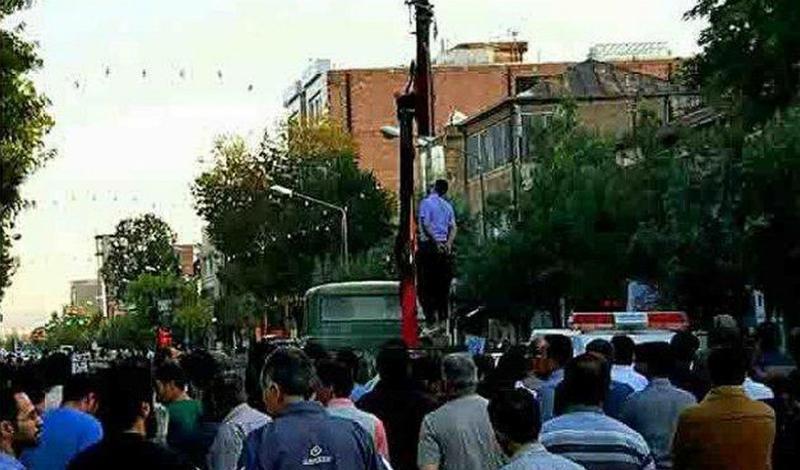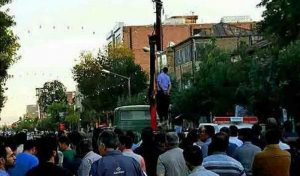 Iran Human Rights
A prisoner was hanged in public in the West Azerbaijan province while a crowd of people watched.
Iran Human Rights (SEPT 14 2017): A prisoner was hanged in public in Salmas County (West Azerbaijan) in front of a crowd of people. According to a report by the state-run news agency, Javan, the public execution was carried out on the morning of Thursday September 14. This report did not identify the prisoner's name, but the Center for Democracy and Human Rights of Kurdistan has identified the prisoner as Davoud Hajizadeh.
The research of Iran Human Rights shows 33 people were hanged in public in Iran in 2016; and an audience of hundreds of people, including children, were present for most of these hangings. Human rights activists and informed membes of civil society have always severely criticized this issue.
Another Prisoner Hanged in Public on Murder Charges in Kerman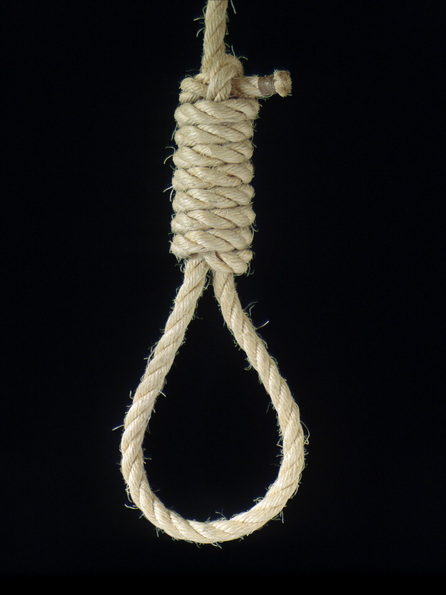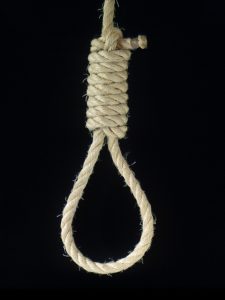 Iran Human Rights
A prisoner who was only identified by his initials was hanged in public in the province of Kerman.
Iran Human Rights (SEPT 14 2017): A prisoner was hanged in public in the city of Anbarabad (Kerman province) on murder charges. According to a report by the state-run news agency, MIzan, a prisoner identified as "R.Kh" was hanged on the morning of Tuesday September 12 in the city of Anbarabad.
On the same day, another prisoner was hanged in public in the province of Kermanshah.
The research of Iran Human Rights shows 33 people were hanged in public in Iran in 2016; and an audience of hundreds of people, including children, were present for most of these hangings. Human rights activists and informed membes of civil society have always severely criticized this issue.
Intelligence Ministry Arrests Woman For Asking About Brother and Infant Niece's Disappearance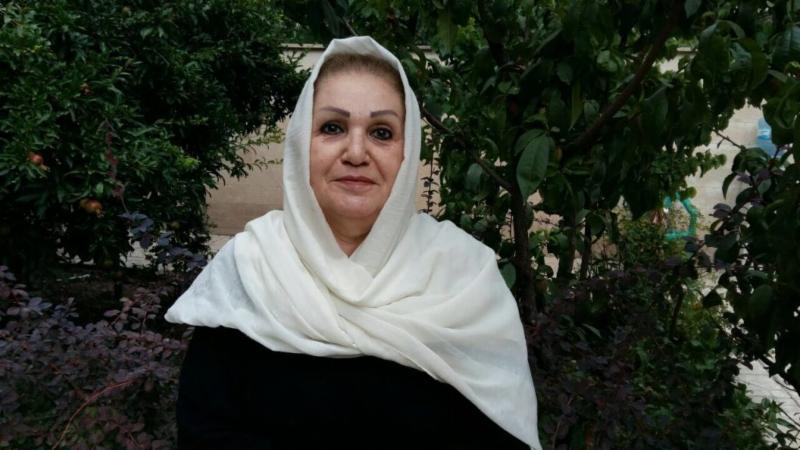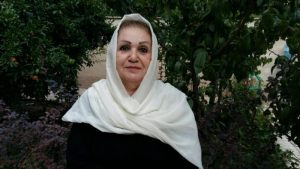 Center for Human Rights In Iran
Raheleh Rahemipour has been arrested by the Intelligence Ministry in Iran for refusing to give up her search for answers about her missing brother and infant niece, whom Rahemipour says disappeared after the baby was born in Evin Prison in 1984.
Rahemipour was detained at her home in Tehran on September 10, 2017, and transferred to Evin Prison, a source close to the family told the Center for Human Rights in Iran (CHRI).
"At sundown, two agents, a man and a woman, introduced themselves as agents of the Intelligence Ministry and entered the house with a judicial warrant and carried out a search," said the source, who spoke on condition of anonymity. "They confiscated a stack of documents, two mobile phones and her laptop and took her away without answering why."
Iran: Free Unjustly Held Journalists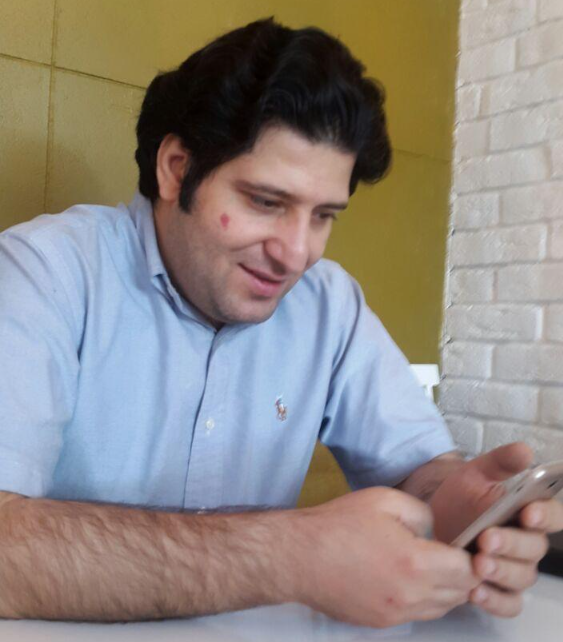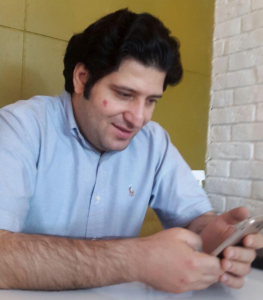 Human Rights Watch
(Beirut) – Two Iranian journalists arrested in Tehran in August 2017 remain detained without formal charges, Human Rights Watch said today. The authorities should immediately release them or charge them with recognizable criminal offenses and ensure them fair trials.
Authorities from the Judiciary Intelligence Agency arrested Sasan Aghaei, 34, deputy editor of the reformist daily Etemad, at his office in Tehran on August 13. On August 22, authorities also arrested Yaghma Fashkhami, a journalist for the Didban Iran website, at his office in Tehran. Both had been arbitrarily detained previously, in violation of their rights to freedom of speech.
"Iran's judiciary and intelligence agencies have a longstanding pattern of prosecuting journalists on dubious national security charges," said Sarah Leah Whitson, Middle East director at Human Rights Watch. "The latest journalists to be arrested have not been accused of doing anything beyond exercising their right to free speech, and should be freed immediately."
Iran- Terrorism Activities (Middle-East)
The Evolving Relationship Between Iran and the U.S.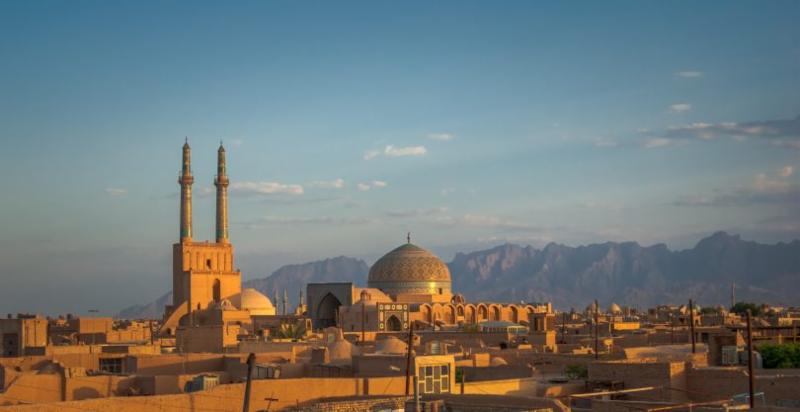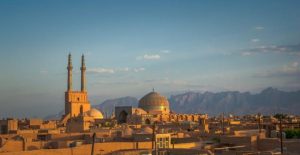 OIAC
In the 20th and 21st centuries, few countries have had a relationship as complex, turbulent, and globally significant as the one between Iran and the United States. Here are some major events that have shaped the course of both countries' histories and their reputations on the world's stage.
Hostage Crisis
Iran had always been a strategically and geographically important country. Some of the most significant interactions between the U.S. and Iran occurred as the U.S. attempted to leverage the relationship to thwart Russian ambitions. When tensions between the U.S. and the Soviet Union reached extreme levels during the Cold War, Iran served as a buffer between the Soviet block and allies of the U.S. in the Middle East, including Israel, and the valuable oil in the Persian Gulf. As a result, the U.S. began to support efforts to keep Iran stable and independent, providing funds to the shah (leader of Iran).
Reputational repair: Iran tries to capitalise on Myanmar's Rohingya crisis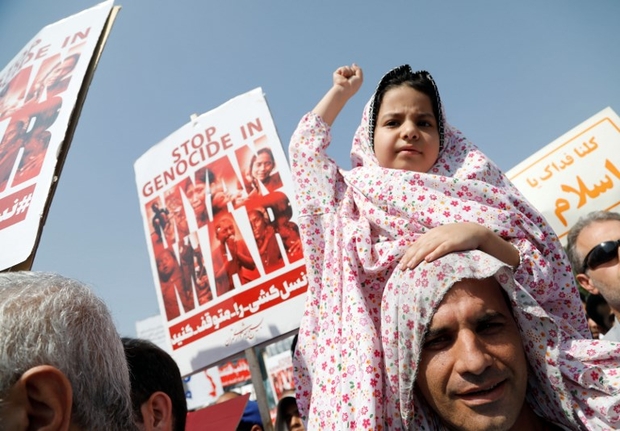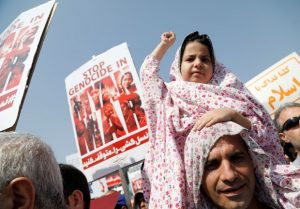 Middle East eye
Iranian leaders have been surprisingly vocal about the crisis in Myanmar. By reasserting its pan-Islamic credentials, the Islamic Republic hopes to overcome the sectarian mood generated by the Syrian conflict.
The Iranian leader, Ayatollah Seyed Ali Khamenei, made a strikingly strong statement on the Rohingya crisis in Myanmar this week, berating "hypocritical" (presumably Western) governments for their double standards on human rights. Addressing a gathering of clerical students, Khamenei on Tuesday urged Muslim countries to apply pressure on the Myanmar government, which according to Khamenei is headed by a "ruthless woman"., Khamenei stopped short of supporting military action, an implicit swipe at Mohsen Rezai, a former commander of the Islamic Revolutionary Guards Corps (IRGC) in the 1980s and 1990s, who has proposed the creation of an Islamic military coalition to help the embattled Rohingya.
US Military Readying a More Aggressive Approach Against Iran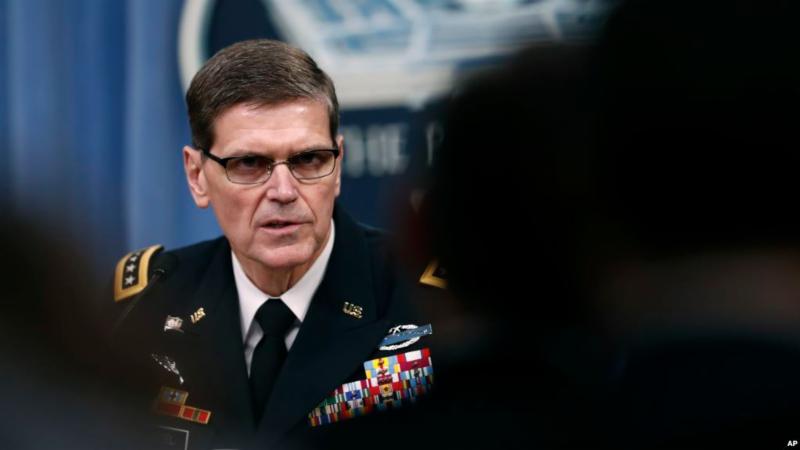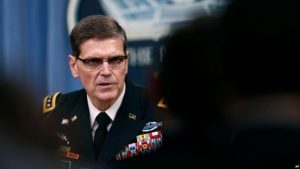 Voice Of America-VOA
WASHINGTON –
The United States is looking to counter Iranian influence in the Middle East with a more aggressive approach in cyberspace. "They operate almost entirely in what we refer to as the gray zone, that space between normal international competition and armed conflict," the commander of U.S. Central Command, General Joseph Votel, said Wednesday in Washington, calling it "an area ripe for cyberspace operations."
"We at CENTCOM are examining ways to compete in the gray zone," he said. "Integrating cyberspace operations as part of a holistic approach is clearly a critical part of that."
Bashar al-Asad thanks Iran's stance against terrorism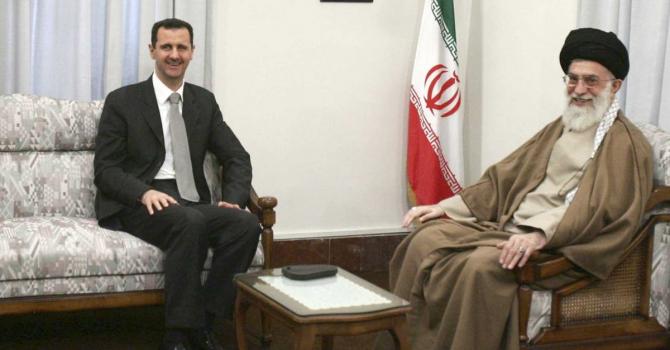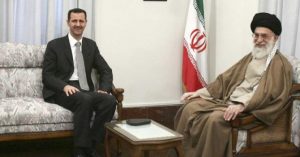 Mehr- Iran's news Agency
TEHRAN, Sep. 14 (MNA) – In a letter to Iran's Supreme Leader, Syria's President Bashar al-Assad thanked Iran's support to fight against terrorism and break Deir ez-Zor's siege.
According to Syria's Embassy in Tehran, in a letter addressed to Iran's Supreme Leader Ayatollah Seyyed Ali Khamenei, Bashar al-Assad congratulated him on the strategic achievements of Syrian army and breaking of Deir ez-Zor's siege and expressed his gratitude toward Iran for cooperating with this country to stand against terrorism.
In his letter he wanted to share this victory with the people of Iran who shed their blood in the war against terrorists. Bashar al-Assad was deeply grateful of Iran for its stance against horrendous crimes and terrorism and for the country's assistance in freeing Syria from the terrorists.
Iran- Nuclear Activities
Ups and Downs in the Iran-U.S. Relationship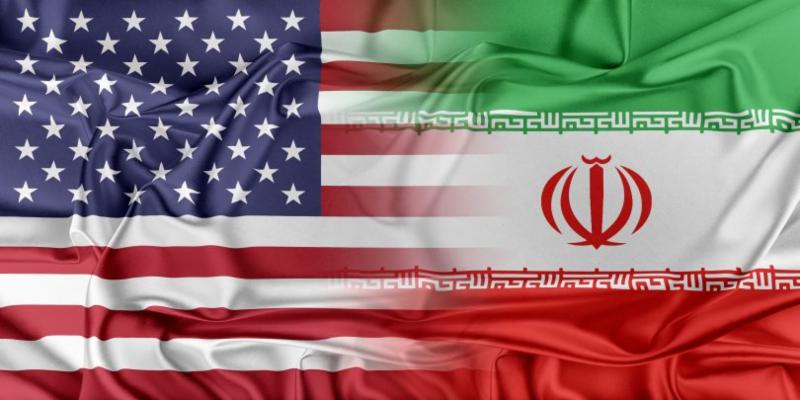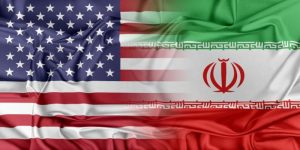 OIAC
The United States and Iran do not have direct diplomatic relations, and understandably so. The two countries have been at odds for decades, and it's a situation that does not improve. Much of Iran's history has been shaped by the U.S.'s supports for the Shah. Although there was a period of strong American-Iranian relations, most of the history has been met with contention, mistrust, and violence.
The Era of the Shah
Ever since the ousting of Prime Minister Mohammad Mosaddegh in 1953, there have been other instances where the U.S. has funded attempts to control Iran and its oil. The Nixon administration cemented a strong relationship with Iran. However, U.S. President Jimmy Carter denounced the authoritarian regime set forth by the Shah, Mohammed Reza Pahlavi, and urged the Shah to release some of political prisoners.
The Revolution
The overthrowing of the Shah, and his replacement with Khomeini, marked a massive shift in the relationship between Iran and the U.S., particularly with the takeover of the U.S. Embassy in Tehran that began a hostage crisis which lasted 444 days. And the subsequent conflict with Iraq presented an opportunity for the U.S. to increase it's presence in the region again.
Where Do Iranian-American Relations Currently Stand?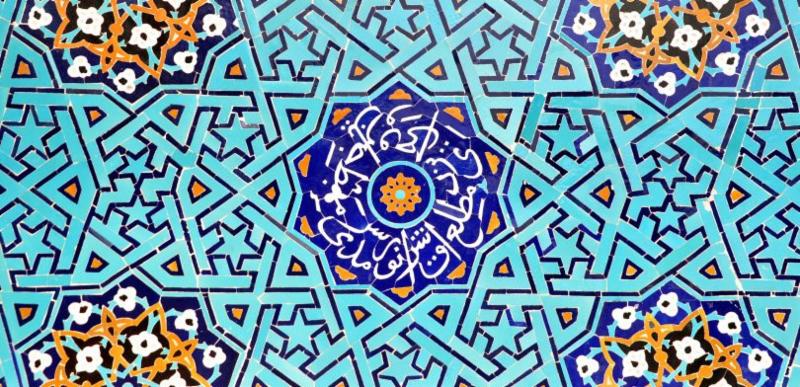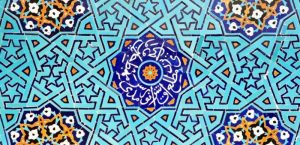 OIAC
For more than 60 years now, Iran and U.S. relations have been shaky. There have been many instances of foreign powers like the United States forcing their will upon Iran. One significant event was the CIA's self-confessed involvement in the 1953 coup of Prime Minister Mohammad Mosaddegh, along with British intelligence. This brought along the establishment of a Shah, which lead to an authoritarian regime. This was all done in an attempt to gain control over Iran's oil industry. Nowadays, diplomatic relations are still strained, and tensions are running high.
Trump Administration
The new U.S. President, among his other controversial actions, issued an executive order that limited entry of refugees from 7 countries, including Iran. This was met with many protests and legal battles by some U.S. states and Homeland Security. He has also challenged Iran's compliance with the JCPOA, which suggests intentions of checking the military sites.
U.S. Extends Some Iran Sanctions Relief Under Nuclear Deal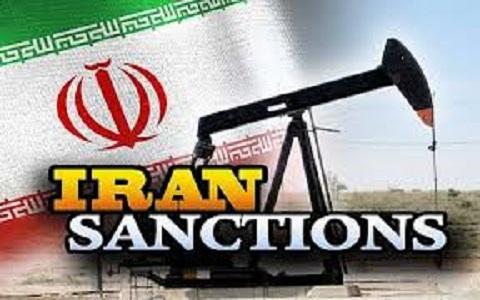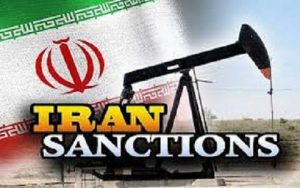 The New York Times
WASHINGTON – The United States on Thursday extended some sanctions relief for Iran under the 2015 nuclear deal but said it has yet to decide whether to preserve the deal itself, the State Department said.
President Donald Trump, who must make a decision by mid-October that could undermine the agreement, said Iran is violating "the spirit" of the 2015 deal under which Iran got sanctions relief in return for curbing its nuclear program.
In a sign of Trump's desire to put pressure on Iran, which denies violating the deal, the U.S. Treasury announced new cyber-related and other sanctions on seven Iranian individuals, two Iranian entities and two Ukraine-based entities."We are not going to stand for what they are doing," Trump told reporters on Air Force One. But he stopped short of saying whether he will refuse to recertify the agreement.
Tensions surface between UK and US over Iran nuclear deal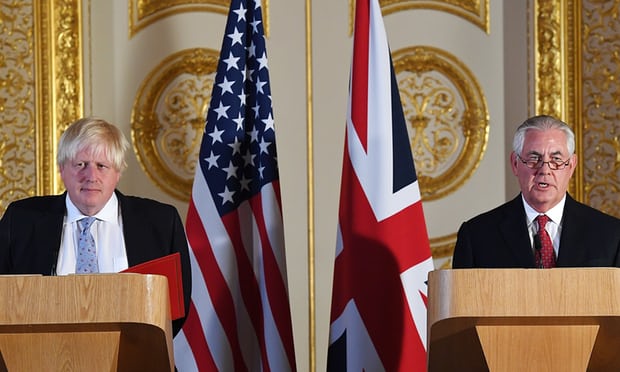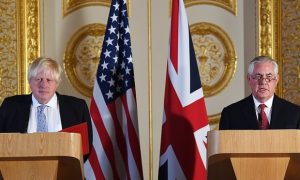 The Guardian
But Boris Johnson and Rex Tillerson unite in urging Myanmar's Aung San Suu Kyi to speak out against massacre of Rohingya.
Tensions between the US and UK over whether to tear up the Iran nuclear deal were exposed on Thursday when the secretary of state, Rex Tillerson, said the US viewed Iran as being in default of the deal's expectations but the British foreign secretary, Boris Johnson, urged the world to have faith in its potential to create a more open Iran. Tillerson repeatedly emphasised that the US decision about whether to end the agreement – signed in 2015 – will be based on a wider assessment of Iranian behaviour, including in Yemen and Syria, and not just on whether Tehran is complying with the strict terms of the deal.
Donald Trump resumed his attacks on the agreement on Thursday, calling it "one of the worst deals I've ever seen".
U.S. Sanctions 11 People and Companies for Iranian Activities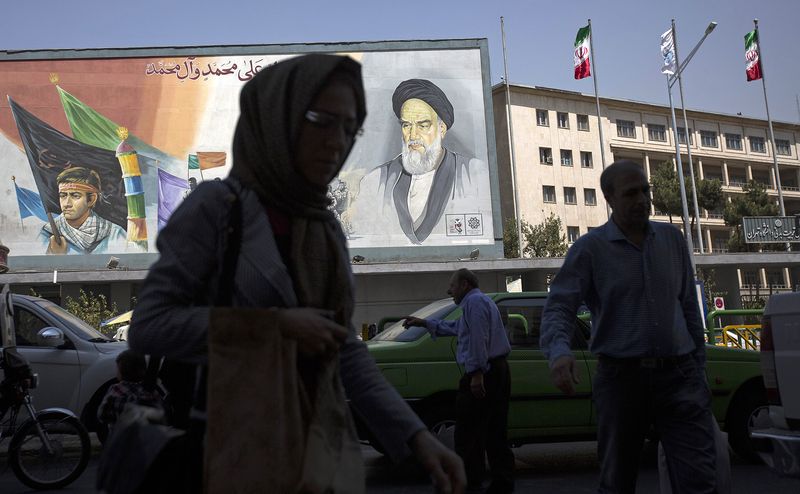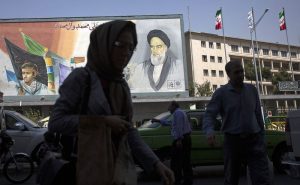 Bloomberg
The U.S. Treasury Department imposed financial sanctions Thursday against 11 entities and people for supporting Iranian activity the Trump administration considers hostile, including cyber-attacks against U.S. financial institutions.
"Treasury will continue to take strong actions to counter Iran's provocations, including support for the IRGC-Qods Force and terrorist extremists, the ongoing campaign of violence in Syria, and cyber-attacks meant to destabilize the U.S. financial system," Treasury Secretary Steven Mnuchin said in a statement.
The sanctions target Sadid Caran Saba Engineering, an Iranian company also known as SABA, for providing support for Iran's Islamic Revolutionary Guard Corps' ballistic missile program and Ukrainian-based Khors Aircompany and Dart Airlines for helping Iran's Caspian Air and Iraq's Al-Naser Airlines procure U.S.-origin aircraft, according to the Treasury statement.
TILLERSON, MATTIS AND MCMASTER PRESENT TRUMP WITH PLAN TO STOP IRANIAN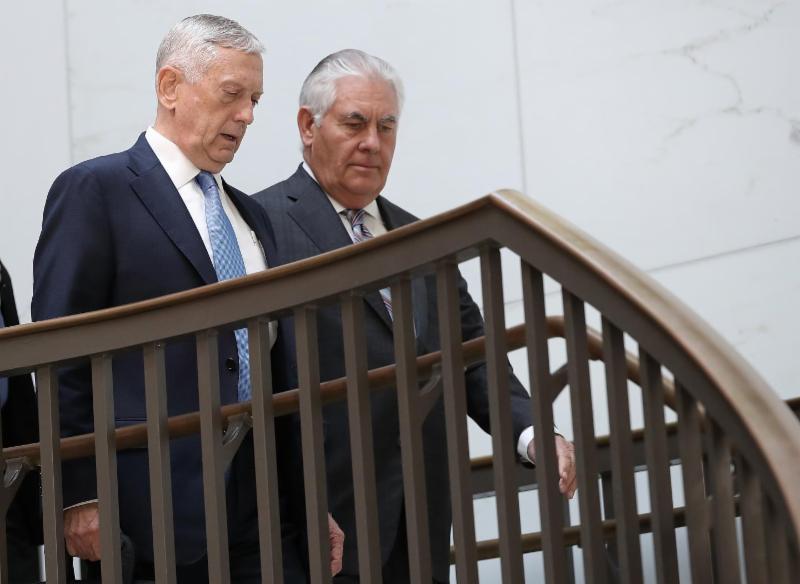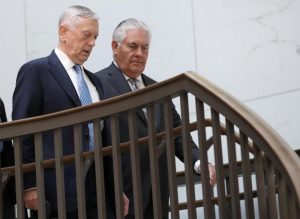 AGGRESSION
News Week
President Donald Trump's top security and foreign policy officials have presented him with a plan to allow a more forceful response to Iranian aggression at home and abroad in the Middle East, Reuters reported on Tuesday.
The proposal was given to Trump by his defense secretary, Jim Mattis, secretary of state, Rex Tillerson, and national security adviser, H. R. McMaster, six current and former U.S. officials told the news agency.
Trump is considering the draft strategy, and it could be announced by the end of September.
It would be aimed at curtailing Iran's ballistic missile program, as well as at hampering Iran's funding of Shiite proxy groups in the Middle East, including the Lebanese militant group Hezbollah, the Houthi rebels in Yemen and militias in Iraq that support the Shiite-majority government. The sources said the strategy would also extend to Iranian deliveries to Sunni militant group Hamas, which rules the Gaza Strip and accepts Iranian financial and military aid to enhance its capability to strike Israel, with which it has fought three wars since 2008.
Please, 
Your donation will help OIAC advocates for a democratic, secular and non-nuclear government in Iran. Founded on the respect for human rights, gender equality, religious and ethnic tolerance, as wells as social, economic justice, and security for America. Our goal is to organize Iranian-American communities in the United States to promote these values.
Thank You,