Iranian Americans in NY, members of OIAC network, sponsors #No2Rouhani Rally 9/20.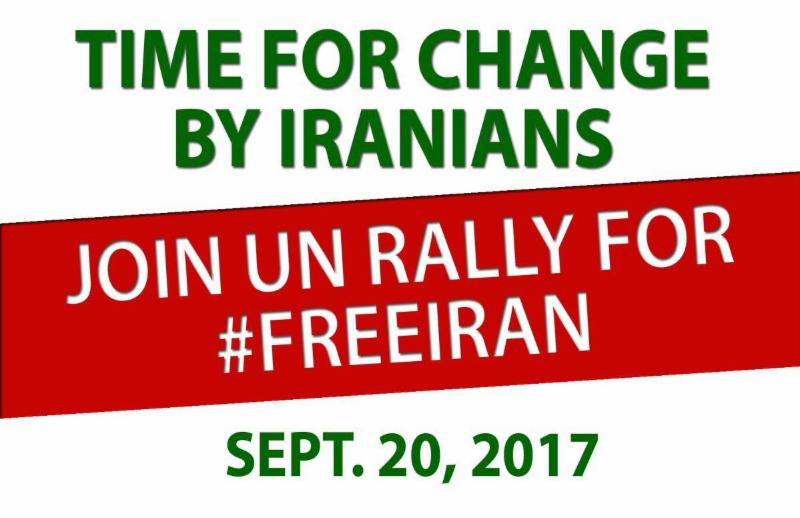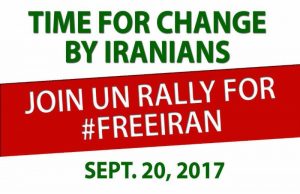 OIAC
Iran- Human Rights (Women, Minorities, Ethnics)
Iran: Mass hunger strike by political prisoners in protest at inhumane conditions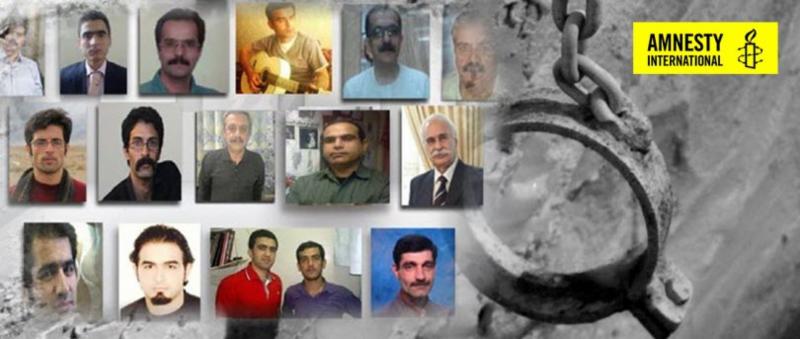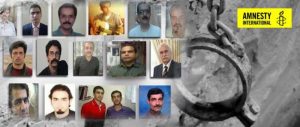 OIAC
More than a dozen political prisoners, including prisoners of conscience, have gone on hunger strike in protest at the cruel, inhuman and degrading conditions they have been forced to endure at a maximum-security prison in Karaj, Alborz province, Amnesty International said today.
Political prisoners at Raja'i Shahr prison were recently transferred to a newly opened area where conditions have been described as suffocating. They are held in cells with windows covered by metal sheets, and deprived of access to clean drinking water, food and sufficient beds. They are also barred from having in-person family visits and denied access to telephones, which are usually available in other parts of the prison.
Young Prisoner Hanged in Public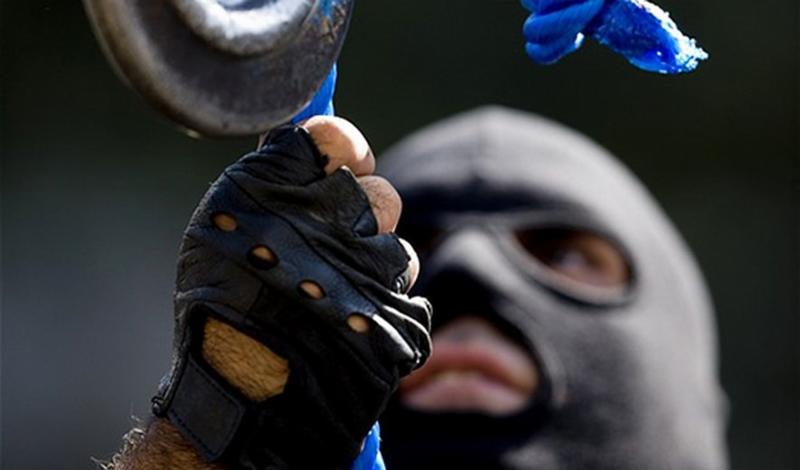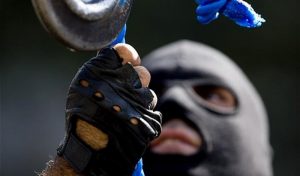 Iran Human Rights
A prisoner in his mid twenties was hanged in public in Isfahan on murder and rape charges.
Iran Human Rights (AUG 22 2017): On the morning of Monday August 21, a young prisoner was hanged in public on murder and rape charges. The execution was carried out in the city of Nasrabad in Isfahan on the morning of Monday August 21. According a report by the state-run news agency, IMNA, the prisoner – which the report does not mention his name – was arrested on January 3, 2017 at the age of 25 for the charge of raping and murdering a 15-year-old teenage girl.
Iran: Twitter Poses a National Security Risk
OIAC
Twitter is blocked in Iran because it poses a risk to national security, not because it threatens the morals or culture of the country, according to the newly appointed Iranian Minister of Information Technology and Communication (ITC), Mohammad Javad Azari Jahromi.
Jahromi, 36, the youngest member of Rouhani's new cabinet, also said: "ITC has not been behind filtering Twitter, therefore it is not up to the ministry to unblock it. It is not right to say that we can end filtering Twitter since the entity behind the decision has done it for [its own] considerations."
This statement does not really make sense of course. Twitter is blocked in Iran because it threatens national security but at the same time the Regime is not blocking Twitter.
Chador in, hijab out: Iran VP's wardrobe draws criticism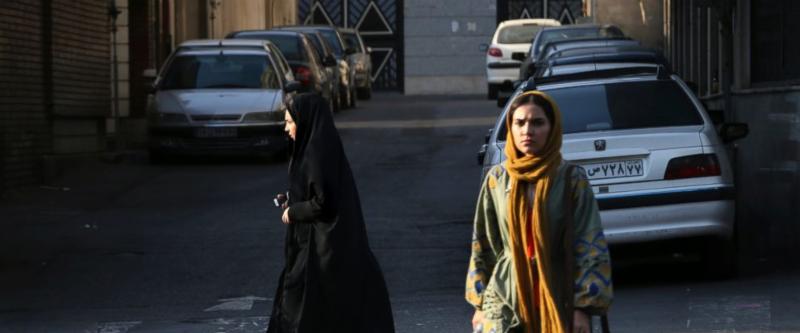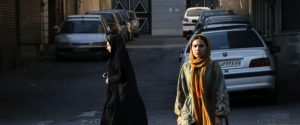 ABC News
Just a couple of weeks into her appointment, the new Iranian vice president's decision to abandon her fashion style for the all-encompassing black chador is raising questions among women in the Islamic Republic – especially after she said President Hassan Rouhanipersonally asked her to wear the traditional women's garment.
Although Laaya Joneidi typically used to wear a hijab – the headscarf that is mandated by law in today's Iran – and a long coat with pants, her switch to the more conservative chador serves as a political statement in and of itself in the Islamic Republic.
And coming after Rouhani failed to nominate any women to serve as ministers in his Cabinet, some are questioning the moderate cleric's campaign promise to bring more women into the government.
Tehran Prosecutor Calls Hunger Strikes "Threats" Amid Mass Strike at Rajaee Shahr Prison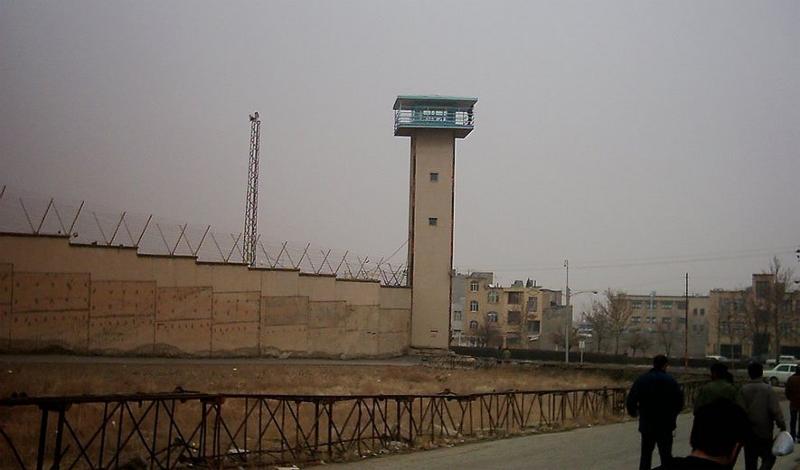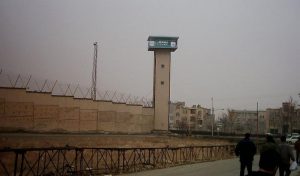 Center for Human Rights in Iran
Tehran Prosecutor Abbas Jafari Dowlatabadi has described hungers strikes undertaken by prisoners as "threats" that the judicial system will not "surrender to."
Dowlatabadi made the comments as more than a dozen political prisoners entered the third week of a mass hunger strike at Rajaee Shahr Prison in Karaj.
"To those prisoners who resort to hunger strikes and other actions, we say these methods have been defeated," said Dowlatabadi on August 23, 2017, at a conference in Tehran focused on reducing Iran's prison population. "The judicial system will not surrender to their threats."
"Prisoners must endure their punishment to the fullest," he added. "We will not be influenced by the prisoners' actions, such as hunger strikes."
Rouhani Cabinet Pick Linked to Mass Surveillance of 2009 Protesters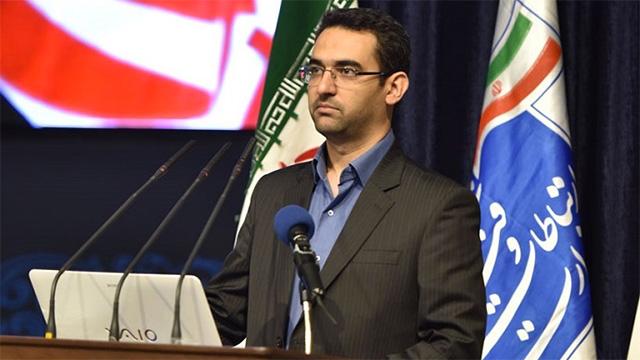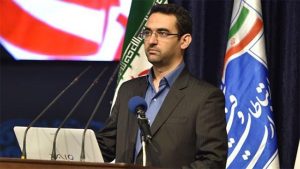 Center for Human Rights in Iran
August 16, 2017-President Hassan Rouhani's pick to head the telecommunications ministry should publicly address concerns over his direct involvement with surveillance operations during the state crackdown on the peaceful protests in 2009 and allegations that he personally interrogated activists at the time, said the Center for Human Rights in Iran (CHRI) in a statement today.
Rouhani's nomination of Mohammad Javad Azari Jahromi, who built parts of Iran's massive surveillance infrastructure while working in the Intelligence Ministry, to lead the Ministry of Information and Communications Technology (ICT) has led to concerns among civil rights activists that Jahromi could use his new position to expand already extensive online state spying operations on citizens.
Quote of the Week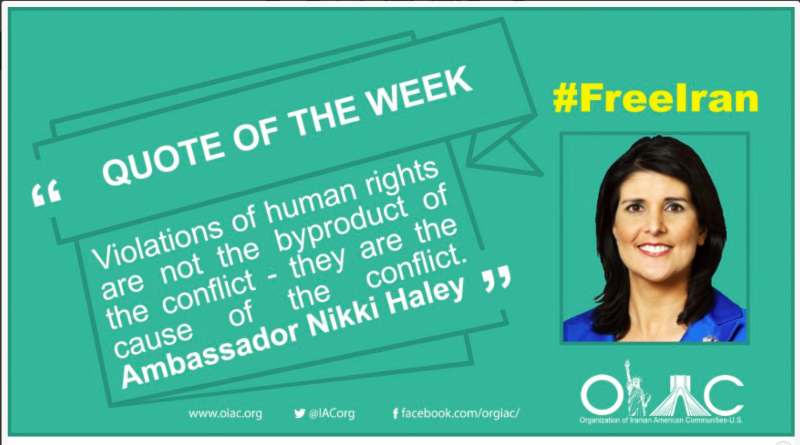 Iran- Terrorism Activities (Middle-East)
Former U.S. Ambassador to Turkey and Iraq: Iran is More Dangerous Than ISIS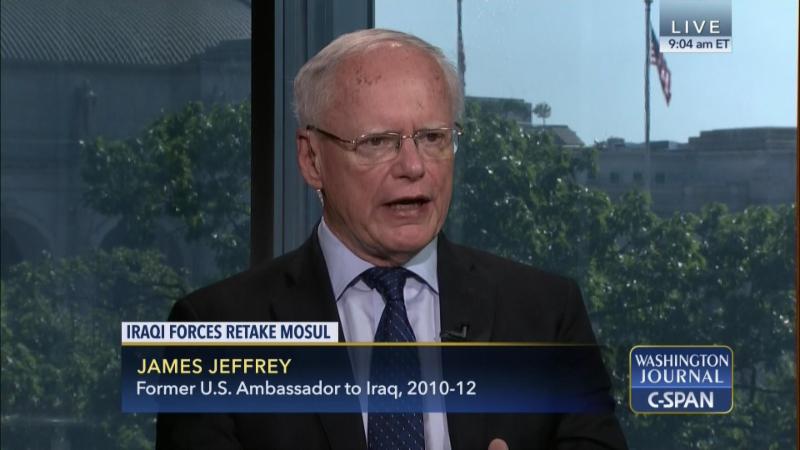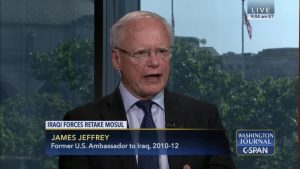 Huffington Post
Q: You call for the United States to use air and ground forces to create a "safe zone" in Syria. Explain the proposed plan.
A: It would be an area under the control of a combination of American, Turkish, local, and basically Sunni Arab forces from various population groups that we are in contact and I hope other members of the coalition. It would be along the entire border between the Kurdish areas and the Euphrates, around 25 kilometers deep. Though that's not deep, it would provide a refuge for people as well as serve to cut off ISIS' links to the outside world. It would also more explicitly show that the U.S. is willing to have a military presence on the ground with a coalition, to establish a limit to what Russia and the Syrian-Iranian coalition could do.
Hezbollah: Iran's Middle East Agent, Emissary and Hammer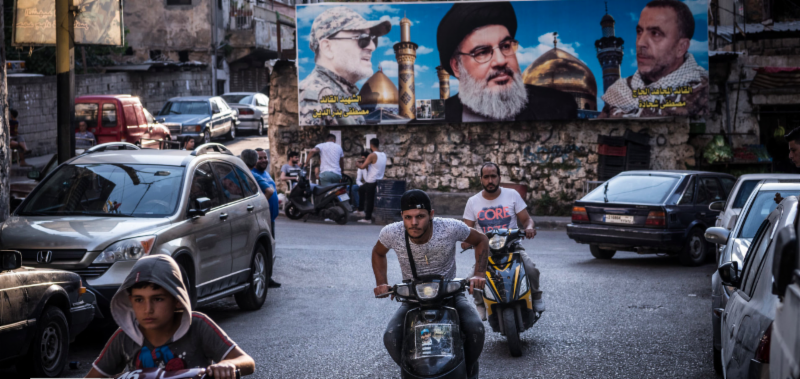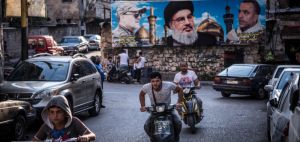 The New York Times
BEIRUT, Lebanon – For three decades, Hezbollah maintained a singular focus as a Lebanese military group fighting Israel. It built a network of bunkers and tunnels near Lebanon's southern border, trained thousands of committed fighters to battle Israel's army and built up an arsenal of rockets capable of striking far across the Jewish state.
But as the Middle East has changed, with conflicts often having nothing to do with Israel flaring up around the region, Hezbollah has changed, too.
It has rapidly expanded its realm of operations. It has sent legions of fighters to Syria. It has sent trainers to Iraq. It has backed rebels in Yemen. And it has helped organize a battalion of militants from Afghanistan that can fight almost anywhere.
Is this the beginning of a new era for Iraq without Iran?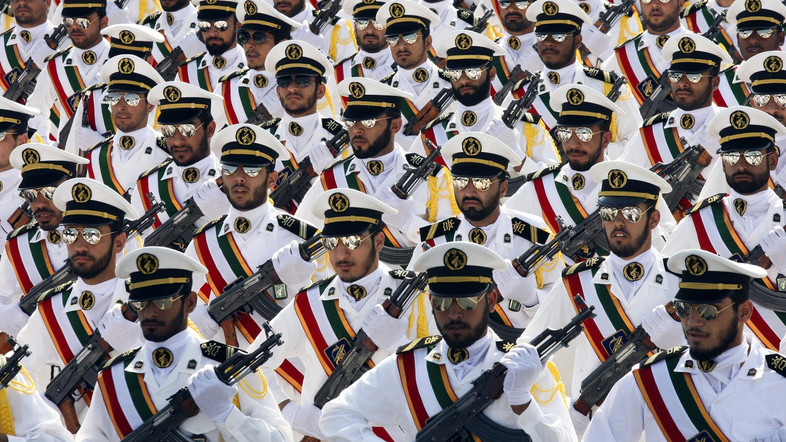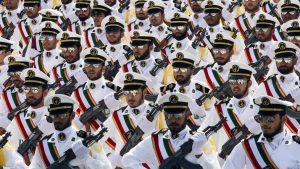 Al Arabiya
The military phase of the fight against ISIS is winding down after the liberation of Mosul, and the battle for the nearby town of Tal Afar is predicted to end soon. This has provided an opportunity for Iraq to begin distancing itself from the influence gained by Iran following the disastrous 2003 war, and returning to its true Arabic heritage.
Iraq was known as a melting pot where Arabs, Kurds and Turkmens lived alongside and in mixed societies for centuries. Prior to Iran gaining its disastrous sway across Mesopotamia, this was a land where the majority of Shiites lived and prospered with their Sunni, Christian, Yazidi and all other religious minority brothers.
Has not the time arrived for Iraq to regain its true position as part of the Arab world, and rid its soil of the meddling of Iran's clerics?
Iran: Rouhani's Corrupt Government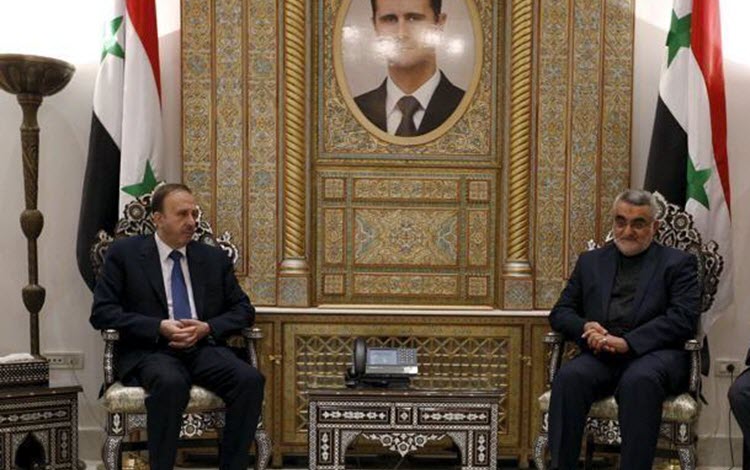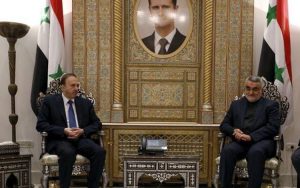 Iran News Update
Regime officials acknowledged the importance of intelligence with regards to the export of terrorism and Iran's warmongering in Iraq and Syria during the confirmation hearing for the Minister of Intelligence Mahmoud Alavi.
The chairman of the Committee on National Security and Foreign Policy, Alaeddin Boroujerdi, boasted that the events in Syria, Lebanon and Iraq show that Iran can "singly (…) challenge all the great powers of the world".
Another member of parliament from the Supreme Leader's faction, Aziz Akbarian, who has been a part of the IRGC for almost three decades, said that Iran must "conquer" its enemies abroad.
Iranian Leadership Holding the World to Ransom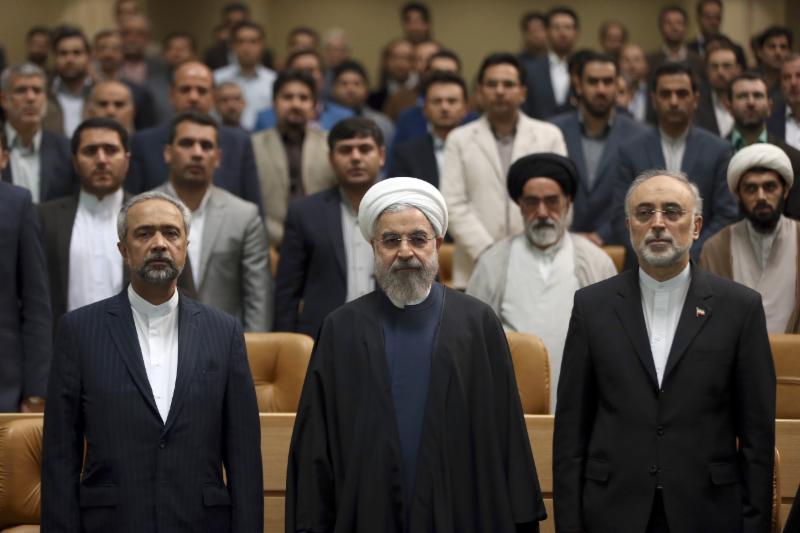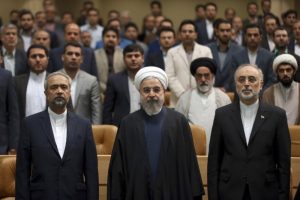 Vocal Europe
The White House has repeatedly claimed that the planeload of $400 million in Swiss Francs and Euros loaded on wooden pallets, was the first payment on a $1.7 billion debt arising from an abandoned arms deal dating back to the fall of the Shah in 1979 and in no way was related to the freeing of the US captives, although they have conceded that the payment provided helpful 'leverage' in the hostage deal. Pastor Saeed Abedini, one of the freed hostages, has told Western journalists that on the eve of their release they were held for hours in an airport near Tehran, awaiting the arrival of the plane from Switzerland bearing the $400 million. Their guards told them that if the plane did not arrive they would never leave Iran.
US Ambassador: Iran Is Illegally Supplying Arms to Hezbollah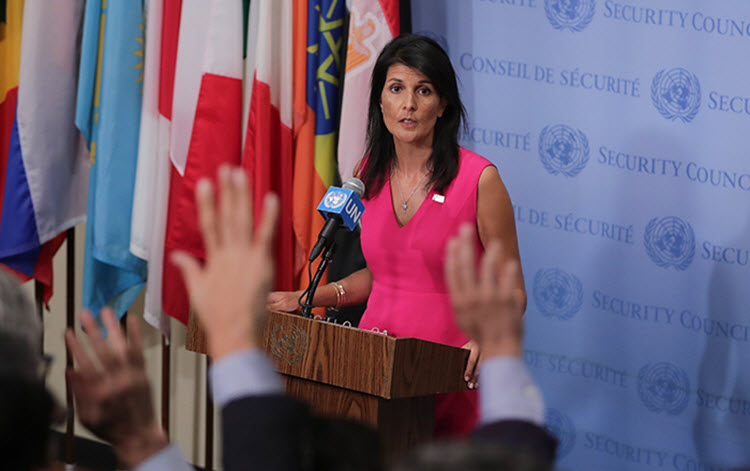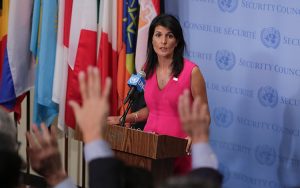 INU News
The United States Ambassador to the United Nations has accused the Iranian Regime of illegally smuggling weapons to the terrorist group Hezbollah in Lebanon and harshly criticized the UN peacekeeping commander there for turning a blind eye to the activity.
As the 10,500-member UN peacekeeping mission is up for renewal next week, Ambassador Nikki Haley has been pushing for a stronger mandate to stop the flow of weapons to Hezbollah in southern Lebanon, near to Israel, which has long complained of Hezbollah's military activities there.
She told the UN in New York on August 25: "Since 2006, there has been a massive flow of illegal weapons to Hezbollah, mostly smuggled in by Iran. They openly threaten Israel. Hezbollah is a terrorist organization that is very destabilizing to the region."
Qatar Risks More Saudi Ire by Returning Ambassador to Iran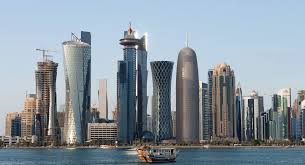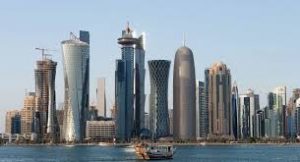 Iran News Update
Doha's move risks inflaming its diplomatic standoff with a Saudi-led bloc of Arab nations.Qatar said Thursday it is sending its ambassador back to Iran, a move that risks inflaming a diplomatic standoff between the tiny Gulf nation and a Saudi-led bloc of Arab neighbors just as the U.S. steps up attempts to heal the rift.
The move appeared aimed at signaling Qatar's displeasure with Saudi Arabia over the standoff, which began when Riyadh and three other nations severed ties with Doha in early June to protest its close…
Why Iran's leaders are lashing out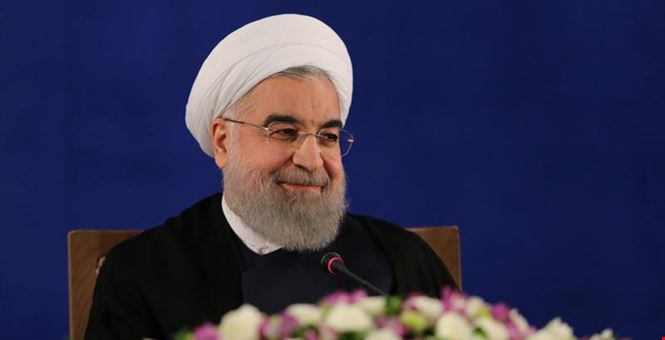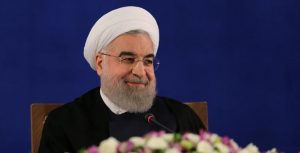 Washington Examiner
Iranian President Hassan Rouhani recently made the bold threat that Iran could restart its nuclear program in a matter of "hours" if it chose to. The remarks are the latest iteration of the Iranian regime's good cop, bad cop routine.
When discussing the actions of Iran in general and the presidency of Hassan Rouhani in particular, it would be apt to reply with Jean-Baptiste Alphonse Karr's famous epigram, "the more things change, the more they stay the same." In the case of Rouhani, there has been much talk of change, but the regime has conducted business as usual inside Iran.
France's Political and Economic Risk in Iran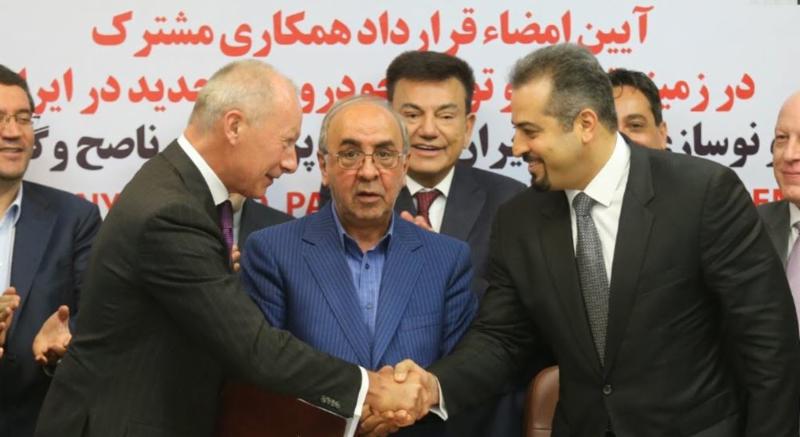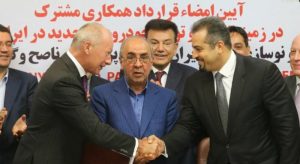 Iran News Update
The attractive trade table with Iran involves risks and obstacles that could cause damage.
After a lengthy negotiation, the Renault Group finalized a contract for a joint venture with Iranian carmakers on 7 August. According to the terms of the contract, Renault Group will hold 60% of the company shares, the Iranian state company IDRO (Industrial Development and Renovation Organization of Iran) will hold 20% and the remaining 20% will return to "Negin-Khodro" another apparently private company. The stated objective is to increase the production of different models of Renault vehicles in Iran to 150,000 units per year.
This contract is in addition to the long list of transactions between French companies and Iran in the period following the nuclear agreement (called the Joint Comprehensive Plan of Action or JCPOA) with the six world powers, concluded in July 2015. At that time, Hassan Rouhani, President of the Iranian executive branch, followed by Mohammad-Reza Ne'matzadeh, his Minister of Industry, Trade and Mines, went to Paris.
OIAC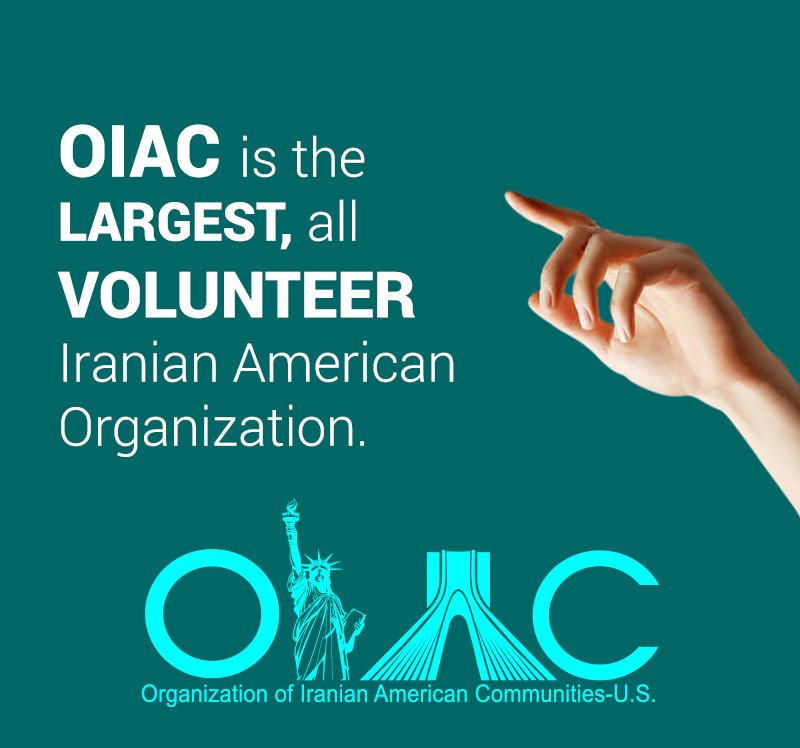 Iran- Nuclear Activities
Ambassador Haley Visits IAEA to Get Info on Iran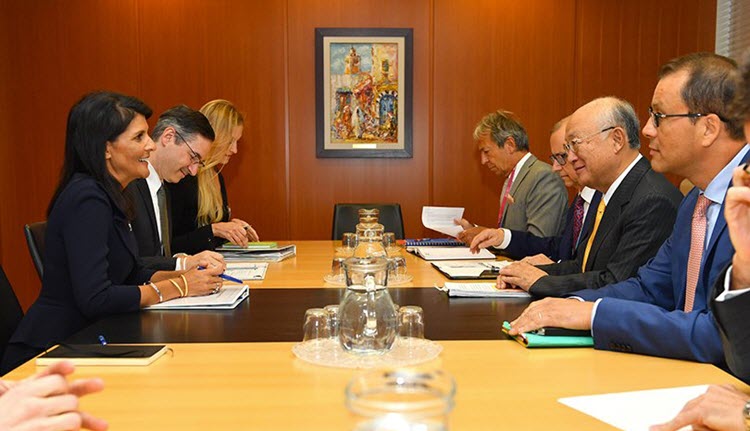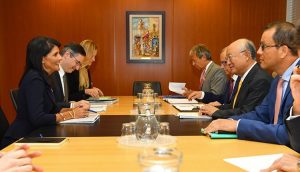 Iran News Update
On Wednesday, U.S. Ambassador to the United Nations Nikki Haley traveled overseas to Vienna and Austria, and arrived at the headquarters of the International Atomic Energy Agency (IAEA) on Wednesday. She is seeking to increase the Trump administration's understanding of Iran's compliance with the nuclear deal reached under President Obama, and to try and ratchet up pressure on Iran after its recent ballistic missile tests.
Trump railed against the agreement while still on the campaign trail, calling it "the worst deal ever negotiated." The nuclear deal, formally known as the JCPOA, lifted sanctions on Iran in exchange for a stop to its nuclear program. Still, Trump has allowed the deal to stay in place, but it seeking information to determine if Iran has violated its terms.
US Congress Demands Investigating Iran Air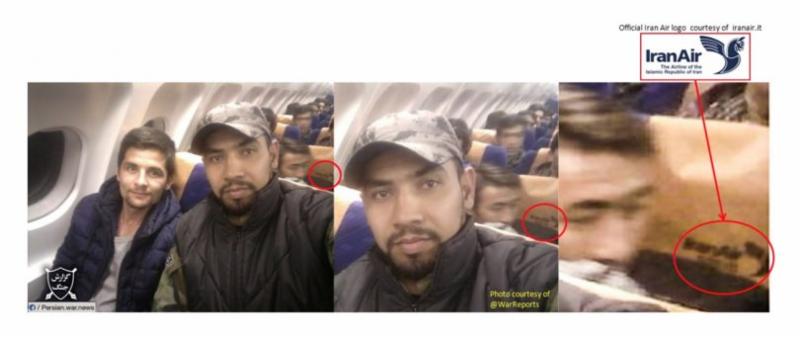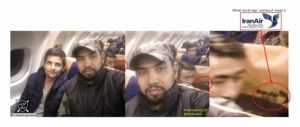 OIAC
New photographs obtained by Senior Congressional leaders show Iran shipping militant soldiers to Syria on commercial airline flights, Iran Air, a move that violates the landmark nuclear agreement (JCPOA) and has sparked calls from U.S. lawmakers for a formal investigation by the Trump administration.
The letter and the supporting documents was sent to the U.S. Secretary of Treasury by Congressmen Peter Roskam, Andy Barr, Lee Zeldin and Dave Reichert.
Nuclear inspectors should have access to Iran military bases: Haley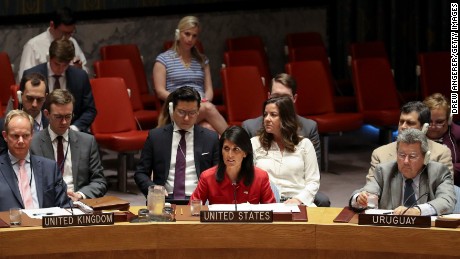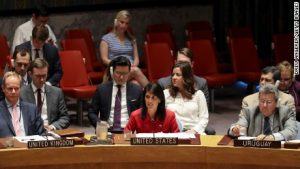 OIAC
U.S. Ambassador to the United Nations Nikki Haley on Friday pressed the International Atomic Energy Agency to seek access to Iranian military bases to ensure that they are not concealing activities banned by the 2015 nuclear deal.
"I have good confidence in the IAEA, but they are dealing with a country that has a clear history of lying and pursuing covert nuclear programs," Haley told a news conference after returning from a trip to the Vienna-based U.N. agency.
Apple, Citing U.S. Sanctions, Removes Popular Apps in Iran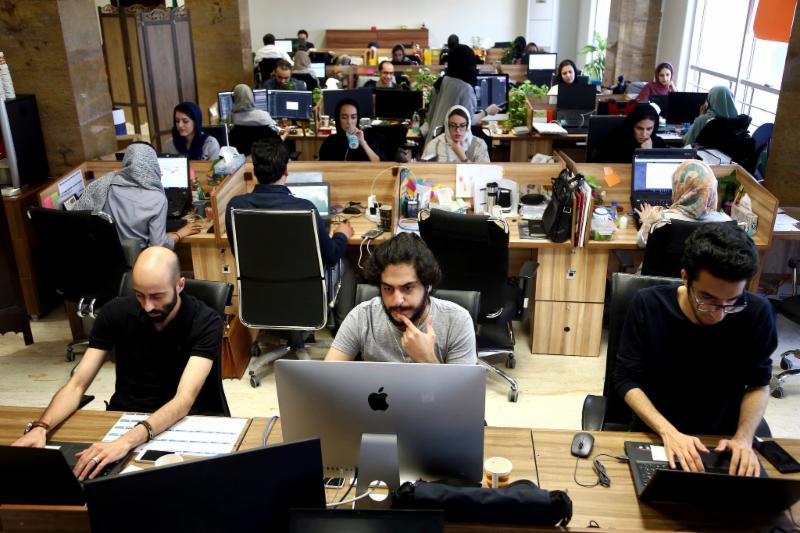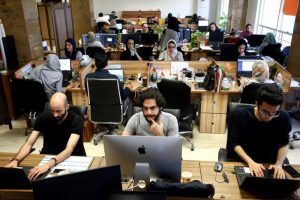 OIAC
TEHRAN – Officially, Apple has no presence in Iran. Because of American sanctions against the country, the company's iPhones are not legally available for sale here, and Apple does not offer a version of its App Store in the country. That has not stopped Iranians from snapping up millions of iPhones smuggled in from places like Dubai and Hong Kong. Nor has it kept Iranian app developers from creating thousands of apps for local users and offering them through App Stores outside Iran.
Please, 
Your donation will help OIAC advocates for a democratic, secular and non-nuclear government in Iran. Founded on the respect for human rights, gender equality, religious and ethnic tolerance, as wells as social, economic justice, and security for America. Our goal is to organize Iranian-American communities in the United States to promote these values.
Thank You,