Iranian Americans in NY, members of OIAC network, sponsors #No2Rouhani Rally 9/20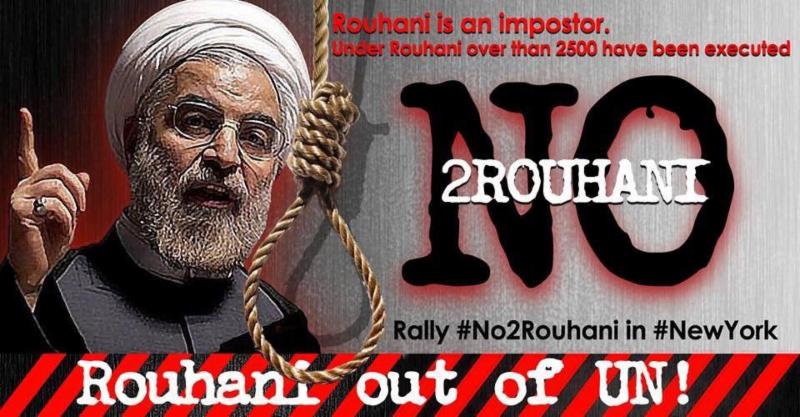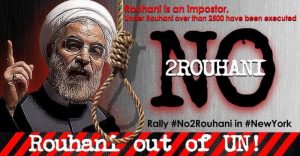 OIAC
Iran- Human Rights (Women, Minorities, Ethnics)
Iran vilifies human rights defenders as 'enemies of the state' 



OIAC
Amnesty International – Iran's judicial and security bodies have waged a vicious crackdown against human rights defenders since Hassan Rouhani became president in 2013, demonizing and imprisoning activists who dare to stand up for people's rights, Amnesty International said in a new report published today.
Caught in a web of repression: Iran's human rights defenders under attack details how scores of human rights activists – often labelled "foreign agents" and "traitors" by state media – have been prosecuted and jailed on spurious "national security" charges, dealing a crushing blow to hopes of human rights reform raised during President Hassan Rouhani's first election campaign. Some activists have been sentenced to more than 10 years behind bars for simple acts such as being in contact with the UN, EU or human rights organizations including Amnesty International.
Iran: At Least 12 Prisoners Executed on the Same Day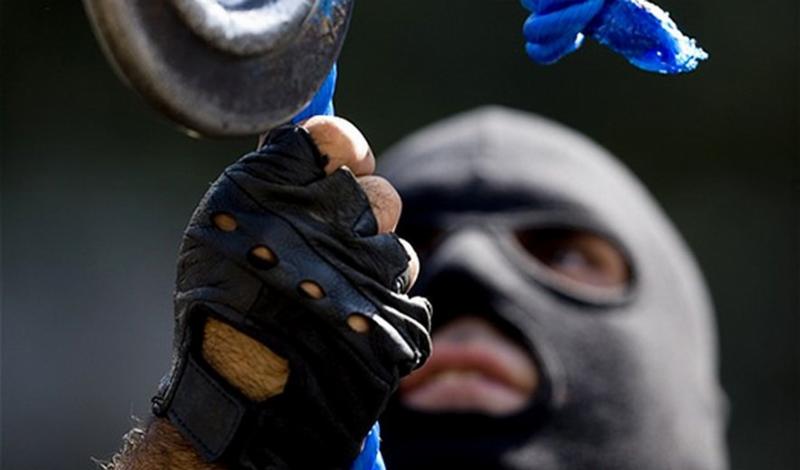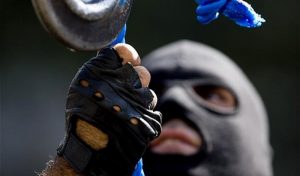 Iran Human Rights
The Iranian authorities executed at least twelve prisoners on the same day. At least eleven of the prisoners were sentenced to death on drug related charges.
Iran Human Rights (AUG 12 2017): At least eleven prisoners were reportedly hanged at Birjand Central Prison on drug related charges, and a prisoner was hanged at Babol's Mati Kola Prison on murder and rape charges.
According to a report by the human rights news agency, HRANA, on the morning of Thursday August 10, at least eleven prisoners were hanged at Birjand Central Prison on drug related charges.
Eight Prisoners Hanged in One Day in Iran's Rajai Shahr Prison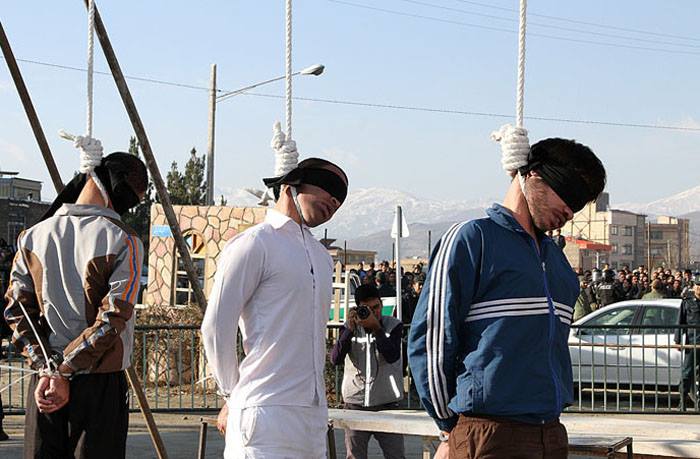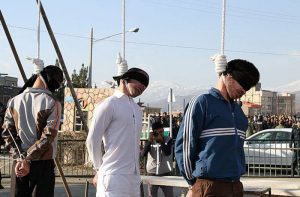 Iran Human Rights
Eight prisoners were hanged in one day in Rajai Shahr Prison while another prisoner at this prison is in imminent danger of execution. Iran Human Rights (AUG 17 2017): On Wednesday August 16, eight prisoners were reportedly hanged at Karaj's Rajai Shahr Prison on murder charges. Another prisoner was reportedly transferred to solitary confinement in preparation for his execution.
According to close sources, the names of five of the eight prisoners executed are: Mostafa Bashkouh, Rasoul Gol Mohammadi, Shahram Abadeh, Seyed Mohammad Seyed Abdollah, and Moharram Abdi. These prisoners were transferred to solitary confinement on Monday in preparation for their executions. A juvenile offender by the name of Mehdi Bahlouli was also transferred to solitary confinement, but he was reportedly returned to his cell after the complainant on his case file postponed his execution. Another prisoner by the name of Majid Rahimi was also transferred to solitary confinement, but he received a three-month postponement on his execution from the complainant on his case file.
Stop Child Marraiges in Iran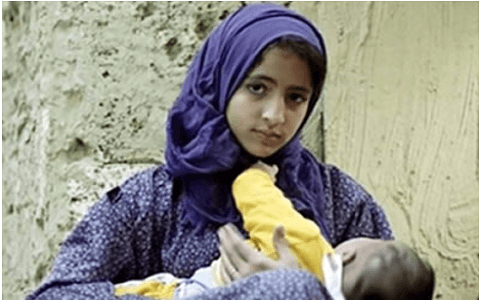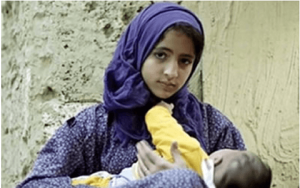 Iran Freedom
The latest unofficial numbers from Iran suggests that approximately 276, 000 underaged girls got married and 109,000 teenagers gave birth in Iran in the past year. To find confirmed statistics is proven to be very difficult indeed. A lot of families in the rural areas of Iran fails to report underage marriages or they alter the girl's age to avoid problems. One of the issues that are causing this rise in underage marriages is the rising poverty in Iran,
the parents are no longer capable to provide for their children and the only solution is to marry the girls off.The result of this trend is a rise in teenage mothers and complications during child birth, the complications are related to the fact that the girl is no more than an under developed child herself when she gives birth. According to Iranian law, a man can consummate the marriage if his «wife» is 9 years old. This is after western laws pedophilia and is the worst violation of a child's rights. We can refer to this as lost childhood, they are forced to become adults at the age of 9.
Iran Authorities Hang Juvenile Despite International Outcry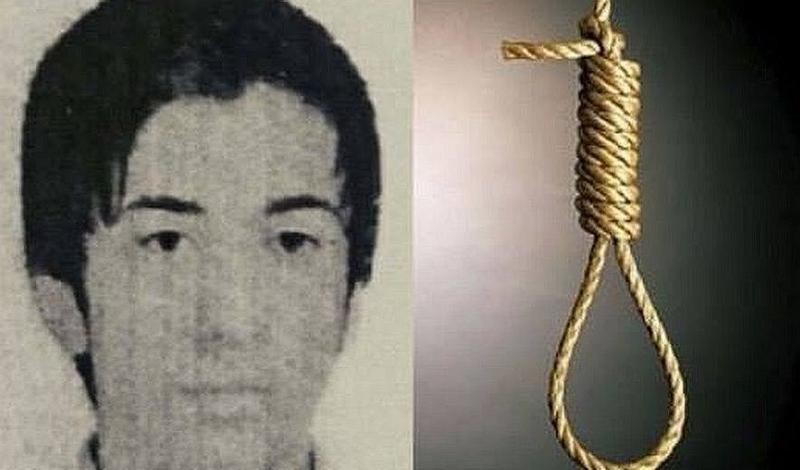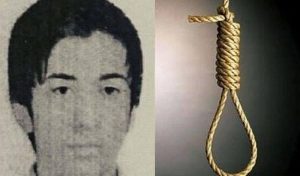 Iran Human Rights
Prisoner Alireza Tajiki, who was arrested at the age of 15 on rape and murder charges, was reportedly hanged at Shiraz's Adel Abad Prison.
According to close sources, the execution of Alireza Tajiki, 21, was carried out on Thursday August 10 despite the lack of investigation into the many disrepancies in his case file and the lack of due process. Moreover, Alireza was under the age of 18 at the time of his arrest and conviction. According to international conventions Iran is signatory of, the death penalty is prohibited for those who were under the age of 18 when the offense they were charged for was committed.
"The death penalty sentence for Alireza Tajiki is in violation of international conventions Iran is obliged to adhere to. We call on the international community to do all they can to stop Alireza's execution," said Mahmood Amiry-Moghaddam on the eve of Alireza's execution.
Iranian Prisoners Write Letter in Support of Fellow Political prisoners on Hunger Strike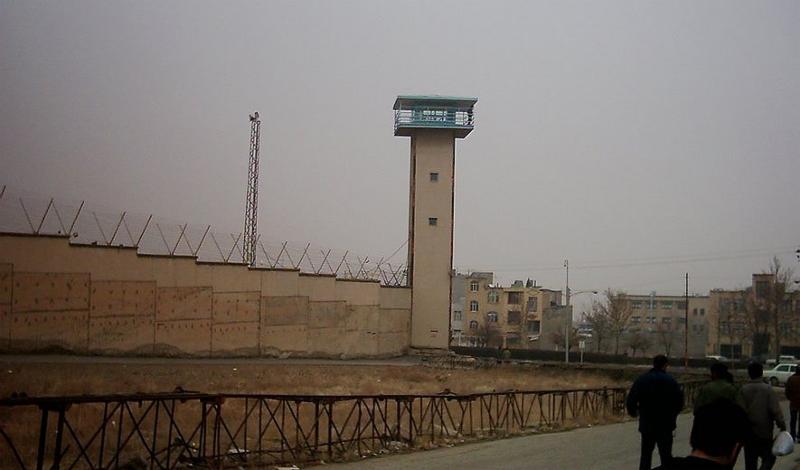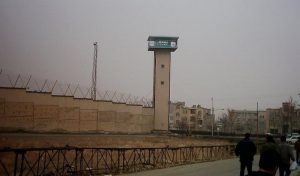 Iran Freedom
London, 19 Aug – In Ardebil prison, Northwest Iran, a group of political prisoners wrote a letter of support for the political prisoners who are on hunger strike in Gohardasht prison near Tehran. This letter urges the U.N. Special Rapporteur on Human Rights in Iran, as well as the U.N. High Commissioner for Human Rights, to take immediate action to save the lives of these prisoners.
Following an indefinite hunger strike, special guards raided Ward 4, Hall 12, and forced transfer of political prisoners and prisoners of conscience to Hall 10 after beating them, according to an article published by the National Council of Resistance of Iran (NCRI) on August 1st.
Labor Activist Forced to Stay Behind Bars Until December 2018 Despite Completing Sentence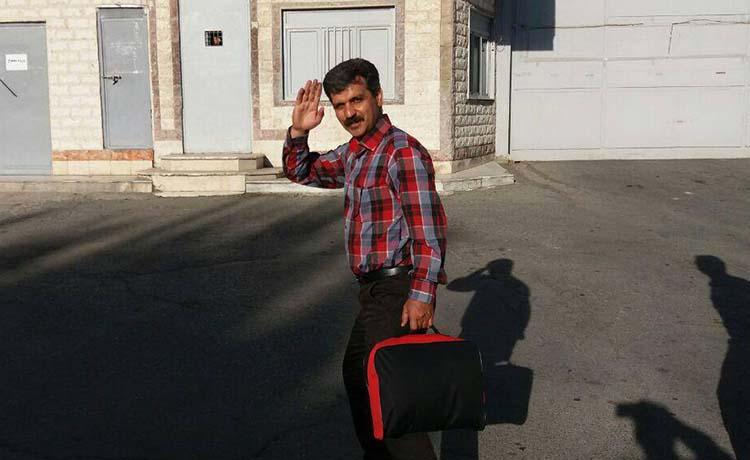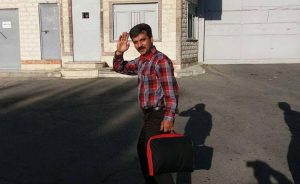 Center of Human Rights In Iran
To protest being returned to prison two years after he was released, prominent labor activist Reza Shahabi started a hunger strike on August 9, 2017, in Rajaee Shahr Prison in Karaj, 31 miles east of Tehran.
"The prosecutor had told Shahabi and his family that he only had to spend three more months in prison to cover the time he was free on medical leave," one of Shahabi's colleagues told the Center for Human Rights in Iran (CHRI) on condition of anonymity on August 17.
"But after he went back to prison he realized that the authorities were not only going to make him serve five months for the time he spent outside prison for medical treatment, but also enforce a previous one-year conviction. That means he has to stay in prison until December 2018," said the source.
Quote of the Week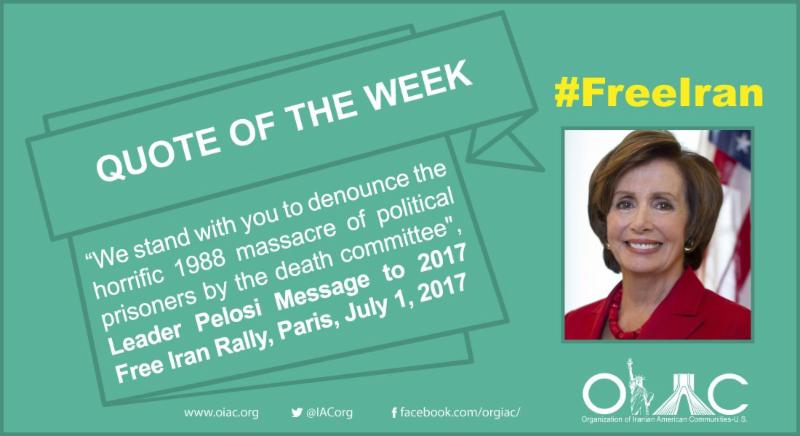 Iran- Terrorism Activities (Middle-East)
Can anyone stop Iran from taking over Iraq?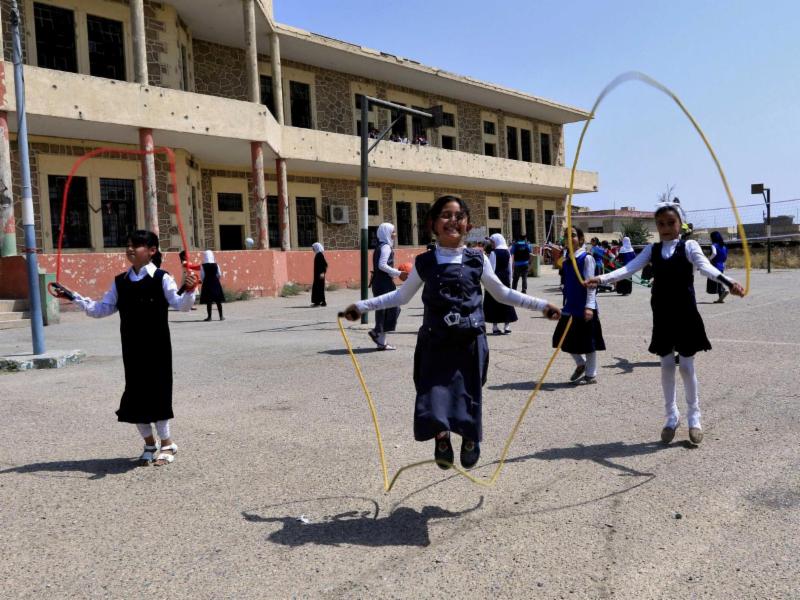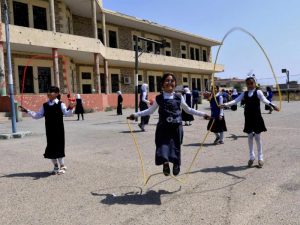 Independent
In Iraq's electoral system, it's very difficult for any one alliance to take much more than 20 per cent of the vote. As parties try to secure lucrative ministries, they will lose sight of the goals that they campaigned on – like Iraqi independence.
Mosul is back in the Iraqi government's hands and the war against Isis seems to finally be approaching its end. This is the good news. But one of the by-products of the campaign is that Iran's reach now extends even deeper throughout Iraq and seems unlikely to go away any time soon.
The Iraq Report: Iran implicated in bombing Shia shrines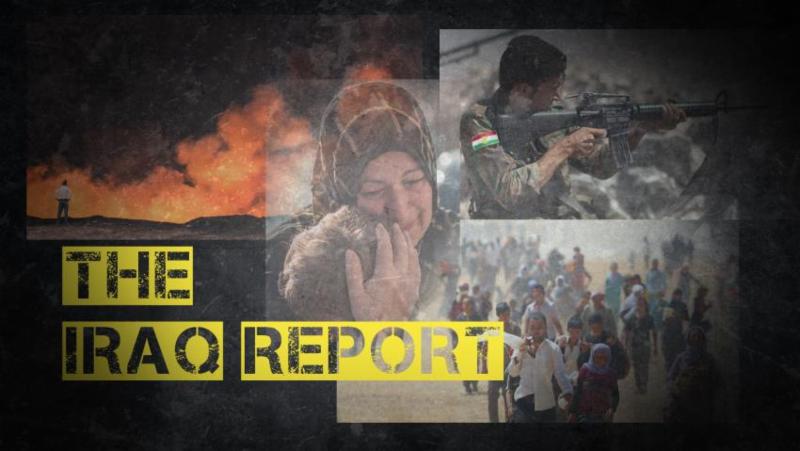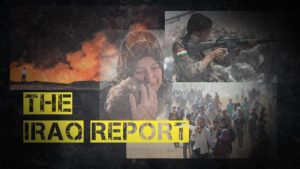 Al Araby
As Tehran-backed Shia paramilitary units continue to expand their power and influence in Iraq, Iran has been implicated in the bombing of a Shia shrine in Samarra that triggered a sectarian bloodbath more than a decade ago. While this accusation is nothing new, the significance of the allegation's resurgence is that it comes from a militant Shia Islamist movement that had long been a recipient of Iranian financing, arming and training.
Rep calls on feds to investigate Iran's ties to US universities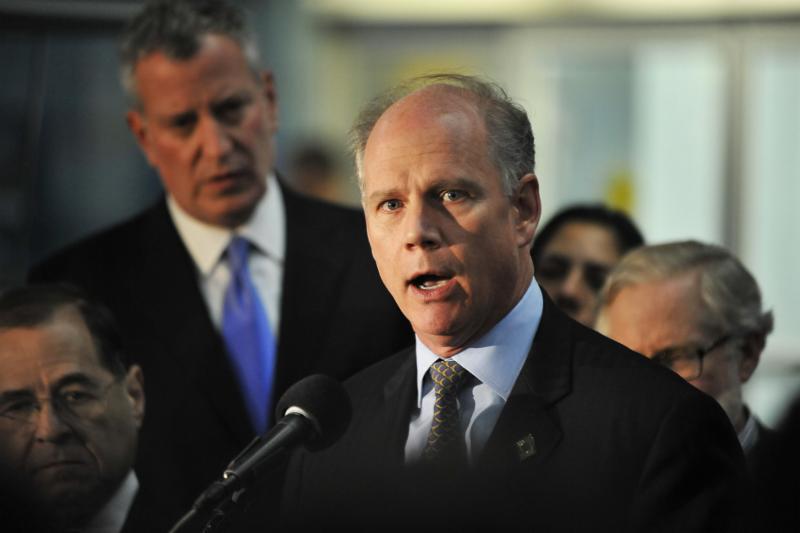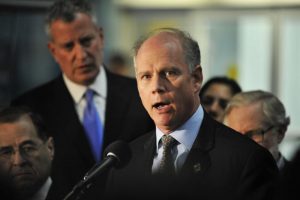 New York Post
Federal authorities should investigate how a charitable foundation with ties to Iran steered millions of dollars to dozens of American universities including Columbia, Harvard and Princeton, according to Rep. Dan Donovan.
Critics charge the grants from the Alavi Foundation helped fund pro-Tehran and anti-Israel professors.
"I'll be contacting the secretary of education about this matter immediately," said Donovan (R-SI).
"Did this foundation attempt to subvert American academic institutions? We need to investigate this, and universities have to do a better job of vetting their donors."
In June, a Manhattan federal court jury found the Alavi Foundation was illegally managing 650 Fifth Ave. on behalf of Iran.
How the United States handed the Middle East to Iran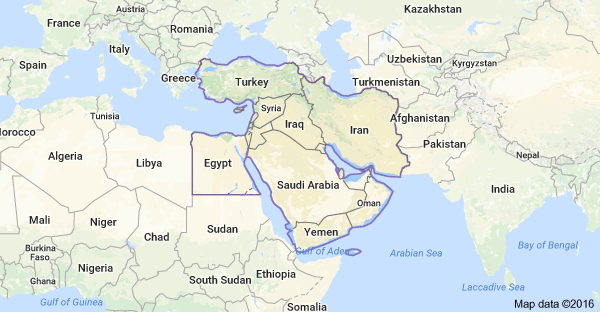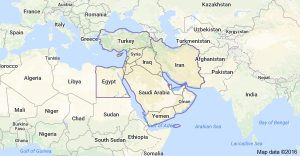 Al Arabiya
The Middle East has always been a place of geopolitical shifting sands. Regional players rise and fall, external empires come and go, and dreams of stability have always proven ephemeral. But Iran has always been a centre of power in the region. And after its own internal turmoil with the Shah and the Islamic Revolution, the ayatollahs have built a sufficiently stable and robust state that has been able to exert considerable power on its fractious neighbours.
This was a return to norm. It used to be given wisdom that the Iran would hold sway over peoples, militant groups and governments who are aligned with Shiite Islam. Iran has been the foremost Shiite state in the world for 500 years. The minority Shiite Alawite government in Syria, Hezbollah in Lebanon and the Shiite populations in Iraq, the north-eastern Al-Ahsa region of Saudi Arabia, the Gulf states, Afghanistan and Pakistan would all look to Tehran for support, guidance and even a certain degree of coordination. Iran's status as guiding light of the region's Shiite assure them a built-in status as regional players.
Super Hornet, Iranian drone nearly collide over carrier Nimitz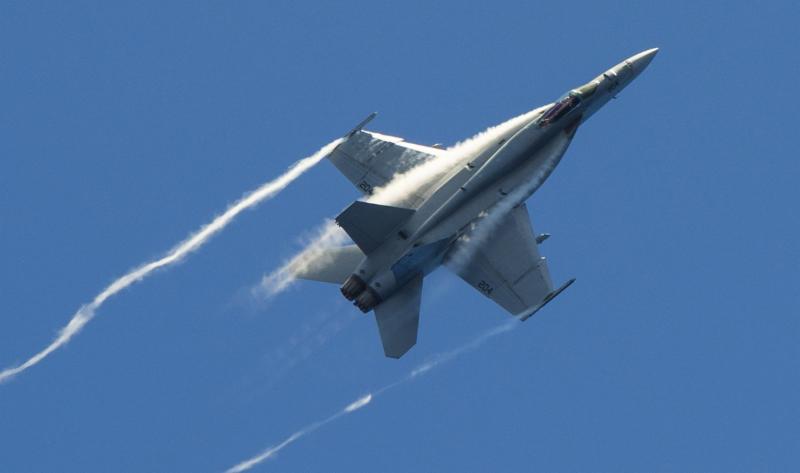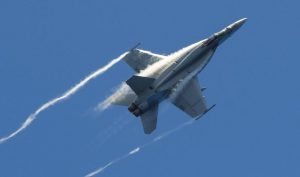 Navy Times
An F/A-18E Super Hornet attached to the aircraft carrier Nimitz had to take evasive measures to avoid an Iranian drone that came within 100 feet of the aircraft in the central Persian Gulf, a U.S. defense official said Tuesday.
WASHINGTON – An F/A-18E Super Hornet attached to the aircraft carrier Nimitz had to take evasive measures to avoid an Iranian drone that came within 100 feet of the aircraft in the central Persian Gulf, a U.S. defense official said Tuesday.
The Super Hornet was in a holding pattern at about 1 p.m. Tuesday above the carrier when it nearly collided with the Iranian QOM-1 unmanned aerial vehicle, the official said.
Iran- Nuclear Activities
Senior US Senators meet Iran opposition leader in Albania



OIAC
While August seems usually a passive time of the year in politics, it has been quite the opposite for Iran and the wide variety of developments around this controversial international dossier. A senior delegation of United States Senators travelled to Tirana, the capital of Albania, today, August 12, 2017, to meet the Iranian opposition leader Maryam Rajavi, who heads the National Council of Resistance of Iran.
The follies of appeasement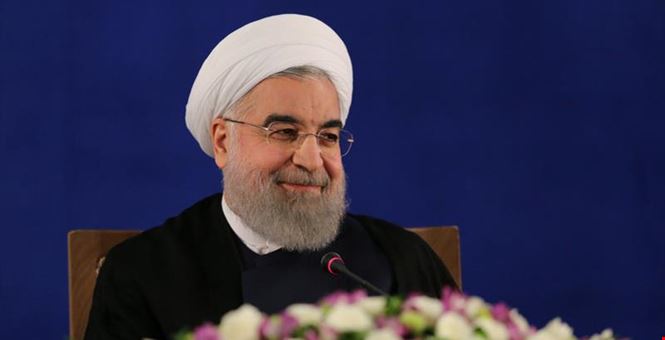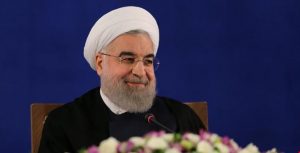 Times Enterprise
Haven't we've learned yet that appeasement doesn't work?
I'm not talking about when the weak-kneed leaders of Britain and France went to Munich in 1938 and essentially gave Czechoslovakia to Hitler to buy a brief period of peace before Europe and the rest of the world went to war.
I'm talking about our more recent dealings with Russian, Iran and North Korea. We're in the trouble we're in with North Korea today because of our continual policy of appeasing the thugs who rule that oppressed and starving Communist paradise.
How Iran views the new US sanctions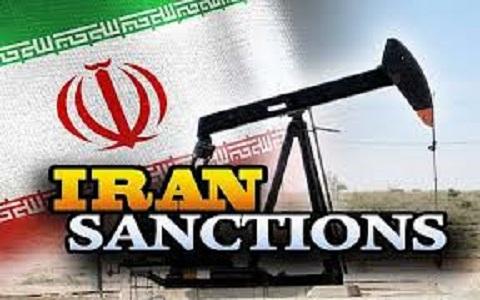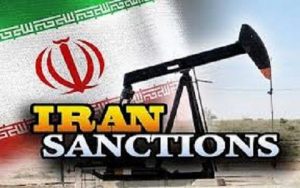 American Thinker
The recent Iran sanctions ratified by the U.S. Congress and signed into law by President Donald Trump specifically target the Revolutionary Guards (IRGC) and have caused very interesting reactions from Tehran.
Iranian supreme leader Ali Khamenei has remained silent, signaling his state of shock. His regime's president, Hassan Rouhani, also indicated the toll of these new measures.
"[F]irst, the Majlis [parliament] will take steps in this regard. If they have the Congress, we have the Majlis," he said in a weak reaction. This is a president whose executive branch is in charge of the Iran nuclear deal, passing on the official response to the legislative branch.
Please, 
Your donation will help OIAC advocates for a democratic, secular and non-nuclear government in Iran. Founded on the respect for human rights, gender equality, religious and ethnic tolerance, as wells as social, economic justice, and security for America. Our goal is to organize Iranian-American communities in the United States to promote these values.
Thank You,