Iran- Human Rights (Women, Minorities, Ethnics)
Ten Prisoners Including Women Hanged in Iranian Prisons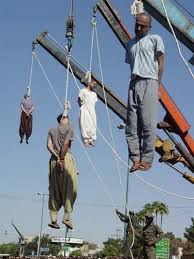 Iran Human Rights
Iran Human Rights (JULY 26 2017): Ten prisoners, including a woman, were reportedly hanged at Zanjan, Kermanshah, Mahabad, Noshahr, Babol, Gachsaran and Urmia prisons. Most of the prisoners were executed on drug related charges.
Two Prisoners Hanged at Zanjan Cenral Prison
According to close sources, on the morning of Tuesday July 25, two prisoners were executed at Zanjan Central Prison on drug related charges. The prisoners have been identified as Jalil Dadyarvand and Mohammad Ali Yari. "Jalil Dadyarvad was married and was the father of a three-year old child. He was sentenced to death on the charge of three kilograms of crack," an informed source tells Iran Human Rights. "Mohammad Ali Yari was arrested in 2013 on the charge of trafficking two kilograms and 100 grams of crystal meth and one kilogram and 900 grams of opium. Despite his insistence that he had nothing to do with the drugs, he was sentenced to death. The drugs belonged to an individual who was executed in 2015," says the informed source.
Evin Prison: The Iranian regime's notorious torture factory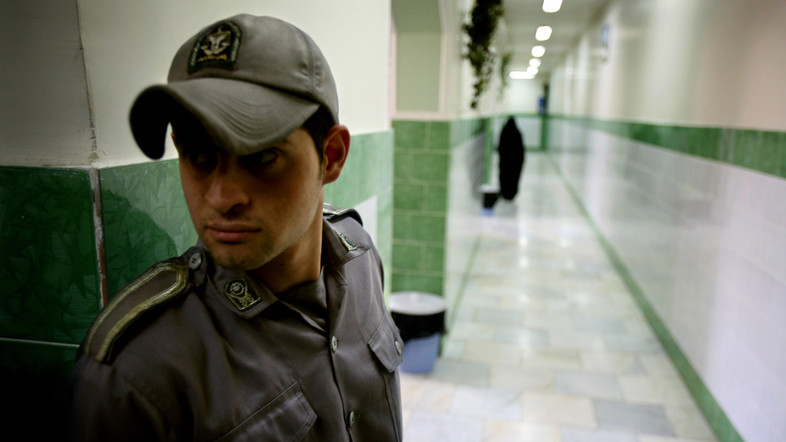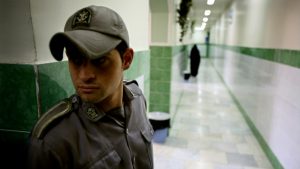 OIAC
The Iranian regime lives in constant fear of an uprising to overthrow it. Such is its paranoia where opposition groups are concerned it has spent the whole period of its existence, eliminating dissenters.
The approach to any form of opposition shows how insecure this regime has become. But as far as extreme brutality is concerned, it could not be more prevalent than that of the regime's treatment of dissidents at Evin Prison, where guards use torture to humiliate their captives before executing them. Through the despicable acts taking place here, the lack of humanity shown by the prison authorities toward all those who speak out against the regime, mirrors the insecurities of the entire state. Located at the foot of the Alborz mountains in northern Tehran, Evin Prison was originally constructed in 1972, under the reign of Mohammad Reza Pahlavi. It was then operated by his infamous security and intelligence service (SAVAK).
Iran: Christian woman not released despite termination of sentence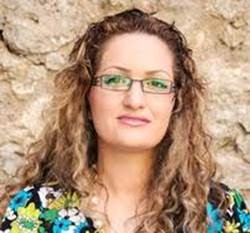 US Commission on International Religious Freedom
WASHINGTON, D.C. – The U.S. Commission on International Religious Freedom (USCIRF) strongly urges the Iranian government to release Maryam Naghash Zargaran from prison. Not only has she been detained unjustly because of her Christian faith, but the Iranian authorities have denied her urgently needed medical care. On this day last year, Maryam launched a hunger strike, sadly one of many, to protest the authorities' disregard of her medical needs and refusal to grant her conditional release or medical leave.
How the CIA toppled Iranian democracy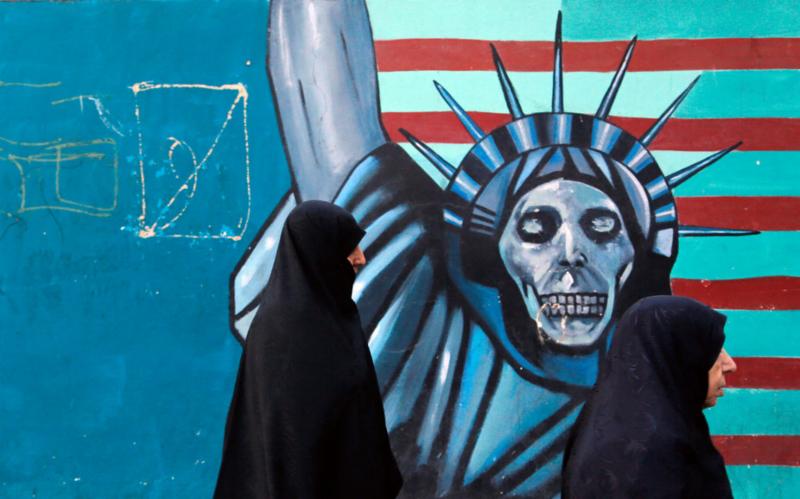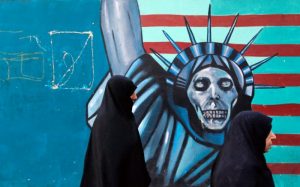 The Conversation
The US and Iran have a complicated relationship. At the moment, it is tense, divisive and delicate. Just over 60 years ago, things were not that different. In 1953, the Central Intelligence Agency (CIA) organised a coup to oust Iran's democratically elected prime minister, Muhammad Mossadegh.
New details about the coup have now emerged after the CIA released a trove of documents regarding the mission named Operation Ajax. It is the first official admission by the spy agency of the part it played in directing the coup.
Iranian American Communities in different States attended Church Services to pray for Senator John McCain #McCainStrong.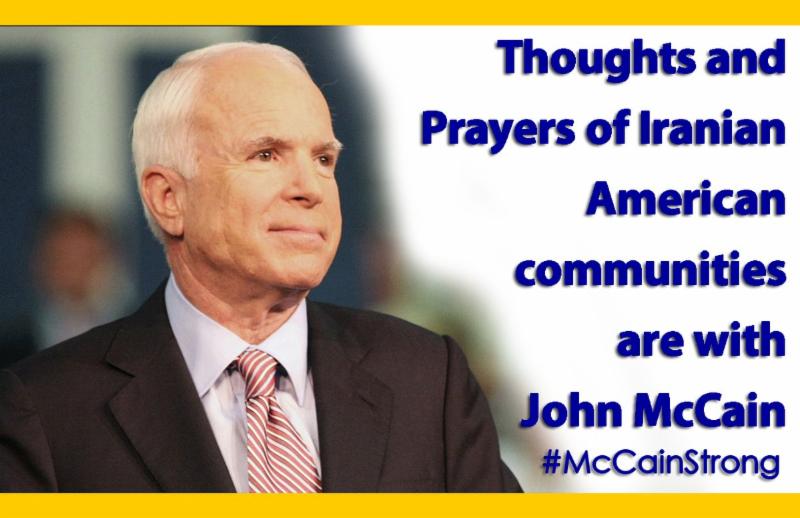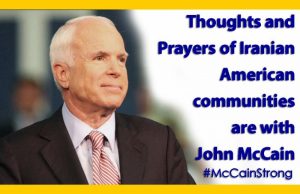 Washington D.C, North Virginia, NY, North CA (Sacramanto), South CA (Los Angeles), TX, MI, GA, ….
Iran- Terrorism Activities (Middle-East)
Senate Briefing on the IRGC and the Challenges of the JCPOA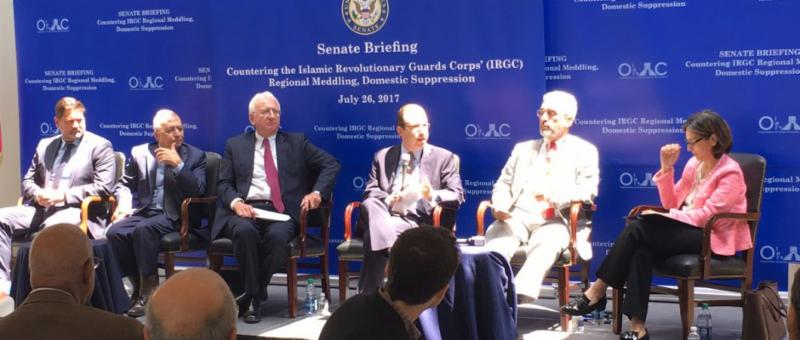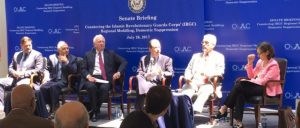 OIAC
Several panelists spoke at a briefing on July 25 regarding the Islamic Revolutionary Guards Corps (IRGC) and its meddling throughout the region, as well as its part in the domestic repression of the Iranian people. The event was hosted by the Organization of Iranian-American Communities (OIAC) and multiple states from the U.S.
The event included short speeches before a question and answer period began, with Dr. Ramesh Sephrrad, Scholar practitioner at the School of Conflict Analysis and Resolution (SCAR) at George Mason University.
Senior Former U.S. Officials Reject War With Iran, Urge Reaching Out To The Iranian People, Organized Opposition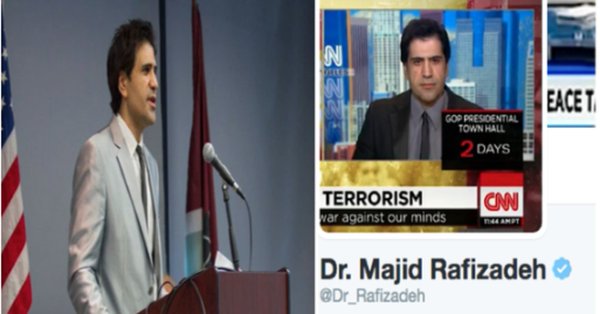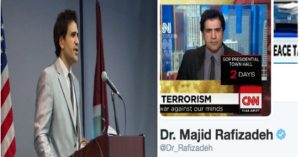 Huffington Post
On the heels of the major gathering of the Iranian opposition in Paris on July 1, some thirty prominent American luminaries and former officials issued a joint statement expressing bipartisan support for the Iranian resistance and underscoring the need for a more firm approach towards Iran's ruling clerics.
The letter scolds the ruling clerics of Iran for causing regional instability, engaging in egregious human rights violations and exporting terrorism and extremism abroad. The high-profile personalities and former officials rejected the view that Iran's political establishment can be reformed. "The hope of some Western governments was that time would lead to moderation by the Mullahs or to the emergence of a reformist faction that could challenge the dominance of the clerical regime. The reality has been far different," they stated.
With Fake News And Femmes Fatales, Iran's Spies Learn To Love Facebook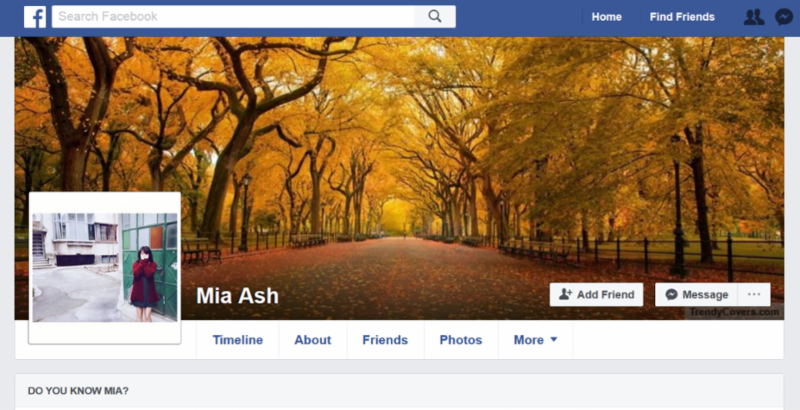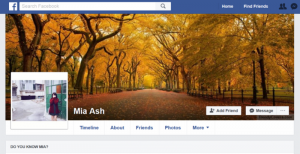 Forbes
Before she disappeared from Facebook, Mia Ash was a fun-loving, young photographer who used the world's biggest social network to showcase her work. Ash was popular too. Stretching back to April 2016, she'd befriended a lot of individuals, as many as 500, with similar interests. Her looks almost certainly helped her apparent popularity.
Ash was thrown off of Facebook earlier this year, though. Not for any obvious infraction. But because Facebook had been handed proof by SecureWorks researcher Allison Wikoff that convinced them Ash was a fake. Not only that, her persona has been tied by Wikoff to one of Iran's busiest cyberespionage groups, known as OilRig.
As Daesh Is Crushed, Future Of Middle East At Stake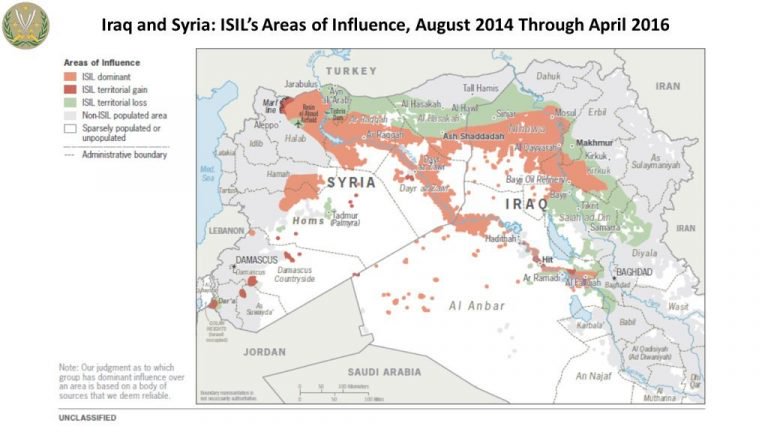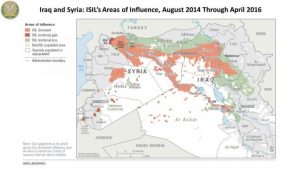 Breaking Defense
The future of the Middle East is currently being determined, in a process that is almost entirely hidden from view. In recent weeks, the gaze of the world has been fixed on the fight against Daesh (aka ISIL), as the end of its occupation in Mosul, Iraq, and the breaching of its defenses in Raqqa, its Syrian capital, have symbolized the success of operations against this evil organization.
But the future of the Middle East is not being decided in Mosul or Raqqa, despite the importance of ending Islamic State rule over both. It will be determined by a fight that has attracted far fewer headlines-the struggle for control of the border between Iraq and Syria. B-52 heavy bombers arrive in Qatar to join the air war against Daesh.
U.S. mum on Iran-Iraq military agreement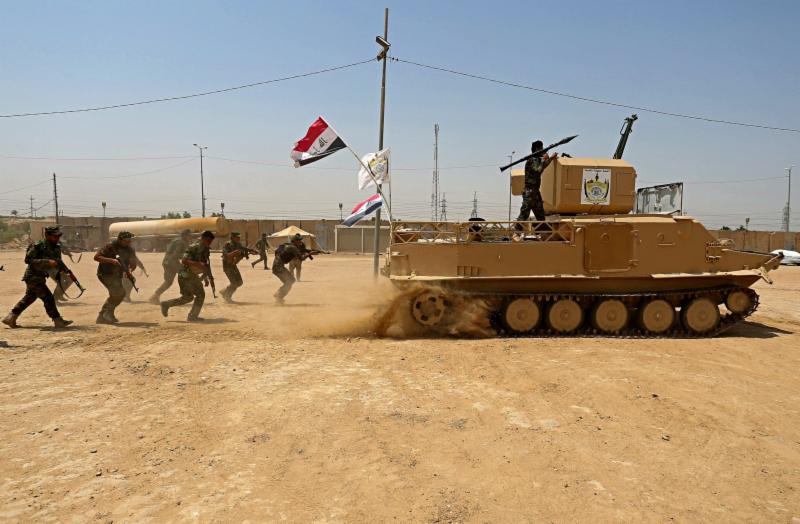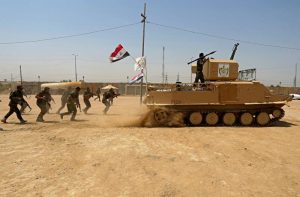 Think Progress
What does the agreement mean, and how will it affect anything on the ground?
Iran and Iraq signed an agreement on Sunday that would see strengthened military cooperation aimed at fighting "terrorism and extremism," a deal that probably won't please President Donald Trump. Iranian state media reports that the memorandum of understanding (MoU) "includes expansion of cooperation and exchange of experiences on combating terrorism and extremism, security of borders, as well as educational, logistic, technical and military support."
Iran- Nuclear Activities
New US Sanctions Blacklist Iran's IRGC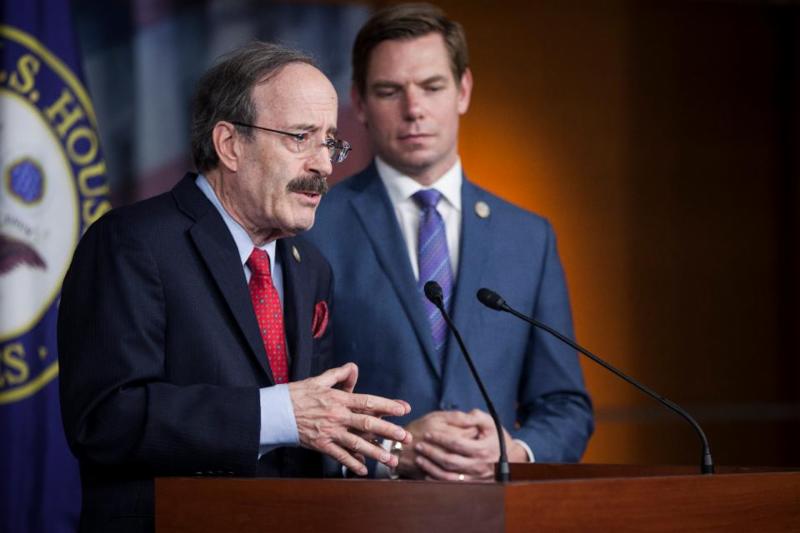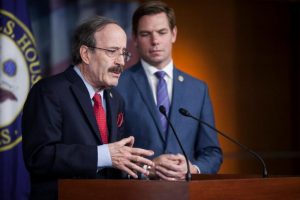 OIAC
The U.S. House of Representatives passed a bill Tuesday placing new sanctions on Iran, North Korea and Russia. This follows a similar version adopted overwhelmingly by the Senate in a 98-2 vote last month.
The House resolution, however, faced a more peculiar road even riddled with obstacles. Fortunately, the overwhelming 419 to three vote in favor of this bill, the bipartisan Countering Adversarial Nations Through Sanctions Act (H.R.3364) has made it veto proof. Despite the fact of alterations made in the initial text, all glitches have been set aside to gain White House consent.
US Navy ship fired warning shots at an Iranian boat in the Persian Gulf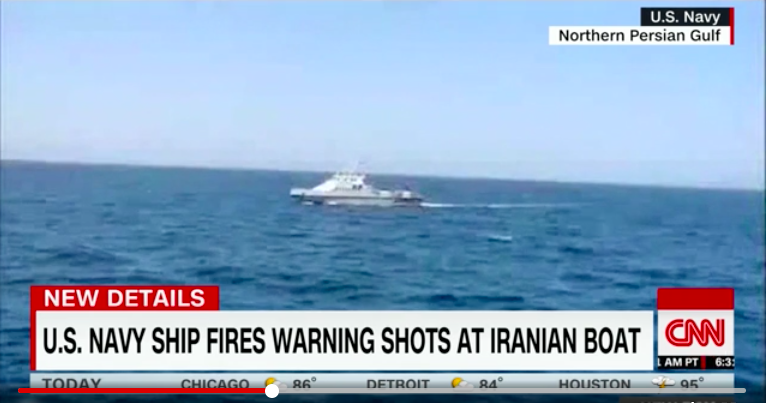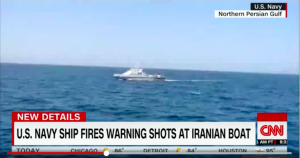 CNN
A US Navy ship fired warning shots at an armed Iranian patrol boat Tuesday in the northern end of the Persian Gulf, according to two US defense officials.
The Iranian boat is believed to have been operated by the Iranian Revolutionary Guard Corps, according to a defense official familiar with details of the incident. The officials said the Iranian boat approached and came within 150 yards of the USS Thunderbolt, a US Navy patrol ship.
The USS Thunderbolt was accompanied by the USS Vella Gulf, which is a Ticonderoga-class guided missile cruiser, and two US Coast Guard vessels at the time.
Telegram denies Iran's claim it installed servers there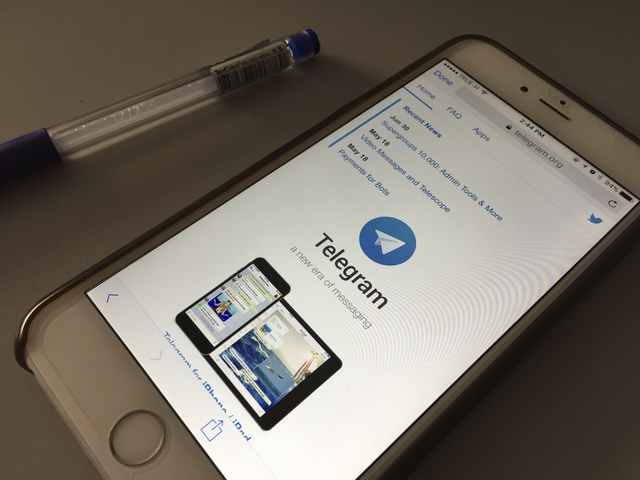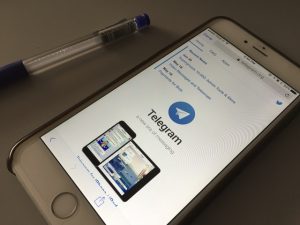 OIAC
Iran's communications and information technology minister was quoted Sunday as saying the widely used Telegram messenger service has transferred some of its servers into the country, but the encrypted application's founder swiftly denied the claim.
The report from Iran's semi-official ISNA news agency quoted Mahmoud Vaezi as saying: "As a result of meetings with Telegram managers, some of its servers have been moved to the country."
Experts Applaud Blacklisting of IRGC, Underscore Need for Policy to Support Regime Change by Iranian People
Yahoo News
WASHINGTON, July 27, 2017 /PRNewswire-USNewswire/ — In a panel discussion at the United States Senate, foreign policy experts welcomed the congressional passage of H.R. 3364, which includes a title on "Countering Iran's Destabilizing Activities Act of 2017," and subjects the Islamic Revolutionary Guards Corps (IRGC) to Executive Order 13224 sanctions for Specially Designated Global Terrorists entities.
Speakers at the event, sponsored by the Organization of Iranian American Communities-US (OIAC), and moderated by OIAC advisory board member Dr. Ramesh Sepehrrad, emphasized that the next step should be to adopt a comprehensive strategy in dealing with Iran, focused on recognizing the rights of the Iranian people for regime change.
Please, 
Your donation will help OIAC advocates for a democratic, secular and non-nuclear government in Iran. Founded on the respect for human rights, gender equality, religious and ethnic tolerance, as wells as social, economic justice, and security for America. Our goal is to organize Iranian-American communities in the United States to promote these values.
Thank You,