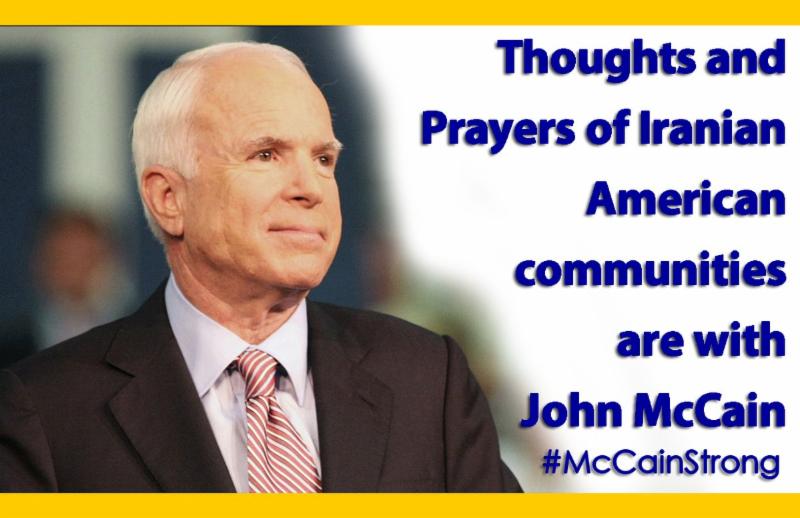 Iran- Human Rights (Women, Minorities, Ethnics)
Three Prisoners Hanged While Iranian Authorities Stay Silent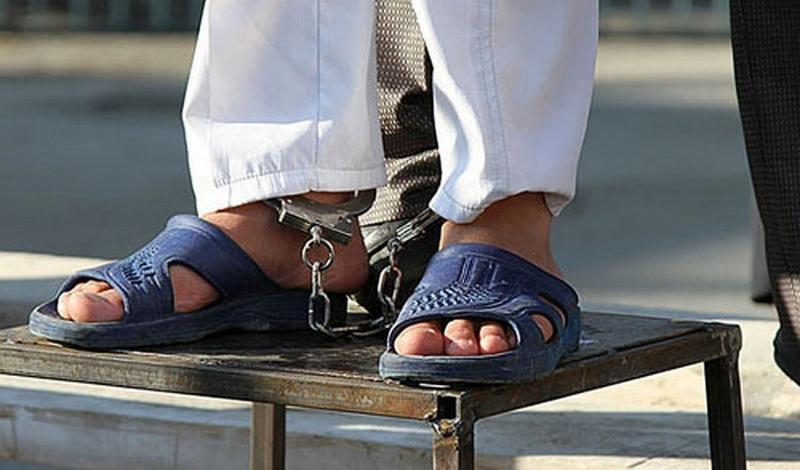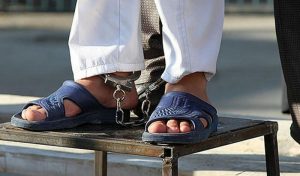 Iran Human Rights
Two prisoners were reportedly hanged at Bandar Abbas Central Prison on drug related charges, and a prisoner was reportedly hanged at Rajai Shahr Prison on murder charges. According to close sources, the prisoner at Rajai Shar Prison was executed on the morning of Monday July 17. Close sources have identified the prisoner as Mansour Mohammadi, and he was transferred to solitary confinement on Saturday July 15 in preparation for his execution. It is not usual for prisoners at Rajai Shahr Prison to be executed on a Monday, executions at this prison are typically carried out on Wednesdays.
Close sources say the two prisoners at Bandar Abbas Central Prison were executed on Sunday July 16. The prisoners have been identified as Nasser Khosravi, 45 years of age, and Hashem Ghanbarloo, 41 years of age. These two prisoners were convicted in the same file on the charge of six kilograms and 800 grams of crystal meth.
Iran: Four Prisoners Including Afghan Citizens Executed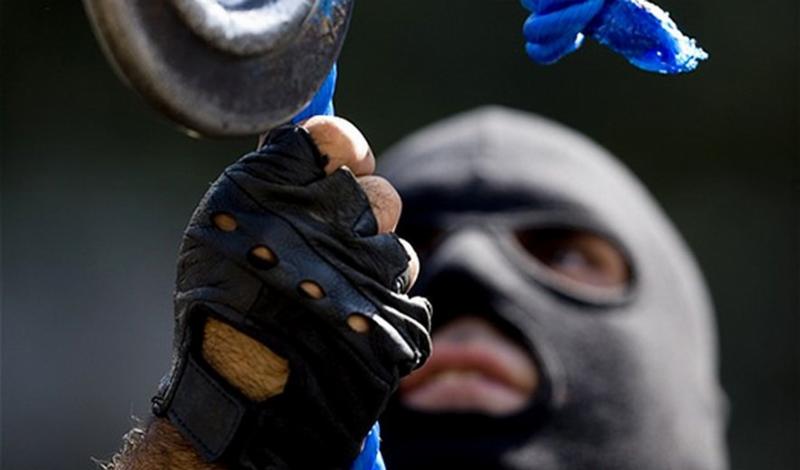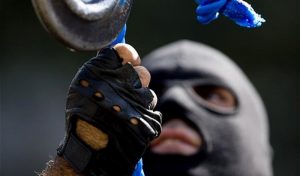 Iran Human Rights
A prisoner was reportedly hanged at Zabol Central Prison, and three prisoners were reportedly hanged at Zahedan Central Prison. Two of the prisoners were reportedly Afghan citizens.
According to a report by the human rights news agency, HRANA, the prisoner at Zabol Central Prison was hanged on the morning of Saturday July 22 on drug related charges. The report identifies the prisoner as Salman Mirshahi, sentenced to death on the charge of one kilogram and 900 grams of crack, father of two children.
According to a report by the Baluch Activists Campaign, two prisoners at Zahedan Central Prison were also hanged on the morning of July 22. The report identifies the prisoners as Kheir Mohammad Saadat, 46 years of age, and Bashir Rasouli, 37 years of age. Both of these prisoners are Afghan citizens and were held in prison for more than eight years before they were executed. Another prisoner was hanged at this prison on Wednesday July 19 on murder charges. The prisoner has been identified as Mahmoud Damani.
11 Christian Converts Issued Long Prison Sentences in Iran in Less Than Two Months in Sham Trials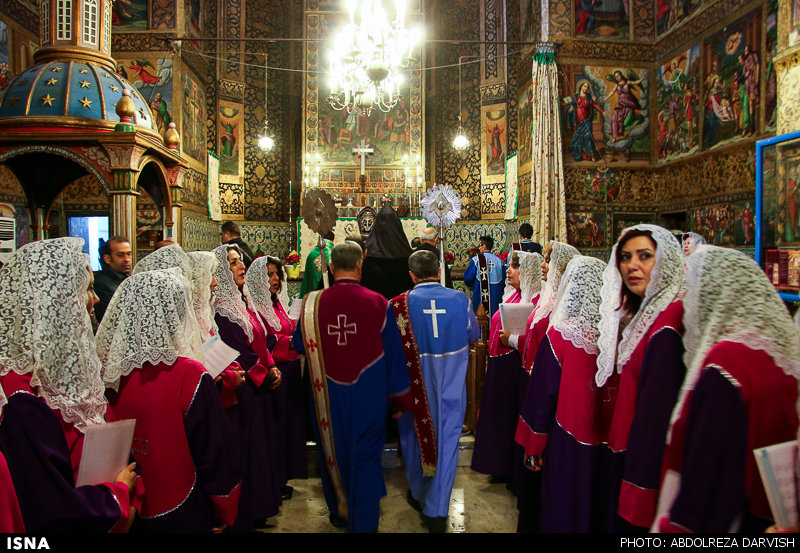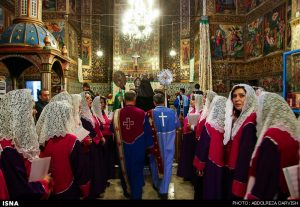 Center of Human Rights
July 20, 2017-The Iranian authorities must immediately halt the disturbing trend of arrests and imprisonment of Christians, the Center for Human Rights in Iran (CHRI) said in a statement today.
In less than two months, since June 2017, Judge Mashallah Ahmadzadeh of Branch 26 of the Revolutionary Court in Tehran has issued long prison sentences to at least 11 Christian converts and the former leader of the Assyrian Pentecostal Church in Iran."Christians are recognized as an official religious minority in Iran's Constitution, but the state continues to persecute members of the faith, especially converts," said CHRI's executive director Hadi Ghaemi.
Impoverished Children Without Identification Documents Deprived of Education in Iran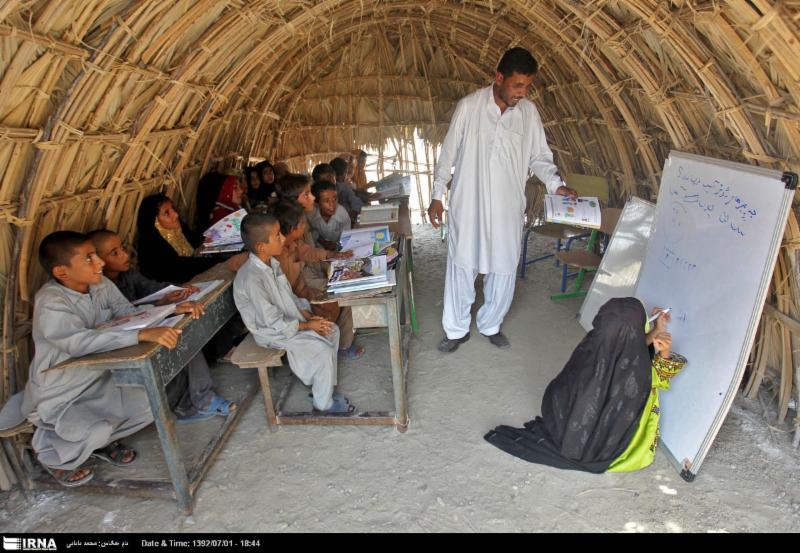 Center of Human Rights
Children without state-issued identification documents mostly from Iran's underdeveloped border provinces are being denied education in Iran, attorney Osman Mozayan told the Center for Human Rights in Iran (CHRI). Iran only provides education to citizens and establishes citizenship based on the father's nationality.
"The Constitution stipulates that education is free, but that only applies to Iranian citizens," said Mozayan, who has represented several families from Iran who did not have official citizenship documents. "We have many children with Iranian mothers [and foreign fathers] who were born in Iran, but are not Iranian citizens. When you are not an Iranian citizen, you cannot acquire an Iranian identification card and are effectively denied an education," he added.
Political Prisoners Including Swedish Resident Hidden from Ambassadors During Evin Prison Visit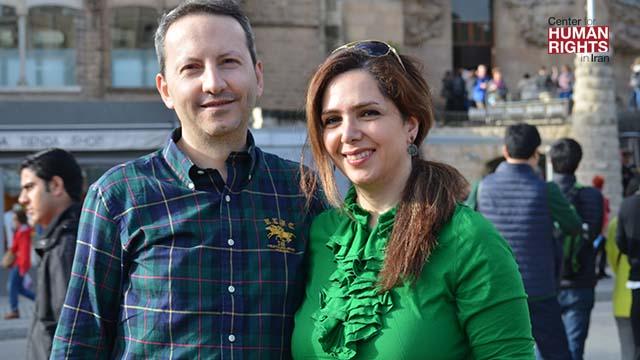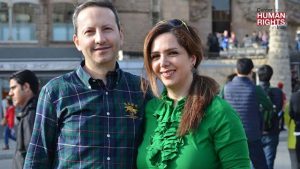 Center Of Human Rights
Shortly before Iranian officials took the Swedish and other foreign ambassadors on a staged tour of Evin Prison on July 5, 2017, Swedish resident Ahmadreza Djalali and other political prisoners were moved to a ward under the control of Iran's Intelligence Ministry.
"That same morning, security agents took Ahmadreza and several other inmates to Ward 209 and returned them to Ward 4 in the evening," a source close to Djalali's family told the Center for Human Rights in Iran (CHRI). "The agents themselves admitted that they were hiding them from the ambassadors who were coming to visit the prison." When the Djalali family contacted the Swedish Embassy in Tehran, "they were told that the embassy was following up on Ahmadreza's case at the highest levels, but unfortunately, they still do not have precise information about his situation," said the source, who requested anonymity.
Iran- Terrorism Activities (Middle-East)
Iran's Revolutionary Guards warn U.S. against terrorist designation, new sanctions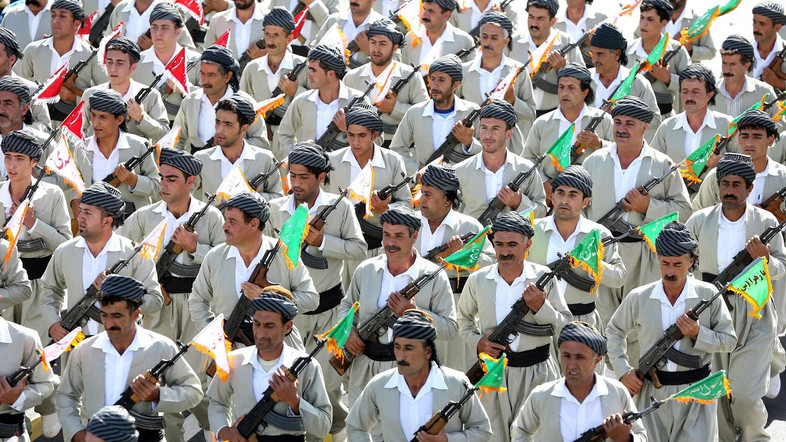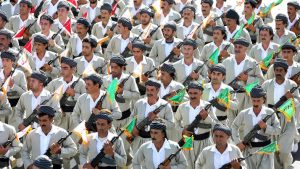 Reuters
BEIRUT (Reuters) – A senior commander in Iran's Revolutionary Guards warned the United States on Monday that if it designated the group a terrorist organization and applied new sanctions its action could be perilous for U.S. forces in the region. U.S. officials said earlier this year that President Donald Trump's administration was considering a proposal that could lead to potentially categorizing the powerful Revolutionary Guards as a terrorist organization.
In Mid-June the U.S. Senate voted for new sanctions on Iran over its ballistic missile program and other activities not related to the international nuclear agreement reached with the United States and other world powers in 2015.
Kuwait orders Iran envoy to leave within 45 days: Iran's ISNA news agency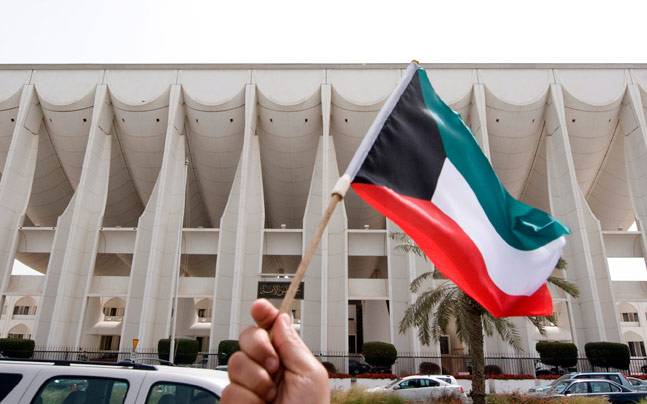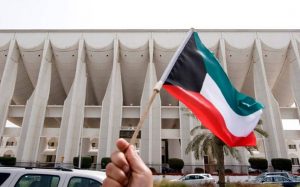 Reuters
DUBAI (Reuters) – Kuwait ordered the Iranian ambassador on Thursday to leave the country within 45 days, Iran's ISNA news agency reported, in an escalating row following a court case which implicated "Iranian parties" in a spy cell. "Under the pressure of Saudi interventionist policies, and the baseless accusation of Iranian interference … Kuwait has announced that … Alireza Enayati, the Iranian ambassador to Kuwait, must leave within 45 days," the Iranian Students News Agency (ISNA) said. (This version of the story corrects to show that agency saying time period is 45 days not 48)
US: GLOBAL TERRORISM DOWN, BUT IRAN STILL TOP SPONSOR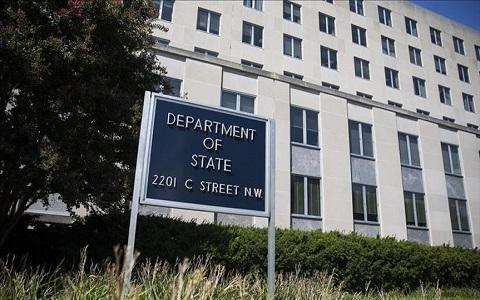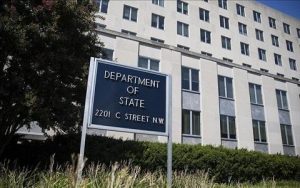 Iran Freedom
Terrorism across the globe decreased in 2016 for a second straight year but Iran is still the world's leading "state sponsor of terrorism", the U.S. said Wednesday.The State Department pointed to Tehran's elite extra-territorial Quds Force that "continued to play a destabilizing role" in Iraq, Syria and Yemen in its annual country reports on terrorism.
It said Iran has sought to recruit foreign fighters to join its Shia militias, offering a path to citizenship for those who do so, and said Iran is the primary backer of the Lebanese Hezbollah that the U.S. has designated a terrorist organization.
The Iranian Express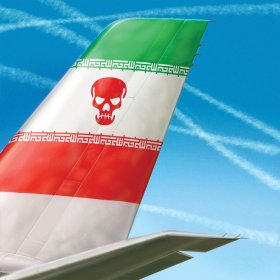 Iran Freedom
Tehran is using its airlines to transport fighters to Syria. It shouldn't be buying more planes from Airbus and Boeing.
On November 30, 2016, Syria watcher Tobias Schneider tweeted out pictures of an Iraqi Shia militiaman boarding an Iranian commercial airliner en route to Damascus. One selfie taken on the plane showed young men in military fatigues in the background. Another photo, likely taken when the militiaman arrived in Damascus, showed a large Syrian Arab Airlines Ilyushin-76 cargo plane on the tarmac. Three days later, the Facebook page of the Iranian opposition site Persian War News published pictures of another Iraqi fighter on his way to Syria's battlefields.
The photos are undated but their authenticity is not in dispute. They are evidence of Iran's ongoing airlift of fighters to Syria's battlefields. And both sets of images show the same airplane staircase logo, that of Faza Andishan Arvand Company-the ground services operator at Iran's Abadan International Airport.
US: IRAN AIDED TERROR ATTACKS IN BAHRAIN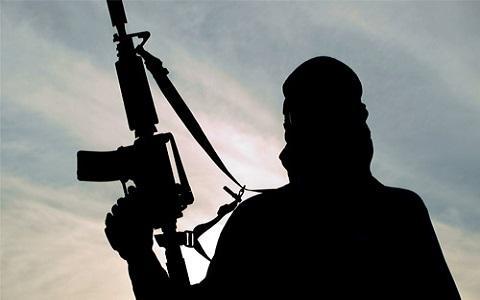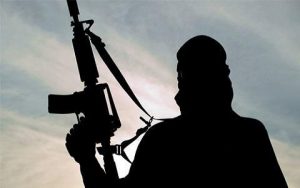 Iran Freedom
Washington: Labelling Iran the world's top government sponsor of terrorism, the US State Department has said that Tehran had provided weapons, funds, and training to Bahraini groups that carried out attacks on the Bahraini security forces. On January 6, 2016, Bahraini security officials dismantled a terrorist cell, linked to Islamic Revolutionary Guard Corps-Quds Force (IRGC-QF),
which was planning to carry out a series of bombings throughout the Kingdom of Bahrain, the US State Department said in its 'Country Reports on Terrorism 2016' released on Wednesday."Iran used the IRGC-QF to implement foreign policy goals, provide cover for intelligence operations, and create instability in the Middle East," the report said.
As Syria Crumbles, Only Iran Is a Sure Winner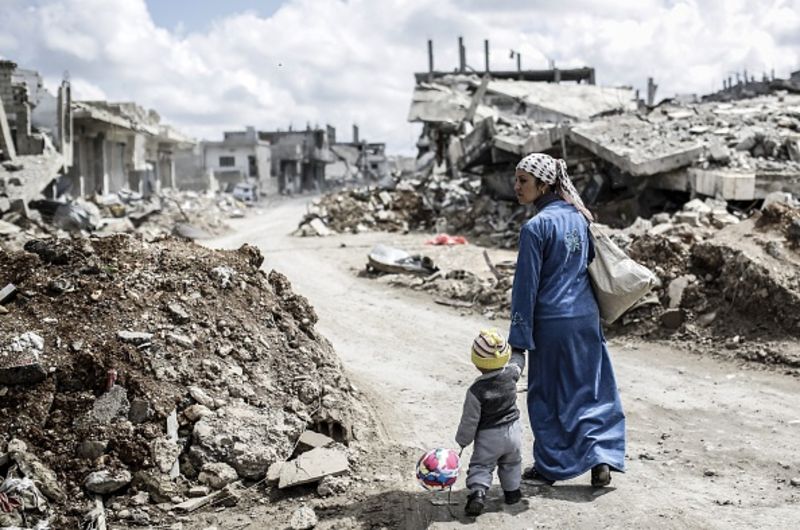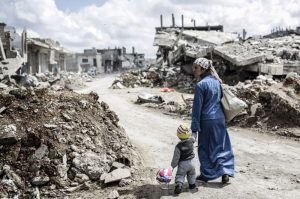 Bloomberg
Six years. Half a million dead. Many millions displaced. Untold thousands tortured and killed.
The Syrian civil war is the worst humanitarian disaster of our young century, and would have been high on the list of the last one. But unlike the great world wars of the past, this relatively local conflict seems to have no imaginable solution, diplomatic or military. Even with the primary Western concern — the destruction of the Islamic State — within sight, we have to acknowledge that the aftermath may be even worse for Syria, the Middle East and the rest of the globe. The only certainty: much more destruction, suffering and death.
CIA Director Calls Assad 'Puppet of the Iranians'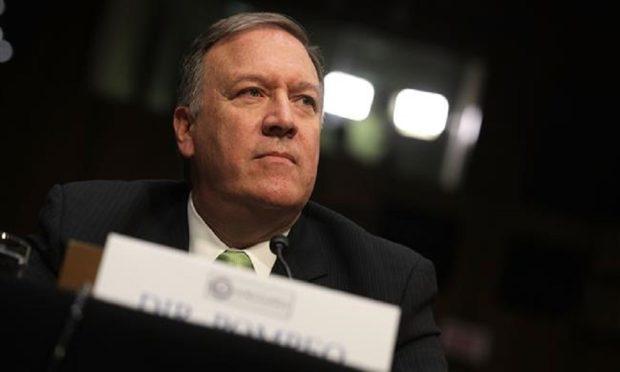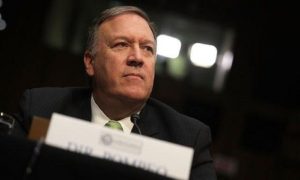 Asharq Al-Awsat
London- CIA Director Mike Pompeo has launched a scathing attack on Iran, accusing it of adopting an expansionist policy to pursue regional hegemony and dubbing the head of the Syrian regime a "puppet of the Iranians."
The defeat of ISIS is America's top priority at the moment, Pompeo said Thursday but he mentioned Iran as one of the US enemies in Syria. "Today you have Iran extending its boundary, extending its reach, now making an effort to cross the borders and link up from Iraq," Pompeo said. "It's a very dangerous threat to the United States. Just yesterday, one more time we learned that Iran is the world's largest state sponsor of terror, and they now have a significant foothold in Syria."
Iran- Nuclear Activities
Iran's president says his country will 'stand up to' US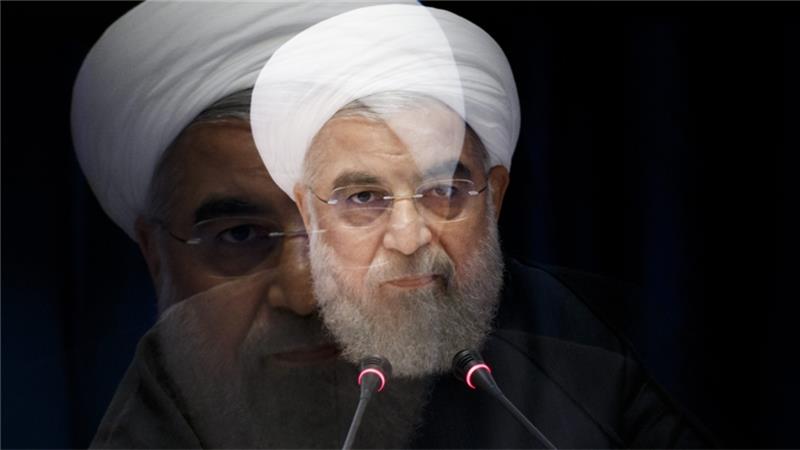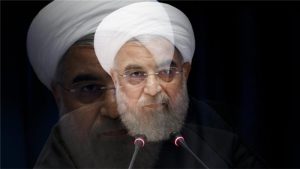 ABC News
Iran's president said Wednesday that it will stand up to the United States and reciprocate for any new sanctions that Washington imposes on the Islamic republic.
Hassan Rouhani's remarks came a day after the Trump administration announced new, non-nuclear sanctions while at the same time warning Tehran that it would face consequences for breaching "the spirit" of the nuclear deal with world powers. The new sanctions, perceived as the latest attempt to clamp down on Iran's military financing, target 18 Iranian individuals and groups, ranging from an Iran-based company accused of aiding the country's drone program to a Turkey-based provider of naval equipment and a China-based network that helped secure electronics for Tehran.
Trump recertified the Iran nuclear deal – now what?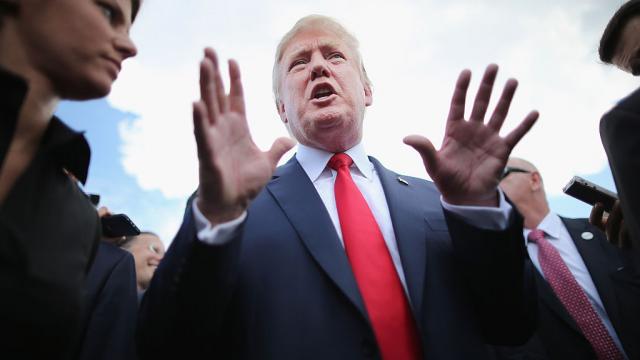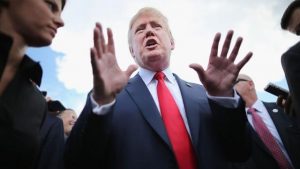 The Hill
President Trump allowed Secretary of State Rex Tillerson to announce late Monday that Iran is in compliance with the terms of the 2015 nuclear deal. Trump did not want to certify in April or recertify in July but was persuaded on condition his team come back with a new strategy to confront Tehran.
The first draft did not make the cut, reports The New York Times. The second did, and a notice was sent for Congress to continue withholding nuclear-related sanctions against Iran. Although it's a close call, Tillerson's decision is a mistake. And the Iran policy review should result in stricter enforcement of the Iran deal, renegotiation or additional non-nuclear sanctions imposed on Tehran for its ballistic missile testing as well as its state sponsored international terrorism.
Iran nuclear deal anniversary marks a new global focus on the Islamic Republic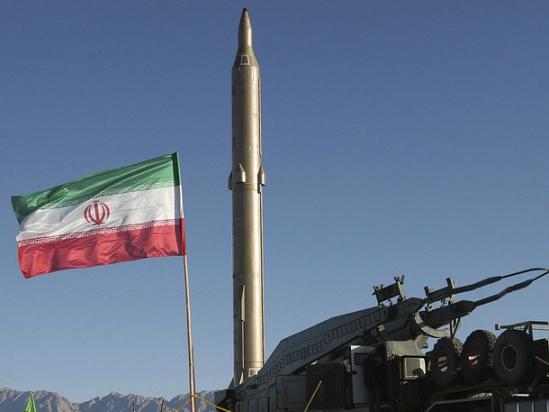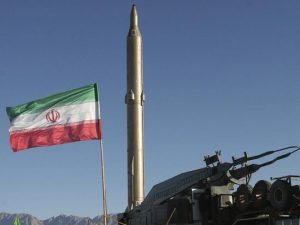 The Hill
This month marks the second anniversary of the conclusion of the nuclear negotiations between Iran and the permanent members of the UN Security Council. The parties involved now have an opportunity to review the effectiveness of the deal and how well it serves their interests. Iran's aggressive behavior sharpens the focus on whether the deal is going well. It is becoming evident that the Joint Comprehensive Plan of Action (JCPOA) has been a rather ineffectual agreement. The deal gave the Islamic Republic tens of billions of dollars worth of sanctions relief and asked for little or nothing in return.
On Iran, Trump Is Obama 2.0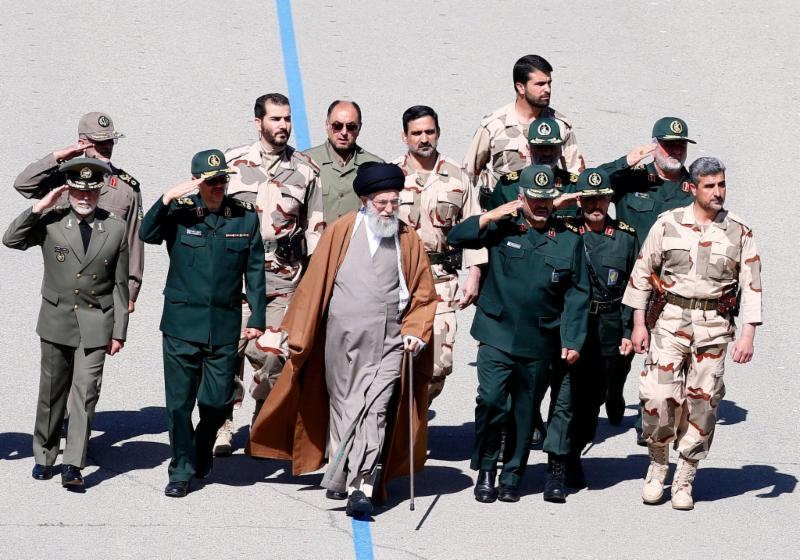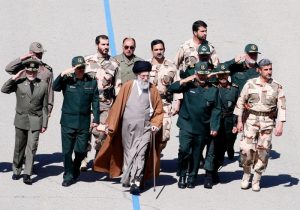 The New York Times
The announcement on Sunday that Iran had sentenced Xiyue Wang, an American citizen and Princeton graduate student who was arrested last summer while doing research in the country, to 10 years in prison for being a spy for American and British intelligence, came the day before President Donald Trump was scheduled to recertify the Iran nuclear deal that President Barack Obama had reached in 2015. Mr. Trump had campaigned against the agreement; Mr. Wang's seizure, like so many other aggressive actions that the Iranian regime has engaged in since the nuclear deal was concluded, should have, some of his supporters surely thought, obliged the White House to abandon the Iran policy advanced by his predecessor.
How an Iranian front group infiltrated 41 US universities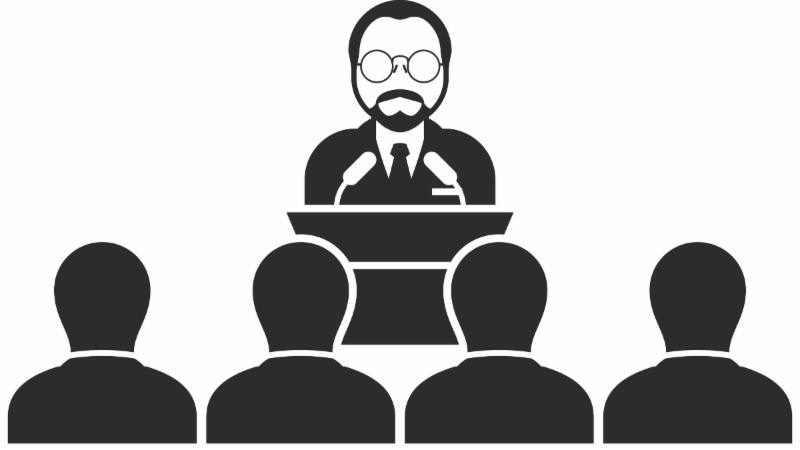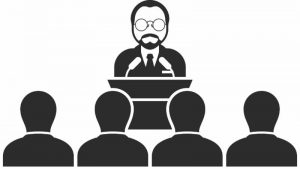 Conservative Review
An Islamic "charity" recently convicted of acting as a front group for the regime in Iran has financed and installed Iran-friendly professors and curriculums at 44 universities across North America – and 41 of those schools are located in the United States.
In late June, a New York jury ruled that the Alavi Foundation is directly linked to the Iranian regime, allowing the feds to seize the Manhattan building that provided revenue for the organization's nationwide influence operations. Prosecutors called the conviction the "largest terrorism-related civil forfeiture in United States history."
The U.S. Should Violate the Iran Deal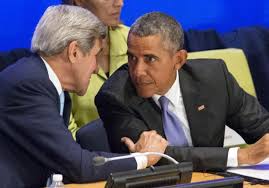 National Review
The agreement gives America too little leverage to punish Iranian support for terror. Throughout the long and contentious debate over the nuclear deal with Iran, the question of Iranian compliance with any agreement was one of the most contentious. The pact was bitterly criticized for setting up an inspection process that was far from the "anytime, anywhere" system initially promised by the Obama administration. But in a stroke of irony, nearly two years into the life of the Joint Comprehensive Plan of Action, it is not just Iran's compliance that is being debated. Tehran is accusing the U.S. of violating the deal, a charge backed up by a feature in the New York Times.
The end-times apocalyptic vision of Iran's IRGC
Al Arabiya
If the Islamic Republic of Iran has learnt anything from the Iran-Iraq War, it was the need to become totally self-sufficient in all forms of military development. During that war, with a radicalized Iran, it found itself standing alone against Saddam Hussein's well-equipped military forces. In a region where most of Iran's nearest neighbors were Sunni Arabs and Turks, all of whom were disturbed by the radical doctrine spewing from Khomeini in those heady days following the Iranian revolution, the fear was that such rhetoric could stir up Shiite militancy in neighboring Arab states, eventually turning into civil unrest, and the overthrow of existing governments.
Since its inception, the Islamic Republic of Iran has adopted its founder Ruhollah Khomeini's doctrine of self-reliance, and with Saddam Hussein having launched a full-scale invasion of Iran on 22 September 1980, just a matter of months after the dust had settled on Khomeini's blood-stained 1979 revolution, it was at a time when the Iranian military had suffered a series of extensive purges.
2 Iranians charged in hacking case where Obama pardoned another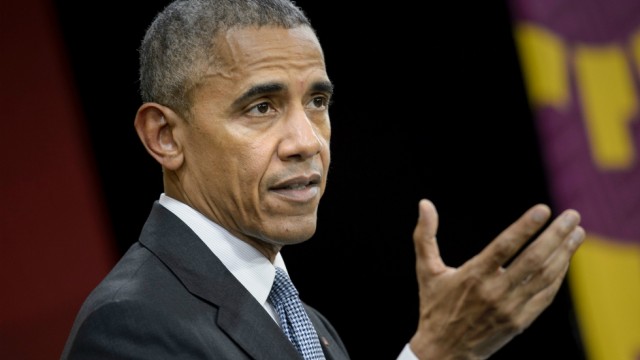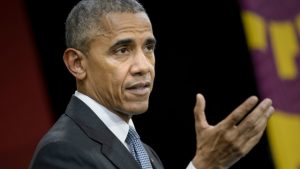 Politico
Two Iranian men have been indicted for allegedly hacking a Vermont defense technology firm, but one of their cohorts who admitted guilt won't be punished because of a pardon President Barack Obama granted last year as part of the Iran-U.S. nuclear deal. On Monday, the Justice Department announced the indictment of Mohammed Reza Rezakhah, 39, and Mohammed Saeed Ajily, 35, for conspiring to hack South Burlington, Vermont-based Arrow Tech starting in 2007 as part of an effort to allow Iranian companies to use the company's software in violation of U.S. export controls.
Justice's press release revealing the charges against Rezakhah and Ajily referred obliquely to "a third actor who has already pleaded guilty in the District of Vermont for related conduct." However, the indictment identifies that man as Nima Golestaneh. Golestaneh was indicted in U.S, District Court in Vermont in 2013 on similar charges and extradited from Turkey after protracted negotiations with that country.
Trump Just Came Very Close to Killing the Iran Deal



OIAC
At the last minute, the president nearly told Tillerson not to certify Iranian compliance.
Under President Barack Obama this kind of thing was routine. Since the Iran nuclear deal was reached in 2015, every few months the State Department would inform Congress that the Tehran government was in compliance.
Then Donald Trump was elected president. He had campaigned against the agreement, and many of the top aides he brought into the White House believed the Obama administration had turned a blind eye to Iran's regional predations to secure a bargain that in the end was harmful to U.S. national security.
Please, 
Your donation will help OIAC advocates for a democratic, secular and non-nuclear government in Iran. Founded on the respect for human rights, gender equality, religious and ethnic tolerance, as wells as social, economic justice, and security for America. Our goal is to organize Iranian-American communities in the United States to promote these values.
Thank You,