OIAC Statement: Neither a charmer Javad Zarif or frowning Ahmadinejad ever deserve podium at the Council on Foreign Relations
OIAC
Washington, DC; July 13, 2017 – Organization of Iranian American Communities (OIAC) expresses outrage over the Council on Foreign Relations (CFR) decision to grant Iranian regime officials repeated access to one of America's most prestigious institutions. Under Richard Haas's presidency, CFR has regrettably been ignorant of the Iranian regime's repressive policy at home and malign activities beyond Iran's borders.
Even a cursory review of Haas's record reveals a troubling tendency to leave CFR's respected stage at the fancy of then Iranian regime's president Mahmoud Ahmadinejad, current president Hassan Rouhani, and the duplicitous foreign minister, Javad Zarif.
A Nation Loss, A World Loss and a Humanity Loss Maryam Mirzakhani The first woman and the first Iranian honored with the Fields Medal,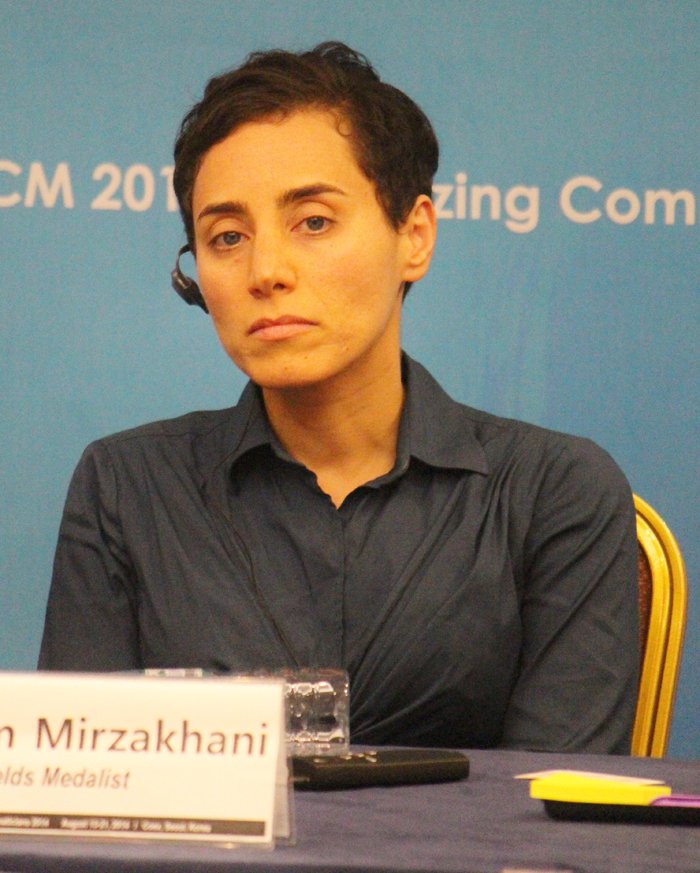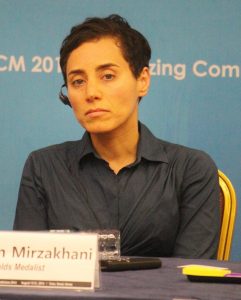 OIAC
Mirzakhani, an Iranian mathematician who was the only woman ever to win a Fields Medal, the most significant honor in mathematics, died on Saturday. She was 40.
The cause was cancer, said Stanford University, where she was a professor. The university did not say where she died. Her death is "a big loss and shock to the mathematical community worldwide," said Peter C. Sarnak, a mathematician at Princeton University and the Institute for Advanced Study.
OIAC extends its condolences on the tragic demise of this great woman and genius mathematician to her family, to the people of Iran, the scientific community and the world.
Iran- Human Rights (Women, Minorities, Ethnics)
265 Members of European Parliament Issue Statement Condemning Iran's Human Rights Violations



OIAC
A statement that condemns Iran's human rights violations was issued by 265 members of European parliament, including 4 vice-presidents and 23 chairs of various commissions and delegations. The statement also calls for the blacklisting the Iranian Revolutionary Guards (IRGC) as a terrorist organization, and comes on the eve of the Iranian Resistance grand gathering on July 1st, in Paris. In addition, the statement calls for formation of a commission of inquiry to investigate the massacre of political prisoners in Iran and bring the perpetrators of the crimes to the International Court of Justice.
Iran: More than One Execution Every Four Hours in July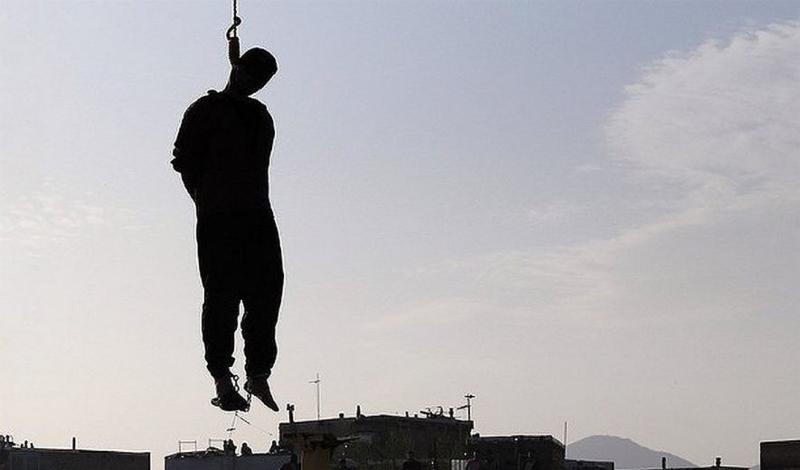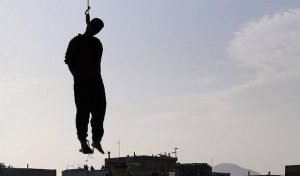 Iran Human Rights
Following a pause in executions during the Muslim holy month of Ramadan, executions in Iran have dramatically increased since Saturday July 1.In the past twelve days, Iran Human Rights has reported on 56 executions carried out in Iran. 31 of the 56 prisoners were reportedly hanged on drug related charges. Only seven of the 56 executions were reported by official Iranian sources, including the Judiciary and state-run media.
Iran Human Rights considers the volume of executions in Iran inhumane and calls for their immediate halt. "In the past twelve days in Iran, we have witnessed more than one execution every four hours. This is unprecedented, even for the Islamic Republic of Iran. It is crucial that the international community reacts to this," says Mahmood Amiry-Moghaddam, the spokesperson for Iran Human Rights.
Iran: Foreign diplomats tour of Evin prison a 'crude PR stunt'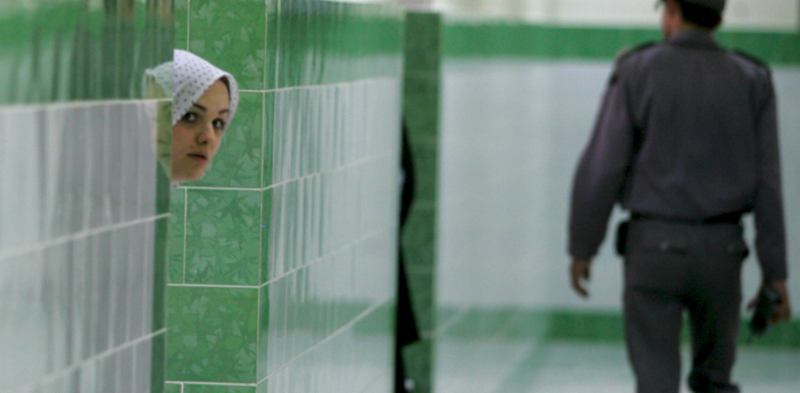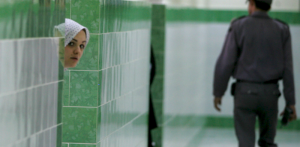 Amnesty International
Last week the Iranian authorities arranged a rare visit to one of the country's most infamous prisons for representatives of up to 45 foreign diplomatic missions from Europe, Asia, Africa and South America.
The authorities made no secret of the fact that the tour of Evin Prison in Tehran was designed to counter negative human rights reports about the prison, and showcase the "excellent facilities" on offer which include an in-house beauty salon, gym, library and restaurant.
In the days that followed, state media outlets were flooded with news stories praising conditions at the prison including congratulatory comments from Indian, Indonesian, Portuguese and South Korean delegates.
In reality, this rosy picture could not be further from the truth. Research by Amnesty International and other human rights organizations over the years points to inhumane and unsanitary conditions at Evin Prison. Chronic overcrowding, severely limited hot water, poor ventilation, and infestations of cockroaches and mice, particularly near kitchen areas, are among the most common complaints.
Seven Prisoners Including Pakistani Citizens Hanged in Sistan & Baluchestan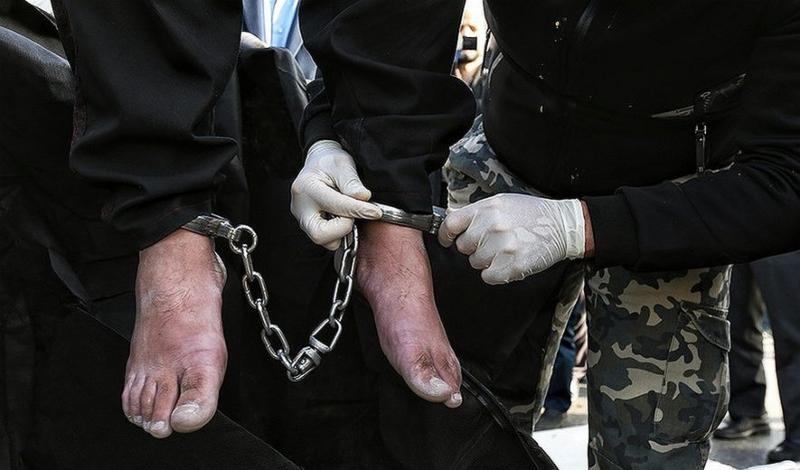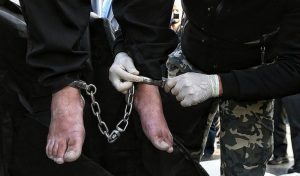 Iran Human Rights
In the past few days, seven prisoners, including two Pakistani citizens, were reportedly hanged at Zahedan Central and Iranshahr prisons.
On the morning of Thursday July 13, a prisoner by the name of Sharif Reigi was reportedly executed on murder charges at Zahedan Central Prison (Sistan & Baluchestan province, eastern Iran). According to the Baluch Activists Campaign, Mr. Reigi was transferred to solitary confinement on Sunday July 9 in preparation for execution.
On Saturday July 15, three prisoners were reportedly hanged at Zahedan Central Prison on drug related charges. The prisoners have been identified as Sheikh Mohammad Baluchzehi, 50 years of age, Kabir Dehghanzehi, 21 years of age, and Dadmohammad Dehghanzehi. These prisoners were reportedly transferred to solitary confinement on Thursday July 13 in preparation for execution. Dadmohammad and Kabir were reportedly Pakistani citizens who were arrested eight years ago. According to a report by the Baluch Activists Campaign, Kabir was 13 years old at the time of his arrest. This report says that Kabir had travelled to Iran for driving lessons. Iran Human Rights has not been able to confirm Kabir's exact age at the time of his arrest.
Activist and Mother of Slain Protestor Summoned to Court Same Day Intelligence Minister Denounces Arrests of Activists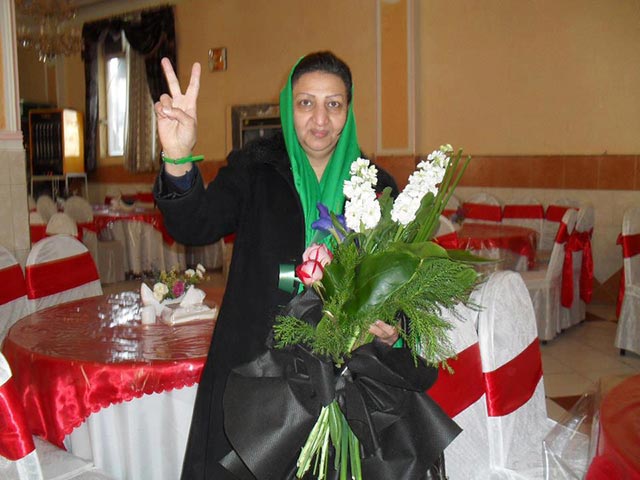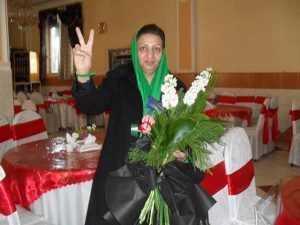 Center Of Human Rights
Human rights activist Shahnaz Akmali was summoned to court for unspecified charges on the same day the head of Iran's Intelligence Ministry-the authority that initially arrested her-announced his opposition to the arrests of peaceful activists. Akmali became an activist after her son, Mostafa Karimbeigi, was killed by a bullet to the head during the peaceful protests against the result of Iran's disputed 2009 election.
"The prosecutor's office contacted her by phone and told her she must appear in court. No written summons has been issued, so we don't know what the exact reason is," a source close to the family told the Center for Human Rights in Iran (CHRI) on July 12, 2017.
IRAN: THE MOTHER OF A POLITICAL PRISONER INSULTED AND HARASSED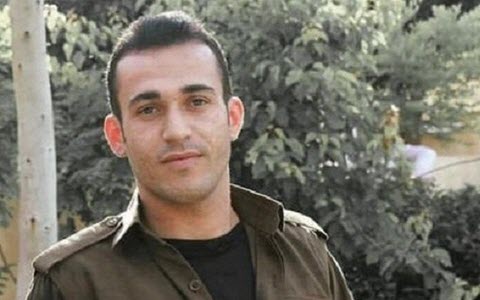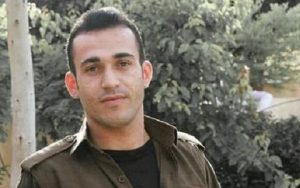 Iran Freedom
According to reports, despite the passing of more than two weeks after the arrests of a Kurdish political prisoner, his fate in not clear, and his mother was disrespected by Iranian regime's security forces.Despite the repeated pursuit by Ramin Hossein Panahi's family and their referral to security agencies, there is no news about the fate of this political prisoner.
In the past few days, the elderly mother of Ramin Hussein Panahi, after referring to the regime's Intelligence Office in Sanandaj to ask for his son's whereabouts, she was insulted and harassed by the agents of the Intelligence Ministry. The elderly mother says "We went to the Intelligence office in Sanadaj but they told us Ramin is in the hands of Revolutionary Guards (IRGC's) Intelligence. After we went to the IRGC's Intelligence office, they said Ramin is in the hands of the Intelligence Ministry. We don't know what to do."
Iranian Refugee Speaks of Torture Under Regime and Lack of Support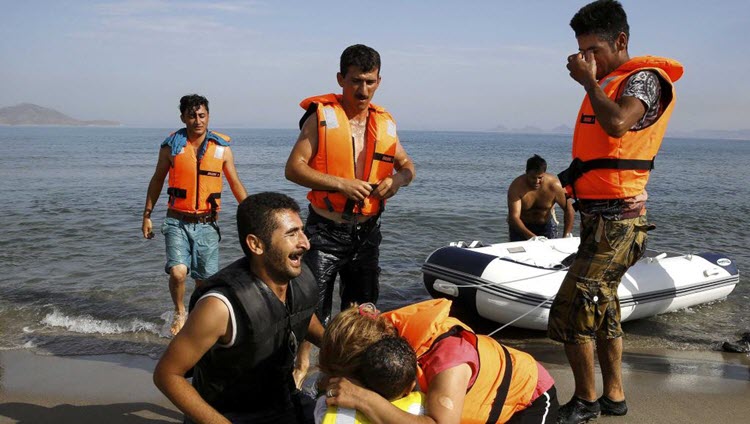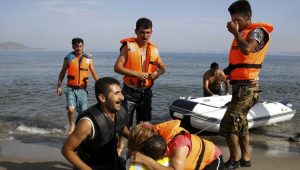 Iran News Update
A political refugee from Iran has written an op-ed for The Independent, detailing his torture under the Iranian Regime and criticising the European Union for not doing enough to help refugees.
Arash Hampay, a human rights activist, reports that refugees in Greece are being subjected to horrific human rights violations, including denial of medical treatment, police brutality, and inadequate living conditions. In his piece, he begged the EU to ensure that all of its member states abide by all 31 articles of the European Declaration of Human Rights.
He wrote: "How dare [the EU] speak in the beautiful language of human rights? How dare they talk about humanity and law and democracy? How dare they condemn human rights abuses in other countries when they are committing human rights abuses here, themselves?"
Iran Sentences U.S. Graduate Student to 10 Years on Spying Charges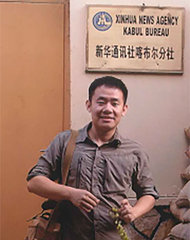 The New York Times
An American student from Princeton University was arrested in Iran and has been sentenced to 10 years in prison on charges he was spying for the United States, an Iranian judiciary official said on Sunday, an action bound to aggravate relations between the two countries.
The arrest and sentencing of the American, Xiyue Wang, a graduate student in history, was announced months after he had vanished in Iran, where he was doing research for a doctoral thesis. There had been rumors of his arrest, but the announcement on Sunday from Iran was the first official confirmation. A spokesman for Iran's judiciary, Gholam Hossein Mohseni-Ejei, said at a weekly news conference that one of "America's infiltrators" had been prosecuted, but he did not identify Mr. Wang by name or nationality. The judiciary's Mizan News Agency provided his name and his age, 37, saying he had "spider connections" with American and British intelligence agencies.
Iran- Terrorism Activities (Middle-East)
'This country is WORSE than North Korea'Rudy Giuliani says US fears new 'biggest enemy'
Daily Star UK
https://www.youtube.com/watch?v=gj8RpnDRRP4
THE United States fears what one country will do even more than North Korea, an adviser to President Donald Trump has warned. Rudy Giuliani, the ex-Mayor of New York, warned Iran is the country's biggest fear right now.
Speaking after a conference in Paris earlier this month, he said the nation poses a greater threat than both Kim Jong-un and Vladimir Putin.
Mr Giuliani was attending a rally in Paris organised by the People's Mojahedin Organisation of Iran (PMOI), which is the largest and most active opposition movement to the regime.The Paris-based group supports a totally secular political system in the hard line Islamic country.
Don't whitewash the Iranian regime's crimes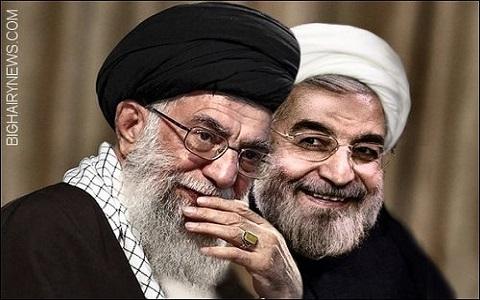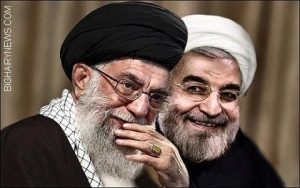 Washington Examiner
Last week, the Iranian regime took the ambassadors of 45 foreign countries for a tour of the notorious Evin prison in Tehran to judge for themselves how the state treats prisoners. The tour came one day after Javad Larijani, the head of the Iranian regime's so-called "Human Rights Organization," claimed there are no political prisoners in Iran. This was an attempt to debunk the increasing wave of international criticism at Iran's human rights violations, especially in its prisons.
The Ayatollah's Billion-Dollar Alaskan Bag Man



Politico
Did an elderly Korean-American salmon exporter become a money launderer for Iran?
In August 2012, a silver Rolls-Royce pulled up to the majestic Broadmoor Hotel in Colorado Springs, Colorado. Out stepped a newly married couple, freshly arrived from their wedding ceremony. At the lavish reception, the bride and groom performed an intricately choreographed dance for the assembled guests, and cut the first piece of a formidable, multi-layered white wedding cake. They celebrated with family and friends. The bride wore a dazzling sapphire pendant around her neck, matching sapphire earrings and a weighty diamond ring around her finger. At the wedding dinner, a man toasted the groom, Mitchell Zong, as the kind of person who "really bends over backwards to help friends and family."
Less than two years later, when FBI agents, executing a search warrant, entered the Zong family's Southern California home, they took that same sapphire wedding set, valued at more than $40,000, as well as $24,000 in cash. Federal prosecutors had initiated a huge civil forfeiture case over property owned by the Zong family, including Mitchell Zong.
Iran's Defense Minister Reacts Angrily to Mattis' Regime Change Remarks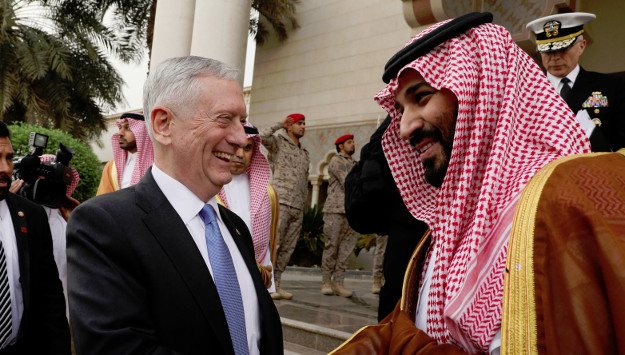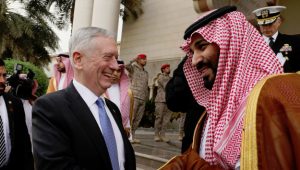 Middle East Institute
U.S. Secretary of Defense James Mattis' latest remarks about the need for regime change in Iran have triggered angry reactions in Tehran. The Iranian defense minister described the Mattis' comments as "interventionist" and claimed they violated all principles of international law. "Instead of thinking about other nations, America's defense minister and ruling establishment had better focus on resolving domestic issues and assessing their root causes which most likely will not only lead to the collapse of the current American administration in the near future, but has also created serious and numerous challenges to the political system in that country," Hossein Dehghan was quoted as saying by state-run Islamic Republic News Agency. "Arrogant behavior, lack of attention to the power of nations, and ignorance about historical events and consequences of such statements have deprived such people of common sense. These remarks are similar to delirious talk by an ill person with fever," he lamented.
Iranian Doctor Denied U.S. Entry Accused Of Links To Basij Force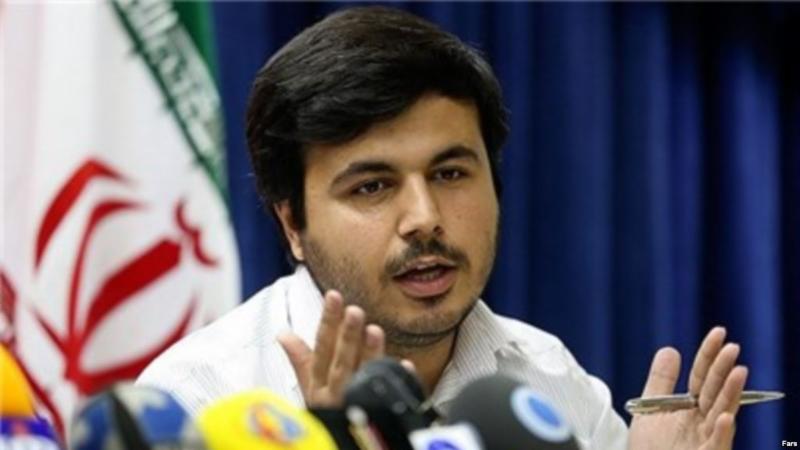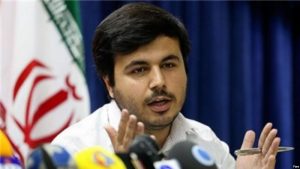 Radio Liberty
An Iranian medical researcher who was prevented from entering the United States to work at a Boston hospital is believed to have been an active member of the Basij force used in Iran as a tool of state repression.
Seyed Mohsen Dehnavi was the head of the Basiji at Tehran's Sharif University, former students at the university and activists claim.
Several former Sharif University students who did not want to be identified because of fear of government harassment told RFE/RL that Dehnavi was involved in putting pressure on reformist students.
Iran Dominates in Iraq After U.S. 'Handed the Country Over'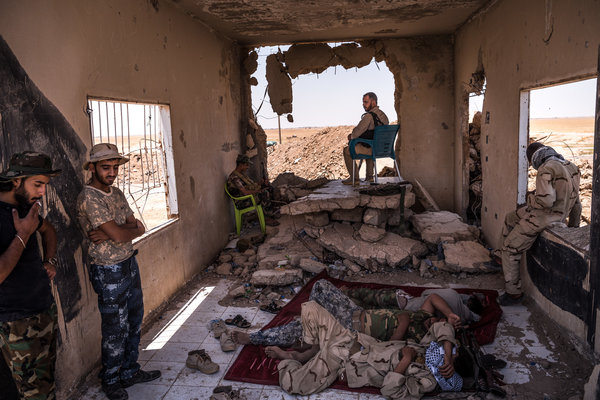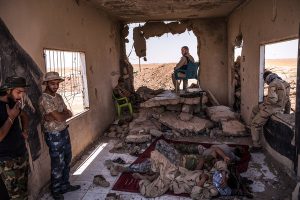 The New York Times
BAGHDAD – Walk into almost any market in Iraq and the shelves are filled with goods from Iran – milk, yogurt, chicken. Turn on the television and channel after channel broadcasts programs sympathetic to Iran.
A new building goes up? It is likely that the cement and bricks came from Iran. And when bored young Iraqi men take pills to get high, the illicit drugs are likely to have been smuggled across the porous Iranian border.
And that's not even the half of it.
Across the country, Iranian-sponsored militias are hard at work establishing a corridor to move men and guns to proxy forces in Syria and Lebanon. And in the halls of power in Baghdad, even the most senior Iraqi cabinet officials have been blessed, or bounced out, by Iran's leadership.
Why IRGC is enemy of Islam and a major source of terrorism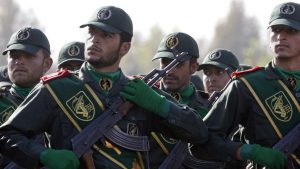 Al Arabiya
In 1979, after decades of oppression, people in Iran courageously stood up to the Shah dictatorship and demonstrated power of the people by toppling him. But their hopes of freedom were soon crushed when Khomeini was able to deceive them with false promises to establish a bloody reign of terror, based on a state principle called velayat-e-faqih.
We must not be deceived by media outlets, which try to compare Iran's state principle to other countries in the region. Velayat-e-faqih means that the faqih, a so-called Islamic jurist, is the custodian of all Muslims until the missing 12th Imam Mahdi reappears. By nature, he must rule not only people in Iran but Muslims all over the world and has the divine duty to give global fatwas and intervene into other nations to "free" them.
Iran- Nuclear Activities
Two Years After Nuclear Deal, Iran's Belligerent Behavior Confirms Critics' Concerns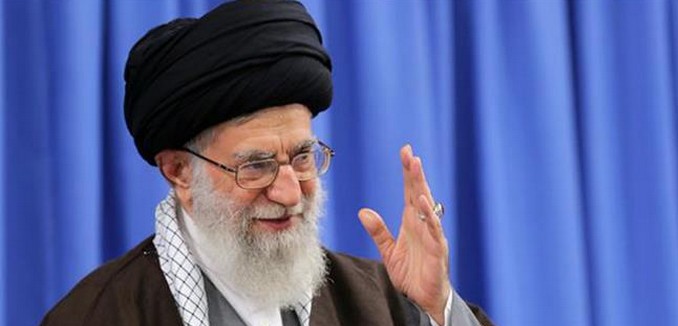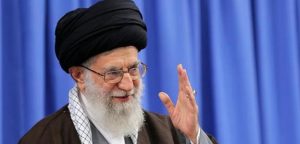 The Tower
Friday marks the second anniversary since Iran signed a landmark nuclear agreement with six major world powers led by the United States. Over the past two years, the Islamic Republic has violated the nuclear terms of the deal at the margins and pursued a much more aggressive military campaign across the Middle East, confirming concerns first raised by the deal's critics.
Already last year, Bret Stepehns, then a columnist with The Wall Street Journal, observed:
Mr. Obama says Iran is honoring the nuclear deal, but German intelligence tells us Tehran is violating it more aggressively than ever. He promised "snapback" sanctions in the event of such violations, but the U.S. is operating as Iran's trade-promotion agent. He promised "unprecedented" inspections, but we're not permitted to inspect sites where uranium was found. He promised an eight-year ban on Iran's testing of ballistic missiles, but Tehran violated that ban immediately and repeatedly with only mild pushback from the West. He promised that the nuclear deal was not about "normalizing" relations with a rogue regime. But he wants it in the WTO.
IRAN TO U.S.: DON'T EVEN THINK ABOUT OVERTHROWING OUR GOVERNMENT AGAIN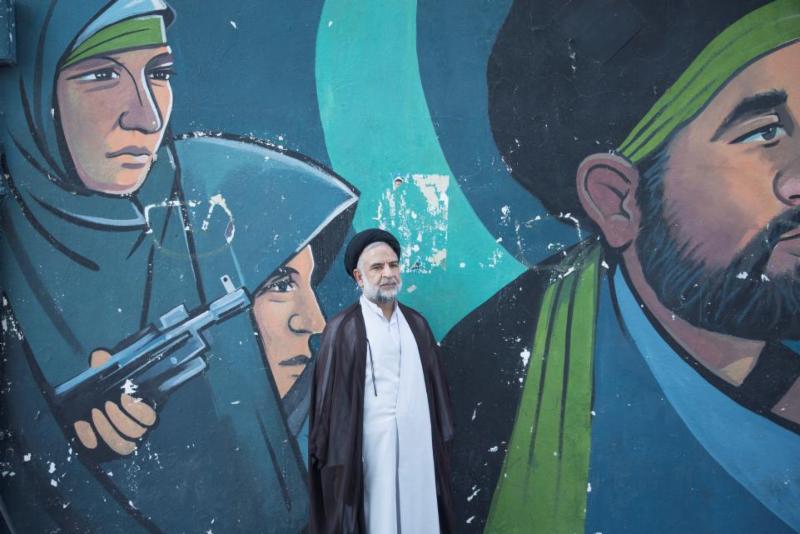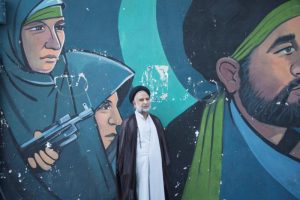 News Week
A top Iranian military commander is the latest official to speak out against U.S. chatter of pursuing a policy of regime change against the government in Tehran, Iran, something Washington has successfully done once before.
Brigadier General Massoud Jazayeri, deputy chief of staff for the Iranian military, attacked remarks made recently by high-ranking U.S. officials such as Secretary of Defense James Mattis and Secretary of State Rex Tillerson suggesting they may seek to topple the Iranian government, which they accuse of sponsoring terrorism and political oppression. The military leader's words echoed long-held suspicions by Iran that the U.S. is plotting to oust the nation's political and religious leaders forcefully in favor of ones more sympathetic to the West, as it did by sponsoring a coup in 1953. More than half a century later, Jazayeri said Iran was unphased by such comments from the administration of President Donald Trump, but vowed to respond with action.
Please, 
Your donation will help OIAC advocates for a democratic, secular and non-nuclear government in Iran. Founded on the respect for human rights, gender equality, religious and ethnic tolerance, as wells as social, economic justice, and security for America. Our goal is to organize Iranian-American communities in the United States to promote these values.
Thank You,