Iran- Human Rights (Women, Minorities, Ethnics)
Iran: 11 Executions in Three Prisons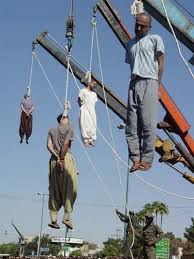 NCRI
Authorities sent 11 inmates to the gallows in the span of three days (December 12 to 15) in the prisons of Maragheh, Karaj and Bandar Abbas, all across Iran. In the morning of December 15 at least five prisoners in Karaj Central Prison (west of Tehran) and one in Bandar Abbas Central Prison (southern Iran) were hanged. The day before three Iranian Baluchis were hanged in Bandar Abbas Central Prison and another inmate was hanged in Ghezel Hesar Prison of Karaj after enduring 23 years behind bars. On December 12 an Iranian Kurd was hanged in Maragheh Prison (northwest Iran).
In the meantime, Mohammad Javad Larijani, secretary of the Iranian regime's so-called "High Council for Human Rights" has been recently making a lot of noise over the necessity of decreasing the number of executions in Iran, all to deceive the international community.
Four Christian Converts Sentenced to 10 Years Imprisonment in Trial Lacking Due Process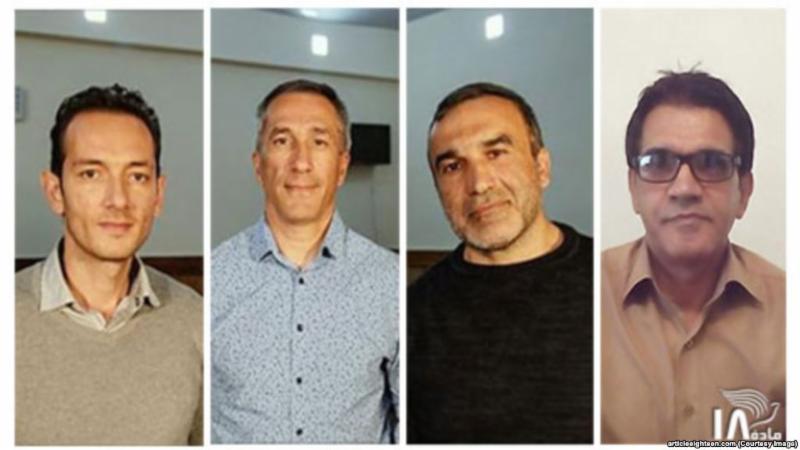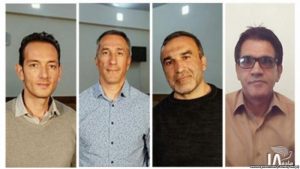 Iran Human Rights
Three Azeri men and one Iranian man, all Protestant Christian converts, have been sentenced to 10 years in prison by the Revolutionary Court in Iran, according to Mansour Borji, the advocacy director of Article 18, an organization that defends Christians in Iran.
No evidence was presented by the prosecution during the trial to show the defendants had acted against national security, Borji told the Center for Human Rights in Iran (CHRI).
He added that Judge Mashallah Ahmadzadeh of Branch 26 of the Revolutionary Court-who has issued sentences ranging from five to 15 years in prison to 16 Christian converts since April 2017-referenced a report by the Islamic Revolutionary Guard Corps (IRGC) during the trial.
Iran's Children Are Being Killed for Their Organs; Regime Blames Parents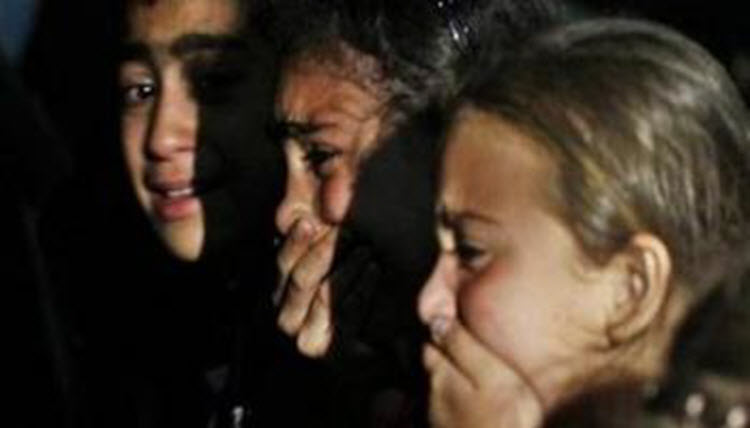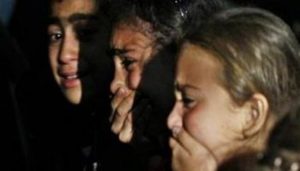 Iran Focus
Missing Iranian children are being killed for their organs, according to officials in the Iranian Regime.
Fatemeh Daneshvar, a member of Tehran's City Council, said on July 1, that gangs involved in the kidnapping and sale of children are operating in the city. She said: "In many cases, the children disappear and their organs are smuggled, and after some time, some of them are abandoned dead in the deserts without kidney and eyes."
Where Writing Poems in Arabic Could Land You in Prison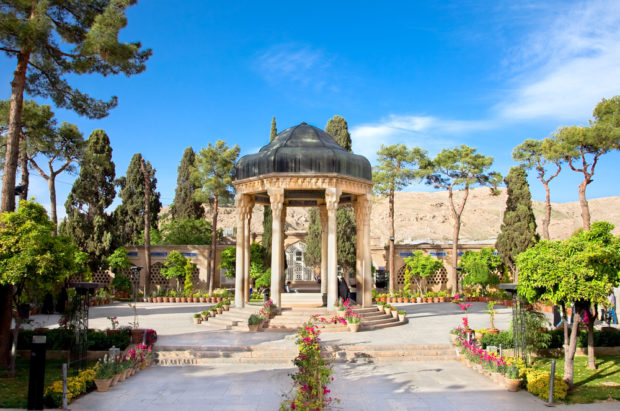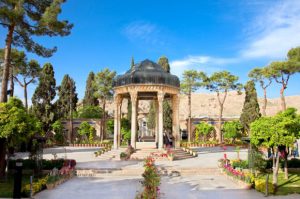 Asharq Al-Awsat
Ask any Iranian who the persons they most admire are and you are likely to hear a list of poets- from Ferdowsi and Saadi centuries ago to Iraj Mirza and Sohrab Sepehri more recently.
For an average Iranian, the poet is not only a creator of beauty but also the guardian of the nation's conscience. Iran is one of few countries in the world where the list of celebrities at any given time includes a number of poets and where poetry recitals draw crowds that compete with those of pop music concerts.
Because of that deference to, not to say reverence, for poetry, Iranian poets always managed to escape the worst effects of repression during centuries of despotic rule. No autocrat, no potentate, dared send a poet to prison, let alone have him killed.
Iran Regime's Official: 12 Million People in Iran Are Under the Absolute Poverty Line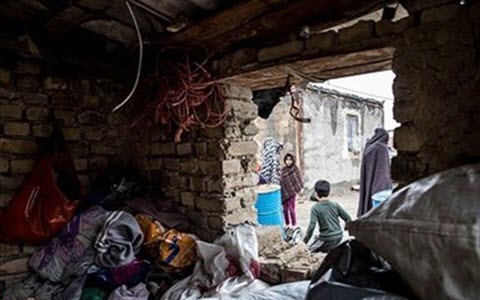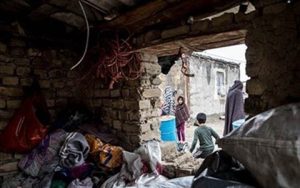 NCRI
A few weeks after being elected for a second term as president, Hassan Rouhani had to be whisked away from a rally in Tehran on June 23 by his security forces after being encircled by angry chanting protesters.
The mob shouted slogans comparing Rouhani to Abolhassan Banisadr, Iran's first president who fled Iran in 1981 after falling out of favor with then Supreme Leader and Founder of the Islamic Republic, Ruhollah Khomeini, for his more moderate policies. In a video posted on social media, Rouhani's bodyguards are seen trying to control the mob while whisking him away to safety.
Virginia Cartoonist Declines Award from Iran's Trump Cartoon Contest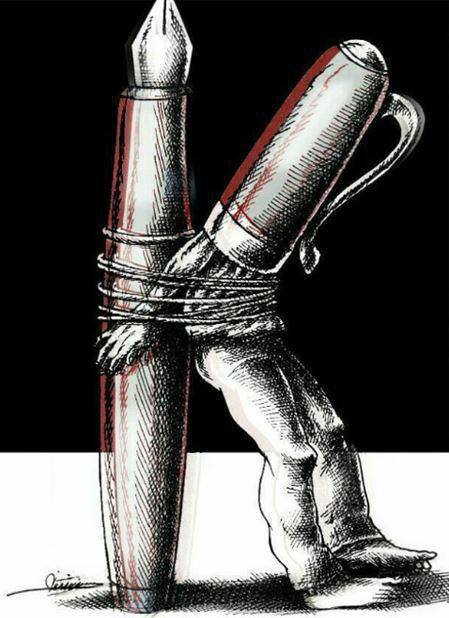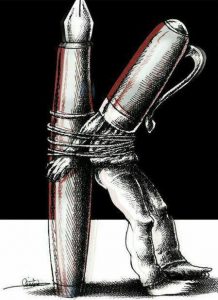 The Washington Post
AT FIRST, Clay Jones was flattered. Then he learned more, and was repulsed.
Now, Jones, a self-syndicated political cartoonist based in Fredericksburg, Va., is declining the honor.
Jones discovered this week that a cartoon of his lampooning the president had been awarded a citation in the Trumpism Cartoon and Caricature Contest, as announced Monday by Iran's House of Cartoon in Tehran. His cartoon spoofed Time magazine's 2016 selection of Trump as "person of the year" by drawing a comparison to Hitler, whom Time named its "man of the year" in 1938.
Jones's issue with the competition is that he now believes it is anti-American and anti-free speech.
Quote of the Week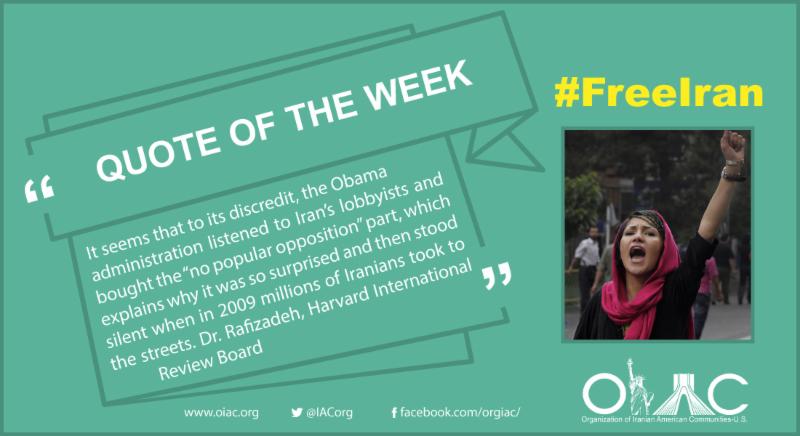 Iran- Terrorism Activities (Middle-East)
The West Must Realize Rouhani Isn't An Agent Of Change In Iran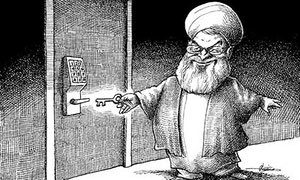 Forbes
As Hassan Rouhani commences his second term as president, the West must realize that he is not and has never been as agent of change in Iran. In the run-up to his election, Rouhani routinely invoked "violence and extremism" in his campaign rhetoric to bolster opposition to his leading opponent, Ebrahim Raisi, in the ongoing roleplay where the incumbent represents a more moderate approach than his acknowledged hardline alternative. This despite the fact that Rouhani had already demonstrated during his first term that he had no intention of challenging the violence and extremism of the clerical regime.
Many Iranians boycotted the presidential election to draw international attention to the fundamental lack of choice in a system where even self-described moderates like Rouhani are vetted by unelected clerics and judiciary officials based on their loyalty to the Supreme Leader and the ruling theocracy.
It's time to prepare for Iran's political collapse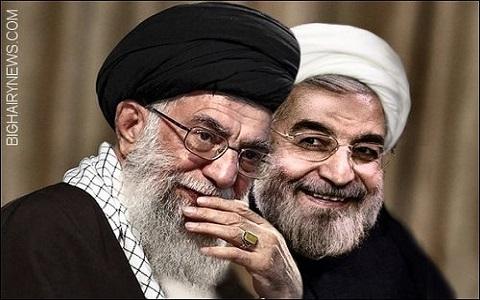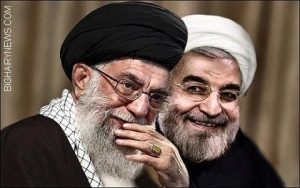 The Washington Post
In recent congressional testimony, Secretary of State Rex Tillerson sensibly stressed that the United States should "work towards support of those elements inside of Iran that would lead to a peaceful transition of that government." The commentariat was aghast, and the Islamic republic registered a formal protest note. Both parties seemed surprised that the United States has long assisted those seeking democratic change. During the Cold War, secretaries of state routinely assured those trapped behind the Iron Curtain that America supported their aspirations. Given that Iran is ruled by an aging Supreme Leader Ayatollah Ali Khamenei, the United States should be prepared for a transition of power there that may yet precipitate the collapse of the entire system.
Bedfellows: Qatar and Iran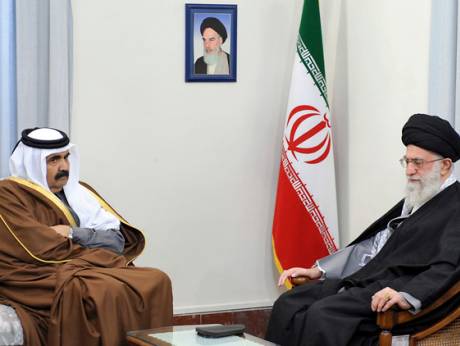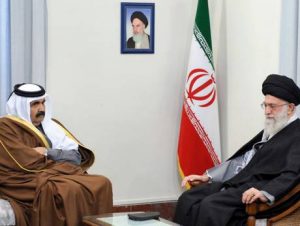 Arab News
Saudi Ambassador to the UN Abdallah Al-Mouallimi recently highlighted Qatar's cooperation with Iran. Highlighting their alliance is critical because any policy that solely focuses on countering one player may let the other off the hook.
At first glance, Doha and Tehran may appear odd bedfellows. Mainly Persian Iran is ruled by a Shiite theocracy, while mainly Arab Qatar is predominantly Sunni. It would thus seem in Qatar's interests to be on the side of other Arab Gulf states, not Iran, but that is not the case. Several factors are bringing Tehran and Doha closer together.
To Tehran, often what matters are shared policies and objectives, not commonality in religion or ethnicity. It can ally itself with atheists, Sunni extremist groups such as Al-Qaeda, Russia or Venezuela, as long as they help advance its hegemonic ambitions and revolutionary ideals. What brings Doha and Tehran together is a convergence of interests and policies.
They are the Godfathers of terror and will DESTROY us' Experts warn of one country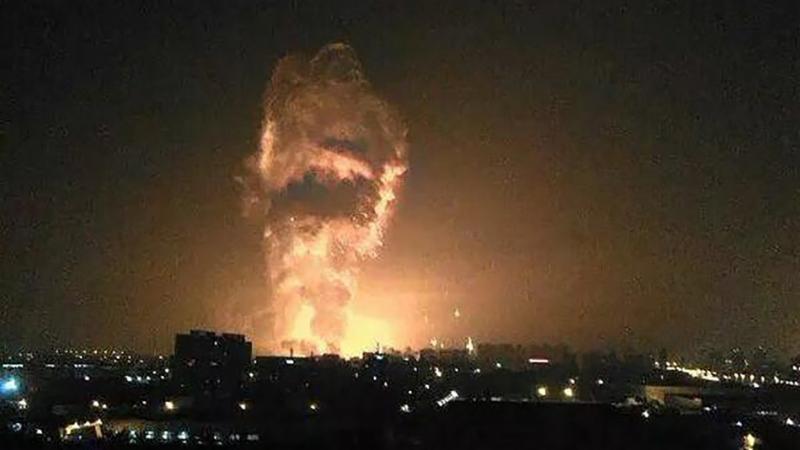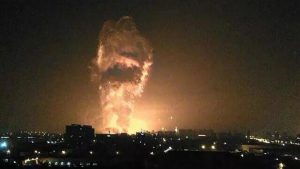 Daily Star
At a rally in Paris this weekend in support of a free Iran, numerous leading figures have called for the world to act now to defeat the threat posed by the Islamic Republic. It was organised by the People's Mojahedin Organisation of Iran (PMOI), which has accused Iran of exporting and funding Islamic terror across the globe.
The PMOI is the largest and most active opposition movement in Iran that supports a totally secular political system in the country. The organisation was also the first to expose the very existence of Iran's nuclear programme two decades ago.
What Does The Future Hold For Iran?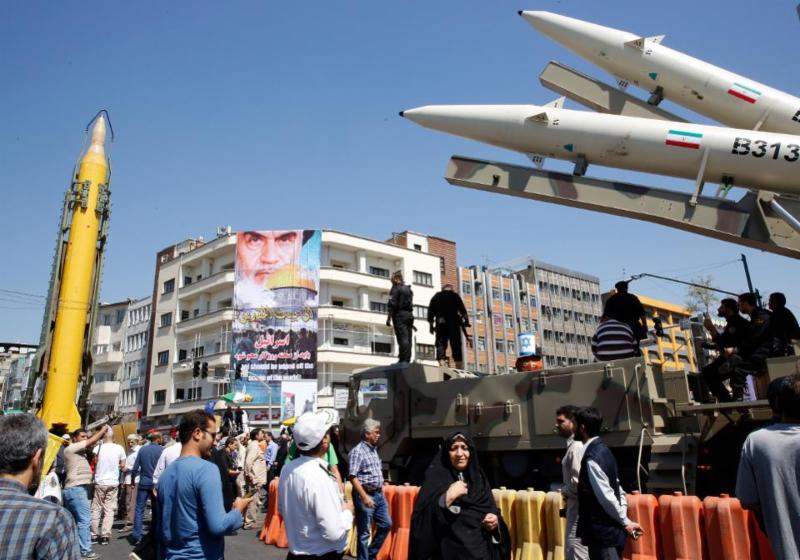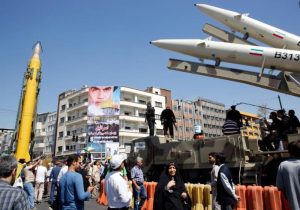 Forbes
With developments regarding Iran and the Middle East on fast forward recently, voices are heard speaking of winds of change in Iran. Iran's society, described as a powder keg due to social discontent, is literally simmering.
And after far too many years, the international community is gradually but surely realizing how appeasement will only yield further destruction. Catapulting events further is Iranian Supreme Leader Ali Khamenei's failure to engineer the recent presidential election to unify his regime for the tsunamis ahead.
Iranian opposition leader Maryam Rajavi was the keynote speaker of a recent convention in Paris where she delivered a very different and new perspective on how to resolve the Iran dilemma.
Are the winds of change blowing in Iran?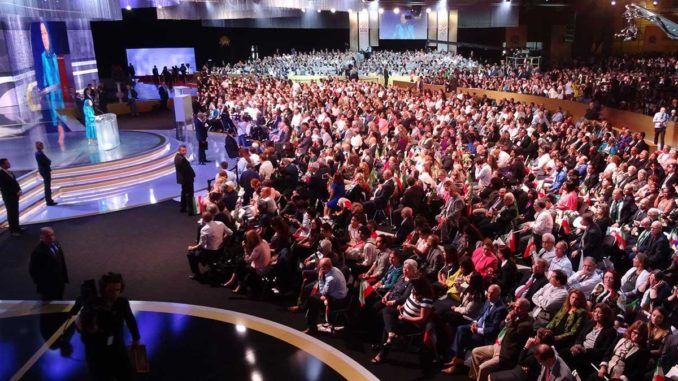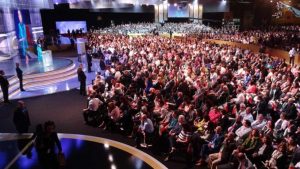 Al Arabiya
Tens of thousands of supporters of Iran's main opposition group, the National Council of Resistance of Iran (NCRI), gathered in a massive convention hall in Villepinte, Paris over the weekend to call on the international community to back the Iranian people's democratic aspirations and recognize the NCRI as a real alternative to the mullahs' theocracy.
The grand gathering of Iranians, which takes place in Paris every year, was this year attended by more than 50 parliamentary delegations from all around the world including the US and Middle East as well as the former mayor of New York, Rudy Giuliani, the former Chairman of the US Democratic Party and former Governor of Pennsylvania, Ed Rendell, the US Ambassador to the United Nations, John R. Bolton, member of the European Parliament, Gérard Deprez and many prominent political dignitaries.
The keynote speaker at the event was NCRI-president, Mrs Maryam Rajavi. In her speech that was also broadcast inside Iran, she underscored that "regime change [in Iran] is within reach because the mullahs have gotten themselves stuck in three wars of attrition in the Middle East.
Iran- Nuclear Activities
Iran Seeking Nuclear Weapons Technology, German Intel Says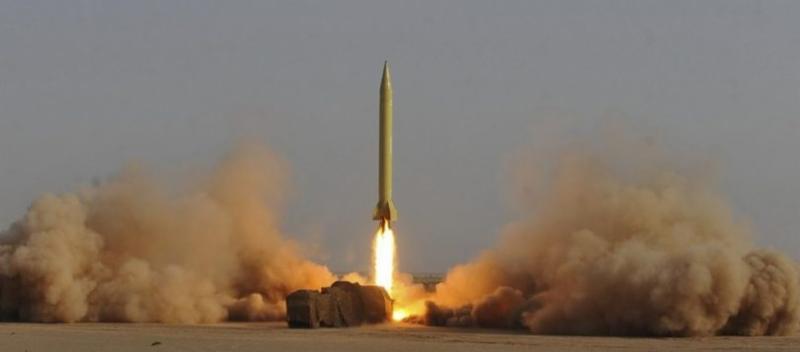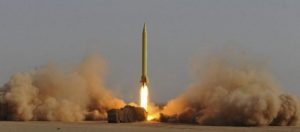 Freedom messenger
Damning German intelligence reports emerged in June and July revealing the Iranian regime's continued pursuit of nuclear weapons and missile technology in defiance of international sanctions and UN resolutions.
A federal intelligence report also said that the Islamic Republic targets Jewish and Israeli institutions with espionage. According to the German state of Hamburg's intelligence agency: "there is no evidence of a complete about-face in Iran's atomic polices in 2016″ [after the Islamic Republic signed the JCPOA accord with world powers in 2015, designed to curb Iran's nuclear program in exchange for sanctions relief]. Iran sought missile carrier technology necessary for its rocket program."
Please, 
Your donation will help OIAC advocates for a democratic, secular and non-nuclear government in Iran. Founded on the respect for human rights, gender equality, religious and ethnic tolerance, as wells as social, economic justice, and security for America. Our goal is to organize Iranian-American communities in the United States to promote these values.
Thank You,