June 30, 2018 – Paris, France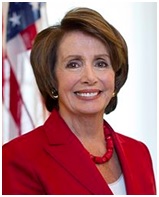 Congresswoman Nancy Pelosi (D-CA)
Minority Leader of the United States House of Representatives
Hello, it is my pleasure to send my warm regards to advocates and friends to a free Iran. This year the world has watched men and women bravely stand up for their rights in peaceful protests across the country. There courage and determination inspires all to recommit to our shared mission, to build a democratic, free and non-nuclear Iran.
America stands in solidarity with every Iranian man and woman and child as they fight for the right to speak freely without fear of persecution. We stand with them to advance peace and stability in Iran and end the regime support of terrorists around the world. And we stand with them to build a secure future, where our children can live free from the fear of nuclear weapons. Until the Iranians attain all the human rights, dignity and freedom they deserve, our work is not over. Thank you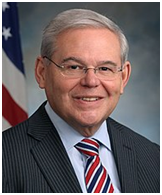 Senator Robert Menendez (D-NJ)
Ranking member of Foreign Relations Committee in US Senate
Good afternoon, Salam, Dorood.
I am pleased to have the opportunity to address the Organization of Iranian American Communities of the United States. Every day, you highlight the plight of Iranians who remain silence under an oppressive, brutal regime. And I share your vision, for a brighter future for Iran. A future which all Iranians live without fear and enjoy a government that incredibly represents the will of Iranian citizens, respects human rights and commits to abiding by the rule of law.
Around the region with Russia's support, Iranian leaders are seeking to increase their footprint in Syria and Iraq and we know that Hezbollah continues to sow discord around the region. Across the region, Iran continues to threaten the national security and trust of the United States. It continues to pursue a belligerent, ballistic missiles program. It continues to align itself with Putin and it continues to supply weapons and technical know-how to the Houthis in Yemen. And Bashar Al Assad's brutal regime in Syria is totally depending on its lifeline from Tehran. And even as it continues to supply terrorist across the region with money, weapons and resources; the people of Iran suffer under a repressive regime with absolutely no respect for basic human rights and no economic investment in their welfare.
Your support was critical last year, when I introduced the bi-partisan countering Iran's Destabilization Activities Act of 2017. Our bill not only holds Iran accountable for its ongoing ballistic missiles development, and continued support for terrorism, it expands the scope of human rights and arms embargo violations eligible for sanctions. Thank you for coming together and making your voices heard. I will always support justice and human rights, peace and security and above all else, the rights of all Iranians to fundamental freedoms.
Senator John Boozman (R-AR)
Member of Appropriations Committee in US Senate
Dear Mrs. Maryam Rajavi and Participants of 2018 Free Iran Convention in Paris,
Thank you very much for asking me to speak at this event, and I apologize that I am unable to make the gathering in Paris, France, on June 30, 2018. As you know, I am an active member of the Iran Human Rights and Democracy Caucus, which aims to shed light on the efforts of the Iranian people to bring change and democracy to their country.
I am disturbed by the rising number of human rights violations in Iran and the fact that the Iranian regime has been holding its own citizens at gun point. The U.S. remains committed to democracy, human rights, civil liberties, and the rule of law, and supports the Iranian people in their calls for a democratic government that respects these rights and freedoms. I also remain committed to preventing Iran from developing a nuclear weapons program and providing them to non-state actors. Yours is a noble cause and it is very important that we continue the dialogue on the matter. I hope it is a productive gathering, and I wish you all the best of luck.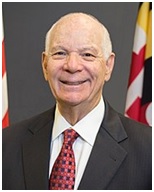 Senator Ben Cardin (D-MD)
Member of Foreign Relations Committee in US Senate
Dear Friends,
I would like to extend a warm welcome to all attending this year's Free Iran Convention held in Paris. The well-being of the Iranian people is a critical issue to me, and that is why I am pleased that this event exists to spread awareness and build support for change in Iran.
In the decades since the revolution of 1979, millions of Iranians have struggled under the weight of an oppressive and hardline regime. While I am proud that the United States and many others have continuously stood up for the freedom of the Iranian people, I know that there is still much we can do to demand change. Advocates such as you make it clear to all that the Iranian people have had enough and are eager for reform.
It is tragic that the people of your homeland have had to endure numerous abuses of fundamental human rights and freedoms in recent decades. Thanks to efforts such as yours, the challenges facing Iranians have been brought to international attention. I commend each of you for all you have done to strengthen ties among the regime's opposition, and for all you have done to fight for a government that represents the interests of its people. Please know that I will always remain a friend of the Iranian people and their champion in the U.S. Senate.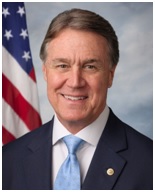 Senator David Perdue (R-GA)
Member of Armed Services Committee in US Senate
Hi everybody, I am David Perdue the junior United States Senator from Georgia. Welcome to the 2018 International Convention for a Free Iran. You represent Iranian American communities across the entire country. For years you have worked to expose the Iranian regime's systemic human rights violations. This year, Iranians have taken to the streets to protest their government on several occasions including this week. Even as the regime tries to stifle their voices.  You have relentlessly supported freedom for the people of Iran. The Iranian American community of Georgia, has been a major part of that effort. Your commitment, hard work and support of this cause has not gone unnoticed.
My message to you today is simply, I hear you and I appreciate so much all your efforts. Having served in the United States Foreign Relations Committee and now in the Armed Services Committee, I am committed to doing all I can to advance and defend basic freedoms in human rights for Iranians and others around the world. You have been a crucial part of this effort and I know you will continue to be in the future. Again, thank you for all you do.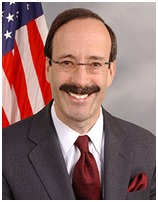 Congressman Eliot Engel (D-NY)
Ranking Member of Foreign Affairs Committee of US Congress
Hello, I am Eliot Engel, representing the people of New York's 16th congressional district and the ranking member of the House Foreign Affairs Committee. I want to send my regards to all those gathering today and express my solidarity with the people of Iran. Thank you for bringing attention to the human rights abuses and the corruption and the hypocrisy of the Iranian regime. I stand with those in Iran, who seek a more prosperous and peaceful future. The United States stands with you. I look forward to a day when the people of Iran, have the greatest say in their own government, their laws and their future. And I look forward to one day walking in a free Iran with all of my friends and neighbors who are fighting so hard to have a free Iran. Thank you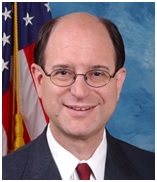 Congressman Brad Sherman (D-CA)
Member of the Foreign Affairs Committee in US Congress
Hello I am Congressman Brad Sherman, from America's best named city, Sherman Oaks, California. And for 22 years, I have served on the foreign affairs committee in the House of Representatives, where I have made it a priority to fight for human rights in Iran and that starts by advocating for a non-nuclear Iran that is democratic, secular and free. That's why I am honored to be speaking before the International grand gathering for free Iran once again this year. But since I addressed this rally last year, there has been major new developments, while the regime had continued to conduct mass executions, to jail journalists and fuel extremism across the region. Everyday Iranians have stood up and said, "enough"! and were great risks to themselves and their families. They have come out to the streets to shout "No Ghaza, No Lebanon, No Syria, My Life for Iran".
We stand with solidarity with the brave Iranians fighting for this new chapter. None of us will know what will happen with these protests, quite frankly, with the protesters themselves. But each person marching on the streets should know that the United States is their friend. Your fight, is our fight. And we stand with you as you face down a regime that cares nothing for its own people's freedom or prosperity.
I want to commend Madam Rajavi, for continuing her advocacy for democracy, women's rights and minority rights in Iran. Democracy and equality are not just principles we hold here, they are rights that belong to all people and we hold these ideals by showing our support for the brave protesters in Tehran and Mashhad and across Iran. This year I was proud to manage on the House Floor, House Resolution 676, a Congressional Resolution that supports exactly those people.
Once again, I should thank the MEK for being the first organization to bring Iran's nuclear program to the attention of the world back in 2002. The elites of Iran also must be sanctioned for their egregious violations of human rights, including infringing free speech.
This May, I sent a letter to the president demanding that we force sanctions against companies located anywhere in the world that exports censorship technologies to the Iranian government. This action is required by legislation I helped pass in law in the wake of the 2009 protests and which today unfortunately is not enforced. This past year, I joined in introducing the IRGC Terrorist Sanctions Act of 2017 to require the president to designate the IRGC as a terrorist entity. I also co-sponsored the Iran Human Rights Hostage Taking Accountability Act which passed the House of Representatives this April and will impose sanctions on the Iranian regime for its unlawful detentions of both American and Iranians.
Sanctions like these will not only press Tehran to stop abusing its own people, but will also help bring back the regime to the nuclear negotiating table. Under the JCPOA, we can sanction the regime proportionally to its wrong doing in non-nuclear matters. That wrong doing includes its activities in Yemen, and Syria, to the streets of Isfahan and Shiraz. That wrong doing is massive and the sanctions should be massive. A prosperous Iran must be a peaceful Iran, where the Iranian people's freedom and human rights are restored. You believe in this future, I believe in this future and together, we will continue working towards a secular, non-nuclear and democratic Iran, where this goal can become a reality.
I am Congressman Brad Sherman from California. Thank you very much.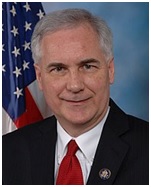 Congressman Tom McClintock (R-CA)
Member of Budget Committee in US Congress
Hi everybody, I am Congressman Tom McClintock of California. The Iranian movement has continued to grow and spread throughout the years. As the tyranny of the mullahs has become more extreme, the international resistance to them has become more resolute. The more the story of Iran is told of its proud ancient heritage to freedom and civilization, and its current curse of despotism and terror, the more the world has rallied to your cause. We've seen this in the liberation of the MEK freedom fighters trapped in Iraq. We've seen it in the growing opposition to the Iranian mullahs from other Islamic countries like Saudi Arabia and Egypt. We've seen it in the growing support for the grand resistance rally that meets here today.
At a turning point in the liberation of America, Thomas Pain spoke of times that try men's souls; such a time is coming in Iran, where the struggle for freedom is reaching a critical hour. Years of repression by the dictators in Tehran has produced economic malaise at home and growing opposition abroad. The Iranian people know it. They are living it. And they have reached a breaking point. We are now approaching one of those rare moments in history where the world could change overnight. Twice before in 2009 and again in 2015 discontent rose to a boiling point within Iran. Both times, the Obama Administration turned its back on the long suffering people of Iran and instead worked to legitimize and stabilize this dying regime. In 2015, Mr. Obama handed 1.7 billion dollars in cash over the mullahs, including 400 million dollars in untraceable Euros and dollars placed on cargo pallets and flown to Tehran. We have many Iranian expatriates in my district in California and they tell me that immediately following this shameful spectacle, the Iranian guard expanded dramatically and began a brutal round of repression that cost thousands of Iranians their lives.  But their families now report the desperation has reached such a point that Iranians are willing to risk their lives in the streets. As one told a family member, "they can't kill all of us".
Iran is one of the oldest, greatest civilization in the history of mankind, yet it's been suppressed and plundered by a click of theocratic thugs that comprise the Iranian government. Their claim on power is illegitimate and the time to topple them has come. I strongly support the Iranian people's resistance and I stand behind President Trump's strong word of backing and encouragement. I believe it's time for the United States to step forward with material support for the freedom movement. For every dollar Obama gave this brutal dictatorship, we now owe to the Iranians who are desperately trying to restore freedom to themselves and their posterity.
Under President Trump's leadership we made significant progress towards the liberation of Iran. We banned federal funds from being used to aid in exports and imports. We've extended and expanded the ban on transactions involving nations that engage in human rights violations and international terrorism of which Iran is one of the worst. We've expanded the arms embargo and congress has repeatedly expressed its support for the solidarity of the Iranian people. But the Iranian people need more than our good wishes and the time has come to act.
They need direct satellite access to the internet that the regime has denied them on the ground. They need us to restore economic sanctions against the regime and US leadership in a renewed international boycott of Iran. They need the voice of America to express unqualified support for the resistance movement in Iran and it will send a powerful message to the Iranian people, if we would invite Maryam Rajavi, the President of the National Council of Resistance of Iran to address a joint session of Congress. Turning points like these do not come often and Thomas Pain was right that in such moments this summer soldiers and the sunshine patriots will shrink from their duty but those who stand it now deserve posterity's gratitude. For too long the United States has shirked its responsibility and the time has come to stand tall with the freedom movement of Iran.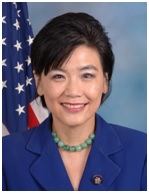 Member of Ways and Means Committee in US Congress
Hello, I am Congresswoman Judy Chu, from California's 27th district and I want to send my best wishes for a successful 2018 international convention for a Free Iran. I am sorry I could not join you in person, but from here in Washington DC to all of you in Paris, I want you to know that I stand in solidarity with you in your fight for freedom, democracy and human rights in Iran. And I am so impressed by the many students, scholars, former political prisoners, women's rights advocates, and other leaders, who joined together once again for this important cause. I am especially moved by the courage of Iranian women who are taking to the streets, even though it means putting themselves at risk. But they are not alone.
The images of their struggle are being shared across the world and people of conscience everywhere are standing with the people of Iran as they demand freedom for a regime so theocratic and cruel it dictates even how they can dress. The women sitting in an Iranian prison today for the crime of removing their headscarves are heroes to women all over the world who strive for equality. I am proud of their courage, but also look forward to the day when a women is not putting herself at risk for expressing herself.
But Iran's human rights abuses extend beyond just women, last year alone, Iran's theocratic government executed hundreds. Many for drugs and a few for crimes committed as children. Journalists are prosecuted for speaking the truth and their freedom of expression, association, and assembly remain heavily restricted for the Iranian people. That is why I am so proud to stand with you and speak out against Iran's theocratic leaders. I strongly support your work to establish a free and democratic Iran that works with the US and others to build a safer world; not one that funds terror or abuses its own people. So thank you again for all your important work to promote human rights and a more free Iran and know that I am proud to join you in this effort.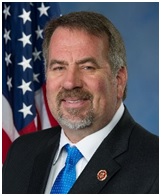 Congressman Doug LaMalfa (R-CA)
Member of Agriculture Committee in US Congress
Greetings. I am Congressman Doug LaMalfa. I am coming to you today to talk to you about supporting a free Iran, one with a democratically elected government process, one that respects men and women, one that's, well not seek to proliferate in the nuclear race, one that will indeed give Iran back the individual responsibilities and liberties it used to have before, one that was so prosperous. Under the current regime, people don't have choices, people don't have true freedom and it doesn't make a good trading partner around the world.
Iran has so many resources, so many great people that would be a good partner in the Middle East and around the world if they had the right form of governance. What NCRI is doing, I support and that will help turn the tide and bring about a form of government that is fair to the people and one that is tailored to fit what the people of Iran need.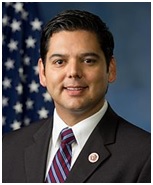 Member of Energy and Commerce Committee in US Congress
Hello, I am Dr. Raul Ruiz, representative of California's 36th Congressional District. I am proud to send this message with my constituency participating in this year's international convention for a Free Iran. I am heartened by the ongoing protest in Iran, calling for a free, secular, nuclear free democratic Iranian and an end to the dictatorship of the current regime. We need to support the grass roots of the political movement in Iran to achieve this change by ensuring Iranian citizens have unrestricted access to the internet and that they can organize freely.
Through this process I am hopeful that the Iranians can achieve their freedom and that they can establish a secular, democratic, non-nuclear Iran. And it is also my hope that Iran will join the international community in recognizing freedom of assembly and press, equality for men and women and equal rights for the ethnic and religious minorities. I thank the Organization of Iranian American Communities for the work to achieve this vision for a free Iran. Together we can make this a reality.
Congressman Mike Coffman (R-CO)
Member of Armed Services Committee in US Congress
To the Organization of Iranian American Communities,
I write to applaud your continued efforts to free Iran from an oppressive regime that supports terrorism and chaos within the Middle East.  As you know well, the Iranian regime spares no expense when silencing the voices of democracy.  The rallies you sponsor and host like "Free Iran Paris 2018, are a vital show of free speech to the despotic Iranian regime.  I encourage you to continue to stand-up for free speech, democracy, and true political change in Iran.
I firmly believe that the United States Congress must continue to counter Iran's malign influence and their support for state-sponsored terrorism.  I support efforts to increase sanctions against the Iranian regime as well as the Islamic Revolutionary Guard Corps (IRGC).
The Organization of Iranian American Communities, and all those attending this event in Paris demonstrate great courage by speaking out against the oppressive Iranian regime. I implore you to continue your efforts to highlight human rights abuses in Iran, and I look forward to working with you and supporting your efforts.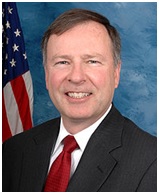 Congressman Doug Lamborn (R-CO)
Member of Armed Services Committee in US Congress
Dear Free Iran Rally at the Paris Grand Gathering,
I write to applaud you for fighting for a free Iran. In Paris you are fighting for this and those living under the mullahs' rule in Iran have courageously taken to the streets across the country to demand freedom and sound governance.
Life, libe1ty, and the pursuit of happiness, are ideals that America champions, the same ideals that you and the Iranian protesters are fighting for. To this end, I support the Iranian people, along with the Trump Administration, and the free world.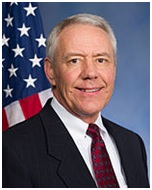 Congressman Ken Buck (R-CO)
Member of Judiciary Committee in US Congress
Dear Free Iran Rally at the Paris Grand Gathering,
I write to commend you for fighting for a freer Iran. In 2017 and into 2018, thousands of Iranians stood up against the oppressive regime that uses brute force to silence dissident voices and remains one the world's leading financiers of terrorism. I thank you for having the courage to stand up to the Iranian regime, to call for freedom, for the protection of human rights, and for a more democratic governance. Your effort to bring a voice to the Iranian people will not be forgotten.
I applaud the important discussions that will occur at this convention. Thanks to the important contributions of everyone here, we can begin a dialogue about human rights, freedom, and democratic governance in Iran.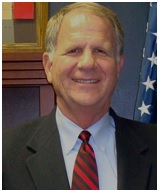 Member of Foreign Affairs Committee in US Congress
To my brothers and sisters and fellow freedom fighters in Iran. I bring you greetings. I am United States Congressman Ted Poe from Texas. I could not be with you today, but know that I am with you there in spirit. Your passion and determination has always provided such strong inspiration for me. We are living through historic times in Iran. Your family and friends in Iran are still fighting for their rights in the streets. And change is coming to Iran. And I tell the Mullahs again, change is coming to Iran. The brutal assaults, arrests and murder of the Iranian people by the Mullahs will not stop the people protesting the illicit regime.
Iran is the number one state sponsor of terrorism in the world. It send billions of dollars to fuel war in Syria, and Yemen and it enriches its proxies in Lebanon, Iraq, Bahrain, Ghaza and South America. It steals money from the Iranian people and responds with brutality if they dare to speak out. It is a regime that is at war. War with its own people. As a former judge, I find the regime guilty of war crimes. War crimes against the Iranian people. For many years MEK has been in the forefront of calling out this despicable regime. Madam Rajavi, you are a hero to many, including my daughters and my granddaughters and I have always been proud to stand with you.
The cause of freedom in Iran is just righteous. It will never be silent and together we have faced many challenges. You have all sacrificed so much for the cause of Liberty. You have spoken the truth and exposed the regime for the evil it is. Terrorist and thugs. Your friends and family have been imprisoned, tortured and murdered by this regime. You have had to flee your homes, camps in Iraq and the region. Throughout all of it you have stood bravely and boldly and courageously. But your fight is not over because the fight for freedom in Iran is not over.
The regime in Tehran is a menace to world peace; they must be stopped. The mullahs are relentless but do not let these evil ones keep you awake at night rather you and your determination should keep them awake at night. In the end, democracy and justice will prevail. Keep your heads high and remember you are on the right side of history. The tide is turning. The land of Iran, the historical land of Persia does not belong to mullahs. It belongs to you. It is your land. It is your country. It has been stolen away from you by the mullahs. Get it back from the thieves in Iran. Get it back because liberty is worth fighting for. Do not quit, do not grow weary. The torch of freedom cannot be quenched. I proudly stand with you and someday, someday soon, we will march arm and arm together down the streets of a free Tehran. And that's just the way it is.
Congresswoman Sheila Jackson Lee (D–Texas)
Member of Homeland Security Committee of US Congress
Greetings to all of you, who love freedom. I celebrate with you, the cry for freedom and I support a free Iran. I am Congresswoman Sheila Jackson Lee. I am so disappointed I cannot be with you personally during this very important time but I want to express my commitment and my support of a secular, democratic, non-nuclear republic Iran as addressed; and Mrs. Maryam Rajavi's 10 point plan. I believe that democratic change within Iran, is within our reach. Not only because the regime is engulfed in so many crisis but because like you there is a large and growing group of freedom lovers in Iran and around the world and I believe under the leadership of Madam Maryam Rajavi, our friend, the leader of this great cause, who's been working to bring about a tolerant, non-nuclear Iranian republic based on the separation of religion and state and respect for human and dignity of all Iranians, I believe that freedom is coming.
Thank all of you for the work you've done; for the strength you have shown; for how you have stood tall and supported the 10 point plan. Freedom must be stood for. You must stand up for it and you must celebrate it. And as well, human dignity. As you meet over these days and as you speak about freedom, the sound of your voices will reach to Iran and those who are fighting for freedom, separate and apart from an oppressive regime, they will be victorious. I congratulate you and celebrate you for this great meeting and I celebrate your great leader, Maryam Rajavi, who has explained and expressed her commitment to freedom and to human rights and to dignity. And together, we will succeed. Those who are outside of Iran, those who are in many countries, who stand for what you stand for, we will be able to do this in unity. Don't give up now. Stand tall. Fight for what is right and never give in, never give up. Fight for dignity, respect and freedom; for freedom is within your reach if you continue to stand and to stand strong. Thank you for all the work you have done.
Congressman Brian Babin (R-TX)
Member of Science and Technology Committee of US Congress
Greetings from Washington D.C. This is United States Congressman Brian Babin, from the great State of Texas. Even though I am not able to be with you all today, know that we are joined together in a common cause, a free Iran. This cause is honorable and right, and is brought each of you courageous individuals together. You are the voice of liberty and freedom and your voice will not be silenced. The sun is setting on the totalitarian Iranian regime that we know today. And your tireless efforts are the backbone of these imminent changes.
Iran is the number one State Sponsor of Terror in the world. It sends billions of dollars to aid radical militias and volatile nations like Syria and Yemen. It has created hostile proxies within Lebanon and Bahrain, Iraq and the Ghaza strip. It has brutally reacted to your friends and family who have tried to use the democratic process to oppose the regime's actions. It has rigged elections to ensure the prosperity of its leaders rather than that of its people. This must end. We must hold tyrannical mullahs accountable for the immeasurable atrocities that they have committed. We must continue the fight for a free Iran together.
Madam Rajavi's proposed plan for the future calls for the abolition of Sharia law, freedom of speech and religion, equality and a non-nuclear Iran. This is the Iran we all dream of, but these things are not best accomplished by foreign interventions through war, rather I urge you to remain steadfast to this great cause. Change does not happen easily and it does not happen quickly. But at the end of the day, freedom will prevail. Your sacrifice and courage, is not gone unnoticed. And I will proudly stand with you, until Iran is a free democracy with lasting peace. I hope that this year's international grand gathering for a free Iran can be a stepping stone to just that; a free Iran.
God bless all of you and your mission for a truly democratic Iran. Take care.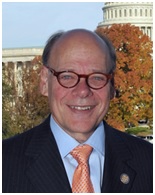 Congressman Steve Cohen (D-TN)
Member of Ethics Committee in US Congress
To all my friends at the Free Iran gathering, I send my greetings. I have been a long supporter for the Iranian people for a free Iran. I am the Co-chair of the congressional Iran Human Rights and Democracy Caucus and for that reason among others it's my honor to greet you today. I strongly support a free Iran that is democratic, secular and non-nuclear. The Iranian people deserve a government that respects their fundamental rights and freedom including freedom of speech and assembly, gender and religious equality. I continue to condemn the Iranian regime's abuses of human rights and its support for terrorism.
I call on the Iranian regime to support the separation of Church and State, freedom of assembly and press, equality of men and women, ethics and religious minorities' rights and peaceful coexistence with other nations in the region and in the world. To my Iranian American friends thank you for being here and for your unwavering support for the fight, for democracy and human rights in Iran. Your courage is an inspiration to me and all members of Congress and I will stand with you and hopefully visit a free Iran. Thank you.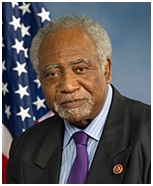 Congressman Danny Davis (D-IL)
Member of Ways and Means Committee in US Congress
This is Congressman Danny Davis and I bring greetings to you to Maryam Rajavi and the people's movement for a free and democratic Iran. Unfortunately I will not be able to join you on June 30, 2018 in Paris, France. Fortunately I was able to be with you in 2016 and I can tell you that the people of the 7th district of Illinois, were also with you then and they are with you now.
We know as you do, that freedom is a hard one thing. Each generation must win it and win it again. Congratulations! And I urge you to continue in the struggle so that you can rejoice in the victory.
I leave you with the words of Fredrick Douglass, when he said if there is no struggle, there is no progress. Those who profess to favor freedom and yet deprecate agitation, are men and women who want crops without plowing up the ground. They want rain without the thunder and the lightning. They want the ocean without the roar of its many waters. The struggle maybe a moral one or it may be a physical one, or it may be both moral and physical but there must be struggle. Power concedes nothing without a demand. It never has and it never will.
A winner never quits and a quitter never wins. Please feel free to contact me in any way for any further considerations. I congratulate you, on your involvement, your engagement, your participation, your desire for freedom, and I know that victory belongs to the people.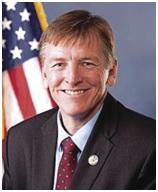 Member of Oversight and Government Reform Committee in US Congress
Bonjour, as US representative I want to express heart filled gratitude for your efforts to seek regime change in Iran. I do not need to document the abuses, the hatred, and the provocations engaged in by this regime. You know them all too well. Your opposition is moral, it is principled, it will succeed. Keep the faith. America supports you.