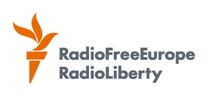 July 7, 2018
Amnesty International has called on Iran to ensure that Iranians have access to clean water and also to carry out an independent investigation into reports that security forces used "unnecessary and excessive force" against those who peacefully protested in Khuzestan Province over water scarcity and pollution.
"Iranian authorities should also ensure that people in Khuzestan and other provinces across Iran enjoy their right to access sufficient amounts of safe drinking water for personal and domestic uses," the rights group said in a July 6 statement.
Dozens of people recently took to the streets of Khorramshahr and several other cities in the southwest to protest against shortages of water and demand clean and safe drinking water. Some reportedly chanted slogans against the Iranian authorities.
Shots could be heard on videos circulated on social media from the June 30 protests in the port city of Khorramshahr.
Officials had said that one civilian and several police officers were injured in the violence.
State television said an unspecified number of demonstrators had been arrested. It claimed that some of the protesters carried firearms.
Rights activists have said that dozens were detained in Khorramshahr, Abadan, and Ahwaz in connection with the protests.
Amnesty International said it is concerned that those detained may be at risk of torture given concerns about human rights violations in Iran's detention facilities.
The rights group called on the Iranian authorities "to ensure that all detainees are protected from torture and other ill-treatment and that anyone held solely for peacefully exercising their right to assembly is released."
Critics say mismanagement by the authorities, combined with years of drought, has led to a drop in river and groundwater levels in the oil-rich province of Khuzestan.