Donation
501 (c)(3) Tax deductible
Please click on the link below to
Your donation will help OIAC advocates for a democratic, secular and non-nuclear government in Iran. Founded on the respect for human rights, gender equality, religious and ethnic tolerance, as wells as social, economic justice, and security for America. Our goal is to organize Iranian-American communities in the United States to promote these values.
Thank You,
Iran- Human Rights (Women, Minorities, Ethnics)
Tehran Plasco Building Collapse
Rare Video Clip- Collapse of Plasco Building- Tehran
-The Exact number of fallen victims and Firefighters are unknown.
UN calls on Iran to stop juvenile execution and impose a moratorium on the death penalty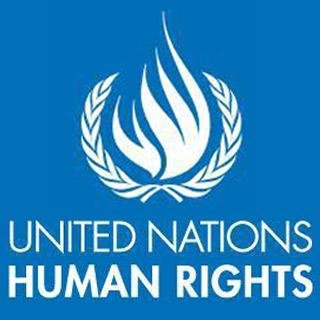 Iran Human Rights
IRAN HUMAN RIGHTS (17 January 2017): In a statement released today, three of the United Nations' rights experts called on the Iranian authorities to stop execution of the juvenile offender Sajjad Sanjari who is reportedly in imminent danger of execution and to institute a moratorium on the use of the death penalty in Iran.
The rights experts include Asma Jahangir, Special Rapportueur on the situation of human rights in the Islamic Republic of Iran, Agnes Callamard, Special Rapporteur on extrajudicial, summary or arbitrary executions and Benyam Dawit Mezmur Chairperson of the Committee on the Rights of the Child.
According to the reports collected by Iran Human Rights (IHR) more than 32 prisoners have been executed during the last 6 days in Iran.
Iran: Halt imminent executions of 12 alleged drug offenders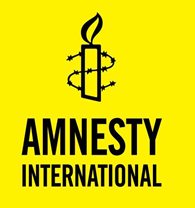 Amnesty International
Iran should immediately halt the execution of 12 men convicted of drug offences, scheduled for 14 January in Karaj Central Prison, Human Rights Watch and Amnesty International said today. The human rights organizations expressed concern that, despite repeated government promises, Iran has not made any tangible progress in reducing its alarming execution rate.
On Sunday 8 January 2017, officials at the prison, in Alborz province, west of Tehran, transferred at least 12 people sentenced to death on drug charges to solitary confinement, notifying them that their execution was imminent. However, the execution was postponed due to the death of Iran's former president Ali Akbar Hashemi Rafsanjani. Human Rights Watch and Amnesty International have been able to confirm the identities of four of them: Ali Mohammad Lorestani, Mohammad Soleimani, Ali Ebadi and Majid Badrlou. Sources familiar with the cases of these men said that those accused did not have access to a lawyer during interrogations, and that the verdicts for Lorestani, Soleimani, and Ebadi were based on other prisoners' confessions.
Four Prisoners Including Afghan Citizens Hanged on Drug Charges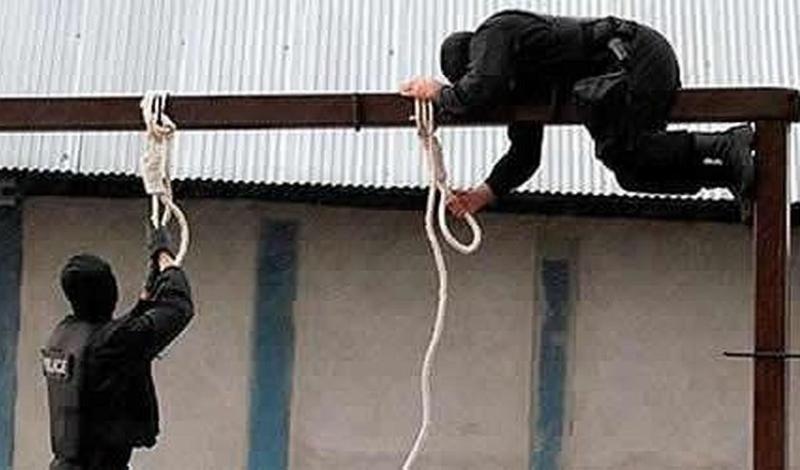 Iran Human Rights
Iran Human Rights (JAN 20 2017): Four prisoners, including two Afghan citizens, were reportedly hanged at Taybad Prison (Razavi Khorasan province, northeastern Iran) on drug related charges.
According to a report by the human right news agency HRANA, the executions were carried out on Wednesday January 18. The report identifies one of the prisoners as Habib Khazayi. The names of the other three prisoners are not known at this time.
Iranian official sources, including the media and the Judiciary, have not announced these four executions. It is not clear whether these prisoners received a fair trial or had access to a lawyer.
Iran: Wave of floggings, amputations and other vicious punishments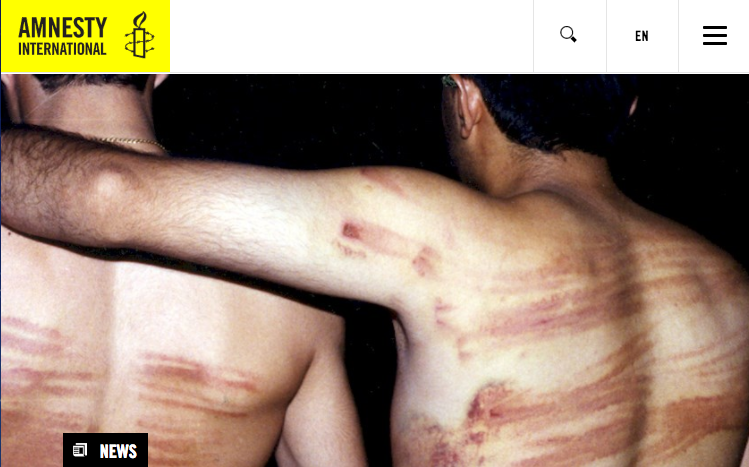 Amnesty International
Iran's persistent use of cruel and inhuman punishments, including floggings, amputations and forced blinding over the past year, exposes the authorities' utterly brutal sense of justice, said Amnesty International.
Hundreds are routinely flogged in Iran each year, sometimes in public. In the most recent flogging case recorded by Amnesty International, a journalist was lashed 40 times in Najaf Abad, Esfahan Province, on 5 January after a court found him guilty of inaccurately reporting the number of motorcycles confiscated by police in the city.
"The authorities' prolific use of corporal punishment, including flogging, amputation and blinding, throughout 2016 highlights the inhumanity of a justice system that legalizes brutality. These cruel and inhuman punishments are a shocking assault on human dignity and violate the absolute international prohibition on torture and other ill-treatment," said Randa Habib, Amnesty International's Regional Director for the Middle East and North Africa.
Female bodybuilder is thrown in jail in Iran for posting 'un-Islamic' photographs of her workouts online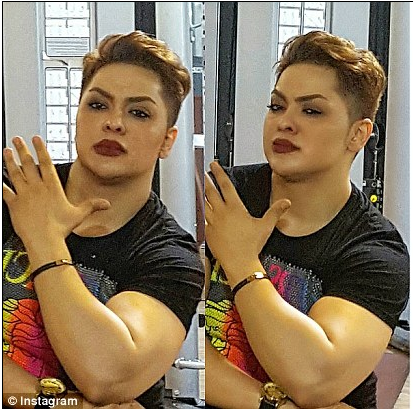 Mail On Line
A woman bodybuilder is locked up in Iran for posing selfies showing off biceps.
Iranian judiciary said she had been arrested for publishing 'nude' photographs.
The woman has not been named but could be Instagram queen Shirin Nobahari.
Her Instagram account shirin_muscleking has 208 posts and 67,000 followers
She was one of two women taking part in an international contest in September.
In Iran the term 'nude' refers to women showing any flesh above wrists, ankles and a 'morality police' also insist ladies do not wearing tight-fitting clothes.
Iran- Terrorism Activities (Middle-East)
OIAC welcomes recent Congressional efforts, spearheaded by Senators Ted Cruz (R-TX) and James Inhofe (R-OK) and Chairman Michael McCaul (R-TX) as well as Representatives Brad Sherman (D-CA) and Ted Poe (R-TX) – to "hold the IRGC accountable for its terrorist actions.""


OIAC
WASHINGTON, Jan. 18, 2017 /PRNewswire-USNewswire/ — Organization of Iranian American Communities (OIAC) welcomes Congressional efforts towards designating "Iran's Revolutionary Guard Corps as a foreign terrorist organization."
In testimony before Congress last week, Mr. Trump's nominees for the Central Intelligence Agency as well as the Departments of State & Defense echoed a collective sense of concern about Iran's "malign" role in the world. Secretary of State nominee Rex Tillerson, for example, indicated that he would call for a thorough review of the Joint Comprehensive Plan of Action (JCPOA), leaving open the need to cancel, renegotiate, strengthen, or replace the deal in the long run.
Similarly, General James Mattis described the Iranian regime as the biggest contributor to instability in the region, adding that American policy in Iraq and Afghanistan should be focused on countering Iran's "malign influence," which in his assessment is growing in the wake of the policies initiated by the Obama administration. These testimonies make clear that "the Iran problem" is not limited to the weaknesses or strengths of the JCPOA in its current form, but also extends to the persistent extraterritorial belligerence of the Iranian regime and its appalling human rights record.
Donald Trump urged to get tough on Iranian rights"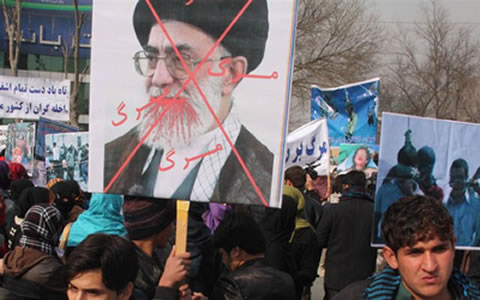 The Washington Times
A group of Republicans, Democrats and retired military officers has asked President-elect Donald Trump to abandon President's Obama's soft approach to Iran's "brutal repression" and take a stand that puts the U.S. "on the right side of history."
In a hand-delivered letter, 23 signatories express hope that Mr. Trump will begin an alliance with Iran's main resistance group, a dramatic shift that would surely send shock waves through the halls of the Islamic republic.
A boost to Iranian dissidents is that former New York Mayor Rudolph W. Guiliani, one of the closest outside advisers to Mr. Trump, signed the letter.
The former officials say the U.S. lost all available leverage with Iran by delivering financial and political concessions in exchange for the 2015 Joint Comprehensive Plan of Action, which blocks Tehran's ability to build nuclear weapons for 10 years.
Iran's Middle East ambitions more dangerous than nuclear threat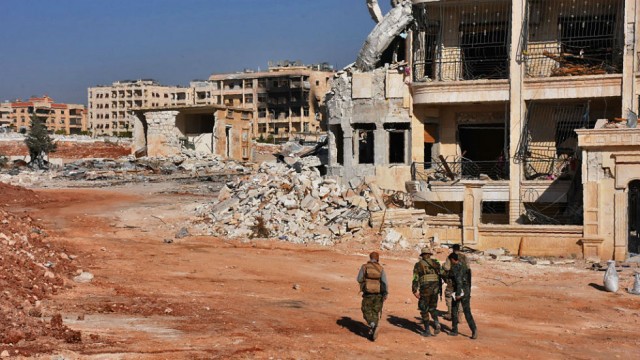 The Hill
The Syrian people's six-year uprising for freedom from decades of dictatorship in their country, now evolving into a regional war and global crisis, is proof of two undeniable facts:
First, proving the international community's inaction and a failed Western policy in the face of Middle East challenges.
Second, devious intentions pursued by Iran, as the root of all current unrests and crises engulfing the region.
Far from any political or economic interests, determining the root of this dilemma will make the true and lasting solution for this Middle East calamity crystal clear.
Currently, following the Aleppo tragedy and the loss of nearly half a million people in Syria, we should seek to end this humanitarian catastrophe and reach peace and security in Syria, and across the Middle East.
To Save Lives In Syria, Removing Iranian Influence Is An Imperative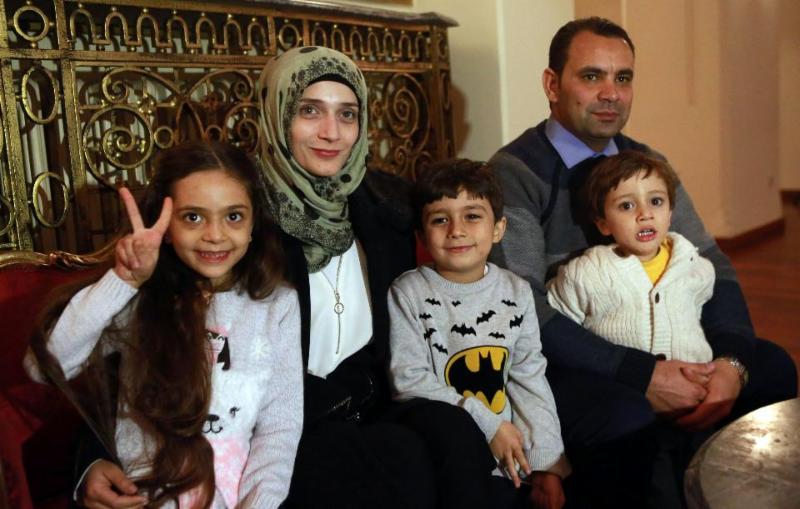 Forbes
As the siege of Aleppo was in full swing, the mother and daughter behind a popular Twitter account went silent on social media. Before the account went dark, its last posts highlighted the imminent danger that 7-year-old Bana al-Abed and her mother Fatemeh were facing. The tone of some of those messages seemed resigned to death. The same can be said of many other social media users in Aleppo, some of whose accounts remained active after the Abed family went off the grid. (Bana and her mother were transferred out of Aleppo last month).
Iran- Nuclear Activities
A call for working with the opposition in Iran
Al Arabiya
In an unprecedented move, a 23 member bi-partisan group of senior former US officials signed a critical letter and delivered it to President-elect Donald Trump. The letter suggested new policy options regarding the Islamic Republic of Iran and the need for the United States to open up a meaningful channel of communication with the Iranian opposition, namely the coalition, National Council of Resistance of Iran (NCRI), which is led by Maryam Rajavi.
Maryam Rajavi is the president-elect of the NCRI and Congressman, Brad Sherman previously commended Rajavi, for her "advocacy of democracy, human and women's rights in Iran." In the letter dated Jan. 9, the former officials call for the US government "to establish a dialogue with Iran's exiled resistance, the National Council of Resistance of Iran." A copy of the letter dated January 9 can be found here.
After Iran's nuclear pact, state firms win most foreign deals

Reuters
When world powers agreed in 2015 to lift sanctions on Iran in return for curbs on its nuclear program, the deal's supporters in the United States, Europe and Tehran hoped renewed trade and investment could boost Iran's private sector and weaken the state's hold on the economy.
But a Reuters review of business accords reached since then shows that the Iranian winners so far are mostly companies owned or controlled by the state, including Iran's Supreme Leader, Ayatollah Ali Khamenei.
Of nearly 110 agreements worth at least $80 billion that have been struck since the deal was reached in July 2015, 90 have been with companies owned or controlled by Iranian state entities, the Reuters analysis shows.